The new year usually brings a fresh sense of energy and focus once that post-holiday slump passes. (Not so much in January 2021, but we're getting back in that mindset.) It's a time of resolutions, brainstorming, and planning on the personal and professional fronts. Yearly budgets are put together, show calendars finalized, and plans put in motion. For many event professionals, it also brings a renewed creative itch to scratch when thinking about the events and trade shows in the year ahead. As we all know, putting together an event takes detailed organization and planning. As you start your preparation for 2022, here are some curated booth design ideas to get your imagination going and to stand out at your event.
How to Attract Attendees to Your Booth
Whatever the event, you will inevitably be competing against other booths for attention. Make sure your promotion tactics fit your audiences' wants and needs. You don't have to be like the witch in Hansel and Gretel to lure an audience to your spot. There are a few tactics that, sometimes subconsciously, can attract and more importantly keep attendees at your exhibition.
Pre-show Recon:
The reality is that some trade shows are better suited for your business than others, even if it first looks good on paper. Whenever possible, attend your target trade show in person beforehand to make sure it checks your brand's boxes and really does speak to your target audience.
Reach out to Trade Publications:
Touch base with writers and editors at leading trade publications for story pitches. It may also be worth allocating some of your budget for a small ad buy, which can have a huge payoff. You can also reach out to online bloggers who, depending on the lead time for trade publications, can provide coverage on shorter notice.
Social Media Promotion:
Embrace it.
Use it.
Think cross-pollination with other accounts and platforms.
End of haiku.
Relax and Recharge:
Try featuring a battery charging station and a Wifi hotspot. Think of it this way: the next time you're waiting for a flight to board, notice how many people are congregating around the charging station. It's not that different a principle psychologically at the end of the day. When huge amounts of people are concentrated in a relatively small area reception can get clunky, and a Wifi hotspot for visitors and journalists/bloggers is a welcome perk. Walking through shows and expos for the consumer can be a grind, albeit a fun one, and having a relaxed place to sit and regroup is mutually beneficial: you get longer exposure to your brand, and they get a chance to regroup.
Need a jump start on inspiration?
Sponsorships
This can not only augment your budget but can also bring increased foot traffic through the sponsors' own promotions on their end. It's also mutually beneficial, but just make sure that the sponsor you are choosing speaks to your target audience as well, otherwise it's something of a moot point from a foot traffic perspective.
Booth Event
Giving away merchandise flat-out will entice people to come to your booth, but they likely won't stay long—once they get the swag, they're typically onto the next booth. The longer people stay at a booth = more brand awareness. No matter the amount in your bank account, humans like free stuff. It's part of our ingrained DNA. So, try something different like holding a raffle or a quiz to make it more interactive. You can potentially have a guest speaker on hand. Have fun with it.
Video or Slideshow
Media on a tablet or other larger screen is visually stimulating and engages your visitor. It also piques your audience's curiosity about the brand and can increase brand loyalty with exposure to the brand's behind-the-scenes process.
Be Unique
Don't be afraid to go for it! This year challenge yourself to think out of the box. Show your brand's individuality to stand out among the masses. With marketing events becoming more over-the-top and engaging, it's more important than ever to lean into creativity when planning your event.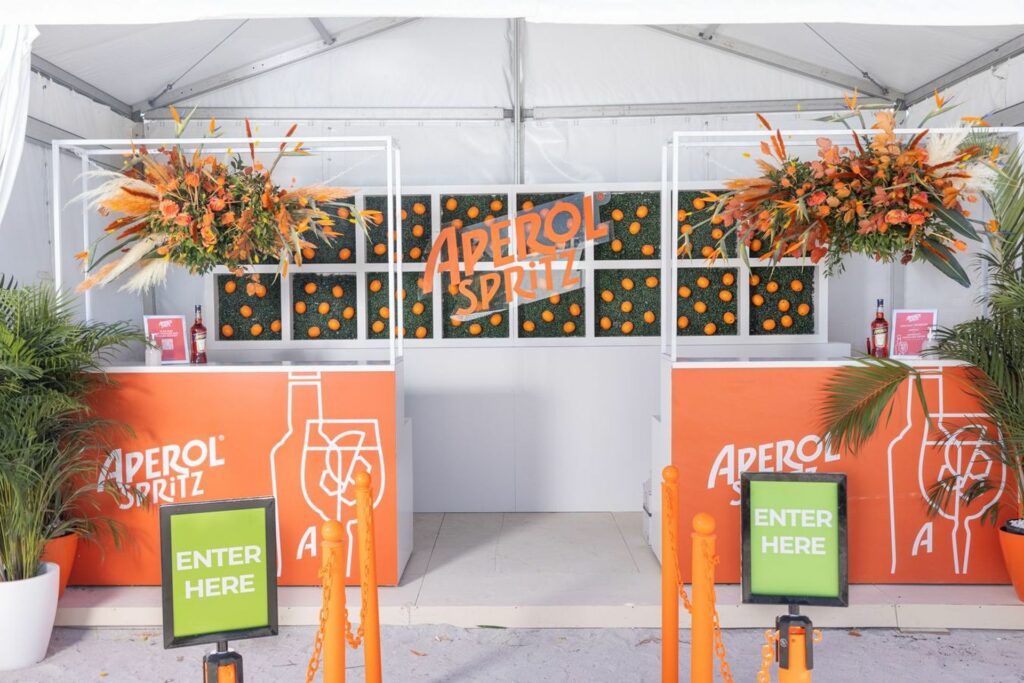 Make Your Booth Attention-Grabbing with an Outstanding Display
While booths are creative opportunities to highlight your brand's unique point of view, there are a few tricks of the trade to grab—and keep—a visitor's attention at your booth.
Signage/Messaging: 1) Keep it large 2) Keep it short 3) Keep it above the waist.
Interaction: Interactive features means longer time at that booth. Try adding a touch screen, do a product demo, have prizes… Lots of opportunities here.
Less is Sometimes More: While it's tempting to pack as much into your booth as possible, you still want to maintain a clean and comfortable feeling space when talking to consumers. To that end, a popular rule for booth graphics is that you maintain 40 percent empty/negative space. A booth that feels like there is too much going on can backfire and distract from the message.
Images and Formatting: Make sure the resolution is clear (blowing up a blurry iPhone picture won't do the trick). Double-check that any brochures/pamphlets have crisp and well-formatted text (you know how things appear when a printer is running out of ink?). All these details add to an audience's first impression, which you only get one of.
Consistency: Try to make sure your booth from top to bottom is thematically consistent and on message. It doesn't have to be "matchy matchy" by any means, but just ensure it's not a visual overload for your audience. Too much going on can ultimately distract from the brand message as well.
Just starting the planning process?
Take

the first step. Find and book the perfect venue for your event.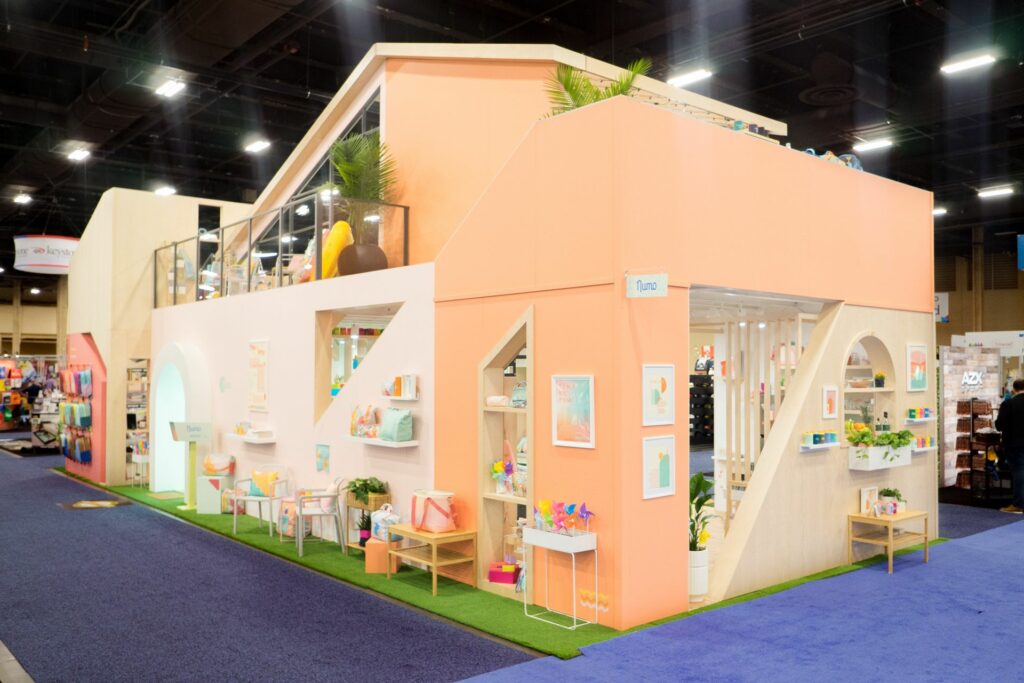 The 10 Best Creative Booth Design Ideas
In the past few years, booths have gone to another level. Event planners and field marketers have collectively upped their game on this front. Here are 10 design ideas to help your brand up its booth game in 2022:
1. Give Your Booth a Leafy Touch
When in doubt, use greens! Always a fan favorite, it's both aesthetically pleasing and adds a nice live element to your booth. Incorporating nature into your booth is an inviting design element by any standard, and it especially provides a nice contrast in city settings.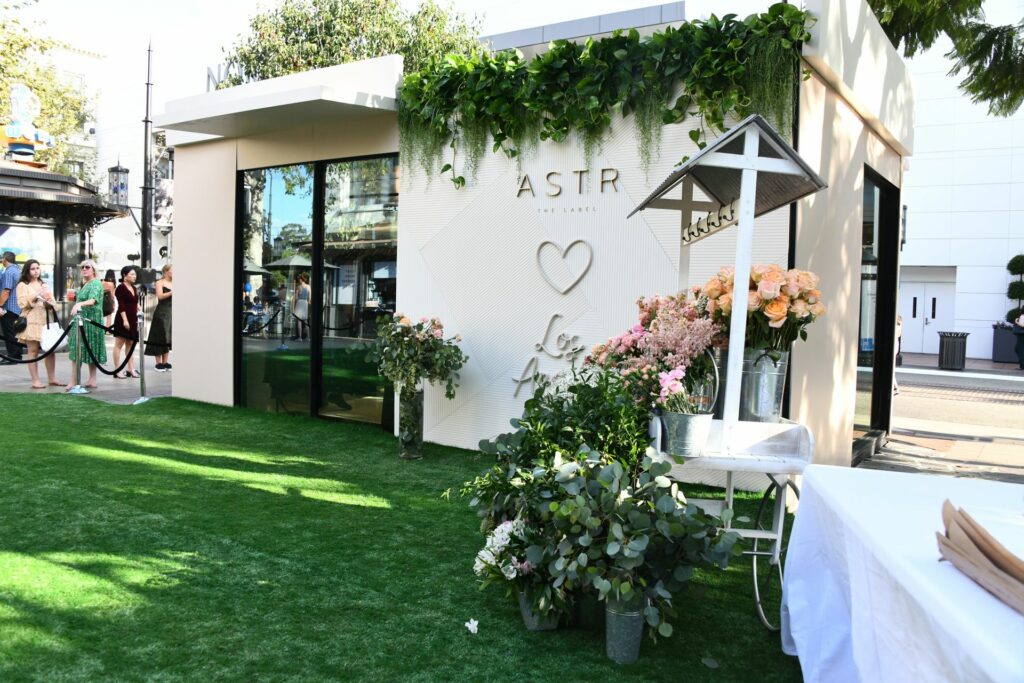 2. Use a Unique Color Palette
Event planners have been getting creative when it comes to playing with color. Previous color "rules" have gradually been phased out, and instead there has been an embracement of vibrant and unique color palettes. This tactic can also help take a relatively simple design and still make it pop.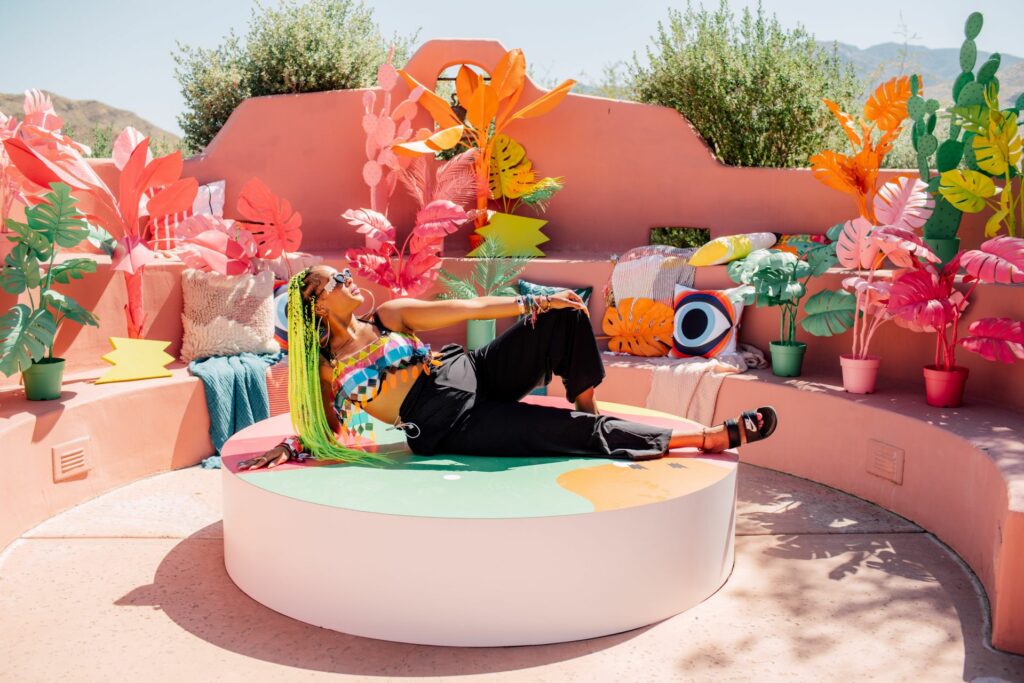 3. Stand Above the Others with Gigantic Objects
There are a few benefits to incorporating huge pieces into your exhibit. First, it looks awesome, full stop. It's also the ultimate product placement and draws attention to the smaller details on the packaging/design that you may miss when it's smaller. As in, a lot smaller.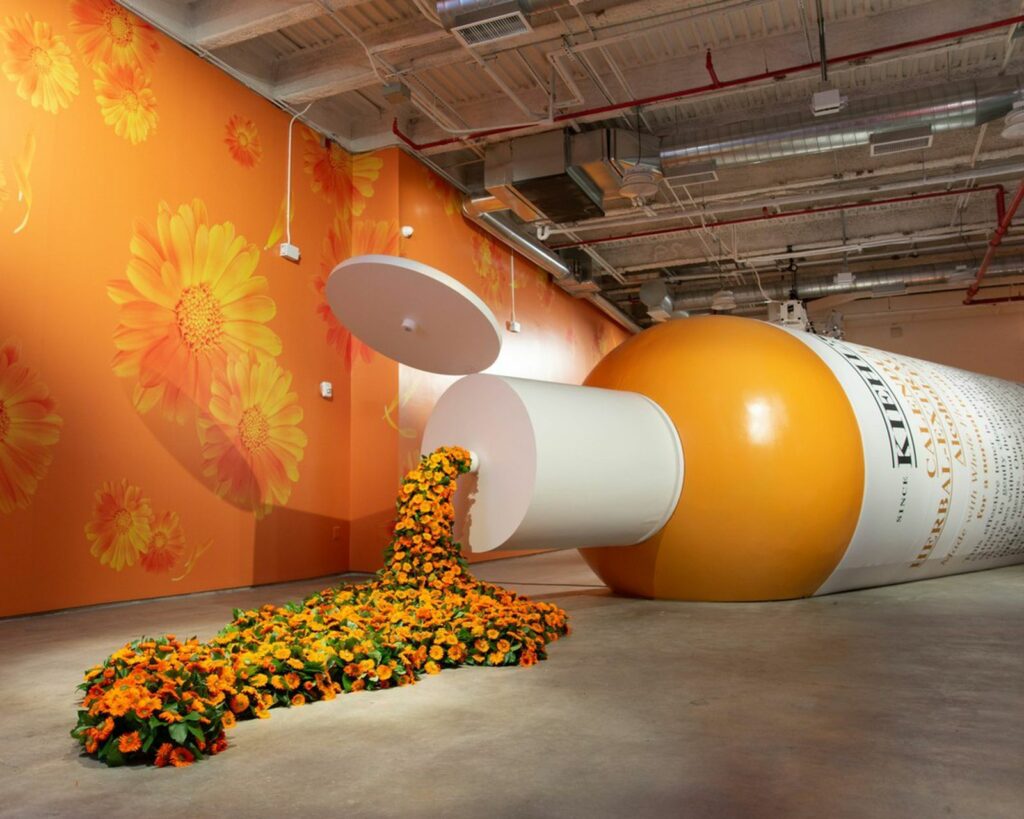 4. Go Bright with Neon Lights
Bright lights, big city, as they say. Unique and vibrant lighting is a surefire hit, and inherently draws you in as a visitor. It's fun, it's playful, and it stands out.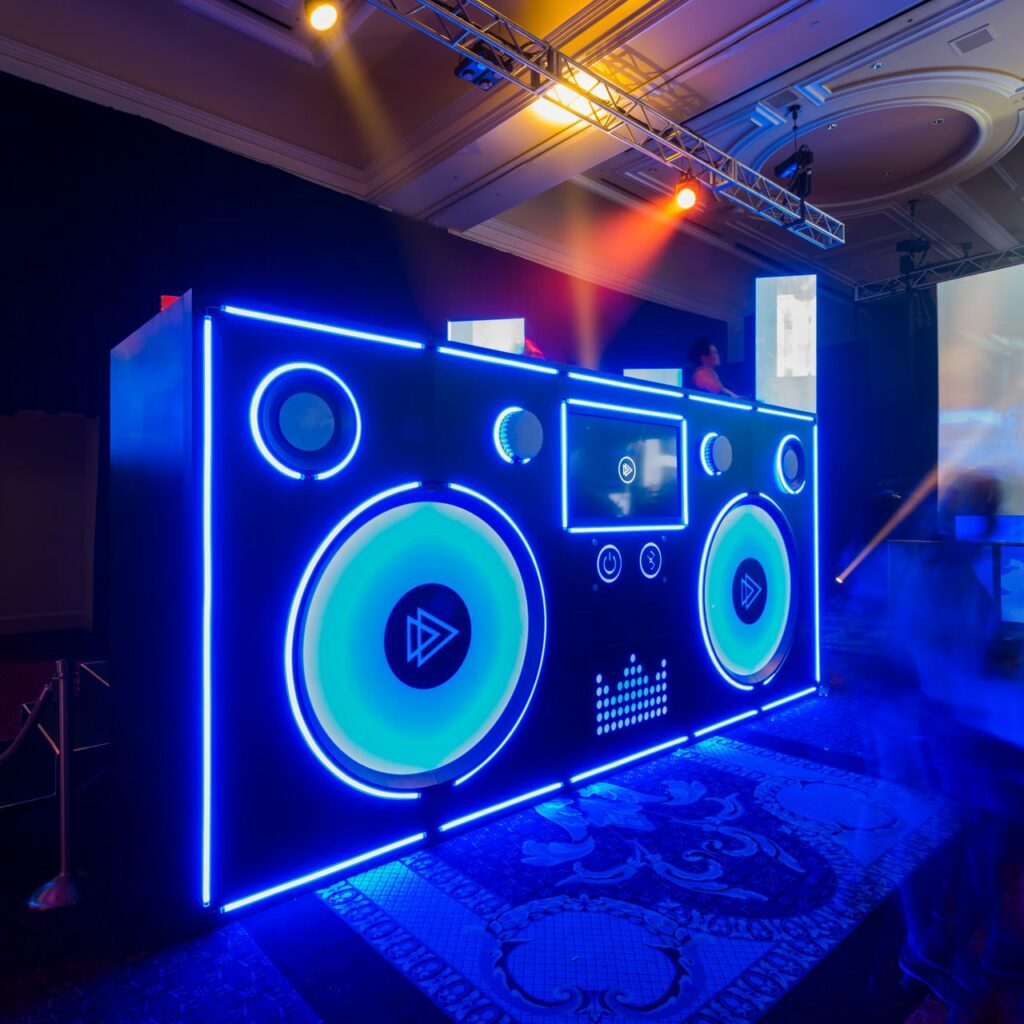 5. Rev Up Your Engines
When it comes to wrap advertising, also known as "carvertising," the public is relatively accustomed to seeing a giant Red Bull atop a car heading down Broadway, or a splashed out in Bud Light insignia. It's an oldie but goodie tactic with field marketing. However, a new trend in marketing is making a car an artful statement. Who needs a vase at a product launch when you have a trunk!
Alternatively, think about repurposing a vintage vehicle for something like a photo booth. Nostalgia is always a hit—and grammable.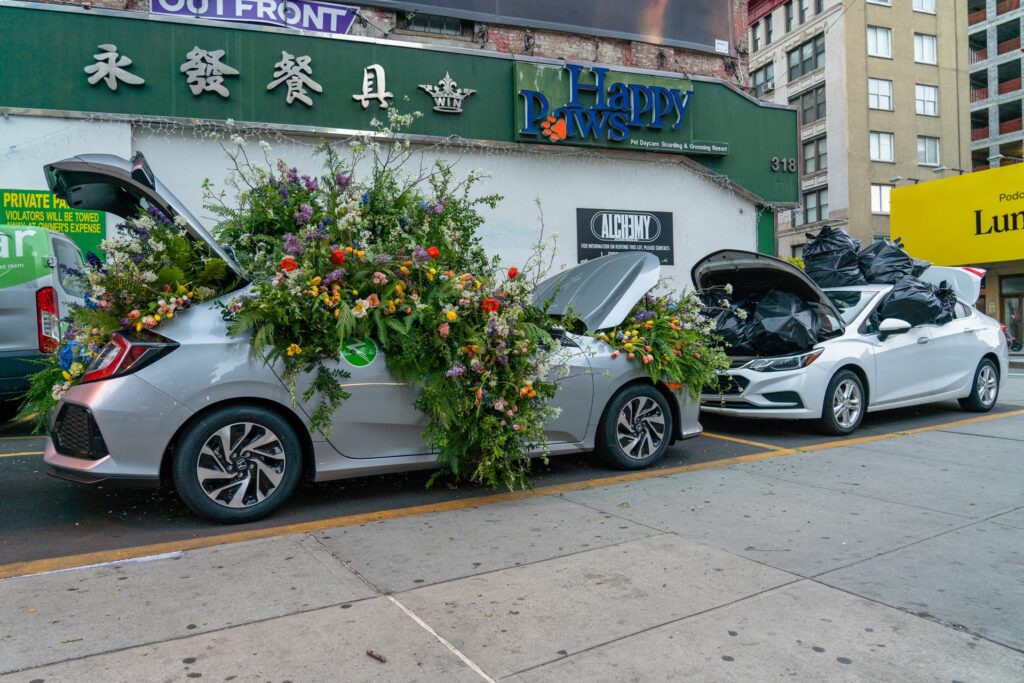 6. Make Your Audience Feel at Home
A well-appointed space with impeccable booth design — complete with a comfy cozy lounge — creates an inviting atmosphere. A comfortable, relaxing area equals more time spent at a booth. Pair that with a Wifi hotspot and it's a win-win.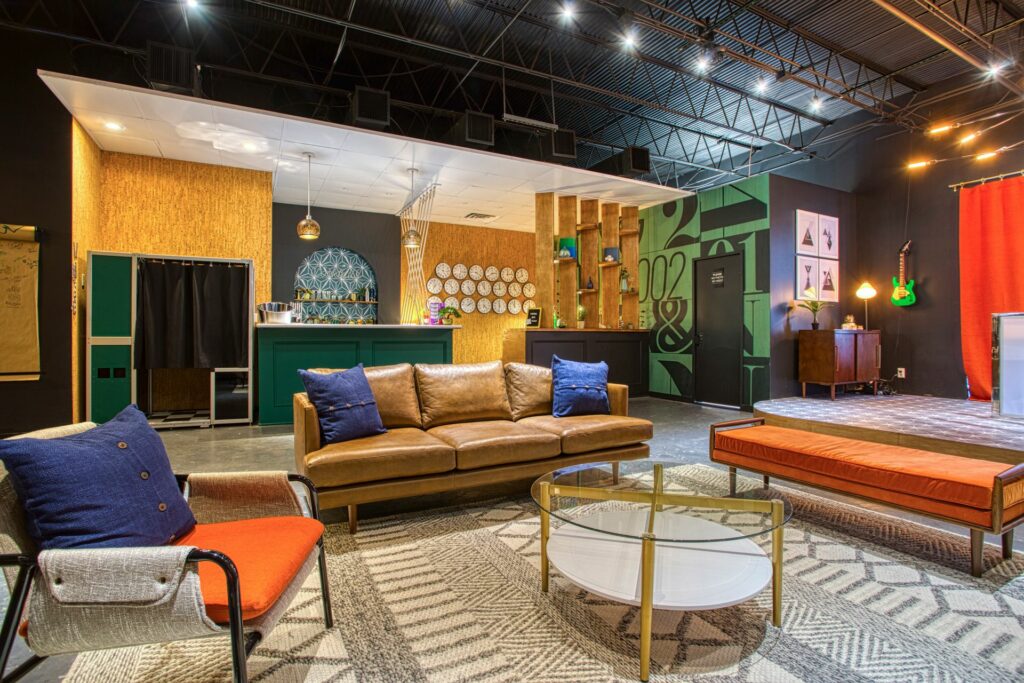 7. Paint a Mesmerizing Mural
Instead of fabricated branded backdrops, try using a mural as your backdrop. Depending on your budget you could also hire an artist that aligns with your brand for a bespoke art piece. It's a great potential focal point for your booth.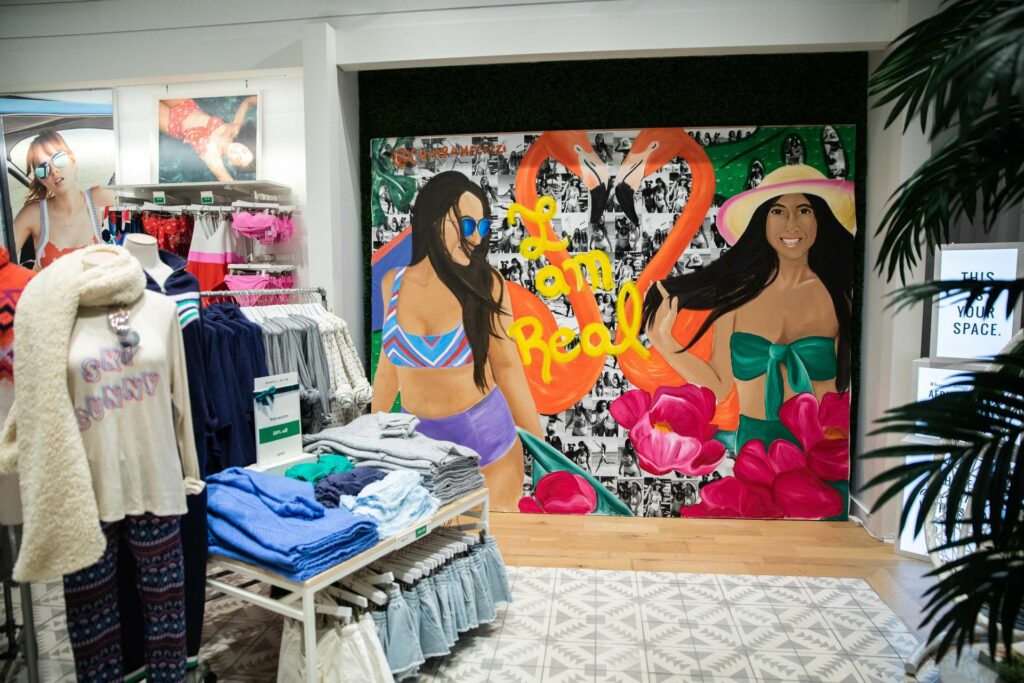 Planning for a conference afar?
Head to our City Guides to see the top vendors and venues by city.
8. Say it with Flowers
Flowers are, and always will be, a good idea. You can even incorporate them into an activation to entice guests. Fire up your Pinterest and get the floral ideas going. A bonus is that it will give your booth a nice scent.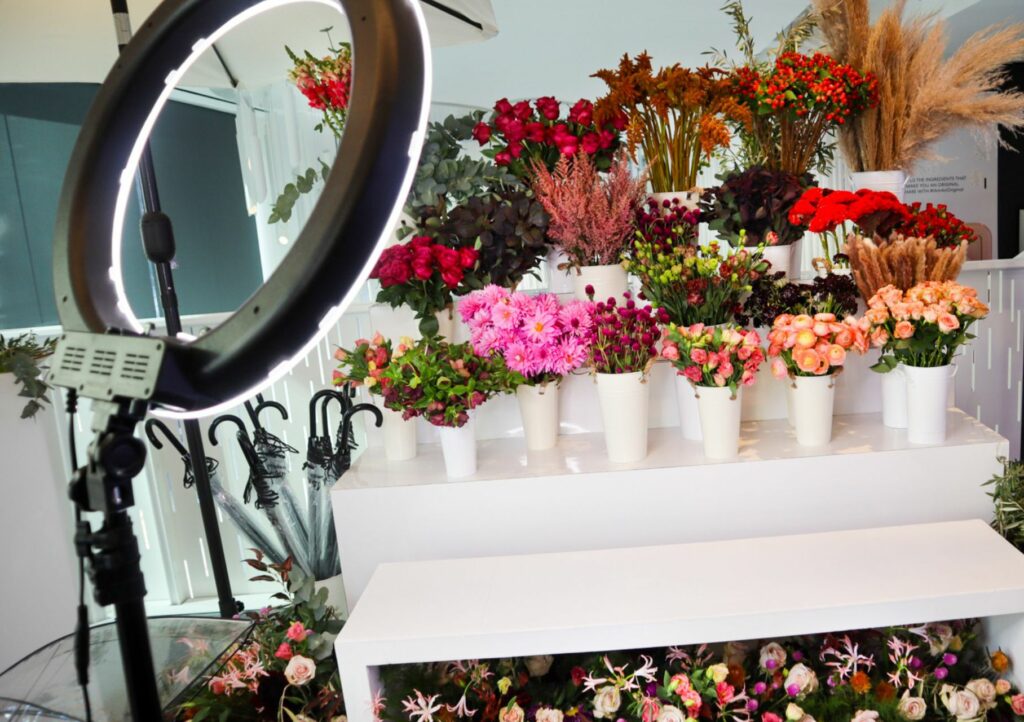 9. Repurpose Everyday Items
Try upcycling an everyday item to create a photo moment. Items can be props, backdrops… Whether it's an old bike with a fresh coat of paint, or a rustic-looking desk to display your marketing collateral, there's a lot of opportunity there. It also gives your booth a sustainable edge, which is only going to become more popular across the board.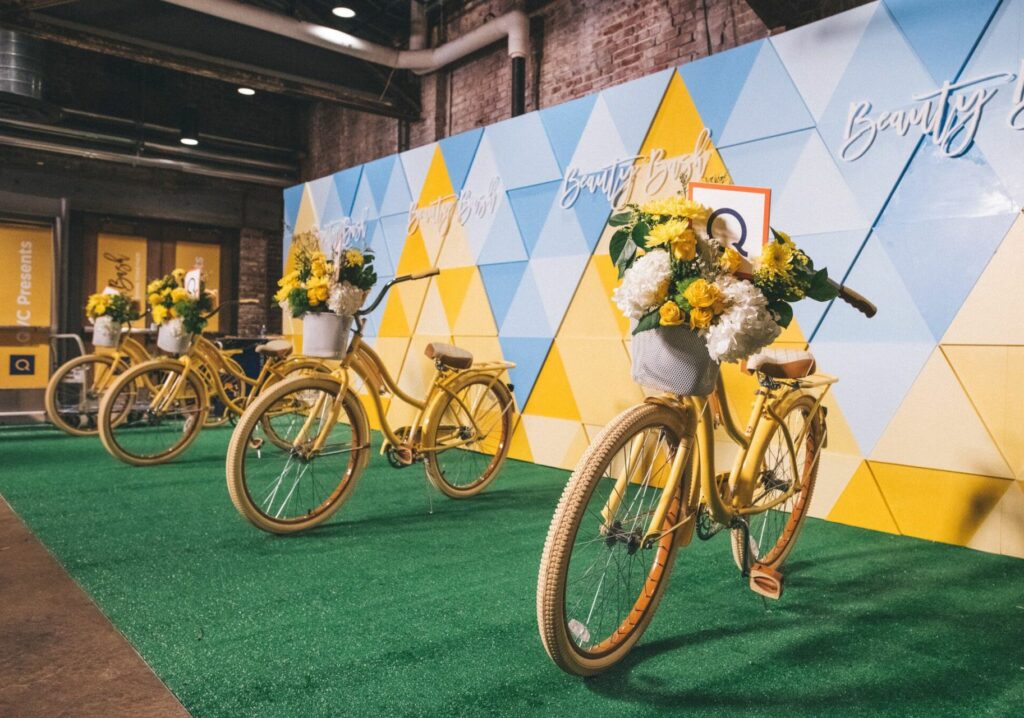 10. Use Closed Environments to Capture Attention
Extroverts and introverts alike can take their photo moment to the next level by featuring a closed space. It's more intimate, stokes a consumer's curiosity, and cuts down on the background noise. Maybe that aforementioned vintage vehicle photo booth? You can play with different booth design combinations.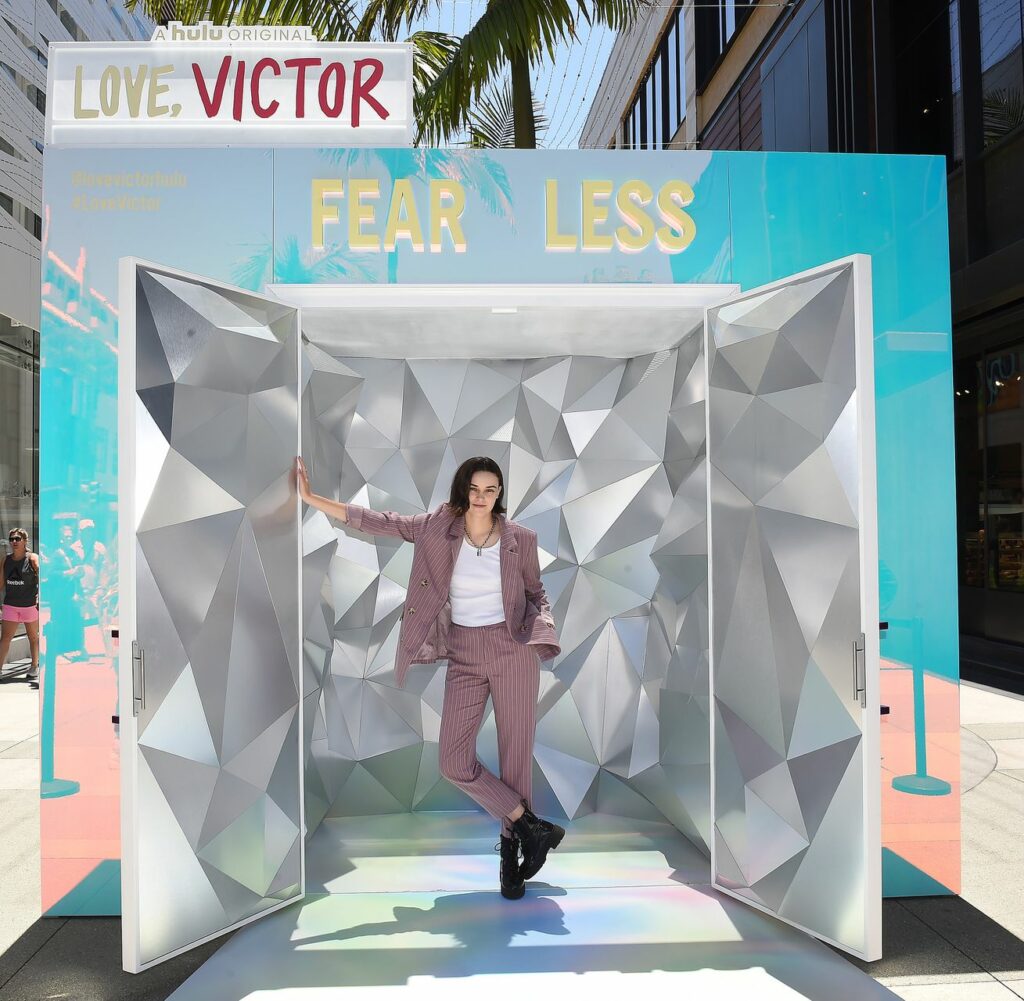 Frequently Asked Question on Booth Design Ideas
Three questions tend to come up the most with the booth design conversation.
1. How do you attract customers to your trade show booth?
Promoting and advertising your booth involves prep as well as design. Remember: pre-show recon, social media promotions, reach out to trade show publications and bloggers, and make it interactive. To make it aesthetically appealing, find that unique angle and don't be afraid to go for something unusual. Innovative designs are a talking point and buying communities have become more sophisticated in their expectations of booth presentations.
2. How do you decorate a trade show booth?
It likely goes without saying, but make sure your décor reflects your brand. You'll want to include a table for sign-ups, tablets, swag/prizes for a raffle, and other merchandise. As discussed, try to incorporate an area to sit and relax when space allows. Include your brand's signage and logo in a way that stands out but is tasteful. Besides that, you can get creative!
3. How do you set up a 10×10 trade show booth?
First, decide what your booth focal point is going to be. A table? A display? A wall? That's the most important element to work out and build on. Once that's settled, from there you can add in other booth components like electronics and furniture. Keep flow in mind. You want to incentivize interaction, so good and effective spacing is important. Having a visitor trip over sound equipment to get to you doesn't lend itself to a positive lasting impression. Once that is settled the last step is adding your décor and signage. Et voila!
Conclusion
Many, many road and trade shows were delayed indefinitely or flat out canceled in 2020. Once pandemic protocols were put in place, they started to roll out again in 2021, but cautiously and usually in a slightly more toned-down fashion. Just being able to open a booth was a win in and of itself and there was always a looming threat of cancellation hanging in the air. Now it's 2022 and regardless of what the variant du jour is, one thing is certain: trade and road shows (and events in general) will go on this year. So, get those booth design ideas going! New year, new shows, new booths.
Need an extra hand to plan and execute your booth?