Find Event Sponsors To Help You Market Your Event
Just as rockets need fuel, events need sponsors. To throw the event your company has in mind, you'll likely want to partner with a sponsor that can give you the financial backing you need to bring your event to life. From virtual event sponsorships to large scale conference sponsorships, event sponsorship can take shape in many different ways.
While finding the right sponsor for your event is critical, it's also a challenge. Sponsors' inboxes are flooded with emails, their calendars are stacked with meetings, and they too have budgets to manage.
We're here to help you cut through the noise and land the sponsorships that take your events to the next level. Here are 8 easy tips to move from: "Hey, I wanted to see if you got my email" to "Hey, I'll send you that sponsor confirmation email ASAP." Let's talk about how to get sponsors for an event.
Why Do Companies Sponsor Events?
When you throw an incredible event, sponsors are more than happy to pay for the privilege of being a part of it. But, you have to clearly show how you add value to their business.
There's a reason that the biggest brands don't bat an eye at the $6 million price tag for a 30 second advertisement at the Super Bowl. Companies spent around $485 million on this past year's Super Bowl. These companies know that the event is an unparalleled opportunity to reach tens of millions and millions of viewers, around 96 million in 2021.
The Wall Street Journal reported that Deathwish Coffee's 2016 Super Bowl ad massively spiked their sales, leading them to move into a space three times the size of their previous office space just to keep up with new demand.
There's a clear yin and yang here. An event like the Super Bowl offers advertisers a chance to reach their audience and massively grow their business. The advertisers offer the Super Bowl a chance to massively grow its revenue and put on a profitable, successful event.
To find the ideal event sponsor, you need to be able to present that upside of your event clearly. The sponsor shouldn't have to do any leg work to suss out what's in it for them. They likely don't have the time to do that back of the napkin math, too. Before you start your search, dial in your value proposition. Then, start looking for sponsors who you think that value proposition would appeal to most.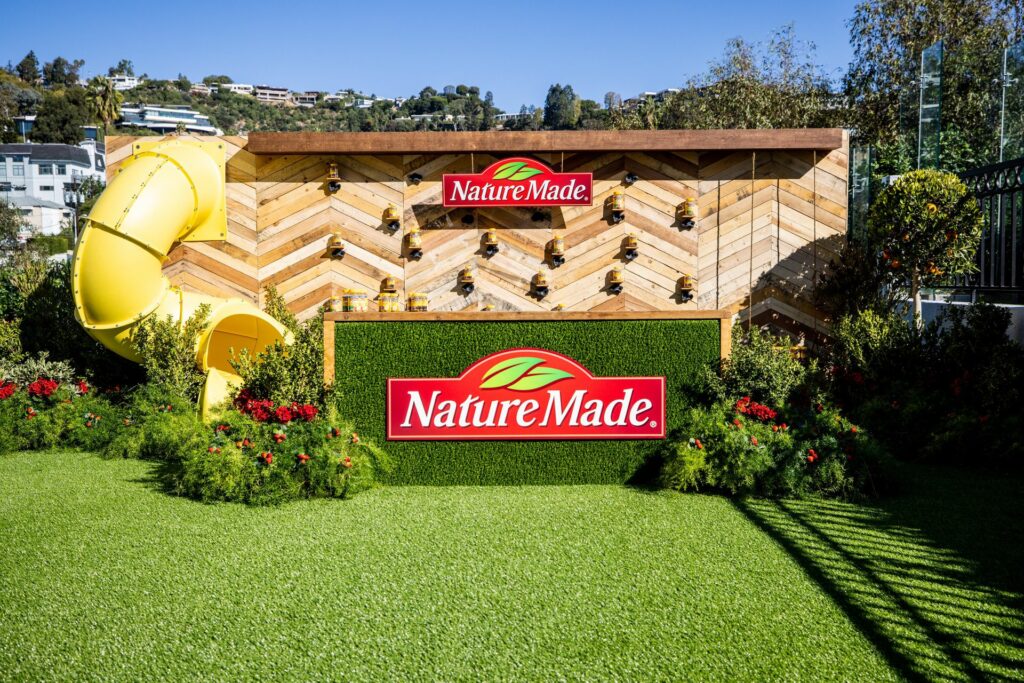 Set Your Target, Improve Efficiency
Not every event is the Super Bowl. You likely can't gather sponsors across industries from Cheetos to Microsoft to Quickbooks. So, you'll need to target the right sponsors.
Let's say you're a vacuum manufacturer. Trying to approach a luxury dog goods manufacturer to sponsor your next expo might not be the best move. Dogs and vacuums are mortal enemies. But, you might be headed in the right direction if you approach a custodial supply company and ask them to sponsor your event. In this case, your interests are aligned.
At the start of your search, create a set of value props for your event and think about which industries or sponsors would benefit from those value props. Then, it's time to start making your sponsor wish list.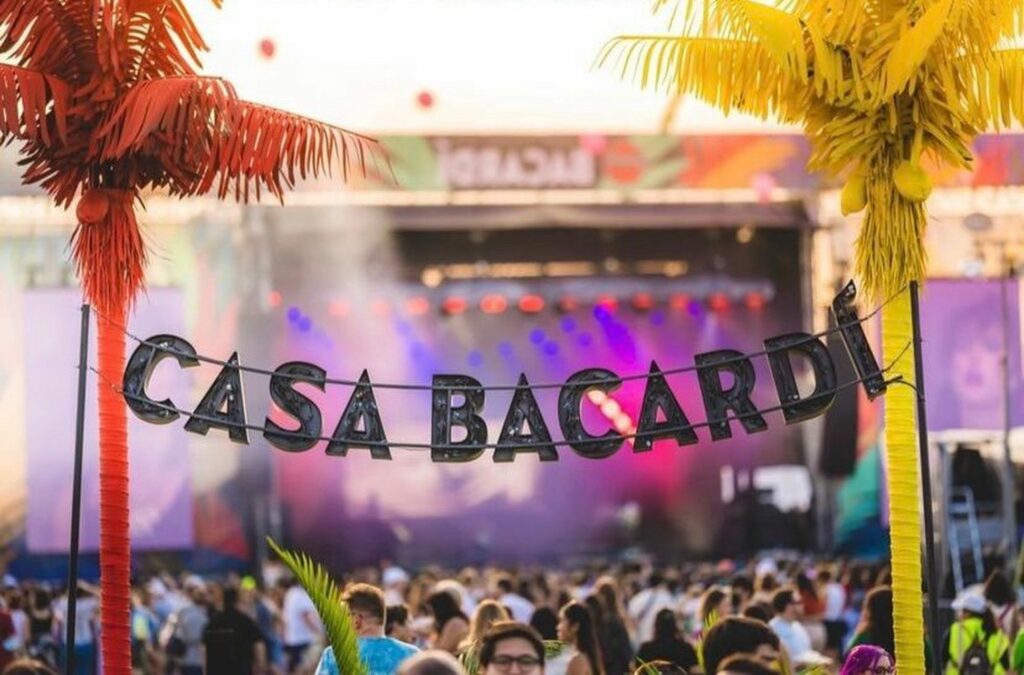 How To Get Sponsors for An Event: 8 Easy Tips!
In order to attract event sponsors for your event, you'll need to create a strategy ahead of time. Planning ahead will certainly pay off.
1. Create a List of Ideal Sponsors
Which companies will make your list of ideal sponsors? You should factor in the size, scope, and success metrics for your event when building out your list.
For example, if you're hosting a 20,000 person conference where premier sponsorship packages range from the mid five-figure range to a six-figure range, you'll need to assemble a list of sponsors that have the advertising or marketing budget to support an investment of that size. So, maybe cross the smaller-sized businesses off your list and look for the more well-established brands.
Think of what the goal of your event is. If you're focused on bringing a particular community together, like a coalition of coffee roasters for example, then you should target the companies in and around that space. Think of ancillary members of that community who might benefit from being closer to one of their target audiences that's coming to your event. Also, is your event in-person or virtual? The strategy to attracting sponsors will likely look different if you're hosting a virtual event with sponsors vs. a fully live in-person event.

A company who makes ergonomic shoes, or anti-fatigue mats might be interested in marketing to a community of professionals like coffee roasters who are working on their feet all day. While they're not in the inner circle of coffee aficionados, they could pay for a sponsorship to your event to get in that inner circle.
Whether your value prop is increased social media engagement, brand awareness, access to a new market of customers, or something in-between, you should have that narrative well-defined before contacting sponsors.
2. Know Which Key Person To Contact
There are a few tools of the trade for contacting a possible event sponsor. There's the tried and true cold-email. There's the warm-introduction at an event. There's the wildly less formal DM-slide, and a litany of other ways to get in contact.
What matters is honing your method of outreach to that particular sponsor. Ideally you want to match the medium to the company, and find the right person in that company to reach out to. Get as close as you can to the key decision maker in charge of that particular company's sponsorship and marketing spend. Instead of knocking on the sponsor's front door, you'd be better off walking straight up to the office of the key decision maker and introducing yourself.
Look for a more exacting approach than emailing "[email protected]". Instead, try to find a mutual acquaintance that can introduce you to the stakeholder, or try to follow up with them directly in a professional manner.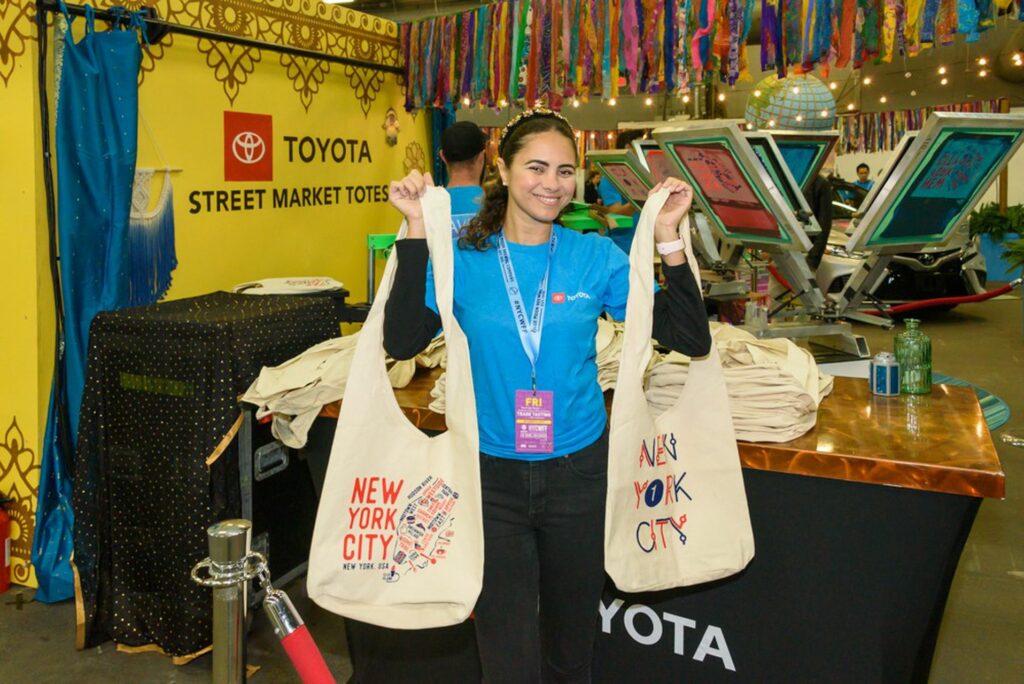 3. Study Your Potential Sponsors Thoroughly
In event planning, the details count — especially when you're asking someone for a non-trivial amount of money.
Before you reach out to a potential sponsor, make sure you have all the contextual data you need to be successful.
You might have the perfect sponsor in your sights but you have to reach out to them at the right time. If that sponsor is gearing up for their own event, a massive trade show, or they've just wrapped up a roadshow, perhaps they're not the right fit for your event. That sort of timing can make or break sponsorship deals. Stay up to date on industry news to make sure you're reaching out at the optimal time.
Additionally, you'll want to do your research and make sure your target sponsor isn't already affiliated with one of your competitors. This could present an uphill battle to landing a sponsorship that might not be worth your time or energy.
Perhaps you would like a monetary sponsor, or maybe you just need your sponsors to provide customized gifts for your event. Consider the type of sponsorship you're looking for so you can adjust your outreach.

Context is critical for each sponsor. So, make sure to do your homework.
Just starting the planning process?
Take

the first step and find the perfect venue for your event.
4. Create The Perfect Pitch, Communicate Benefits Well
Before you press the proverbial bright red button and send off your pitch to a sponsor, you'll want to make sure it's perfect.
The ideal sponsorship pitch starts with an enticing hook that captures the sponsor's attention in the shortest possible time, in the fewest words. The hook should encapsulate why your event is the event to sponsor, and why it's worth the sponsor's time.
Next, you want to make that claim of value tangible. You should detail what benefits the sponsor will gain, whether that's the chance to new prospective customers, or the chance to get in front of a new audience and pitch their business. In any case, you need to be specific. In the pitch, you don't have the time to wax poetic about the state of your industry and its future. You want to speak to the here and now, and what your sponsor stands to gain from sponsoring your event.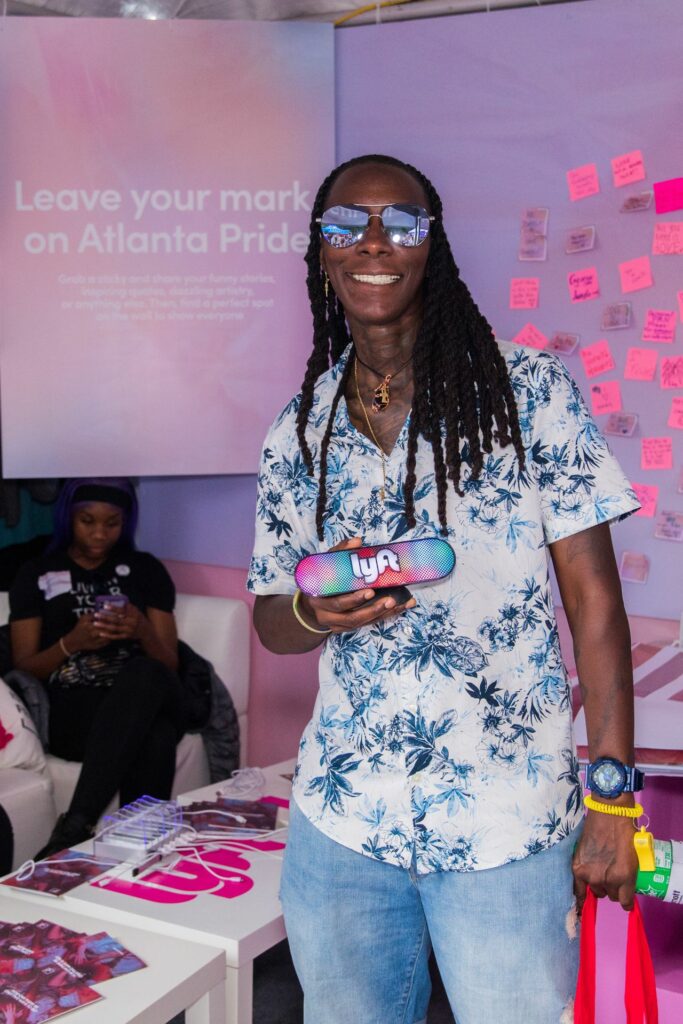 5. Pitch Your Past Events

Don't be afraid to dive into the data behind your upcoming event and your past events. Dig into the number of attendees, where they're from, the size and range of companies that attend your event, and the number of followers your event has across social networks. These key statistics make it easier for your sponsor to evaluate your event and decide it's worth investing in.

Make sure to personalize your pitch to the stakeholder you're contacting. A sponsor won't read past the subject line when considering a generic or formulaic pitch. To make it count, you have to make it personal.
6. Find Out Who Sponsored Similar Events
If you're struggling to think of sponsors, switch your focus and zoom out a bit. Look at similar events to yours and peruse through their list of sponsors. If the event isn't held by or doesn't feature a competitor of yours, then you might have a good pool of potential sponsors to draw from.

The fact these businesses are actively sponsoring events, speaking at conferences, and partnering with businesses to grow their company gives you a good indication that you could have a red hot lead on your hands. Try searching festivals and conferences that align with your brand to see what companies have sponsored similar events in the past.
Ready to take your event planning to the next level? Find the right vendor for your event - from the planning to the decor.
7. Always Follow Up
We are all human. We might miss an email. We might optimistically schedule a reminder to reply to an email or return a call and not get around to it even if we had the best of intentions. The power of the follow up cannot be underestimated. Instead of wondering what was wrong with your pitch, or worrying that you lost a potential sponsor, simply follow up on your first contact and see if that prospect is game to chat.
Pinging the sponsor again could inspire a new meeting to discuss your event, or lead to a referral to a sponsor that might be perfect for you.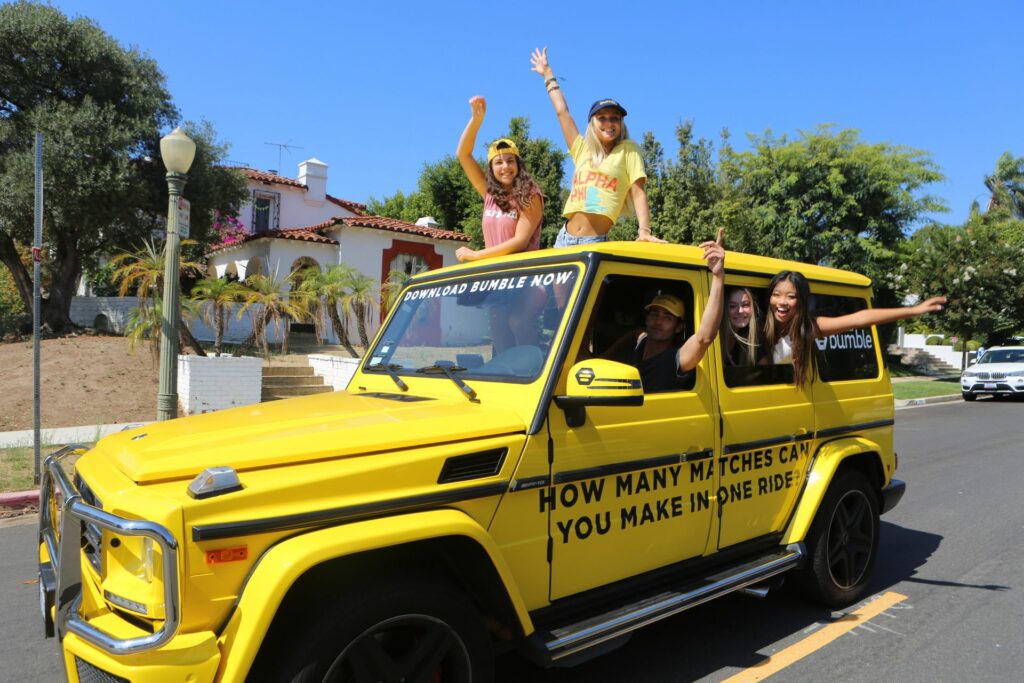 8. Build a Long-term Relationship
The world is smaller than you think. Don't just build a rolodex of sponsors. Build authentic connections. What sets one event from another isn't just the opportunity a sponsor has at that event, it's the community at the event, and the community of professionals responsible for organizing it.
If one sponsor can't partner with you this year, don't sweat it. Be cordial. Be professional. Be empathetic. This more than the right way to behave, it also might be the right way to get more leads in the future. Companies are full of people and those people want to work with the folks that are kind and professional to them. Never underestimate the power of an authentic connection in sponsorships.
Looking to expand your professional network?
Apply to Circles - exclusive networking groups for event professionals.
It's Not Really a Favor: Move-in With Confidence
When you pitch a sponsor, be confident. After all, you are offering something of value to that sponsor. The Super Bowl's marketing team isn't reaching out to advertisers out of the kindness of their hearts, they're making mutually beneficial business deals. Keep that in mind when you're working on landing your network of sponsors.
With the right amount of confidence, a thoroughly honed pitch, and some targeted follow ups, you'll have your network of sponsors booked and your event ready for launch.