Article updated 7/16/23

Giving branded corporate gifts to existing and prospective clients can help you make an impression, increase brand awareness, and inspire the recipients to hopefully do business with you. And sometimes, especially around the holidays, a gift to employees and colleagues can simply be a gesture of gratitude and appreciation. To help you check off your shopping list, here are some customizable corporate gift ideas —from apparel to tech accessories to handcrafted puzzles—that recipients will actually want and use from brands, corporate gifting sites, and promotional product companies.
Customized Corporate Gift Ideas by Category
Apparel & Accessories
This sock brand creates custom inserts and/or packaging with your company logo. Plus, for every pair purchased, a pair will be donated to someone in need.
The popular fitness brand offers up an assortment of its core styles for customization. A minimum order of 12 pieces per color and style is required.
Outfit your team with branded outdoor apparel, ranging from vests to classic pullovers. Opening orders must be 50 units or more.
Design your own socks with company colors or a logo. Orders need to start at 6,000 units.
Do good and give this customized outdoor apparel and activewear, as well as backpacks and bags. The company also provides in-house screen-printing and embroidery services.
Keep it simple and customize no-frills sweatshirts, sweatpants, shirts, and bomber jackets, available in black or aviator green.
This eco-friendly brand offers custom fabric masks with woven labels and screen-printed totes.
Personalize luxe leather accessories such as luggage tags, wallets, business card cases, and more with a gold foil stamp or by debossing.
Logos can be blind embossed or foil stamped onto their collection of high-end leather goods and accessories.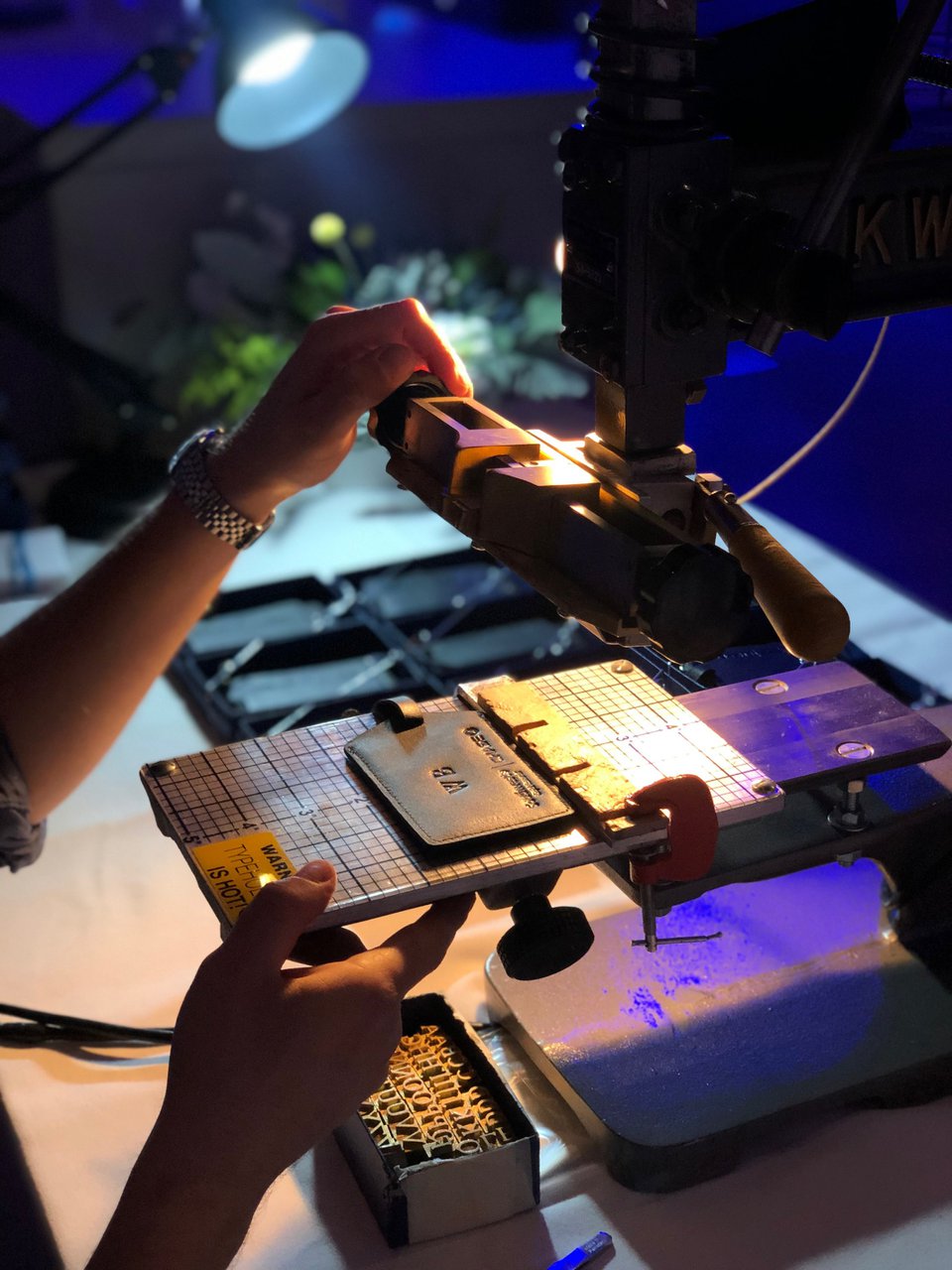 This Detroit-based brand offers heirloom-worthy watches, desk and wall clocks, and accessories and journals that can be tailored to your company. Plus, it offers debossing, on and offsite, for events, allowing clients or employees to see how their gifts are personalized.
Personalize a range of items from key rings to tote bags to phone cases to a reusable coffee cup band that protects hands from the heat.
Gift completely customized classic leather accessories with a monogram or logo personalization. Plus, choose the leather color and the metal hardware.
These artisan leather goods are created by employees in Ethiopia as part of a program to help at-risk women. Add your logo to various products including totes, backpacks, passport covers, and more with custom engraving options.
This trendy brand offers luxe cashmere sweaters with custom embroidered phrases (which are subject to approval and cost an additional charge). Custom travel sets and beanies are also available.
Home Goods
Personalize luxe silk pillowcases with a logo, individual monograms, or even a song lyric.
Customize a desk-size succulent with a logo, design, message, or photo. You can also include a custom sleeve and card. Plus, for every garden purchased, Lula's Garden donates to water.org.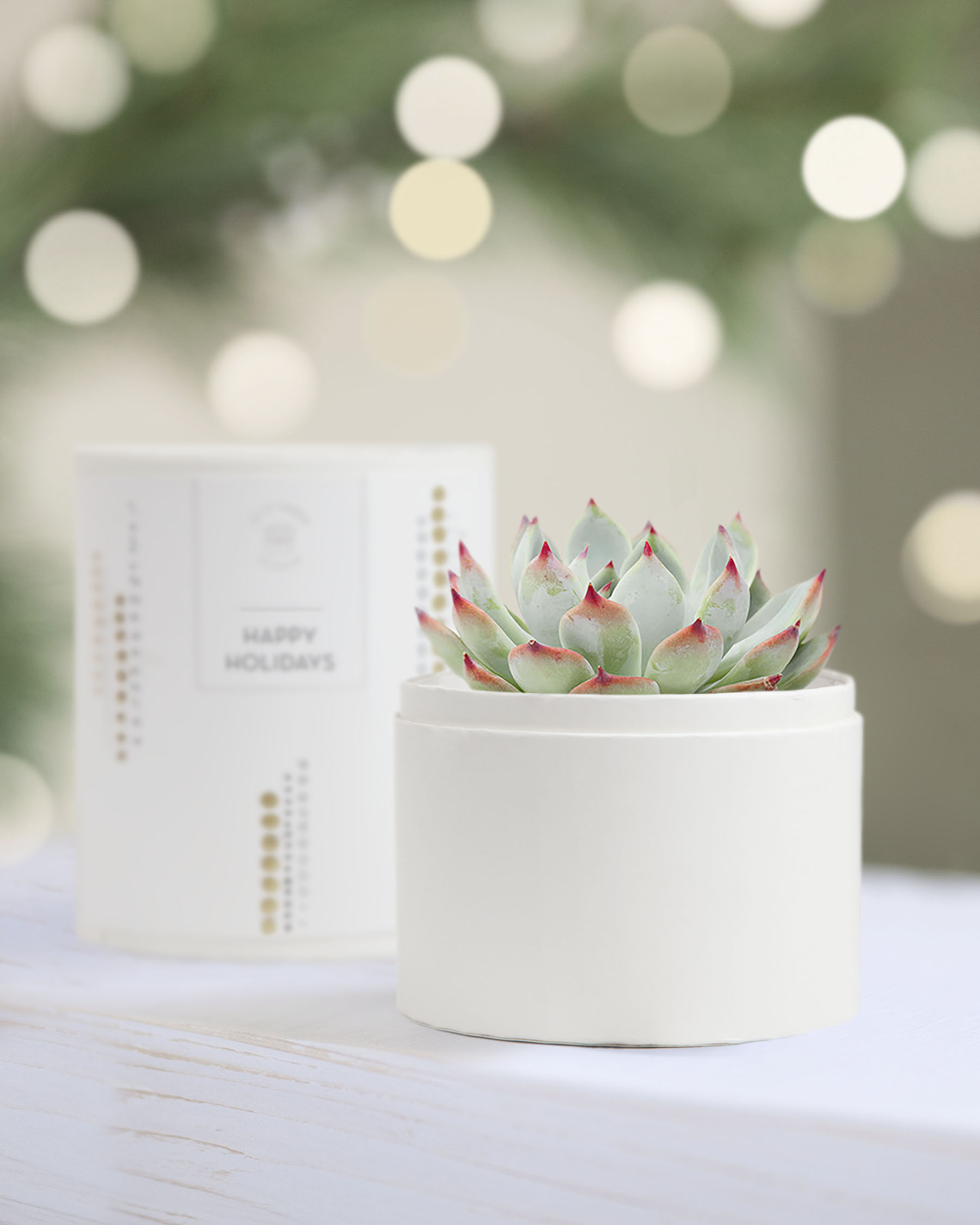 Order custom branded water bottles and drinkware adorned with your company logo.
In addition to the classic water bottles, you can also customize this brand's mugs and tumblers with laser etching.
The personalized corporate gifts—from tumblers to giant coolers—from this popular brand are perfect for outdoorsy customers, clients, and vendors.
Customize the colors of these water bottles through the company site. Or add your company logo to Hydroflask items through a promotional products company such as Elite Promo Inc. or Custom Tumbler Shop.
Pocket lighters, hand warmers, and candle lighters are available for customized engraving. They make an ideal addition to a candle gift.
Employees will be able to seriously multitask with a custom-engraved multi-tool that can include a knife, scissors, package opener, awl, bottle opener, screwdriver, tweezers, and more.
Personalize these trendy suitcases and bags, which make a great gift for business travelers.
Food & Beverage
Mix and match maple syrups with cocktail mixers as well as cocktail bitters in a gift box that includes a custom note. Gifts are shipped directly from the company's facility to remove the headache of packaging and logistics.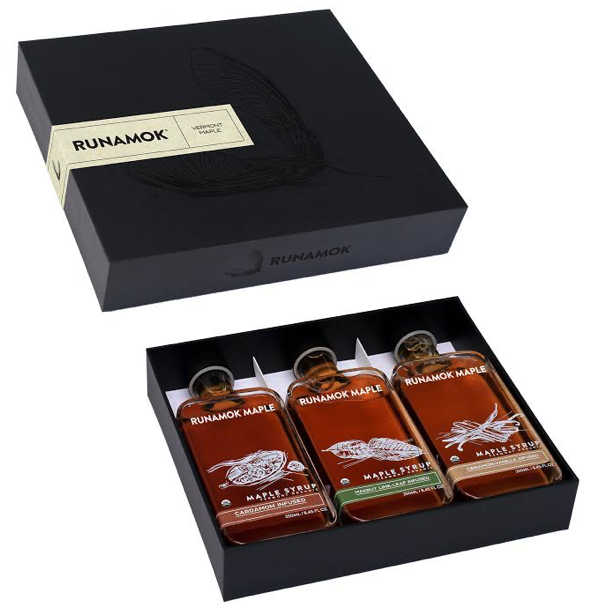 Send handcrafted ice cream in flavors such as Sea Salt Caramel Brownie and Mint Cookie Crunch or an assortment of cookies in branded packaging with your logo or title.
Send your team members a wine flight in a decorative box with a personalized gift note directly to their doors.
Ship a box of shortbread cookies with custom messages.
This artisanal snack producer offers a variety of gift boxes filled with soft pretzels, gourmet sauces, and flavored salts and sugars. Custom add-ons such as stickers and holiday cards are available.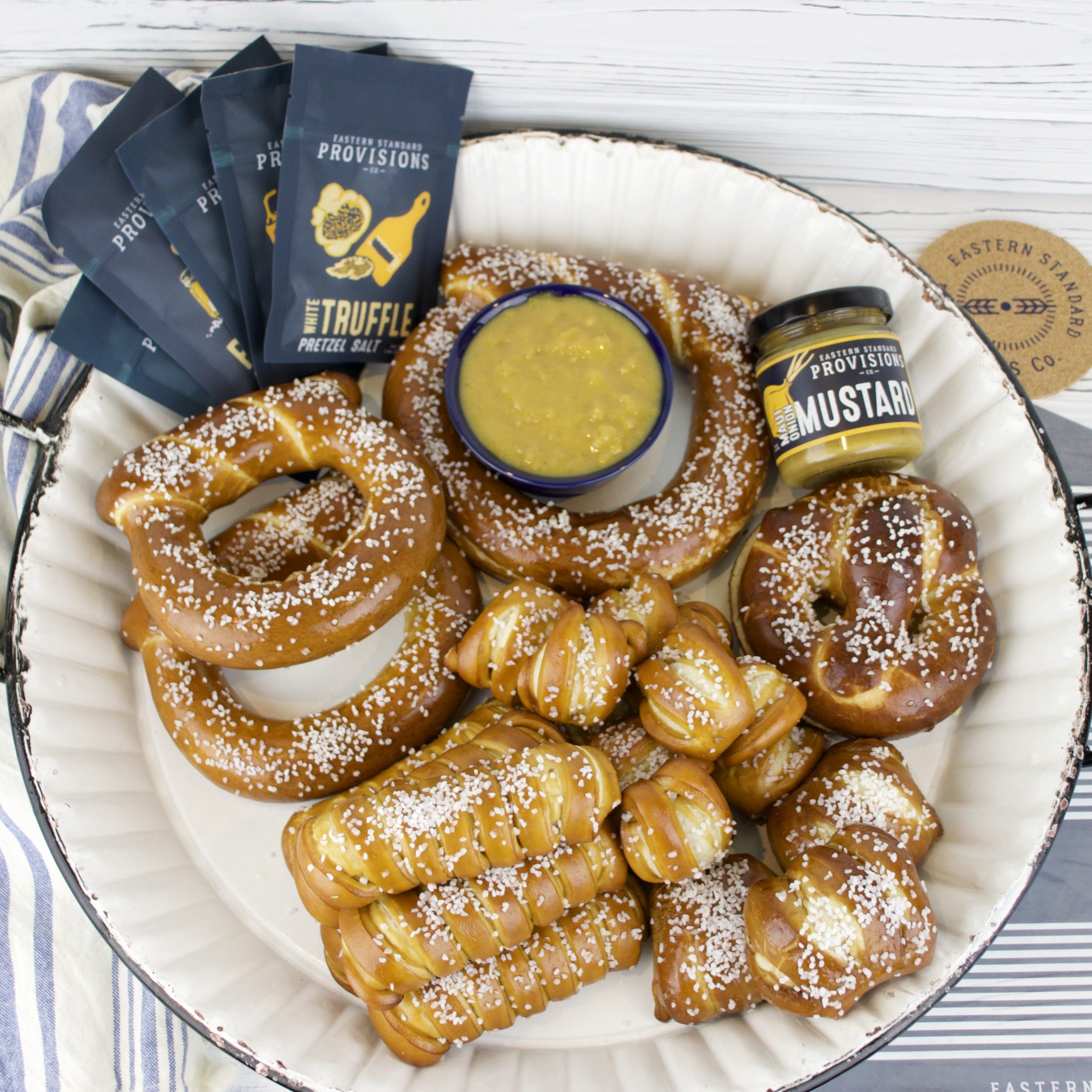 Design a custom candy-filled bento box, candy cube, or taster packet featuring your company logo or message. Or add a custom designed hangtag to the brand's chocolate bars.
Choose from a variety of fruit boxes and baskets, which can be personalized with a photo, logo, or message.
Office Supplies
Remind customers of your brand with custom calendars, available in a range of sizes.
From cable clips to charging accessories, these office and work gadgets can be easily branded, making them practical gift ideas.
Customize these artisanal leather goods including journals, notebooks, and lunch bags with a logo engraving.
Gift Sets
Choose one of the curated sets such as the "Home Office," which includes a porter bottle by W&P Designs, salted caramel by Shotwell Candy Co., coffee packets by Canyon Coffee, a notebook by Appointed, and a pen. Then add branded elements like a custom sleeve or insert.
Offering curated gift boxes filled with everything from snacks to Champagne, this gifting service also provides customization options like the addition of a logo or branding.
Sports Gear
Personalize a set of golf balls and tees.
Add your logo to Callaway products such as golf bags, balls, hats, gloves, and more.
Personalize a set of golf balls with text, a photo, or company logo.
Score with custom embroidered golf equipment and apparel.
Tech Gadgets
Give out PopSockets products including the POPGRIP and POPWALLET, which can be customized with your company logo.
Brand these high-end audio products including headphones, earbuds, and speakers with a logo and brand colors.
Games & Puzzles
These handcrafted wooden puzzles and games can be branded with your company logo.
Add a logo or a photo to a hand-cut wooden puzzle, available in different sizes and difficulties. Plus, the puzzle can have a number of special pieces cut within it such as a specific object, word, or concept.
Branded Swag
This site offers custom promo products and gifts from top brands including The North Face, YETI, and Marine Layer across a range of categories, from clothing to electronics to accessories.
This company provides a variety of branded offerings from companies such as Nike, Columbia, and Camelback.
Order promotional products and corporate gift ideas from brands like Apple, Bose, Beats, and more.
As part of Williams Sonoma, this site is able to personalize products such as home decor, accessories, and bags from its family of brands including Pottery Barn and West Elm with monograms.
Customize a range of products, from drinkware to headphones, from high-end brands like Osprey, Bang & Olufsen, and more.
A full-service premium vendor offering gifts, all of which can be customized, from brands like Patagonia, Herschel, and Marmot.
This industry mainstay provides a wide range of branded corporate gift ideas and logo merchandise including its popular canvas ribbon bags.
---
---