Since indoor gatherings (of any shape and size) are still prohibited, or at least discouraged, across most of the U.S. because of the COVID-19 pandemic, outdoor events have turned into the hottest ticket in town, with drive-in events becoming the to-go format for many planners.
Even CNN gave the trend a spin, hosting the first political drive-in town hall of the 2020 presidential election with Democratic presidential nominee Joe Biden answering questions in the parking lot of PNC Field in Moosic, Penn. (Outdoor events and gatherings of more than 250 people are prohibited in the state; about 100 people were in attendance at the town hall.)
While standard event planning strategies still apply, organizing a drive-in event does present some unique challenges. Like do you need a car to attend? What if a guest has car trouble? (Pro tip: Keep jumper cables handy just in case.) We asked some event industry pros for tips on how to produce a drive-in event and what planners need to know. Read on to get the do's and don'ts for hosting a drive-in event.
Do consider the challenges of the location.
"Location is always critical—it needs to be somewhere easily accessible with access to necessary infrastructure," explains Brian Quarles, executive creative director for rEvolution. The integrated sports marketing agency has recently worked with long-time client Continental Tire to produce Major League Soccer match-day watch parties as drive-in events in Chicago and Orlando, with plans to roll them out in other markets as well.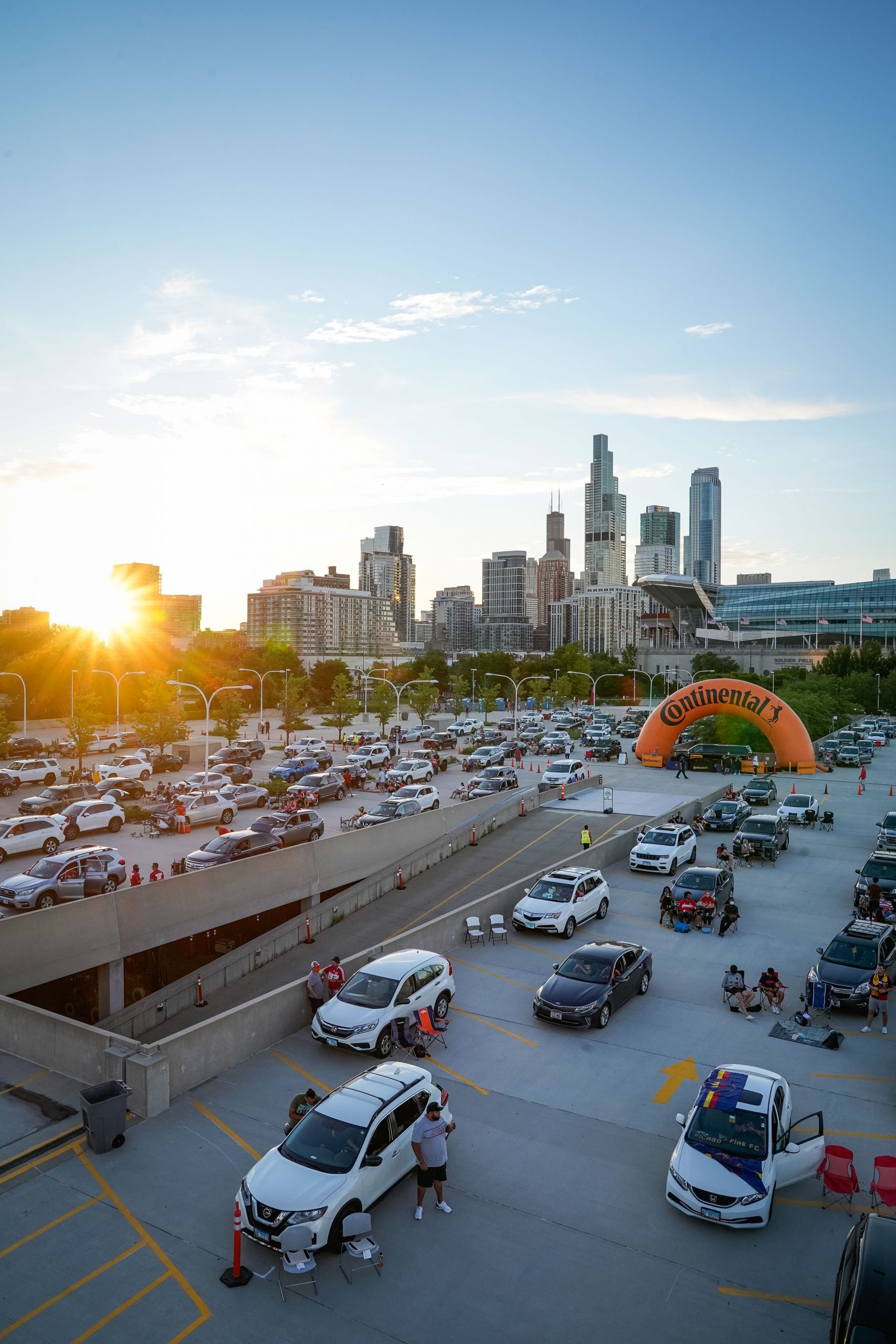 "For both Chicago and Orlando, we had the benefit of working outside a stadium environment, so our local partners obviously had a ton of experience working with large event logistics," he says. If you're planning to take over a raw outdoor space with no infrastructure, you'll need to arrange for supplies and facilities like power, water, sanitation, and more—similar to setting up festival grounds.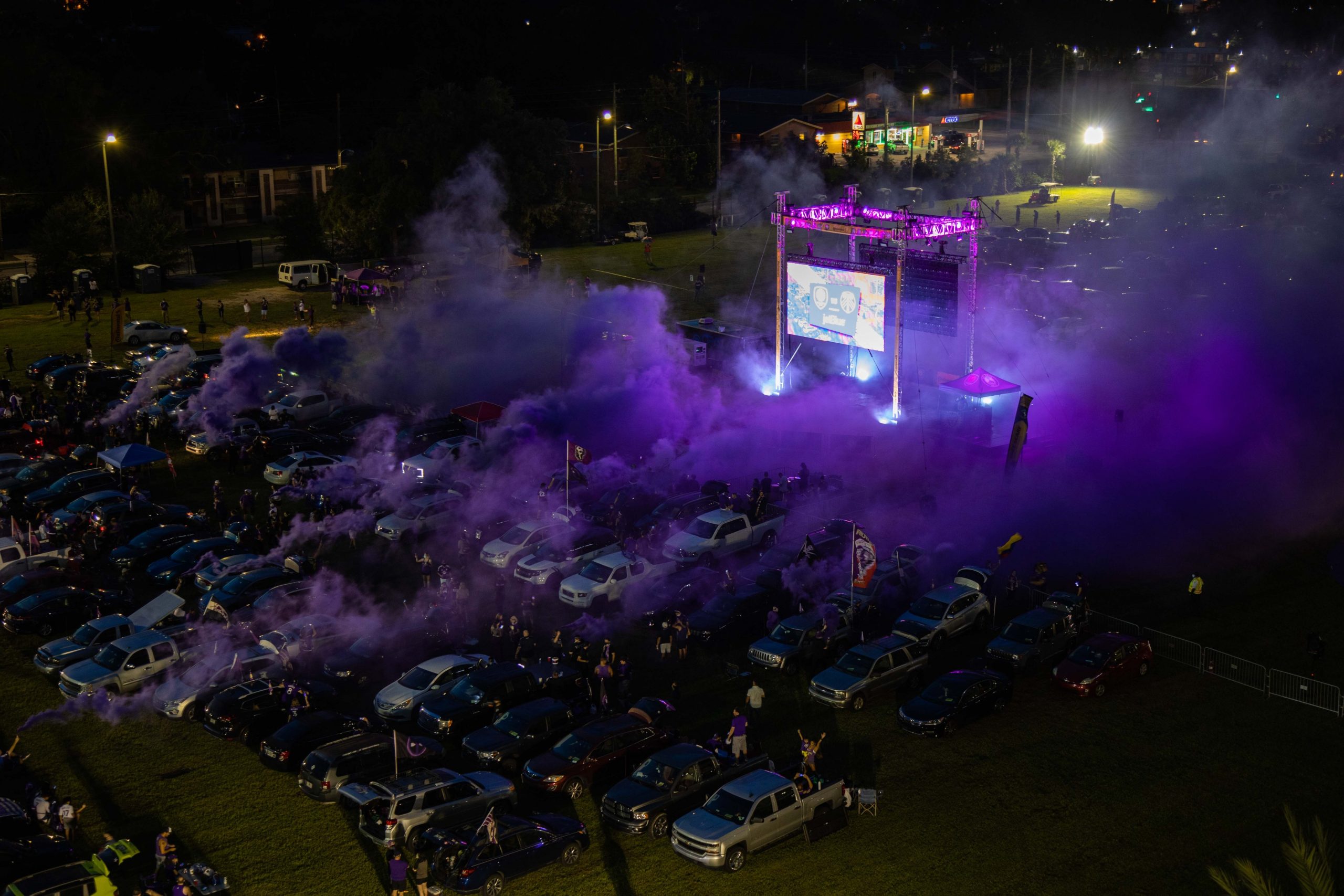 This summer, Seattle-based MCW Events produced a fundraising drive-in event with Canlis Restaurant and Swedish Health Services that benefited the Black Farmers Collective. For two weeks, movie screenings were held in the restaurant's parking lot. Like a seating chart at a sit-down dinner, the layout of the lot needed to be designed to accommodate 40 cars, with proper distancing between them, explains Andrea Tillotson, producer at MCW Events. "We needed to map out the space and see not only what works visually, but we needed to make sure there's enough space between each car. We needed to make sure that there were entrance and exit points for emergency vehicles. We needed to provide restrooms."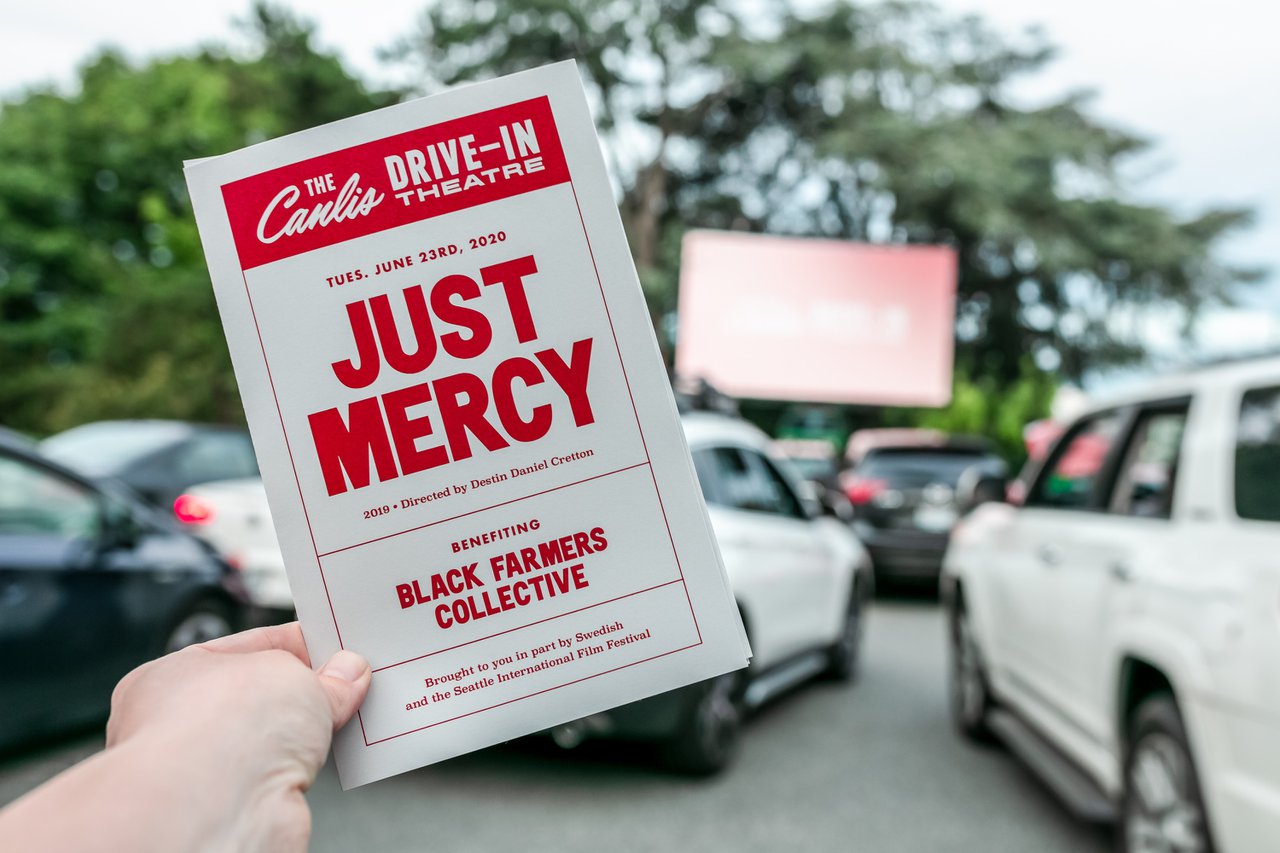 Because the event took place over the course of two weeks, Tillotson and the team were able to tweak and make adjustments along the way. This included bringing in extra lighting as well as blocking a street light that was affecting the guests' view. "As much planning as we did, we still took time after every event and had a sit-down. We said, 'OK, what can we change now to improve it and make it safer, to make it better, to make it more enjoyable for the guests?'"
Marc Mulcahey, senior event producer at CH Creative, recently staged two drive-in events—the Antebellum premiere for Lionsgate and the Charlize Theron Africa Outreach Project event (that included a screening of Mad Max: Fury Road)—at the Grove in Los Angeles. 
"Essentially it's a shopping destination with a huge parking lot and 56,000 square feet of blank canvas," he says. "In theory it sounds easy but it presents a huge number of challenges from logistics to engineering. ...Some of the challenges we faced included weight limits on the screens we brought in, waiting times on parking and loading in guests, high winds affecting the engineering of our builds, and getting catering up eight floors without delays."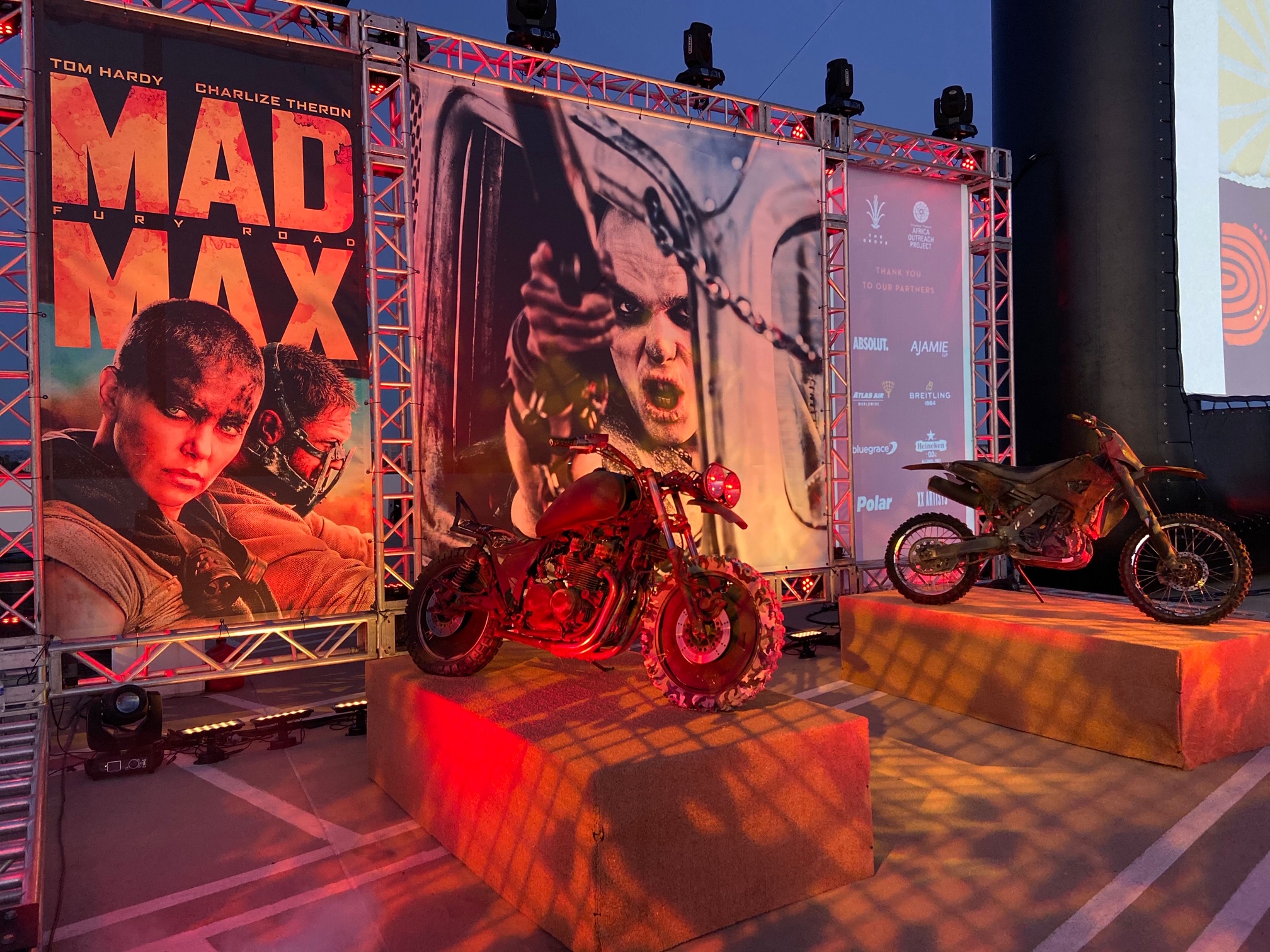 Do consult with city officials and secure necessary permits.
"Every market and location is a little different. For each of our drive-in events, we work closely with the venue and city to acquire all of the necessary permits and ensure everything is in order," Quarles says.
In addition to securing paperwork such as temporary liquor and catering permits or even flight restrictions for drones, you'll need to also keep in mind movie rights if you're planning a screening.
"That's one of the biggest call-outs—making sure that you have enough time to work with your client to obtain the licensing and rights, not only from the city and from the venue you're working with, but securing the rights to movies," explains Melissa Fant, director of global accounts at MCW Events. For the charitable drive-in event, Canlis partnered with the Seattle International Film Festival, which served as the programming curator for the eight screenings that included Do the Right Thing, Groundhog Day, and The Muppet Movie. Fant explains that the restaurant wanted to offer a variety of films for its varied audience.
Do keep guests engaged.
Since guests will be confined to their vehicles most of the time, you'll need to plan activities to keep them engaged during any periods of downtime. "In Chicago, for example, we found ways to incorporate popular existing match-day traditions as well as new ones in the spirit of the team's return to Soldier Field, including debuting the raising of the starting 11 flags at the beginning of the game as well as a 50/50 raffle, the L Train race, and more," Quarles says. Plus, throughout the event Continental Tire awarded prizes such as autographed items and tire gift certificates to select fans.
For the event at Canlis, MCW Events added a Mad Libs-type section to the movie program for guests to complete and showed historical videos of early Seattle as previews. "Even though they were in their own cars, the guests still kind of felt like they were part of something," Tillotson says.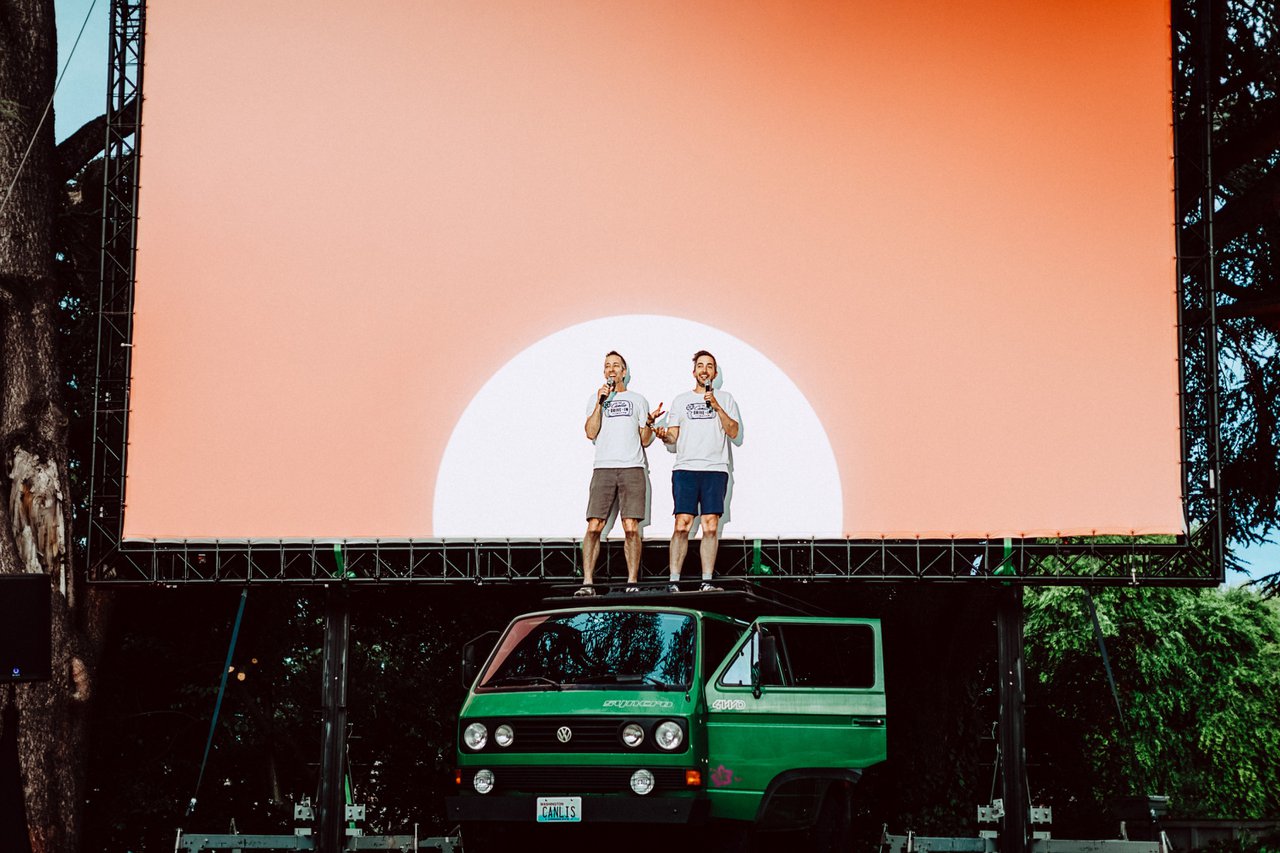 And at the Charlize Theron charity event, drivers were directed through an in-car, green screen photo op that simulated a chase scene from Mad Max: Fury Road, followed by a drive-through red carpet and step-and-repeat experience.
Don't forget about guests without cars.
What about those guests who don't have a car or don't want to drive, especially if the event is taking place in a metro area? Quarles suggests exploring designated areas for walk-ups or "bike-ups." "It's a great way to accommodate and include fans without cars, especially in larger markets where a portion of the fanbase might not have access to one. Just be sure to make it clear in the promotion and messaging that fans without cars are permitted and the safety precautions taken to ensure a safe and fun event for everyone." Tillotson recommends setting up an outdoor picnic area in the front row or an indoor seating area if possible.
Do set up the right A/V equipment.
Unless you've booked an established drive-in movie theater, hire an A/V company to bring in and set up all the necessary equipment including weatherproof LED screens that can withstand weather conditions such as 30 mile-per-hour winds or staging if it's an outdoor performance.
Typically, guests are able to tune into a station on their car radios to hear the movie or you might be able to allow them to sit outside their cars to watch, depending on spacing. Also, you'll want to be "very conscientious about sound. If you're producing something outside, what are those sound regulations? Those are something to be very much aware of," Fant warns. If noise restrictions are an issue, Tillotson suggests using Silent Disco-style headphones instead of transmitting through the radio.
Don't slack on safety measures.
Although outdoor events are considered less risky than indoor ones, you'll still need to establish and maintain health and safety guidelines that follow those set by the city and state. For example, masks are required at all times when outside the car and guests are confined to their cars except when using the restroom.
Also, allow guests to order concessions (like burgers and home-made ice cream sandwiches at the Canlis event) via their phones and deliver the food to them. Plus, hire extra staff and security to patrol the grounds to enforce social distancing measures—and make sure they're authorized to remove any unruly guests.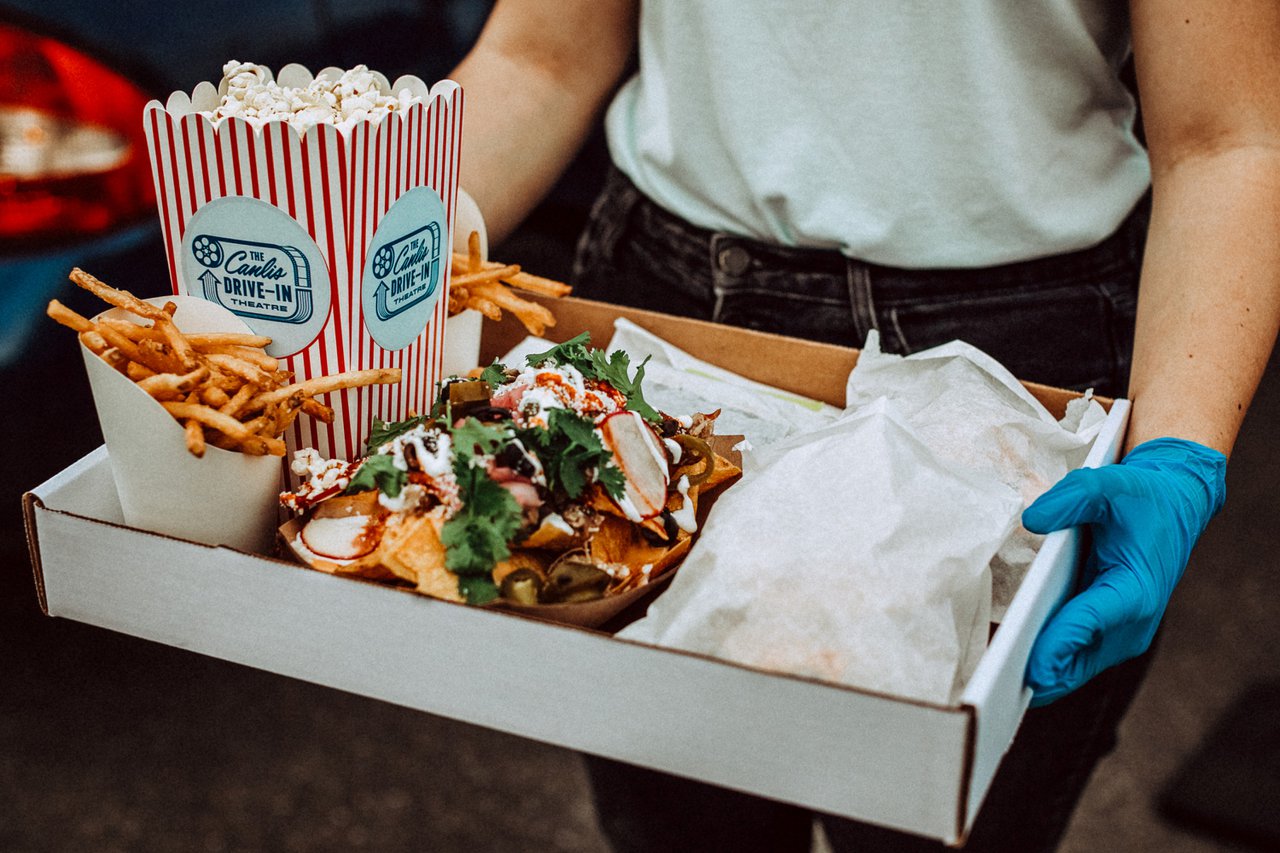 "If something goes wrong on site, you want to make sure that the provisions are in place [in your contract] or that you had a conversation with your client that you are incredibly clear with them if something happens that it's agreed upon that we can have security move in and ask them to leave," Fant says.
Do communicate with your client.
"I think one of the things that we've realized about producing events in real life or virtual is you can never have enough communication or conversations with your client," Tillotson says. "We've just gone overboard—in a good way—making sure that we have all of our bases covered and always thinking of what ifs."
As event industry pros and planners try to navigate with this new future, it seems some are looking to the past—a la drive-in events—for inspiration.
---
Are you planning an innovative Drive-In Event? Email us at

[email protected]

for a chance to be featured!
---