As companies slowly transition into their new realities—whether that's working entirely remote or back in the office full time or some combination of both—many employers are looking to safely gather the troops again for a company offsite or a multi-day corporate retreat. But, after more than a year apart, many are wondering how to successfully host this type of event, knowing that attendees may be feeling uneasy or hesitant.
"As more people are becoming vaccinated and companies begin planning for Q4, there has been an upswing in corporate retreat requests again," says Alex Glasscock, C.E.O. and founder of The Ranch Malibu, which is known for its fitness and wellness program. "People are longing for connection and ways to collectively prioritize the mental and physical wellbeing of their employees."
Typically, offsites—whether for a specific team, the entire company, or just executives—are designed to encourage development with a focus on the company's growth and will ideally lead to better productivity, engagement, results, profit, and ROI. Offsite goals could include strategy and goal setting, brainstorming, celebrating achievements, team cohesiveness, and of course having fun. Right now, the need to simply reconnect and meet outside the office (or home) might be the most important mission of all.
"Retreat designers and facilitators have an opportunity to create even more impactful and engaging events coming out of COVID-19. Employees are hungry for human interaction, inspiring content and activities, and beautiful spaces—physical and digital," says Amy Pooser, global chief operating officer and chief people officer at Convene, which was recently named one of Marriott's preferred planners for hybrid meetings. "Let's face it, COVID-19 has been challenging and employees want and need to be inspired."
Read on to learn what Pooser, Glasscock, and some other hospitality pros advise when it comes to navigating this re-entry into workplace gatherings.
Keep tech to a minimum, if possible
While it might seem counterintuitive to plan a work gathering with no work, employees will appreciate the chance to step away from their screens, even if it's just for a day or a few hours.
"A year of Zoom meetings and little to no change of scenery has led to a pent-up desire for many to seek out experiences in nature and a detox of digital devices," explains Kevin Rosa, director of sales and marketing for the Hilton Sandestin Beach Golf Resort & Spa in Miramar Beach, Fla. "Executives and employees alike will be looking to reconnect face-to-face in not only a beautiful natural setting but one that includes a range of activities and amenities to enjoy."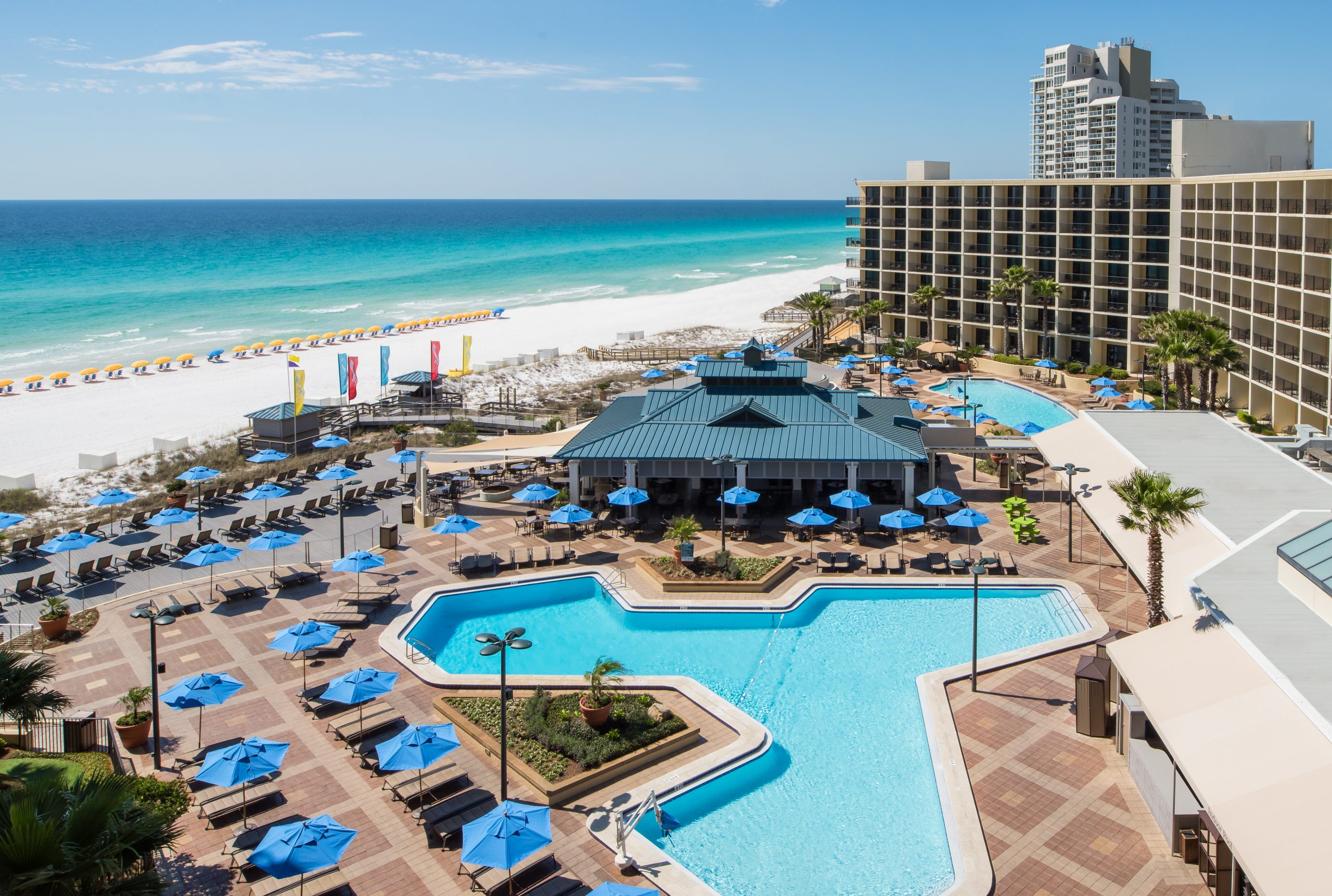 This might mean engaging through activities like spa sessions, workouts, or some fun in the sun. For example, as part of its new "Build Your Meeting or Event" program, the Hilton Sandestin offers an interactive, guided sand building experience along the beach. Local photographers are available to capture aerial footage of the finished sand structure.
The Ranch Malibu's Glasscock says that "activities that promote camaraderie and team building and offer lasting and tangible mental and physical health benefits are popular amongst guests," such as hiking, group fitness classes, outdoor dining, yoga, and culinary classes.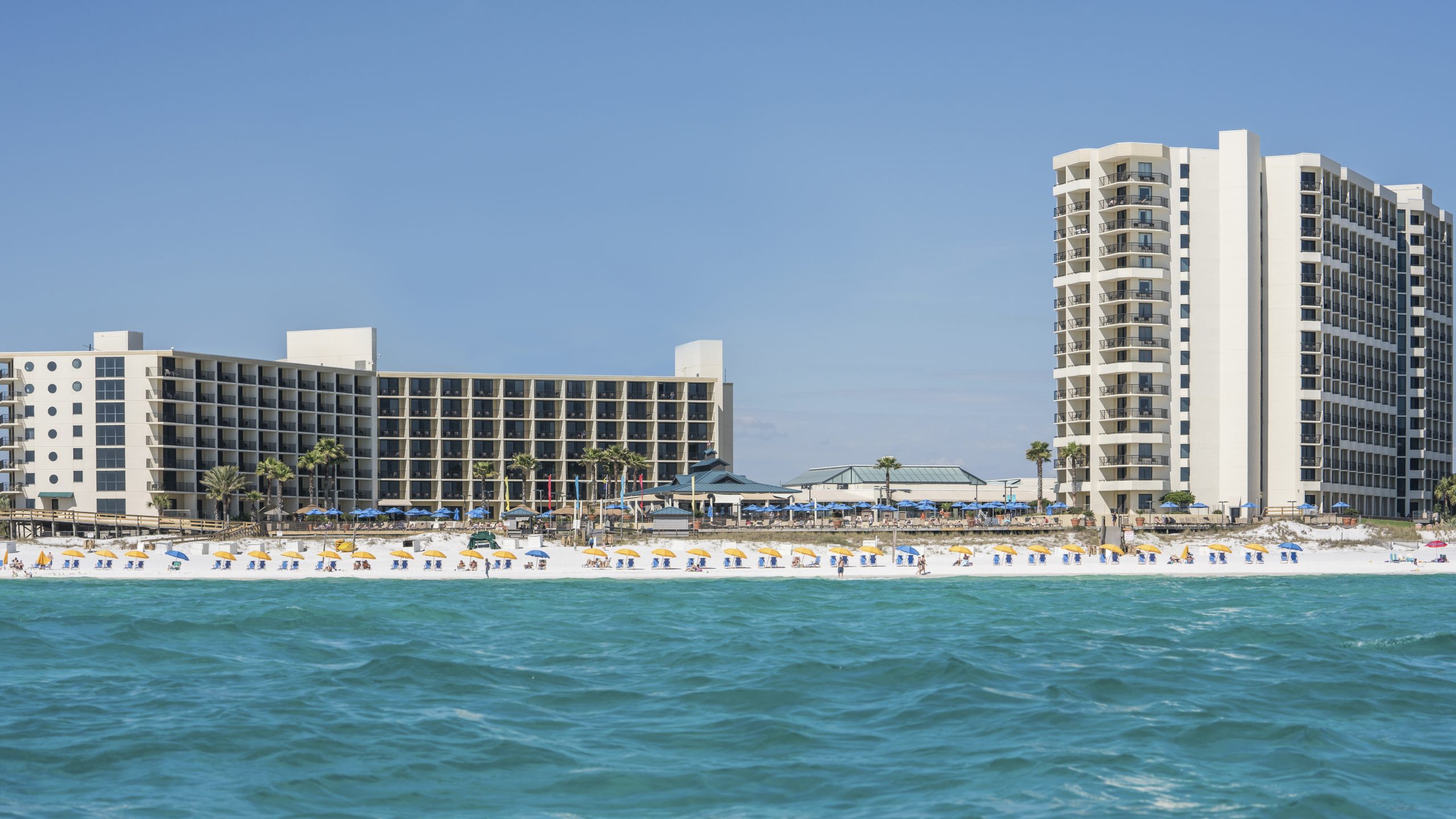 More and more resorts are specifically catering to those who are looking to digitally detox. For example, the St. Regis Punta Mita Resort recently announced the launch of its new "Disconnect to Reconnect" experience, which includes offerings such as a neurosedative massage to help treat the consequences of burnout; chakra healing sessions with Tibetan singing bowls; and plant-based dishes to help detoxify the body, boost the immune system, and restore balance in the gut.
Starting the event planning process? Find the right venue for your corporate retreat.
Follow health and safety guidelines
Even if all attendees are tested and fully vaccinated, offsite hosts will most likely want to continue to maintain social distancing including spacing tables six feet apart and enforcing mask wearing, so that attendees feel more comfortable and at ease with gathering IRL.
Conforti said that Canyon Ranch is advising against close indoor activities, "and encouraging setups for meetings to be more soft seating instead of traditional boardroom- or classroom-style," she says. "It's more comfortable and allows for those who want to be socially distanced to not feel compromised and not have to feel like the squeaky wheel." She also added that outdoor hikes offer the ability to talk one-on-one, while still keeping some distance. "We offer the most amazing hikes anywhere, so why not take advantage of it?"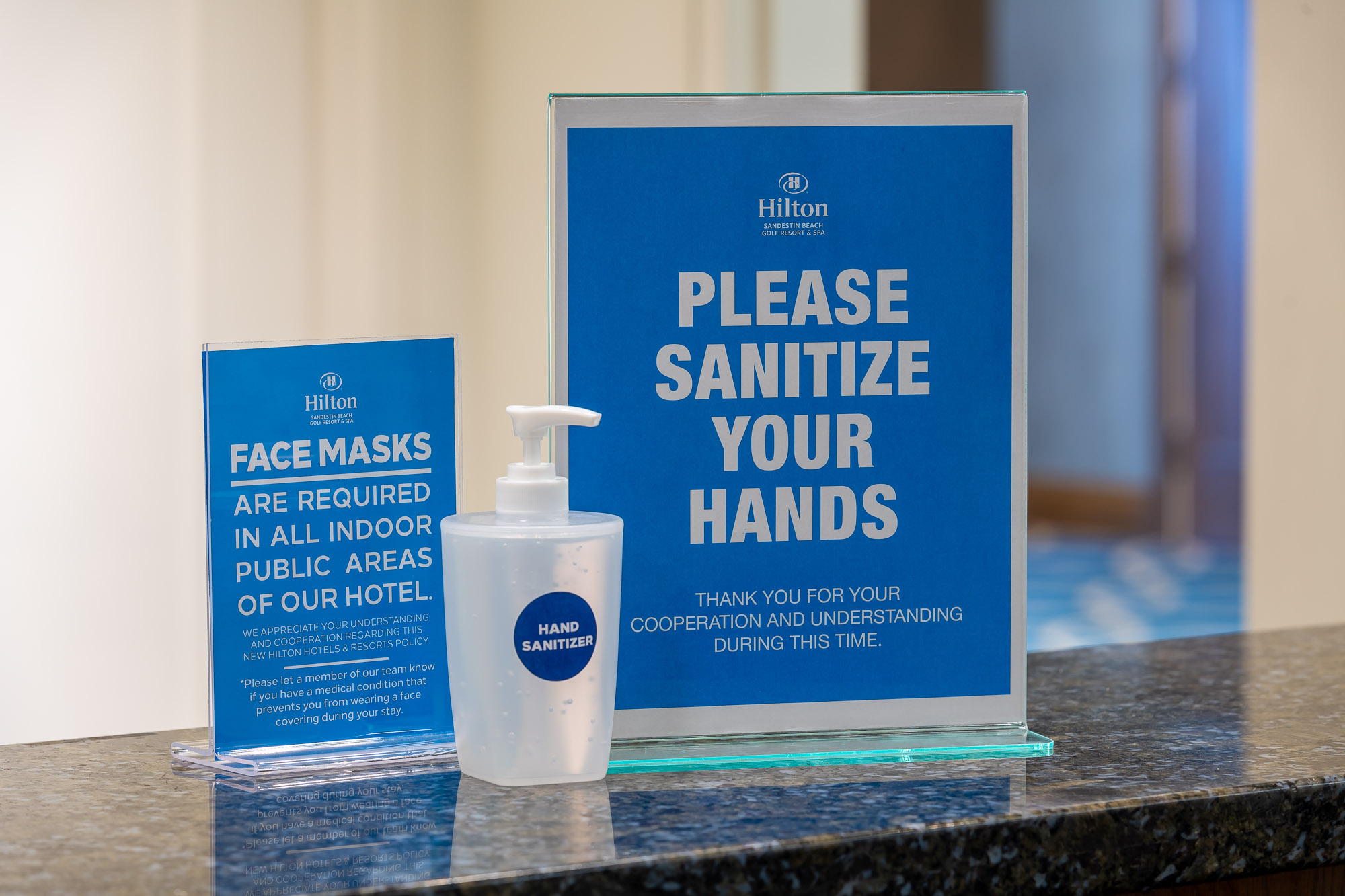 Betsy Khashoggi, director of corporate experience at Goodstone Inn & Restaurant, an eco-luxury resort located less than one hour from Washington, D.C., says that the property's "most recent corporate requests are to have the group experience with meals and most of their meetings to be held outside, preferably by the pool, seated in a way where they are social distancing and where they can get up and move about to enjoy the fresh air and beautiful space."
Plus, consider asking for information pertaining to comfort levels ahead of the event, such as do you prefer for everyone to wear a mask? How comfortable are you with sharing accommodations with a fellow employee? After all, team members won't be comfortable sharing their big ideas with the group if they don't feel comfortable.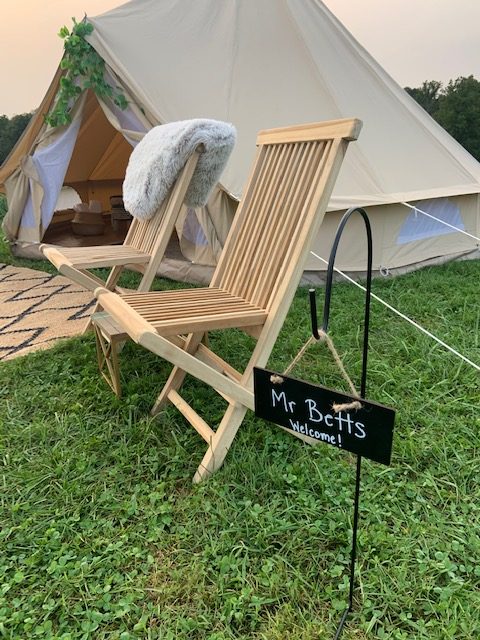 Plus, consider asking for information pertaining to comfort levels ahead of the event, such as do you prefer for everyone to wear a mask? How comfortable are you with sharing accommodations with a fellow employee? After all, team members won't be comfortable sharing their big ideas with the group if they don't feel comfortable.
Ensure employee testing
Depending on company protocol, you may need to require all attendees to be vaccinated or to submit a negative COVID-19 test beforehand. As you might expect, COVID testing is quickly becoming the hottest amenity at venues, properties, and even airports. The Fairmont Vancouver Airport just launched onsite rapid COVID-19 testing, in partnership with Bon Voyage Medical, while The Shore Club and The Palms, located on the island of Providenciales in the Turks and Caicos archipelago, both have designated rapid-testing locations on the resort grounds.
"We have had clients bring mobile testing on site, and they have requested that our staff be tested as well by their testers. We happily complied, which helped provide a sense of comfort that those in closer proximity to top leadership were tested and safe," explains Jeanine Conforti, sales and marketing director for Canyon Ranch in Woodside, Calif., which is located 30 minutes from San Francisco and Silicon Valley.
And, in addition to offering the option to add onsite rapid testing to the group package, the Hilton Sandestin Beach recently introduced proximity contact tracing capabilities for group travel. Managed by Vital Circle and customized to fit the needs of each group, the additional suite of safety features includes a daily digital health check, validation of testing results and vaccine verification, and onsite testing, all shared by each attendee via a web-based app.
Also, if you're planning to gather outside the U.S., you'll need to take into consideration that country's specific COVID-19 requirements, which may include providing proof of vaccination, immunity, or negative test results before entry. Be sure to clearly communicate these requirements to the group well in advance of the offsite event.
Look for venue buyouts
Many resorts and hotel properties, particularly smaller-scale ones, offer venue buyout options that offer guests a level of comfort and safety. For example, The Ranch Malibu offers two programs that allow for a more insular experience. The Ranch Private is a customized experience for two groups of up to four (or one group of eight). The program is tailored to the needs of the group and held separately from the property's other guests. Designed for larger groups, The Ranch buyout option transforms the 19-cottage, 200-acre retreat into your own private space for a week or longer.
Add teambuilding activities to the to-do list
As we've mentioned, teambuilding activities are a key component to any offsite retreat since they can help foster employee engagement and connection, encourage teamwork, and boost morale. Oftentimes, these activities may be determined by the location or venue. For example, a beach destination may offer watersport options, while a mountain resort may present group offerings like hiking or wellness activities such as yoga. Consider selecting activities that allow you to divide up into smaller teams, such as cooking classes or scavenger hunts, as well as providing active opportunities along with laid-back ones to accommodate preferences and comfort levels. Also, some activities can be customized to fit your company culture to help drive better engagement among colleagues. And remember to include any at-home attendees who may be Zooming in by incorporating virtual teambuilding activities into the agenda too.
Host a summer camp
"Camping has become one of the most popular leisure vacations over the past year given the natural ability to social distance and take advantage of the great wide open spaces in nature," explains Tessa McCrackin, chief marketing officer of Northgate Resorts, which is set to launch a new glamping and camping resort in July called Camp Fimfo, located in New Braunfels, Texas (an hour outside of San Antonio and Austin). "The same is true for corporate retreats and offsite venues. People want to be in nature, take solace in the great outdoors, and have some fun doing it."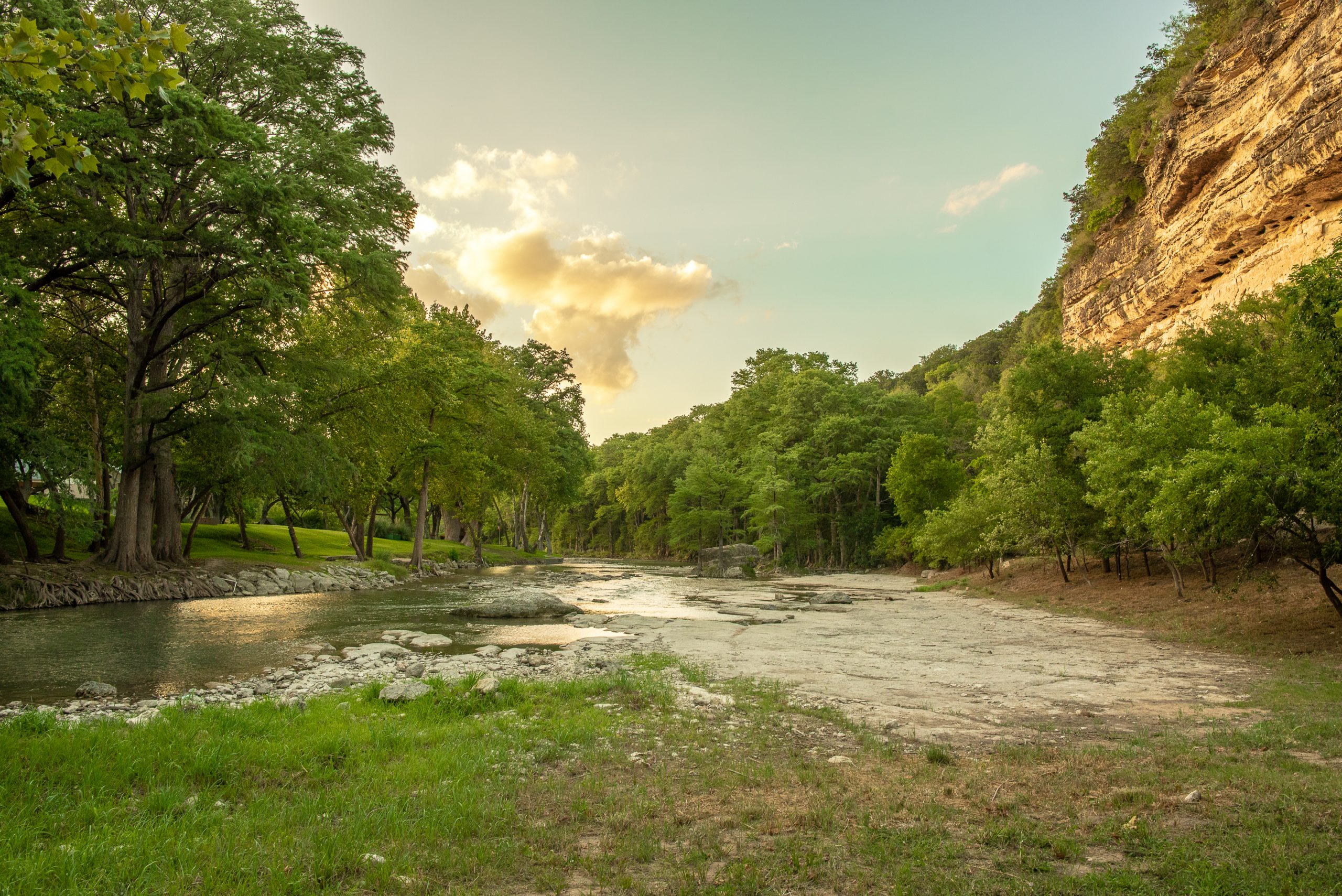 Camp Fimfo will feature 200 RV sites and tent sites that are equipped with potable water and electrical hook-ups, plus there will be 25 mid-size cabins that can sleep six to eight people and three large-size cabins that can sleep up to 10 people. A dedicated event space is also part of the development plans.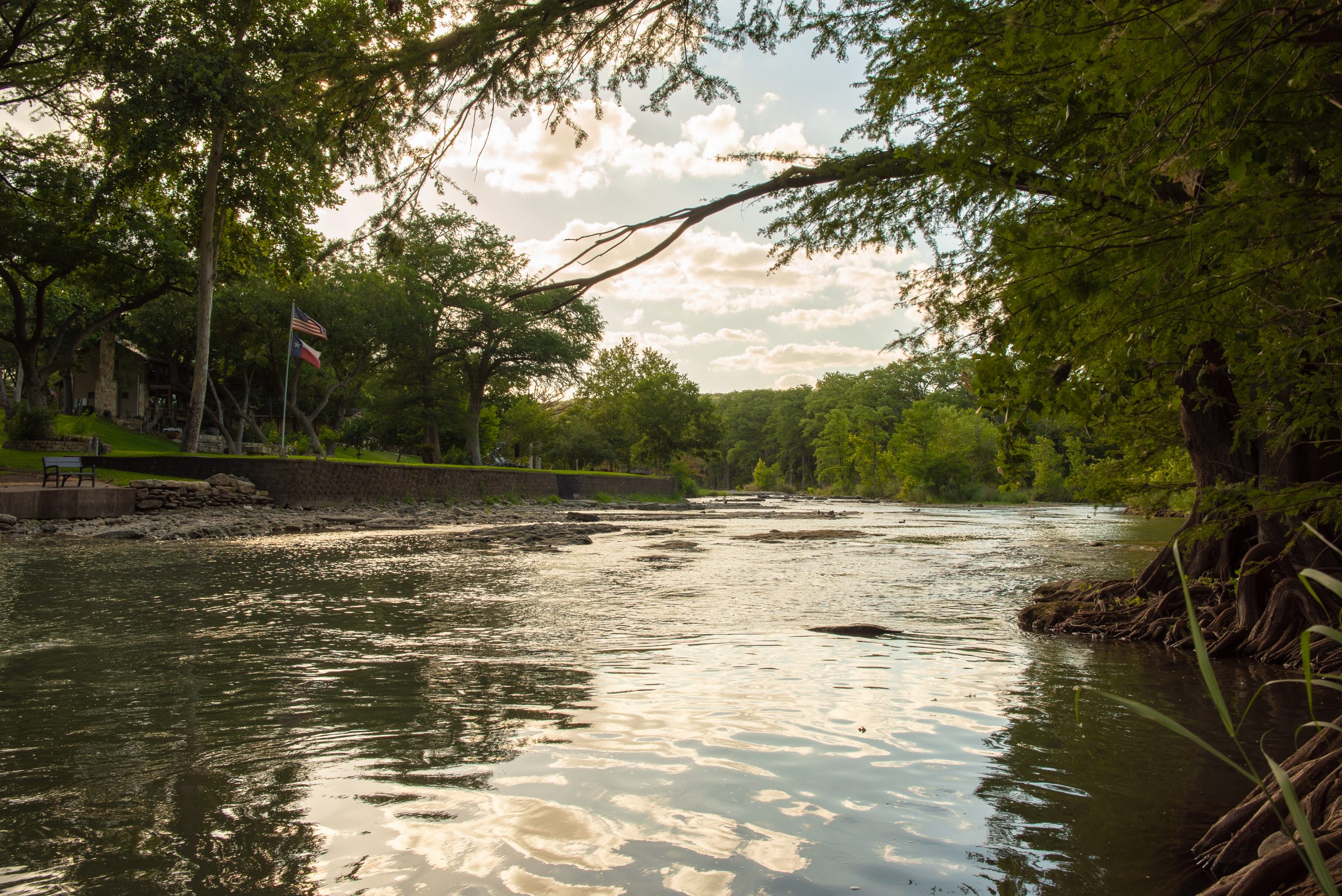 Be flexible
Given the current circumstances of the pandemic, things are still very much in flux in terms of health and safety guidelines and vaccine and testing requirements, which means it's imperative to remain flexible while planning. If possible, be open to a range of dates, venues, and activities. Try to book flexible rates on hotels, flights, and ground transportation. Plus, your attendee count may fluctuate, due to COVID or because of the onboarding of new hires, so be prepared to book a last-minute flight or room to accommodate the additional folks.
Accommodate at-home attendees
Of course, not everyone will feel comfortable meeting in person just yet. In this case, some type of virtual component should be included within the offsite experience.
"Some employees do not feel comfortable traveling, and each group so far has had that instance," Conforti says. "Some haven't been able to travel as well due to visas, passports, etc…. We've had meetings go as long as 12 hours via Zoom for four days with half of the guests from overseas. A big screen helps," she notes.
While a Zoom call might not be the same as a cabana by the beach, Rosa says that an amenity box of items can be sent to at-home attendees and that the Hilton Sandestin team can provide virtual backgrounds of the resort property, so attendees can feel like they're participating onsite.
"Since we launched [Virtual, our virtual meetings product], we learned that because a virtual audience isn't immersed in the on-site experience, the individual designing the offsite retreat will have to work a little harder to make the content appealing," Pooser explains. "No one wants to stare at a static image of co-workers meeting miles away and, more importantly, you don't want to give the remote attendees 'meeting FOMO' where they wish they were there instead of at home."
She recommends "switching between two camera angles, cutting between speakers, panning for brief shots of the in-person crowd, and mixing in purely virtual moments like videos, chat, and polling or Q&A" to make the content more engaging to at-home attendees.
Why offsite corporate retreats will be crucial post COVID
While in-person events begin to reboot across the country, many workers continue to work from home. Company offsites and retreats can offer a way for them to reconnect with colleagues in a safe, inspiring environment that doesn't contain cubicles.
As we're all aware, the effects of the pandemic including new WFH situations and childcare arrangements, have greatly impacted everyone. An offsite corporate retreat can help reestablish team dynamics, while building trust, camaraderie, and collaboration again, making it an essential part of any post-COVID workplace strategy. And just like in the before times, it can help boost morale, improve motivation, increase productivity, and introduce new team members, plus it allows you the chance to recognize achievements and provide positive reinforcement. Overall, it gives employees the chance to reconnect and renew their bonds in a stress-free, laid-back atmosphere.
Browse our City Guides to find the perfect location for your next offsite or corporate retreat.