If you book the greatest event of the year but there's no one there to witness it, did it happen? Technically, yes. But, the better question is — why wasn't there anyone there?
Event promotion is as essential as building the speakers, decor, and schedule of your event itself. It's the event attendees and the sense of buzz and community that truly bring an event to life. Whether you're promoting a virtual event or an in-person conference, it's important to be thorough and deliberate with your strategy.
We've put this guide together to give you a clear roadmap of how to run a successful promotion campaign and throw the ideal event you had in mind.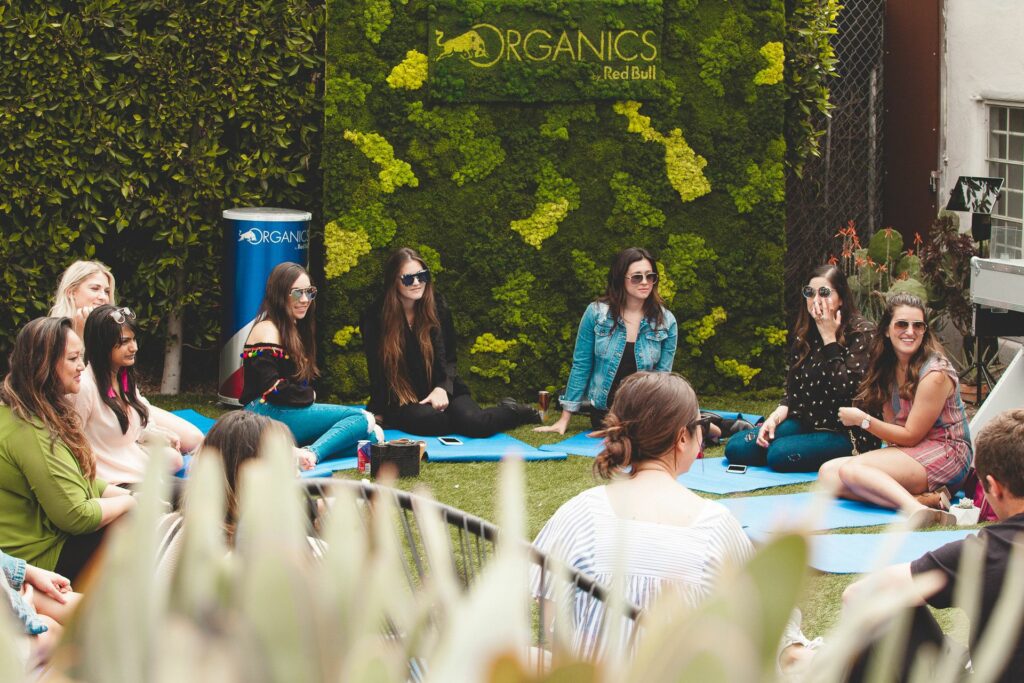 Why Do You Need to Start Promoting Your Event?
To make the most of your ad spend, creative resources, and your time — the first thing you need to promote your event is a plan. It's important to promote your event if you're looking to gather an audience that is not guaranteed to show up. If the event isn't mandatory, like a corporate conference, you will need a way to market your event to potential attendees in order to guarantee attendance.
Define Your Event Promotion Goals First
Before you dive in, you should identify what your goals are a year out from your event, six months prior, a month prior and so on and so forth. It's important to have goal posts for what you want to accomplish when and what the metrics of success are for each stage of event promotion.
With hard metrics like email open rates, number of unique visitors to your event page, or number of registered attendees you can clearly see if your event promotion tactics are working and iterate (or celebrate) as needed.
At the core of event promotion, the main thing all events are trying to accomplish is gathering an audience. An engaged audience, at that. Once you have your goals set, you're ready to get started on your advertising efforts.
How to Advertise an Event: 15 Great Ways
From social media promotions, to e-mail marketing, there are many ways you can optimize your event's promotional strategy and get the most out of your big event. Here are 15 great ways to do just that.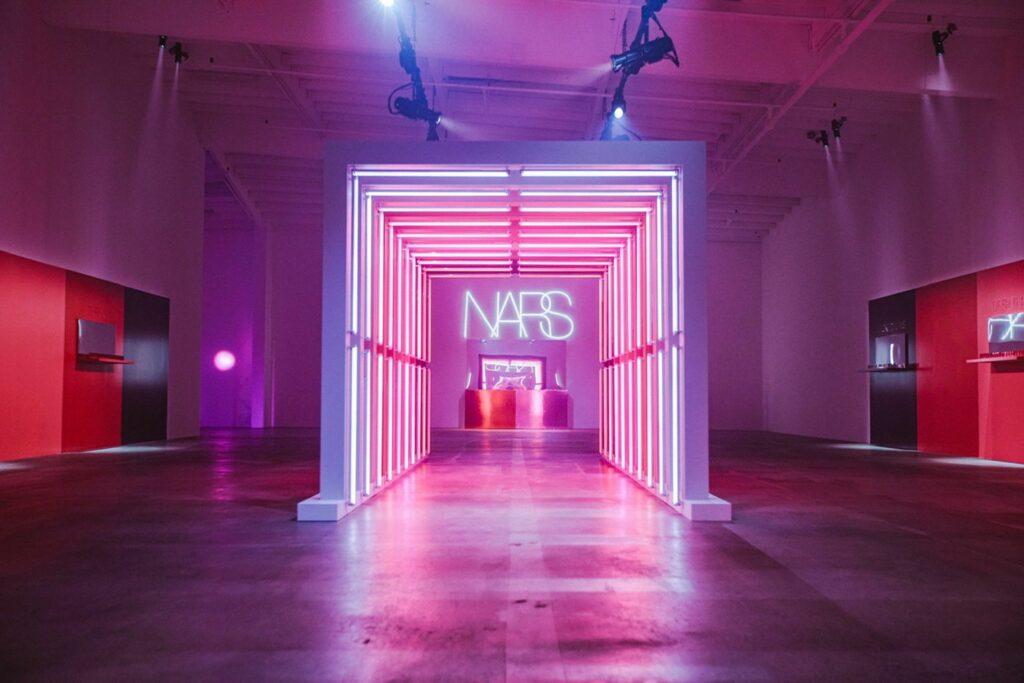 1. Embrace Social Media
No two social media platforms are built the same. You need to think of each platform as a different tool you can use to reach a particular audience at each unique stage of your event promotion.
For example, let's say you're throwing a networking event for quilters in Denver. You might want to use Facebook's audience features to find people in the Denver area who like to quilt or craft. Then, you could run a targeted ad campaign to that audience for that event a few months prior to the event. That would help you raise awareness.

When you're trying to convert those people from an interested audience to registered attendees, you might want to reach them on a channel they're more likely to check frequently like Instagram, or even Twitter.
Promote Your Event on LinkedIn
While LinkedIn is often lumped together with 'social media' it also has a very engaged user base and set of tools that are especially helpful for event promotion. LinkedIn has a certain lexicon, shall we say. Don't be afraid to break out of that type of staid language and make a splash. Let your brand's voice shine and be diligent about grabbing your reader's attention right off the bat. They're only one or two scrolls of the mouse away from the next post above or below yours.
Whether you incorporate enticing video, GIFs, or just great ad copy — you'll need to bring your best game and ad targeting strategy to LinkedIn.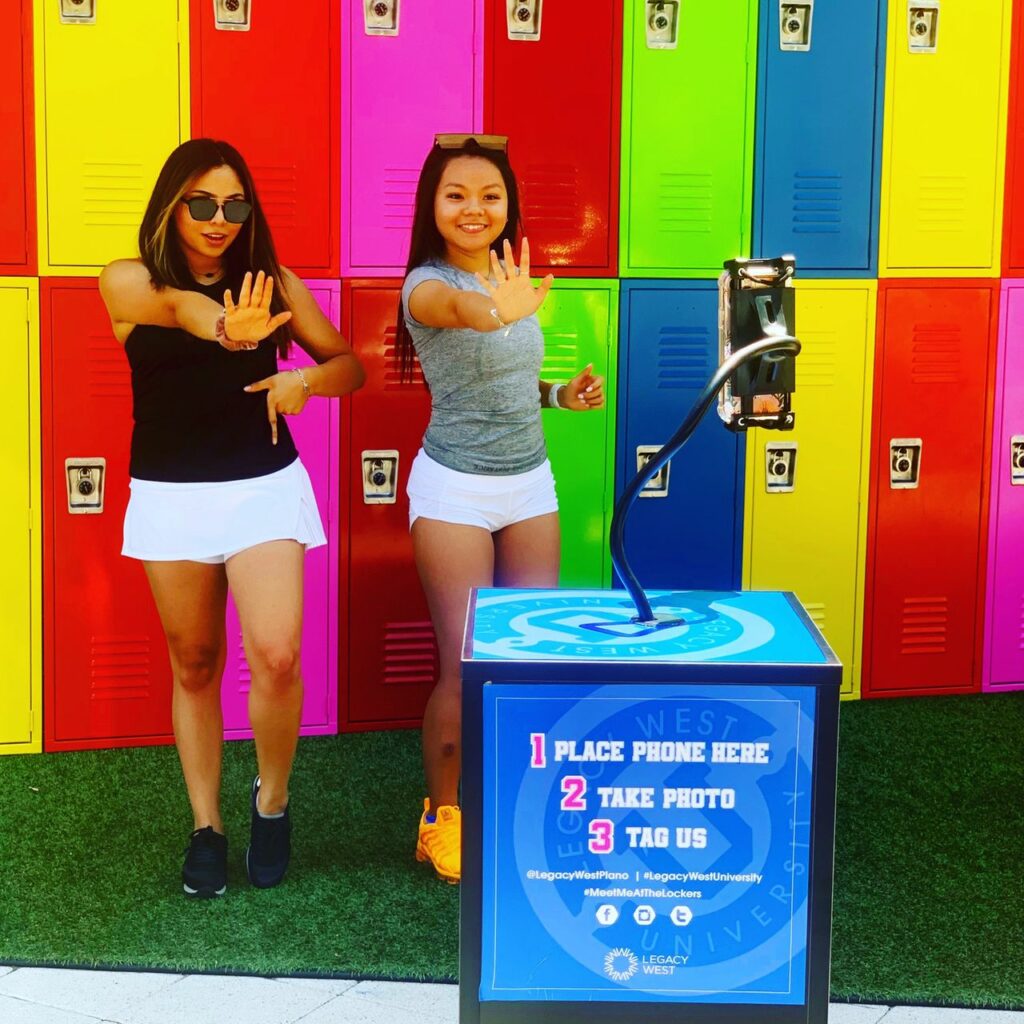 2. Reduce Friction in the Ticket Buying Process
When someone is ready to buy a ticket to your event, don't make them jump through hoops. You want to create a seamless experience for them.
A great way to reduce friction in the checkout process is to keep your event registration, purchase software, and ticketing software all in the same ecosystem. Meaning, your user should be able to move from RSVP to downloading the tickets they've purchased without jumping across three separate platforms.
The customer's checkout process is essentially the first opportunity you have to make an impression with your guest. To ensure everything ties together seamlessly, consider hiring an event planning company that can help you streamline your process. Making a great first impression can go a long way and set the tone for your event long before it starts.
Starting the event planning process and need to know where to start? Source your venue with The Vendry:
3. Create Content to Promote Your Event
The most effective content to promote your event is specific, enticing, and gives your guests a great sense of both why they should come to your event and what to expect.
Instead of waxing philosophical about the future of your particular industry, or telling your audience to stay tuned, it's better to offer them tangible details.
Great content either inspires interest or motivates someone to buy a ticket — ideally both.
One classic content strategy is to highlight a few speakers at a time in a blog post highlighting one particular track of your conference. For example, if you're throwing an advertising conference, you might highlight the top Creative Directors speaking at your conference in one blog post, and the top Ad CEOs in another. That type of tailored content gives you the ability to target select personas you're looking to bring to your conference. If you want help gathering an all-star panel, consider hiring a PR firm to help you land those stellar keynote speakers.
Don't be afraid to produce content that's more direct and addresses the logistics of someone purchasing and expensing tickets to your event. Twilio even put together a guide to convincing your boss why you should go to their conference. That's the type of inventive, actionable content you should try out.
4. Don't Underestimate Your Network
What are friends for, anyway? When promoting your event, don't forget to call in those favors from your friends and family. If the event is up their alley, shoot them an invite. If not, ask your network to spread the word to their contacts and post on their social media accounts. Word of mouth is often overlooked, but almost always delivers.
5. Use Your Event Hashtag
In the early days of your event promotion, hashtags are used almost as a calling card. They signal that your audience on Twitter, LinkedIn or elsewhere is interested in your event. Yet, on the day of your event the hashtag is more of a discovery tool. It's a way for attendees to find quotes from speakers' talks, videos that attendees have shared, and other content worth reviewing.
Pick a hashtag, share it widely, and let your attendees use it for whatever they see fit.
6. Create a Unique Event Page
Think of your event page as the digital front door to your event. It's a big indicator of what the aesthetics and energy of your event will be like in-person. You want to make sure that the personality of your brand translates in a digital setting. If you're going fully virtual, look for a company who can assist with virtual event planning and production.
The enemy of creativity is a time crunch. So, when you're putting this page together, give yourself some runway to experiment and think creatively. This is a great time to give your in-house designers, or an agency you're partnering with, leeway to pitch out-of-the-box ideas.

Once you're settled on the aesthetic, bring your team of web-developers in to make the art you have on hand come to life.
As always, you'll want to make sure your event page is SEO optimized and that interested users can easily tweet, share, or post your event page with a simple click of a widget.
7. Arrange Online Contests
We're naturally intrigued by competition and challenges. Whether it's for a good cause like the ALS Ice Bucket Challenge ,or for no discernable reason whatsoever, like the Milk crate challenge — a good contest gets people's attention.
Arranging online contests to promote your event is a great way to attract attention and interest. You could start with something as simple as randomly selecting from a pool of attendees who retweet a particular promotional tweet and tag a friend. Or, you could up the stakes and offer free event passes to the attendee who puts the most compelling 15 second video together detailing why they should get the free passes.
Tailor the type of challenge to your audience. If you're promoting the X-Games, it might be right on the nose to tell your audience to film themselves nailing elaborate tricks on a skateboard or snowboard. If you're promoting a conference for orthopedic surgeons, that might not go over well.
8. Utilize Listing Websites
You know that feeling of trying to find something to watch on Hulu or Netflix and coming up short? What's the next thing you do? You probably Google "Best TV Shows on Netflix" and read a list-style ranking from Rotten Tomatoes or another lead aggregator.
When people are looking for events to go to, they use the same strategy. They turn to listing websites that detail what events are happening where, and allow users to filter by type of event and location.
Getting your event on these sites can be incredibly helpful for discovery and raising awareness of your event,
9. Hire a Brand Ambassador
A great brand ambassador can light up a room, make a memorable impression on event attendees, and uplift your event. They're the outgoing, endlessly positive folks who are quick to introduce themselves and quick to offer help.
Your brand ambassador's role will change depending on your business and what the goal of your event is. For example, if you're hosting a social media conference, a brand ambassador might just make sure everyone on the expo floor is having a good time. You can hire brand ambassadors through staffing companies or agencies.
If you're hosting a more tactile, experiential conference like an event for auto manufacturers, your brand ambassador might entice event attendees walking the expo floor to sign up for a test drive of the car you're marketing.
In either case, the brand ambassador serves a critical role of making your attendees feel at ease while also promoting the goal of your business.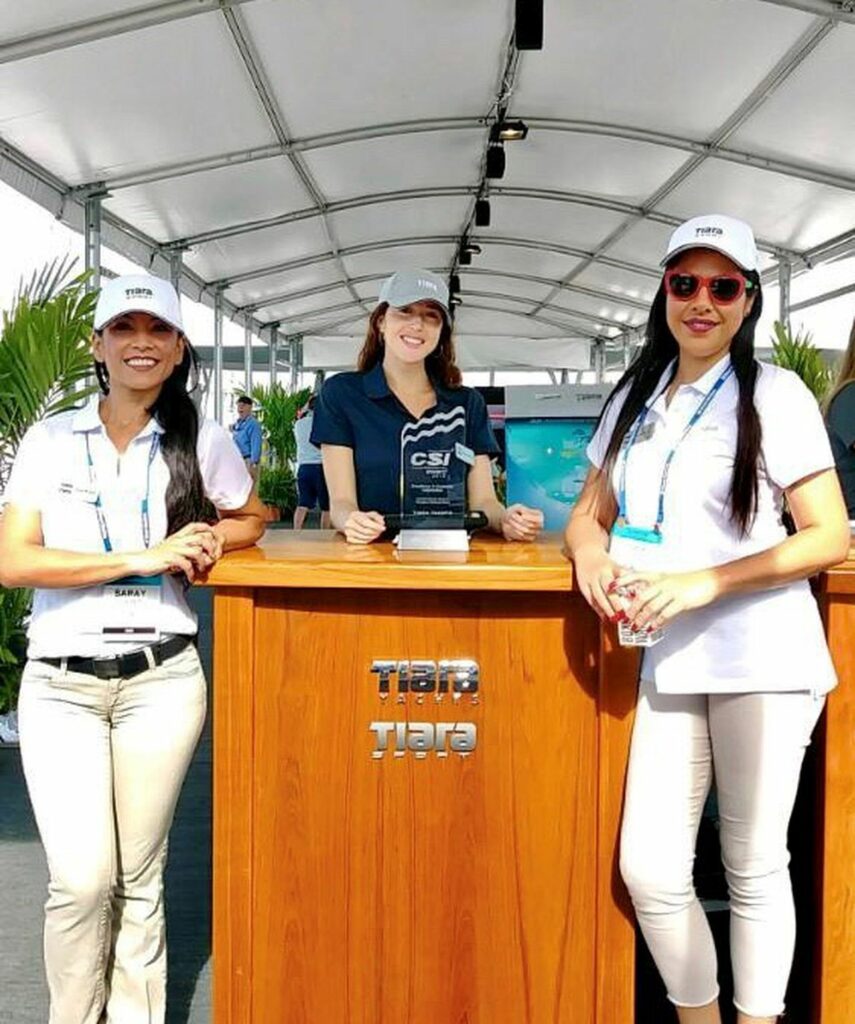 10. Recruit Social Media Influencers
Hiring a social media influencer functions as a signal boost for your event from a practical and cultural standpoint. This social media influencer will likely have a sizable reach and a dedicated following. This gives you the chance to promote your event in front of a tuned-in, motivated audience.
Pick your social media influencer wisely. The person you select is not just representing your event, they are a representative of your event. So, their demeanor, personality, and track record should be in line with your event and your brand.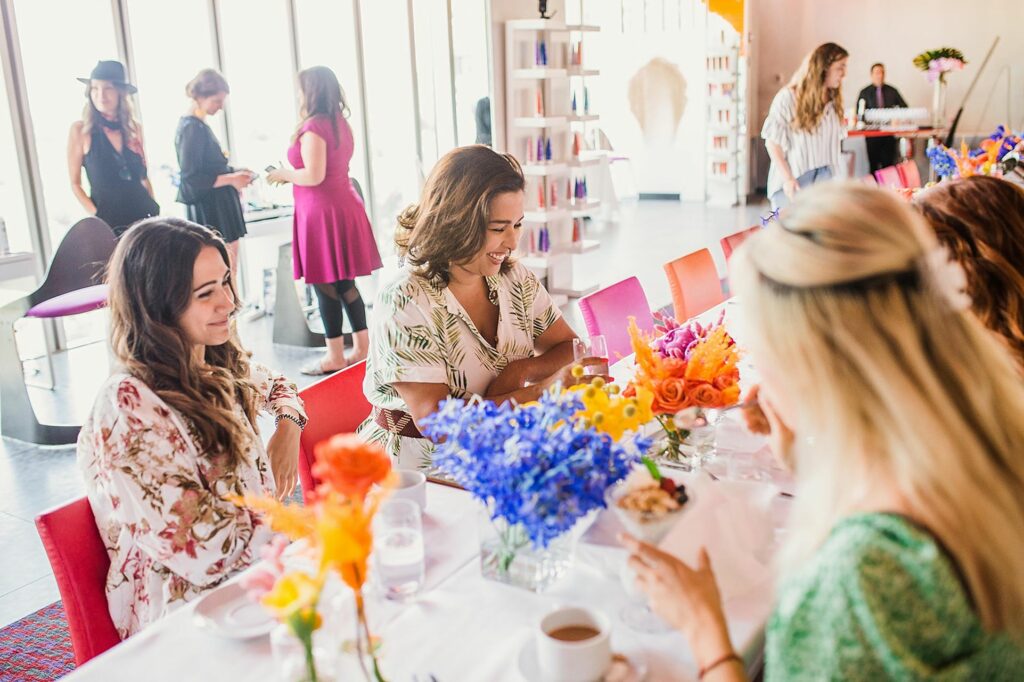 11. Reach Out Via Email
If you think email is old school, try telling that to Mailchimp who just sold their email marketing platform to Intuit for 12 billion dollars.
Marketing via email is still incredibly effective, especially if you're diligent about how you're promoting your event.
Choose your email segments wisely. If you're marketing a tech conference, partition your sales-persona email segment from your developer-persona segment.
Send the sales-persona segment highly relevant information about the quality of companies and contacts that will be at your event. Send the developer-persona segment a detailed rundown of what skills they'll learn at your conference, what industry-leading engineers are speaking there, and why they should come.
Your goal with email marketing is to capture your audience's attention with a well-crafted subject line and intro. Don't be overly broad and promote "The Future of Your Industry." That puts the onus on your reader to spend mental energy imagining what the future will be like. Instead, lead with a hook that's tangible and easy to grasp in your subject like "The 5 Best Front-Engineers Speaking at Our Conference."
Lights, camera, action! Learn how to leverage video before, during, and after your virtual event.
12. Re-target
It can take several interactions to make a sale. Moving from awareness, to interest, to intention, to a conversion to purchase can take several points of contact. So, don't be shy about retargeting with ads. If you see a user has clicked on a particular ad, but hasn't made a purchase, retarget them in your next ad campaign. If you see that someone visited your event website several times but hasn't got up the nerve to purchase a ticket, try to advertise to them directly via targeted banner ads.
Re-targeting at the right time can make all the difference when it comes to boosting your event attendance.
13. Network at Similar Events
There's a delicate art to networking at events. Marketing or networking at a direct competitor's event might not resonate well with your would-be attendees. But, marketing or networking at events that are parallel to yours works well.

For example, if your company builds database APIs for large financial institutions, it would make sense to market your event at a fintech conference. But, it wouldn't be as advisable to go to another database API provider's conference to attempt to poach their audience.
14. Invest in Professional Photography
Hiring a professional photographer for your event and having high-quality, well-curated photographs of the venue you worked so hard to outfit, the audience you worked so hard to cultivate, and the joy on everyone's faces is tremendously valuable.
You can share these photographs to promote your next event, or to inspire a sense of community online after your event. And, for better or worse, F.O.M.O is a great motivator. You can share these photos to inspire the audience who was on the fence and didn't purchase tickets to make sure they get tickets to your next event.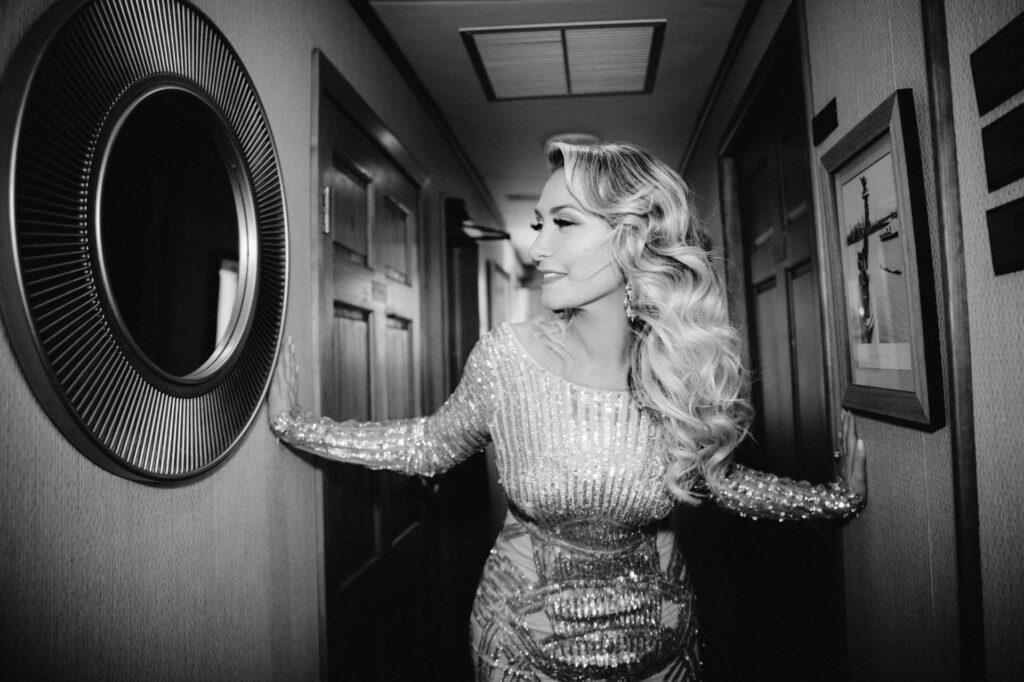 15. Offer Limited-time Discounts on Tickets
Time-sensitive deals make it easier for your prospective attendees to find a reason, and find a time to purchase tickets. Early-bird deals allow attendees to get a better deal by purchasing ahead of the pack. Money talks when it comes to ticket sales. Highlighting the savings the event attendee can take advantage of by buying tickets within a particular window to motivate them to purchase.
Strategic Promotion to Elevate Your Event
The best promotional campaigns aren't defined by what time of day an event planner posts a tweet, or what glossy design a senior designer whips up. Those tactics and assets are important, but the real strength of successful event promotion is speaking to your audience.
The content of your ads, your blog posts, your targeted emails, and your pitches to attendees should address their needs and inspire their interest. Remember to keep in mind the quality of the content you're putting out, not just the granular tactics for putting out that content. And, with a little luck and a whole lot of planning, you'll have a successful event.