There are two parts to any conference. There's the part you see on the event schedule — the talks, happy hours, live performances, and entertainment. Then, there's the part that continues well after the conference — the networking.
For attendees, the prospect of meeting their next colleague, co-founder, or creative partner adds tremendous value to your event. That type of value extends beyond the ticket price. It's an unseen gravitational pull that peaks the days before your event, driving attendance, and lingers in the attendees' social circles after the event.
Planning a networking event is a delicate art. You don't want to force social interactions or networking, but you don't want to leave things up to chance. While many people partake in networking groups as a part of their career, a networking event can be a special occasion to expand your network through intimate one on one conversations. The decisions you make when planning your networking event should all help add the right amount of social momentum to your event. If you're wondering how to successfully host a network event, read on to learn helpful tips and tricks to make your event one to remember.
Why Networking at a Conference is So Important
The world, or event floor, is your oyster at a conference. Whether you're trying to drum up new business, connect with other pros in your industry, or learn a new skill to bring back to your company, networking is the way you do that.
No business, and no person working within that business, is an island. The only way to grow your business is to interact with the community and clients in your industry. It's incredibly important, too.

Word of mouth still reigns supreme when it comes to getting referrals to new clients, or finding the perfect match for a job rec you'd like to fill.
Professional connections are bolstered by social connections. So, getting out there and meeting new folks while deepening your connection in your field is a win-win.
Looking to host an upcoming event? Find the venue you need. Filter by location, ambiance, capacity, and more.
Here are other critical benefits of networking:
Meet new, interesting people
Deepen your sense of community in your industry
Learn from other professionals in your field
Find new clients and strengthen relationships with existing clients
Connect with potential mentors
How to Promote a Networking Event in Effective Ways
The best way to promote your networking event is to have a schedule and stick to it. Too often, event organizers promote their event in fits and starts, tweeting something out months before the event only to follow up the week of the event.
You need to think of your promotional strategy like a campaign. Once it starts, it doesn't stop until the event. Maybe the first phase of your campaign focuses on awareness - both in person and online. You should tell your colleagues, coworkers, and community about your event. Phase two might mean spending money on targeted social media ads to reach outside your community and raise awareness. Phase three could focus on ticket sales and promoting the speakers or attendees at your event. However you choose to run your promotion, just make sure to have a plan.
8 Special Tips to Successfully Host a Networking Event
We're here to give you the recipe for a successful networking event. The rest is up to you. From helping you pick a topic to focus on, to defining your budget, to breaking the ice for your guests, we'll show you how to get your networking event on the right track.
1. Pick a Specific Niche to Target
When you're hosting a networking event, try to dive into a specific lane of an industry, or focus on a specific problem within an industry. The more refined and focused your networking event is, the easier it will be for event attendees to self select and say, "this sounds like something I'd be interested in."
You can't market to everyone all at once. From the entire attendee base, outline a smaller group you could appeal to. If you're hosting a corporate retreat, look at the different teams or departments that would benefit from gathering in more intimate groups. Or, for example, if you were hosting a networking event at a culinary conference, it wouldn't make sense to throw a networking event for everyone in the culinary industry. That would just be a happy hour for everyone at the conference.
It might make more sense to throw a networking event geared towards bartenders and sommeliers. Or, you could cater to restaurant owners and industry investors. In any case, you should pick your pool of attendee and deliver on their specific needs and interests.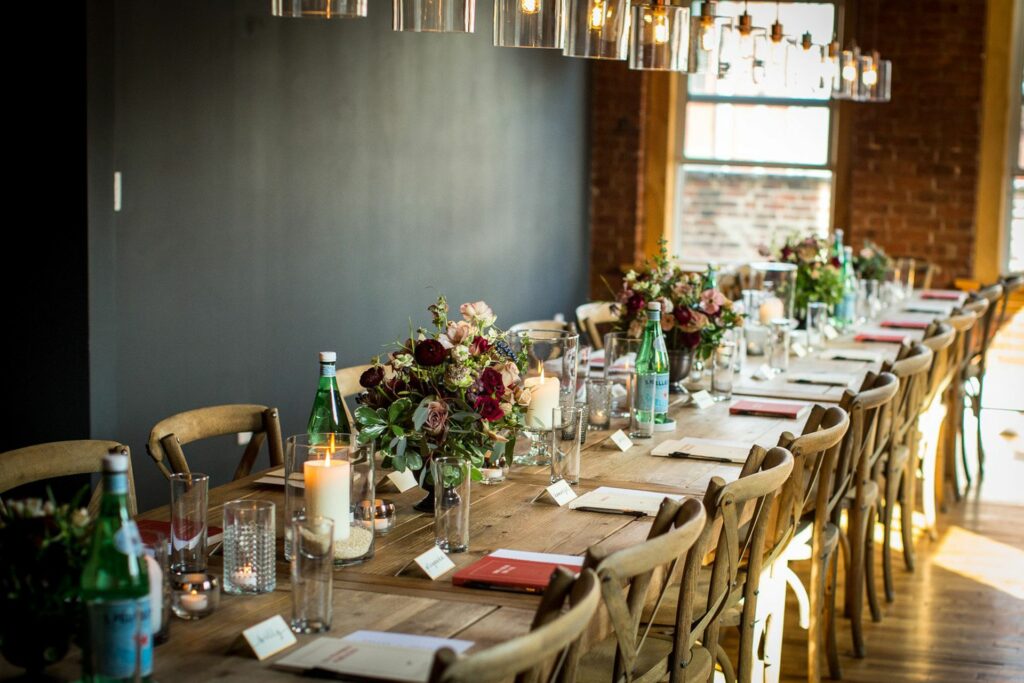 2. Design a Winning Event Format
You should match your venue to your guests expectations and interests. If you're throwing a networking event for award-winning interior designers, you should make sure that the venue you book is up to the attendees' well-refined, award-winning standards.
If you're hosting more of a casual get together, pick a venue that sets attendees at ease. A local bar or coffee shop might be better suited for a getting-to-know-you-style event than a hotel ballroom would be. One space feels more natural and welcoming to attendees, the other is more forced and overly formal.
You as the event organizer know your attendees and your agenda best. Make sure to match your venue to the type of event you and your attendees have in mind.
3. Define Your Budget
This likely comes as no surprise. But, your budget determines a large part of what you can and can't do at your networking event. Your event attendees won't see the spreadsheets and meeting notes where you decide to charge for this or not charge for that. That's a good thing.
Attendees only see the information you give them. So, once you offer something like an open bar or swag, you need to stick to that commitment. It's much easier to do that when you set your budget in advance and know where each and every dollar is going.
Attendees might not mind paying a small price for admission to your event if you set that expectation from the start. But, they will bristle if you market your event as free at first but later backtrack and add a price of admission. With a carefully planned budget, you can avoid this problem altogether.
4. Market Your Event
At this point, you've targeted your audience, you've defined your budget, and you've got your perfect venue selected. Now, it's time to let everyone know about it! Marketing your event is one of the most important aspects of hosting a networking event.
Instead of grabbing a bullhorn and hitting the streets to shout the name, date, and tagline of your event from the rooftops, you should take a more refined approach.
This networking event you're throwing is for a select group of people after all. So, start by marketing in spaces where those audiences hang out.
You might target a specific subreddit with paid advertisements, or research specific forums and Facebook groups where your audience gathers. Word of mouth from a trusted member of the community you're marketing to can do wonders for your event. It's far more valuable than any ad impression you'd get on social media.
Cold calling and cold emailing are always there if you need to use those methods. But, a more personable marketing effort yields better results.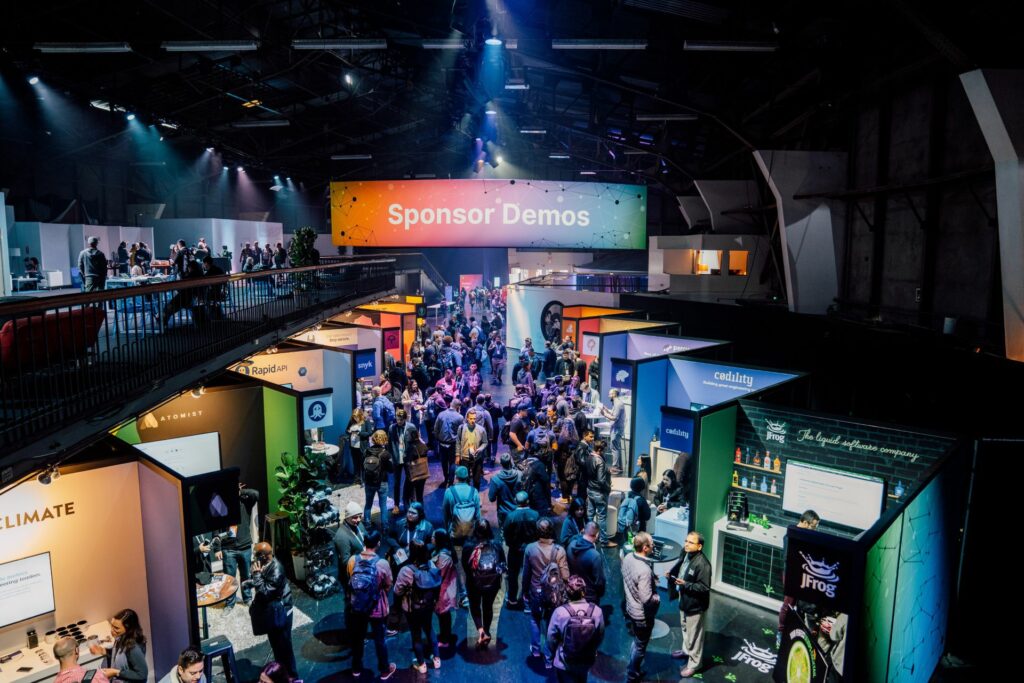 5. Share the Guest List
Think of your guest list as a trailer or preview for your event. It's there to give attendees a sense of what to expect, and what to get excited for.
Making your event guest list publicly available, or viewable to attendees who have RSVP'd for your event, is a great way to drive excitement and connections.
Now, guests can browse through that list, see someone they might be interested in meeting, and send them a message prior to the event. This is a sort of pre-event, digital icebreaker that helps attendees hit the ground running at the event itself.
Need networking event ideas that aren't stale? Browse Real Networking Events to spark inspiration!
6. Break the Ice for Your Guests
The last thing you want is attendees milling about by themselves, hesitant to make an introduction or meet a new person. What they're looking for is some sense of social momentum that could make it easier to meet a new professional in their industry. It's up to you as the event organizer to take on that responsibility and break the ice for your guests.
Team building activities can act as wonderful ice breakers, even for people who don't know each other very well. Even if your networking event is virtual, there are plenty of virtual team building activities that can ignite conversation and collaboration.
You can try different tactics to encourage conversation between guests like breaking into smaller groups, pairing off guests to accomplish a fun, bite-sized activity, or playing games. There's no single right answer here. You're just looking for a way to break the ice.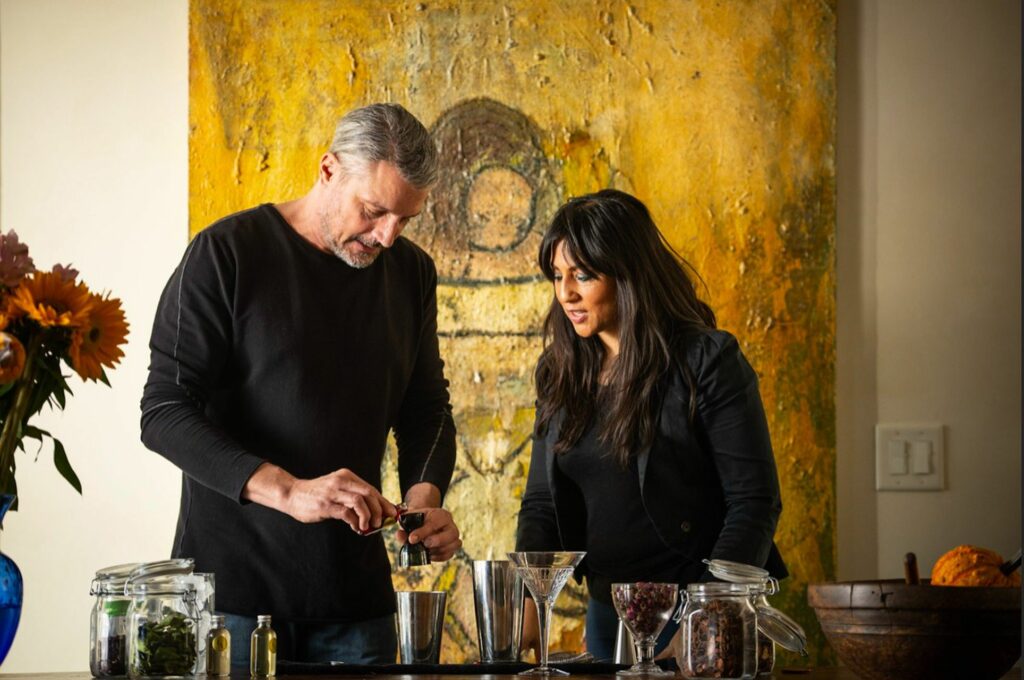 7. Engage with as Many Guests as Possible
After all the planning, the budgeting, and the double checking involved in throwing a networking event, making conversation should come easy to you.
A great way to get a sense for how your event is going, and how you could make your next event even better is to talk to as many guests as you can. This not only makes your guests feel welcome, it also helps you understand their goals, their priorities, and their take on your event.
As you talk to more and more guests, you'll be able to introduce one guest to another when you see common ground between the two. This offers attendees a more personable, curated event experience.
8. Follow Up with Attendees and Encourage Engagement
Give your event guests a way to stay connected even after your event has ended. Make sure to follow up with event attendees via email, or on your social media platform of choice. Creating digital spaces for event attendees to gather, connect, and stay in touch is a great way to build a sense of community around your events and make it easier to draw a packed house for your next event.
Bring People Together Through Networking Events
The key to hosting the best networking events is to not think of them as networking events. Imagine as if your goal is to bring the right people together to spark incredible conversations with one another.
What your guests remember more than the business someone works for or how high up that person is in a particular org chart, is the quality of conversation they had and the people they met.
Hosting a virtual conference? Check out our Virtual Event Guide to find pros that will take your event to new heights.