As we've had to adjust to a new way of living over the last two years, one carry-over from the pandemic that has staying power is virtual events. While we were forced to move in-person events online to adhere to social distancing guidelines, it ended up being beneficial for everyone involved—companies learned they could put together compelling events for a fraction of the cost and reach a wider audience, and participants could still reap the socialization and networking benefits from the convenience of their homes.
Since hosting a virtual event has many benefits beyond health and safety reasons, it's important that you set your event up for success with strategic planning. Below, we've outlined essential tips for how to host a virtual event and stand out in a sea of thousands of virtual events.
Why You Should Host a Virtual Event
Virtual events became a go-to during the pandemic, but they shouldn't be viewed as a last resort. There are some important reasons to consider hosting a virtual event, such as:
Virtual events are more accessible and scalable: By cutting out the need for travel, lodging, child care, and other accommodations, more people will be able to attend virtual events than they would be able to in person. Plus, some might prefer to attend events from the comfort and convenience of their homes. This also means you can scale your event to a wider audience and reach people from all over the world—no need to worry about a venue's capacity.
Virtual events cost less than in-person events: Opting for a virtual event over in-person means you'll save big bucks on expenses like venues, certain vendors, catering, travel and other on-sight equipment (audio and visual technology, banners and posters, etc.). You'll still need to invest in your virtual event to make it a success (this might include paying for talent and microphones, for example), but it will be exponentially cheaper than a large in-person event. If your company plans to do a mix of in-person and virtual events, that means you can focus more of your money and resources on the bigger in-person events by cutting costs on virtual events.
Ready to plan you first virtual event?
Head to our Virtual Events Planning Guide for everything you need to know to plan a killer virtual event!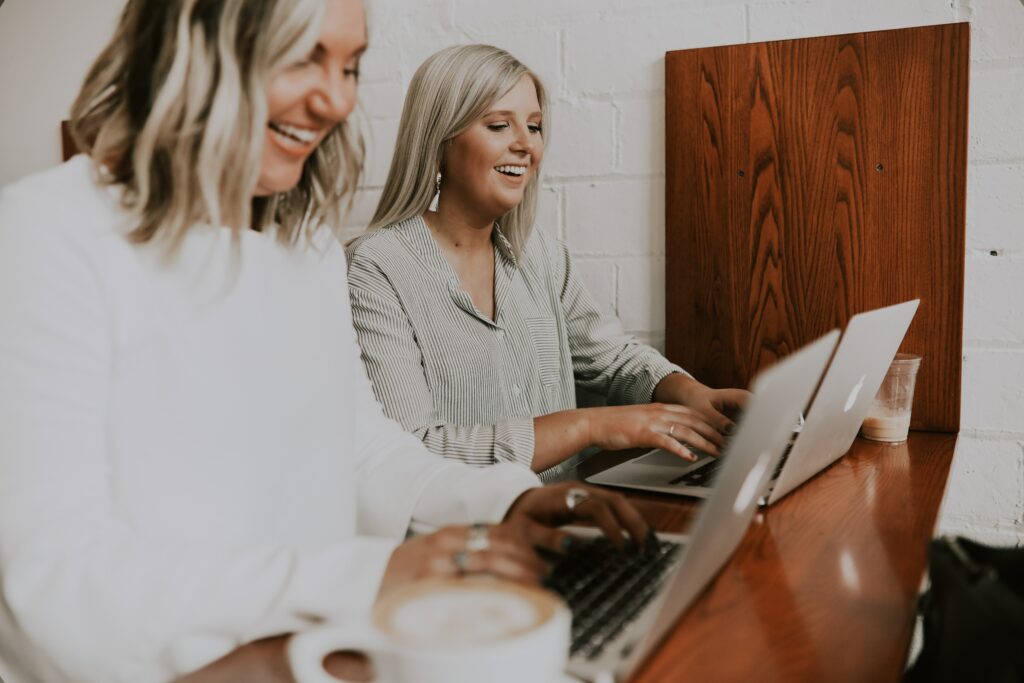 Virtual Event Elements that Are Mandatory
Even in our ever-increasingly digital age with virtual and hybrid events (what was life before Zoom?) Just because an event is held virtually doesn't mean you can skip on the necessities. The attendee experience is very important. All virtual events should have a reliable platform that has features to engage the audience and encourage them to participate.
You also need to considering investing in proper audio and visual equipment like microphones (you can find decent options from around $100 or more, depending on your needs), quality lighting (something as simple as a ring light works for smaller events), and cameras if a built-in computer camera isn't enough to fully capture your event. Another key to making sure an event is successful is to rehearse. Make sure all of your equipment is running smoothly and your speakers are prepared with rehearsals ahead of time.
What are the Main Platforms to Host Virtual Events
What platform you decide to go with to host your virtual event will depend on a lot of factors: what your budget is, how many people are attending, how interactive you want the participants to be, and what other features are key to your event, like chat boxes, polling, and breakout rooms.
Markletic lists Eventcube as its favorite platform because it provides ticketing and registration, live streaming, live chat, virtual networking, and more. They also list InEvent as an option and claim it's "the world's most customizable virtual event platform." InEvent is ideal for companies that produce many events throughout the year, from smaller conferences to massive summits, and you can manage all the marketing and monetizing the event with the software.
Tame is an excellent option if you want to focus on design and customization of the event. Markletic notes that with Tame, your event will "never look like it's hosted through a third party." For large events of up to 100,000 people, RingCentral Events is preferred by event planners for its ability to replicate the feeling of in-person events. In Hopin, you can network virtually, exchange business cards, join breakout sessions, and host speakers on a virtual stage. For smaller events (about a couple hundred people), more office-friendly platforms like Microsoft Teams and Zoom could be an option since they include features like chat boxes, breakout rooms, and polls.
The Different Types of Virtual Events
Just like in-person events, not all virtual events are the same. There are many different types of virtual events for specific needs and occasions.
Virtual conferences: Virtual conferences are like in-person conferences in that they offer a wide variety of experiences and sessions. This typically includes keynote speakers, breakout sessions, and other content such as on-demand video. There is also usually an opportunity to network and interact with other attendees.
Webinars: A webinar is usually focused on education and training, and a common internal or external event put on by corporate companies. They are typically about 45-80 minutes in length, and commonly use video conferencing with Q&A capabilities.
Virtual 'Q and A's' and Panels: A 'Q and A' (or Question and Answer) can be an event in and of itself or a part of a virtual event where a speaker or guests answers questions from he attendees. A virtual panel works similarly to an in-person panel where there is a moderator with special guests highlighting a certain topic or event. Often in a virtual format, attendees are able to ask the panelists questions through a chat or questionnaire function.
Hybrid events: Hybrid events mean that an invite is both in-person and virtual, You can have both internal and external hybrid events. Internal hybrid events are put on by companies and organizations for their own employees for education, training, engagement, team meetings, or other fun events for team bonding and experiences. This is ideal for companies that have employees that span all over the world and it's not feasible for everyone to be in the same location at once. External hybrid events are for folks outside of your company or organization, such as conferences or other industry events. This gives people the opportunity to tune in from wherever and not have to worry about travel or lodging costs, although it doesn't offer the same networking and engagement opportunities as in-person conferences do.
Streaming events: A streaming event means that a certain event or occasion is streamed online for viewers to be able to 'tune in' and see what is going on. This differs from a hybrid event because there usually is less emphasis on engaging the virtual attendees and simply provides a livestream of the happenings. Streaming events are often not pre-recorded and happen in real time.
How to Host a Virtual Event - Where to Start
Before you start planning for your virtual event, you should have a clear objective. To find your objective, ask yourself "who," "what," and "why" questions as outlined by Investisdigital like:
Who is this event for? The key to a successful event is knowing your audience. Investisdigital points out that you'll need to profile your audience including their age, titles, and interests. By thinking of your audience as real people instead of a number, you'll be able to provide an experience that really connects with them.
Why do you want to have an event? A clear "why" is important more than just to make money (although that is important). Are you looking to raise brand awareness, launch a new product, grow your audience and customer base? Knowing your "why" will help you drill down on the important necessities for a successful event.
What will you deliver with your event? You should have a clear objective of what your audience will get out of your event. Is it a webinar with key experts and speakers sharing invaluable information? Will the content engage your audience in a meaningful way? If you are stuck on your "what," it might be helpful to consult your sales and customer service teams to see what feedback they've gotten from customers that could shape your event.
12 Awesome Tips to Host Virtual Events
1. Determine the Content of Your Virtual Event
Once you've decided on budget and zeroed in on your objectives, it should be easier to narrow down the content you want to cover. You should have a specific niche or topic to go off of. Depending on the purpose of your event, you will have to decide what will be the best experience for your audience: keynote speeches, live Q&A with experts, a panel, breakout rooms, or other ways to deliver your content.
Creating an outline and determining an end goal will help you nail down how to deliver the best event for your audience—this is an opportunity for potential clients, buyers, and prospects, and you want to make sure your brand succeeds.
2. Use a Platform that Complements Your Event
Which platform you decide to use for your event depends on the size of your event, how much you want your audience to interact, if you need ticketing, social media interaction, and other factors specific to your event. If you need to sell tickets and track participants for live streaming, a live video platform like Looped, Airmeet, Eventcube might be your best bet.
For large events of up to 100,000 people where interactivity is key (think: replicating the feeling of large in-person events), Filo and RingCentral Events are good options. For smaller meetings and webinars where you can have more personal one-on-one interactions (think: breakout rooms, polling, live chat boxes), then Zoom or Microsoft Teams should work well. You can also engage with an AV and Production company who will likely be able to set up and/or manage your virtual event.
3. Set a Realistic Timeline
Yes, virtual events can be planned with a quicker turnaround time than in-person events, but you should still be realistic about how much planning you need to make your event a success. Keep in mind the time it will take to confirm speakers and coordinate schedules, plan topics, speeches, and content, and leave some extra room for unforeseen circumstances (i.e. if a speaker has to drop out last-minute). Plan months in advance to make sure all the moving parts are in place, and set a detailed timeline ahead of time to make sure you hit your deadlines.
4. Think Outside the Box
Remember at the beginning of the pandemic when everyone was having Zoom fatigue over the same old virtual happy hours and streamed fireside chats? Make sure your event stands out from the pack by focusing on what makes yours unique: maybe you have a really compelling keynote speaker or are offering a free giveaway or have an innovative experience that will keep people engaged from home.
Be strategic about how to sell your event in a way that separates yourself from competitors by knowing your audience and taking some creative leaps. James Kirkham, chief business officer at Defected Records, told Creative Bloq to "consider what it's unique about you, convey the essence of who you are, and find a way to get super-personal with those viewing."
5. Any Virtual Event Promotion is Good Event Promotion
There's no use in hosting an event if people don't know about it ahead of time. Make sure you put plenty of time and effort into promoting your event, and get creative with how you reach your audience. Some ideas include: email marketing, paid social media advertisements, social media hashtags or challenges, influencer marketing, creating an event website, blog posts, and having speakers promote the event themselves. Ideally, promoting your event will include a combination of several of these marketing tactics.
6. Develop a Clear Agenda Including Speaker and Timeframe
Make sure your viewers know what to expect by creating a schedule of the event with set topics and speakers by the minute or hour so they can tune into the content they are most excited about and plan their experience accordingly. Having a set itinerary shows foresight and organization, and builds trust with the audience.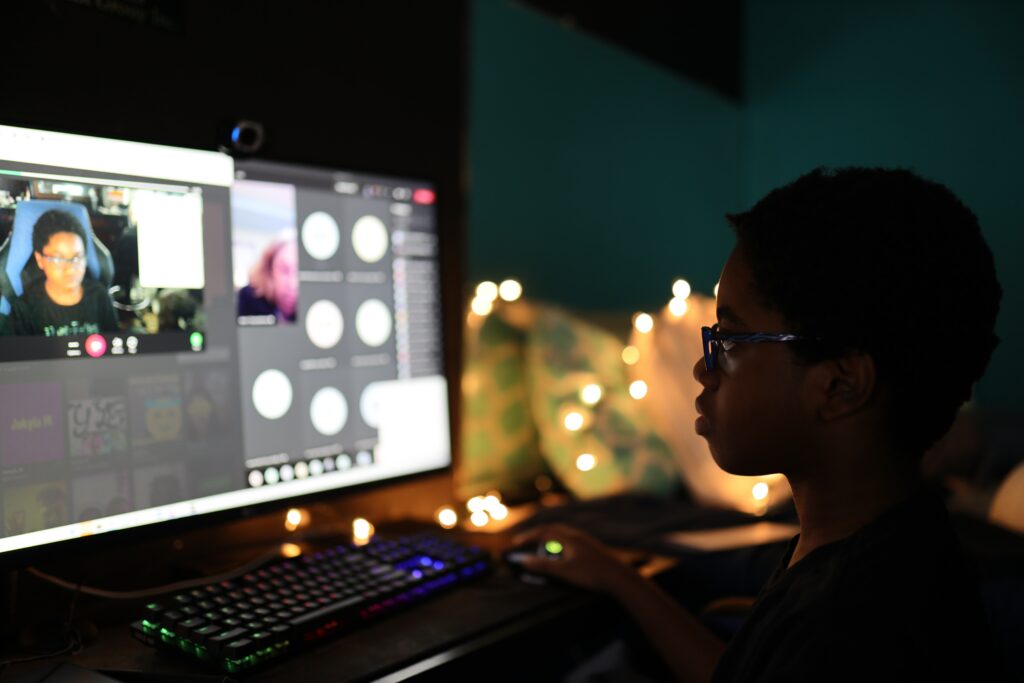 7. Format Your Event to Maximize Engagement
One major perk of enlisting any of the event platforms listed earlier is the opportunity to engage your audience throughout the event. It's harder to hold people's attention through a screen than it is in person, so build in opportunities in your event for engagement such as utilizing polling, live Q&As in the chat, breakout rooms, or asking the audience questions themselves in a reverse Q&A.
8. Perform a Dress Rehearsal to Avoid Technical Mishaps
As mentioned earlier, make sure your event is polished and prepared by hosting a dress rehearsal to test out microphones and equipment, lighting, practice speeches and content, and time out transitions. This will make your event run much more smoothly day-of and minimize technical issues.
9. Use Breaks to Refresh the Audience and Personalize Interaction
While you're planning out the actual content of your event, don't forget to include scheduled breaks. Breaks will keep the audience feeling refreshed and engaged, and provide a natural way to segue between speakers and topics. You can also get creative and use this time for informal networking among audience members or between the speaker and audience, or run promotional content to reinforce your brand or promote a sponsor.
10. Showcase Your Sponsor
Speaking of sponsors, don't leave them out of the event! It's incredibly important that your event sponsors feel valued and highlighted throughout the event. Think about putting an overlay or logo that shows who sponsored the event, or using the time in between speakers and content to showcase them. You can also build in time for a speaker to plug the sponsor directly or host some sort of interactive game or giveaway. Remember: showcasing your sponsor gets them leads, clients, revenue, etc. and makes them happy and much more likely to work with you in the future.
11. Post Content from Your Virtual Event to Create FOMO
Even when your event is over, the hard work isn't done. Make sure to create buzz about the event even after the fact by posting clips to social media, sending out a recap newsletter or posting a recap blog post, and sharing event highlights. Not only is this another way to thank your speakers and sponsors, but it will also garner a fear of missing out (FOMO) for those who weren't able to attend. This will make them much more likely to sign up for the next event and gather friends to join them.
12. Use Post Event Analytics to Make Your Next Event Better
It's important to assess your event afterwards to analyze what went well, what didn't, where you have areas to improve, and where to focus your money and energy next time. Some aspects to measure include post-event surveys, the percentage of people who RSVP'd and attended versus those who didn't, webinar engagement score, ROI of the event, event revenue, and leads for sponsors. This will help not only determine if your event was a success or not, but also take these learnings into your next endeavors.
Optimize Your Virtual Event Using Best Practices
If the last two years have taught us anything, it's that virtual events can be just as successful and appealing as in-person events. Virtual events can be an excellent way to engage your audience, attract sponsors, increase revenue, accelerate sales cycles, and grow your brand all for a fraction of the cost of in-person events. Plus, you can reach a wider audience and plan virtual events with a quicker turnaround.
People also appreciate the convenience, ease, and low cost and barrier to entry to virtual events—now, people can tune into a compelling keynote speaker halfway across the world from the comfort of their own home in sweatpants. Make sure you set your event up for success with a clear objective, proper planning, strategic marketing and communications, and a helpful post-event analysis. Adding virtual events to your marketing strategy will help you grow your business and allow you to spend time and resources on other in-person events.
Don't forget, accessibility is key! Make sure your virtual event is accessible and inclusive.
Read: 7 Ways to Make Your Next Virtual Event More Accessible