What is Event Marketing?
When you throw a stellar event, it practically markets itself. But, getting to that level of success takes equally stellar event marketing. For brands and businesses, event marketing is an incredibly powerful tool. Whether you're creating authentic connections with your customers in-person or in a digital context or rallying a network of companies around one conference, event marketing is your key to success. However, promoting and advertising your event is no small feat and there are hundreds — if not thousands of ways you can go about marketing your event.
The most effective event marketing doesn't just make attendees aware of your event, it inspires them to RSVP or buy a ticket. But, doing just that in a crowded social media landscape and with increasingly packed calendars can be tricky. In this blog post, we'll walk through 15 creative marketing ideas that are designed to help you stand out and reach your audience.
Just getting started on the event planning process?
Why is Event Marketing Important
You might understand what a company does by reading their website. But, for customers and fellow companies, you truly get to know a brand by attending one of their events. Hosting experiential marketing events have shown to establish trust and loyalty among consumers and businesses.
At events, audiences have the chance to meet employees of a brand or business they love, meet fellow community members with similar interests, or find a like-minded company they can partner with. Those positive experiences can help shape attendees' opinion of your organization in a much more direct way than any email or social media ad could. Event marketing ensures that you maximize the potential of those moments and use events to grow your community of attendees. Also, don't forget about marketing when planning a virtual event! It's important to also consider a marketing strategy for any virtual events you want to promote.
15 Event Marketing Ideas: How to Win at Event Marketing
Events take a ton of planning and prep work. You want to make sure you're putting your time and money behind the right ideas that will win over your audience — whether you're focused on field marketing, experiential marketing, or a combination of marketing tactics. To put your best foot forward and help your kickoff meetings run more smoothly, we've put together a series of ideas you can use to get started.
1. Offer Early-Bird Registration
Reward your events early adopters with savings. Right when you announce your event and open up tickets, be sure to offer early bird discounts. This gives attendees a sense of urgency to commit to your event and also gives them a great reason to do just that — the savings on ticket price.
2. Leverage the Power of Email Marketing
The inbox isn't going anywhere. An essential way to capture users' attention and make them aware of your event is to go directly to them — in their email inbox.

When you're promoting your event, you can leverage your existing list of customers who have opted into receiving emails from your organization. Stoking interest in your event is easier when you're pitching to a somewhat more familiar audience. But, in any case, make sure your emails are expertly tailored and full of both content and helpful information about your event.
Instead of keeping things high level, keep your emails focused by asking yourself the question "What would I want this prospective attendee to do next after reading this email?"
3. Use Retargeting Ads on Social Media
Prospective attendees aren't likely to buy a ticket to your event the first time they're made aware of it. While SEO is certainly important to any brand or business, you'll also want a way to continue to stay in front of your potential customers (and attendees). To buy into your brand and buy a ticket to your event, they'll need to see a steady drumbeat of content and confidence building materials.

After you purchase social media ads and hone in your target pool of attendees, you can retarget those attendees weeks later to give yourself another opportunity to win them over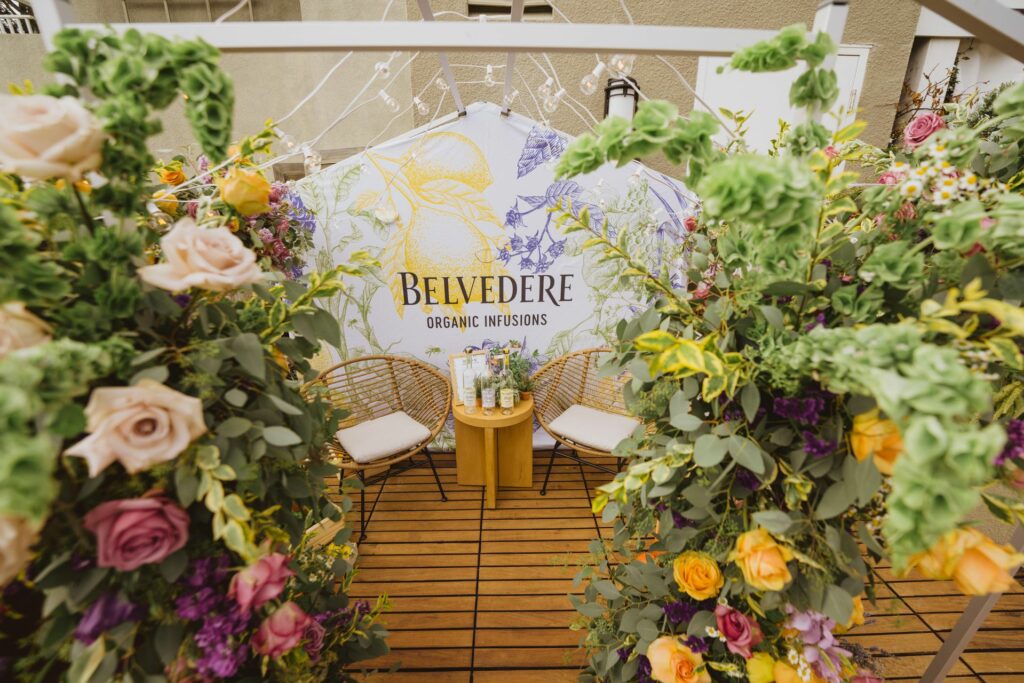 4. Engage in Influencer Marketing
Consider influencer marketing as standing on the shoulders of giants. Working with influencers, you're paying for access to their network of fans and followers who might be interested in your event. Instead of doing the hard work of drumming up that audience yourself, you can use that influencer's network of followers.
These joint-marketing efforts between a company and an influencer can help build confidence in your event, and stoke the news about your event. When you see a conference land a keynote speaker, or post an Instagram video of a celebrity endorsing their event, they're engaged in a type of effective, and essential, influencer marketing.
5. Create and Interesting Landing Page
Make your attendees' first impression of your event count. Invest in a creative, engaging landing page that reflects the personality and promise of your event. This is an opportunity for your design, marketing, content, and engineering teams to work together and create something wholly unique.
When an attendee clicks through on a social ad, or follows the link detailed in a podcast you've sponsored, make sure that the aesthetic experience you've promised is delivered on your landing page. You'll also want to make sure it's functional. So, be sure to include clear CTAs to purchase a ticket and use crystal clear UX so anyone can browse through your speaker list, or stay tuned to the latest event news.
6. Create an Event Community
A great event doesn't just create memorable experiences, it creates a community. When you bring attendees together for your event, give them an easy way to stay in contact and stay connected until your next (hopefully) in-person event.
Whether you're a tech-forward conference firing up a Discord server, or a more corporate organization sending out invites to an exclusive Facebook group, the sense of community is more important than the medium where it takes place.
Be intentional about fostering a sense of community at your event, and after your event.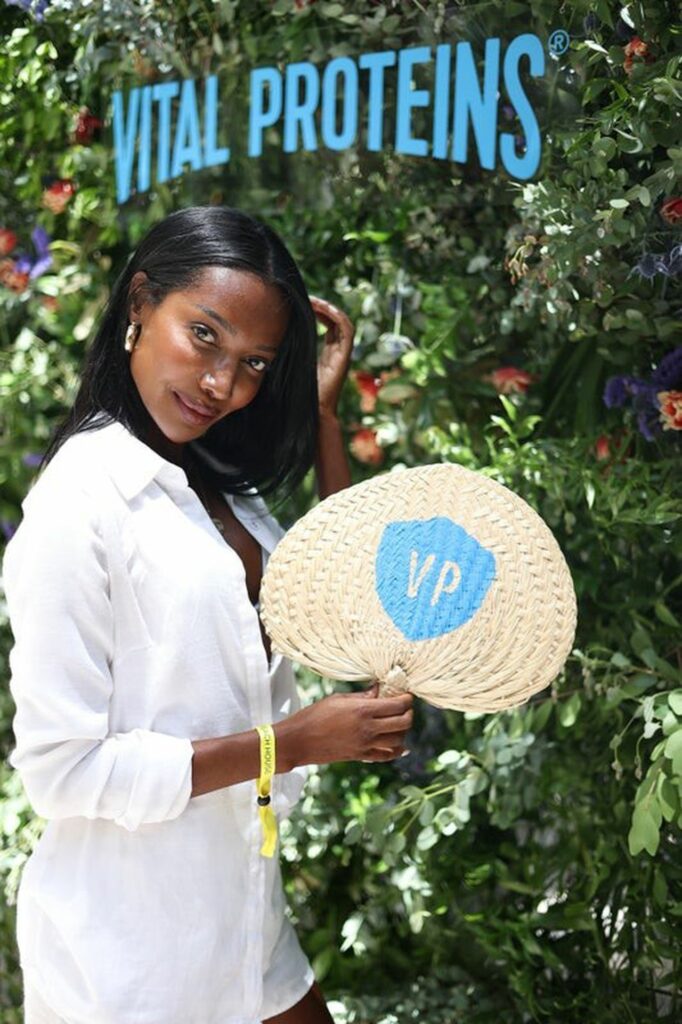 7. Run a Contest on Social Media
Not all event tickets are paid for. Some are earned through ingenuity. Giving your attendees a fun, interactive way to earn their tickets while saving their money and garnering your event exposure is a win-win all around.
Some events and companies issue challenges like, build the most innovative app with our API, or redesign our logo based on this particular theme, to inspire their audience to action. The audience in turn shares their submission using hashtags on social media that help you raise awareness for your event and reward the right person with free tickets to your event.
8. Highlight the Speakers and Partners in Your Promotion
When you're first promoting your event, it can be hard to essentially create news you can then share with your audience and use to market your event. Highlighting keynote speakers, and other noteworthy speakers is an incredible way to get the word out about your event.
By highlighting speakers and partners in your promotion, you give your audience a better sense of what, and who, to expect at your event. High-profile event speakers essentially function as marquee attractions that audience members can gravitate towards. If you're running a technical event, make a big deal out of the fact you booked a stellar CTO. If you're running a fashion-forward event, promote the art directions from the well-respected brands your audience loves. In any case, leverage the profile of the speakers you book.
Additionally, you can tap your speakers' and partners' network to help promote your event.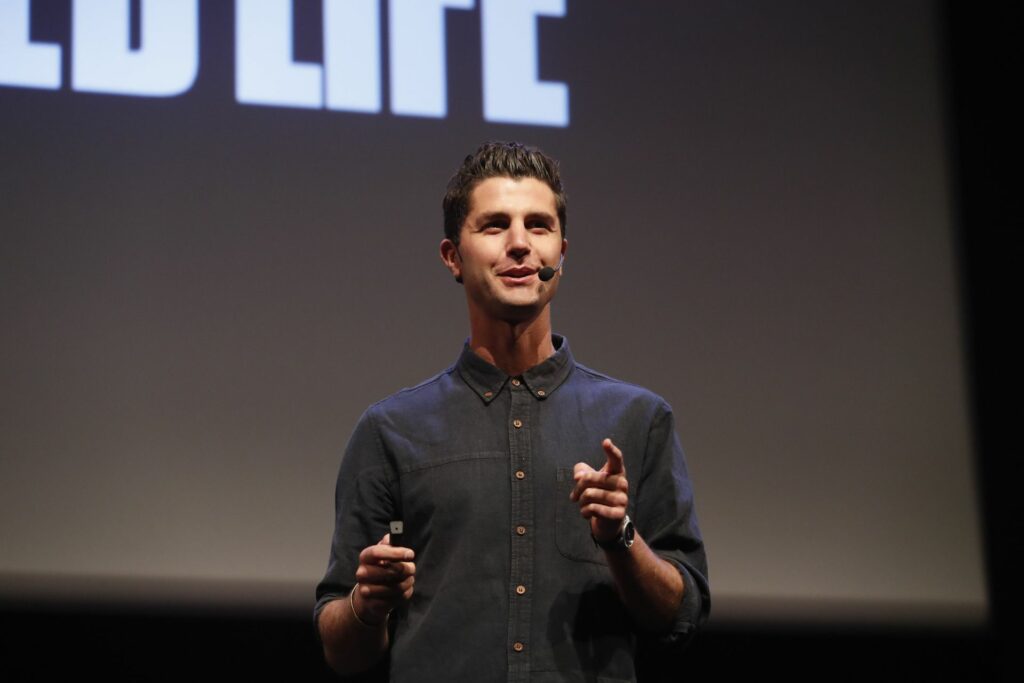 9. Turn Attendees Into Event Ambassadors
Every event has its superfans. If you notice that there's a pool of attendees that's always eager for more content or jumping at the chance to be a part of your event, you can reward that enthusiasm while deepening a sense of community.

Try inviting those eager attendees into an event ambassadorship program in which they can work more closely with your team and help to promote the event they love. Event ambassadors could simply be attendees who are stationed at certain areas of the event to engage with customers or people who not only attend your event but also promote it across their social media channels.
10. Use Content Marketing
Content marketing is more than writing and shipping blog posts and emails. It is a well-orchestrated machine designed to spark and support interest in your event.
To market your event correctly, you'll need to tailor content to the medium on which you're sharing it. Your LinkedIn followers are likely different from your Twitter followers. You need to be intentional when deciding what content you think will resonate with each community. You'll also need to make sure that your content is going out in coordinated waves for maximum impact.
For example, you don't want one particular community to be last to hear about an amazing keynote speaker you booked. You want to make sure each content marketing step is carried out seamlessly and synchronously across platforms.
11. Hunt For Lookalike Audiences
If you're not quite sure what your audience will look like, find a conference that might be similar to yours and look at what their audience is like. Doing a bit of tape study and research will help you pull together a more high-resolution picture of what particular personas will make up your event attendee pool.
The more you know about who your ideal audience is and what they're interested in, the more effective you can be in your marketing. Using a lookalike audience can help you vet those assumptions and gauge how well your content marketing is working.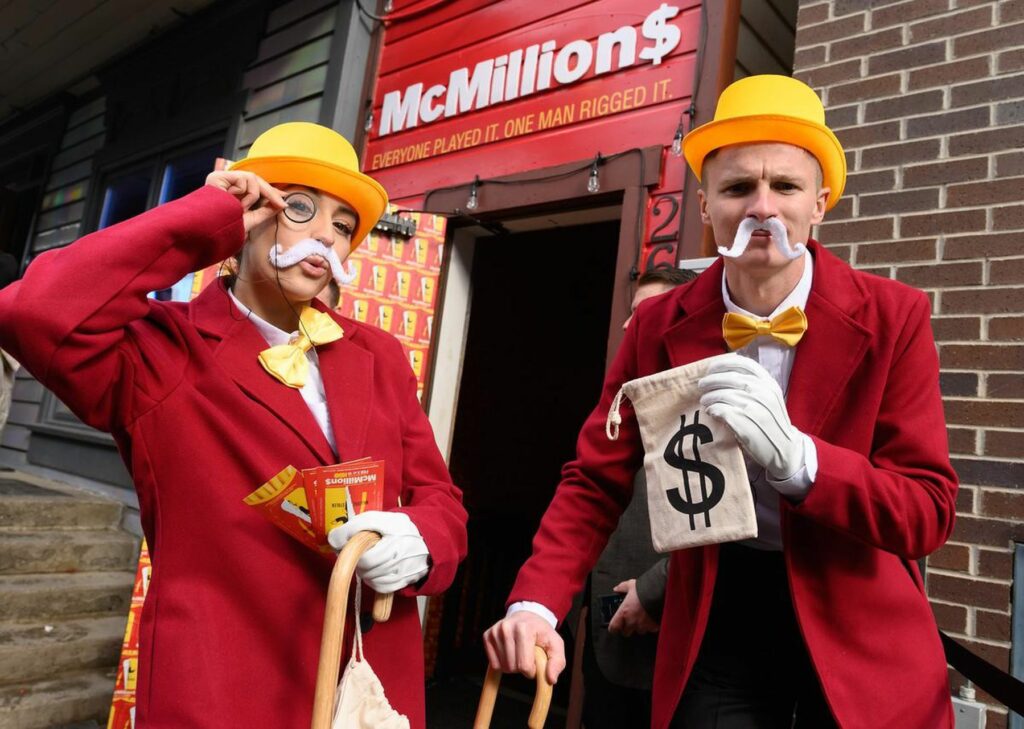 12. Get Featured in a Popular Event Discovery Site
It pays to be on the front page. In event marketing, you're looking for any and all angles you can find. So, paying or pitching to be on a prominent event aggregator or discovery site can pay dividends. You're buying exposure that you can then use to convert interested attendees looking for their next favorite event.
13. Spark FOMO (Fear Of Missing Out)
There's no more effective form of marketing than the phrase "you had to be there." Creating can't-miss experiences is an essential part of events. Whether you're hiring an incredible band for a wrap-up show, or incorporating stunning lighting and audio design into your keynote, it pays to stoke FOMO at your event.
Make sure to promote the FOMO, too. Capture snippets of your can't-miss programming in Instagram stories, Twitter and more so the attendees who were on the fence about buying a ticket now know that next time, they shouldn't wait.
Land new customers and clients.
14. Network at Similar Events
Great minds think alike, and great event marketers attend similar events to amplify their event's reach. Networking at conferences and festivals that align with your brand is a great way to find partners and event sponsors. Connecting with other brands that are similar to yours can also be helpful if you're looking for peer to peer networking and advice.
15. Try Press Releases
Make sure that newsworthy bit of content about your event actually makes it to the news. When you're coordinating your event content, work with press and journalists to establish a schedule of press releases and published articles about your latest bit of news. Whether you're using a press-wide embargo to time a flurry of stories and a press release to all hit at the same time, or you're issuing an exclusive to a particular outlet, press releases are a great way to get the word out.
Event Promotion Timeline: When to Do What?
Alright, we've talked about a ton of concrete steps you can take to market your event. But, what order should you check them off? Here's an easy way to remember how to order your efforts regardless of if you have a few months to promote your event or a few weeks.
Early Stage Awareness: Inform your attendees your event exists
Awareness: Tell your attendees the basic information they need to know about your event: where it is, when it is, and what the ticket price is.
Incentive: Pitch your event to your attendees and give them great reasons to come, whether that's a speaker, a session, or a new product you're launching.
Reinforcement: Remind your audience why they should attend your event.
What to Remember
The sooner you start planning your marketing efforts the better. This gives you more time to map out what goals you're going for at various stages of your marketing journey from raising awareness all the way to driving up ticket sales.

After your event, look at your playbook and see what worked well and what didn't. Those insights can make it even easier to market your next event and rally your community around it.
Starting the event planning process and ready to find the perfect venue for your event?