Event planners spend a lot of time, energy, resources, and money planning and producing an event. So of course you'll want to get the word out and attract as many attendees as possible. In order to do that, you'll need to map out an effective marketing strategy and promotional plan for your event. While the exact tactics will depend on the budget and size of the event, there are many promotion ideas for events that won't break the bank. Keep reading to learn more on how to successfully market your event.
Why Hold Promotional Events?
On the flip side, event marketing, also known as experiential marketing, is the use of events and activations—whether virtual or in-person—to generate buzz around a particular brand, product, or service in order to reach potential and existing customers. You wouldn't promote these types of events with the same kinds of techniques as you would a gala, for example.
What Are Examples of Promotional Events?
User conferences - A user conference, which is a fairly common business strategy in the tech industry, allows a company's marketing team to form relationships with potential customers and the product team to get customer feedback. It can offer educational sessions to engage customers while building thought leadership.
Networking events - Networking events offer opportunities to form new connections while bringing people together. They can include more formal events such as industry-specific speaking engagements or casual get-togethers like happy hour.
Product launches - Product launches can build momentum and generate buzz around a new product. Typically, these types of events host members of the media, influencers, and industry insiders.
Event roadshows - This is a series of events held in multiple cities in an effort to reach a target audience in different locations. Usually, a roadshow includes speakers, panel discussions, product demos, and networking opportunities.
Experiential activations or pop-ups - These one-off or ongoing installations and events, sometimes held at temporary event spaces, allow folks to interact with or observe a visual representation of a brand. These types of events are usually designed to generate highly shareable social media content.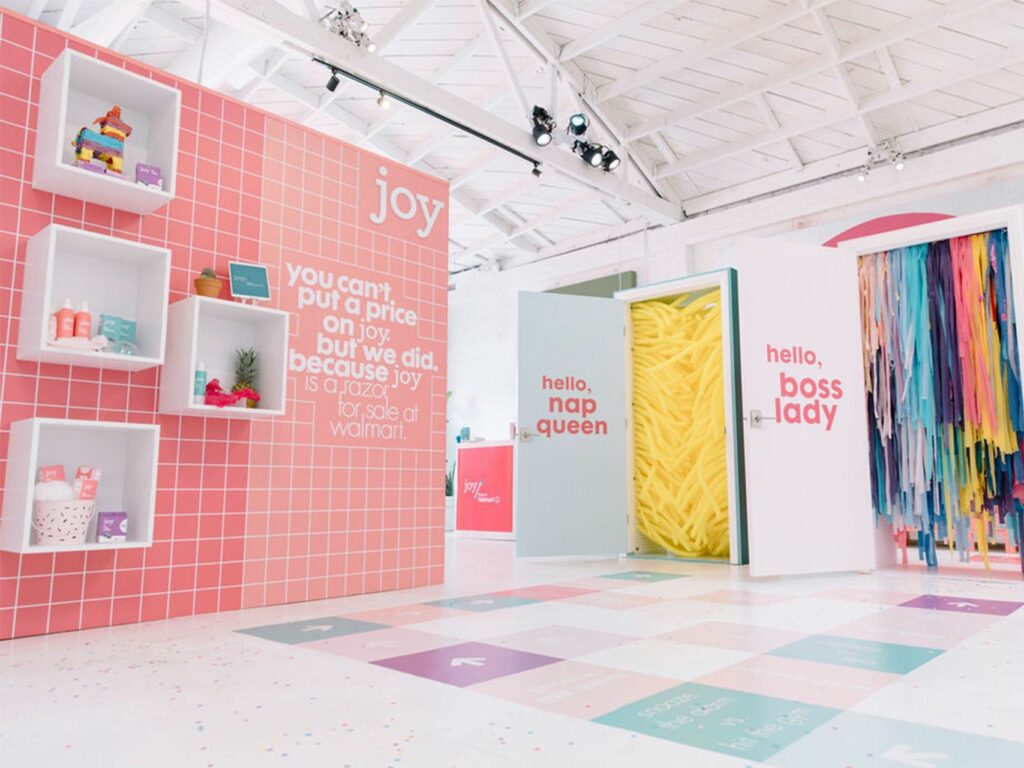 How Do You Attract Attendees to a Promotional Event?
In order to attract both past and new attendees to your promotional event, you'll want to create interest and awareness.
Use social media wisely. Get people excited (and hopefully talking) about your event by posting on social media platforms including Facebook, LinkedIn, Instagram, Twitter, and TikTok. Be sure to focus on the platforms where your potential attendees are active. You need to meet them where they are.
Make the event accessible to all. Ensure that the event is easily accessible by offering a virtual component for those who aren't able to attend in person. Provide access to livestreams in order to keep them connected. This will help you cast a wider net when trying to attract attendees.
Give away tickets. Consider offering complimentary access to certain attendees in an effort to increase the number of attendees at future events. Think of it as a type of try-before-you-buy approach to events.
Design for mobile. Optimize your event website for mobile devices. Also, use QR codes in your marketing materials, making it easy for potential attendees to scan them in order to find out more information. Fully immerse your event with proper technology to offer contactless registration and activations.
Keep it personal. Avoid sending generic emails to potential attendees and try to personalize any correspondence to help it stand out in their inbox.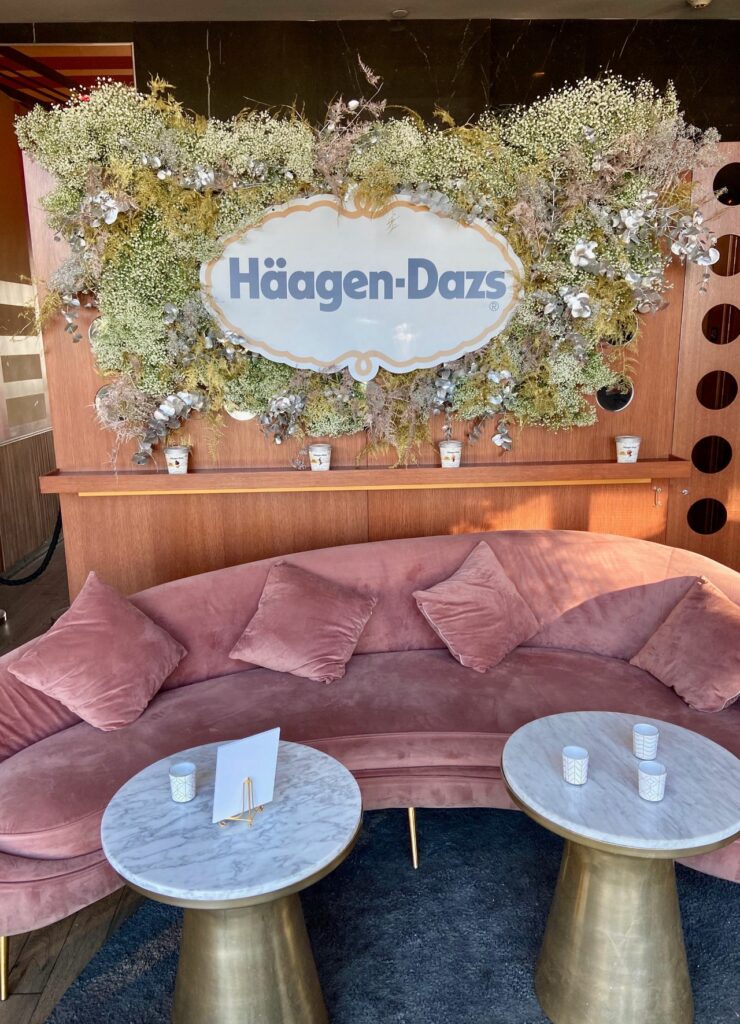 How Can You Make an Event More Effective and Engaging?
Even though every event is different, there are some overarching rules of thumb to follow to help make your event more effective and engaging. First, establish clear objectives. Why are you planning this event? Outline your event strategy, taking into consideration the target audience and expected results or ROI. Once you've set the event goals, study your audience and organize the event based on their interests. Look at pertinent data for clues as to what worked (or didn't) in the past, then plan your event with that information in mind.
Whether you're planning a virtual or in-person event, plan for sessions and presentations to be short and compelling, and keep the programming varied by adding in fun activities and entertainment to break up longer sessions. Organize small-group check-ins throughout the event so attendees can network and socialize. Also, enlist a host to help the event run smoothly and to help facilitate interaction among attendees.
Ready to take your event planning to the next level? Find the right vendor for your event - from the experiential design to the catering.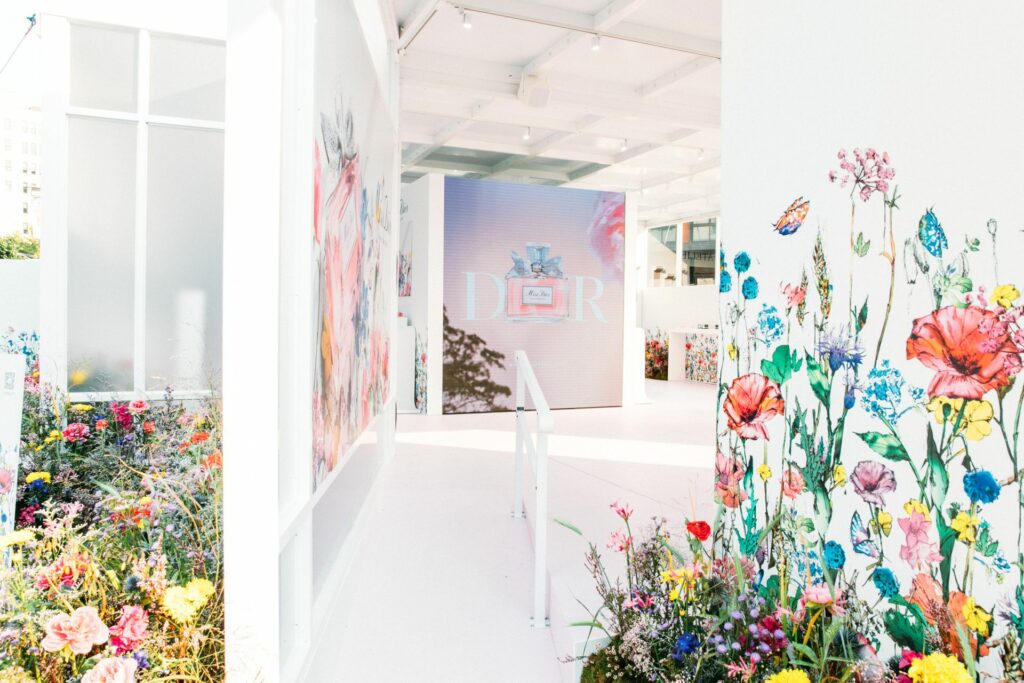 8 Top Promotion Ideas For Your Next Event
Once you have the basic details figured out for your marketing event, it's time to develop strategy for attracting customers, clients, or consumers to your event.
1. Share Your Event with The Social Community
Find out what amenities the venue offers, such as bathrooms, security, Wi-Fi, etc. Don't assume that
As we mentioned above, one of the key ways to spread the word about your event and attract attendees is through social media. There are several ways to do this. In the lead-up to the event, consider posting behind-the-scenes content as you prepare for the event to help build excitement and possibly generate ticket sales.
In addition to BTS content, post about the event's agenda, speakers, and any other enticing elements, and coordinate with the presenters, speakers, sponsors, and brand partners, asking them to post on their accounts as well. Also, consider enlisting influencers within the industry to help you promote the event. Plus, be sure to include an event hashtag on your posts. This will help you to track any mentions and establish chatter among attendees and followers.
​​Run a social media contest to spread the word out about your event. For example, ask followers to enter by liking your posts or by posting a comment and tag friends. The winner scores free tickets to the event.
Depending on the event, you may want to use LinkedIn for promotional purposes. Write an informative article that your target audience will be compelled to share, post a video highlighting the event and what's to come, and/or join different groups where you can promote the event.
2. Use Email Marketing to Promote the Events
Reach out to your current audience and former attendees through their inbox. Email marketing allows you to promote an event to already interested parties, as well as to different segmented audiences. Consider offering a discount on entry to email subscribers as a way to incentivize current followers of the brand. Start sending emails to previous attendees three to four months before the event. Think about setting up an automated email flow that sends out reminders a week, a day, and several hours before the event.
3. Create an Engaging Video that Makes an Impact
"Teaser videos can be a great way to promote local or virtual events or to boost attendance for corporate events," Sandra Chung, senior content marketing and partnerships manager at PlayPlay, told The Vendry earlier this year. Like all promotional efforts, the goal of the event teaser video is to bring attention to the event and entice your target audience to attend by highlighting relevant information and creating some buzz.
You also need to grab the viewer's attention right away. So begin with video footage or photos from a previous event—whether in-person or virtual. Remember, each social media platform has different video dimensions and specs, so make sure your videos fit those requirements before sharing.
4. Offer Early Bird Registration
As they say, the early bird gets the worm, or, in this case, the event ticket. Early registration with a discounted rate will incentivize the audience to sign up for the event. It will also provide some insight into how you should continue to promote the event. With early bird registration, you can gauge your audience's interest and in turn the effectiveness of your marketing strategy. You need to set a clear deadline or only offer a limited number of tickets in order to create a sense of urgency among potential attendees.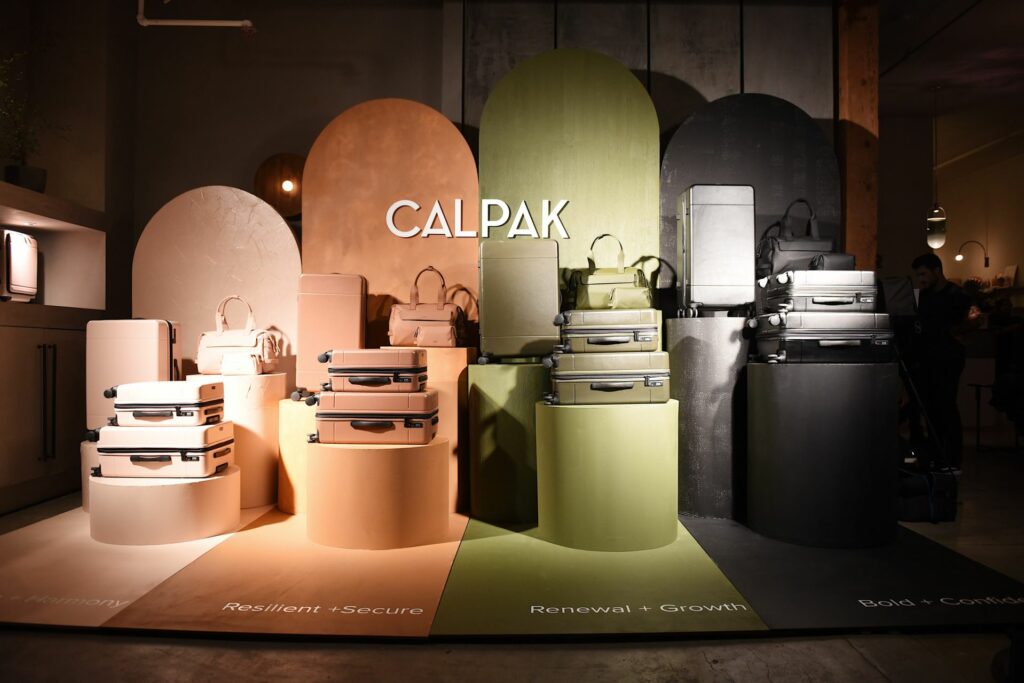 5. Making an Impression Through Content Marketing
Each venue has its own set of restrictions, in regards to alcohol, smoking, music, and more, so you'll want to ask about these before booking. If you plan to offer alcoholic beverages at your event, ask about the venue's bar service. Does it have a licensed and insured bartender available? Also, find out who's responsible for providing the glassware, mixers, and alcoholic beverages. Similar to posting within social media communities, consider promoting the event through your content marketing efforts, such as blog posts, YouTube videos, podcasts, and of course social media. Simply including a mention or call-to-action for the event within the content can help raise awareness.
6. Boost Web Presence Through Targeted Landing Pages
Create an event landing page that's designed to attract and hone in on potential attendees. You may also want to design multiple landing pages, each targeted to a specific segment of your audience. For example, organizers of a tech conference may want to build separate pages geared towards users and developers. This can also help gain visibility to your event from an SEO perspective.
Nowadays, a landing page is the primary means for you to communicate information about your event, including details like the date, time, location, topic, goals, and more, as well as a call-to-action to purchase tickets. Also, consider posting the agenda, so folks know what to expect, along with information about the speakers and/or sponsors. In addition to featuring highlights from previous events, think about including comments and reviews from past attendees to increase credibility. And an F.A.Q. page addressing any commonly asked questions is always helpful too.
7. Retarget Your Attendees Through Ads
If budget allows, think about strategically using ad retargeting to promote your event. First, identify your audience. Perhaps you'll want to target those event site visitors who closed out during the checkout process before registering or maybe you'll want to seek out potential attendees from a particular geographical area. Consider switching up the ad creative to attract fresh eyeballs. This will help you maximize your ad retargeting results.
Also, we all know how enticing those Instagram ads can be, so take advantage of that and make sure social media channels are part of your ad buy. The continuous exposure might reel in potential attendees as the event date draws near.
8. Find a Venue Earlier and Place a Sign of Your Events Outside
Just like a billboard, good, old-fashioned advertising at the event venue, particularly if the location is a popular spot, can help increase local awareness. This is especially useful if you're trying to draw a crowd from the surrounding area.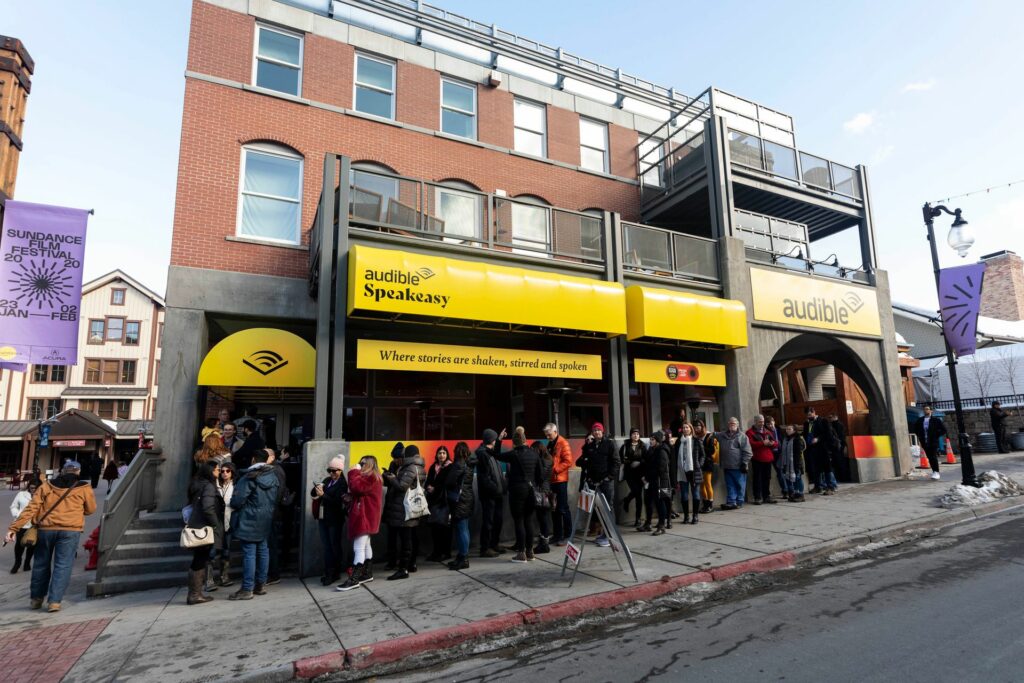 How to Find a Suitable Venue for Your Next Event
The type of promotional event you are planning will most likely dictate the type of venue you'll need. For example, a large-scale user conference will probably need to be held in a convention center, while a more intimate product launch can be hosted in a restaurant or hotel suite. When searching for the perfect venue in a specific city or market, seek out resources such as The Vendry to help streamline the planning process.
Of course, if you're planning to host a virtual event via Zoom or another preferred video conferencing platform, you can also discover experienced vendors and suppliers to help you produce an engaging digital experience through the directory.
Marketing promotional events can be just as important as planning the event itself. After all, attendees are the core of any event, and being able to attract the right audience can make or break an event. By using the promotion ideas for events discussed above, including email marketing, ad retargeting, landing pages, social media promotion, and more, you'll be able to successfully and effectively market your event and get the word out.
Ready to find the perfect venue for your event?