As we've seen with popular platforms like Reels and TikTok, video content is king right now. So it makes good sense to utilize videos to promote, program, and play back your virtual events. From registration-driving teasers to transitional clips to event recaps, there are many ways to incorporate video content into your virtual event planning.
We asked the pros at PlayPlay, a customizable video creation tool, for tips on producing engaging video for virtual events and the best ways to use video in your virtual event strategy including as a marketing tool.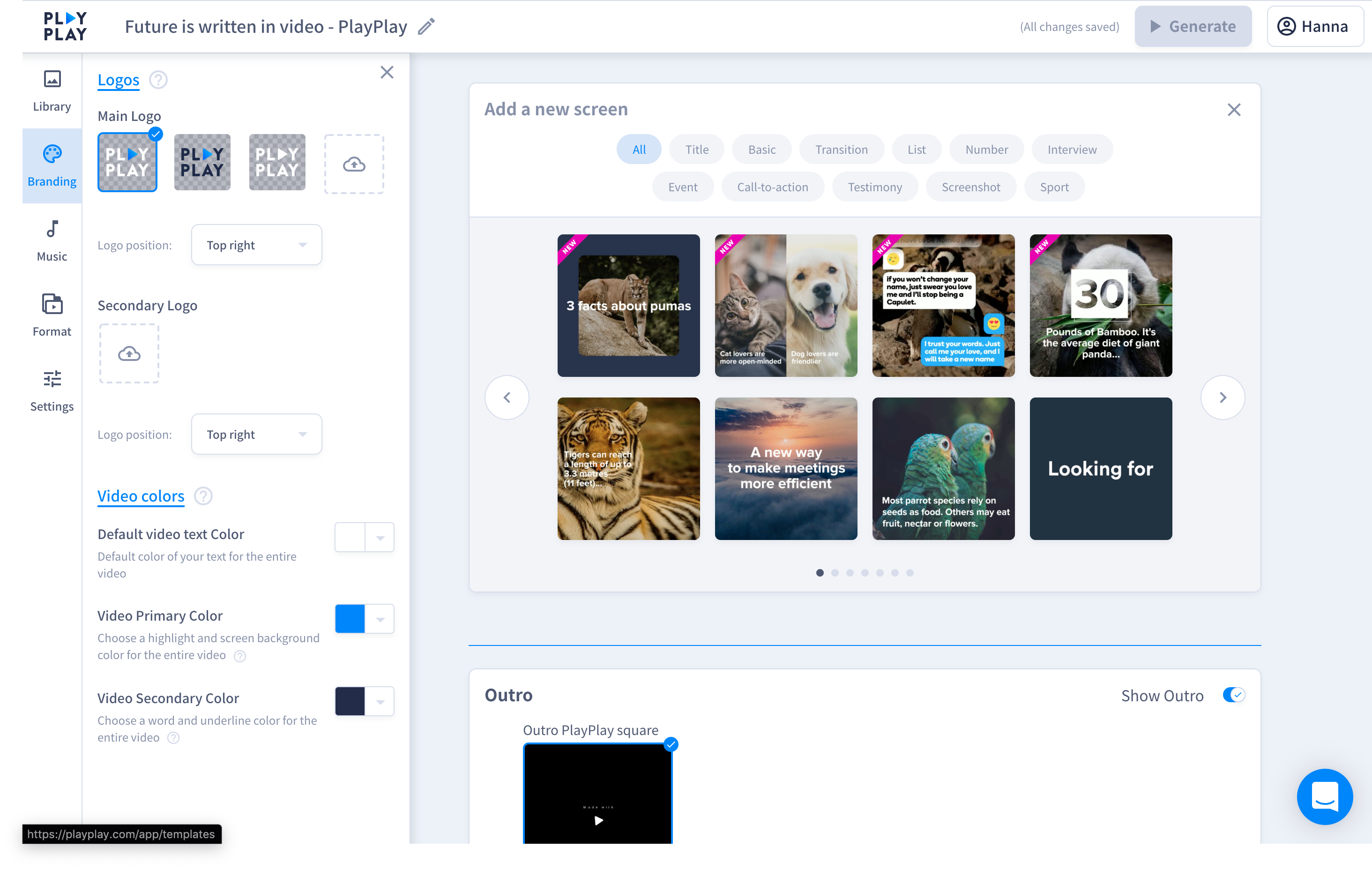 Create an event teaser video.
"Teaser videos can be a great way to promote local or virtual events or to boost attendance for corporate events," says Sandra Chung, senior content marketing and partnerships manager at PlayPlay. Like all of your marketing efforts, the goal of the event teaser video is to bring attention to the event and entice your target audience to attend by highlighting relevant information and creating some buzz.
Promotional videos like these should address some key questions including the five Ws: who, what, when, where, and how, Chung explains, as well as information like event statistics and attendee testimonials (if possible), program details, highlights such as speaker and performer lineups (remember, this is the time to name drop), and perhaps the most important part of all, a call-to-action to a registration page.
Record panels and interviews.
In order to minimize technical snafus, instead of live streaming sessions, some virtual event planners choose to record panel discussions, interviews, and presentations, which can then be edited or packaged beforehand and aired during the main event. This allows you to accommodate speakers who may be in different time zones or have scheduling conflicts. Although recorded video doesn't offer the same type of experience as a live session, it does cut down on the risks and allows you to add in extra bells and whistles such as introductory graphics.
Design videos for social media.
A major component of event marketing is posting shareable clips to social media channels to help spread the word. Keep in mind, though, each social network has different video dimensions and specs, so make sure your videos fit those requirements before posting. And be sure to share the video files with speakers and V.I.P.s, so they can promote the event on their accounts as well.
Chung also says that a good rule of thumb is to keep videos under a minute, if you're planning to publish to social media. Also, consider producing shorter mini-teasers that provide sneak peeks of the main event teaser, mimicking the promotional strategy for a TV show or movie. Give potential attendees a little taste of what's to come, generating anticipation over a period of time.
And remember to choose a scroll-stopping thumbnail for your video post that will make users want to click. It could include a brand logo, event title, and the date.
Grab attendee attention from the start.
As we've all learned by now, event planners and organizers need to be able to grab and hold their attendees' attention among an ever-growing mountain of content. Not to mention having to contend with household distractions like laundry and kids. So your videos should be compelling and eye catching.
Facebook, with help from Nielsen, discovered that 47% of the total campaign value of a Facebook video ad is created in under three seconds, and up to 74% by those who watch for fewer than 10 seconds. That means folks don't have to watch a whole video to be affected by it, which could equate to more brand awareness and higher registration rates. While there is an increase in value the longer an ad is watched, starting off strong is the key to grabbing those eyeballs.
To do this, begin with video footage or photos from last year's event, even if it was an in-person event and not virtual. The PlayPlay team also suggests using close-up shots of folks smiling as opposed to generic crowd images since portraits tend to elicit an emotional response, which can translate into a greater investment (a.k.a. ticket buying or sign-up) from the prospective attendee. Or you can ask viewers a question to capture their attention immediately.
This strategy applies to all of your event video content, not just promotional teasers, including event recaps and sponsored interstitial videos during the event. After all, you'll want to fight Zoom fatigue and keep your attendees engaged throughout the virtual event.
Make a compelling post-event recap.
An event recap video needs to capture the energy of the event, so that attendees are able to relive the experience. But it also needs to be interesting enough to a broader audience such as prospective attendees and vendors—think of the recap as marketing for the next event. Keep the video short, consider featuring interviews with attendees or speakers, and include a call-to-action such as social media handles, the date for the next event, or a hashtag.
With the dramatic increase in virtual events, video has become more important than ever, but thankfully producing professional-quality videos has gotten easier. So for your next virtual event consider how you can creatively incorporate more must-see video content.
---
Check out our Virtual Event Guide to find pros that can can help you leverage the power of professional video at your next virtual event.
---