Held in February each year, Black History Month is the time to honor and celebrate the achievements of Black people in history. It is also the time to crucially look at the strides toward inclusiveness and equality that have yet to come. Celebrating Black History Month at your workplace is more than sending out an email or hanging a banner in the breakroom. It's the opportunity for your organization to demonstrate to employees what matters to your company, as well as a chance to renew your commitment to diversity, equity, and education.
The Origins of Black History Month
In 1926, Harvard-trained historian Carter G. Woodson and minister Jesse E. Moorland founded the Association for the Study of Negro Life and History. The group researched and promoted achievements by Americans of African descent, then chose the second week of February (the shared birth week of Abraham Lincoln and Frederick Douglass) to honor National Negro History week. Communities and schools around America were inspired by the concept at the time, and sought to educate locals on Black history with lectures and performances.
As the decades went on, leaders in major cities began yearly proclamations of "Negro History Week" in February. But thanks to growing awareness and the civil rights movement, the week turned into Black History Month on college campuses. In conjunction with the nation's bicentennial, President Gerald Ford officially recognized Black History Month in 1976.
Black
History Month Ideas for Your Company
Black History Month is a hopeful time of learning and dialogue with your team at work. It's important for companies to foster equitable environments. Not only does it help keep employees aware of societal injustices, it keeps your business relevant. Progressive thought welcomes a national (or sometimes) global audience, which paves the way for forward vision.
To keep your team connected and educated internally – whether in-person or remote – below are few ideas of ways to spark conversation and awareness during Black History Month.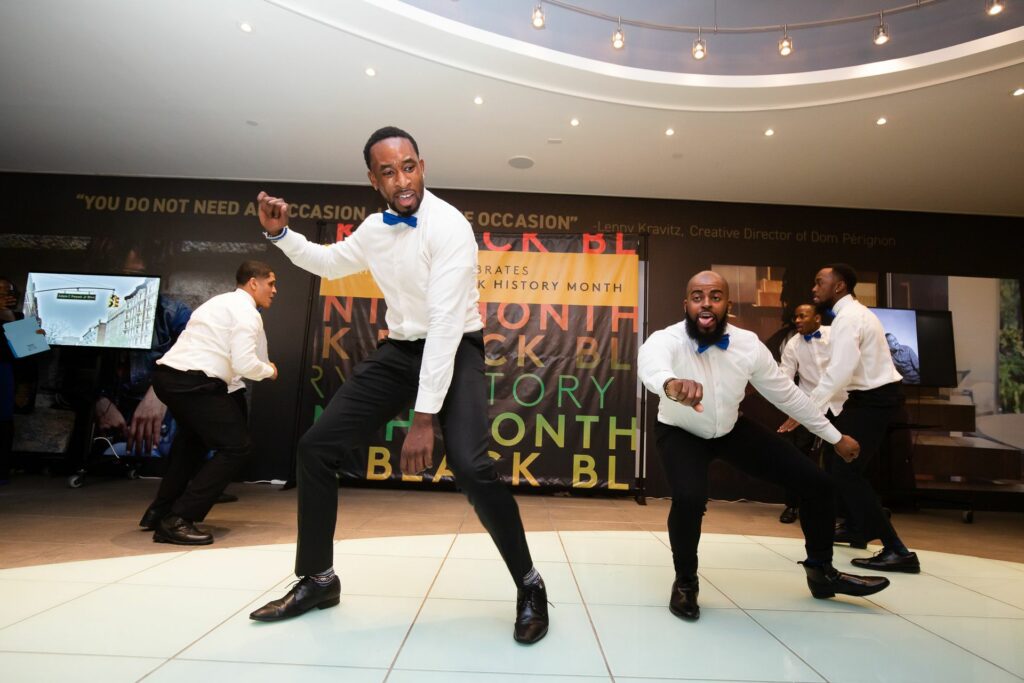 Book a speaker for an internal event
Inviting a speaker to talk to your company creates a space for employees to learn, listen, and share. A good speaker will open up honestly to employees, sharing stories about race and Black identity. Make the conversation company-wide by asking for topic suggestions or questions ahead of time. A speaker program can take on many forms, from round tables to workshops to panel discussions. No matter the format your company lands on, educational discussions promote understanding and empathy.
Volunteer with a Black-led Nonprofit
Hands-on learning is an effective way to educate. Donating time, talent, or treasure to Black-led nonprofits will raise awareness to causes important within the community. Perhaps donations can be matched by your company. Perhaps an afternoon can be organized where team members volunteer in-person at a charity. For those companies that are remote, virtual volunteer opportunities exist, like reading to children in underfunded schools.
Host a virtual book club featuring Black authors
Gain another perspective from reading the words of Black writers by hosting an online book club. Reading about the Black experience through authors in their own words, or that of a historical viewpoint, can lead to dialogue within your organization. Choose a title, then offer several weeks for your team to read the selection. Host a video call with participants, inviting guests to come up with questions. If you don't have time to meet, you can always ask participants to send a reflection on the reading to share with the company.
Sponsor a local Black-led festival or event in your area
Becoming the sponsor of any event is always mutually beneficial, but demonstrate your support to the community by sponsoring a Black-led event. Music, dance, or food festivals are held in cities all across the United States. Encourage employees to volunteer at a booth or donate to a worthy, cultural cause.
Invest in DEI training
Not every person is qualified to host diversity, equity, and inclusion training (DEI) in a workplace setting. For Black History Month, bring in an expert to your company who can run exercises and provide personal perspectives (maybe even a point of view from your own company). This type of personal training can teach every employee how to be respectful of backgrounds and differences. Everyone benefits when employees are given the tools on how to handle situations with sensitivity and empathy, should they arise.
Provide company meals from Black-owned restaurants
Order lunch for your employees from a local, Black-owned restaurant. If your team is working remotely, have the meal delivered to each person's home, or select a spot for an outdoor, socially-distanced picnic. Not only is your organization supporting a Black business, you are hopefully advancing your company's culture of celebrating the successes of fellow professional men and women who have committed themselves to business.
Support Diversity in the workplace year-round
Sincerity is the key when honoring Black History Month at your company. Showing a constant commitment to year-round education and discussion is the genuine path forward. Even Carter G. Woodson said he wanted Black History Month to be considered a "stepping stone" toward a year-long emphasis on Black achievement.
Black History Month is also an excellent time for your company's executive team to take a closer look at organizational practices. Hiring, dress code, operation, and culture should all mirror your company's beliefs on inclusion and diversity. Showing zero tolerance for rhetoric that doesn't fit your company's policy demonstrates solidarity each and every day of the year.
Compelling Examples of Black History Month Events
Celebrating Black History Month through the power of events is a moving way for brands to build awareness. Every event takes careful planning, but an event target toward a specific community requires a special strategy. Mindfulness into hiring Black-owned businesses, suppliers, vendors, caterers, and entertainment entails research. Tapping into Black-led influencers and leaders will raise the bar on your event's authenticity and intention.
Gratefully there are many examples of expertly run occasions surrounding Black History Month, from educational events to full-on blowouts. Here are several compelling events that will spark some serious inspiration.
Moët Hennessy Black History Month Event
Live performances by DJ Quiana Parks, violinist Lee England Jr., and even a step showcase by Blu York helped kick off Black History Month last year for the employees of Moët Hennessy. Guests sipped on cocktails aptly-named "The Freedom Fizz" and "Black Experience" from the signature purveyor of spirits. Meridian Events, the night's planning and production team, knew it was important to reflect Black culture in the food, partnering with Chef Grace to serve up Pan-African and Caribbean cuisine. The evening kicked off the company's deep commitment to education of the Black experience and support of Black business. The company's "Never Stop, Never Settle Society" is their $1 million initiative to champion the next generation of Black entrepreneurs.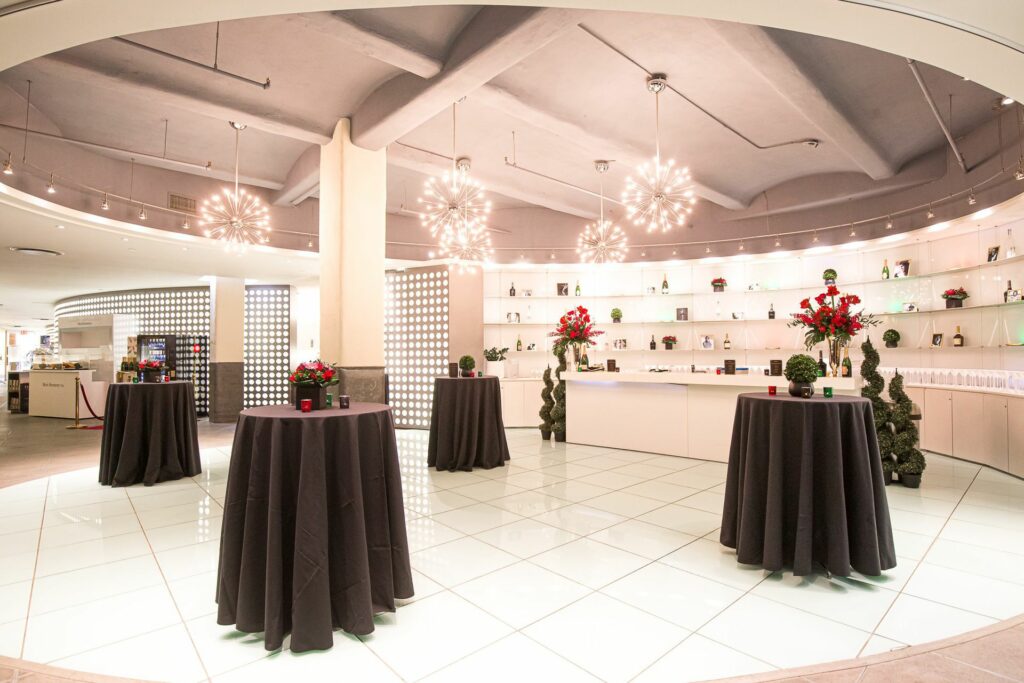 HBO: The Immortal Life of Henrietta Lacks
Industria Creative supported HBO's Multicultural Marketing mission during The HeLa Project, a multi-event promotion for the film The Immortal Life of Henrietta Lacks. Aptly named after Henrietta Lacks, a woman whose cancer cells were used for medical advancements and financial gain without her knowledge, The HeLa Project events not only celebrated the movie, but showcased Black talent in art, music, and poetry. The event was hosted in Baltimore, Atlanta, and Washington D.C., and screenings of the movie were held at Howard University, Spelman College, and Morehouse School of Medicine. Because of the event's multi-city commitment to education, discussion, and activism, Industria Creative was awarded a Mosaic Media Image Award by the American Advertising Federation for Diversity Achievement.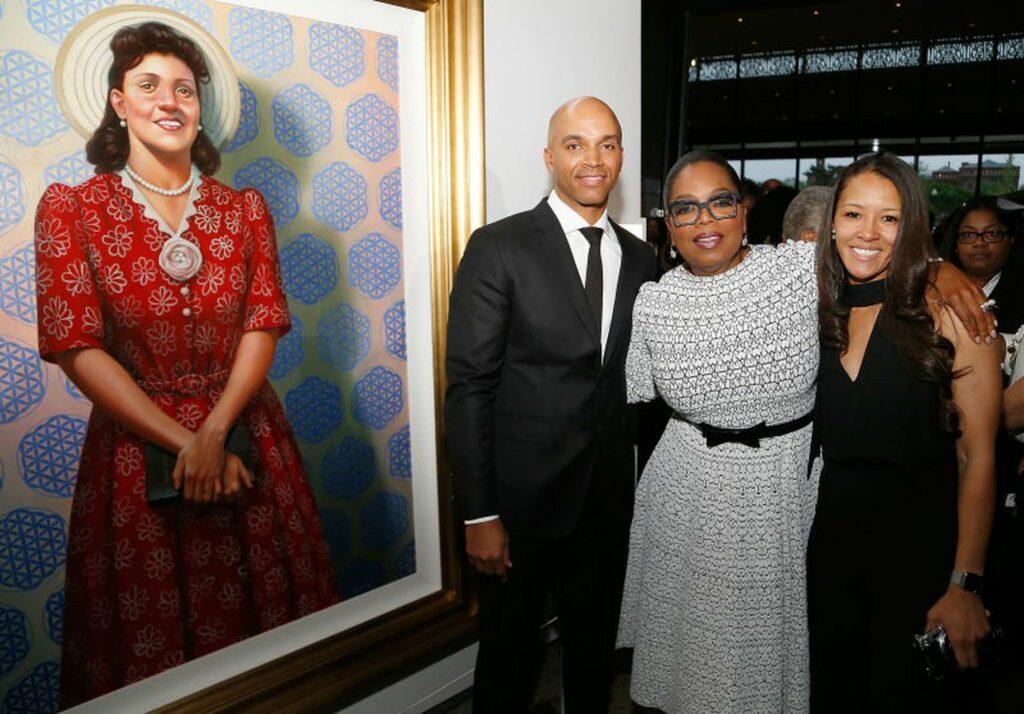 NIKE BHM
NIKE has been honoring Black History Month by providing opportunities to connect, celebrate, and give back to the Black community since 2005. Focusing on advocacy and action, NIKE's "Until We All Win" campaign leverages the power of sport as a unifying force, in the hopes of creating an equal playing field for America's youth. In 2020, NIKE celebrated Black History Month with the creation of a full experiential display within the chic event space Industria, located in the West Village. During the event, freestanding monoliths displayed important sports memorabilia, highlighting significant advancements made by Black athletes in their respective games. A mini soccer field outfitted with AstroTurf and a goal post kept guests entertained. The event reinforced the power of NIKE, as well as their commitment to the Black community.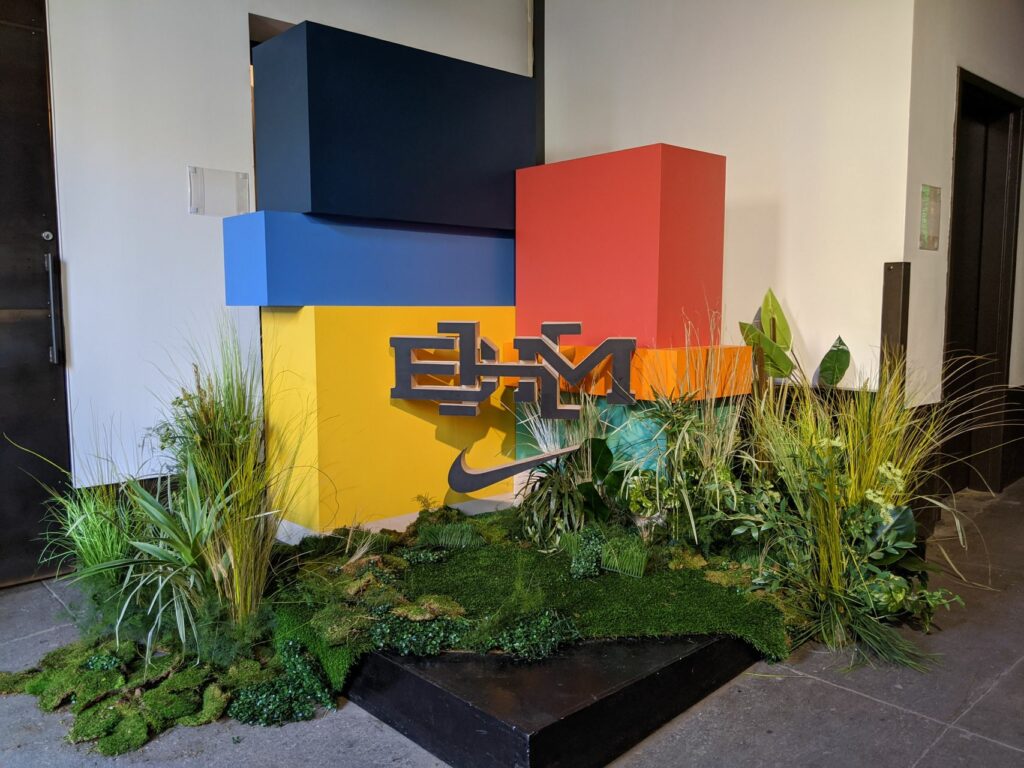 NIKE Black Community Engagement
Deepening their commitment to advocacy and action, NIKE announced a $40 million pledge over four years to the Black Community two years ago. Through a series of grants totaling $1.75 million, the athletic retail giant partnered with organizations working on behalf of Black communities in New York, Los Angeles, Chicago, Boston, Memphis, St. Louis, and Portland. To mark the occasion, NIKE's Social and Community Impact Team hosted an event for employees of the Black Community NYC portfolio. Discussion around the issues affecting black New Yorkers took center stage after attendees heard from two local leaders. Guests then enjoyed dinner from a Black-owned restaurant.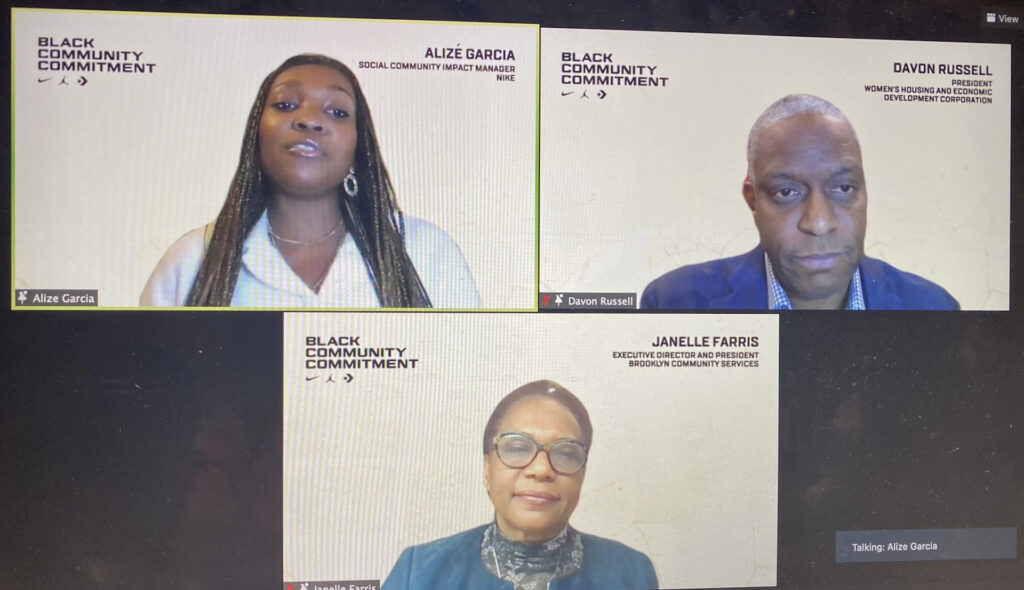 FIT Regal Ball
Held as an opportunity for the Fashion Institute of Technology (FIT) to celebrate Black culture during Black History Month, the Regal Ball featured performances from local artists, with each guest decked out in a student-designed outfit. NYC Photo Party provided a video booth experience for the evening, featuring a "Spin Me 360 Video Booth". The event was hosted by the Black Student Union, whose mission is "to provide an opportunity for FIT students to explore and celebrate Black culture." The organization seeks to promote and expand intellectual, political, social, and cultural awareness through inclusive and charitable events. The impactful evening was held on the last day of Black History Month.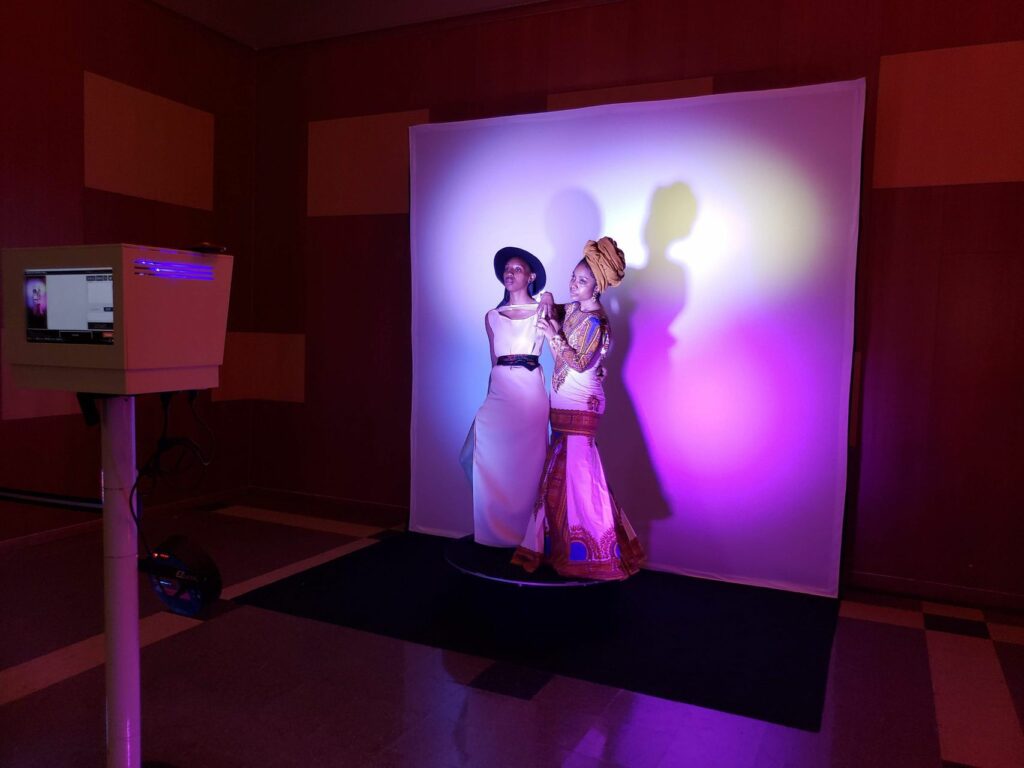 Honoring and Celebrating Black History Month
The importance of hosting meaningful Black History Month celebrations grows with the world's need of insightful inclusion and diversity. The benefits will consistently include greater empathy among employees, leading to more sensitivity, communication, and respect.

When planning Black History Month events, remember to have a strategy from the start. To book Black-led businesses, services, and vendors, be sure to visit The Vendry's Diversity Attributes Feature as a resource.
If you are interested in being included in The Vendry's directory of Black-owned events businesses please reach out to [email protected].