With the rise in virtual events, we're more digitally connected than ever. But being physically distant, as opposed to gathering in a central location, can also leave us feeling strangely disconnected. This has been an ongoing concern for several years, as new technologies continued to infiltrate our lives. Live, in-person events were often touted as a salve to this tech-induced separation. But now, because of the coronavirus pandemic, virtual gatherings are our only option.
And while digital events allow us, in theory, to bring more people together, it can be harder to generate that shared, cohesive experience for all attendees. So how do we create and foster a sense of community engagement within a virtual event? We asked some industry pros to offer their advice for keeping attendees engaged with the event content as well as with each other.
1. Hit the "Unmute" Button
One way to quickly, immediately, and easily get attendees engaged in a virtual event is to let their voices be heard—literally. Victoria Lee, people operations specialist at LifeLabs Learning, a manager development resource for companies such as Lyft, Venmo, and Warby Parker, says that "encouraging attendees to step away from their comfort zone into their stretch zone in the first five minutes of an event is key to creating an engaging and meaningful experience." She suggests doing something as simple as "unmuting people and asking them to say hi to one another or doing a fast round of 'speed friending' in virtual breakout rooms where people answer playful questions."
Lee also adds that in LifeLabs' virtual workshops, participants are encouraged to join with their video turned on, if they are willing and able to do so. "FaceTime builds a sense of trust and helps prevent attendees from feeling invisible," she explains.
In the Art of Gathering, author Priya Parker describes a progressive political nonprofit's open conference call that took place after the 2016 election, which utilized a similar strategy: "More than 60,000 people dialed in. Rather than just talking through the entire call, the host welcomed everyone, and then announced they were going to turn off the master mute button and invited everyone to give one giant scream. Within minutes, the hosts had established their purpose: to remind people that they were not alone."
2. Appoint a Host
Although going without a host may be a new event trend (looking at you, Academy Awards), hiring or assigning someone from the team to serve as an anchor is especially important during a digital event to help things run smoothly and to facilitate interaction among attendees. "Having a virtual guide—think of a combination emcee/moderator/host who also can help navigate on-the-spot technical issues—to usher participants through your virtual event experience is a great way to foster interaction with and between attendees," says Jill Schiefelbein, author of Dynamic Communication: 27 Strategies to Grow, Lead, & Manage Your Business.
3. Schedule Small Group Check-Ins
While digital events are great at bringing together folks from different time zones in different countries, sometimes over the course of several days, this also means folks might be getting different, disparate experiences. For the purpose of some events like a virtual product showcase, that might not be an issue. But if you're hoping to form a unified community around your event, Lee strongly recommends cultivating recurring small-group check-ins (groups of three to six work best) throughout an event, especially during multi-day events when attendees may be ducking in and out at different times.
"The 'mere-exposure effect' is a psychological phenomenon that explains how people tend to develop a preference for people merely because they are familiar with them," she explains. "Higher exposure can lead to higher preference. Having a core group of people who you consistently meet up with creates a sense of belonging and community (even if it is just a phone call). For example, you can use these cluster check-ins to support learning extractions by providing space for participants to debrief and share their learnings."
Lee recently organized LifeLabs' internal two-day virtual retreat during which attendees were paired up with a retreat buddy, known as their "LabaPAL." "Having a buddy system or small group communities help individuals feel taken care of and seen," she explains.
Schiefelbein adds that planners can "gamify" engagement by "issuing daily challenges that people can complete individually or as a group, and use public acknowledgement to drive more collaboration. For example, on the first day of the event, give some shout-outs to those who completed a pre-event challenge and use that as a set up for the current day's activity."
4. Choose a Community-Minded Platform
LifeLabs hosted its two-day virtual retreat via Zoom, Lee says, "mainly because of the host controls functions that enable me to create an engaging and interactive session" such as the "timed breakout rooms for smaller group discussions, the ability to draw on a white board or annotate on a shared screen for collaboration, and the group chat and poll options for ensuring everyone is heard."
She also recommends Remo, a platform for webinars, summits, and conferences, where attendees can include a virtual business card and link out to their LinkedIn profiles as they hop between "virtual tables," and Circles, which facilitates dialogue in a more intimate setting, complete with music, videos, and even virtual hugs.
5. Encourage Participation
In some ways, virtual events actually allow attendees to be more interactive and engaged, not less. "If you think about how you interact with folks at an in-person event, there isn't necessarily a lot of individual engagement that happens in larger sessions like keynotes, except maybe with social media, which is already digital," says Howard Tiersky, C.E.O. of Innovation Loft.
But virtually attendees can easily participate using chat and poll features. "Go ahead and poll the audience in your digital event (some platforms literally have a 'hand raise' feature) and showcase the results. Or ask audience members to 'shout out' the answer to their questions in the chat," Tiersky suggests.
Schiefelbein echoes that recommendation, saying that "when attendees are able to see a livestream of text from multiple people it creates a shared experience and the participant's perception changes. They're no longer alone watching in their office but instead are part of a community that is watching together."
6. Incorporate Icebreakers & Social Activities
Although they might elicit groans from attendees, icebreakers are a tried-and-true fixture of in-person events that you can carry over into virtual meetings and events. "Obviously some types of icebreakers don't work for very large groups," Tiersky says, "but you could even ask a simple question, something like 'describe your company culture in one word,' and then put participants together by their answers to create smaller groups of people."
These "birds of a feather" break-outs can even extend to post-event happy hours. Hire a catering company or a local distillery to host virtual bartending lessons, where each small group can learn how to make a different cocktail.
While Zoom meetings can't replace the energy and camaraderie of face-to-face interaction at an in-person event, there are still ways you can create a sense of community and engagement during virtual events. By using the tools and technology to your advantage, you can bring folks together even though we're all physically apart.
Check out virtual team building activities for your next virtual event.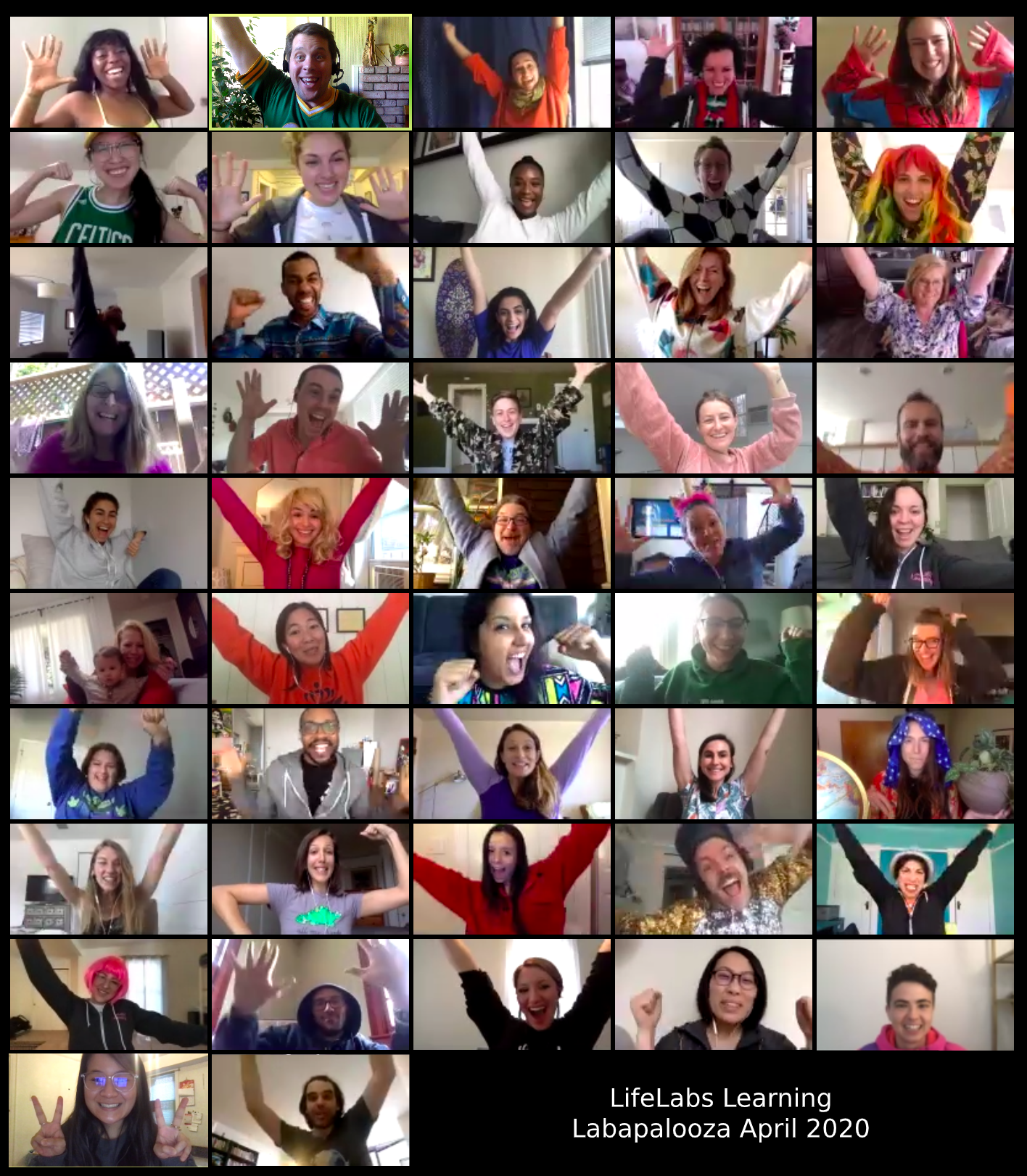 ---
Have any other virtual event participation and engagement tips or case studies? Email us at

[email protected]

for a chance to be featured!
---