Agility. It's what sets businesses apart from the competition, ringing particularly true these last few years. As we've seen, a company's responsiveness to adjust to market changes paves the way to the top for those with strategy. The case for Field Marketing, the strategic practice of measurable, face-to-face brand development and customer relationship management, is now more poignant than ever. Companies that employ Field Marketing tactics – led by strong, highly trained teams – are viewed as more nimble when faced with challenges, as well as more aware of customer needs.
Let's explore more about Field Marketing, as well as killer ideas of how to level up your company's strategies for 2022.
What is Field Marketing?
Brand building, lead generation efforts, and customer relationship management are the pillars of Field Marketing. Highly trained marketers and their teams lead the effort of targeted sales promotions, demonstrations, roadshows, virtual events, sampling, live events, and at times, experiential marketing. Brand interaction is paramount, as a field marketers' responsibilities are to educate, inform, influence, and persuade a client or customer toward a decision to purchase.
Field Marketing is one of the most powerful tools in a company's promotional arsenal. Direct exposure to a product and the ability to interact in real-time with the customer is a marketing game changer. It's a two-way communication tool - there is immediate feedback, allowing for the opportunity for questions and input.
But to fully understand the role of Field Marketing, two different perspectives must be considered.
B2C Perspective. Gathering feedback from consumers is a chief component when marketing business-to-consumer. Just as the name suggests, field marketing is "going out in the field" to engage with customers on their own turf. Festivals, shopping malls, college campuses, and public events, are all considered places where potential customers gather. Response is direct and often immediate.
B2B Perspective. When looking through the B2B lens, engagement with customers or prospects will be both sales and marketing orientated. Conferences, webinars, and tradeshows allow for face-to-face interaction, with chances for several touchpoints during each type of event. 
Just starting the event planning process?
Learn the ins and outs. Check out our Ultimate Guide: How To Plan An Event.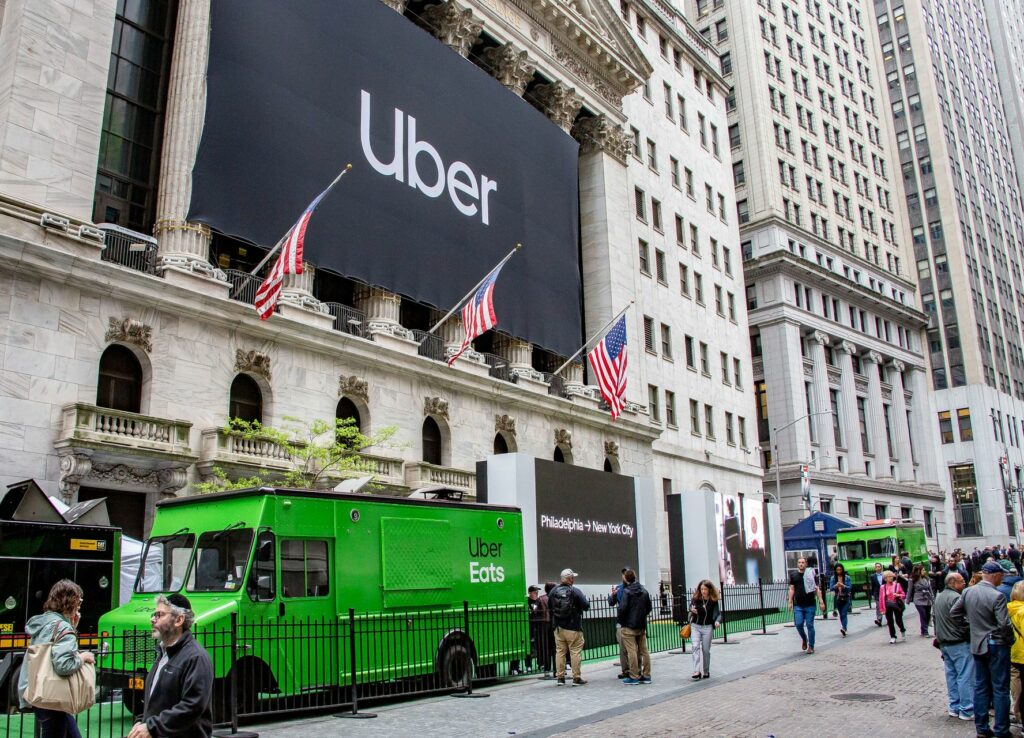 What is the Role of Field Marketing?
Prospective customer interaction is the number one responsibility of field marketing. Since the goal is to convert leads into paying customers, Field Marketers will naturally work hand-in-hand with the Sales, Product, Customer Support, and other Marketing (Digital, Generational, etc.) Teams. Utilizing marketing tactics to locate and engage customers should be considered a whole-company approach for any organization. The goal is to shape a plan to make everyone on the same page.
The role of field marketing is to develop plans that attract leads, boost the sales pipeline, and assist other Marketing Teams to achieve their goals. This often means tradeshow and conference attendance, all while upholding brand positioning. Relationship management across the board also falls under Field Marketing, as connections with vendors, venues, and partners are crucial.
Benefits of Field Marketing
Field marketing literally takes the brand to the customer. Above it all, this specific type of marketing works toward strengthening brand perceptions with potential and existing customers. Brand ideas and value are positioned in the customers' minds directly.
Field Marketers begin their jobs by identifying the target market, specifically the density of potential customers within a certain area or event. Then they begin to interact with those decisionmakers within that zone, hopeful to create a connection or correlation.
Strategy is crucial when rolling out any marketing initiative. An outline of desired tactics and outcomes will get your company the results its desires. Should your plan be systematically guided and properly executed, below are benefits your organization should hopefully witness.
Brand Awareness. By connecting in-person, attending events, and presenting at trade shows, you are right there with your prospects in the flesh, curating the story and positioning the brand perception you desire. While it can be more challenging online, ways to engage the customer through creative webinars will do nothing but spread the word, with you firmly at the wheel.
Quell the Cynics. They are always out there – smart, informed, and ready to pounce. Cynics can be managed in a real-time way, when their burning questions are answers during product demonstrations, webinars, or events.
Strengthen Sales. Prospects sometimes need support and education during their onboarding process as they become attuned to the product or service. Here, field marketers can take a load off Sales by guiding the customer through their "orientation".
Relationship Building. Often time the first interaction a customer or prospect has with your brand will be with a Field Marketer. Personal interaction and immediate feedback creates a bond, all a part of the customer experience. Turning prospects into customers is one thing, but loyalty creation only comes with trust and a strong foundation.
Measurable ROI. Event registrations, social media engagements and mentions, direct website hits, direct purchases at events, live polls, post-event surveys and so on are all ways Field Marketing helps report to the bottom line.
It is important to note that not all Field Marketing initiatives are customer-facing. Often companies use teams in the field to audit the manner in which their marketing materials are presented within the retail environment. Audits collect data on how a company's signage, products, and promotional materials are displayed on site. This data provides insight into the effectiveness of agreements made between the brand and retailer, as well as the chance to correct misguided efforts in order to maximize point-of-sale purchases.
Field vs. Digital vs. Traditional Marketing
Marketing is not just one word, or under one umbrella anymore. The different subsets of marketing are each their own discipline, each with their own core responsibilities. Sure, the objective for favorable customer interaction is similar, but here are some distinct differences between Field, Digital, and Traditional Marketing.
| | | | |
| --- | --- | --- | --- |
| | Field | Digital | Traditional |
| How to define | Highly-planned, strategic set of activities contributing to customer relationship management, lead generation, and brand building of a client or company | A clearly defined strategy put together to reach customers over digital media | Practices will be always offline. After the audience is identified, ads are placed where that audience will interact with them |
| How connections are made | Handled in real-time, through conferences, trade-shows, events, and exhibitions, focusing on person-to-person connection | Links brands and audiences through websites, social media, and blogs | Utilizing broadcast outlets like television or radio |
| How the message is communicated | Face-to-face, limited to the point-of-contact | Mostly through the internet, but sometimes television, with the ability to be instant | Newspapers, magazines, broadcasts, direct mail, phone, or outdoor billboards |
| Reachability | Limited, targeted audience | Wide audience | Wide audience |
| Cost | Can be expensive | Inexpensive | Expensive |
| Business models that apply | IT companies, retail stores, and consumer goods | All business | All business |
| Personnel requirements | Highly trained, creative thinkers | SEO and content strategy skillsets | Experience with offline marketing campaigns |
| Timing for results | Varies – from hours to weeks to months, all depends on chosen method | Immediate in the form of clicks, likes, purchases, and registrations | Six months to a year |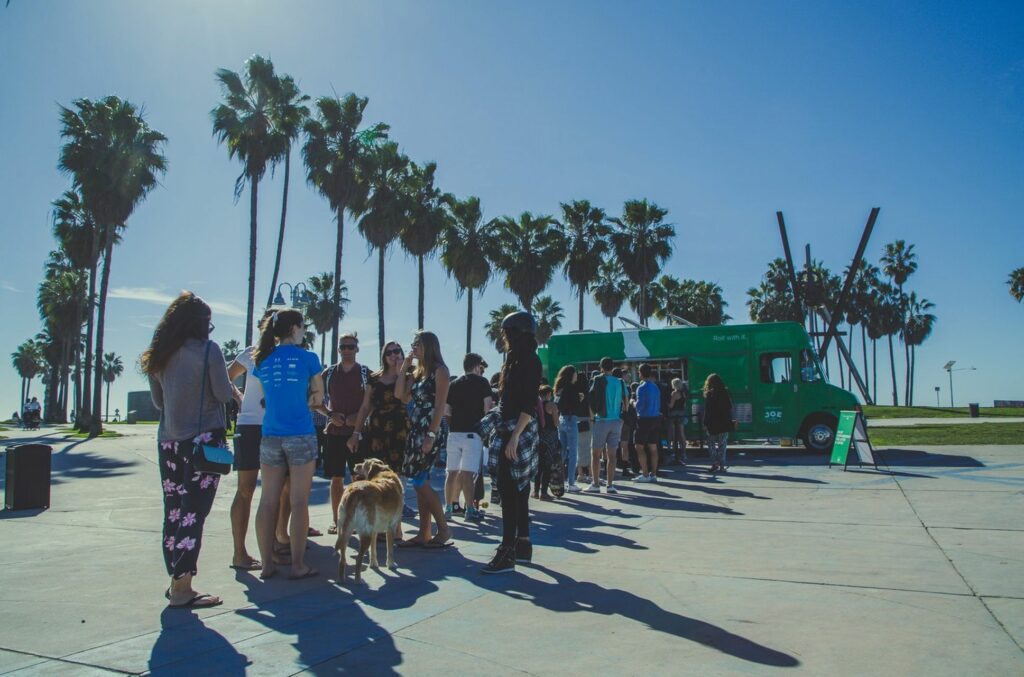 8 Field Marketing Strategies to Crush 2022
The world is your oyster when it comes to Field Marketing – there are so many fantastic opportunities for customer interaction. A great marketer is agile, and adapts to the climate. While online events are still going strong, more and more in-person conferences and tradeshows are coming back on the calendar for 2022. As you sit down with your team to plan your campaign, here are some strategies to implement, no matter the terrain. And when it comes to a plan for Field Marketing, creativity and out-of-the-box ideas are king.
1. Engage with Prospects Using Live Video
While this strategy is in the digital marketing realm, live video streams can be easily implemented into your Field Marketing plan. Get the word out about your live event, which is truly utilized for broadcast purposes only. This exciting format will allow you to showcase and demonstrate your product, all why playing into your audience's FOMO. Something happening live is more thrilling than a scrolled-through video post. Your event will be chock full of heavily curated content, so it is likely controlled. Find a platform that's the right fit and stream away.
2. Events and Conferences
Organic opportunities arise at events and conferences. In this format, you can network with potential clients and understand their needs/challenges in real-time with real-life exchanges. Demonstrations of your product and service happen in front of precisely who you want to see it. Select and book a trade show aimed in the vertical of your business, as well as crossing over into complementary industries. A captive audience right there with full intent and attention is irreplaceable. Have attendees you want to join but can't make it in person? Consider hosting a virtual conference for guests who are remote.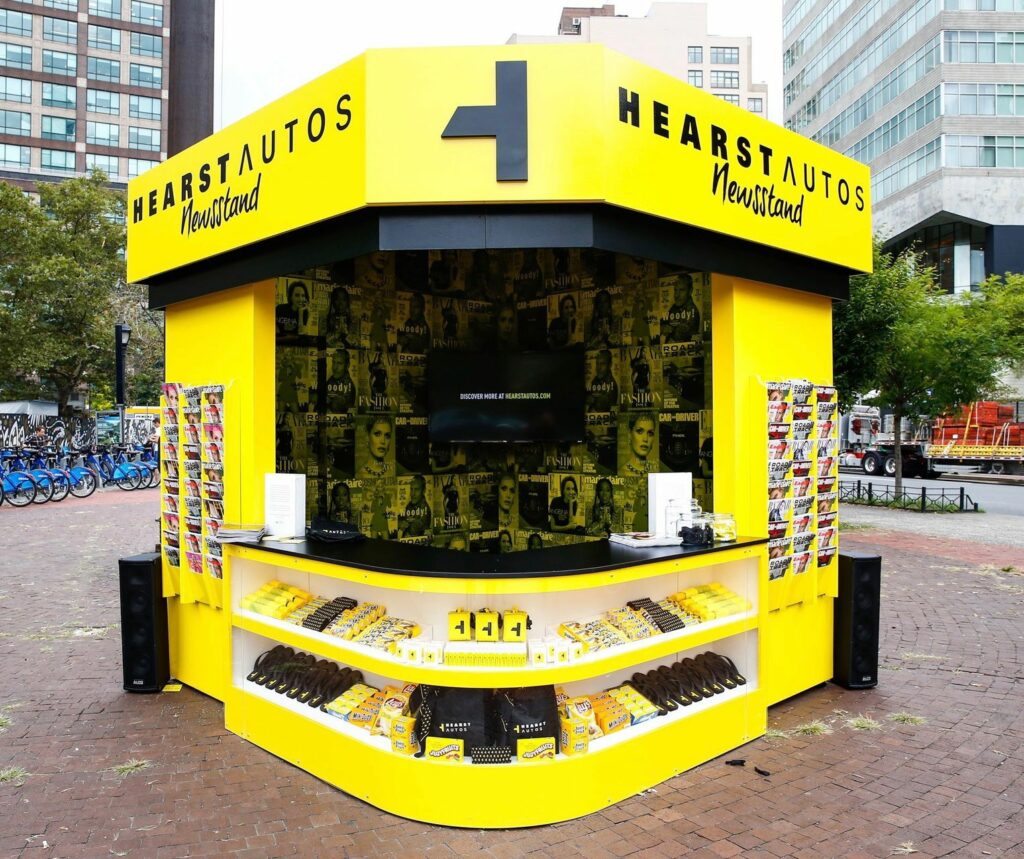 3. Guerilla Marketing
Consider investing time, energy, and imagination in your field marketing practices, as they cost nothing and have big impact. Unconventional, creative grass-roots tactics can be considered guerilla. Targeting potential clients in locations they might not expect can be very effective, and rely heavily on "feet on the street" to pull them off. Creating buzz is the main objective, like when Fiji Water had young women circulating at the Golden Globes a few years ago, photobombing nearly every celebrity's shot. An effective and unexpected tactic, indeed.
4. Face-to-Face Customer Meetings
In-person meetings with the intent to guide customers through their product journey is a Field Marketing strategy for which to invest the time. Looking a customer in the face, hearing their challenges, and answering their questions goes a long way. When you have a full understanding of the product or service line, you can be there to handhold and direct, making the customer feel like number one. Isn't that the point?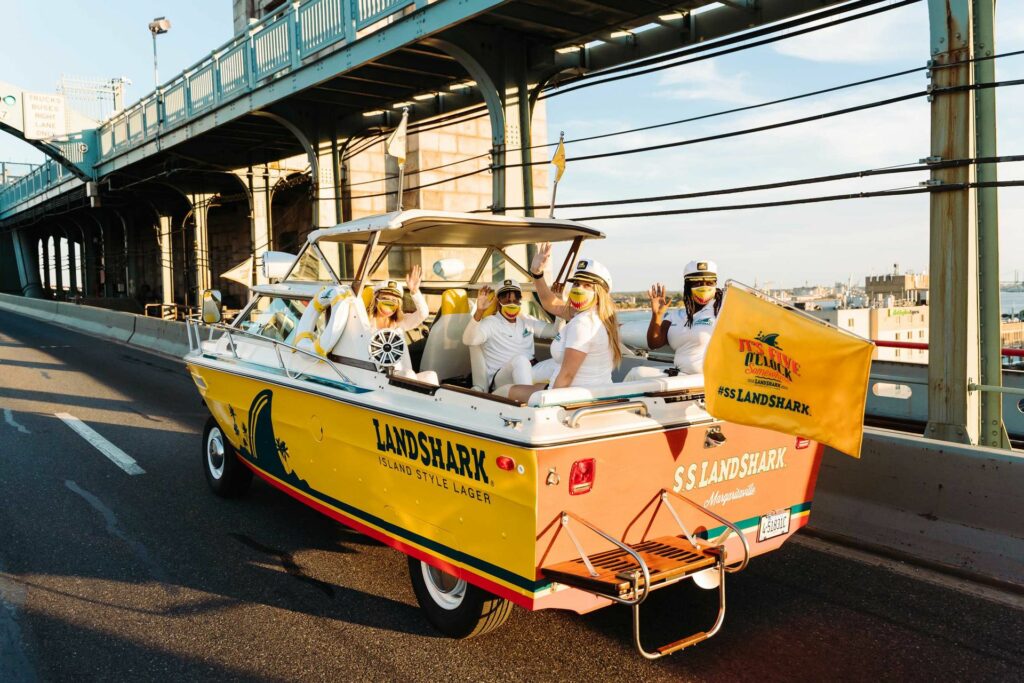 5. Joint Marketing with Partners
Joining forces with another reputable company is a surefire way to increase brand awareness. Aside from the possibility the cost of the campaign can be split, a collab with a non-competing business to double your marketing bandwidth makes all involved stronger together. However, if you plan to have a partner, there are a few items to keep in mind. Make sure you and your partner have a solid story each, and those stories weave together well. Confirm you have overlapping target audiences. Coordinate your outreach so both organizations are hitting up the same mark. Always work with a party you trust, because a field marketing partnership like this requires a ton of good faith from both entities. If you can't find a marketing partner for your full event, consider utilizing event sponsors on a smaller scale.
6. Customer Stories
Customer experience stories can be just the tool you need to see an uptick in your ROI. Testimonials, stories, and positive reviews raise awareness, generate leads, and simply build trust. Not only do these stories humanize your product, they make your prospect feel like they are making a good decision. Work with other teams in your organization (Sales for the right customer, Support to reach out to them, and so on) to package the customer's account into a cohesive story that portrays the narrative to support your objective.
7. Roadshows
Roadshows provide a venue and method of promoting your brand in front of a big audience, but on a local level. It brings together customers, prospects, and partners through networking and product demonstrations. Giving away swag during a multi-stop, traveling show is a marketing opportunity ripe for promoting brand awareness. Product samples or mini-demonstrations pique interest and help you get a jump on lead generation. Roadshows are typically brief on timing, so impact is essential.
8. Webinars
A webinar is a meeting where you choose how you want participants to engage. A niche target audience can truly be captured with this format. Different than a live event, a webinar can enhance your company/prospect experience. With a webinar, audience interaction is not only welcomed, but encouraged. Your guests can ask questions. You can even use this online opportunity to host other industry leaders, present a roundtable, or allow for a customer testimony. Encourage guests to schedule a one-on-one with speakers or exhibitors from your webinar after the fact, or offer up one-on-one breakout rooms for guests to network.
Field Marketing for Optimum Reach
If you are looking to run a campaign that's smooth, Field Marketing adds a lot of moving parts for one, impactful outcome. With the support from other divisions within your company, coupled with the right team, Field Marketing strategies put forth can take your company's brand awareness to the next level.
Starting the event planning process and ready to find the perfect venue for your event?