Wish you could crawl directly into the collective mind of your target audience when planning an event? You'll be happy to learn there's a fairly direct way to do just that. Pre-event surveys are a long-standing, succinct way to find out what your future attendees are thinking. Insights on elements of your event before it all unfolds are crucial when you and your team are in the planning stages. A carefully conducted survey opens up a plethora of good and useful information, and helps measure a demographic's expectations. Asking and knowing is always far better than guessing and missing the mark.
Don't waste another minute of your time – or your intended audience's time – with a format that doesn't take your event to the next level. Here are 11 questions to ask before your next big conference, event, or trade show.
What is a Pre-Event Survey?
Pre-event surveys can ask about everything from logistics to venues options, keynote speakers to dietary restrictions. Answers to your questions give valuable, important feedback. Understanding the expectation level from your crowd helps you build an event that caters to them. As an added bonus, a well-timed survey can also generate additional buzz.
Taking the temperature of your target audience is particularly important during these times. Do your attendees prefer an event that is in-person? Virtual? A hybrid? The perspective of your attendees on this matter is crucial, often shaping the rest of your event building process.
It is also important to examine who you and your company should be querying. Consider these three groups when compiling your survey questions:
Your Team. What good is all the planning if your own team (including any volunteers) isn't on board with the format, venue, etc.? Considered a most valuable resource, your team will have experience of what has worked in the past, and will carry insight on what can be improved upon in the future.
Your Sponsors. Likely the most important stakeholder of your event, sponsors will have best practices from the past to bring to your affair. Asking for input will only make them feel appreciated and strengthen the likely cooperative vibe you and your event are hoping to achieve.
Your Attendees. Your target audience is who all this is for, so taking the pulse of their needs and wants will help you understand how to put on the best show.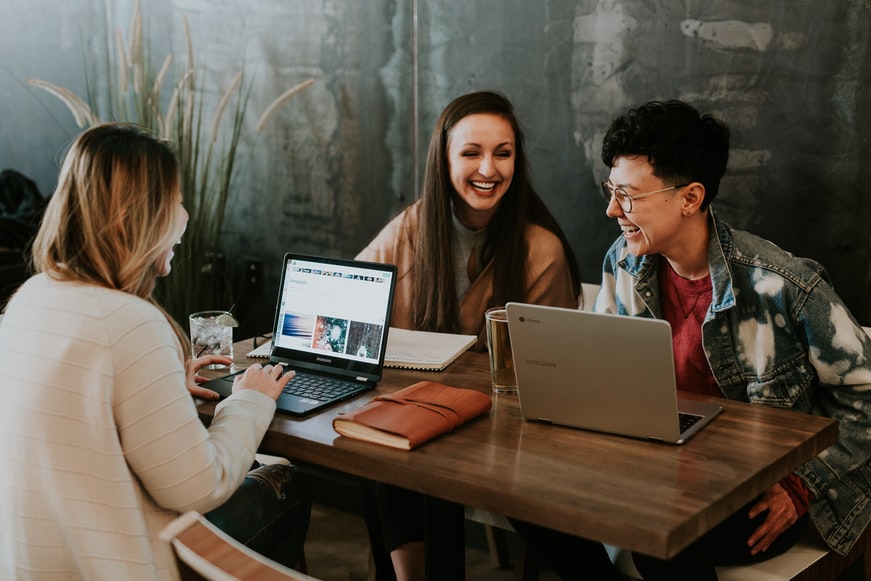 Why is the Pre-Event Survey Important?
Pre-event surveys are arguably more important than ever, because they allow you to understand how your audience wants to attend your event – in-person, virtually, or a hybrid format. Once the "how" is nailed down, there will be other factors to consider like:
Venue
Cost
Food
Content
Speakers
Hours
Major Types of Event Survey Questions
Survey questions for your pre-event query come in three main categories. As you draft your questions, it's important to know how your answers can be put into useful classifications.
Binary. This is the cleanest kind of question because it can be answered in a "yes or no" format. Your survey taker can clearly check a box, with no grey area. You won't get a ton of detail with this type of question, but answers will be clear, basic, and concise.
Quantitative. This is a rating-type question, driven by numbers. For instance, you can ask your attendees, "On a scale of 1-5, how important are breakout sessions to you?" Numbers do not lie, so your gauge will be right on the nose.
Qualitative. Finally, this type of question is going to be open-ended. Survey-takers will be asked to provide more detailed information. Here, your audience has the ability to go deep. The bad part is motivating them to do so (more on this later).
When putting together your survey, it is recommended to do a mixture of these three types of questions. It is likely a balance of the classifications will keep your party engaged.
Just starting the event planning process?
First things first. F

ind the perfect venue for your event.
Circulation and Distribution of the Survey Questions
By now you know your target and what types of questions to ask, so how do you get it out to your audience? Know there are several ways to ask what you need to ask. Be comfortable knowing that all your answers might not come at once with a big bow. Being flexible and fluid is part of the planning process, which is why timing is crucial.
Here are some methods of getting your survey out to your target public so you get the answers you need to make your event a smashing success:
Event landing page – Add a web survey right there on the event page. Your visitor is there to find out more anyway, so why not let them ask questions or share ideas.
Email – Sending a survey over email with a unique link is one of the simplest ways to distribute your questions. Email is the most effective channel for reaching your audience directly. Also consider offering a considerable swag item to those who complete the survey in full.
During registration – If your target audience is signing up to come to your event, now is the time to grab some much-needed answers, like special accommodations or allergy restrictions.
Polls on your website or social media – The binary format works well for your website or social media like Twitter. It makes your audience feel engaged with a simple yes/no answer. The flip side is that not everyone attending your event will see the poll.
At event check-in – This survey can be handled as your guest checks in to you event. Adjustments can be made on the spot, so have your team be prepared for any pivots.
Also, take into consideration your response survey rate. If you put in all this time formulating amazing questions, but get little to no response, your survey won't be worth much. Keep your survey thorough but short. Responders reading your survey on a mobile device will have an even shorter attention span, so try to let them know out of the gate how long the survey will be. Offer an incentive, like entry into a drawing for major swag. Lastly, how your survey appears will definitely affect response rate. A clear design and brief questions are likely to get you a reply.
11 Survey Questions You Should Ask Before Your Event
There's so much useful information to be gained from your event's potential attendees. Gauging their interest helps you effectively plan for your events now and in the future. An engaged audience goes beyond just showing up. Asking your audience what they think shows your attention to detail, as well as how much you value them.
1. Where Did You Hear About This Event?
This can be a multiple-choice question with several options. If your event has spanned multiple channels, be sure to include "word of mouth" as a choice. Naturally, answers to this question will give your planning team immediate insight on which marketing channels worked the very best.
2. Have You Attended This Type of Event Before?
A binary question, this will help you determine who regularly attends the events put on by your organization. Repeat "customers" is proof you are headed down the right path, and is an attractive statistic for potential sponsors.
3. Why Do You Want to Attend This Event?
Best given as multiple choice and for large events like conferences, this helps you determine your event's biggest draw. Maybe your guest is there for the celebrity speaker or even the locale. Consider leaving a spot for a comment box if "other" is an option.
4. Which Speakers/Classes Are Attracting You The Most?
Listed as multiple choice, perhaps only provide half of the event's available options, so your guests aren't persuaded to choose between speakers or classes. If you have many classes and most are there for the headliner, leave that speaker off so you can gauge the rest of your offerings. Consider posting this as a poll on social media. This might help you make decisions for venue considerations (ie: a certain guest speaker is more popular than expected so you will need to add more seats on that day).
5. Which Social Media Platform Do You Prefer?
Corporate, non-corporate, or virtual, this question allows you to gauge which social media platforms deserve your time and attention. Include this multiple-choice question on registration forms.
6. Is the Location of This Event Easy to Get to?
This question is useful for when your event has moved from a regular location. A great metric to have off the bat, the first impression of the venue will help you in two ways. It will help you assess if you need to give more detailed directions to you attendees, as well as help you figure out if you want to return to your selected venue for future events.
7. Which Things Make You Interested About This Event?
This is an early-on question, so consider this type of query for your event landing page. It can also be used as a tool for build-up, to create buzz about the event.
8. Do You Have a Preferred Hotel?
Another binary question, this will help your partner hotels plan their room blocks. And if your organization is partnering with a hotel, chances are good the two of you are offering perks to those attendees who choose to book through you both. Your event, your partner hotel, and your attendees all benefit from getting to the bottom of this question.
9. Do You Have Any Special Requirements or Restrictions That We Should Know?
Creating an inclusive atmosphere for your attendees is paramount. This can be presented as a yes/no question with the ability to make comments. Keep accessibility in mind when orchestrating your event. Insight into ways you can make your event guests as comfortable as possible will consistently create a positive experience for all.
10. Do You Have Any Specific Dietary Restrictions or Food Allergies of Which We Should Be Made Aware?
Offered as multiple-choice with a comment box, this question is mandatory at any event where any and all food will be served. This is a perfect question to fold into the registration process.
11. Is There Any Event Information That Was Difficult For You To Find/Understand?
The yes/no format will work for this question, and will help you determine if improvements on communication need to be made. Confusion is not the tone you want to set for your event.
A Thoughtful Pre-event Survey Will Set the Scene for the Planning Process
The kick-off to a successful event depends on the culmination of beneficial information from those who help to plan or choose to attend your event. With a set of good pre-event queries right from the start, your results will prove to be a useful compass for strategy, implementation, and just good, old-fashioned preparation.
Going virtual? Learn everything you need to know about planning a virtual event.