Article updated 3/12/23
The team has worked hard all day and now it's time to head to dinner. Or you have a new product to roll out to clients and you'd love to showcase it over a working lunch. Whatever the reason, having a private dining space can make all the professional difference when your company is looking to host a luncheon, dinner, or networking cocktail event in Seattle. This savvy town of tech and innovation knows how important this type of privacy can be to an organization's bottom line. Planning an event in Seattle should be a breeze - it's loaded with lots of creative options sure to wow clients, customers, and employees alike.
16 Intimate Private Dining Rooms
Now that the restaurant industry has jumped in with both feet to accommodate patrons again, a private dining space in Seattle allows your company or clients to be in the mix, without fighting the crowds. The Vendry can help you begin your search for the perfect spot. Below are 15 stellar private dining choices, sure to make your next professional meeting over food and drink a memorable one.
1. Alder & Ash
Neighborhood: Central Business District
Capacity: 40
Alder & Ash, nestled in the heart downtown Seattle, is as an exceptional choice for hosting a private corporate dinner. This stylish and bustling bar and grill not only offers a delectable array of New American cuisine but also presents craft cocktails infused with the essence of the Pacific Northwest. What makes Alder & Ash particularly enticing for corporate gatherings are their diverse private dining options. The intimate Ash Room, with seating for 12, provides an exclusive and cozy ambiance for smaller gatherings. The spacious Alder Room, accommodating up to 40 guests, offers a generous setting for larger corporate dinners or networking events. With its delicious American cuisine, Pacific Northwest-inspired cocktails, and versatile private dining spaces, Alder & Ash stands out as an ideal venue to create memorable and tailored experiences for corporate events in Seattle.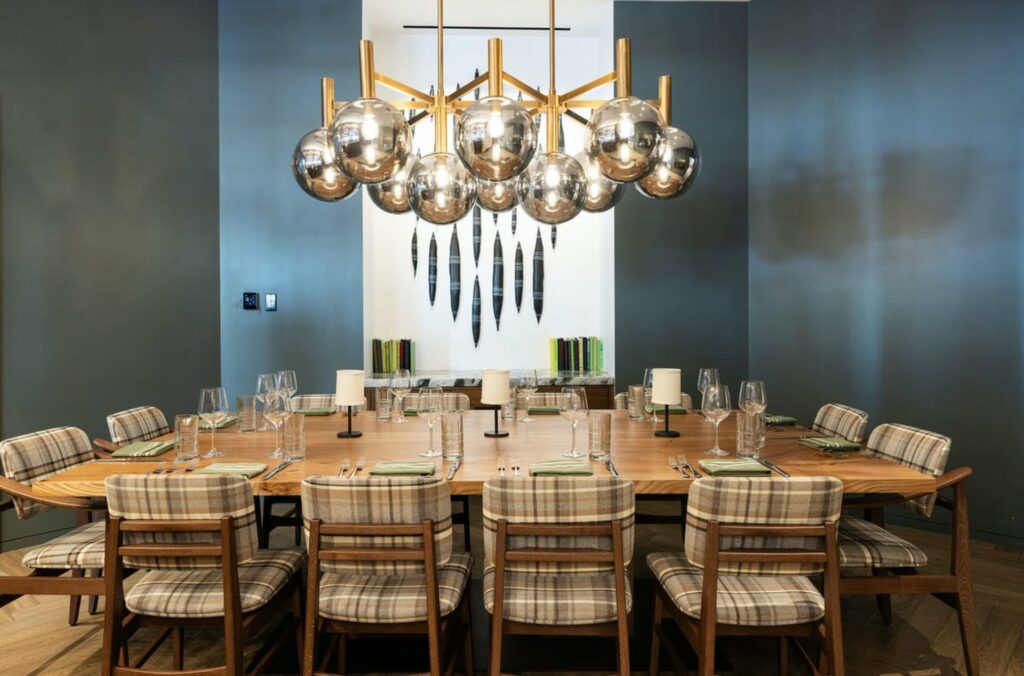 2. Canlis
Neighborhood: Queen Anne
Capacity: 80
There's private dining, then there's Canlis. One of Seattle's most exclusive restaurants specializing in experimental, molecular gastronomy, Canlis overlooks Lake Union in all its mid-century modern splendor. The Executive Room is a warm and inviting private dining space on the restaurant's main level, complete with a fireplace and full view of the Cascade Mountains through 10-foot clear windows. This room can seat 24 for dinner, or serve 30 for cocktails. Above the dining room is The Penthouse, a 1,500-square foot space originally built as a residence for the owners' grandfather, and features a full service bar, wrap-around views of Lake Union, and a baby grand piano. Canlis is definitely a place to bring clients or customers to show them you mean business.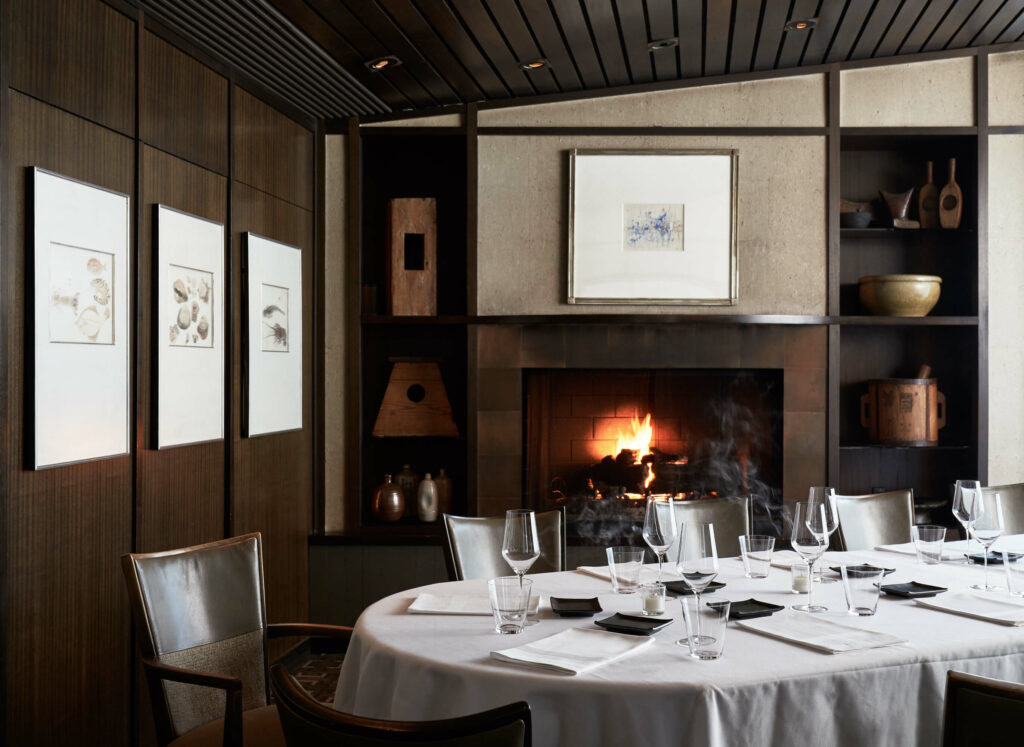 3. The Corson Building
Neighborhood: Georgetown
Capacity: 14
The Corson Building was built in the last century as a residence, but became a restaurant celebrating the natural abundance of the Pacific Northwest in 2008. Thoughtfully sourced ingredients from local farmers, wine makers, and artisans grace this gorgeous menu, so narrowing down choices for your private dining experience might be a delightful challenge. Their private dining room is upstairs from the restaurant, and boasts exposed brick, wood beams, a fireplace, and loads of charm. Book a seated dinner here for up to 14, sure to impress even the most discerning client.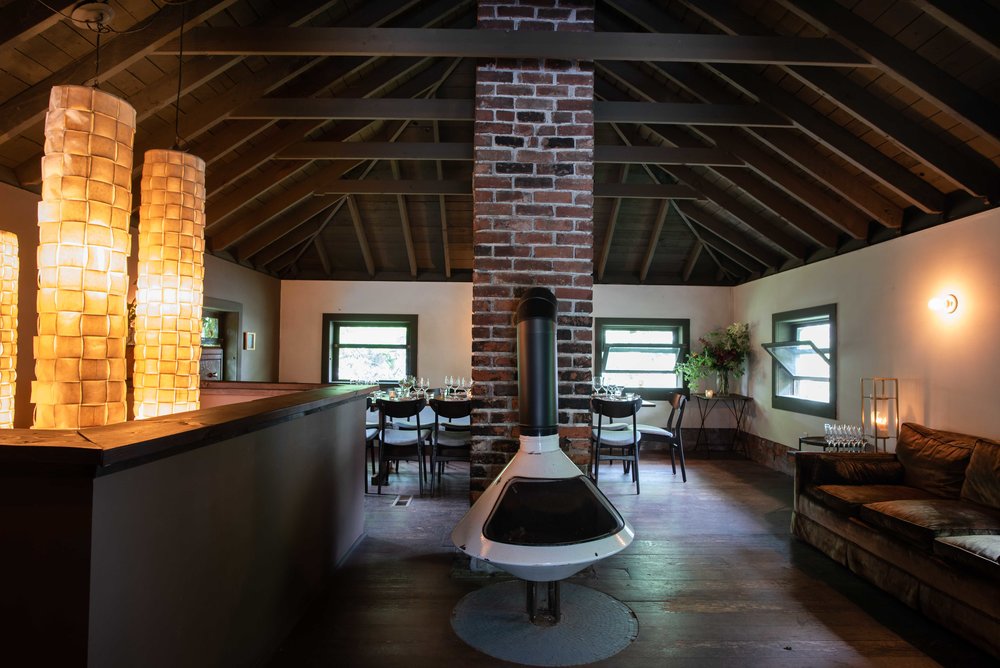 4. Rockcreek Seafood & Spirits
Neighborhood: Fremont
Capacity: 15
Globally sourced seafood in all its splendor is the name of the game at Rockcreek Seafood & Spirits. James Beard Foundation Award's Northwest nominee Eric Donnelly sits as executive chef and wonderful host. Collaborate over oysters in the half shell in their private dining room, which is tucked away at the end of their loft. A giant sliding door welcomes you to a sunny, light-filled spot with Northwest charm, where those in the know gather.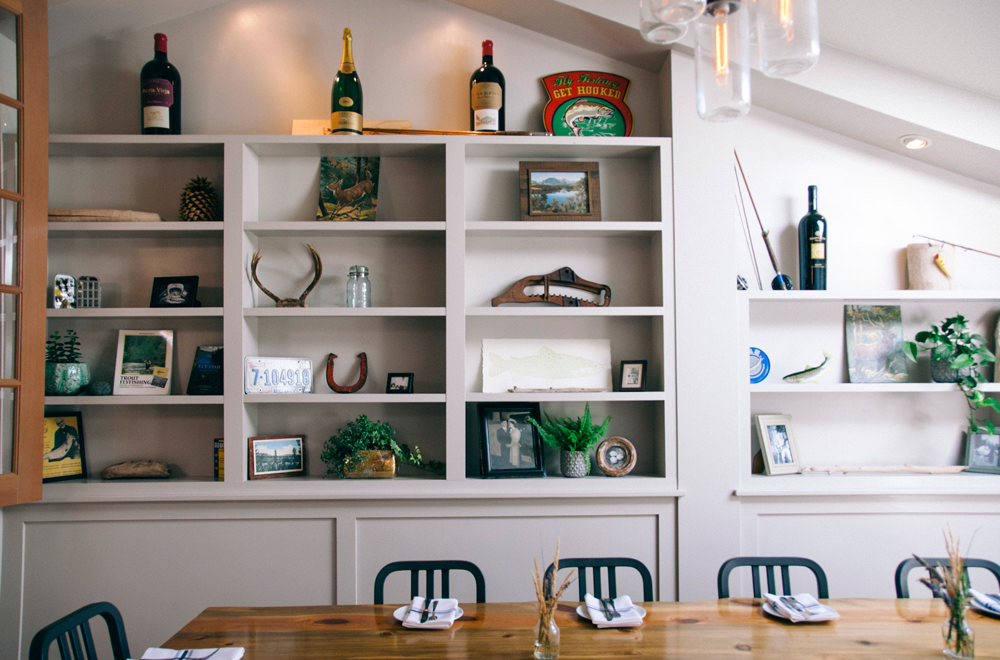 5. Sal Y Limón
Neighborhood: Queen Anne
Capacity: 16
While you might be near the Space Needle, you and your team will be taken far away from home thanks to the flavors of Sal Y Limón. This authentic Mexican hotspot offers up "The Tertulia", which is Spanish for meeting room (precisely what you are looking for in any language). In addition to a menu chock full of unbelievable fare and margaritas, The Tertulia is private, and comes equipped with a 55" HDTV and surround sound system, perfect for your killer presentation.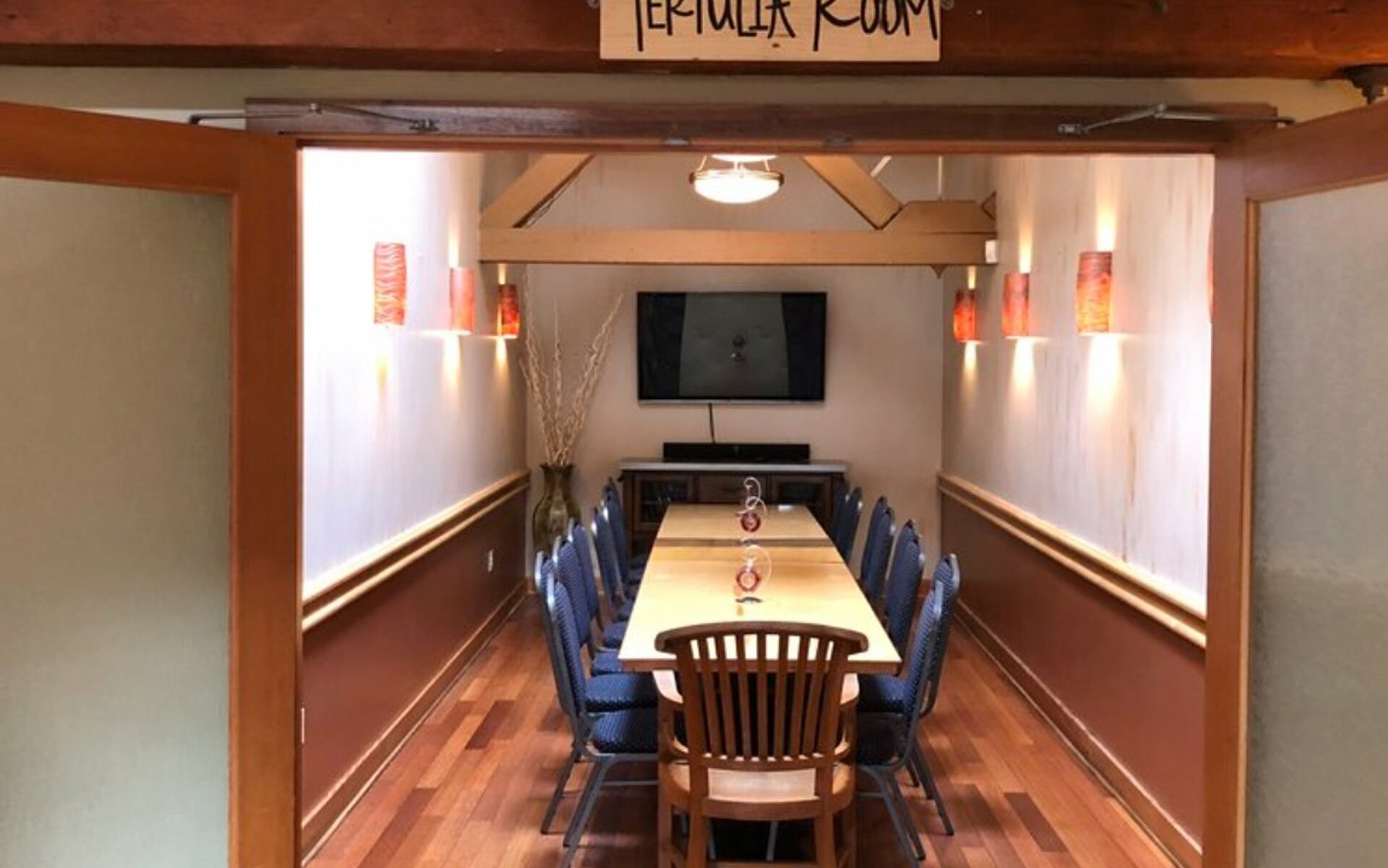 6. Shaker + Spear
Neighborhood: Belltown
Capacity: 60
Edgy and welcoming with weathered wood and creative copper detail, Shaker + Spear makes the seafood the star. Located a few blocks away from the flying fish at Seattle's Pike Place Market, the private dining option at this highly attractive spot should find its way to the top of your list. Enjoy Dungeness crab cakes or Insta-worthy whole red snapper prepared by Chef Jay Donahue in their private space that can host 80 for cocktails, or 60 seated. And Shaker + Spear always offers a full restaurant buy-out.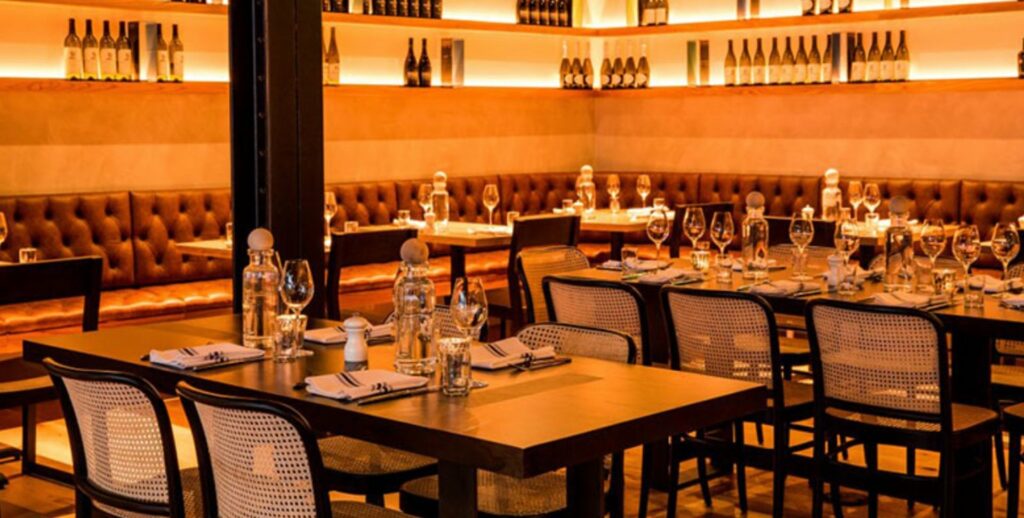 Up up and away. Find the best rooftop venues in Seattle.
7. Charlotte Restaurant & Lounge
Neighborhood: Downtown
Capacity: 31
Choose from three private dining rooms at the impossibly chic Charlotte Restaurant & Lounge, located on the 16th floor of the Lotte Hotel Seattle. Enjoy personalized service when you book here, entertaining amid the light wood and amazing views. Private Dining Room Suite 1 can seat up to 12 people, featuring floor-to-ceiling windows, showcasing downtown Seattle and Elliott Bay. Boasting a large, wood table that can be used to conference, Private Dining Suite 2 has sofa seating, perfect to accommodate a bigger, collaborating crowd. There's a marble-topped bar in Private Dining Suite 3, which is the biggest of the offerings. This room allows space for 31, as a large portrait of Audrey Hepburn looks on approvingly.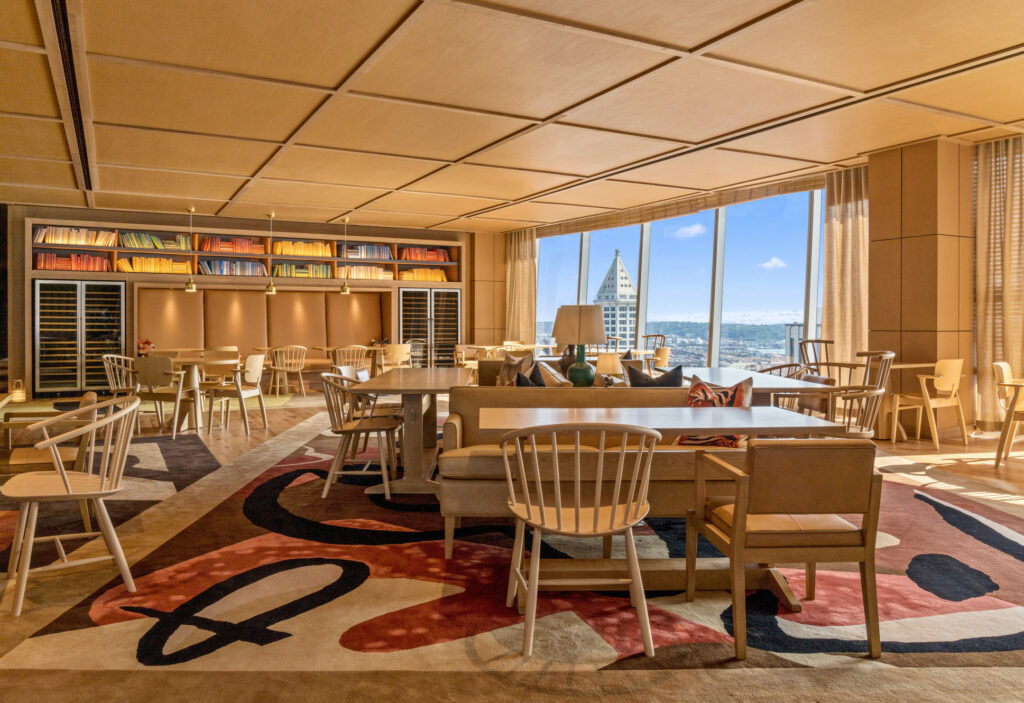 8. Surrell
Neighborhood: Miller Park
Capacity: 60
If your goal is to make an impression, then Surrell is your place. Surrell looks to the season to guide them through their menu, as well as to long-standing partnerships with local farms and distributors. The space itself is unique: it's a two-story turn of the century Victorian. Host your meeting or special night out for up to 60 seated guests. Select from a family-style or tasting menu. Chef Aaron Tekulve will help you curate what's best. If your team needs to present, there's a 55" smart television with a sound system. Thinking about a morning event? Choose from catering packages that feature coffee and delicate pastries, too.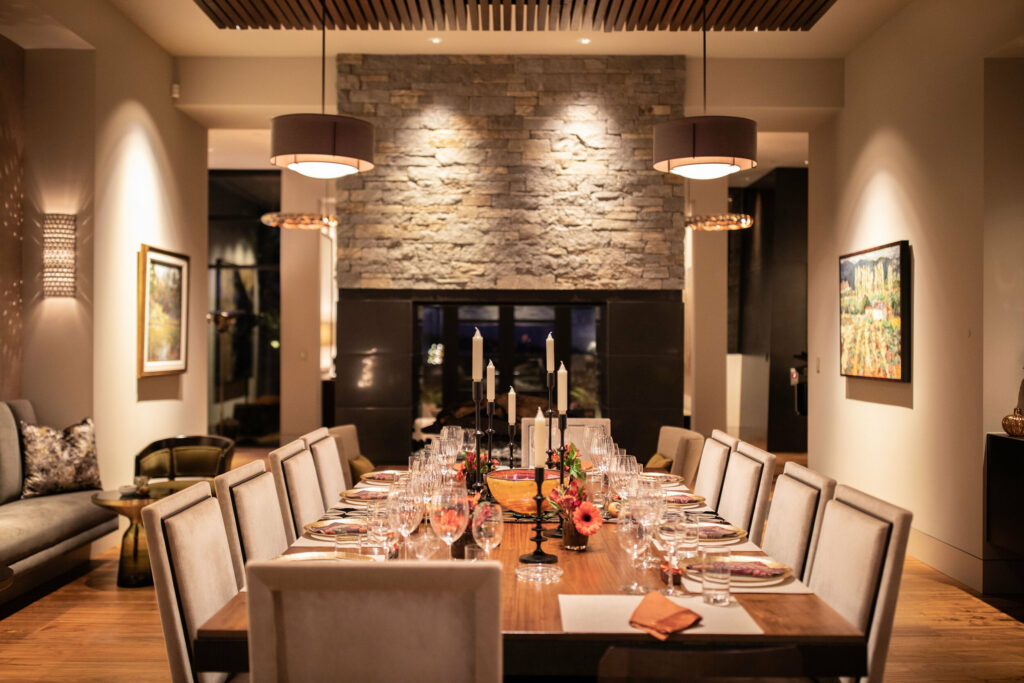 9. Black Bottle
Neighborhood: Belltown
Capacity: 28
Clean and unfussy, Black Bottle takes elegant ease to the next level. Enjoy your own room, with your own music, with your own bar and bartender when you book a private dining room at this chic, minimalistic spot in Belltown. Up to 28 can sit for dinner, all served family style on rustic dishware. If brunch or lunch is more your style, book a mid-day event, and enjoy as the light pours into this private room, which is separate from the main dining room by an industrial-chic, 12-foot steel door.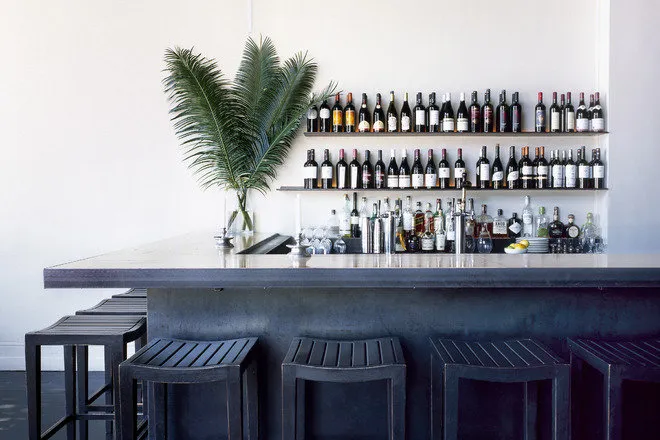 10. Conversation
Neighborhood: Downtown/Pike Place Market
Capacity: 24
Looking to have a productive, professional conversation? Then take your group to the hotspot that bears the same name. Conversation, nestled downtown near Pike Place Market, is a new American spot offering approachable fine dining, specially curated to foster the art of intimate dialogue. The Forum, Conversation's green, lush private dining room, invites up to 24 seated guests. Enjoy a hand-picked menu from head chef Kaleena Bliss. There's even an outdoor courtyard that can be rented for private dining. This earthy, minimalistic patio can accommodate large groups for up to 100 for cocktails, or 60 seated.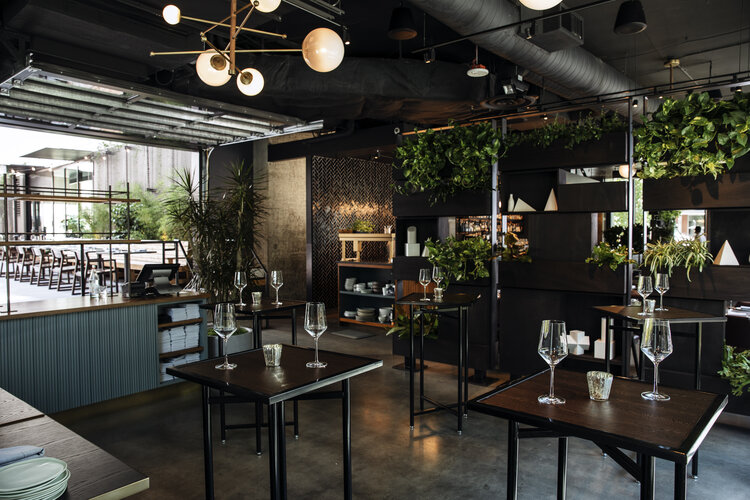 11. Aerlume
Neighborhood: Pike Place Market
Capacity: 60
Aerlume, much like its namesake of a ripened, garden tomato, is a delicious treasure in Seattle. Offering sweeping views of Elliott Bay, Aerlume offers a seasonal menu that does not disappoint. Thanks to clear sights of the Olympic Mountains and Seattle waterfront, booking a private event here will be unforgettable. The Fire Table is semi-private and wraps around a fireplace for up to 18 guests. The Orchard can be configured a multitude of ways, has great views, is totally private, and can seat 60. A long, wooden table graces the Vineyard room, and can seat up to 30 comfortably. The entire restaurant is always available, so book the whole place for a buy-out to accommodate 250.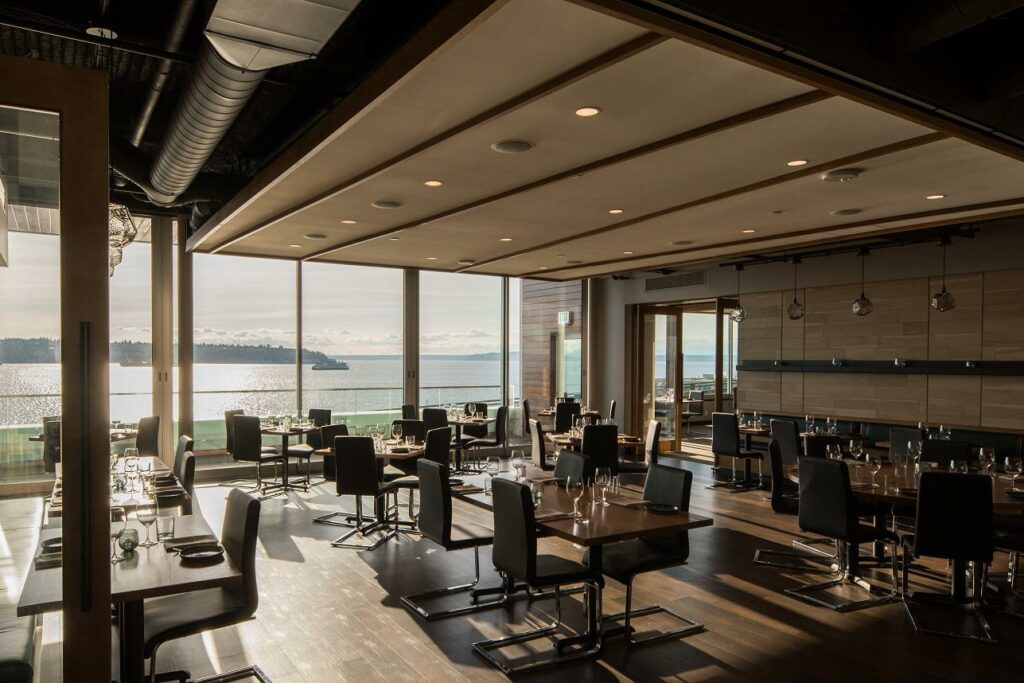 12. Tavolàta Belltown
Location: Belltown
Capacity: 30
Industry powerhouse Ethan Stonewall Restaurants serves up some of the finest Italian in the Seattle area, and Tavolàta Belltown is no exception. Casual, comfortable, and delicious, this rustic mainstay – the original of the group – is looking to host your next corporate gathering on the Mezzanine. Semi-private but full on charm, the Mezzanine can host up to 30 people, as the attentive and experienced staff takes care of your guests' every need. If you love this atmosphere and need more space, book out the entire restaurant for 100 and enjoy an epic and authentic Italian meal (carbonara, anyone?) with curated wines.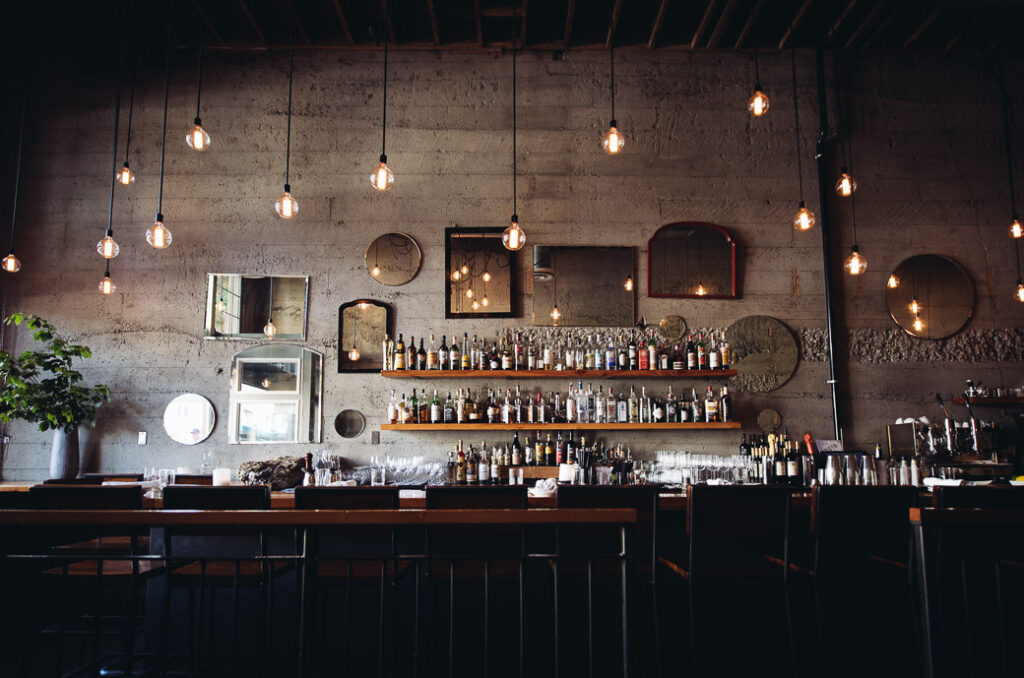 13. Brimmer & Heeltap
Neighborhood: Ballard
Capacity: 25
Herringbone wood and whitewashed walls all dotted with tranquil turquoise accents make Brimmer & Heeltap a soothing, laidback locale to host your next private dining experience. The menu here is Pacific Northwest cuisine, with a slight Asian twist, and full-on flavor. Their tucked-in-the-back studio is totally private, and can host a gathering of 25. Here you'll receive personalized service, and the ability to customize your menu based on the restaurant's seasonal offerings.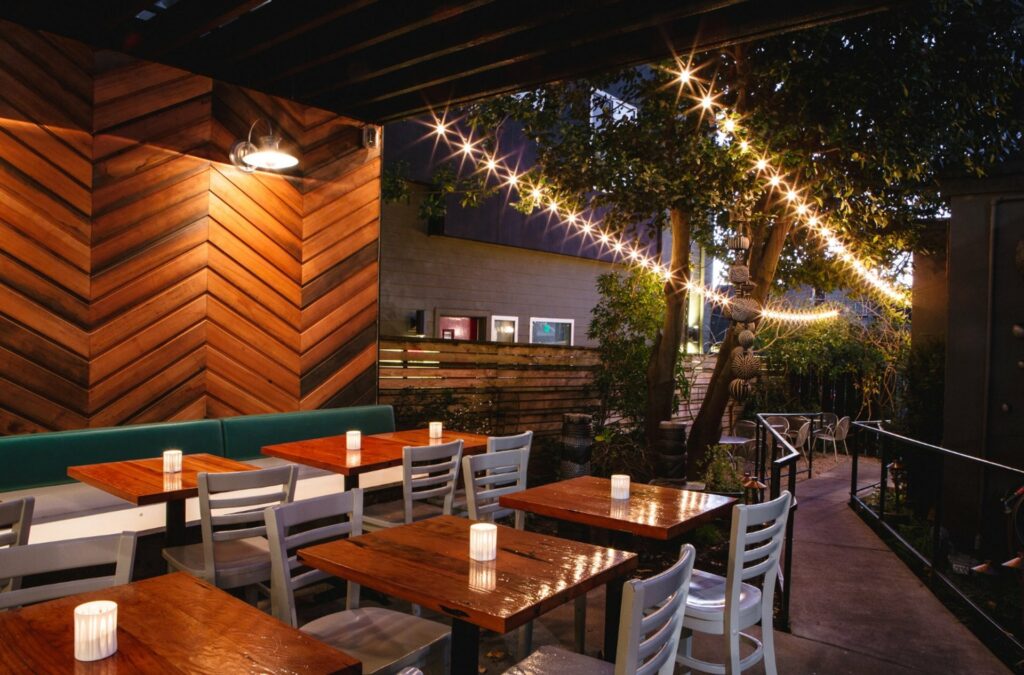 14. Tulio
Neighborhood: Downtown
Capacity: 60
Offering some of the most authentic Northern Italian cuisine in Seattle, Tulio is truly a gem. Chef Walter Pisano will feed your hungry group no matter the time of day. Tulio has their Salaio Private Dining Room, a region-inspired, classic space which is 660 square feet of workable space in which to hold a brunch, board meeting, or cocktail party. Chef Pisano already knows what works best for what kind of event – so feel free giving the reigns over to him so you can focus on your presentation.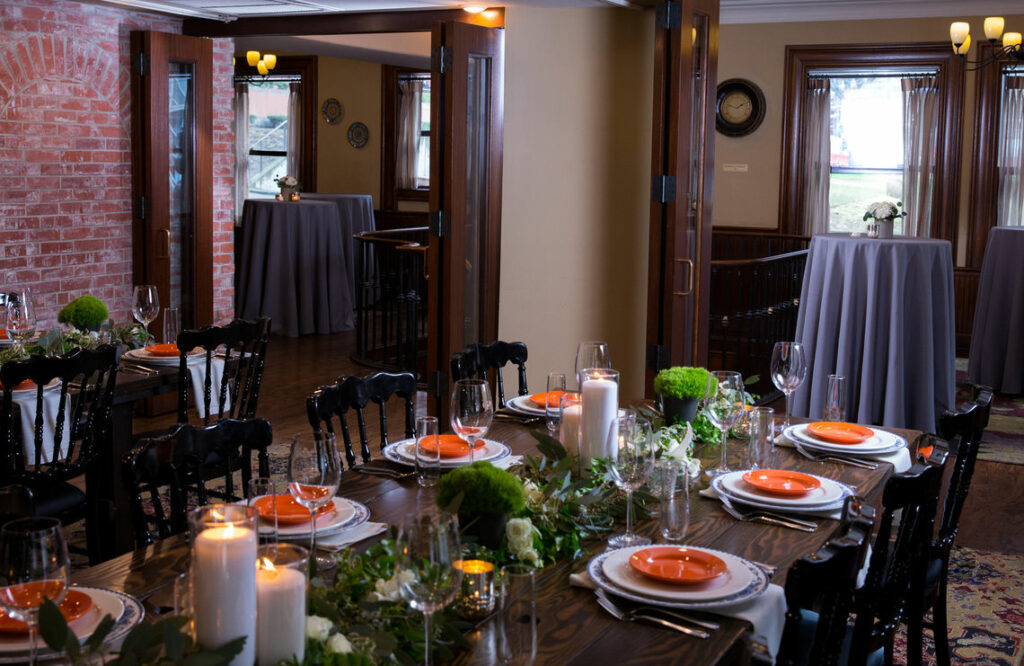 15. 2120
Neighborhood: Belltown
Capacity: 32
Right in the middle of the bustling area where Belltown and downtown meet is 2120, an upscale, American hotspot. Utilizing locally sourced ingredients and serving wines from the Pacific Northwest, the purveyors of 2120 truly believe "if it grows together, it goes together". Book the private room at this approachable spot, a sectioned off area within the restaurant that can comfortably accommodate 32. This restaurant is in the middle of it all, as it's just steps away from most of the major hotels and Amazon's campus. And if your guests are coming via car, there's a free (free!) parking lot in the building.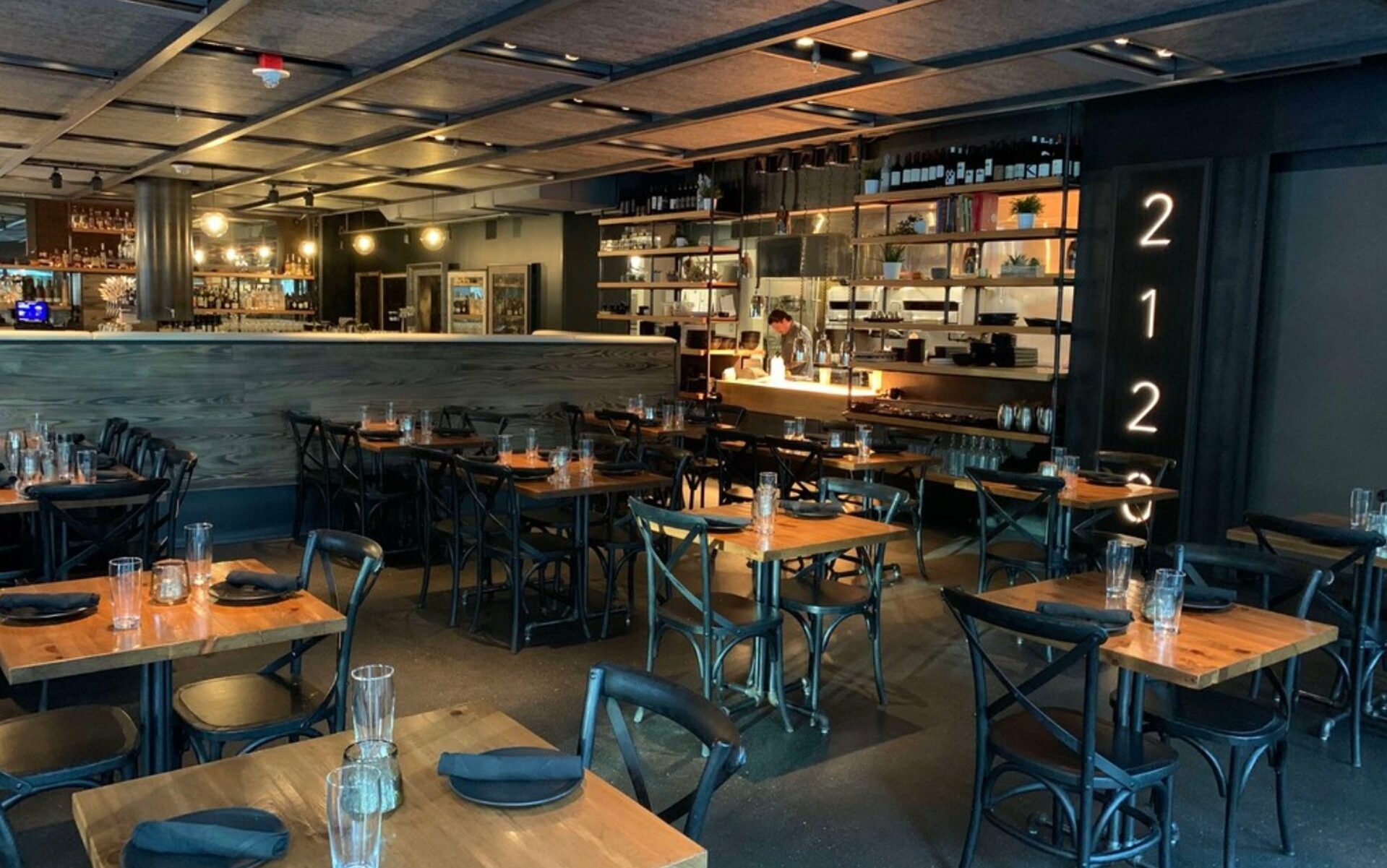 16. The Harvest Vine
Neighborhood: Madison Valley
Capacity: 20
There are three options from which to select when it comes to private dining at The Harvest Vine, a Spanish tapas place in Madison Valley. This spot is unassuming at first, then slowly reveals itself to be a fun secret in which you are now privy. Descend down their stairs to reveal an almost cavernous wine cellar of stone. Here you'll have two options for totally private dining. The Wine Cellar Rooms seats up to 20 and is totally enclosed, featuring floor-to-ceiling wine racks and a copper wine bar. Choose the Harvest Room that seats 32, with its stone walls, still-life paintings, and farmhouse furnishings. Or combine them together, to enjoy the full restaurant, its tapas, and convivial atmosphere.
Why Finding the Right Venue for Your Event is Important
From large corporations to start-ups, organizations these days are all looking for ways to "be alone, together." Collaboration is happening again in person, which means a rise in private dining. Restaurants, especially in forward-thinking Seattle, have risen to the occasion and prioritized private dining. Selecting the right spot will not only be a reflection of your company, but will be a hopeful springboard for future relationships, deals, sales, and opportunities.
Top Things to Consider When Booking an Event Venue
The right private dining space in Seattle doesn't come calling. You will have to find it. So there are certainly things to consider before you book your next event. Ask yourself or your team:
How big is your crowd?
Will my guests need parking?
How close is the restaurant to our office/conference center/meeting venue?
What is my budget?
What amenities will the restaurant provide?
Will I need audio/visual, sound, or other equipment for presentations?
Do you need/want an outdoor element?
Are there any food allergies?
The more answers you have, the more prepared you will be. Preparation makes you focus better during the event. If you are at ease, your guests will feel it.
Find the Best Event Venues on The Vendry
The Vendry is here to help you find the best private dining options in Seattle. Source out where to host your next private event in the area on The Vendry's impressive marketplace of offerings. Get started on your private dining restaurant search today!
Read More:
Rooftop Venues in Seattle Perfect for Your Next Gathering
Not Your Average Venue: The Most Unique Venues in Seattle
The Best Private Dining Rooms in Chicago to Host Your Next Dinner