If you're looking for a unique event venue Seattle does not disappoint. It's the original home of coffee culture, grunge music, and the tech industry. There's a robust outdoor lifestyle with its enviable Pacific Northwest topography for the day, and well-appointed upscale dining options at night. It's a unique city with unique venues on offer. We've curated 14 versatile venue Seattle spots with a bit of everything on America's favorite peninsula.
Unique Event Venues in Seattle that Will Elevate Your Next Event
Like many or even most major cities, Seattle is made up of neighborhoods with their own identity. That said, there are some common themes that emerge:
1) Converted Seattle warehouses really hit the spot.
2) Museums here are fabulous and often quirky.
3) Idiosyncrasy is very much appreciated.
4) You are literally surrounded by water, so lean into it.
5) If you like wood and brick accents you've chosen the right city.
1. Showbox
Neighborhood: SoDo District
Capacity: 1,150
Wood-beam and brick architecture reign at Showbox, a converted warehouse located just south of the major sports stadiums. This venue is relatively new and moonlights as a concert venue where Kid Rock, The Pogues, The Hives, Dropkick Murphys, Heart, and others have held court. It's a blank canvas albeit one with attractive wood beams and brick architecture. This will comfortably hold up to 1,150 people so you can accommodate larger occasions.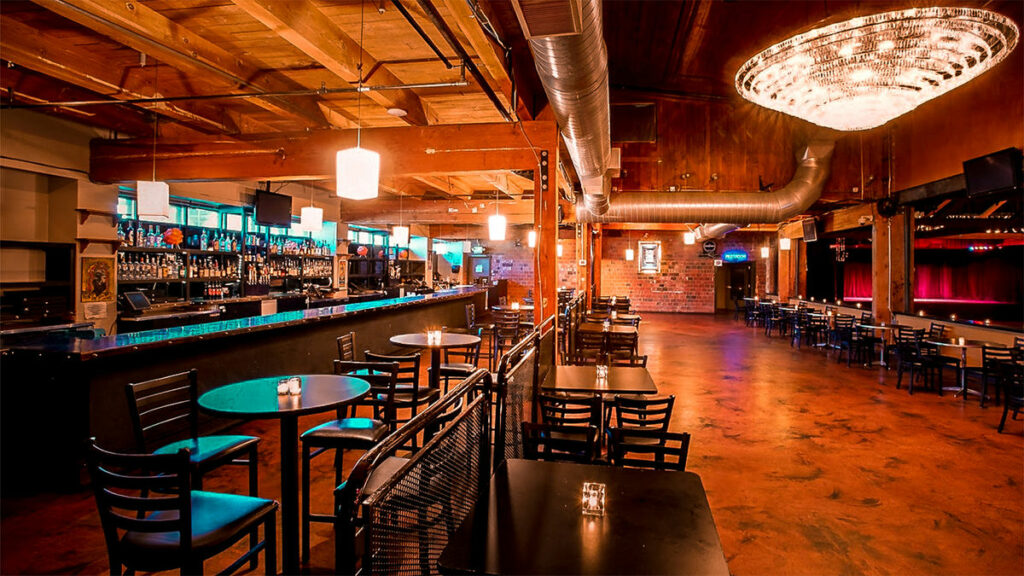 2. Chihuly Garden and Glass
Neighborhood: Uptown
Capacity: 1,500
Dale Chihuly is hands down the greatest living glass artist, at the very least stateside. His blown glass sculptures can be found in many prominent locales, including the eponymous Chihuly Garden and Glass. This coveted 4,500 square foot venue has been named the best wedding venue in Washington State by prestigious travel guide Frommer's, but it's an incomparable space for any occasion. There's three areas to work with: The Galleries (there's eight); The Garden (gorge); and The Glasshouse which holds a 100-foot long Chihuly hanging sculpture. Not your standard chandelier.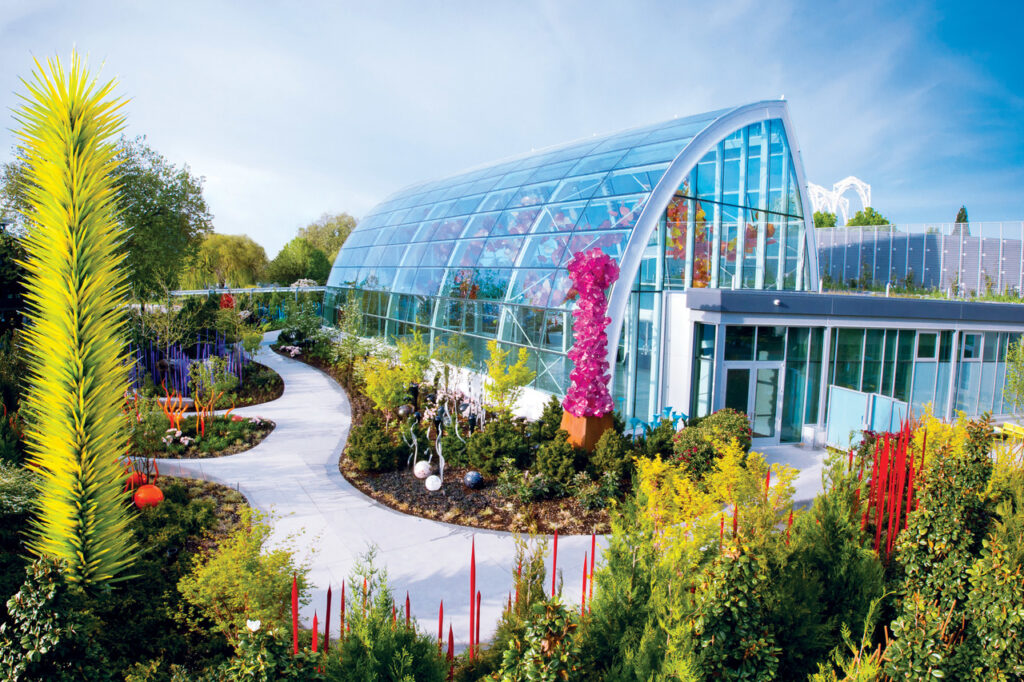 3. Emerald City Trapeze
Neighborhood: SoDo District
Capacity: Contact for more info
To call Emerald City Trapeze a unique venue is an understatement. If you're looking for a Cirque du Soleil vibe at your next event then how about dining under aerial performers? This 20,000 foot venue has –thank goodness–vaulted ceilings where you can order up a trapeze act for entertainment along with that DJ. If you're looking for a team building activity you can also sign your group up for a class here. Quick FYI: People who live in the Pacific Northwest dubbed Seattle the "Emerald City" due to the surrounding evergreen trees' year-round greenery. In the broad sense there's really only two seasons to work with here—wet and dry.
4. Seattle Aquarium
Neighborhood: Elliot Bay Waterfront
Capacity: 800
As a general rule when it comes to events, aquariums are pretty fantastic venues. The Seattle Aquarium is a particularly lauded establishment for its research around marine conservation, not to mention the marine menagerie who call this home. The Ackerley Foundation Puget Sound Hall doubles as the go-to event space, which features a massive 20' by 40' look into the "Window on Washington Waters" where you can watch hundreds of fish in action. It not only saves on decor spending, but adds a quirky twist to any corporate or social function of up to 800 people over 18,000 square feet. After all, a 120,000 gallon (give or take) fish tank is a centerpiece that's hard to one-up.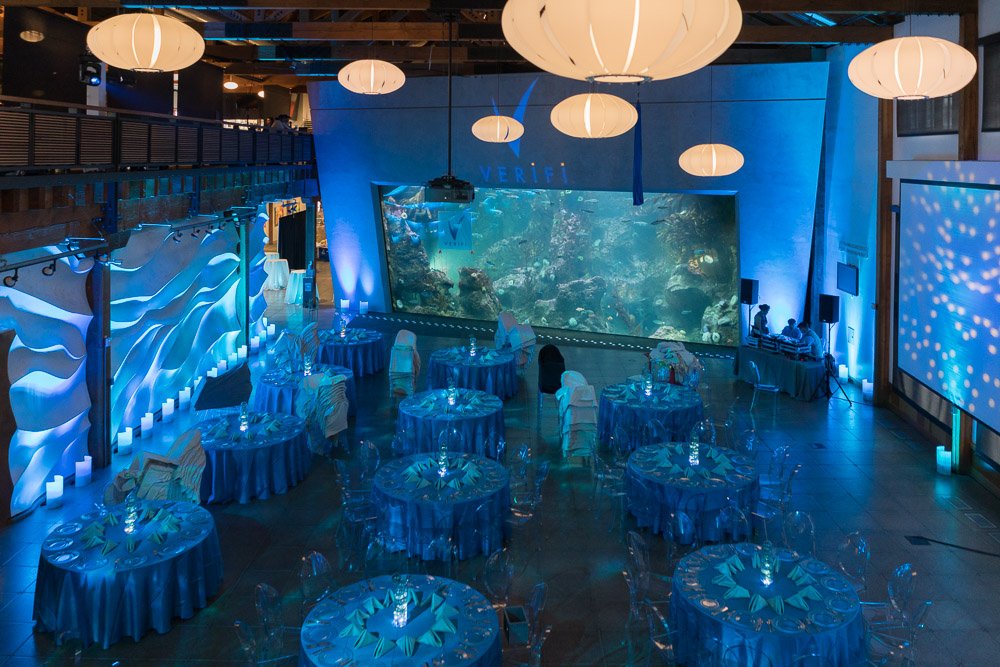 5. Seattle Design Center
Neighborhood: Georgetown
Capacity: 899
Seattle Design Center epitomizes a sleek and contemporary layout with an 8,700 square foot atrium surrounded by showrooms. It's a versatile but not completely blank space to work with for gatherings of 550 seated or 899 standing. The Center itself has been around since 1973 and has become an integral part of the city's cultural scene. Over 1,000 vendors are represented here in luxury home furnishings, decor, and textiles. It's a mercantile mecca that never goes out of style.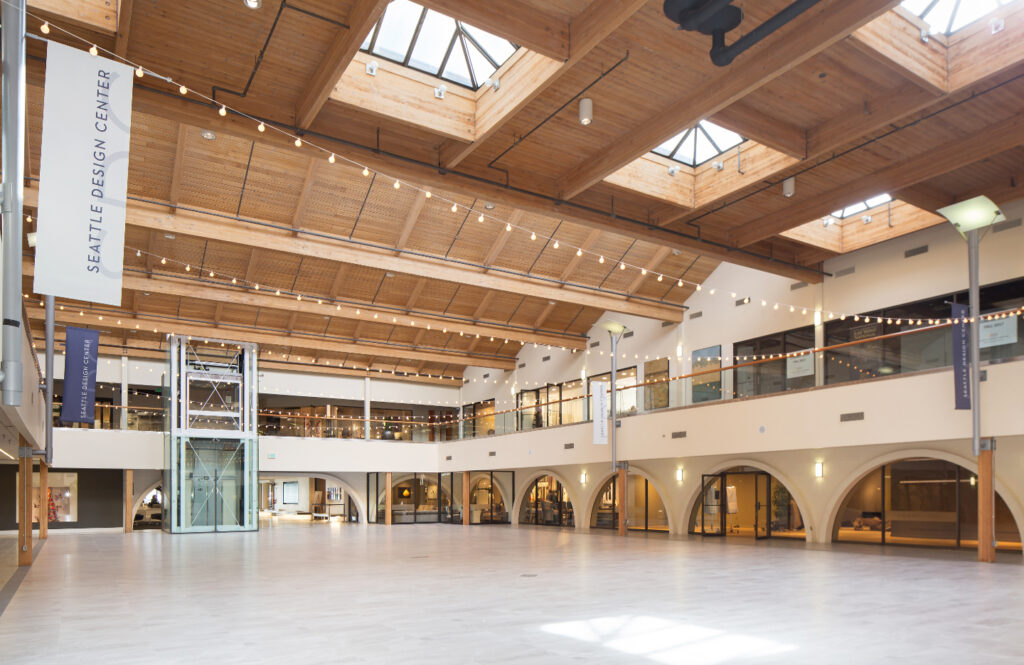 Stop and smell the roses! Find the top floral designers in Seattle.
6. AXIS Pioneer Square
Neighborhood: Downtown
Capacity: 550
AXIS Pioneer Square perfectly melds Seattle urban industrial with upscale luxe offerings. The venue itself is in the historic 1890 Globe Building. (Bibliophiles will also appreciate this used to be the site of the Elliot Bay Book Co.) Antique wood floors and stunning 15' brick archways round out the 10,000 square feet of event space for up to 350 seated or 550 cocktail-style. Seattleites continuously give this venue rave reviews, so you're in good hands.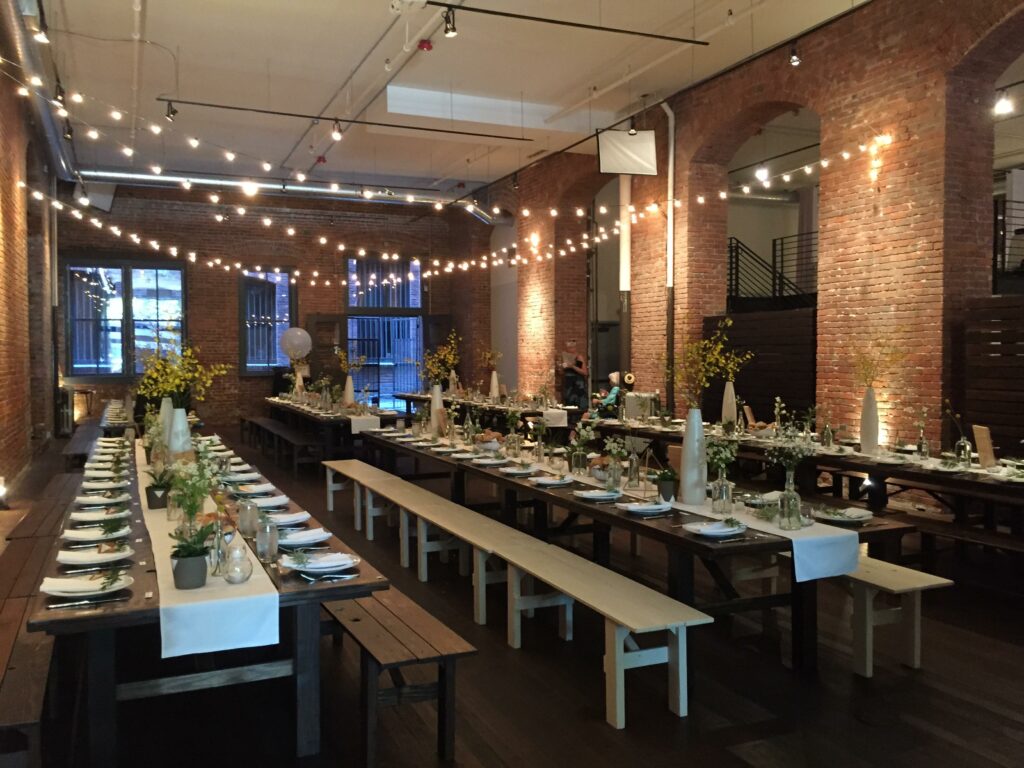 7. Museum of Pop Culture
Neighborhood: Uptown
Capacity: 250
The Museum of Pop Culture is a love letter to the Seattle zeitgeist, science fiction, fantasy, and beyond. Established in 2000 by the late Microsoft co-founder Paul Allen and his sister Jody, this nonprofit has exhibitions that range from a Grunge Collection to an upcoming exhibit celebrating Oscar-winning Black Panther costume designer Ruth E. Carter's "Afrofuturism" conceptions. Members of the advisory board have included Steven Spielberg, George Lucas, and Ray Bradbury, among others. There's technically over 100,000 square feet of event space to consider in this Frank O. Gehry-designed building which your event of 250 will adore. It's also spitting distance from the Space Needle, which somehow feels appropriate.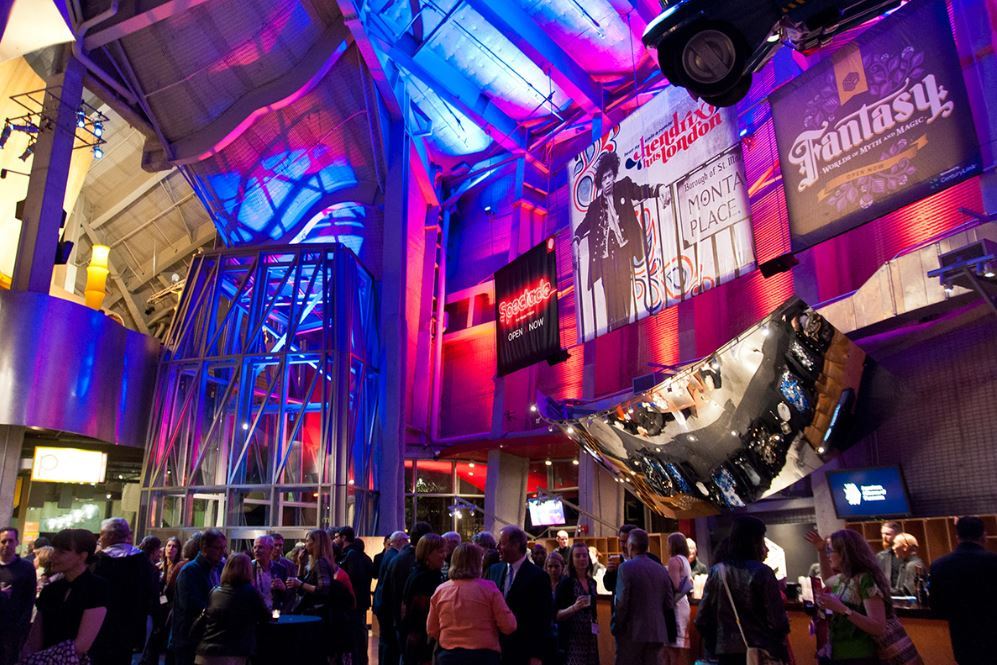 8. Fremont Abbey Arts Center
Neighborhood: Fremont
Capacity: 350
Fremont Abbey dates back to 1914 but experienced a head-to-toe revamp in 2008. It's a multi-use venue space and as you may guess from the name, it was originally a church. As planners will know better than anyone, converted churches make great venues. Open, usually tall ceilings, great acoustics… it just works. Despite the complete renovation, this spot maintains a warm vintage style across the two large rooms. This is a popular concert venue and the Center does a lot with arts education, but truly anything will work here event-wise.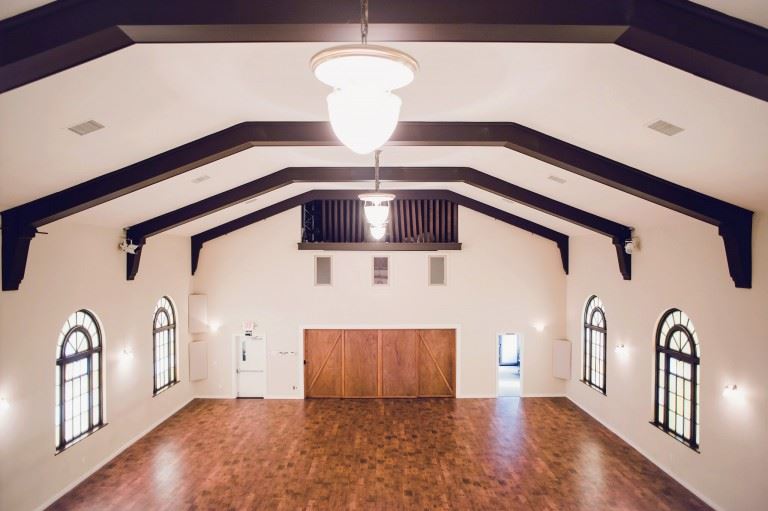 9. Within SoDo
Neighborhood: SoDo
Capacity: 450
Within SoDo originated as a metal shop, an industrial equipment sales location, and a warehouse for furniture storage. While its purpose has changed, that industrial aesthetic and character still permeates throughout. It's a fantastic flex space which includes a 3,000 square foot roof deck. A/V perks include a 20' projection screen, which will come in handy for weddings, product launches, photoshoots, workshops, and everything in between.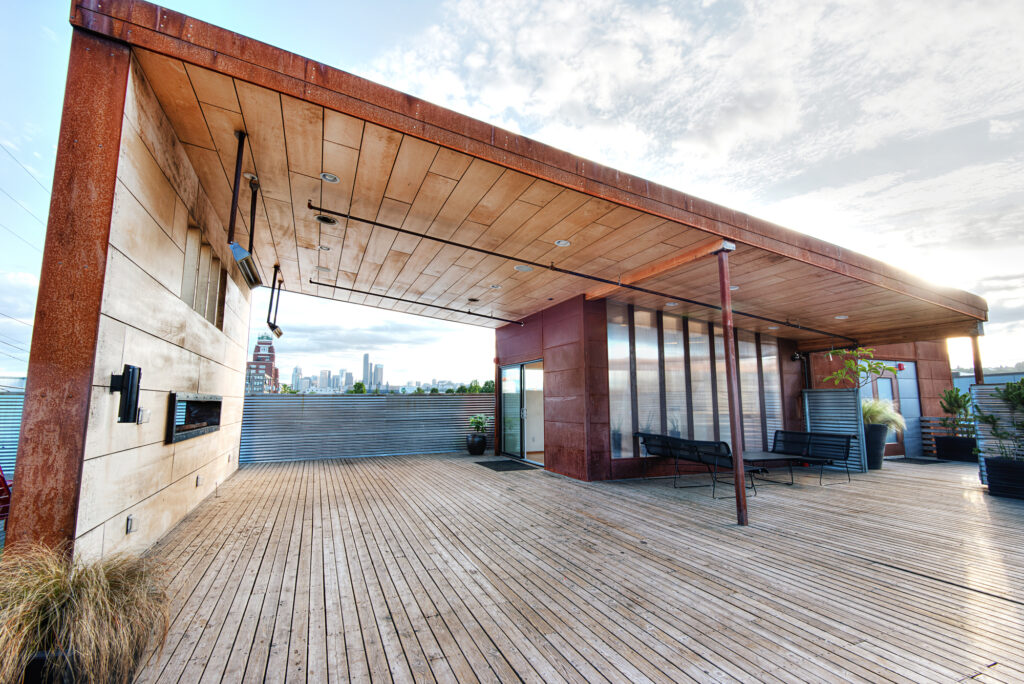 10. First & Bell
Neighborhood:  Belltown
Capacity: 500
Seattle's Belltown is a former semi-industrial arts district which has been transformed into one of the city's most popular neighborhoods. Art galleries, restaurants, and boutiques dominate and as a result it's a cultural hotspot. The First & Bell venue located in this trendy neighborhood checks a lot of boxes. 9,000 square feet of indoor/outdoor space and 20 + foot ceilings create a spacious scope to put your own unique stamp on, while exposed brick and timbers, dripping chandeliers, and wrought iron railings add a sense of industrial chic flair. The facilities and amenities are of the highest caliber, from a professional ice machine to rooftop heaters. It's also pet friendly, so do with that info what you will!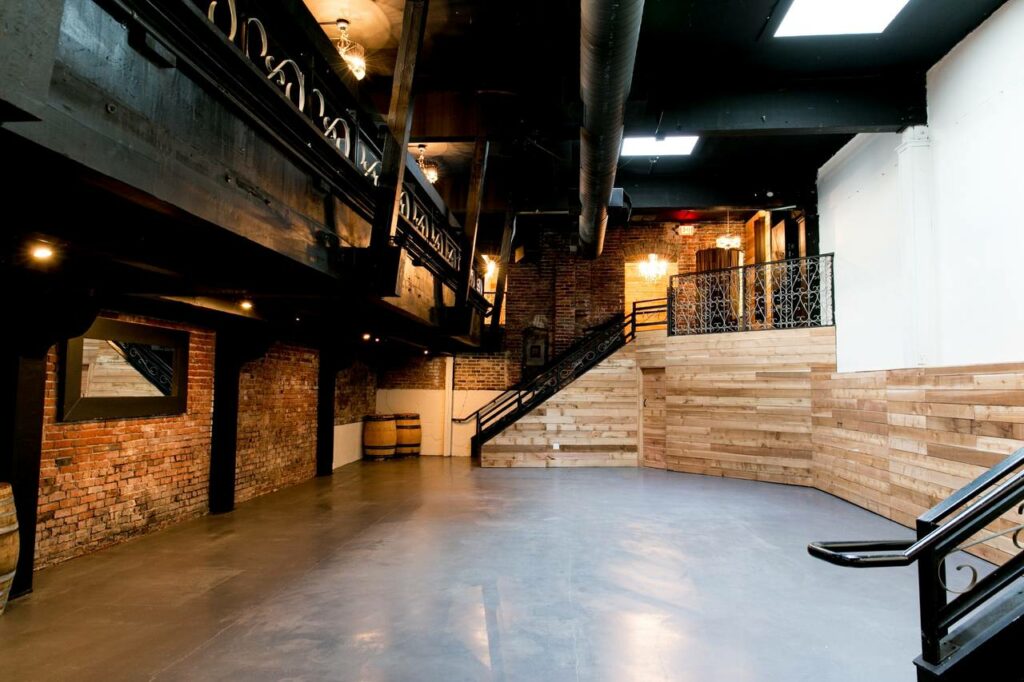 11. Bella Luna Farms
Location: Snohomish
Capacity: 150
A mere 30 minute drive north of Seattle and you'll find Bella Luna Farms for an ultimate farm-to-table experience. The setting is incredibly special. Among the 12 acres you'll find open fields, ponds, organic gardens, hand-crafted stone and timber structures, magical trees, vegetable and herb gardens, a farmstead creamery, an apiary, chickens, and goats. It's a very The Secret Garden atmosphere with Practical Magic vibes, except instead of witches it's farmers. (If you know, you know.) This was named "Best Intimate Venue" by Seattle Bride magazine in 2020, something your 150 guests would agree with.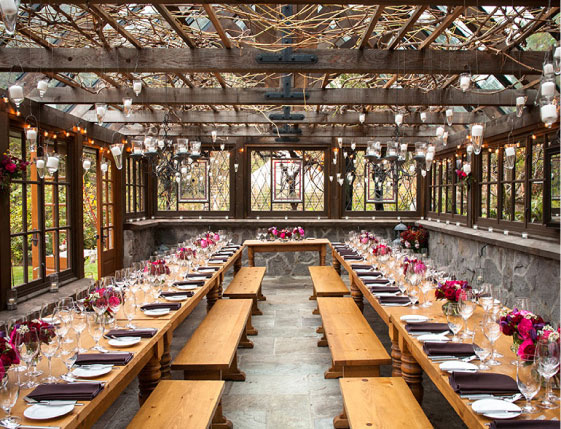 12. Olympic Rooftop Pavilion
Neighborhood: Ballard
Capacity: 150
Atop the historic boutique Hotel Ballard sits the Olympic Rooftop Pavilion at Stoneburner. The name is a nod to the mountain range, which you can see from this dining aerie. Other views on-hand from the west-facing window walls (which fully open) include the Cascades, Puget Sound, and Ballard Waterways. This 1,370 square feet is about communal gatherings around one, two, or three long tables.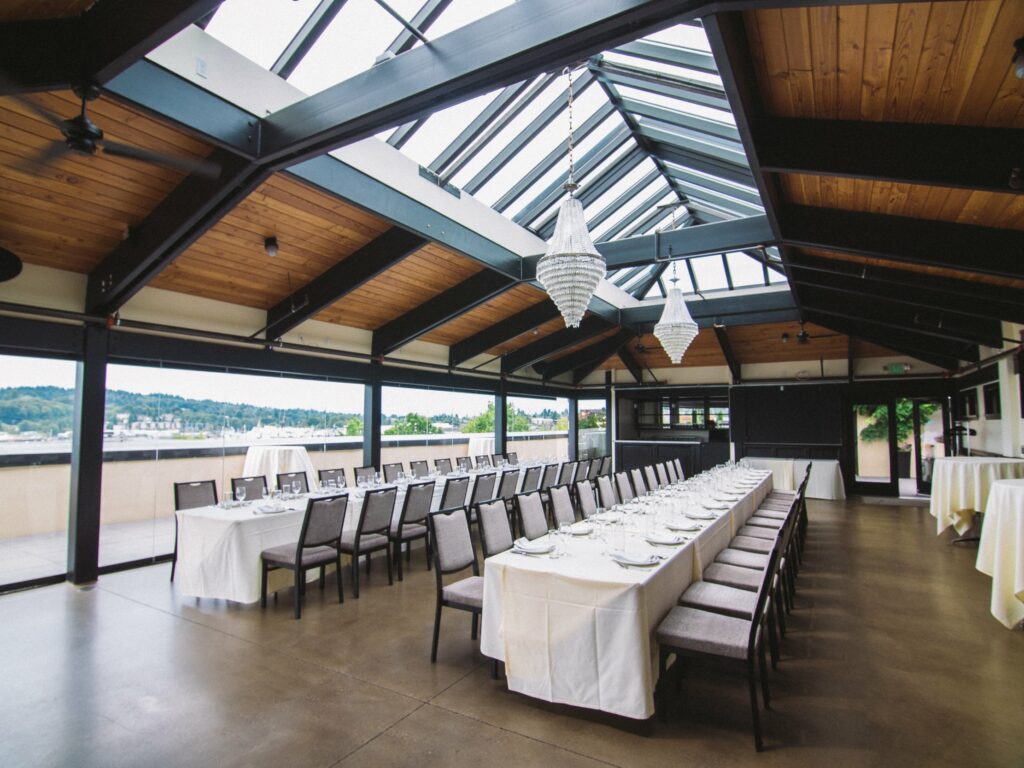 13.  Sole Repair Shop
Neighborhood: Capitol Hill
Capacity: 150
As its name spells out, Sole Repair Shop originated as a shoe repair warehouse in the 1900s. While its purpose has changed, the interior retains that quintessential turn of the 20th century touch, with rustic wooden walls and exposed beams. Twinkling Edison lighting is another industrial chic accent that adorns the otherwise blank canvas. This 1,800 square foot venue is something of a hidden gem, perhaps due to its location behind an unassuming rustic garage door. This place solely (badam ching!) serves as an event venue these days, so there's plenty of amenities and built-in infrastructure to work with for 60-150 people.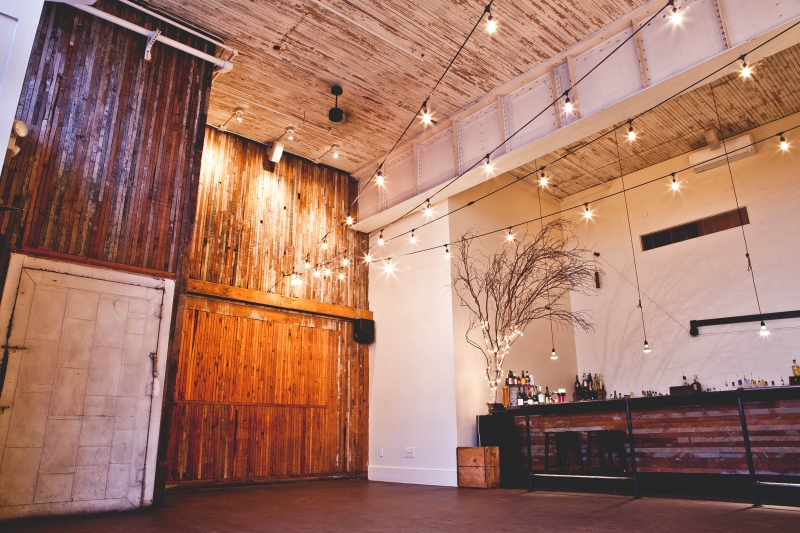 14. The Museum of Flight
Neighborhood: King County International Airport
Capacity: Contact for more info
The Museum of Flight is a real drop-the-mic venue space just south of Seattle and technically on the grounds of an airport. For those familiar with Washington, D.C. this is comparable not just in theme but function to the Air and Space Museum. There are five exhibit spaces and/or six meeting and banquet spaces to choose from, so it's truly suitable for anything from large galas to smaller off-sites. Dine under World War I & II fighter planes in the J. Elroy McCaw Personal Courage Wing or if you're looking for something with a more rustic vibe there's the William E. Boeing Red Barn where the iconic airline company started out. Even if you're not a Top Gun or Interstellar aficionado this is a real crowd-pleaser for anybody and everybody.
Why Finding the Perfect Venue for Your Event is Important
Finding the right venue sets the tone for everything, and unless you truly just need the biggest space available (à la the Javits Center in New York), you can really play with different combinations of ambiance, style, location, and more to find something that not only reflects your/your client's visions, but that logistically is up to the task. 
Top Things to Consider When Booking an Event Venue
There are plenty of subcategories to this list of course, but to get the checklist going:
Budget, sigh.
Location, Location, Location!
Ambience.
Layout.
Anticipated head count.
Transportation/parking.
Catering situation.
A/V needs.
Find the Most Impressive Venues on The Vendry
The Vendry is a leading destination for event professionals looking to plan their next in-person, hybrid, or virtual event. If out of the box Seattle venues are on the to-do list we're ready to help you get a proposal started. Start searching for your perfect venue today.
Read More:
10 Unique Outdoor Event Spaces in NYC for Your Next Event
Host Your Next Offsite at One of these Stellar Venues Near San Francisco
Top Corporate Event Venues in NYC for Your Next Event