New York City is a bustling metropolis and a global hub for business, making it an ideal destination for hosting a corporate event. With its diverse range of venues, including conference centers, hotels, and unique event spaces, the city offers countless options to accommodate events of all sizes and styles. From the towering skyscrapers of Midtown Manhattan to the historic architecture of downtown, the city's iconic skyline provides a stunning backdrop for any event. But if you're looking to host your next event. If you're planning a corporate event in New York City, the options are endless, and the opportunities for a successful and unforgettable event are abundant.
Host Your Next Corporate Event at One of These New NYC Venues
New York City is home to a diverse and ever-changing landscape of event venues, with new venues and event spaces constantly emerging. Hosting an event at a new venue in NYC can offer a range of advantages, from showcasing your event in a fresh and exciting atmosphere to taking advantage of the latest technology and amenities. Additionally, new venues often offer a unique and innovative perspective that can help differentiate your event from others in your industry. In a city known for its trendsetting and innovative spirit, hosting at a new venue can position your event and brand at the forefront of the latest trends and ideas. Whether you're hosting a corporate gathering, an offsite, or a large conference, a new venue in NYC can provide an unforgettable experience for both hosts and guests alike. Read on to learn about some of the newest venues in New York City.
1. Racket NYC
Neighborhood: Chelsea
Capacity: 650
Racket NYC is a newly opened venue located in the trendy NYC neighborhood, Chelsea. As a performance space, Racket NYC is fully equipped with state-of-the-art technology and an impressive stage set up. With its modern and sleek design, and a capacity of up to 500 guests, the space offers an impressive atmosphere for any corporate gathering from large conferences or roundtables to holiday parties. The venue features multiple event spaces, including a main ballroom, lounge area, and rooftop terrace, all equipped with audiovisual equipment and lighting.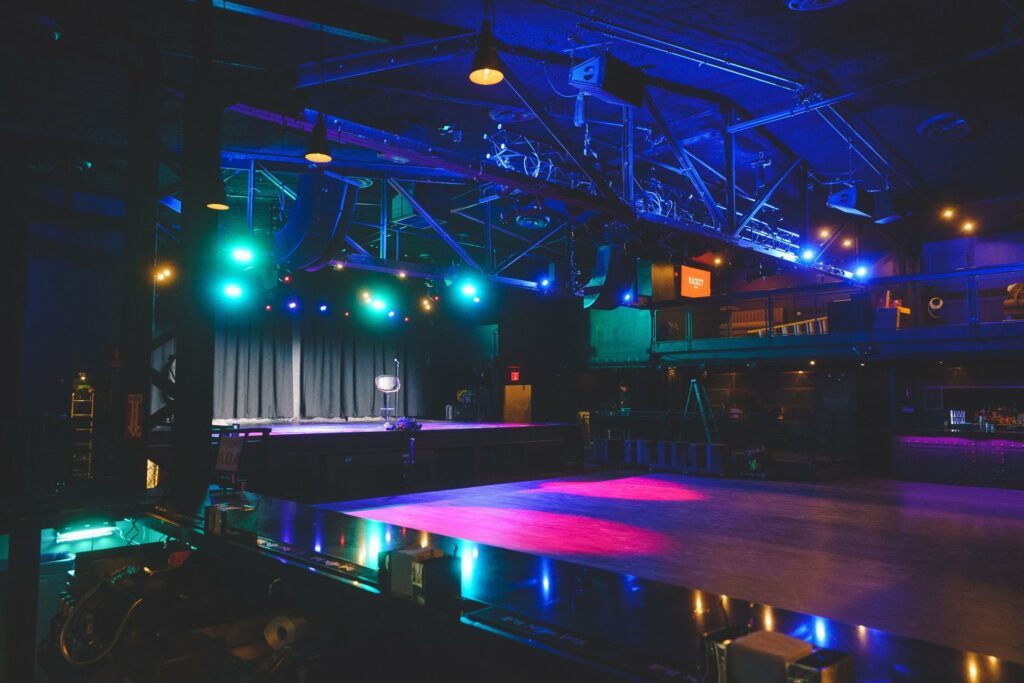 2. Lavan 641 Midtown
Neighborhood: Hell's Kitchen
Capacity: 800
If you're looking for a blank canvas with a modern twist, Lavan 641 Midtown is the venue for you. This stylish event space in New York City is quickly becoming a popular choice for those seeking a stylish and turn-key space for their events. The venue is fully equipped with a full chefs catering kitchen, top of the line audio visual equipment, and exclusive VIP green rooms. Perfect for a pop up launch or corporate holiday party, Lavan 641 Midtown is a versatile space that can easily be transformed for your event.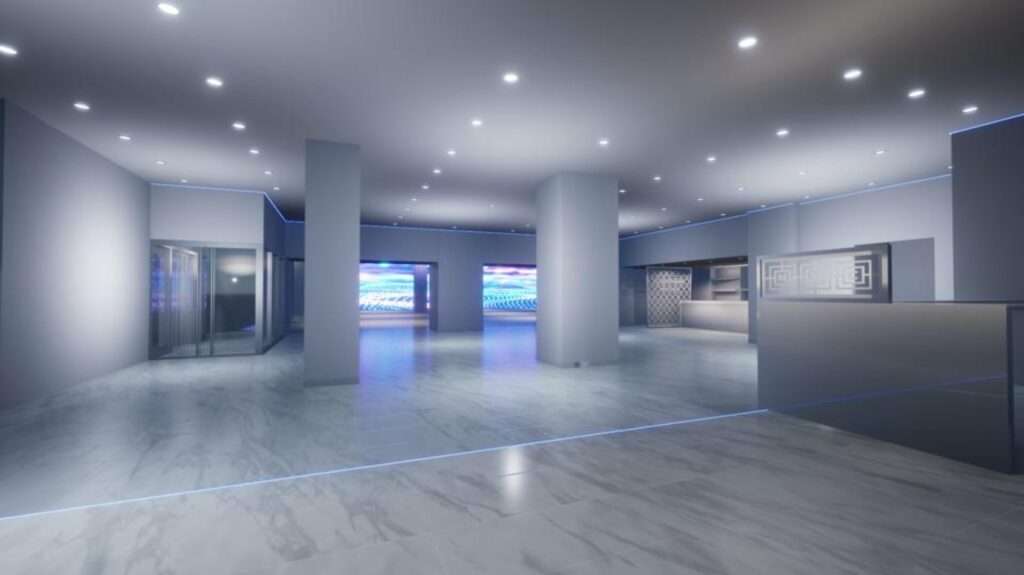 3. Carroll Hall
Neighborhood: Williamsburg
Capacity: 130
Less than a year old, Carroll Hall is a stunning new venue in New York's trendy neighborhood of Williamsburg. The venue features an open-air courtyard garden, mezzanine lounge, dining area, and a discreet wooden "treehouse". The space is available for private events such as offsites, art exhibits, and corporate functions. The hall was inspired by the natural world and designed to create a quiet retreat for guests. The space features handmade mosaic murals and secret doors making it a one-of-a-kind venue. With fountains and water features, stormwater is collected and recycled for irrigation, inviting birds, bees, and butterflies back into the area. Carroll Hall is an unexpected nature retreat in the heart of New York City.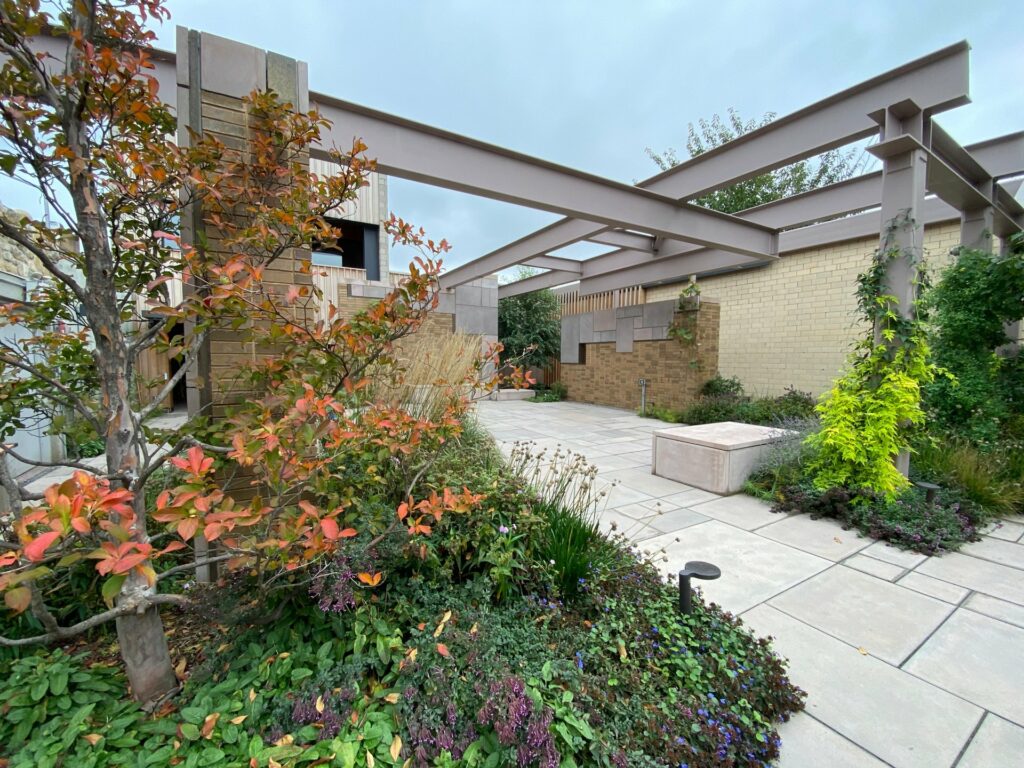 4. Moxy Brooklyn Williamsburg
Neighborhood: Wililamsburg
Capacity: Contact for more information
Moxy Williamsburg is a playful and unconventional 216-room boutique hotel that embodies the spirit of its trendy neighborhood. Newly opened in March 2023, the hotel features timeless architecture, light-filled interiors, and a range of dining and drinking venues conceptualized by Bar Lab, including Mesiba, Bar Bedford, Jolene, and LilliStar. The bright and airy rooms feature natural materials and space-saving designs. The hotel also offers a backyard garden, flexible co-working and meeting studios, and an indoor/outdoor rooftop bar with stunning views of the Williamsburg Bridge and Manhattan skyline.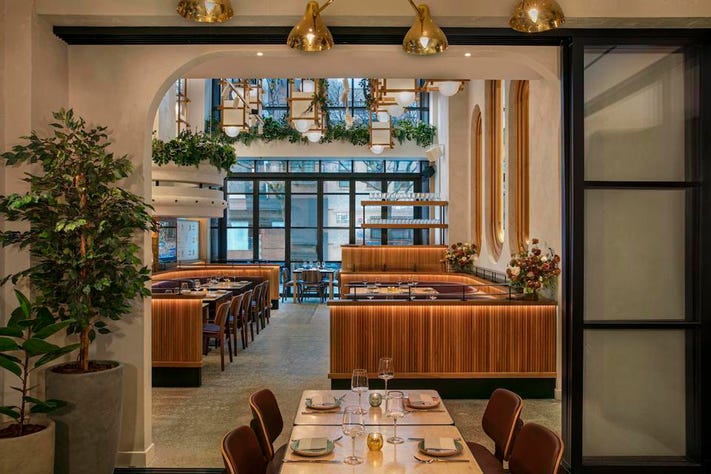 5. Aman New York
Neighborhood: Midtown
Capacity: Contact for more information
The Aman brand is synonymous with exceptional hospitality and impeccable attention to detail, making it an excellent choice for any event. Less than a year old, Aman New York offers a blend of modern elegance and timeless design, with unique features such as double-height ceilings, fireplaces, and floor-to-ceiling windows. The hotel's restaurants feature traditional Italian dishes and Japanese cuisine using seasonal ingredients. Aman NYC offers multiple spaces available for events including private dining rooms, a stunning garden terrace, and swanky jazz club.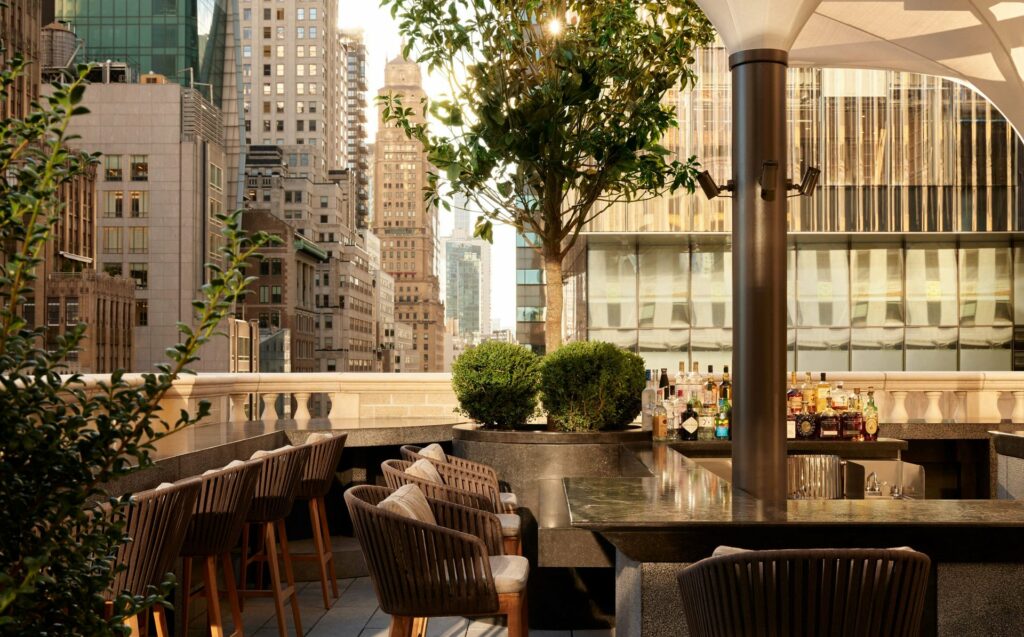 Need a blank canvas for your next event? Browse raw spaces on The Vendry.
6. Bathhouse Studios
Neighborhood: East Village
Capacity: 300
Located in the East Village on 11th Street between Avenues A and B, Bathhouse Studios was formerly a New York City Public bathhouse converted into a space for events, film, and photography. The space can host up to 300 guests and provides complete privacy to the street level floor, making it perfect for exclusive and high-profile events. The studio has a small yet capable and friendly staff that caters to every need of the guests. A complete selection of rental equipment is available in-house.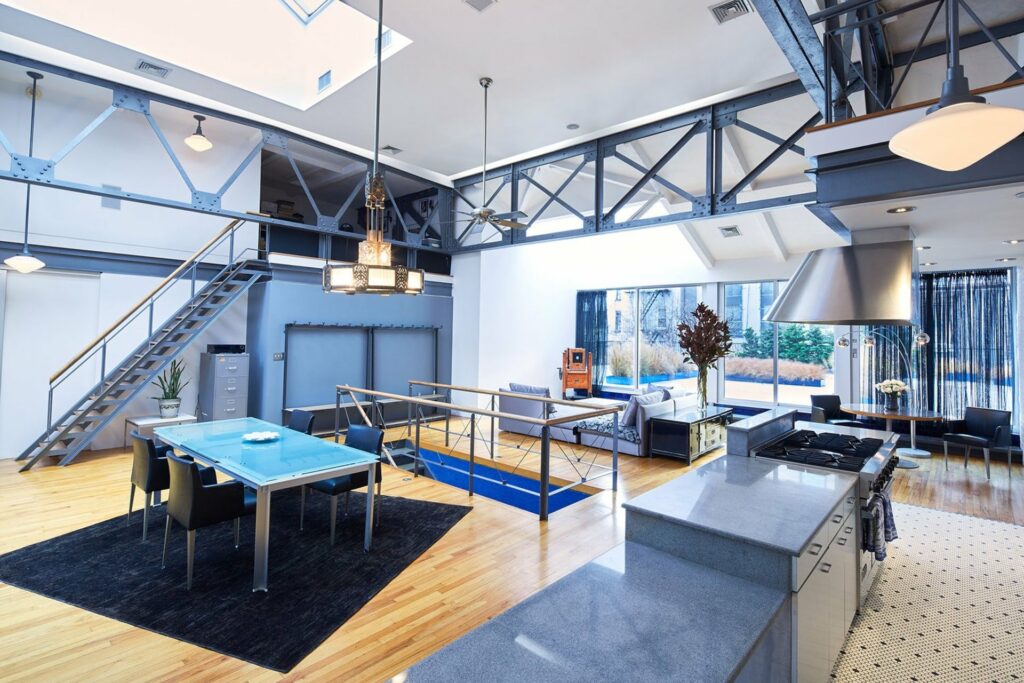 7. Waxie's Private Room at Barbuto
Neighborhood: West Village
Capacity: 40
Waxies Private Room is a spacious, subterranean private dining room with exposed brick walls located underneath Barbuto. Just six months old, the space features an area for pre-dinner receptions and can accommodate parties of up to 40 guests for a seated dinner. The experience at Waxie's offers the Barbuto family-style menu including a combination of Chef Jonathan Waxman's signature dishes as well as seasonal items.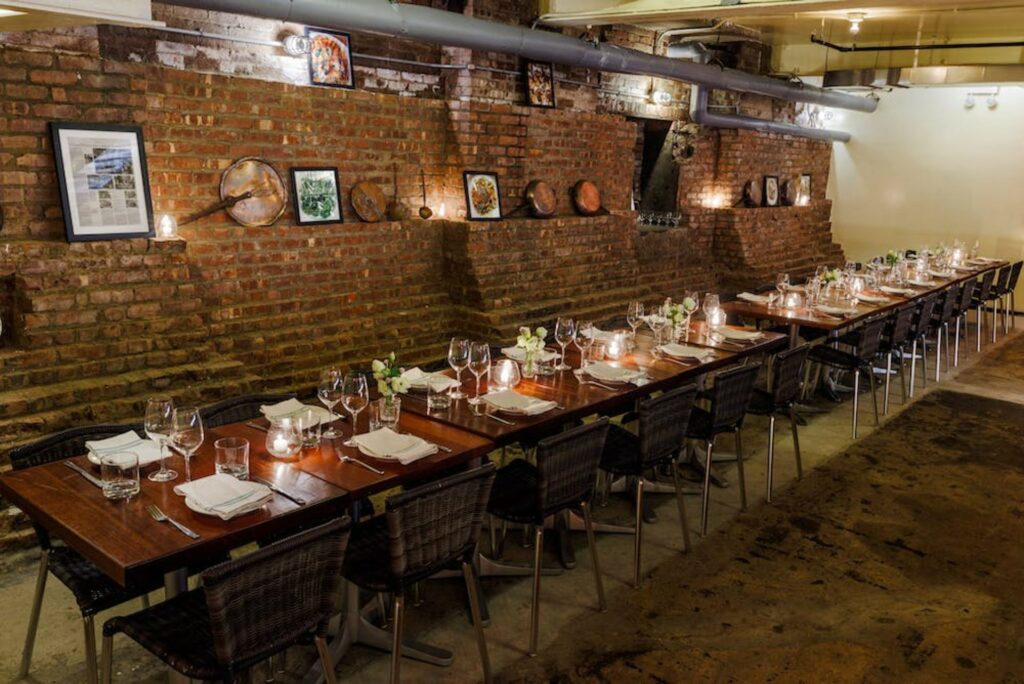 8. Convene at 101 Park Avenue
Neighborhood: Murray Hill
Capacity: 200
Designed for events of any size, Convene at 101 Park Avenue provides over 20,000 square feet of space, allowing for various configurations and creative liberty..The street-level property is flooded with natural light thanks to its floor-to-ceiling windows, creating an ideal open atmosphere for a variety of corporate and social events such as receptions, training sessions, galas, and more.

With plenty of soft seating options and breakout spaces available, guests can relax and engage in comfortable surroundings. Professional event planners have the flexibility to customize the space to their requirements, including a reception lounge that accommodates up to 200 people. The venue has three large, versatile hub rooms, each with a capacity of 50 people, which can be combined to accommodate up to 80 people in theater-style seating.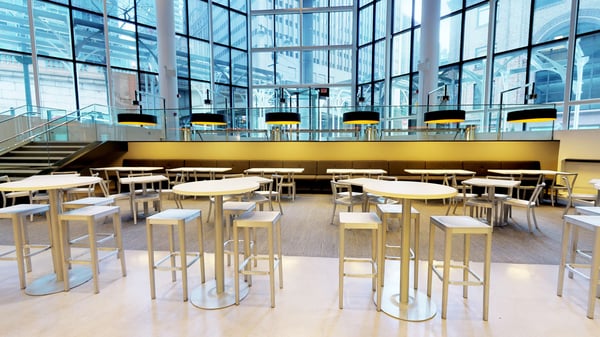 9. Genesis House
Neighborhood: Chelsea
Capacity: 750
Genesis House is an exciting new venue located in Chelsea, one of New York City's prime neighborhoods. The venue offers over 15,000 square feet of flexible event space, including multiple conference rooms and a stunning ballroom that can accommodate up to 500 guests. The space features high-speed Wi-Fi, advanced audiovisual equipment, and a professional in-house production team to ensure that every event runs smoothly. The venue also offers a variety of catering options, including customizable menus that feature fresh, locally sourced ingredients. With its prime location and sophisticated atmosphere, Genesis House is quickly becoming one of the premier event spaces in New York City.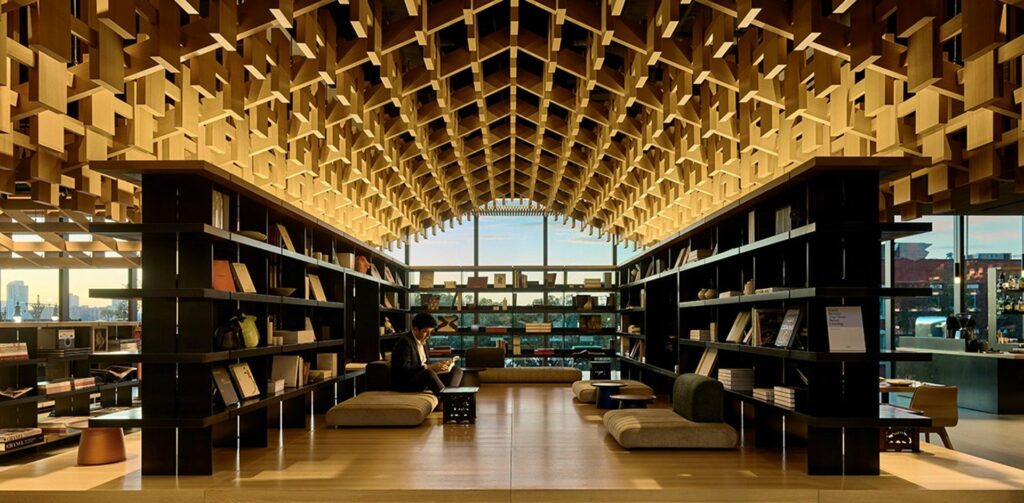 10. Civilian Hotel
Neighborhood: Hell's Kitchen
Capacity: 220
Civilian Hotel, located in the lively Hell's Kitchen entertainment and dining district, was designed by renowned architect David Rockwell and opened in the winter of 2022. It's conveniently located less than a five minute walk to Times Square. If you're hosting guests from out of town, the funky and NYC-centric design is sure to impress. The rooms are inspired by theaters and feature vintage Broadway photographs and contemporary works by local artists. The hotel offers multiple event spaces including the Rosevale Kitchen, Rosevale Cocktail Room, and the inviting Starchild roof.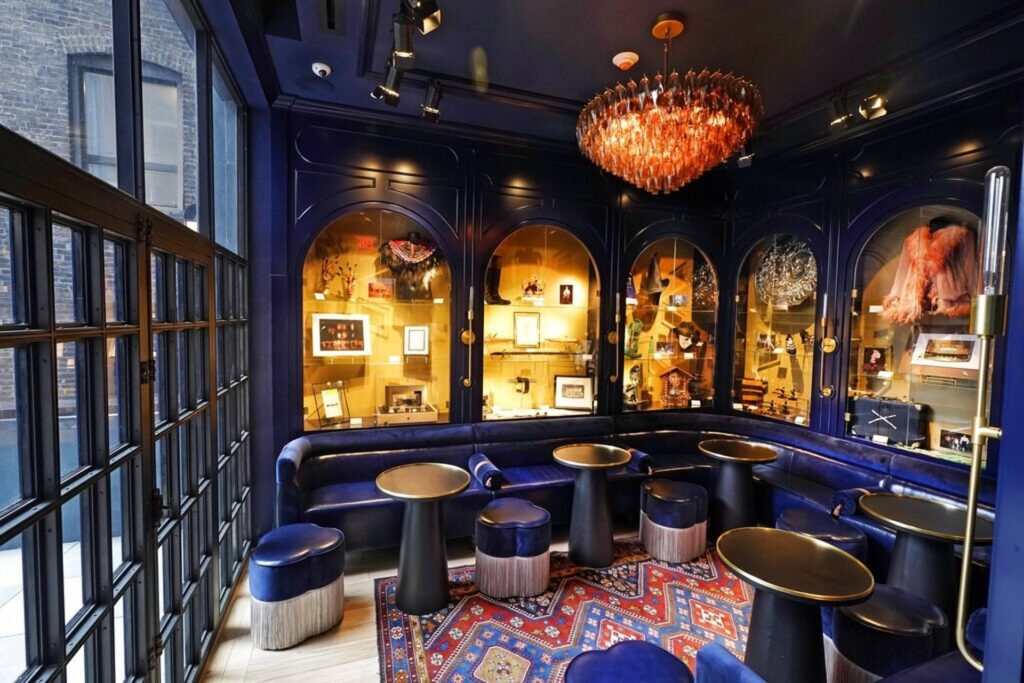 11. Kimpton Hotel Eventi
Neighborhood: Chelsea
Capacity: 350
Kimpton Hotel Eventi recently received a multimillion dollar facelift, sending it to the top of many event planners' venue lists. The renovations include up-to-date wall treatments, fresh carpeting, and all new furnishings, elevating the look and feel of the space. The hotel has over 20,000 square feet of flexible indoor event rooms, two outdoor terraces, and two hospitality suites that offer abundant natural light and jaw-dropping city views. Hosting an event at Kimpton Hotel Eventi also puts your in the heart of the Chelsea, conveniently located near NYC's best neighborhoods, restaurants, and nightlife.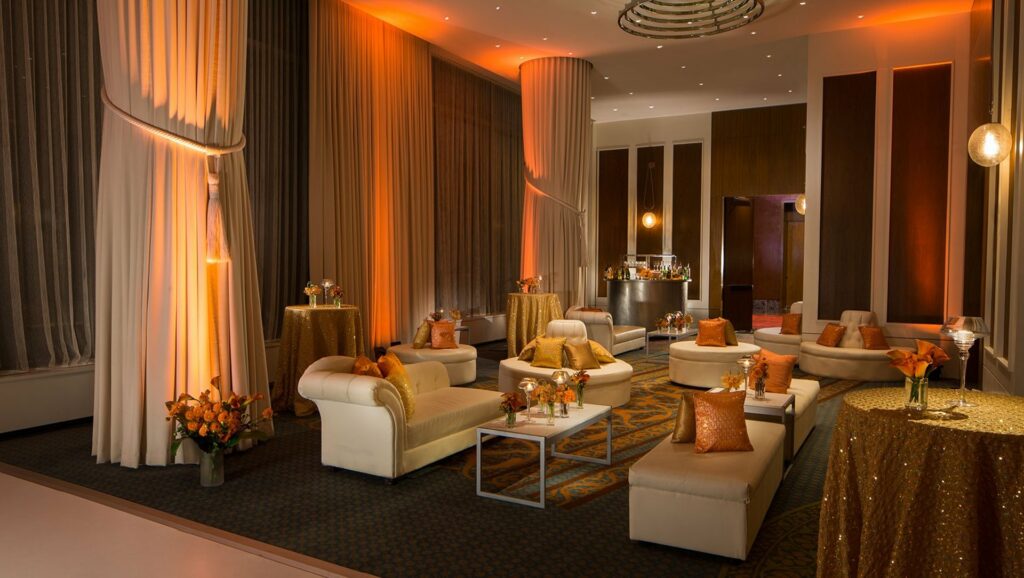 11. Quorum by Convene
Neighborhood: Chelsea
Capacity: 750
Convene's newest premium meetings and events venue, Quorum, is as luxurious as it is spacious The venue, located in Midtown, offers over 40,000 square feet of gathering space across 10-plus meeting rooms. Quorum is designed for hybrid gatherings, equipped with built-in video cameras, screens, microphones, and speakers. The space's high ceilings, large windows, bright color palette, and comfortable seating foster productivity and make for an exceptional offsite or corporate team building event. Host a smaller gathering in the Grand Vista space which can hold up to 40 guests, or go big in the Grand Hall which can accommodate up to 360.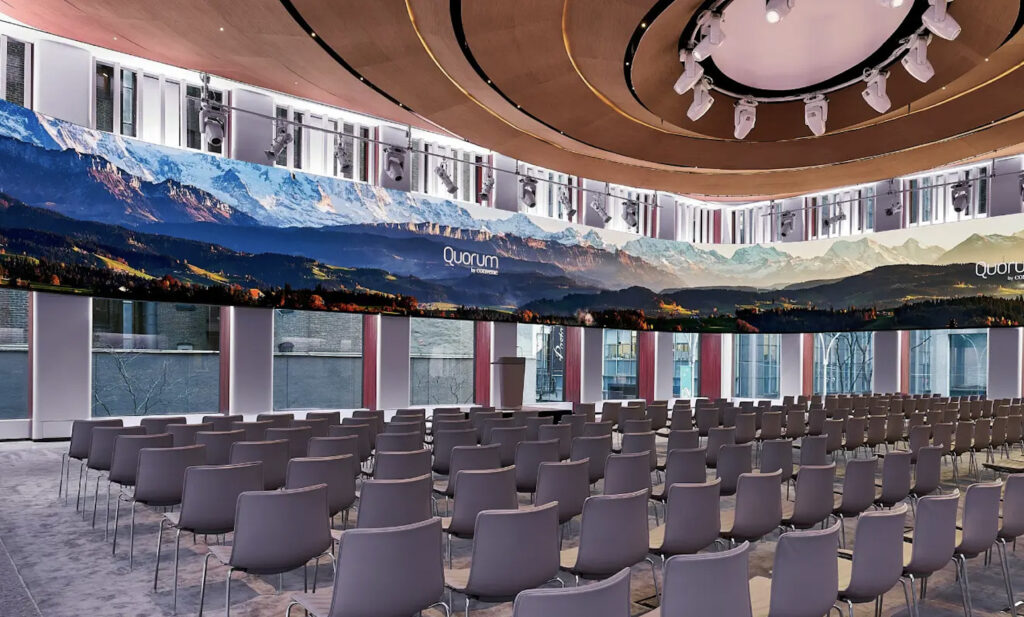 Questions to Ask When Renting a Venue
Asking specific questions when planning an event is important so that you have your bases covered when issues and complications come up. This especially rings true when renting a venue you can ensure that the space meets your needs and that there are no surprises on the day of the event. By asking about the capacity, included amenities, restrictions, and policies, you can ensure that the venue is appropriate for your event and that you have a clear understanding of what is expected of you as a renter. Additionally, asking about the layout and any additional fees can help you plan your event and budget accordingly. 
Venue Question Checklist:
What is the capacity of the venue?
What is included in the rental price? For example, furniture, catering, and A/V equipment
Are there any restrictions on the type of events that can be held at the venue?
What are the hours of operation and is there flexibility in the rental time?
What are the closest parking facilities and/or subway lines nearby?
Is there a preferred vendor list or can I bring my own vendors?
What is the cancellation policy and is there a deposit required?
What is the layout of the space and are there any restrictions on decorations or furniture?
Are there any additional fees, such as cleaning or security fees?
Book Your Next Event Venue on The Vendry
Ready to start the event planning process but don't know where to start? Head on over to The Vendry where you can search a comprehensive database of venues and event spaces that can be easily filtered based on your specific needs. With a wide range of options available, you can find the perfect space for your event, whether you're looking for a corporate meeting room or a pop-up space for a product launch.
See the full List here:
Read More:
Gorgeous Raw Event Spaces in New York City
The Most Uniquely Stunning Venues in New York City to Host an Event
The Eight Best Offsite Locations Near York City