Bienvenidos a Miami, where the dining is scene is just as hot as the crowd. Miami has turned the culinary world on its ear lately, offering up some of the freshest and most innovative contributions to the national stage. The uptick of electricity in Miami is so palpable it can be felt in every corner – from posh Coral Cables, to the streets of Brickell. If you are looking to host a corporate outing, intimate dinner, or fundraiser in a private dining room, Miami's rhythm is going to get you.
Whether hosting a private luncheon to kick off South Beach Wine & Food Festival, entertaining 20 people for a cocktail party before Art Basel, or needing a space for a business meeting before heading out to the Miami Convention Center, consider the options below for the best private dining experience in Miami.
When Should you Consider Booking a Private Dining Room?
When it comes to private dining considerations for your special occasion, you have to ask questions about what your event is trying to achieve.
Guests – How many guests? Are they comfortable in light of current health situations to be in a smaller room with one another? What is the group's personality? Quieter? Upbeat and ready to mingle? Guest count and temperament will determine your private dining options.
Time of Year – When are you planning your event? Will it be the same time as a big in-town convention or festival? Will you need to plan for the elements? If you are looking at your event being held on a crowded weekend during the rainy season, you might want to rethink your timing.
Privacy – Is it okay for your night to include the ambient noise of the restaurant, or do you want total privacy when your guests dine? Consider all the components of your event, like presentations or speeches, and if you need seclusion.
Equipment Availability – Are you presenting to clients where you need audio/visual or tech requirements? Not all private rooms have an LED screen with audio, so make sure your tech needs are met. If audio/visual is not available at the vendry, know you can always book a third party AV and production vendor.
Service – Can the restaurant assign a server or servers just to you and your group? You have to ask what a restaurant's capabilities are ahead of time.
Budget – What do the finances for your event look like? Can you make your guests feel like you've rolled out the red carpet with the private dining room you've selected? Or are you looking for an affordable private dining option. While it feels like a no-brainer to go in knowing how much you can spend, always look for hidden costs and don't forget to budget for gratuity!
Private Dining Rooms in Miami Perfect for your Next Event
There is one essential element the finest private dining options in Miami have in common: fresh tastes with a seriously cool vibe. Check out some the most unique Miami restaurants with private dining rooms within the hottest neighborhoods below.
1. Marion
In the heart of the city's financial district sits Marion Miami, a Brickell mainstay owned by Mr. Hospitality Management Group. With its New American/Asian-inspired fare, dinner party offerings, craft cocktails, and a DJ spinning beats, Marion sets a tone like no other.
The hotspot offers plenty when it comes to versatile private dining options, ready to suit any need. The lush outdoor garden terrace holds 100 and can easily serve guests with a dedicated bar, which is adjacent to the 55-person capacity, seclusion-optional, private dining room. But the real stand out is the Chef's Table within the 22-seat Chateau Font Du Broc, a private dining space where guests are encircled by imported wine varietals as a backdrop.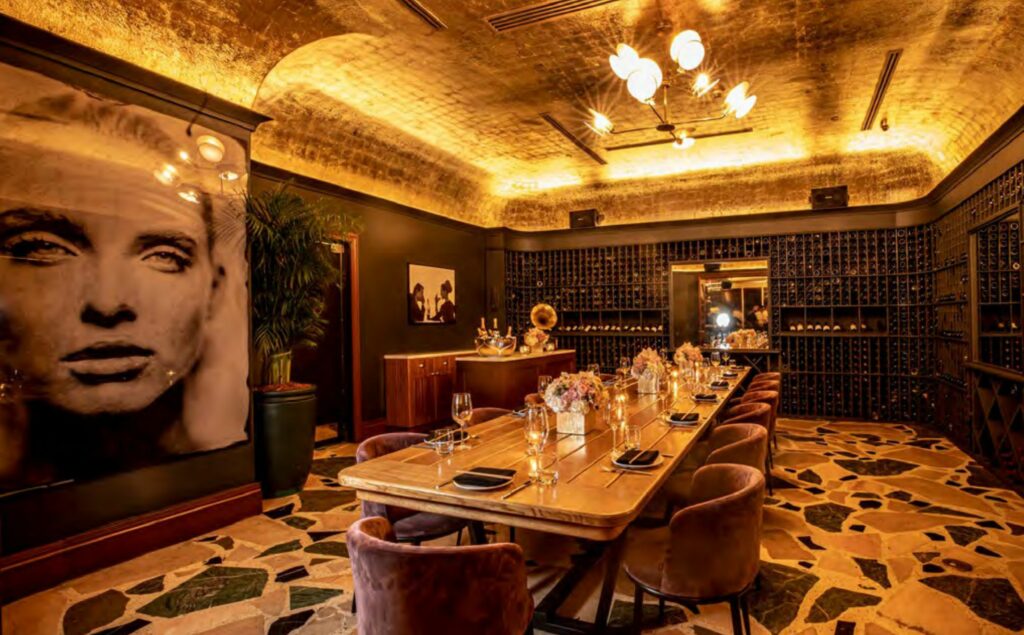 2. Seaspice
The Miami River is home to Seaspice, one of the most elegant and versatile event venues in town. The private dining choices range from the intimate to the grand. In true brasserie fashion, the menu boasts gastro-classics like wood-fired seafood casserole and Maine lobster benedict for brunch. Sophisticated, nautical finishes abound in the Grand Dining room, a space featuring a stage, a copper bar, a view of the Miami River, and standing room for 350. The Grand Dining room can be combined with the Riverside, an additional private dining option within Seaspice that highlights the Miami skyline.
Alone, the Riverside can host a 60-person seated, or 100-person standing event. If a more intimate setting is your heart's desire, the Modern Garden is bedecked with origami-shaped trees that virtually canopy above guests, featuring seating for 60, or standing for 100. The Modern Garden space can be connected to the desirable Covered Porch, which makes for an ideal spot for luncheons or other daytime affairs thanks to its waterfront dining. If Al fresco dining for your 50-100 partygoers is on the menu, then check out the Lounge, where guests can mingle as luxury yachts pass by. For daytime event options, or after the sun sets, Seaspice genuinely has it all.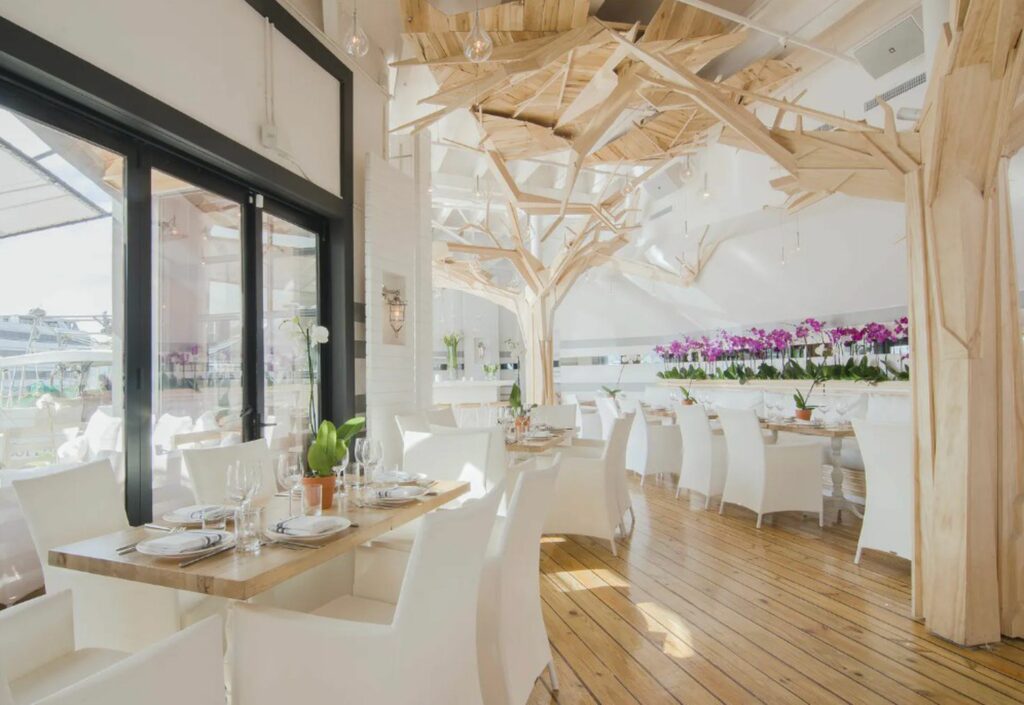 3. Barbakoa by Finka
Just outside of Miami is The Doral Yard, a hub of culture and food. At its center sits Barbakoa by Finka, Chef Eileen Andrade's newest inspired location, featuring a Latin-Asian fusion menu. Miamians know Chef Eileen from her hotspots Finka Table & Tap and Amelia's 1931 in the West Kendall community, but she brings a whole new level of heat to Barbakoa with fresh, coal-fired tastes, including artisanal pizzas.
When hosting a private event – from company celebrations to networking meetings – Barbakoa can offer up its main dining room or outside seating. The venue's real star is the nature-inspired "Green Room" private dining, where you can watch your 34 guests order tremendous original cocktails like the "Tequilin' Me Smalls" and the "Justin Fever".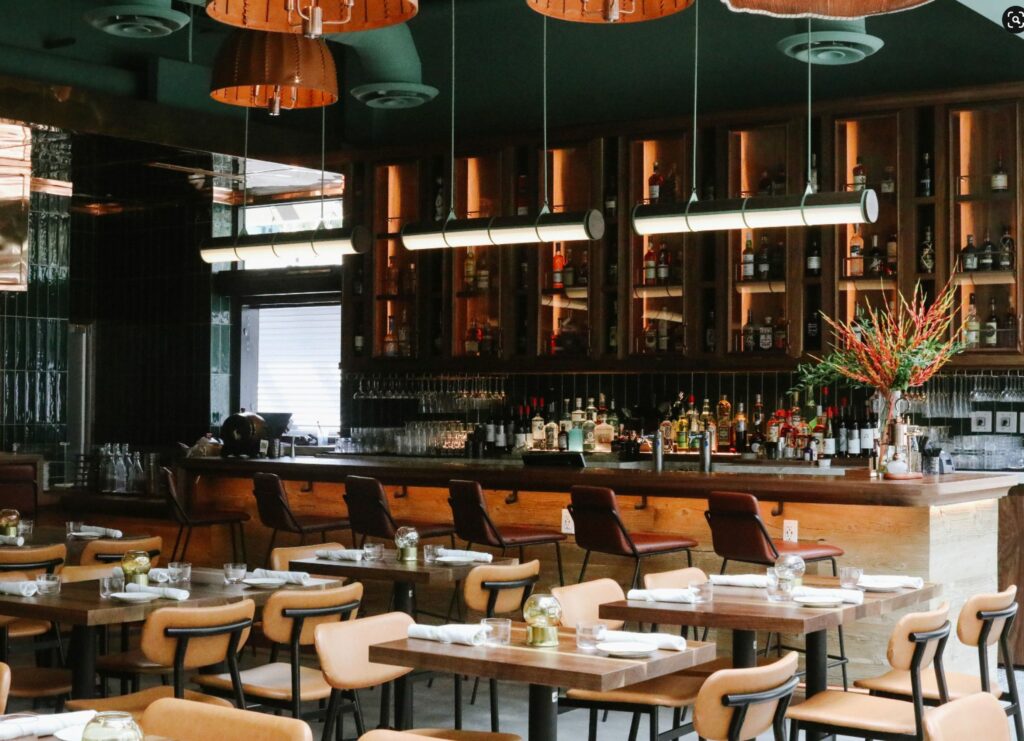 4. El Tucán
The proprietors of El Tucán invite you to turn any occasion into a celebration, which is easy to do the second your guests walk through their doors. Lush foliage and animal print immediately transport guests to the rainforest, if the Amazon had pulsating dance beats and a cabaret act. Managed by the successful Mr. Hospitality group, El Tucán creates unforgettable nights within the Brickell neighborhood, with world-class cuisine, full-service amenities, and live entertainment. This animated venue is likely best for networking or celebratory event – no quiet nights here.
While a full-restaurant buy-out is always an option, utilizing the venue's nearly 2,400, 150-person standing second floor space is clutch. It's a turnkey event space in every sense of the word – there's custom menus, staging and platform areas for live entertainment, and a DJ booth. There's even a custom sound and lighting engineer available to ensure your vibe is just the way you want it. And if your night seems to need one more theatrical element, book the in-house aerialist to swing into your event!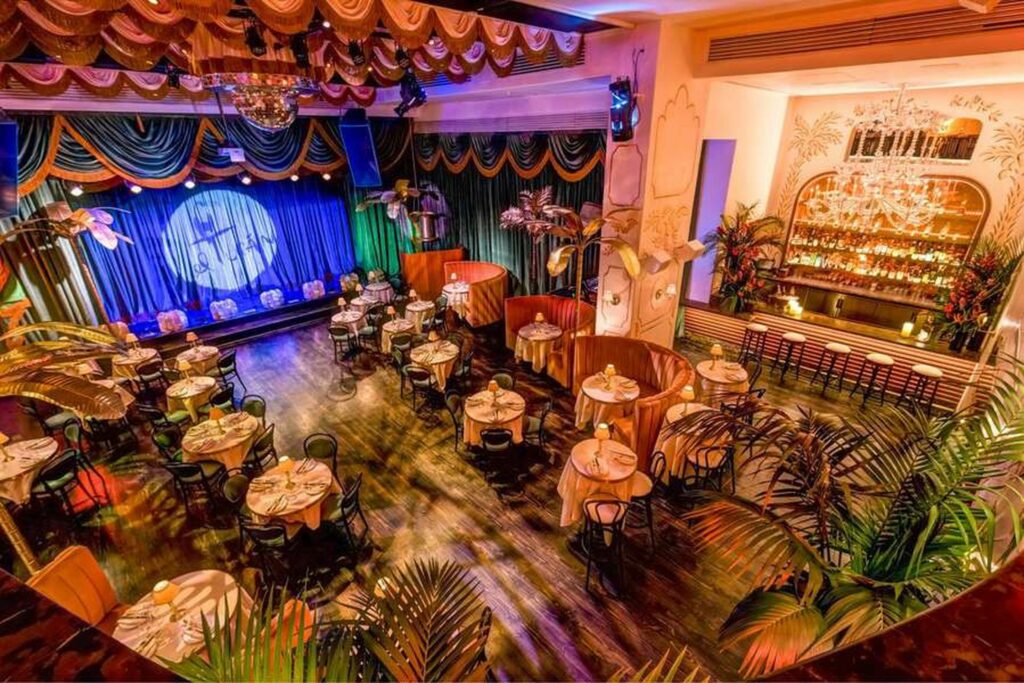 Nothing better than an after-work cocktail!
Browse the best bars and restaurants in Miami for your next happy hour.
5. EDGE Steak and Bar
Sleek and sophisticated, EDGE Steak & Bar serves up some of the most intimate, secluded private dining options Miami has to offer. Located within the Four Seasons Hotel Miami, EDGE Steak & Bar offers personalized service perfect for a business meeting or a special night. The Large Private Dining Room hosts 22 seated, while the Small Private Dining Room can accommodate 12 guests.
The Edge Terrace, offering sweeping views of Brickell and Biscayne Bay, comfortably hosts 45 ensconced in a chic, neutral color palette. Work with EDGE's staff, which is highly accustomed to serving a discerning crowd. The menu options are plentiful, so enjoy selecting from their farm-to-table menu of high-quality cuts of meat and local seafood, all spiced with herbs grown in their own garden.
Take your planning to great heights.
Browse Miami's top rooftop bars for your next event.
6. Bulla Gastrobar
Right near Miracle Mile and Ponce de Leon in lush Coral Gables, sits the charming Bulla Gastrobar. Considered a long-time local favorite, Bulla sets the standard for Spanish cuisine in the area, offering an energetic vibe perfect for a corporate outing or fundraiser. Each of their three spaces allow hosts to pick from a private dining menu of signature flavors, wines, and handcrafted cocktails. They offer state-of-the art tech options in case a presentation or speech is in order.
Host dinner on the outdoor Terrace for 20. Seat 20 in the Barcelona Room, and 30 in the Sevilla Room, or combine the two quaint rooms together to seat 70. Or if a cocktail party is more your event's direction, book the entire upstairs that includes the ambiance of all three spaces, suitable for up to 130 standing guests. The options and atmosphere will not disappoint.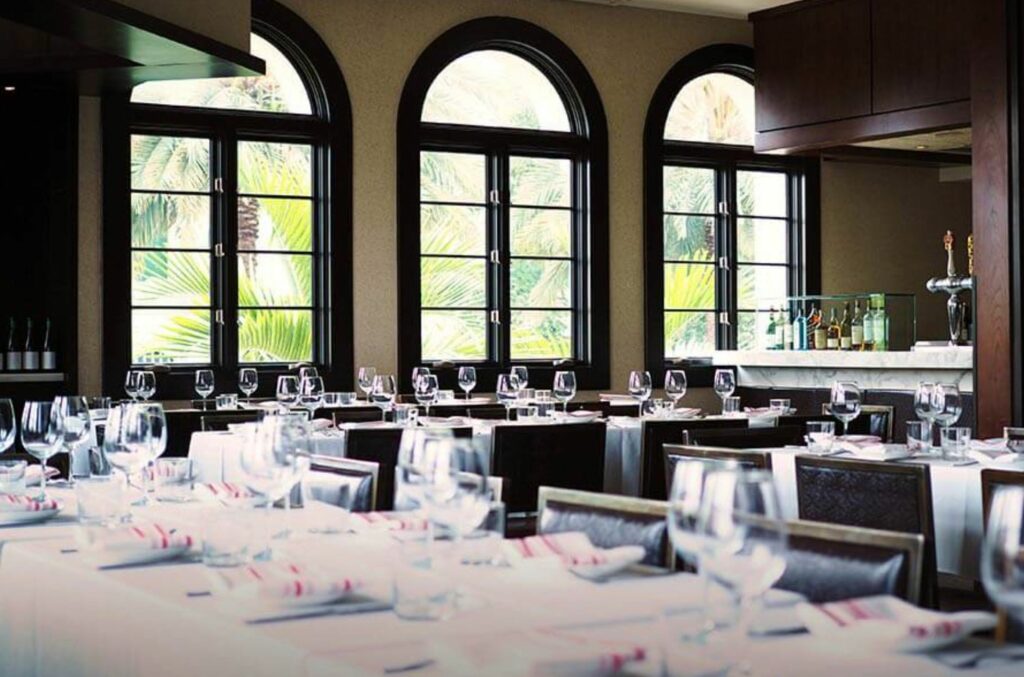 7. Byblos Miami
If you're looking for a stunning ambiance and delicious Eastern Mediterranean cuisine, you've found your spot with Byblos Miami. The colorful décor is complemented by exotic dishes including Duck Kibbeh and Middle Eastern Fried Chicken.
Looking for an intimate space to celebrate or gather? Byblos Miami provides a few options. Consider an outdoor affair on the patio that accommodates 30 seated or 60 standing. Overlooking iconic Collins Avenue, the patio is outfitted with colorful furniture and an abundance of plants. If you're looking for something a bit more elevated, try the private space which seats 60 or can accommodates 175 standing. The private space is also comes with it's own bar, DJ booth, and LED screen.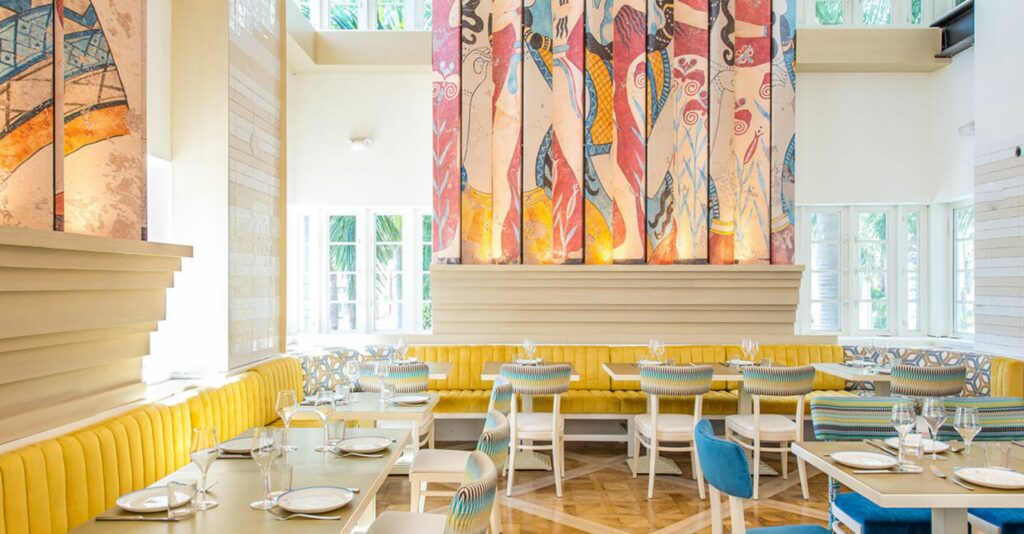 8. Area 31
Located on the Biscayne aBay, Area 31 offers up an upscale dining option for those who want both a waterfront dining experience and a view of the sparkling Miami skyline. Known for their seafood, Area 31 sources ingredient from local vendors giving each dish that extra burst of freshness. Located in the EPIC Hotel, Area 31 has an elevated private dining room perfect for board meetings and personal celebrations, seating up to 20 guests. Looking for a space with a fresh ocean breeze? The terrace Lounge is adjacent to the Epic Pool and seats up to 30 guests.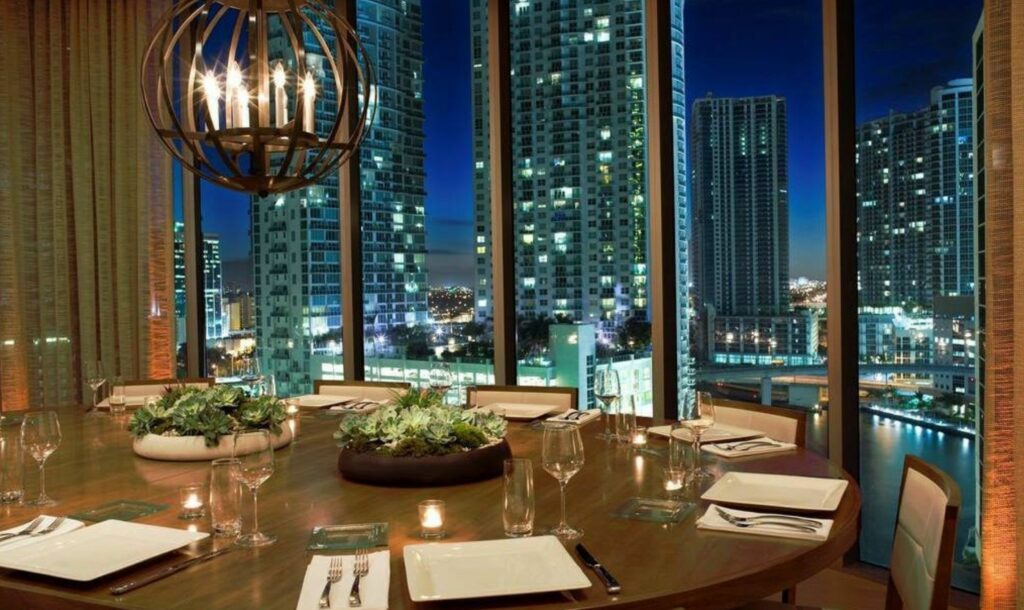 9. Casa Tua
Casa Tua delivers a dining experience that goes far beyond the cuisine. Hidden behind lush greenery in Miami Beach's Art Deco District, Casa Tua exudes a warm, welcoming atmosphere, perfect for cozy gatherings. A robust Italian menu is complemented with an extensive wine and cocktail list, offering a variety of options.
When it comes to private dining options, Casa Tua has an abundance to choose from, depending on your desired ambiance. From the intimate Library that seats 54, to the outdoor garden patio that seats 25, Casa Tua has multiple private dining options for any of your event needs.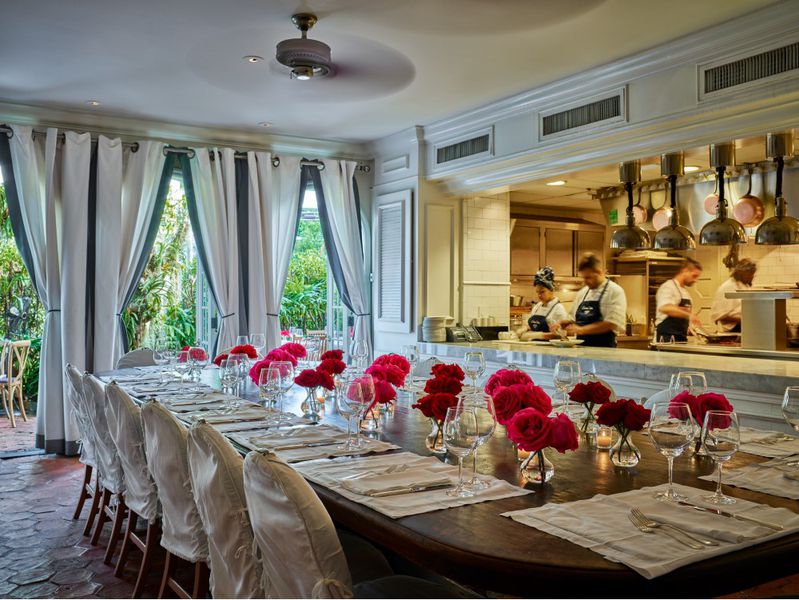 10. Villa Azur
Chic French-Mediterrranean? Why, of course! Transport yourself into a sophisticated European world when you enter Villa Azur. The romantic atmosphere also boasts a unique culinary experience offering up modern French cuisine and world-class mixology. From the extravagant Seafood Tower to the delectable Filet Mignon, the culinary experience offered at Villa Azur is sure to impress.
Looking for a private dining experience? Consider the courtyard which seats 140 and can be fitted with a clear marquee to protect from less-than-ideal weather. If you are looking for something a bit more intimate, consider La Cave D'Azur Wine Cellar — a cozy setting that can seat a small group up to 30.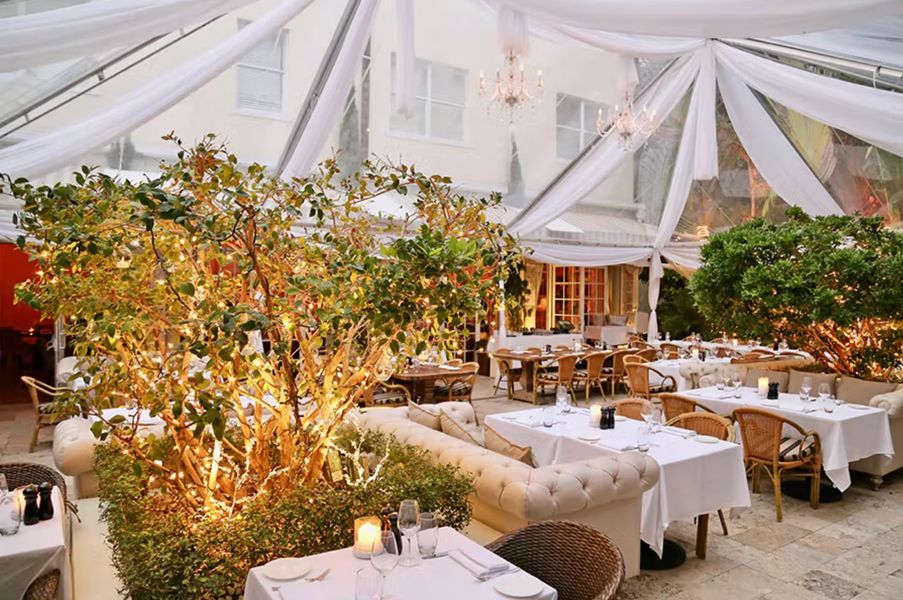 11. American Social
American Social caters to every private dining need. When you need a space for a business meeting, fundraiser, or private affair, this high-energy, high-class sports bar scores an absolute homerun. Work with their friendly staff to pick out a specific menu for your guests of craft brews and classic fare. On the first level is the Private Dining Area, perfect for intimate or formal dinners. It is quiet, secluded, well-lit, and can seat no more than 20.
Just off the main floor is the Kennedy Lounge, which features high-top table seating, tech for presentations, and an LED private bar, making it a great space for a business meeting of 30 seated, or 50 standing. Lastly, if an outdoor element would enhance your special event, consider the Waterfront Terrace, a semi-private option for 100 seated or 150 standing, that will allow your guest to enjoy the warm Miami breeze while under the shade of their patio awning.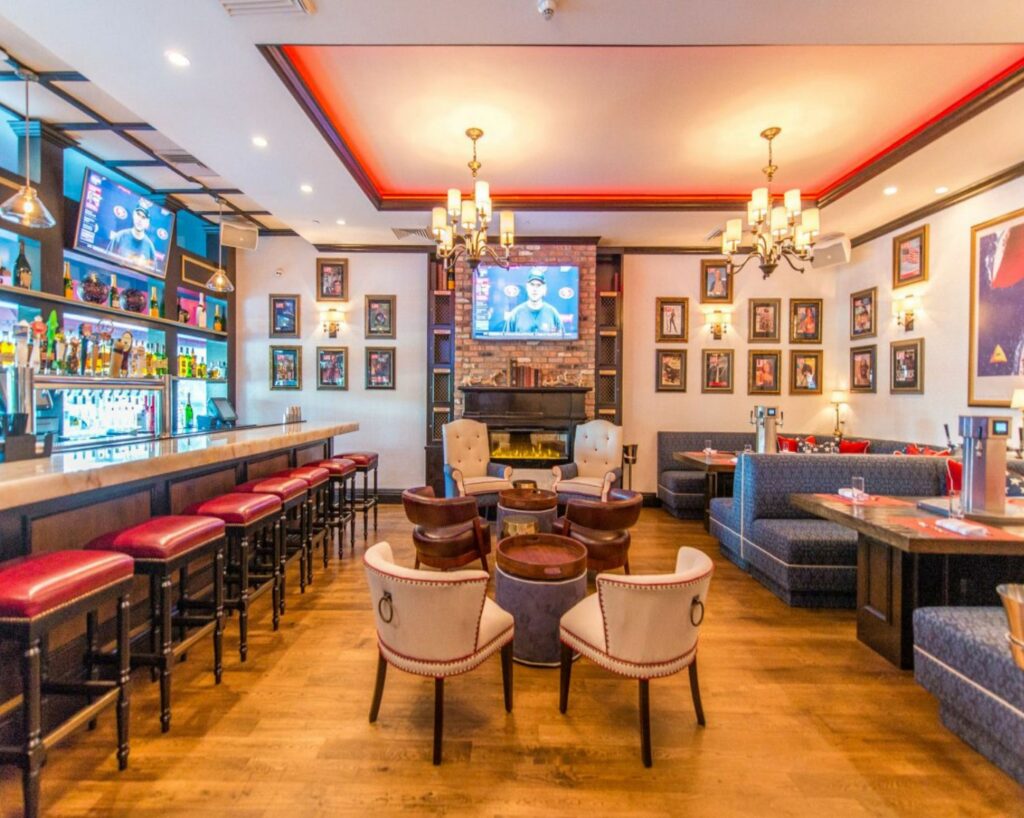 What to Look for When Booking a Private Dining Room?
Take a step back to think about what your event in Miami needs to be a success. Is it gorgeous views in Miami Beach, a private event space with a killer menu, or something more turnkey for a corporate event? If possible, visit your selection before the big day, as where you host your event will likely be your costliest expense. It goes without saying that you'll need to find a place that will hold the amount of people you plan to host, but here are other items to look for when booking one of the best private dining rooms in Miami.
Vibe – Do you want the loud pulse of South Beach? Or is a more laidback ambiance what your event requires? Consider your guests and their needs. When it comes to selecting a private dining spot in Miami, the tone of your event will most likely determine your location within town.
Cuisine and Cocktails – Sometimes guests are more adventurous when it comes to their tastebuds, but other times you need to keep it classic. Assess your crowd to factor in the culinary direction you can take your party.
Amenities – If your event needs audio-visual, tech capabilities, or a lively bar scene after dinner, make sure the restaurant you choose checks all the boxes.
The Weather – While Miami is known to bring the heat, will the space you've chosen be able to switch lanes if bad weather rolls in? Consider inside/outside options when selecting a spot.
Few towns know how to service private events like Miami. It's a town rich in culture, exuding pride in each neighborhood. With the help of the talent and cuisine of this glittering city, your private event will certainly be an unforgettable one.
Planning an event in Miami? Check out our Miami Event Planning Guide and browse the top venues, vendors, and much more!