Article Updated 5/22/23

When thinking about how to host the ultimate product lunch event, it can be useful to look back and see what others have done in the past. No company has made headlines when it comes to launching product like Apple. On January 9th, 2007, Steve Jobs–with his signature rimless glasses and black turtleneck–got on stage at the MacWorld Expo with a simple headline, Apple Reinvents the Phone, displayed behind him. He was introducing the world to a little something called the iPhone. Fifteen years on, the phrase "product launch event" remains in many ways synonymous with the debut of a new Apple technology. However, you don't need to be an iconic billionaire visionary representing your $3 trillion dollar company (you know, give or take) to make a lasting impression. Read on for The Vendry's guide to a successful product launch event and product launch event ideas.
What is a Product Launch Event?
A product launch event is a type of experiential marketing that goes beyond traditional commercials or brochures. You are quite literally introducing your product to consumers, investors, and influencers. They should feel celebratory and enthusiastic, while succinctly conveying the brand's message. In a nutshell, there are two modes of product launch events:
1. Live/in-person:
Live and in person product launches are the more traditional route, which can be an event all on its own or done in tandem with something like Fashion Week or a larger convention. Benefits involve a consumer's direct interaction with a product, something that is hard to replicate in the digital space. There is a tangible sense of engagement by choosing the live, in-person option.
2. Virtual product launches:
Virtual product launches also have great benefits. Your budget will go much farther, but the main perk is an extended reach. You're not beholden to localized geography in terms of finding your audience for your launch event. There's plenty of opportunities to get creative, and in a post-pandemic landscape, society is completely acclimated to the world of virtual or hybrid events. It is not seen as a "less than" option, as it might have been three years ago.
According to a study by Statista, a global business data platform, 91% of consumers "have more positive feelings about brands after attending events and experiences" and 85% are "likely to purchase after participating in events and experiences." So product launch events aren't just a chance for a celebratory party but an integral and targeted aspect of the product's marketing that ultimately leads to increased revenue. Product launch events have measurable ROI, so should be taken seriously from an event planning and marketing perspective.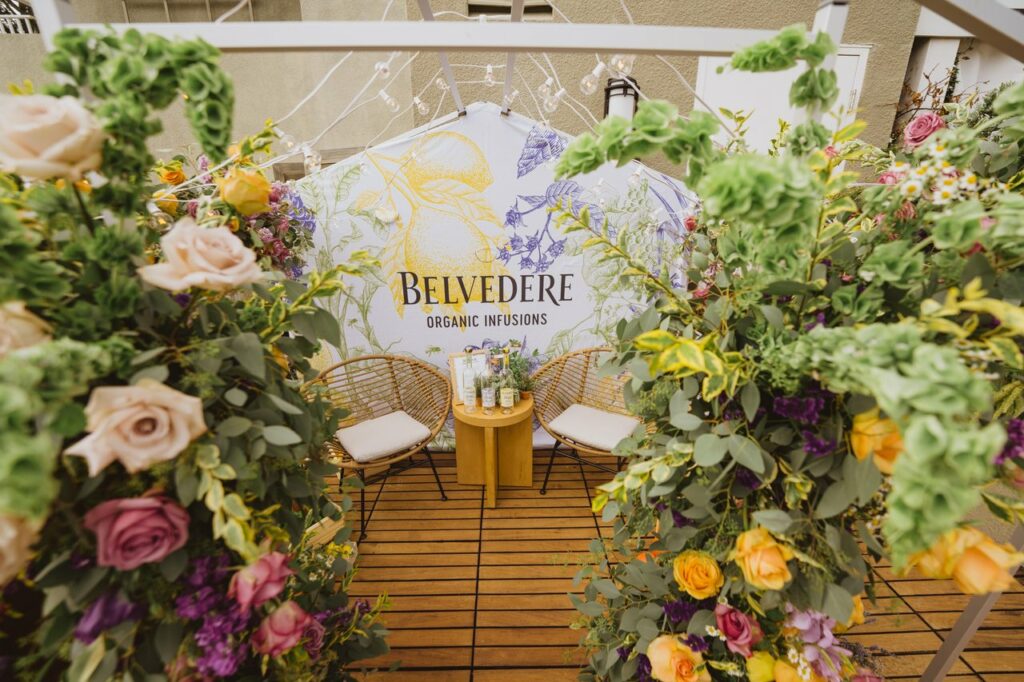 What Makes a Successful Launch Event?
In actuality, the approach to a product launch plan is not much different than one you might create for any other event, albeit it with some tweaks:
Know Thy Audience. Rinse and repeat.
With your desired audience in mind, research the market and the competition. Background due diligence should never be underestimated when it comes to product launches. After all, doing your homework pays off regardless of what industry you're in.
Define your clear goals, not only number-wise but with the intangibles like anecdotal audience feedback and overall engagement and impressions.
Get the timing right. You want your event, and most importantly the product you are representing, to stand out among the competition. In that vein, try to make sure you're holding it in a time when the comparable product launch event calendar isn't oversaturated. Plus, consider the year's calendar as a whole. Are you introducing something that might make a good Chrismukkah gift? People aren't thinking about that in February.
Be enthusiastic from start to finish. Conveying that genuine sense of enthusiasm for a product was also something Steve Jobs was noted for with the effectiveness of his launches.
Probably the biggest thing to keep in mind overall with product launch events is that you don't want it to overshadow the product you're launching. If there's too much going on, the product you are supposed to be highlighting can ironically become an afterthought in the eye of the attendee. Sometimes less really is more, so keep that focus on the product itself. Simplicity is not the enemy.
How to Plan a Product Launch Event
Once you have your general vision in mind, the checklist for your product launch plan ranges from the macro to the micro:
As always with anything event-related, establish a bottom line budget and work backwards. Remember, if your product launch event budget is for a virtual event it can be much less resource-intensive, and virtual and hybrid events post-pandemic will forever be part of the industry zeitgeist.
Choose a theme. You want a cohesive element that ties everything together, from the decor to the entertainment. You can have fun with this, just make sure it feels relevant to the product on hand.
Choose a unique venue. The best venue for a product launch is one that suits the product itself (aka maybe don't book The Intrepid for a fragrance debut) but also don't be afraid to think outside the box. Consider a historic building if you're working with a legacy brand, or maybe a sleek showroom for something more contemporary. Rooftops are always a crowd pleaser, but again make sure the location itself doesn't outshine the product. Remember that scouting the right location for this can be easier said than done, so leave yourself ample time for this piece of the puzzle to do the necessary legwork.
The Vendry has a comprehensive marketplace of venues to get you started with this.
Work and collaborate with the vendors. Catering, lighting, signage… It's in the details, but again, always keep the product and brand front and center with visuals.
Consider entertainment. What kind of music will there be? String quartet playing in the background for something more elegant or a DJ on the dance floor with LED lights? Consider hiring a comedian to host or a celebrity keynote speaker. Product launch event activities can include contests, giveaways, you name it. The more interactive they are, the longer people will likely linger. In turn, that all equates to increased audience engagement at your launch event.
The venue search process can be challenging, to say the least.
Read How to Find a Great Venue- 5 Things to Keep in Mind to help you find the perfect space, with less stress.
How to Generate Buzz to Promote Your Event
Once again, this has many similarities with your usual approach to other consumer-related event planning:
You want the sense of enthusiasm to be palpable from the get-go. This means launching a website, reaching out to trade show publications and bloggers... You can even drop a teaser for the product to keep the anticipation up. In other words, bring your best jazz hands energy to your planning.
Work on cross-pollination branding with influencers and other opinion leaders.
Utilize tech to engage your audience and put your brand on the map. Use innovative tech like ChatGPT to help your write creative copy for any event launch materials.
As we all know, event planning is now inextricably linked with social media, and getting a branded hashtag is basically a must. Your event should not only be compatible with all mediums of social media, but it should also be capitalized upon.
Launch a countdown. It adds a sense of excitement but it's a convenient reminder for people that the event and product launch is nigh.
Examples of Product Launch Events
Product launch event examples truly run the gamut, but they tend to boil down into three umbrella categories:
1. Consumer Events
2. Media Events
3. Trade Events
Whether it's trade shows, incorporating keynote speeches or pre-recorded conversations, there aren't really hardline rules anymore about what should and shouldn't be included, as long as the product remains front and center. A product launch event is as unique as the item itself, and unveiling a new software is going to have a completely different vibe from celebrating a new tequila label.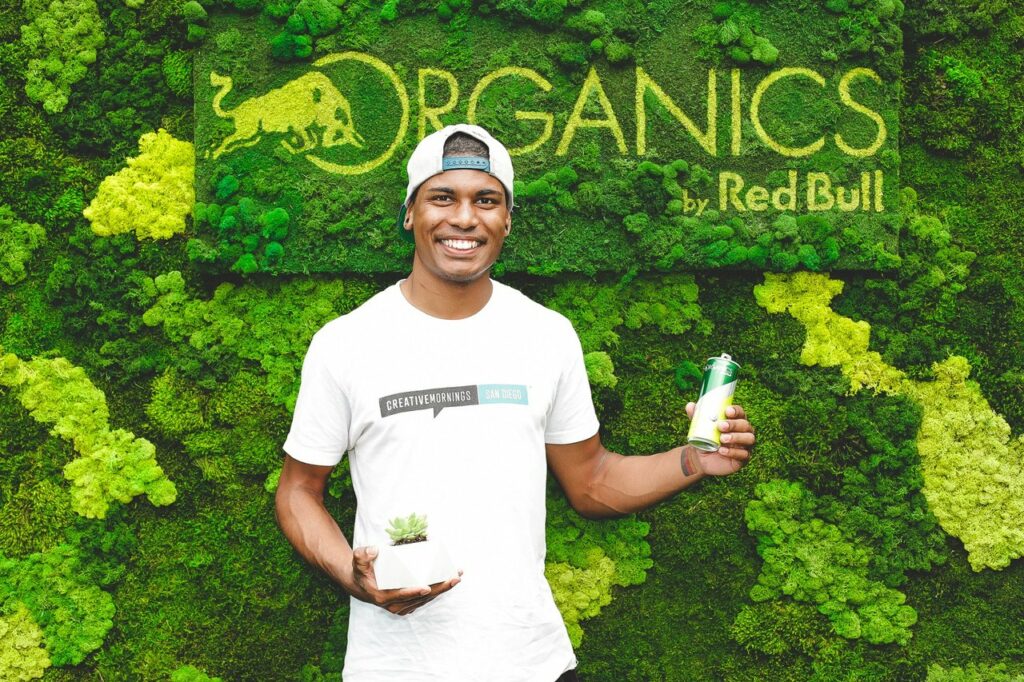 Tips for a Last Product Launch
When it comes to these types of events, one of the main goals should be generating an ongoing conversation about said product. Some tips for ensuring the sense of enthusiasm lasts long after the fact:
Give out gifts/branded swag. If it's understandably cost prohibitive to hand out the actual product to every attendee, you can still get creative with branding re: swag. If you're having a virtual or hybrid event you can also think about various eGifts that would be fun. This doesn't have to break the bank for it to feel high-end. Remember, technology gadgets are always a big hit!
Consider exclusivity. Generating good old-fashioned FOMO is never a bad idea with product launches. Just don't be mean about it as a general rule of karma.
Allow attendees to interact with the product directly.
Follow up with leads and collect feedback for future launches.
Make it fun! Have a photo booth that produces pictures with your brand's logo, hire a food truck, or be creative with color. The Steve Jobs Product Launch had an almost austere sense about it, and while that was completely effective for him and Apple, it doesn't have to be that way.
Use AI to Optimize your Event Planning Process
In the dynamic landscape of product launches in 2023, harnessing the power of technology and AI has revolutionized the planning process. One prominent example is the utilization of AI-driven market research platforms like TrendSpotter and BrandWatch. These tools employ advanced algorithms to analyze vast amounts of data from social media platforms, customer reviews, and market trends, providing businesses with actionable insights into consumer preferences. By uncovering emerging trends and understanding customer sentiments, companies can strategically tailor their product offerings to meet specific market demands.
Also consider using AI at your event as part of an activation or installation to engage employees and guests. AI also often allows customization, which consumers expect a lot more of these days.
From AI-driven market research to intelligent planning software and chatbot support, these advancements empower companies to make data-driven decisions, streamline operations, and deliver exceptional products that resonate with their target audience.
Request a Proposal from The Vendry
The Vendry is a premier professional network and marketplace for the events industry, and has been lucky to help bring myriad product launch events to fruition. Whether you're looking to launch a new VR headset, debut a new drink, or introduce a new skincare line, The Vendry is here to get a proposal started for your next product launch event. Black turtleneck not required.
Take your team building to the next level...