Article Updated 11/20/23
Next to booking the right venue, setting the scene at an event is arguably the biggest and most important task for any event planner. And along with that means choosing the right event theme, from which you can develop and execute a cohesive plan of action that includes décor, activities, menu, and more. Plus, a good theme just makes it more fun.
Here, we've rounded up 55 event theme ideas—ranging from whimsical to wacky—to help you brainstorm for your next event, whether it's a small, intimate gathering or a large corporate party where you're looking to bring your brand to life.
Decades
1. 1920s
The Roaring '20s theme was primed to have a revival (although it never really did go out of style) with the start of 2020 and the new '20s decade. But then the pandemic hit and in-person events were shut down, so we were forced to keep our flapper garb in the closet. But there's always the next nine years… For this theme, think about black, white, and red color schemes, decor that uses feathers and pearls, and champagne and martini cocktails—even though it was the period of Prohibition.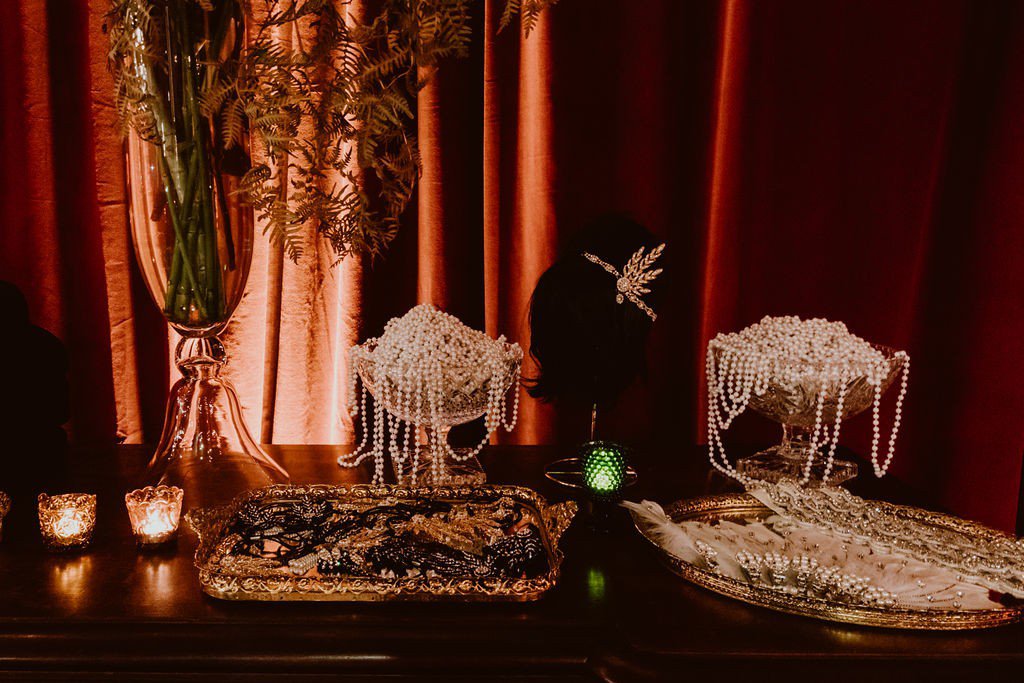 See more photos of 1920s themed events for inspiration.
2. 1930s
While some of the same aesthetic ideas such as Art Deco do carry over from the 1920s theme into the '30s, this decade also featured some distinct moments of its own including the rise (and fall) of organized crime (gangster costumes, anyone?) and Amelia Earhart flying solo over the Atlantic, which can serve as inspiration for an old-school aviation theme. Or channel this Golden Age of Hollywood and plan a glam party in the spirit of the movie stars of the era like Jean Harlow, Clark Gable, and Joan Crawford.
See photos of 1930s themed events for inspiration.
3. 1940s
Thanks to World War II soldiers returning from duty in Hawaii, island culture began to influence home decor during the 1940s. That means say aloha to luau-themed parties complete with vintage tiki cups, coconuts, grass skirts, and floral garlands and leis. Other popular motifs of this time period—pin-up girls and Rosie the Riveter—can also be co-opted for "girl power" parties for birthdays, bachelorette gatherings, and bridal showers. Go with retro swimsuits and lingerie a la Vargas Girls and patriotic decor in red, white, and blue to pay tribute to the hard-working gals of this decade.
See photos of 1940s themed events for inspiration.
4. 1950s
When it comes to this theme, Grease is the word. Take inspiration from the early rock-and-roll style known as rockabilly, which is showcased in the popular movie, and ask guests to wear poodle skirts, leather jackets, and slicked-back hair. For decor, look to American diners for ideas such as black-and-white checkered patterns and jukeboxes and vinyl records. And remember to serve up milkshakes, soda pop, and fries for a feel-good throwback feel. This theme is also perfect for a drive-in event, which has become a growing trend.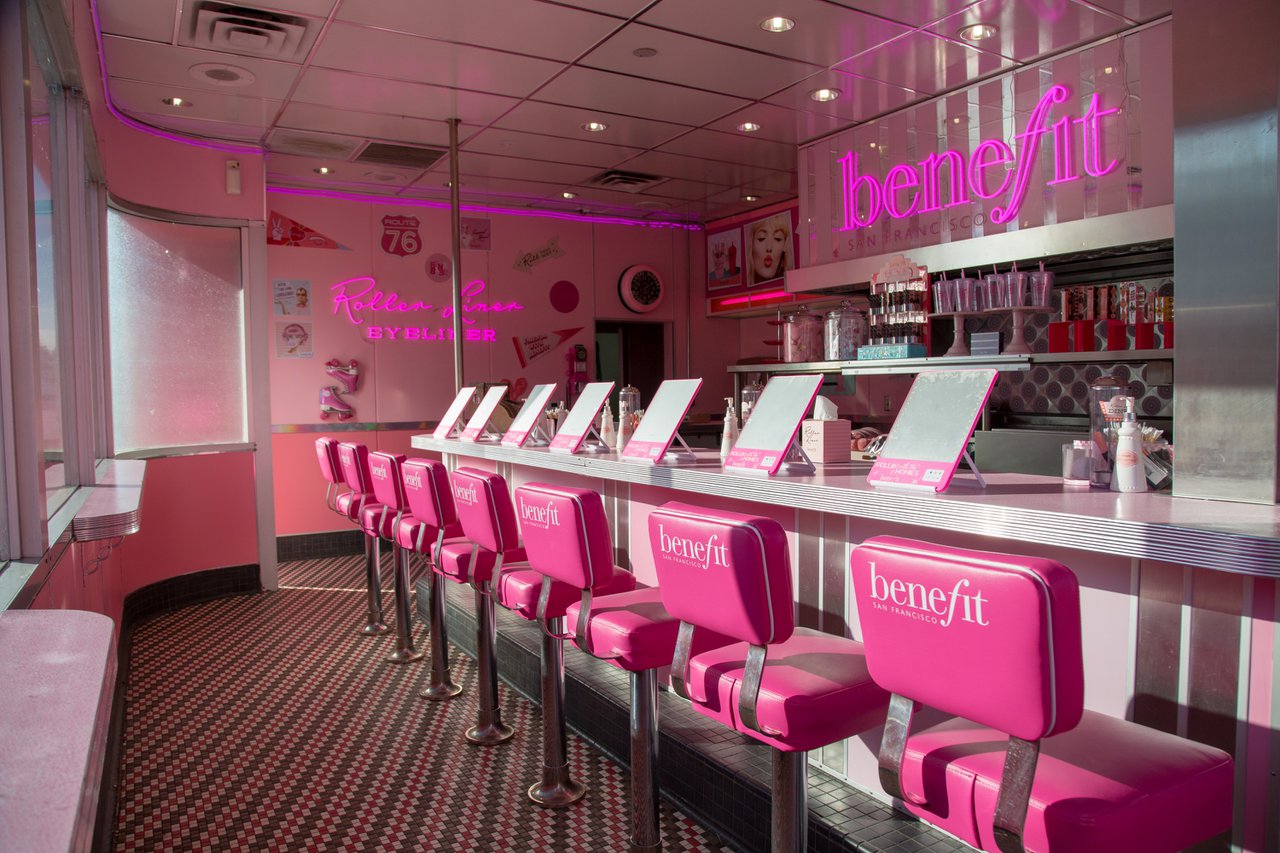 See more photos of 1950s themed events for inspiration.
5. 1960s
Embrace the bohemian, hippie vibes to create a "Summer of Love"-themed shindig that includes tie-dye duds (a recent re-emerging fashion trend), floral crowns, bell bottoms, and comfy floor cushions. While this groovy aesthetic is probably the most obvious choice to rep this decade, you should also consider taking inspiration from the bright, bold colors of the Pop Art movement, which reached its peak in the 1960s, as well as the mid-century modern look of retro Palm Springs, a popular playground for celebs during this time.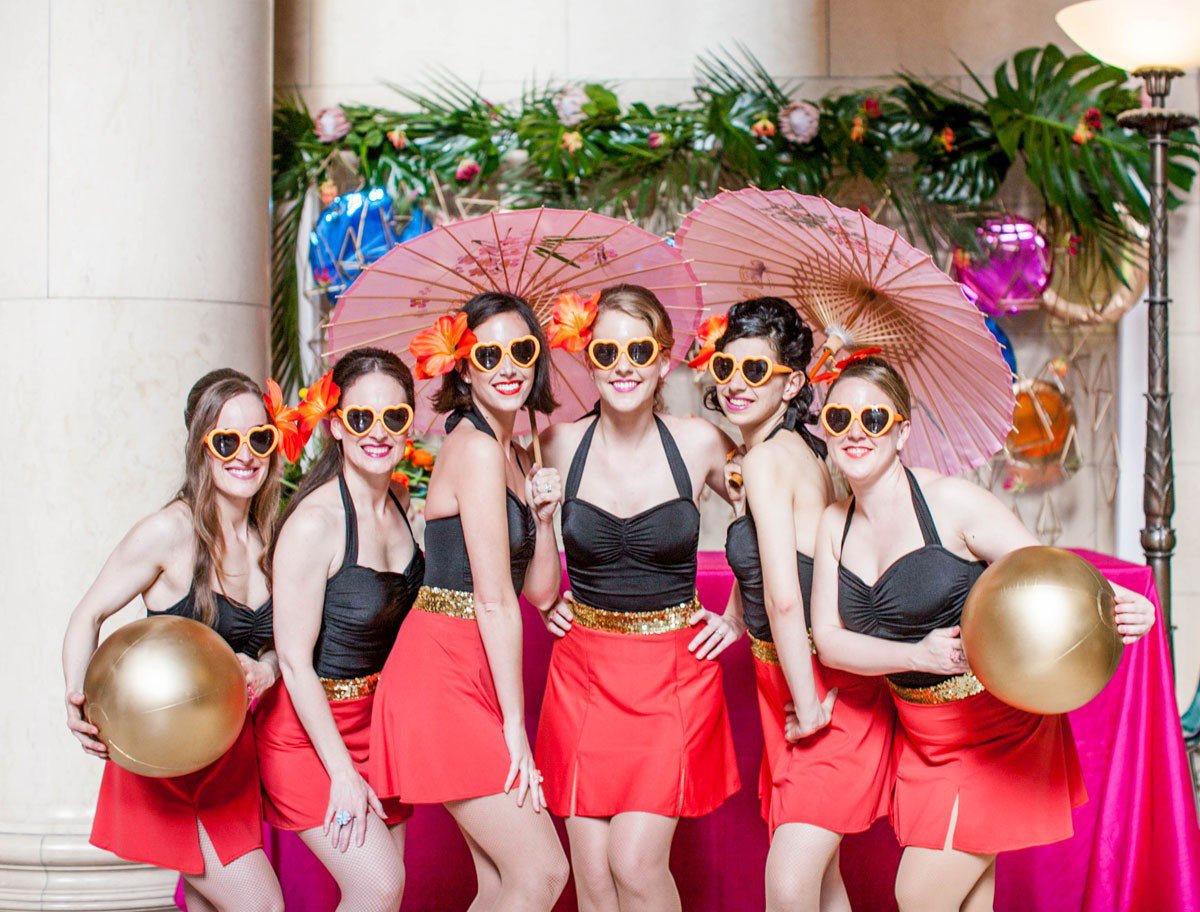 See more photos of 1960s themed events for inspiration.
6. 1970s
Boogie down with a disco-themed bash complete with shiny mirror balls, plenty of dance floor space, and psychedelic prints. Guests can wear big hair, flared pants, and platform shoes or even roller skates. Or for a more toned down but still '70s retro theme, go with an old-school game show-inspired event like Shopbop's holiday party, which included a stylish marquee, skinny mics, and a subtle color scheme that was reminiscent of an updated version of The Merv Griffin Show.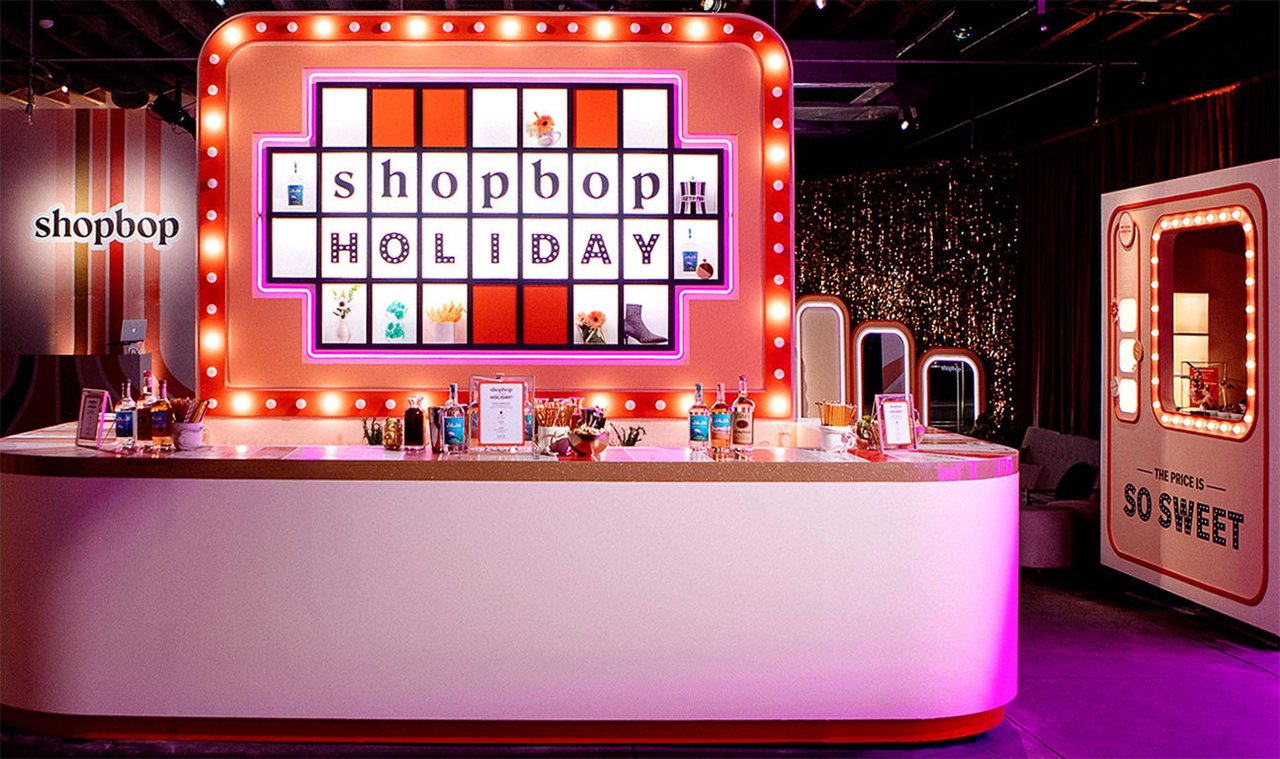 See more photos of 1970s themed events for inspiration.
7. 1980s
With its vivid, fluorescent highlighter-esque colors, crowd-pleasing songs, and crimped hair, this decade screams party time, which is why it remains a go-to theme for event planners. Stock up on classic arcade games like Pac-Man, add some neon signage and bold graphics, and provide plenty of pop culture references from movies such as Back to the Future, Footloose, and The Breakfast Club (brown bag lunches, anyone?) to create a nostalgic experience that your guests will never forget.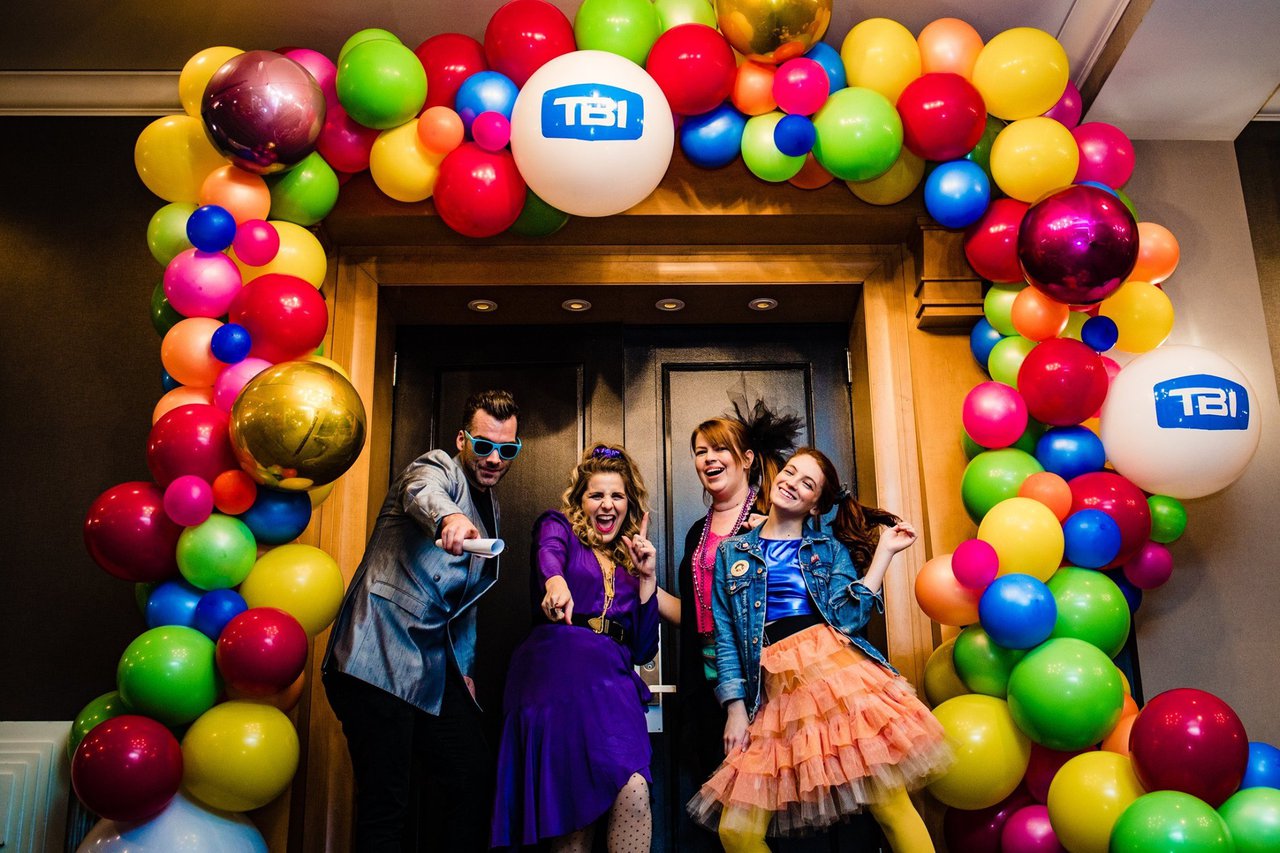 See more photos from 1980s themed events for inspiration.
8. 1990s
Currently experiencing a resurgence, this decade is a kind of mish-mash of hip-hop influences, grunge music, video games, and early computer technology. Think Saved By The Bell, Beverly Hills, 90210, and The Fresh Prince of Bel-Air. Decorate with graffiti, electronics such as CDs and Discmans, and graphic prints with abstract shapes like those found on a Lisa Frank school notebook. Let guests take pics using disposable cameras (and offer to develop the film) and set up Nintendo gaming systems for an authentic '90s experience.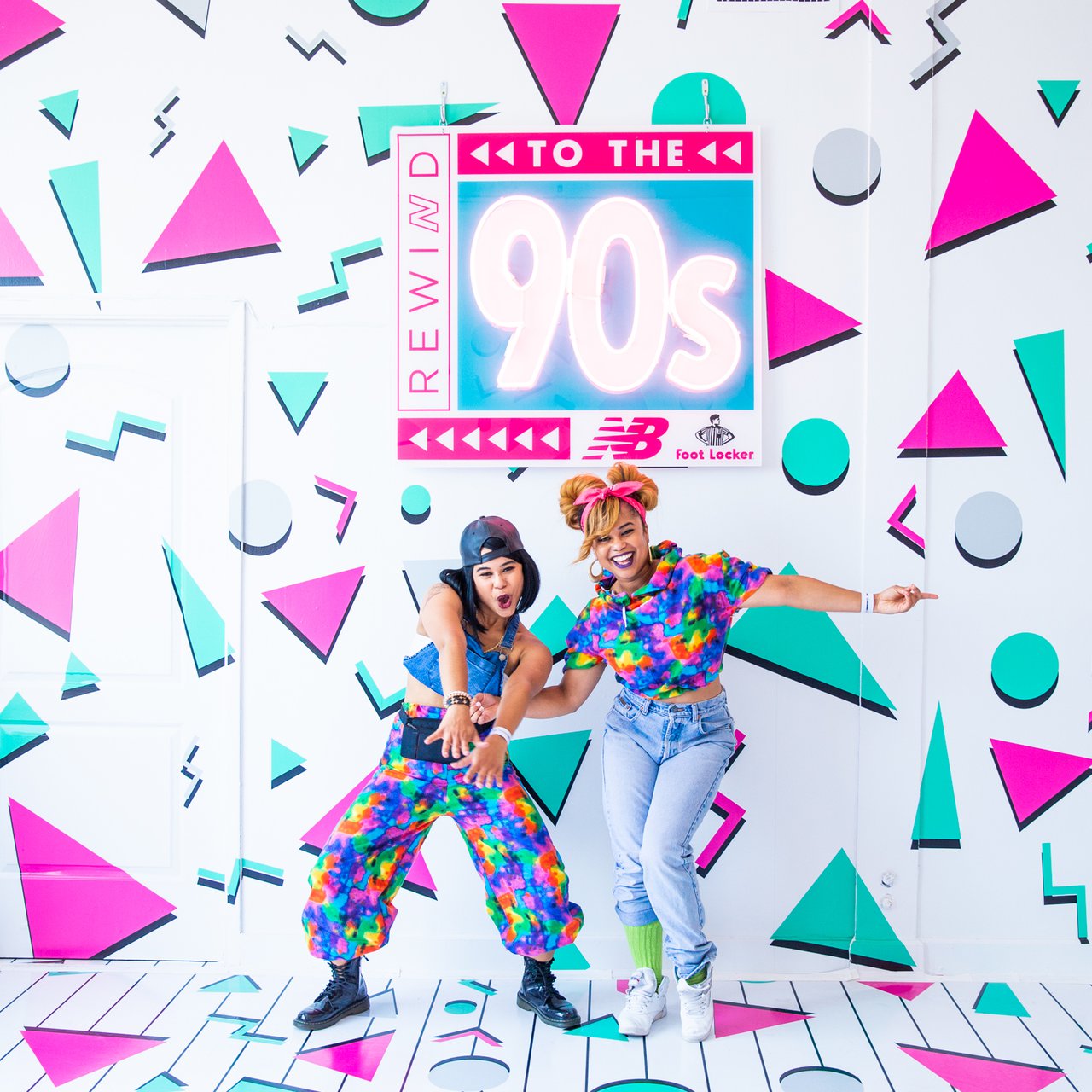 See more photos of 1990s themed events for inspiration.
Settings & Seasons
1. Tropical
Transport guests to an island paradise with a tropical theme. This popular idea works year round, especially during the winter when we all wish we could be sipping a pina colada on the beach. Lush foliage is needed here—from giant palm fronds to proteas, orchids, and hibiscus blooms. Add in decorative items such as surfboards, pineapples, bamboo accents, and hammocks, and serve fresh seafood dishes like poke and sushi with cocktails in coconuts, while hula or fire dancers entertain the crowd.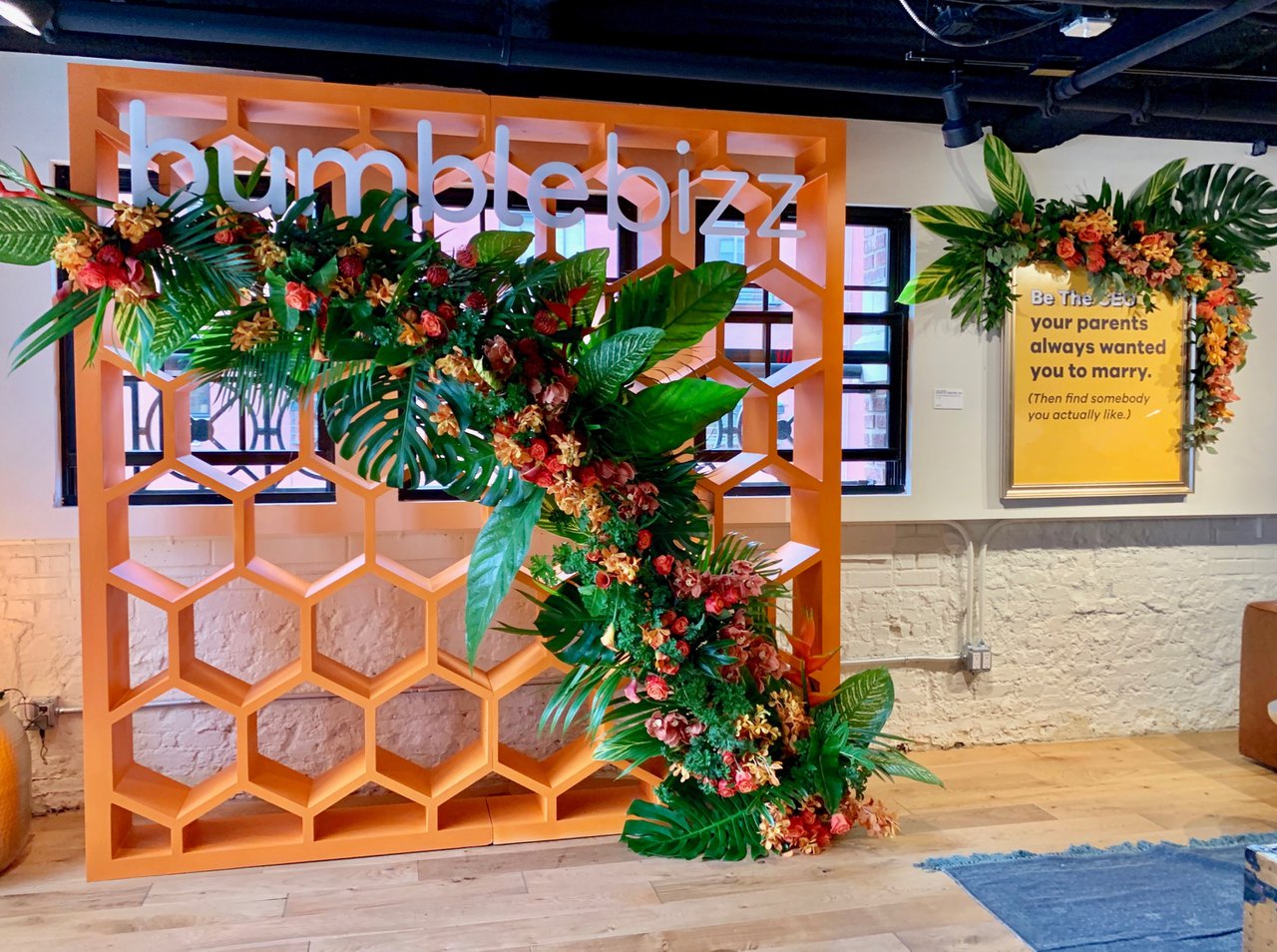 See more photos of tropical themed events for inspiration.
2. Summer Camp
Yes, a camping theme is ideal for outdoor events, but it can also work indoors as well. Just don't light any actual fires! Draped ceilings can offer the impression of a teepee or tent, while faux or real tree stumps and evergreens can transform the space into a national park-like setting. Classic summer camp activities including arts and crafts add a playful touch (plus attendees can earn badges as swag) and a D.I.Y. s'more station is an absolute must for rounding out the experience.
3. Space
From sleek and elegant to kid-friendly and fun, the space theme can be interpreted in several different ways. For an evening event like a black-tie gala, consider dark color palettes using midnight blue with pops of silver, which can serve as a backdrop to twinkling lights. For a more whimsical take, get inspiration from NASA, astronauts, and aliens by incorporating shiny white lacquered items with metallic accents, as well as suspended planets and model spaceships floating above.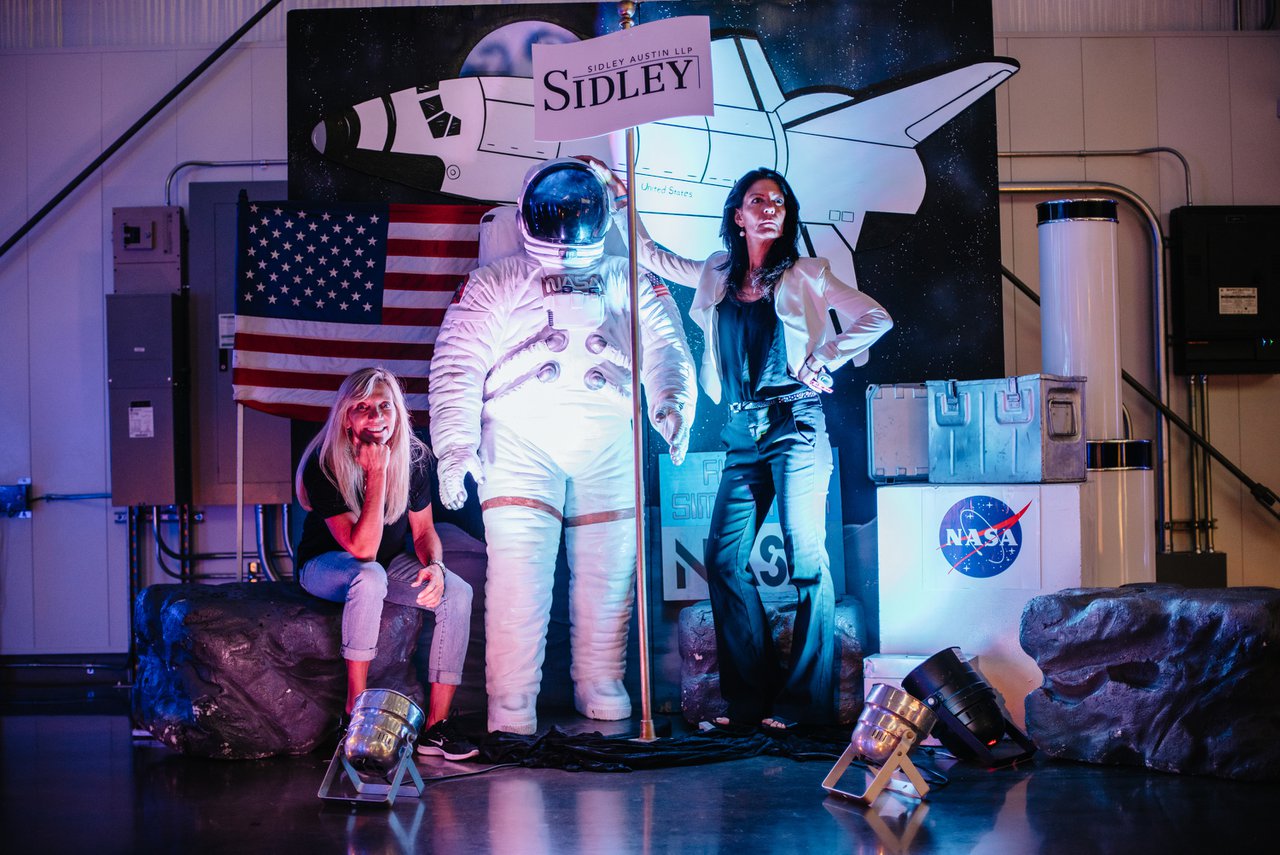 4. Winter Lodge
Set the scene with snow-dusted trees, woodland creatures, and logs by a fire. As for color schemes, you can choose an ethereal winter wonderland aesthetic with whites, creams, and silvers or go for a more rustic mountain vibe with plaids and earthy tones. Either way, remember to replicate that cozy feeling with plenty of blankets and soft furnishings, decorate with pine cones and lanterns, and serve hot chocolate and warm drinks like mulled wine and hot toddys.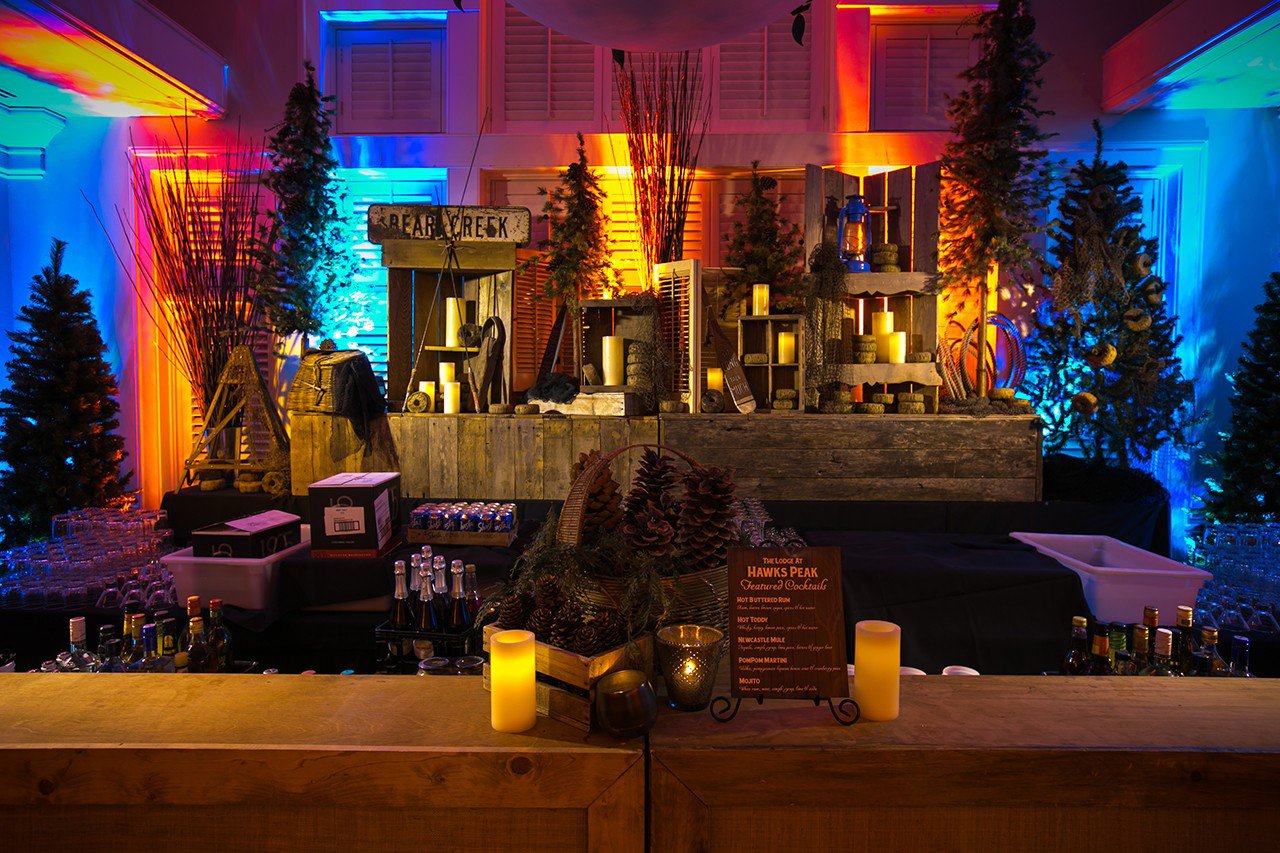 5. Après Ski
Similar to the winter lodge motif, the apres ski theme plays off those classic wintertime visuals. But be sure to include skis, snowboards, or even a sleigh or ski lift as props for photo ops, along with goggles, hats, and gloves. Or ask your guests to come dressed in their favorite skiing outfit. And look to the authentic ski chalets of the Alps for menu ideas such as crowd-pleasing cheesy fondue and cover the floor with a light dusting of fake snow.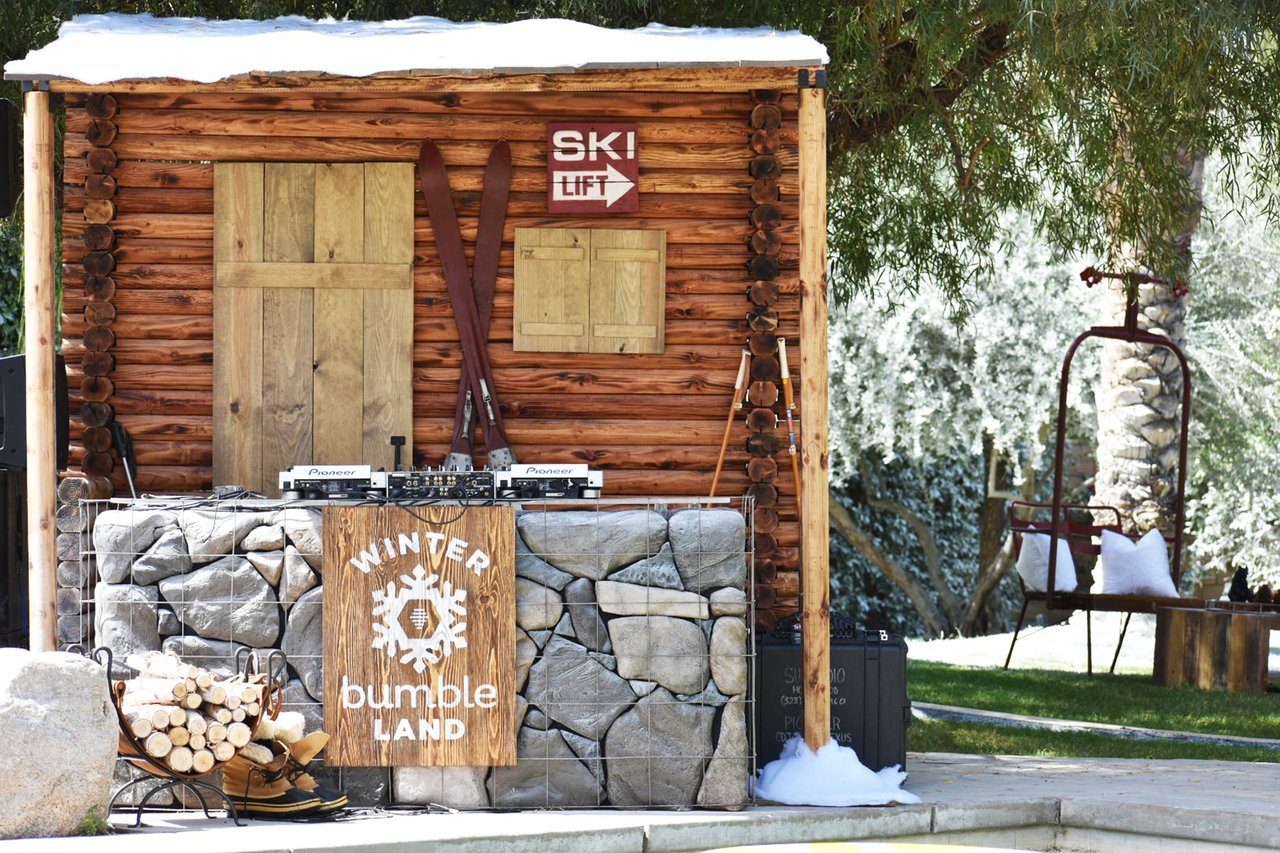 Corporate
1. Winter Wonderland
A go-to theme for corporate holiday parties, this classic motif can be kitschy with snow-covered decor, hot chocolate, and a burning log broadcast on video screens, or it can be elegant with a white-on-white color palette accented with metallic details. Also, the guests' party attire can be festive and fun like ski gear, cozy sweaters, and chunky mittens, or it can be formal and black-tie for a gala or benefit dinner.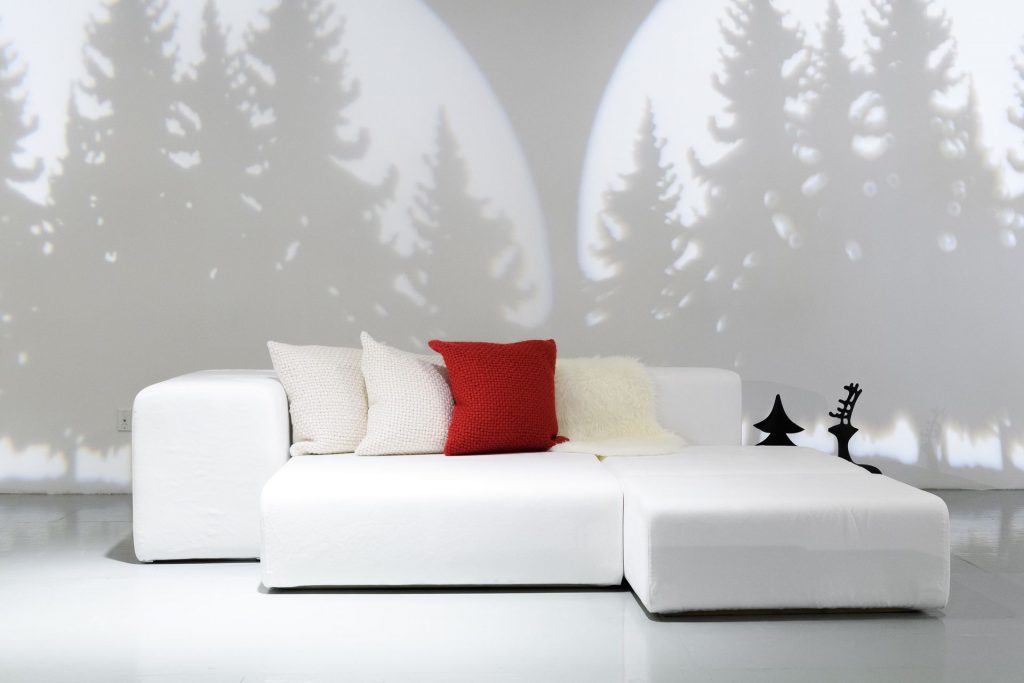 2. Superlative Awards
Unlike a formal employee recognition presentation, this cheeky twist on a company awards show is less stressful and low pressure. Feel free to include a red carpet and a step-and-repeat, but keep the atmosphere lighthearted with a range of funny accolades that employees can vote on beforehand, such as "most likely to be late to the morning meeting." Superlative Awards are also a great way to include remote employees during a virtual event.
3. BBQ Bash
With the rise in outdoor events, a summertime BBQ offers a fun, laid-back way for employees and clients to gather safely. Equip the space with tents, picnic tables, blankets, and family-friendly activities. As the name suggests, you'll want to serve crowd-pleasing staples like burgers, hot dogs, potato salad, corn on the cob, and of course barbeque.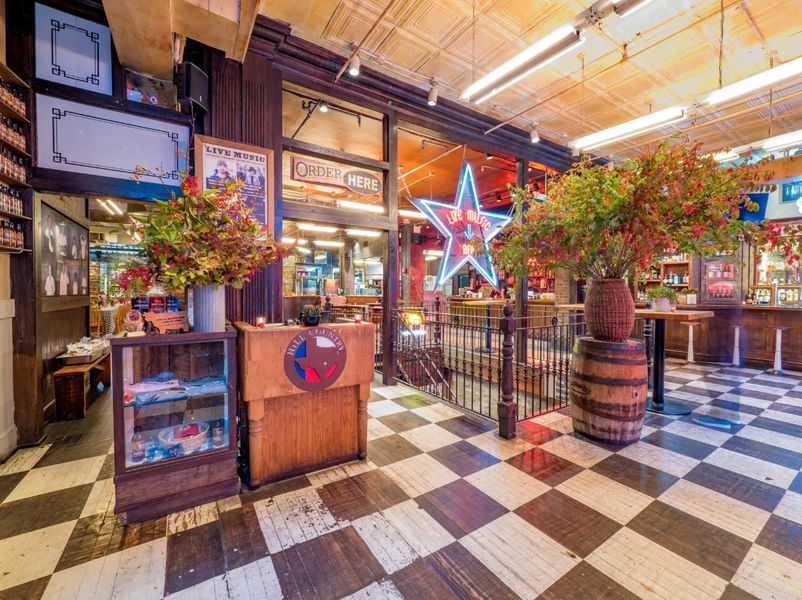 4. Taco Tuesday
In lieu of the usual pizza party, organize a fiesta (on any day of the week) and serve tacos, margs, and chips and guac. Indoors or out, this party theme is an easy event to plan throughout the year. Decorate with colorful streamers and hang up a piñata to let employees take a swing at it. Be sure to stuff it with swag and prizes.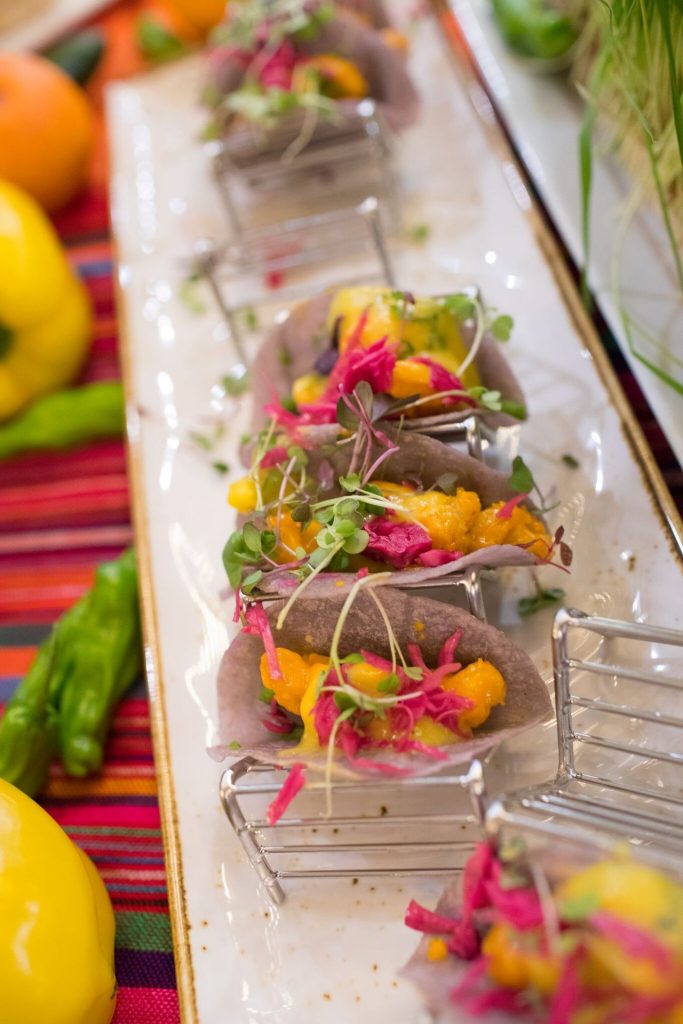 5. Brunch Club
Turn any meeting into a party by providing a buffet of breakfast dishes like scrambled eggs and omelets, pancakes and waffles, coffee and O.J. (or mimosas), and more. Encourage attendees to wear slippers or office-appropriate pajamas for a mellow get-together.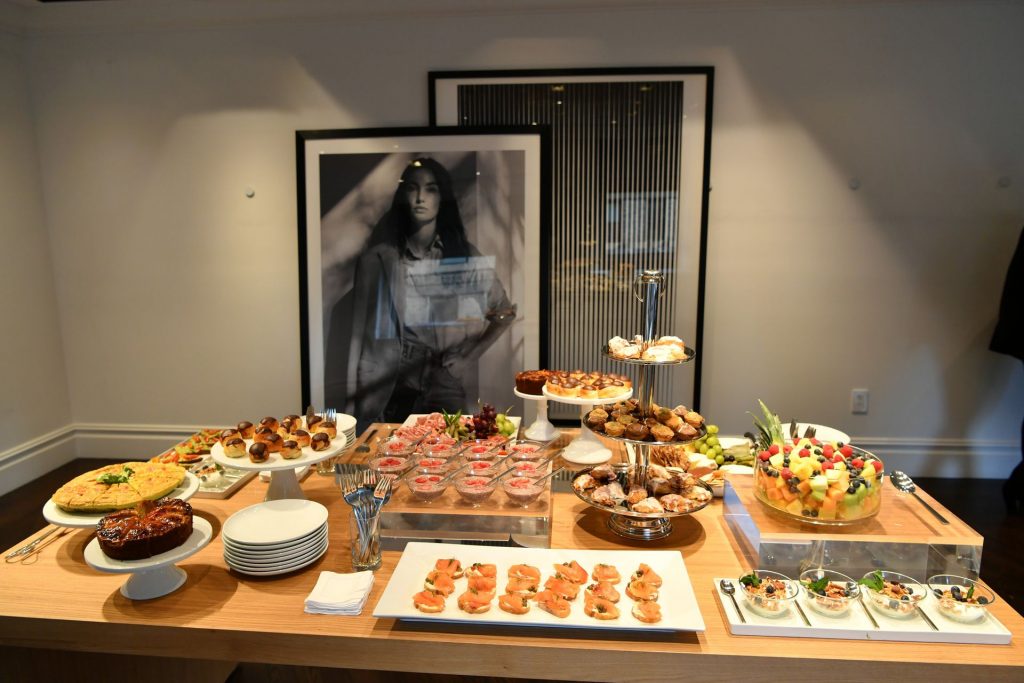 Party Vibes
1. Disco
If you're going to host a disco-themed party, you need to lean into the over-the-top decor and far-out outfits—because this musical movement was not made for wallflowers or the faint of heart. Think Saturday Night Fever, the Bee Gees, and the Village People. Light-up dance floors, mirror balls, and an on-theme playlist instantly set the mood. Ask guests to wear white suits (ala John Travolta) and platform shoes, and mix up cocktails from the '70s such as tequila sunrise or Harvey Wallbanger to help your guests feel the rhythm.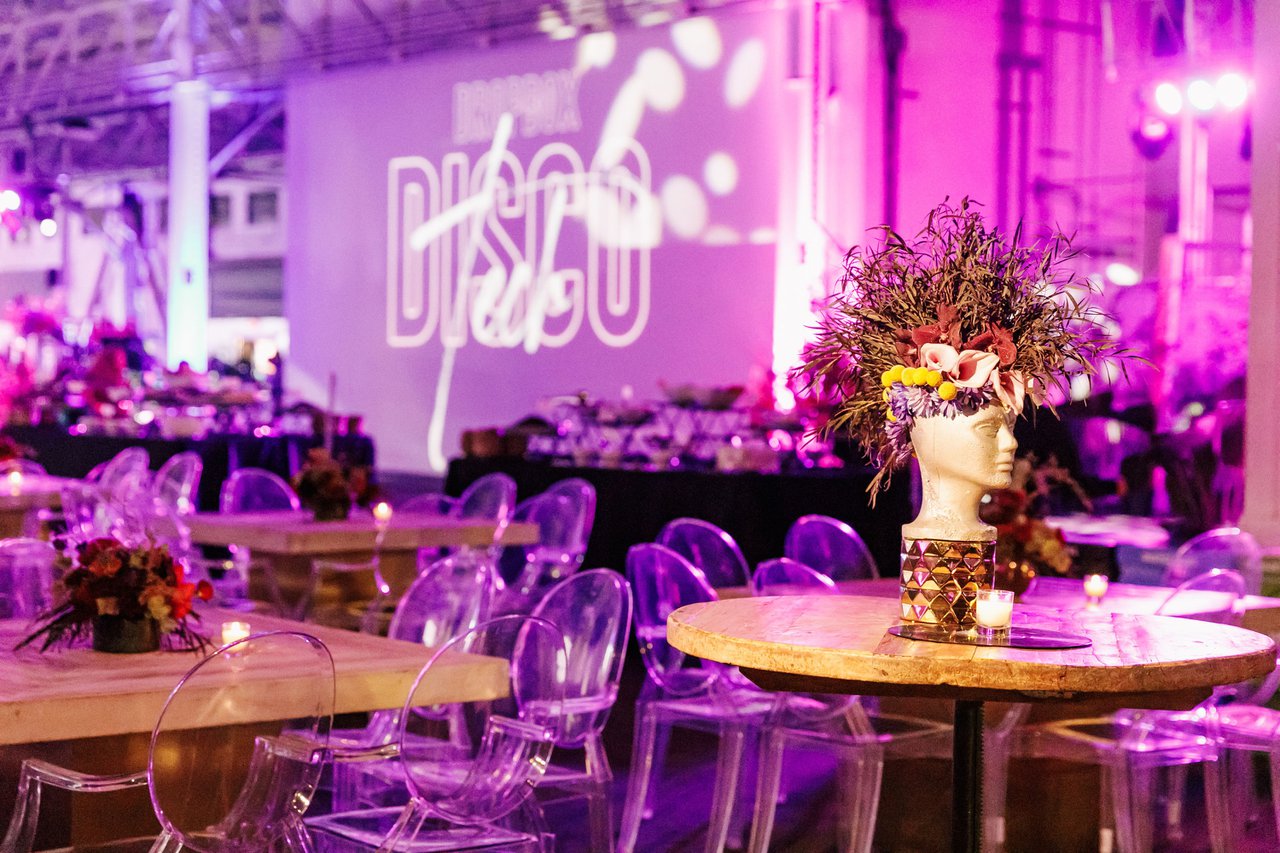 See more photos of disco themed events for inspiration.
2. Casino
You could say that this theme is a safe bet in terms of event planning. Thanks to built-in activities such as traditional table games like roulette, blackjack, craps and baccarat, a casino night will score points with guests every time. Hand out fake branded money or chips for guests to use to gamble, decorate with oversize playing cards and a red-and-black color scheme, and serve cheeky hors d'oeuvres like clams casino. Also, consider incorporating a live or silent auction for those guests who are ready to spend some real dough.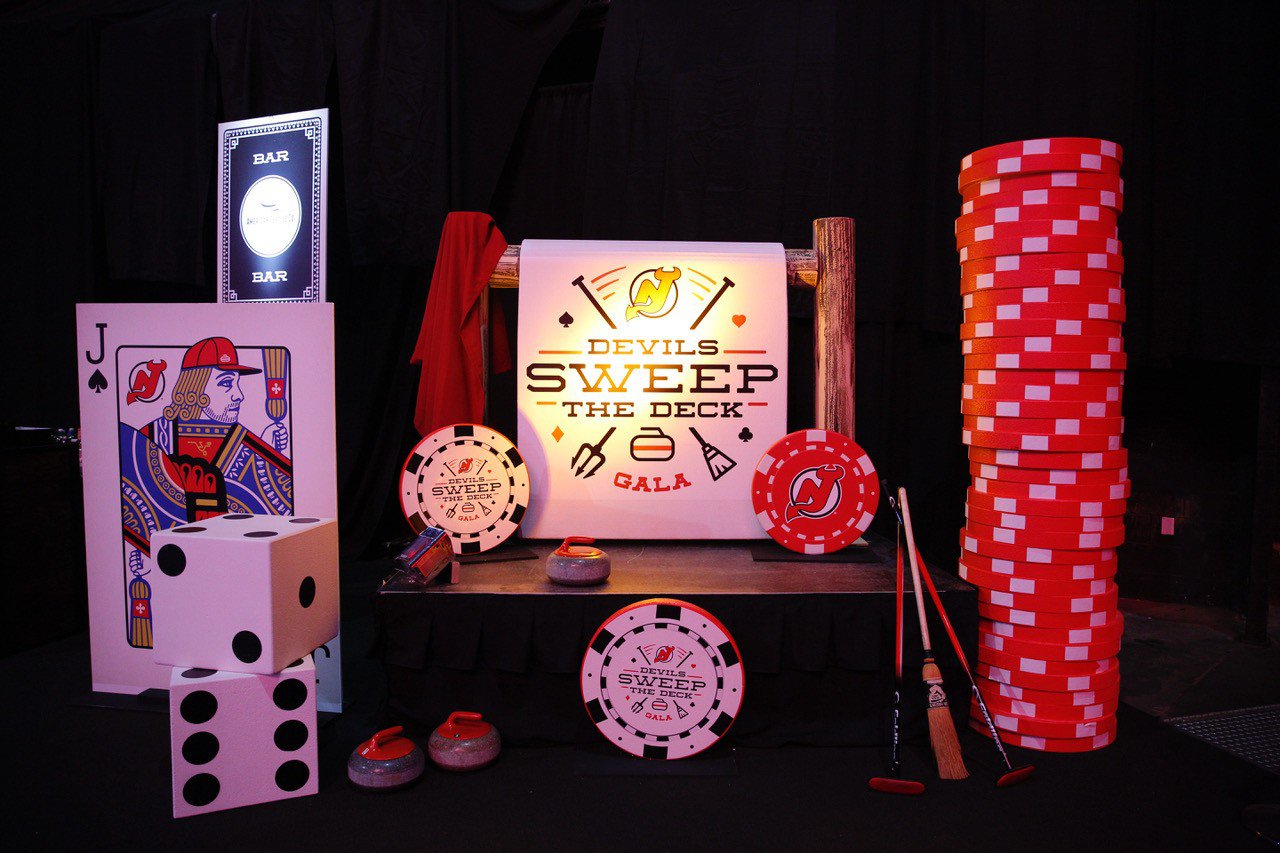 See more photos of casino themed events for inspiration.
3. Carnival
Like the casino theme, a carnival comes with plenty of activity and entertainment ideas including rides, games, and performers. Whether outdoors or in, mimic the feel of a big-top tent, either with an actual tent structure or with clever striped archways. Line the space with stalls serving up fair food like popcorn, cotton candy, and fried goodies, use bright, bold colors and patterns like polka dots in the decor, and stock props like red noses inside the photo booth. If it's a kids' party, be sure to incorporate some fun stuff for the adults as well like boozy slushies.
See more photos of carnival themed events for inspiration.
4. Block Party
Throwing a shindig for your neighborhood? Take inspiration from street fairs and set up tables and stalls with wares and foods from local vendors or even homemade dishes from residents like a giant potluck. You can also call in food trucks to serve guests. Since block parties are typically hosted outdoors, decor can be kept to a minimum, which means you'll save money with this idea. Be sure to set up a stage area and enlist area bands and entertainers to perform as well.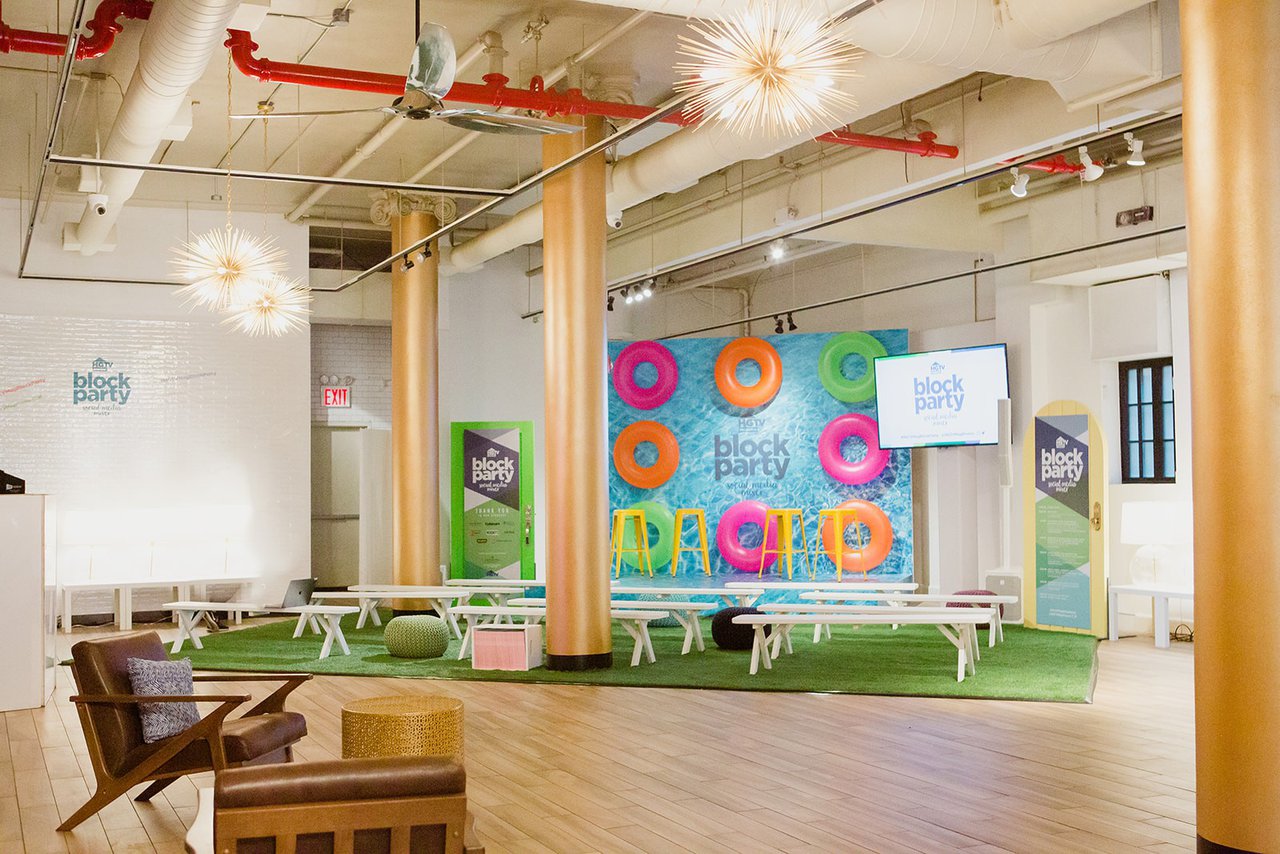 5. Havana Nights
To emulate the sultry vibes of an evening in Cuba, go with more refined island decor such as rattan furniture and softer hues like sage greens and peach. Decorate tabletops with vintage cigar boxes, dominos, and tropical florals and palm fronds. Offer guests straw fans to help keep them cool and to serve as cool photo props. Serve Cuba libres (rum and Coke), daiquiris, and mojitos, and hire a salsa band to get guests moving. You might even want to provide dance lessons as well.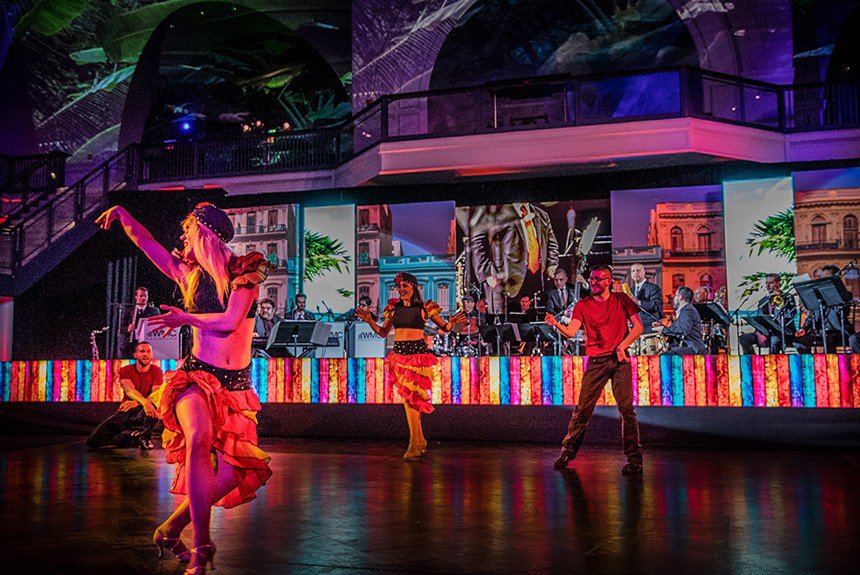 6. Masquerade
A masquerade ball could simply be considered a fancier, more upscale version of a costume party. Often used for black-tie galas or benefits, this theme typically calls for more formal guest attire with an ornate mask, of course. While there's no specific decor pieces that correspond with a masquerade, you could take inspiration from Phantom of the Opera and go with lush red velvet rentals and candelabras, or look to the Carnival of Venice or Mardi Gras for more mask madness.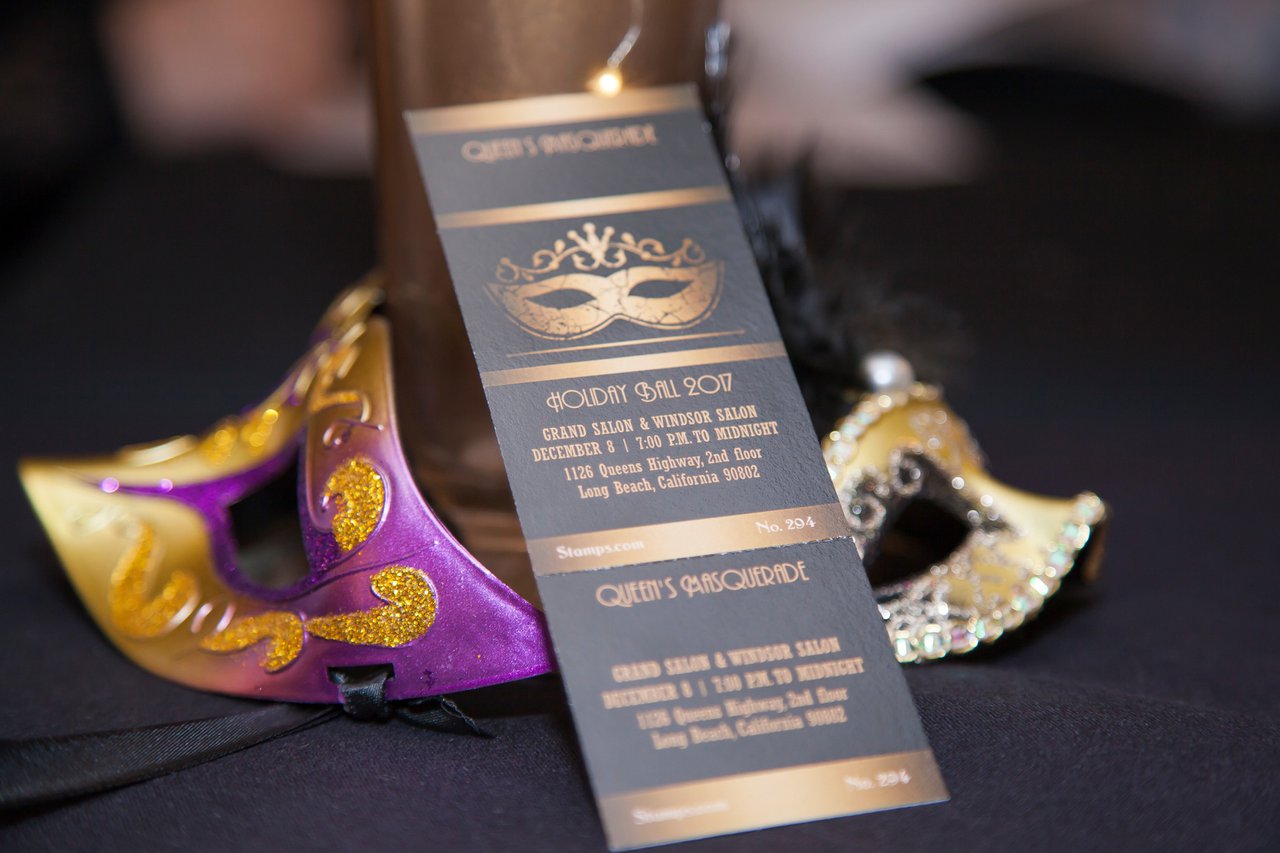 7. Studio 54
A Studio 54-style party takes the disco theme and turns it up a notch. Featuring similar decor items like mirror balls and a pulsating dance floor, this theme also incorporates the influence of era icons like Elton John, Andy Warhol, Diana Ross, and Bianca Jagger who was infamous for riding a white horse into the club. (A horse prop makes an Insta-worthy photo booth, FYI.) So ask guests to dress up as their favorite Studio 54 clubgoer and party till dawn.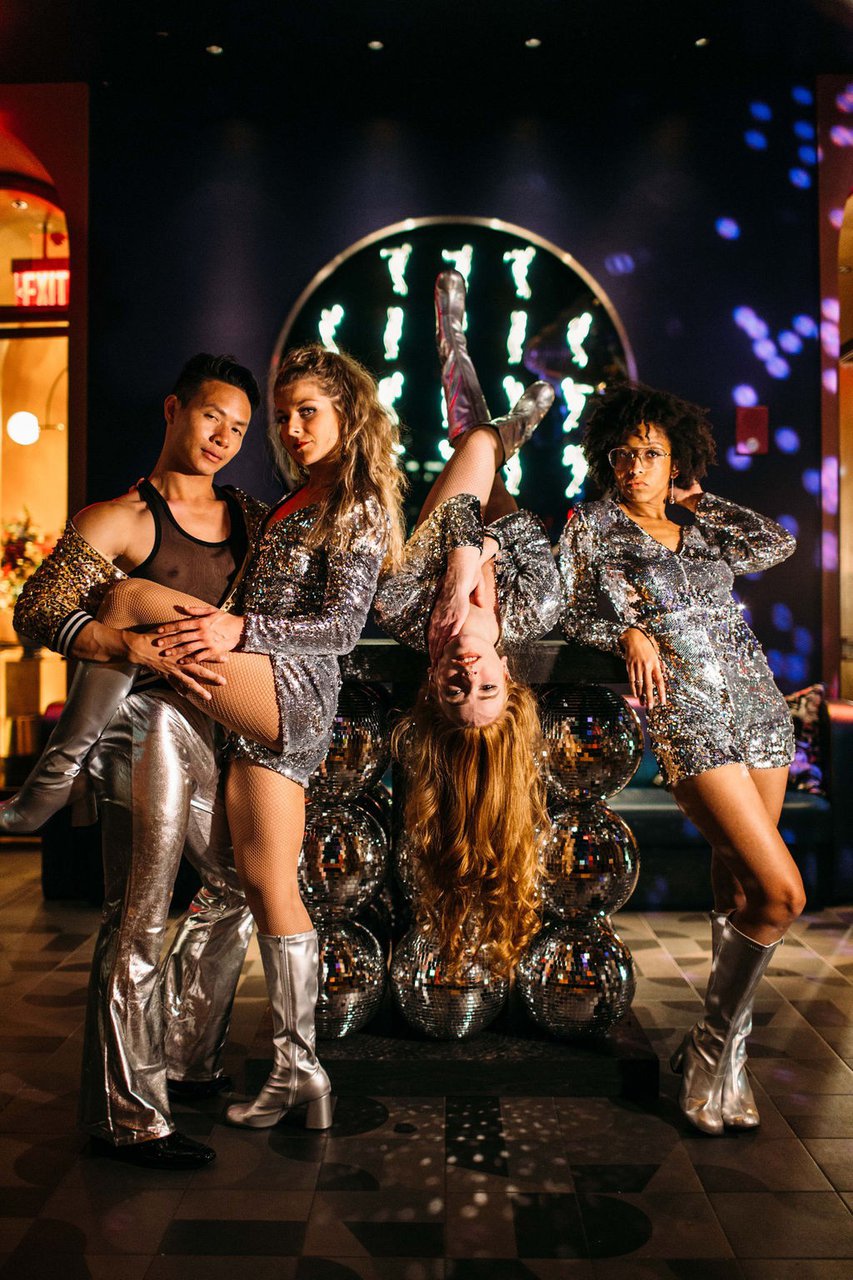 See more photos of Studio 54 themed events for inspiration.
8. Retro Miami
For an '80s Floridian-themed fete, check out the hit TV show Miami Vice for rad inspiration. Decorate the space with palm trees, Art Deco-style signage, and poppy colors, especially Caribbean blue and bubblegum pink. The dress code is simple: a white linen jacket, shades, and a tan are all that's required. If it's an evening event, be sure to include nightclub-esque lounge seating, or better yet host the party poolside during the day and fully embrace the Miami lifestyle.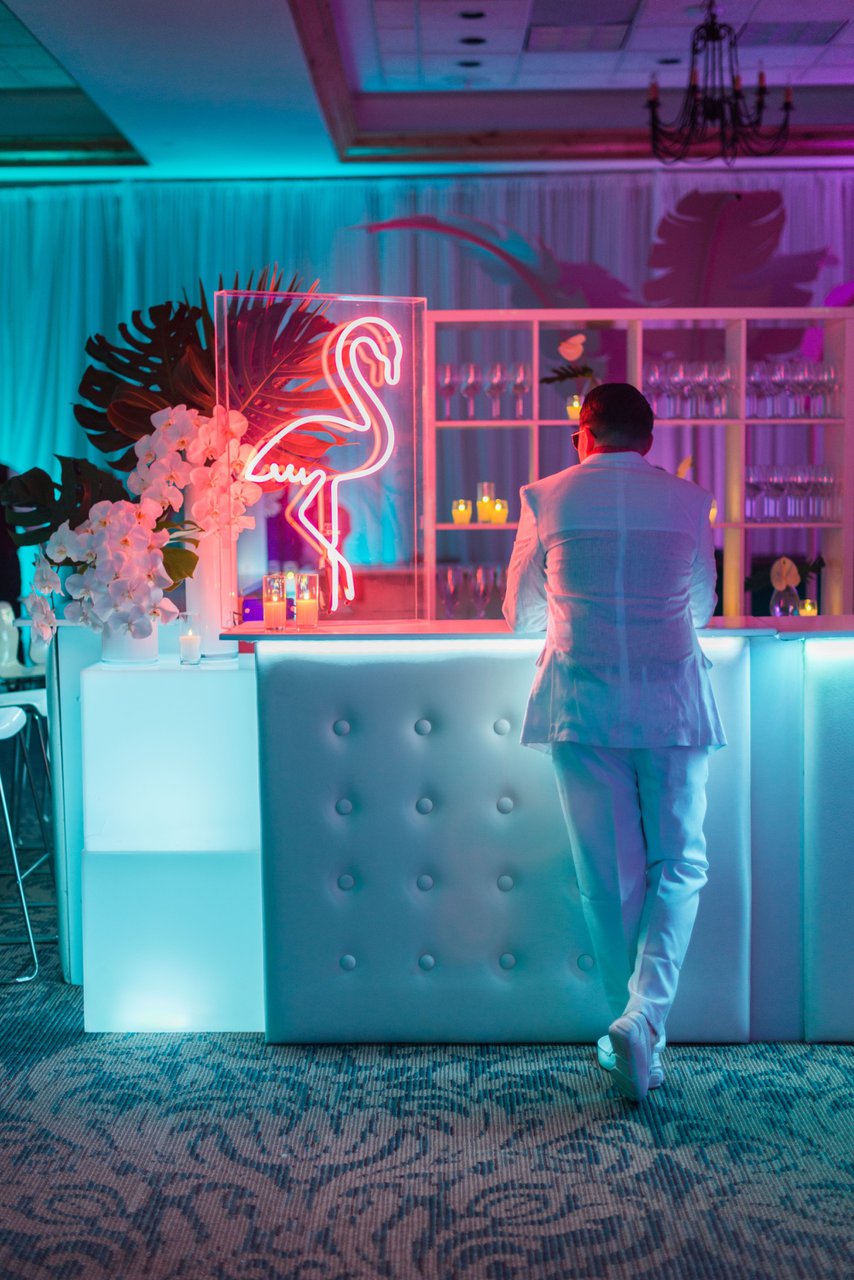 9. Coachella
To replicate the vibes found at the buzzy music festival, which takes place in the California desert, aim for a mix of bohemian and Southwestern aesthetics with dreamcatchers, floral crowns, and decorative feathers. And use a muted color palette with soft shades of blue-gray, dusty rose, and pale yellow—like the party is seen through an Instagram filter. Hire local food trucks and hand out bracelets in the spirit of Coachella. And you'll need a DJ, band, or at least a killer playlist to complete the music festival theme.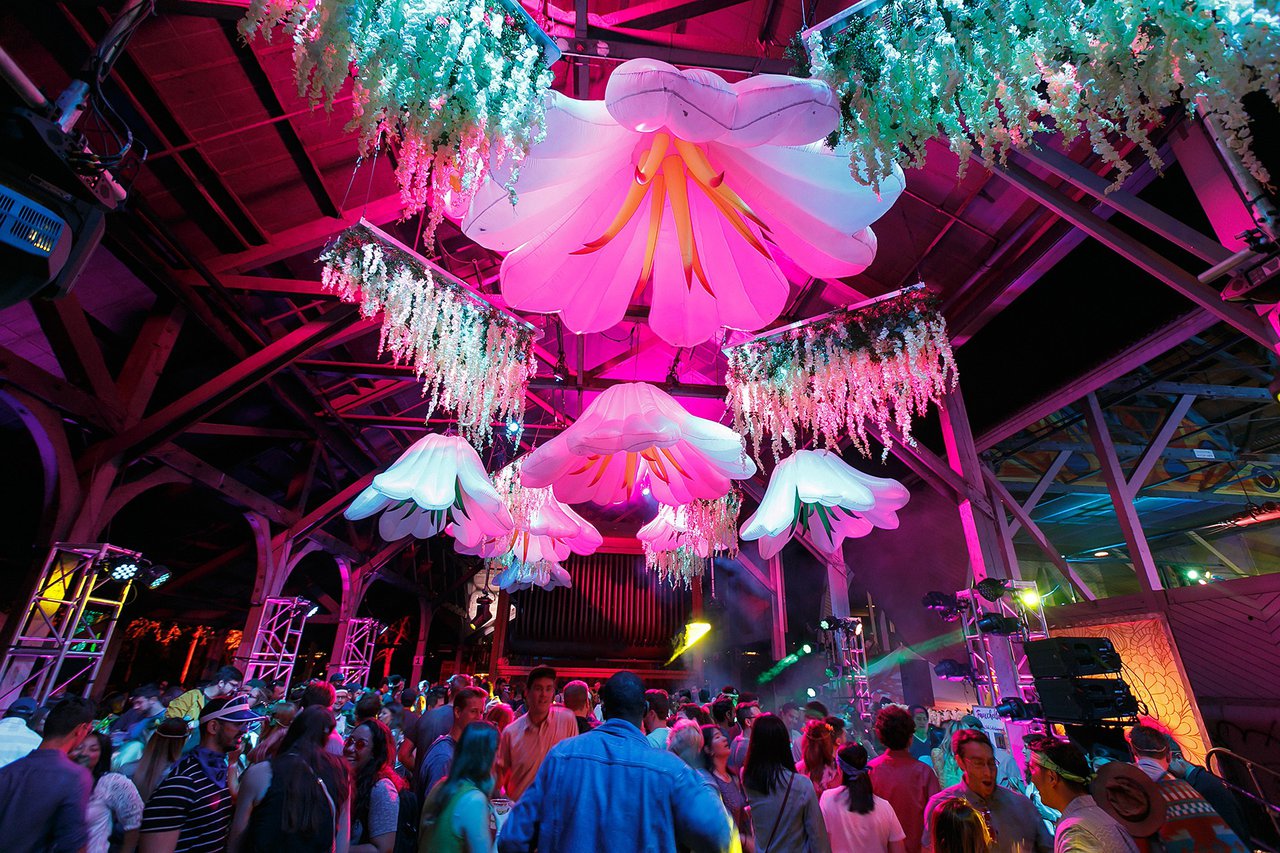 See more photos of Coachella themed events for inspiration.
10. Derby
The first Saturday in May marks the Kentucky Derby. And although the race only lasts two minutes, true fans party all day (or weekend). To plan a proper Southern soiree to celebrate the Run for the Roses, you'll want to serve classic dishes like a pimento cheese dip, along with Mint juleps and bourbon. Let guests place bets on pre-made betting slips and award a prize to the winners. Also, ask the attendees to wear their best Derby attire including hats and fascinators.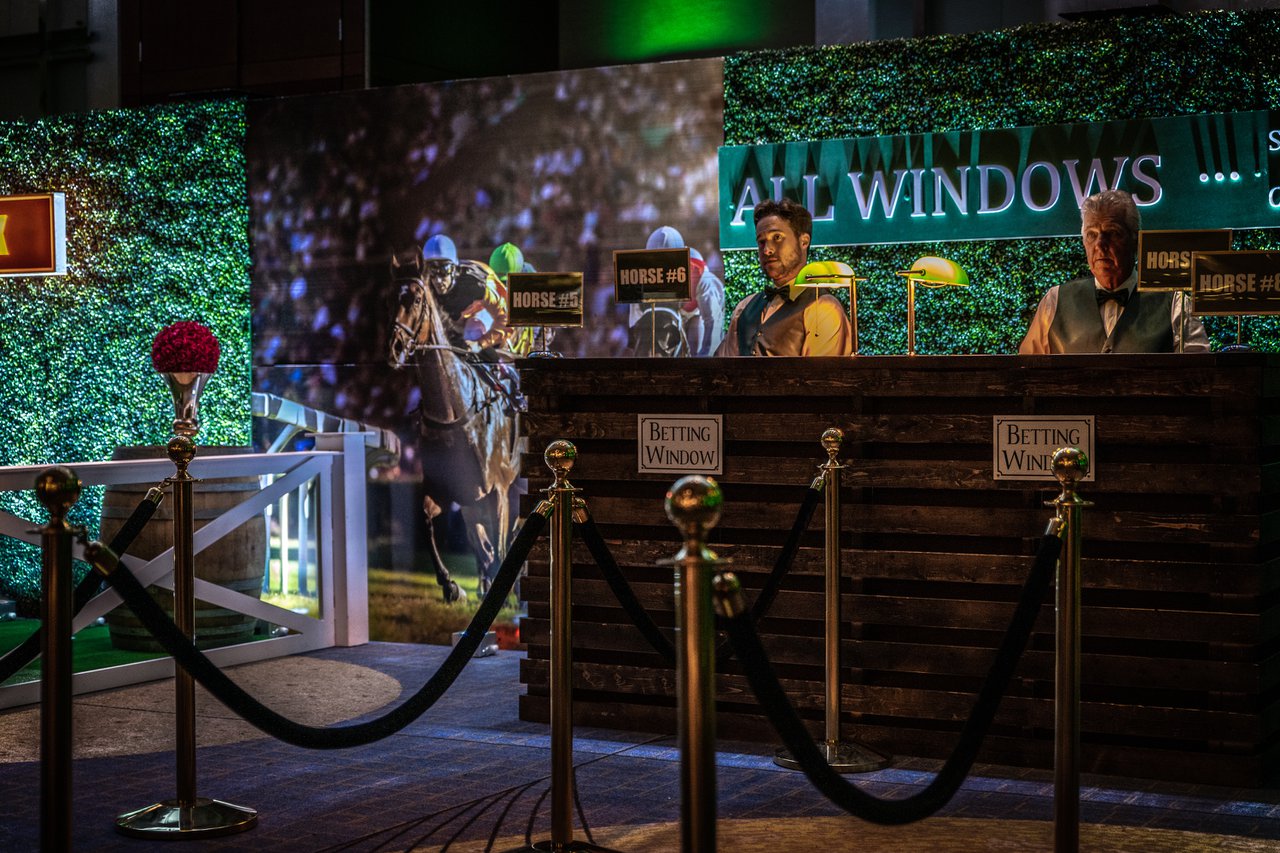 Classic
1. Great Gatsby
When the re-imagined version of The Great Gatsby, starring Leonardo DiCaprio, was released in 2013, this theme became all the rage. The sophisticated design concept is truly timeless, though, and serves as a go-to for black-tie galas and more thanks to its classic gold-and-black color palette and inherently glam ambience. Look for decor items with strong architectural details and elegant curvature, and be sure to add plenty of sparkle through chandeliers, sequins, and paillettes. And don't forget the bubbly!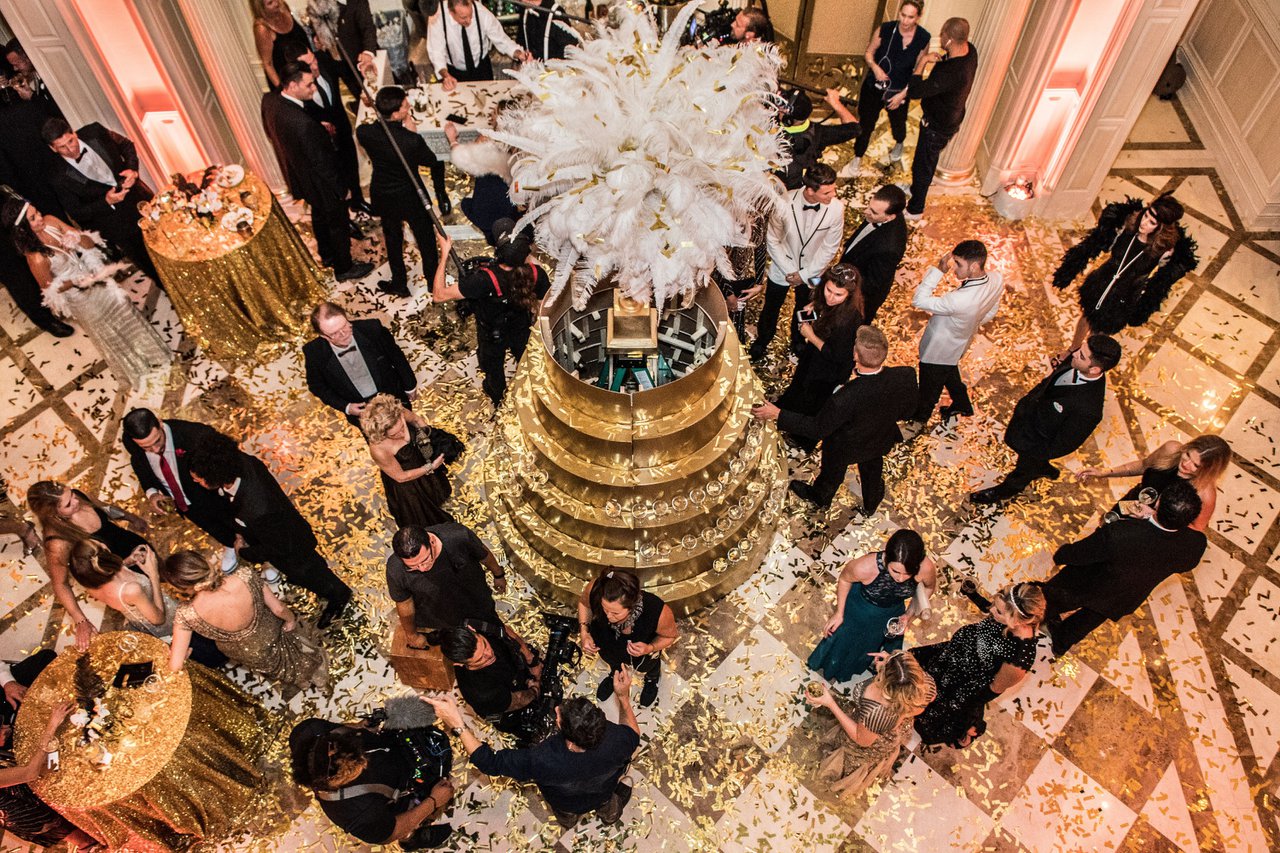 2. Speakeasy
Similar to the 1920s theme, a speakeasy theme plays off the underground mystery of the Prohibition era, when folks gathered in secret to imbibe alcoholic drinks, which were outlawed at the time. Aim for creating a moody, intimate atmosphere with dim lighting and low ceilings. Look for rentals upholstered in rich velvets and hire a jazz band to perform popular tunes from the era. Bartenders should be pouring cocktails such as an Old-Fashioned, Sidecar, and Gin Rickey.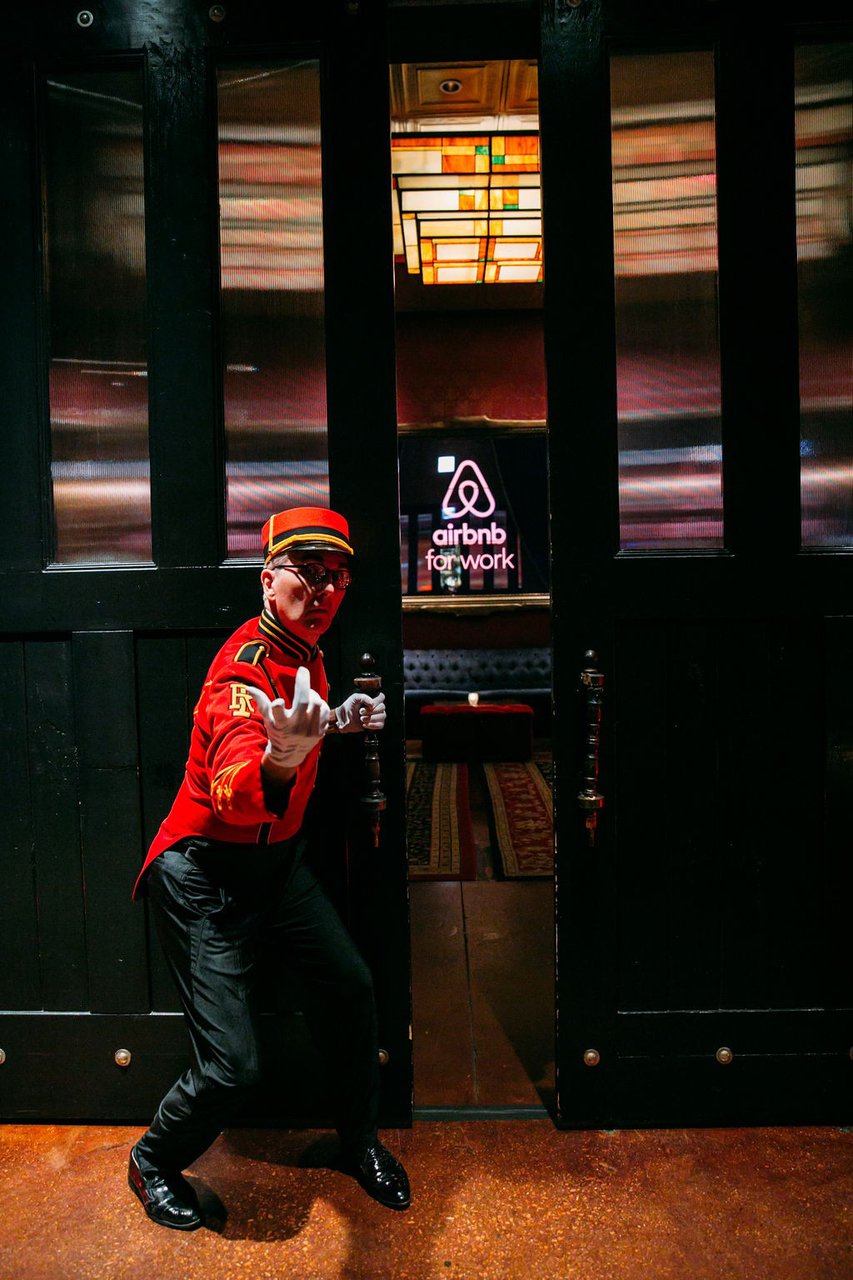 See more photos of speakeasy themed events for inspiration.
3. Black & White
This classic event theme proves that simple doesn't have to equal boring. And just like a little black dress, it's an idea that any event planner can pull out of their playbook to wow the crowd. Mix it up with prints and patterns like a checkered dance floor, chevron linens and drapes, striped accents, or even an hypnotic black-and-white photo backdrop ala James Bond (see more below). Stick with white flowers like roses or add in pops of color with vibrant blooms instead.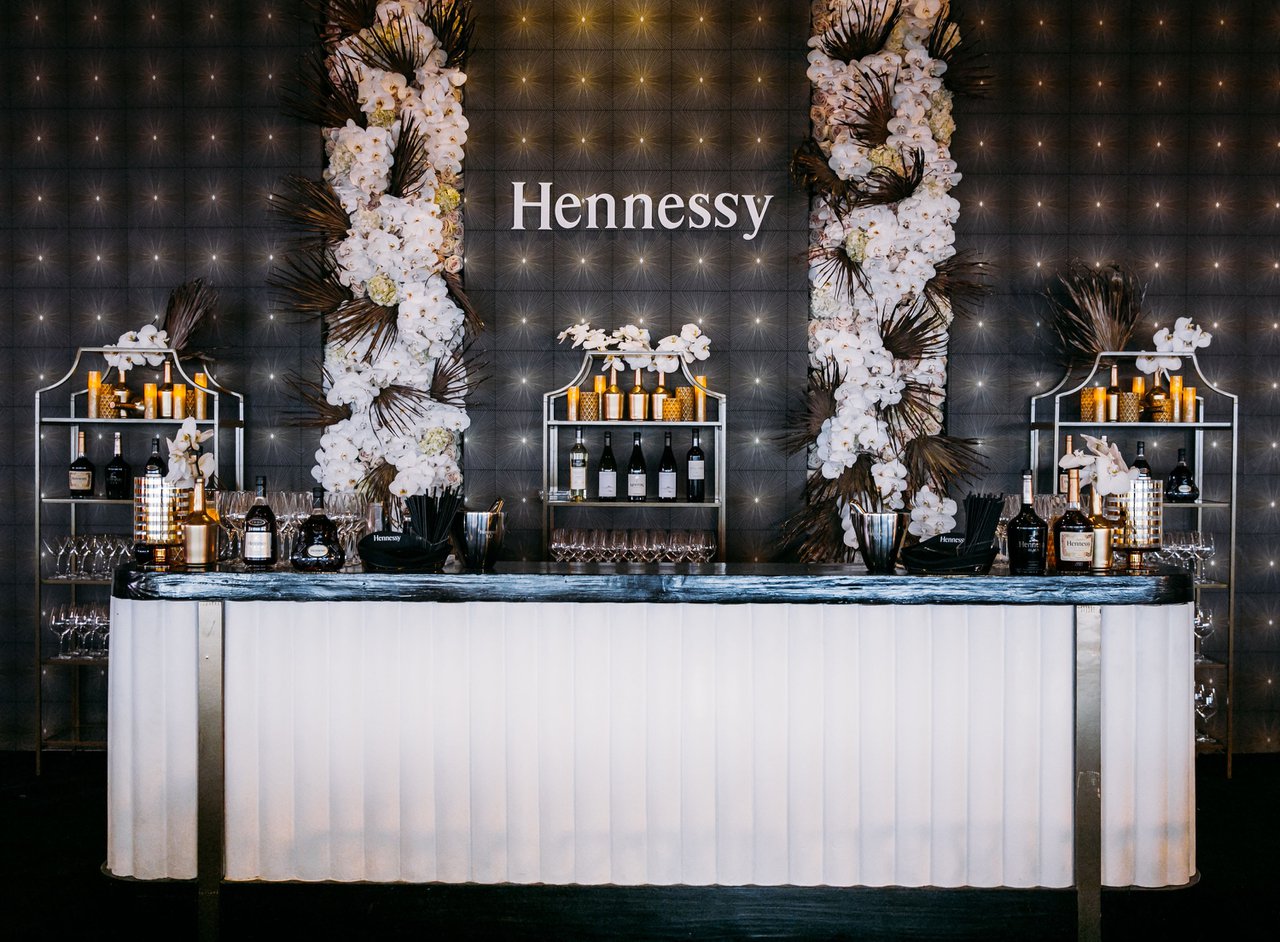 See more photos of black & white themed events for inspiration.
4. James Bond
Create an air of intrigue with a James Bond or generic spy theme that lets guests channel their inner secret agent. Steal some event decor ideas from the iconic films like the opening sequence that includes a black-and-white gunbarrel graphic, glitzy gold signage, or playing cards and casino games. Of course you'll need to serve up the signature drink—a martini. And request that guests that wear their best Bond attire. Plus, since the James Bond franchise spans decades, you can even plan around a specific Bond, from Sean Connery to Daniel Craig, because everyone has their fave.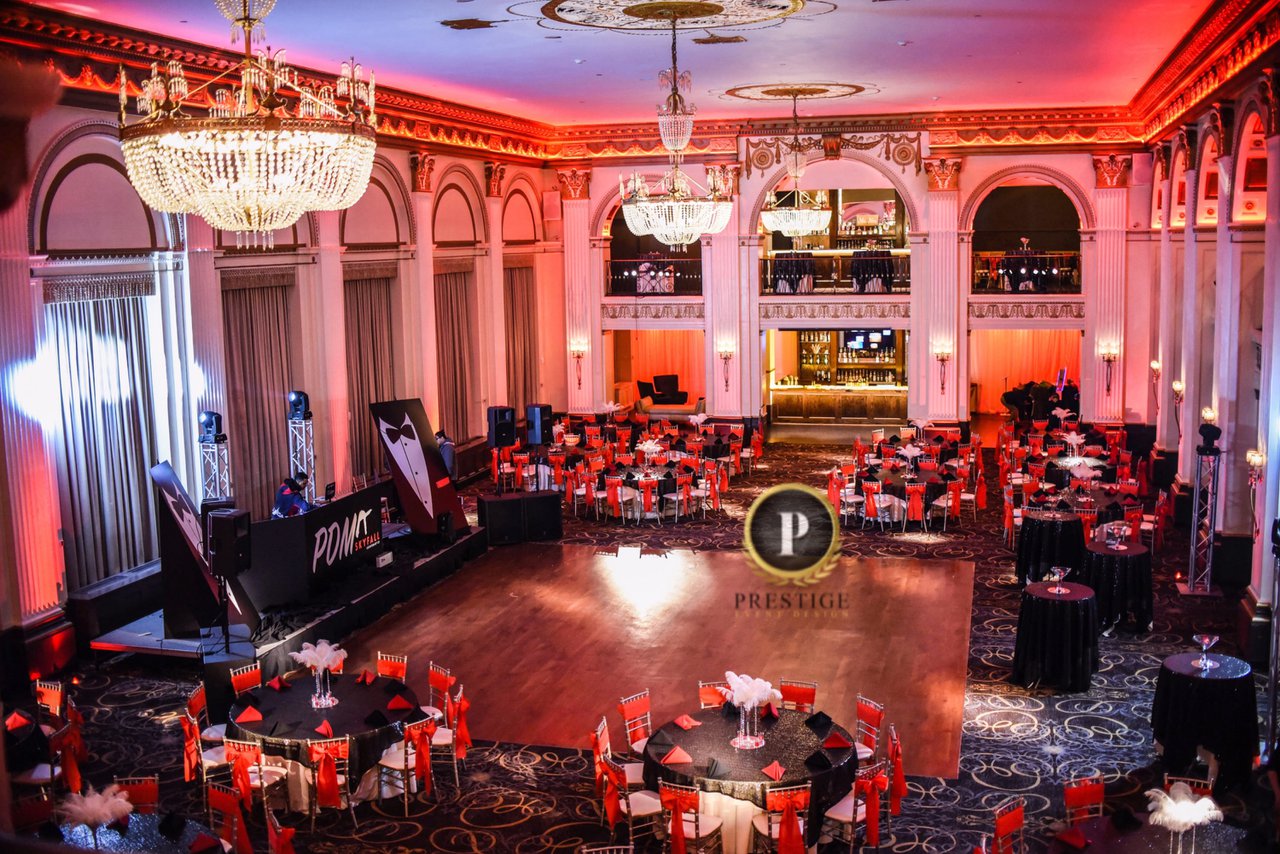 5. Old Hollywood
Best used for a black-tie event, when guests can don their finest garb, the Old Hollywood theme evokes a sense of refinement, with lots of glamour and glitz that seems to whisper rather than scream. Think about using champagne hues, delicate feather centerpieces, along with predominantly white floral arrangements, and chaise lounge chairs suitable for swooning. And be sure to pour bubbly into coupe glasses for an authentic touch. Plus, line the step-and-repeat with a red carpet and hand out golden statues as photo props for a winning evening.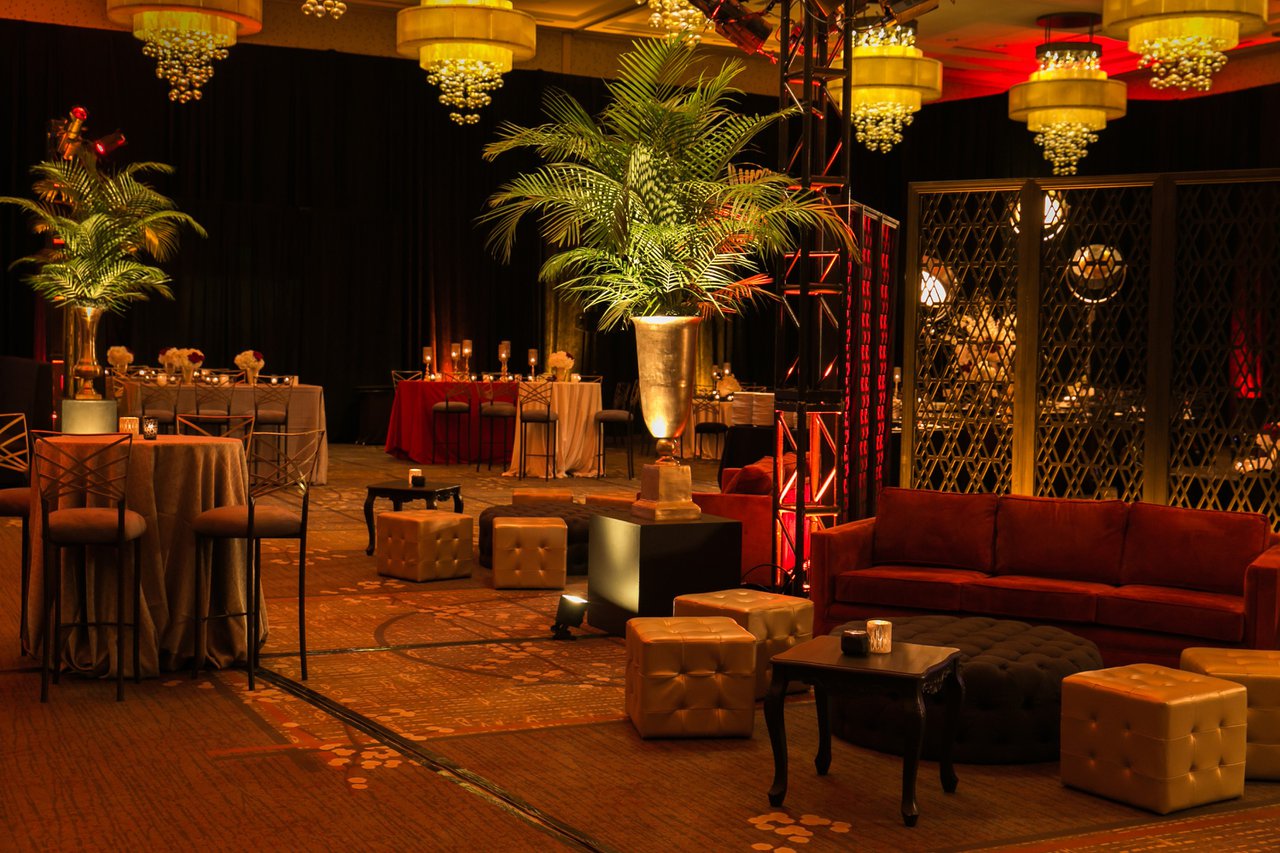 6. Midsummer's Night Dream
For this Shakespeare-inspired theme, build a magical fairy tale-like wonderland by stringing twinkling lights among tree branches in an outdoor space. Or design a forest setting in an indoor venue or under a tent. Place whimsical creatures and fairies like those found in the play throughout the space and offer guests masks to wear during the event or to use when posing for photos. For the menu, get inspired by the surroundings and serve dishes using foraged ingredients like mushrooms and fruits.
See more photos of Midsummer's Night Dream themed events for inspiration.
7. Egyptian
Plan an opulent oasis in the midst of the desert in order to transport guests to Ancient Egypt. Incorporate rich jewel tones like purple and teal, along with plenty of gold, into the decor design, and emulate the sandy landscape through projection mapping, draping, or carpeting. Dot the space with palm trees, ornate rugs, and comfy floor cushions. Of course, you'll want to include reference to the pyramids and other famous landmarks such as the Sphinx as well.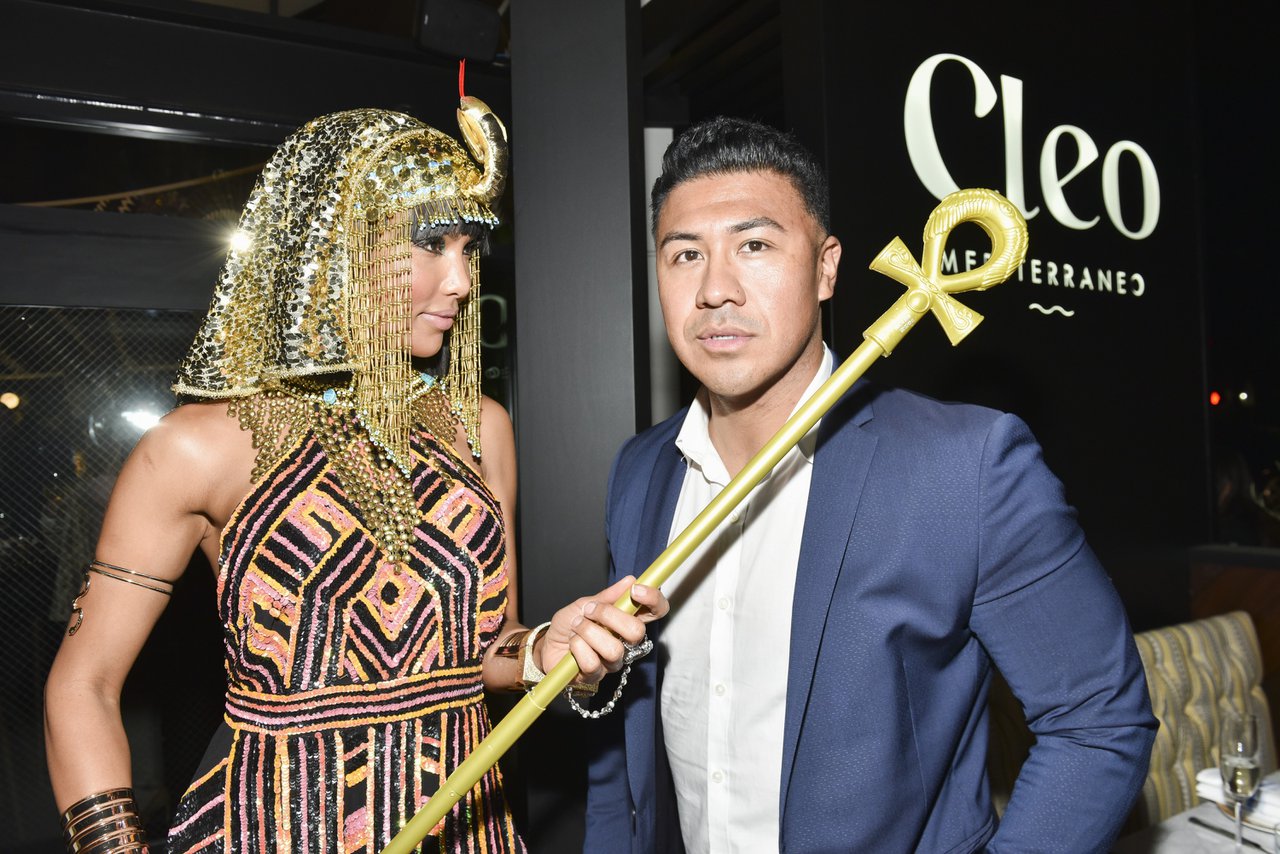 Murder Mystery
Inspired by classic board games like Clue, this whodunnit theme can include an elaborate plot line that runs throughout the evening, where guests try to figure out who killed the victim. Attendees can also be assigned different characters to play; hosts should send invitations that include the role and a backstory. You can also choose to set the scene during a specific time period and place like 1960s Paris or a Hollywood noir thriller, then plan the dinner menu around that theme.
See more photos of murder mystery themed events for inspiration.
Otherworldly
1. Futuristic
A futuristic theme conjures up images of a glowing, in-the-dark otherworldly environment, like something out of the movie Tron. Decorate with illuminated orbs, neon signage, and LED strip lighting to create a luminous setting that's way cooler looking than The Jetsons. Outfit the space with sleek, metallic silver furniture pieces or clear Lucite items. You could also include nods to robotic or electronic gadgetry like circuit boards and pulsating lasers. Also, extend the theme to food and drink by serving items that incorporate liquid nitrogen like frozen popcorn.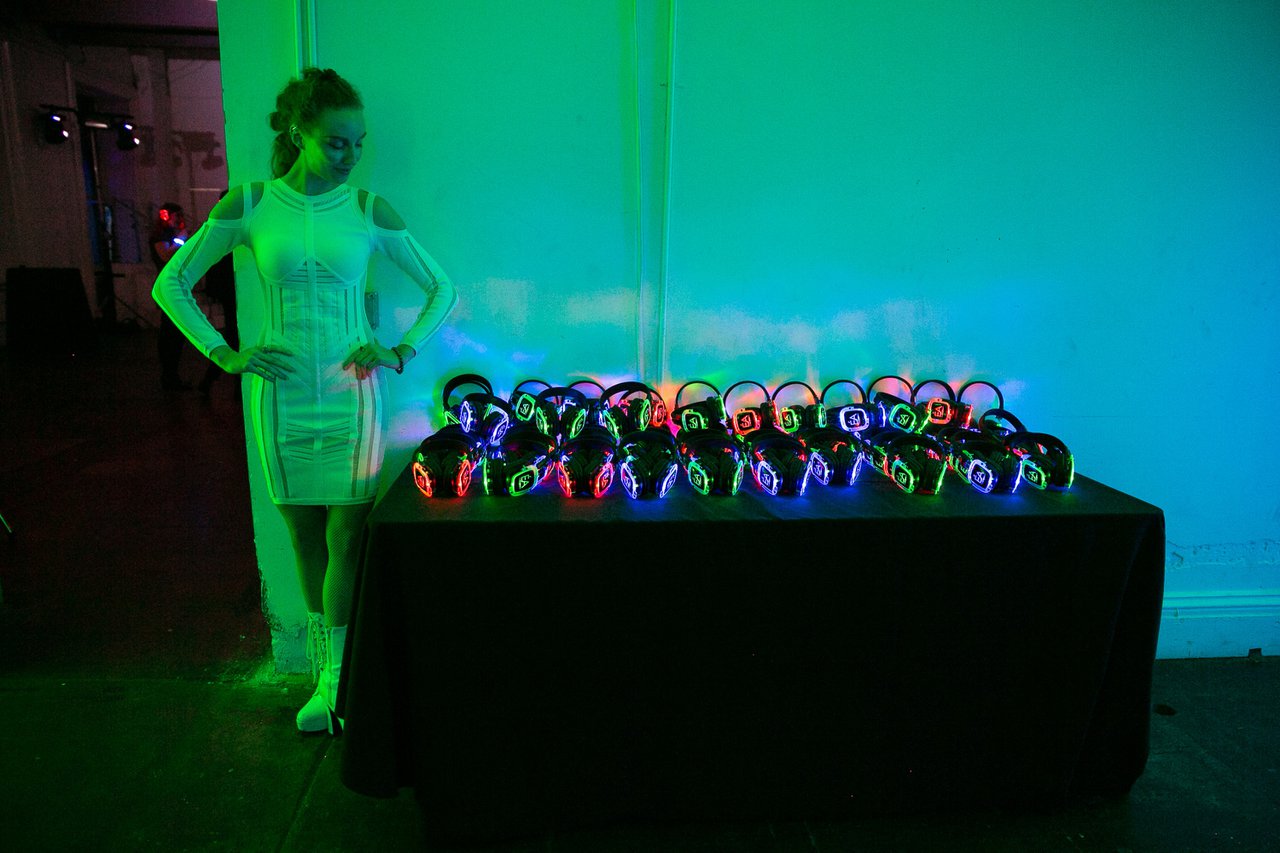 See more photos of futuristic themed events for inspiration.
2. Underwater World
To instantly transform a space into an underwater setting, engulf the venue in soothing blue lighting so that your guests are immediately swept away—no scuba gear required. Also, consider using reflective surfaces that allow the light to bounce around, creating the illusion of rippling water. Suspend balloons from the ceiling to mimic bubbles and add in tropical fish or sea creatures to complete the effect, while shells and sand serve as simple, cost-effective table decor. As for the menu, sushi and seafood seem like a natural fit or serve steak for a play on surf and turf.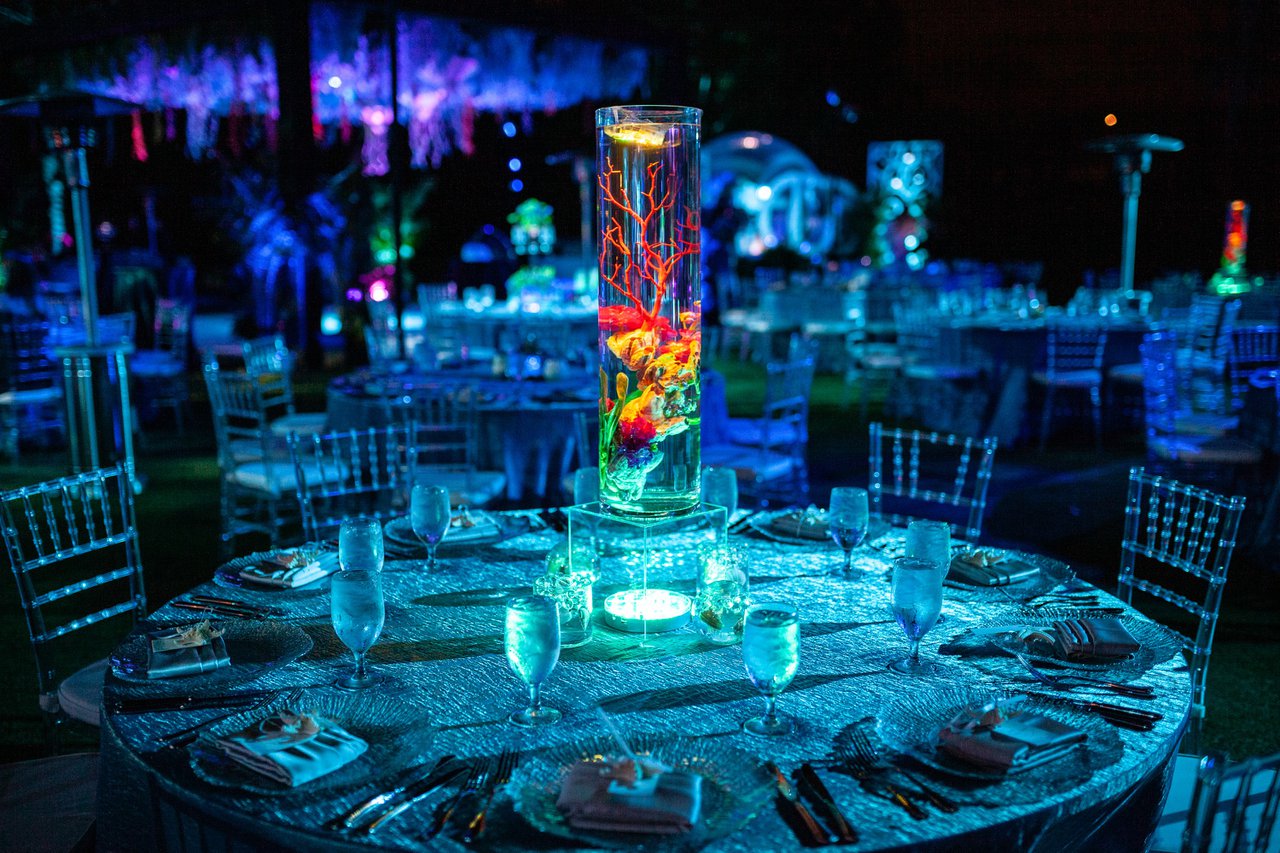 3. Neon Jungle
Neon signage peeking out from a backdrop of lush foliage became a popular trend in recent years (thanks to its Instagram-ready look), and it's an idea that can be taken to the next level and carried throughout an event. Inspired by the EDM rave scene, combine neon colors with palm leaves to create a lively party atmosphere. Shocking vibrant hues and black light paint gives everything and everyone a glow. Feel free to go wild with light-up necklaces and makeup.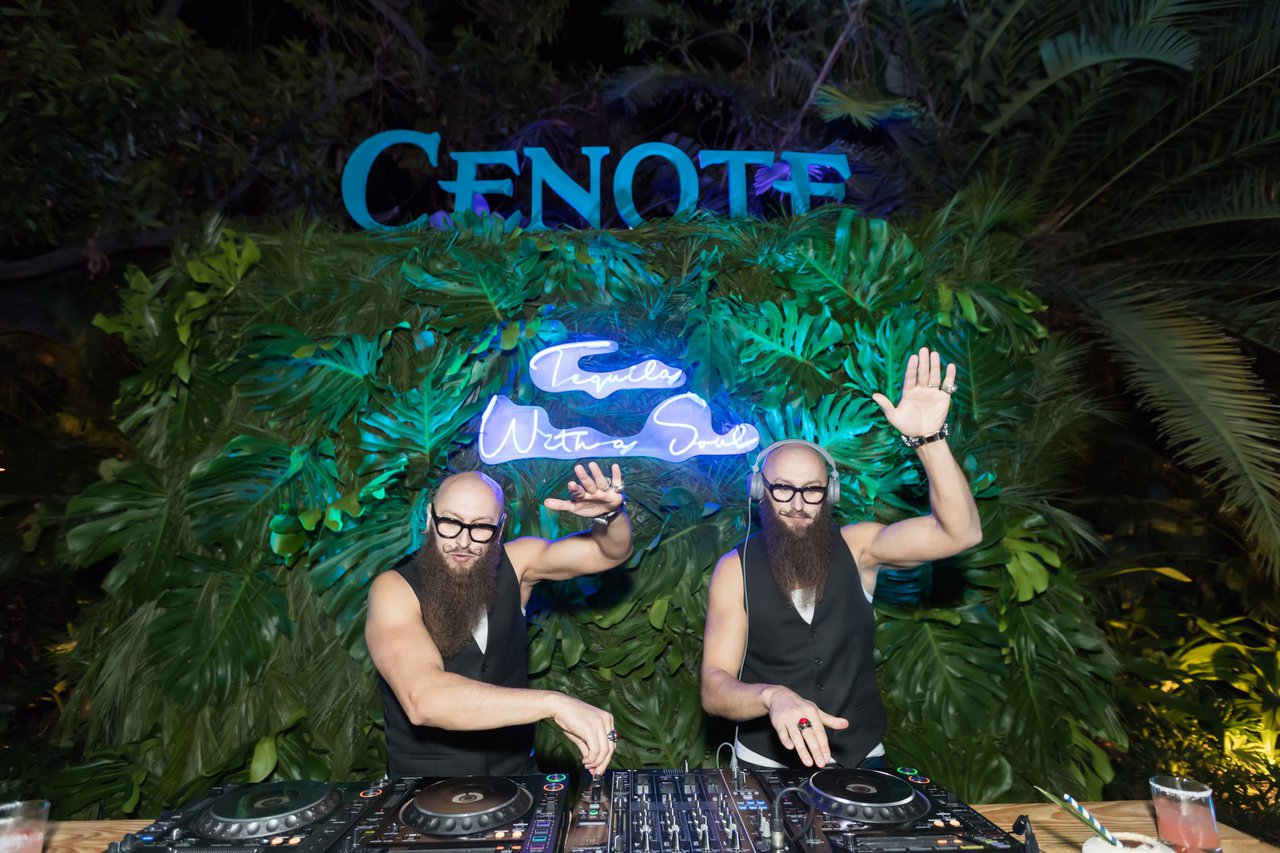 See more photos from neon jungle themed events for inspiration.
4. Technicolor
For this theme, you'll want to create a kaleidoscope of color. You know that scene when Dorothy steps into Oz and the world goes from blah sepia tone to full-blown color? That's the feeling you want to give your guests. Like they've landed somewhere over the rainbow. So aim for reds the color of ruby slippers, and yellow like the brick road, and vivid green like the Emerald City. From the decor to the menu, embrace the full spectrum to create an immersive colorful experience.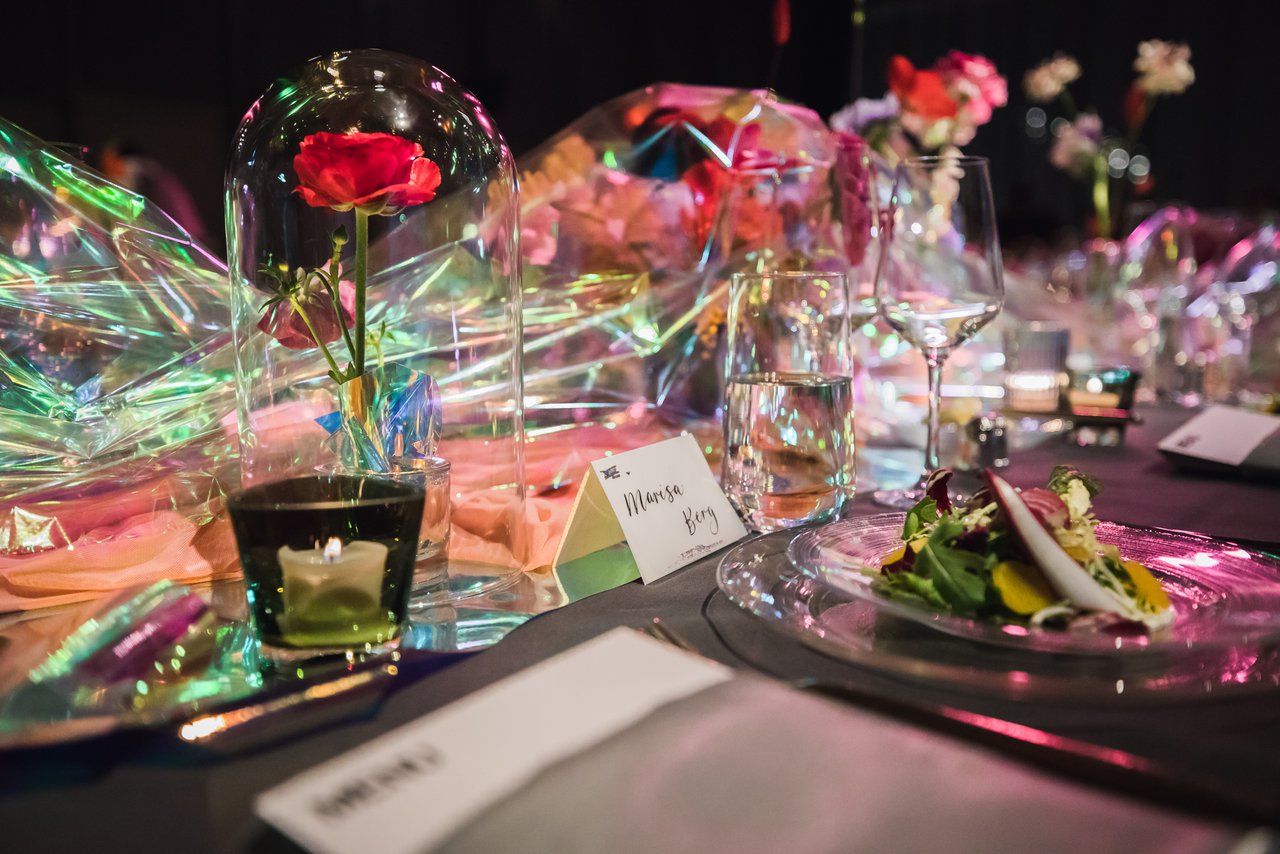 See more photos of technicolor themed events for inspiration.
5. Astrologica
You don't need to read your horoscope to forecast a fab party. Just use the stars as your guide when planning an astrology-themed event. Similar to the outer space theme, mimic the night sky with midnight sky and silver accents or a Moroccan blue hue and gold details to create a mystical setting. Look for tableware with sun, moon, and star motifs, and incorporate creatures that are associated with the zodiac signs such as a bull for Tarsus. And be sure to hire a tarot card reader to offer guests some out-of-this-world insight.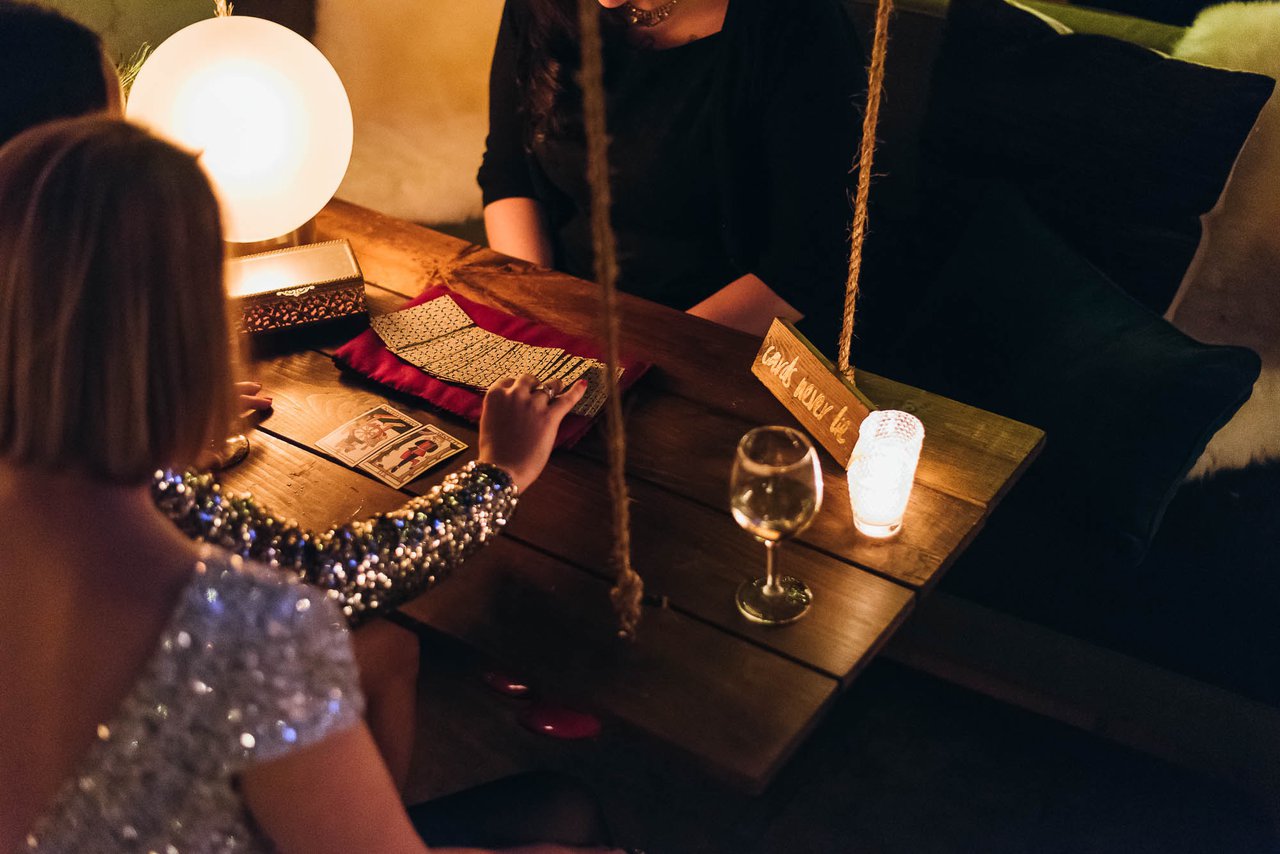 See more photos of astrologica themed events for inspiration.
Your Inner Kid
1. Pirates
Ahoy, matey! This kid- and adult-friendly theme contains a treasure trove of timeless tropes (and pirate slang) to create a swashbuckling shindig. Invite guests to come dressed as a pirate lad or lass, and welcome them aboard a "ship" filled with chocolate gold coins, skeletons, fishnets, rope, weathered crates, and even a plank to walk on. Draping can resemble the sails of a boat, and be sure to wave a flag emblazoned with a skull and crossbones. Plan a scavenger hunt with treasure maps and award prizes. Also, serve rum cocktails to the grown-up attendees.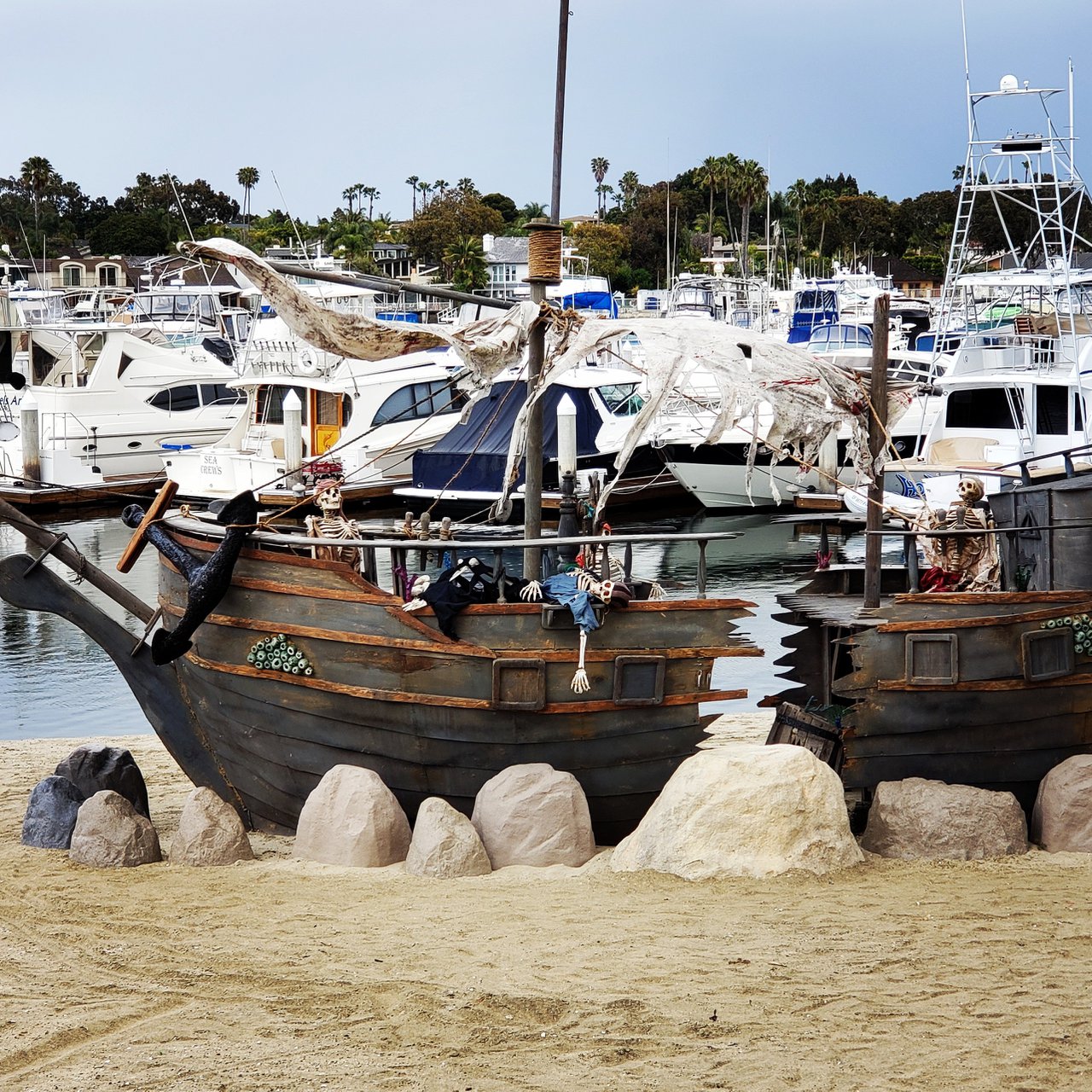 See more photos of pirates themed events for inspiration.
2. Western
To construct an Old West town or saloon, round up plenty of cactus (real or faux), horse props, rustic furniture such as barrels as tables and hay bales for seating, bandanas and hats, and wagon wheels. The menu should feature cowboy grub like chili, baked beans, and corn on the cob, along with whiskey cocktails. Ask guests to attend wearing jeans and western-style shirts. And for entertainment, wrangle a mechanical bull for guests to ride or host a lasso-roping contest.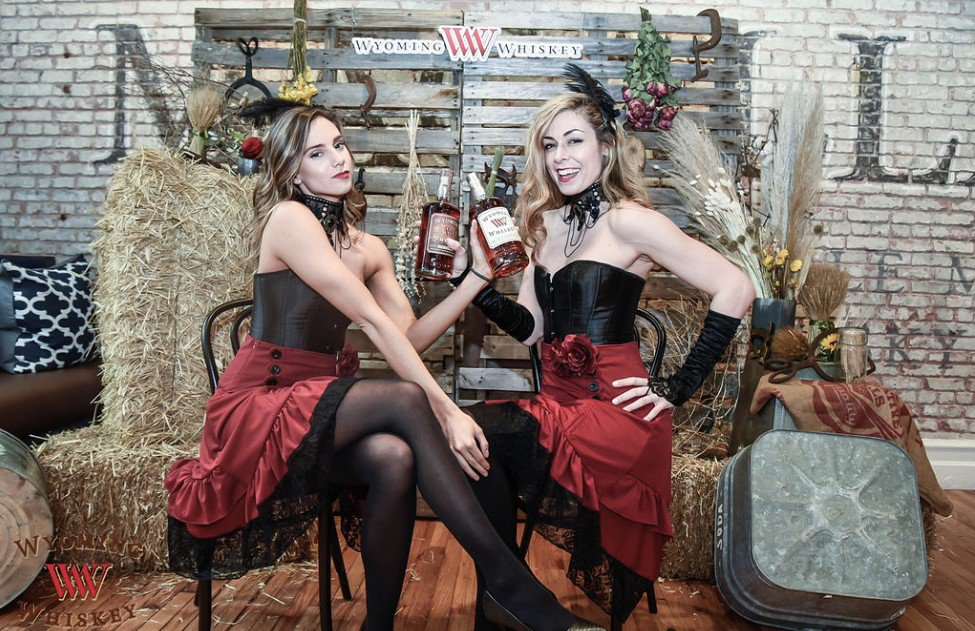 See more photos of western themed events for inspiration.
3. Circus
Similar to a carnival concept, a circus-themed party typically features a big-top tent and fun food like cotton candy, but it also includes animal motifs, acrobats, and plenty of clowns. While you might not want a petting zoo at your event, you can decorate with animal cut-outs or props of elephants, tigers, and monkeys, and appoint a "ringmaster" to host the festivities. Also, consider hiring aerial acrobats and jugglers to entertain the crowd during the event.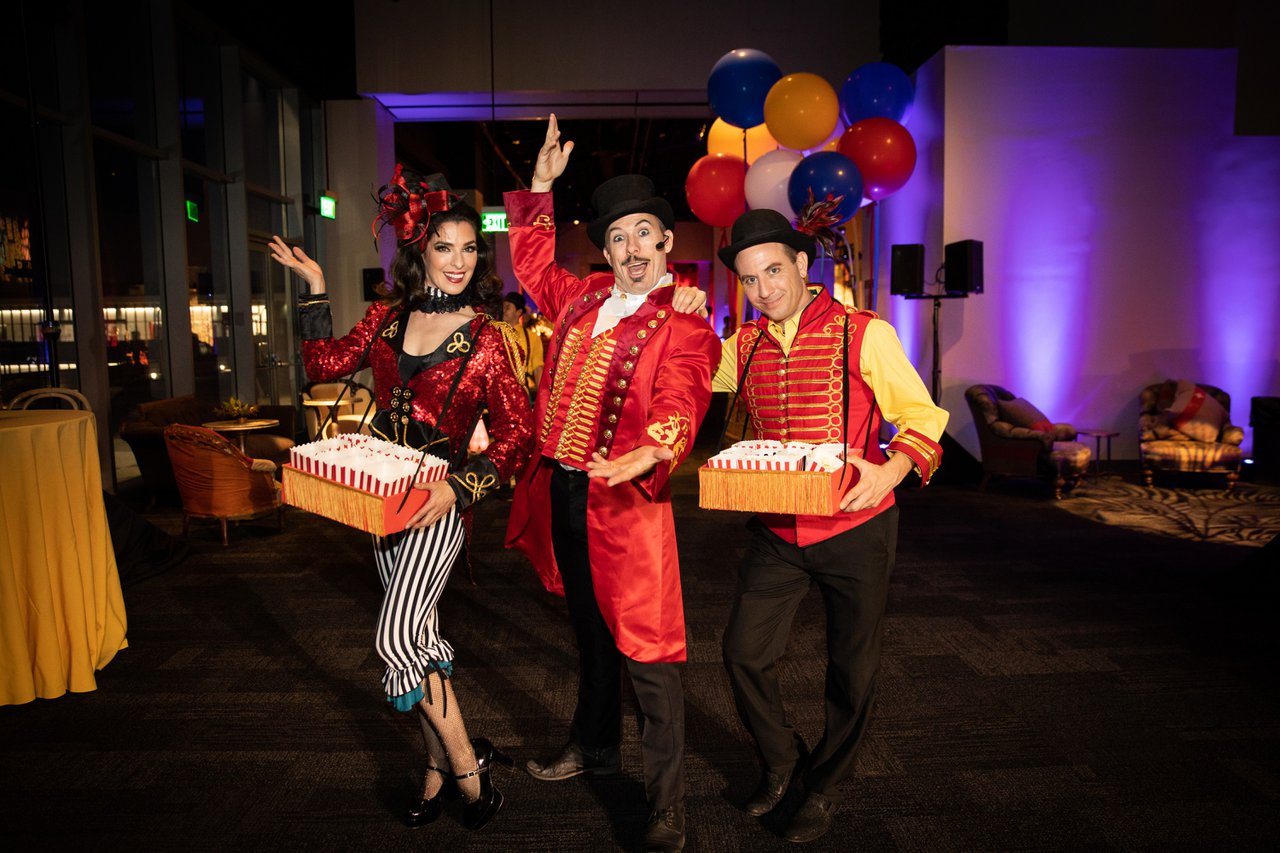 See more photos of circus themed events for inspiration.
4. Back-to-School
While most folks don't necessarily consider school to be a good time, you can earn gold stars with this party theme, thanks to nostalgic nods. Outfit the space with vintage writing desks to serve as seating or cafeteria-style tables with benches. Baskets of apples, cups filled with pencils, stacks of books, and chalkboard signage can be used as inexpensive decor items. And classic school fare can be served in brown bags for a throwback detail. Then send guests off with a backpack filled with goodies as their swag bag.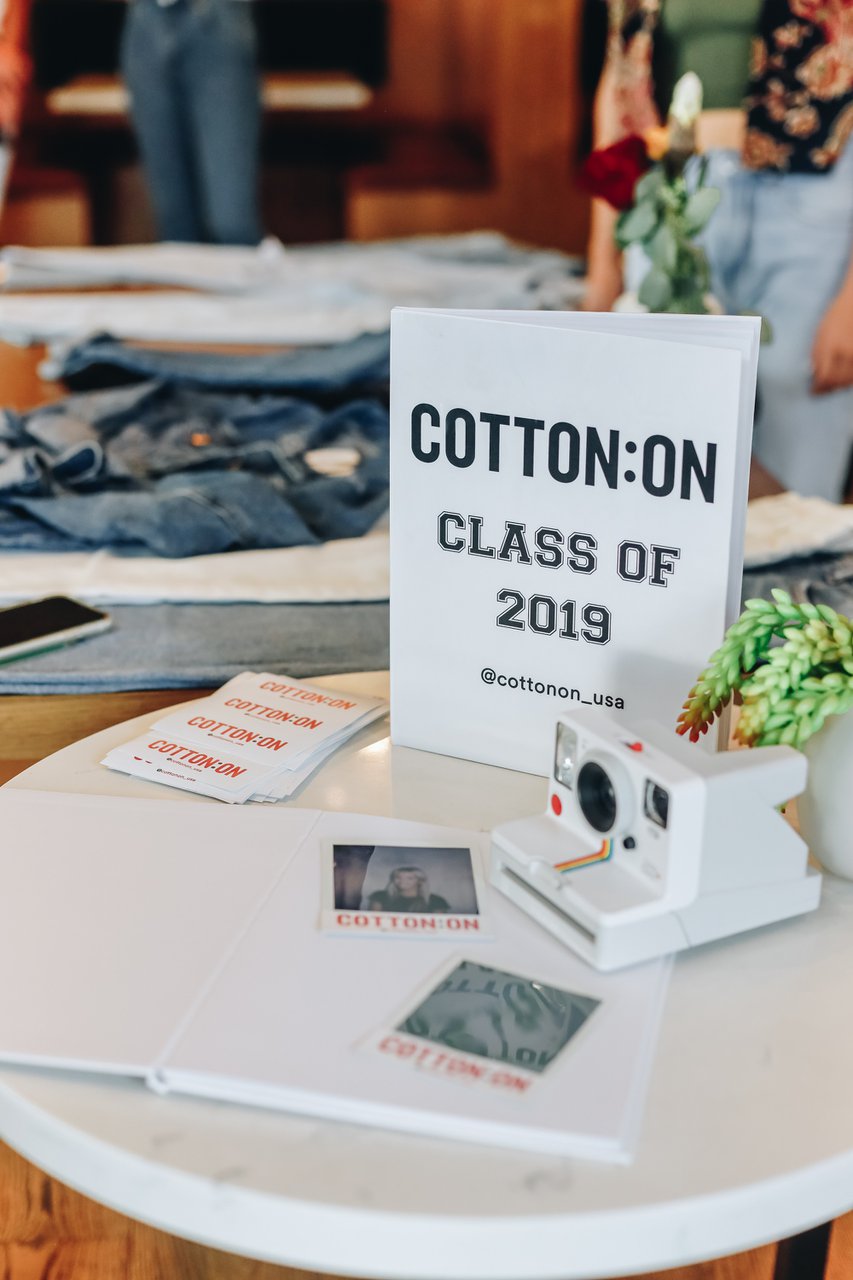 5. Enchanted Garden
For this theme, bring the outdoors in via the use of hedgerows, moss, foliage, flowers, tree stumps, and faux grass carpeting. Build archways with branches and adorn them with twinkling lights and butterflies to create that secret garden feel. For an extra special touch, add gilded framed mirrors and opulent chandeliers for a whimsical, enchanting atmosphere. Let guests design their own floral crowns to wear during the event or offer a flower-arranging tutorial to help them embrace the theme.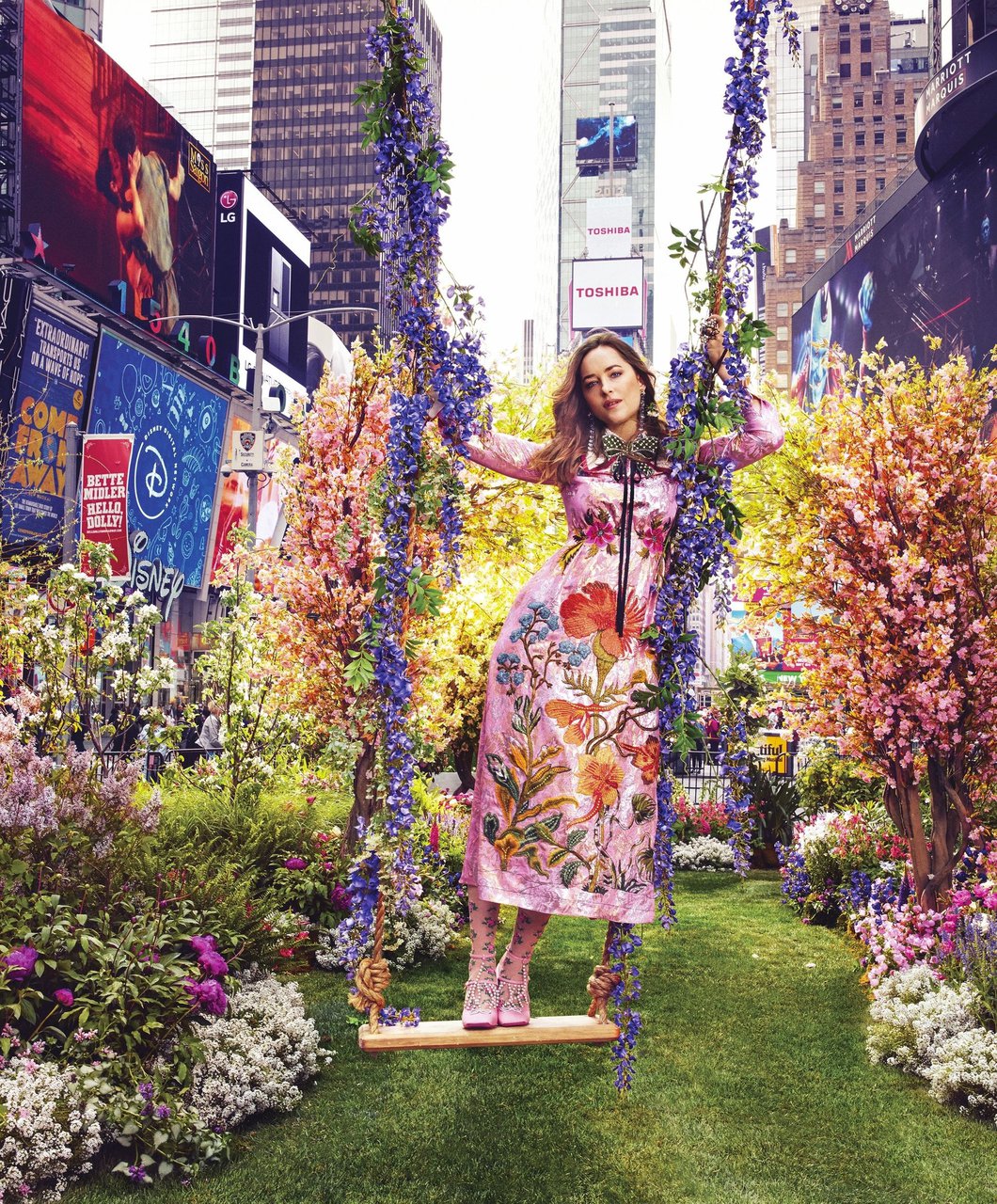 See more photos of enchanted garden themed events for inspiration.
6. Alice in Wonderland
A favorite event theme, especially for bridal and baby showers as well as birthday parties, Alice in Wonderland provides plenty of quirky ideas for attire, decor, and food. Take inspiration from the book's characters such as the Queen of Hearts, the White Rabbit, the Cheshire Cat, Alice herself, and the Mad Hatter and host a fantastical tea party with finger sandwiches and pots of tea, of course. Suspend furniture upside-down and plant giant flower props around the space for a surreal setting.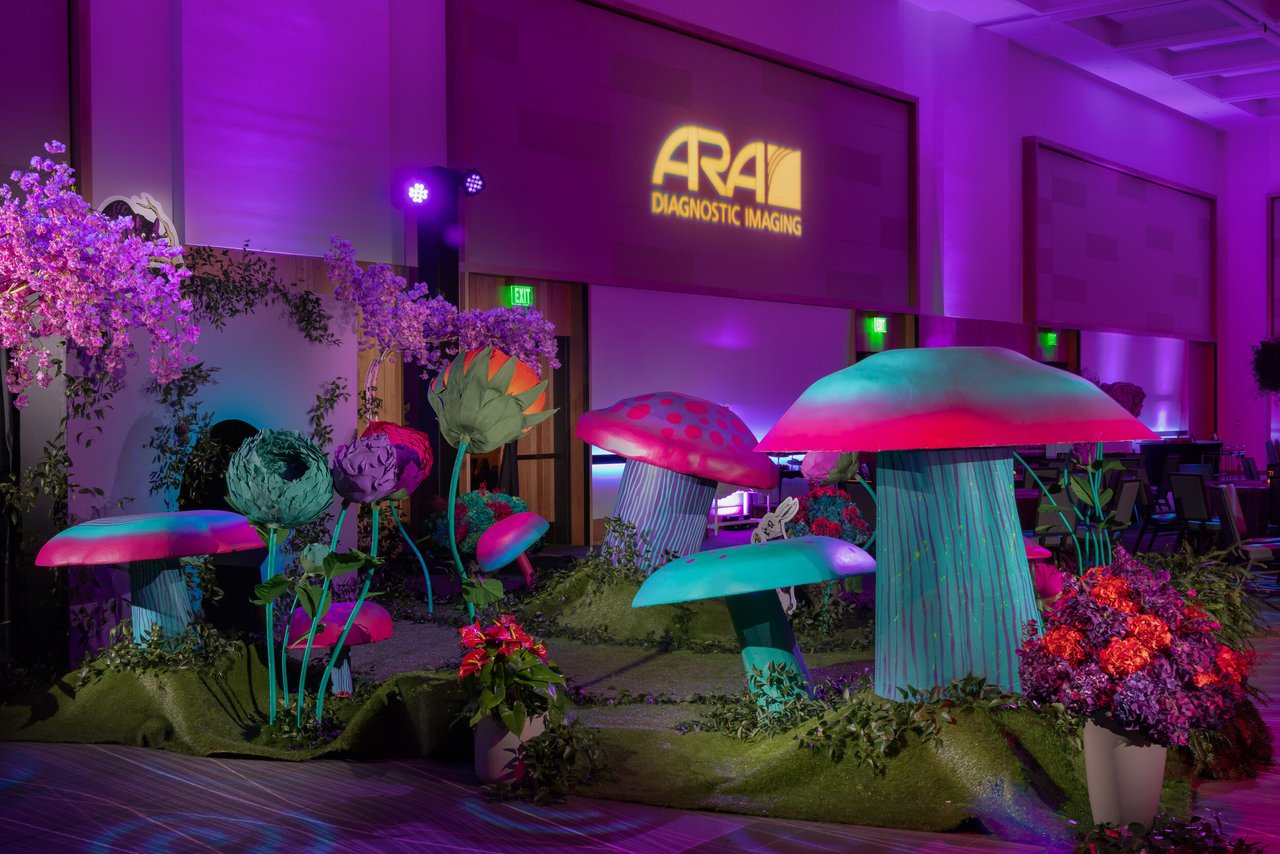 7. Star Wars
Because the Star Wars movie franchise includes characters that are instantly recognizable, this event theme will please even those guests who haven't seen the films and might not be huge fans. To recreate this galaxy far, far away (without the help of fancy CGI effects), star-speckled black should dominate the color scheme with signage that's written in the iconic Star Wars font. Add in glowing LED lighting to emulate lightsabers and include cheeky references on the menu like Wookie cookies and Princess Leia's cinnamon buns.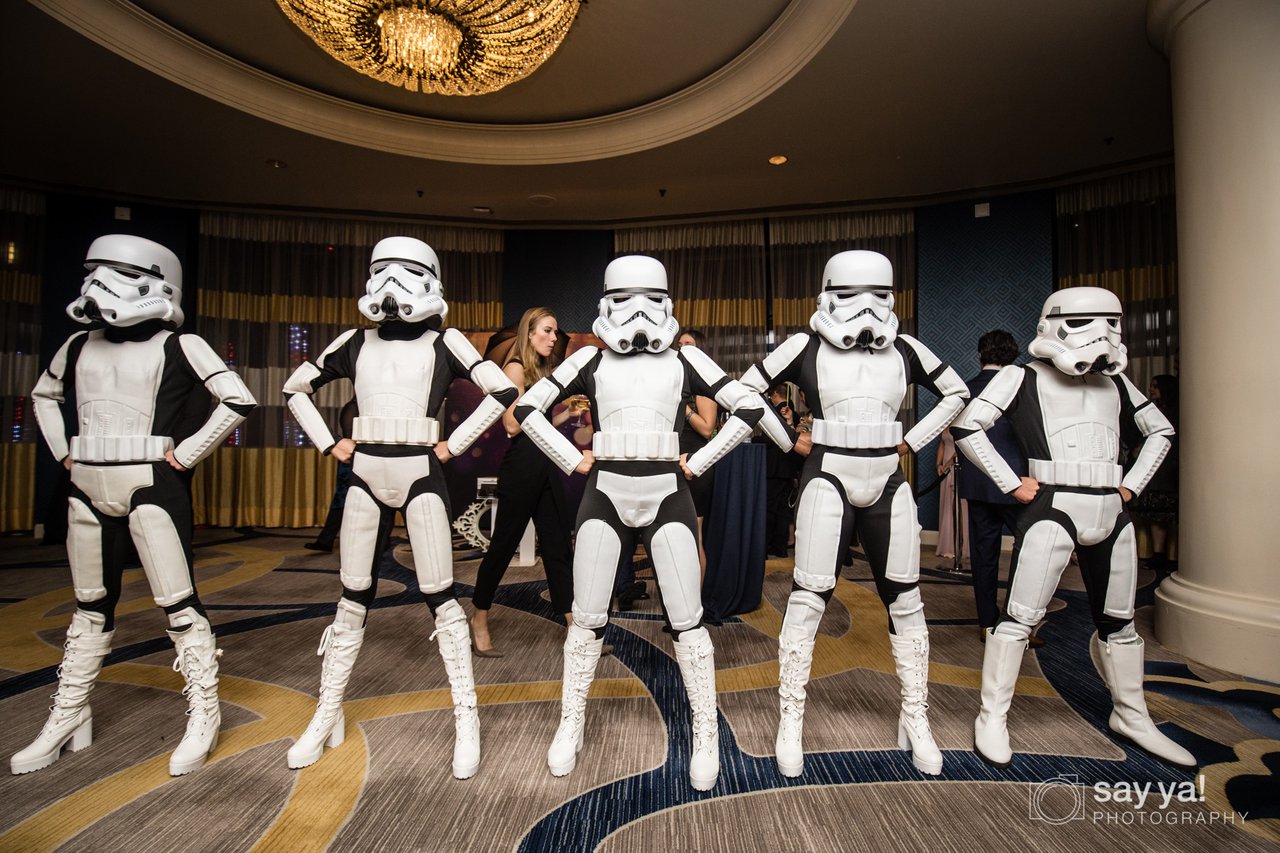 See more photos of Star Wars themed events for inspiration.
8. Harry Potter
Just like Star Wars, Harry Potter also offers that same sense of familiarity and fun for many people. Plus, the theme provides some classic tropes like magic and castles that you can easily play off of. Enroll guests in their own Hogwarts experience by serving potions and Butterbeer, play a game of Quidditch, and offer a class on casting spells or hire a magician to entertain the crowd. Decorate with floating candles, owls, pennants, and primary school colors, so guests feel like they've stepped into the pages of the book.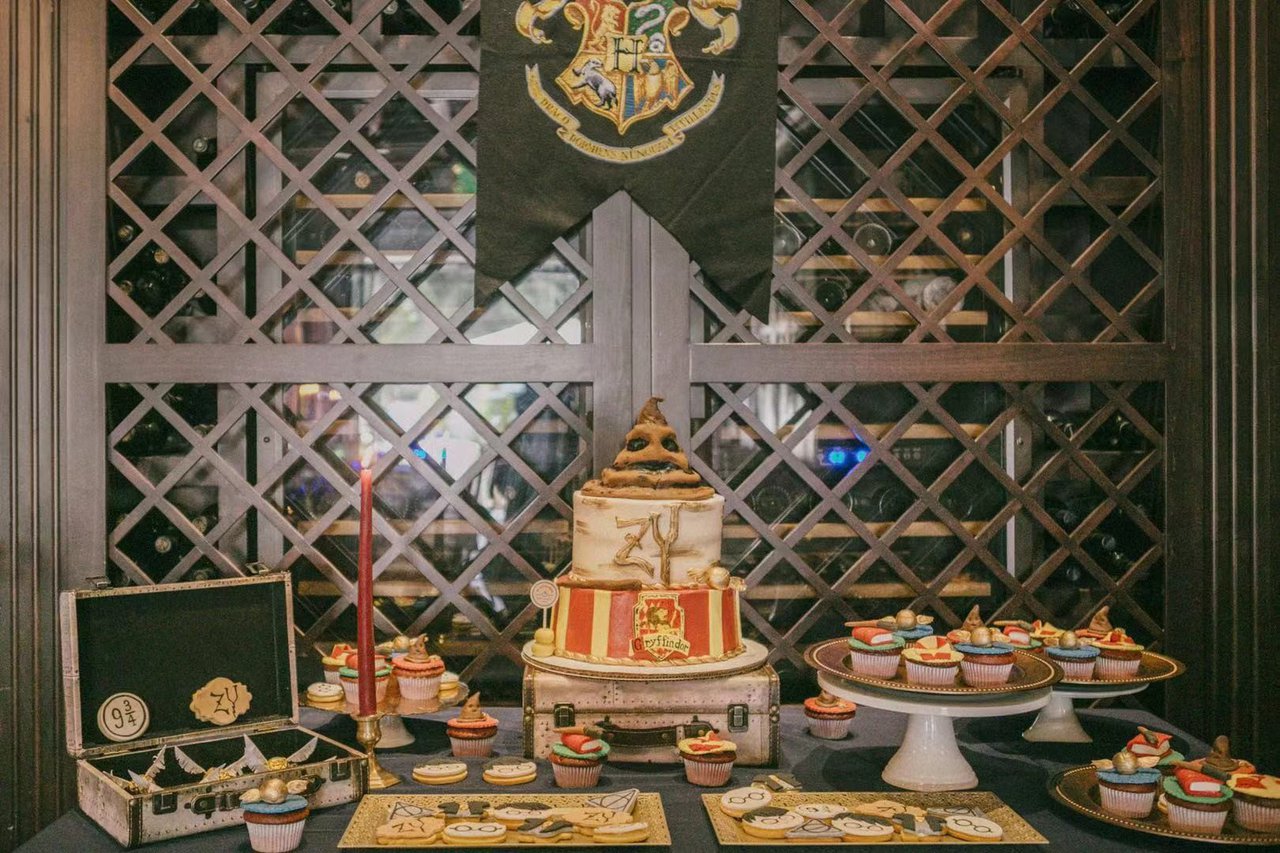 See more photos of Harry Potter themed events for inspiration.
9. Monopoly
This probably isn't what they mean when they say event gamification, but a Monopoly-themed party will definitely win over guests. Play off the board game's popular symbols, properties, and pieces like Boardwalk and Park Place, the thimble and the boot, and Community Chest and Chance, as well as its top hat-wearing mascot Rich Uncle Pennybags, and decorate with lots of the game's signature bright red color. Give guests fake dough to use in exchange for food and drink and let them spin a prize wheel to win branded swag.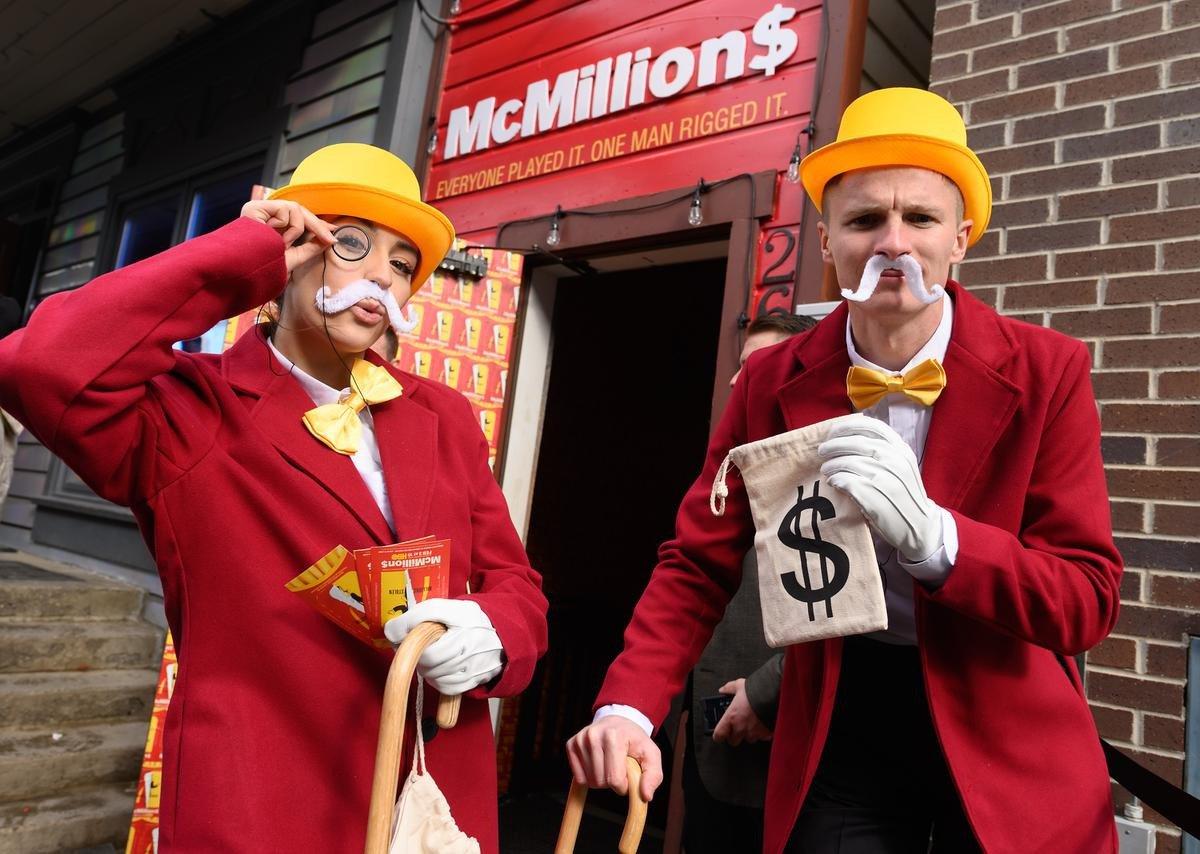 10. Safari
The safari theme offers a twist on the tropical/ jungle concept by adding a bit more adventure. Take guests on an expedition for the night by using fun animal prints like zebra and leopard to decorate the space. Place paw prints on the floor as directional signage to guide guests through the venue. Pipe in the sound of the wild with animal noises. Dress the staff in khaki uniforms with safari-style hats and binoculars. And adorn the tabletops with palm fronds and tiny animal figurines.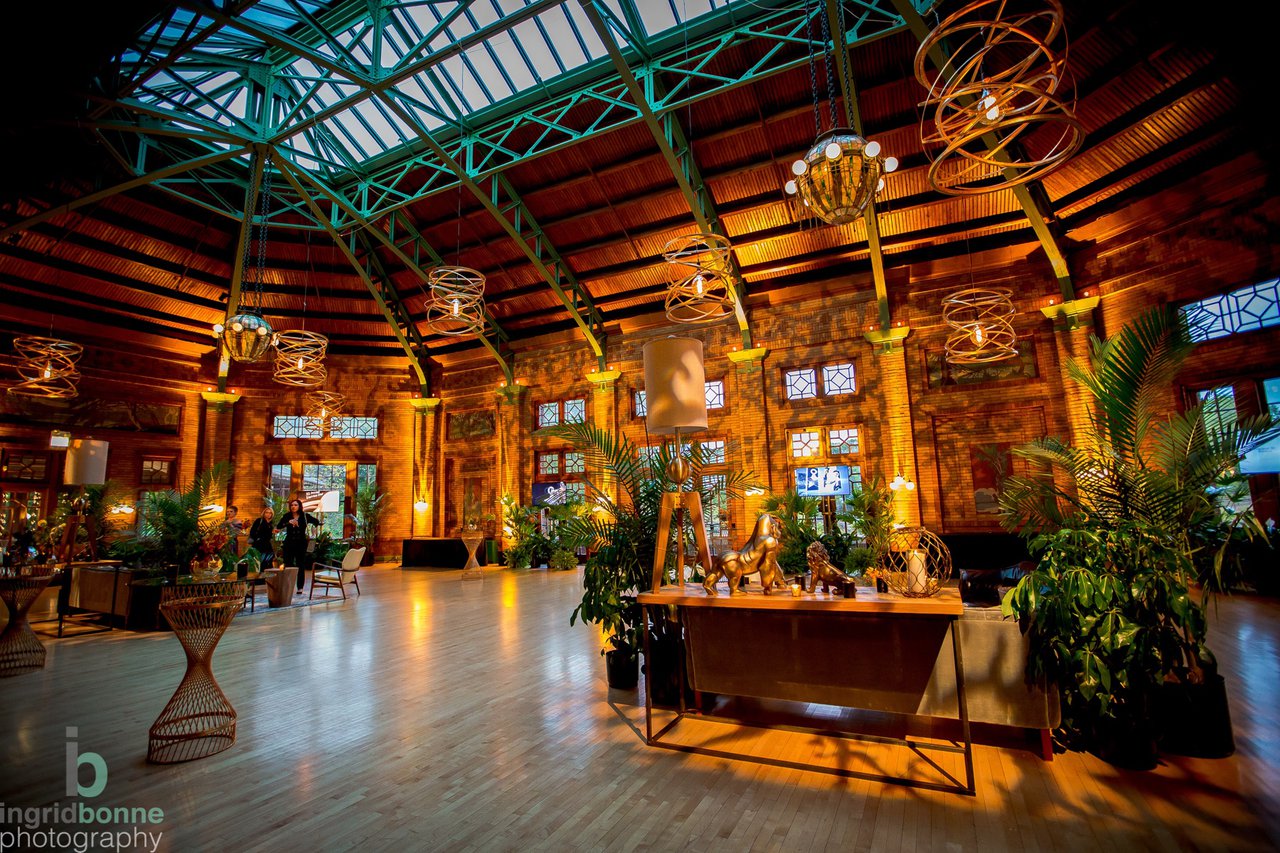 11. Children's Book
This theme allows for many different interpretations, so let your imagination run free. You can decide to plan a party that's cute and cuddly like a Disney story or that veers toward the darker side ala Grimms' Fairy Tales such as Little Red Riding Hood or Hansel and Gretel. Either way, these types of children's stories offer lots of inspiration. For example, serve green eggs and ham in honor of Dr. Seuss or send out invitations that look like library sign-out cards. This is also a great way to incorporate book donations for a charity.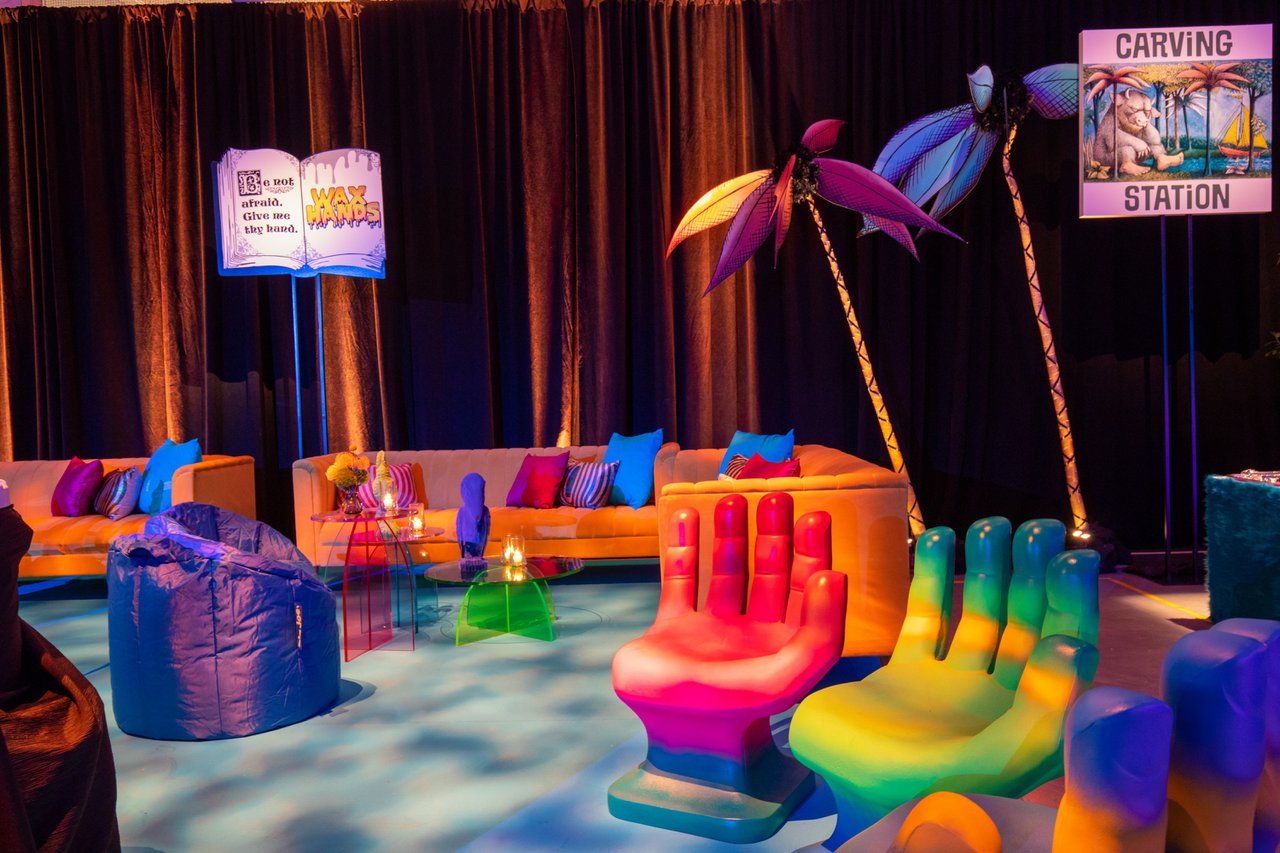 12. Superhero
Again, this is another theme that lends itself to so much creativity. With so many popular comics and movie adaptations—from the Avengers to Black Panther to Wonder Woman—you can choose from a wide array of characters to plan around. Or you could form your own version of the Justice League and include a jumble of superhero tropes with bright primary colors and bold signage in comic-style bubbles. Then ask your guests to come dressed as their favorite superhero, either already existing or one they just created.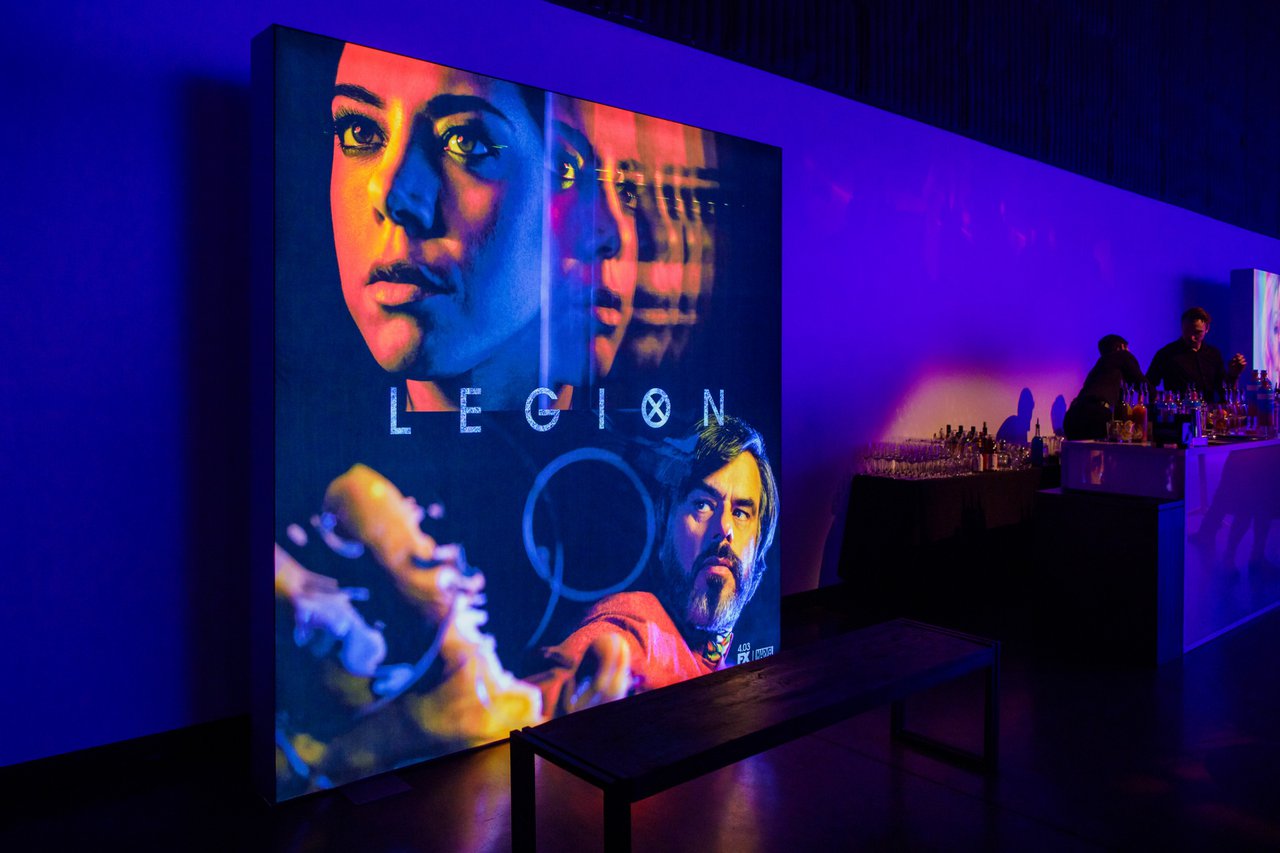 See more photos of superhero themed events for inspiration.
Holidays
1. Halloween
Halloween parties can run the gamut—from campy and fun to haunted and downright terrifying. But one thing that is universal: Costumes are required. You can ask your guests to dress up according to a specific theme like a character from American Horror Story, for example, or simply wear whatever outfit suits their spooky mood. Activities can include pumpkin carving (although beware of the mess), trick-or-treating at a swag station, and of course posing in costume at the photo booth. Deadly dinner parties with a to-die-for menu are another option for smaller groups.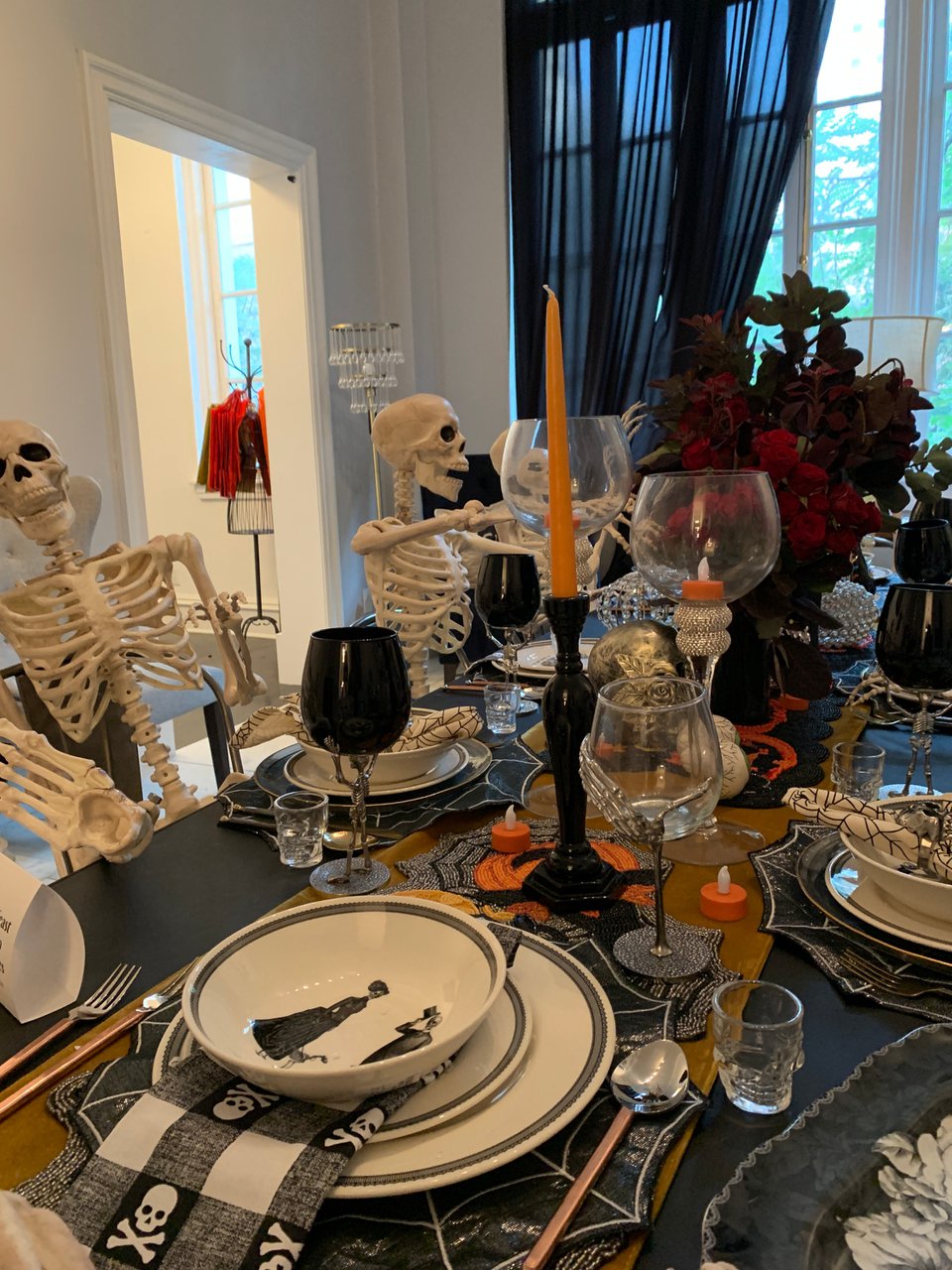 2. Christmas
Holiday parties tend to follow three distinct color palettes: silver and blue, red and green, or all white. Of course, you could buck tradition and throw a multi-color festive seasonal soiree with strands of lights and ornaments to match. No matter what holiday theme you choose, remember, this is the time of year to go big with the menu and serve decadent cheese plates, endless wine and Champagne, and indulgent desserts to put every guest in a holly-jolly mood.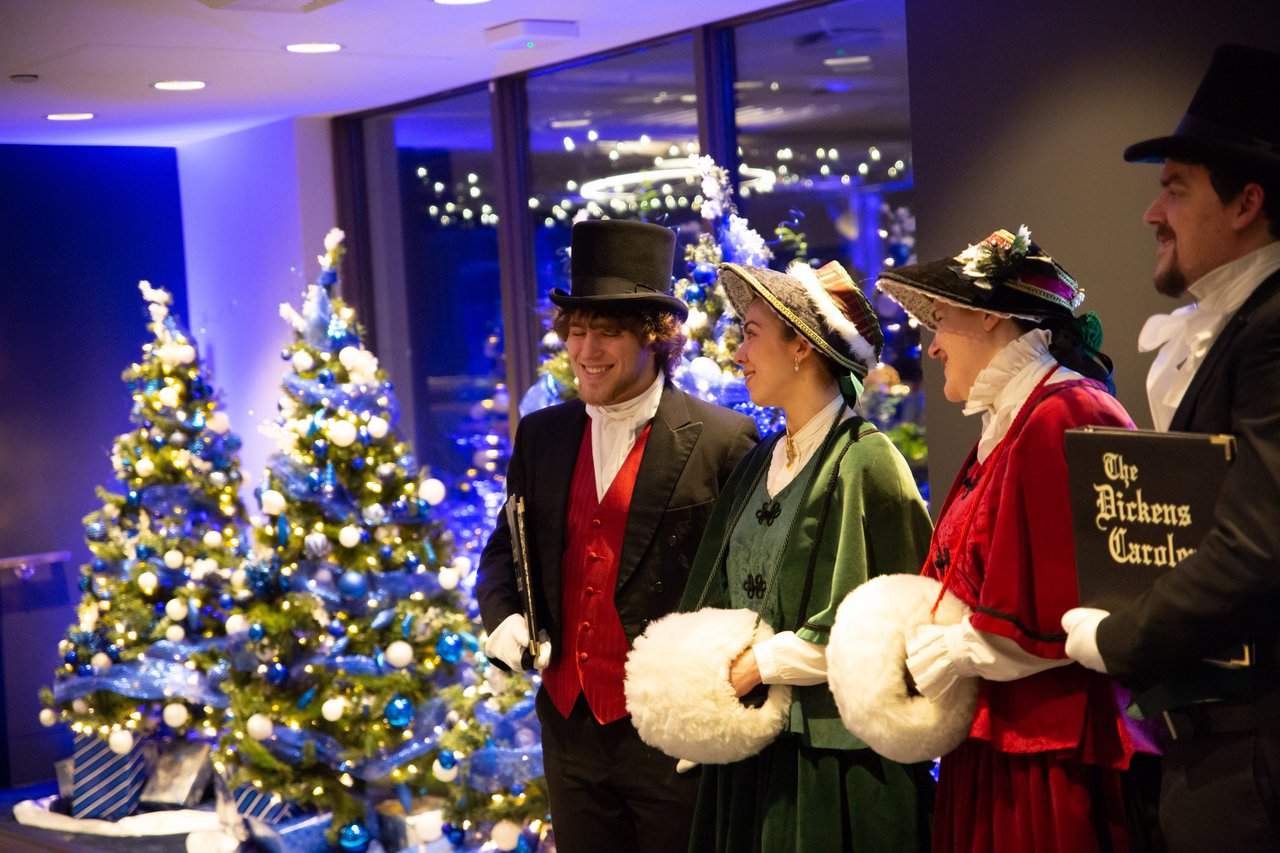 How to Find Inspiration to Create Your Own Event Theme
Of course, the above list of event themes is hardly exhaustive, but it can help you to think up new, inventive ideas and concepts. Brainstorm and mine your imagination to come up with an original theme that fits your event and engages attendees. First, consider the event goals, the crowd, and the venue. For example, is it a retirement party? Or a company-wide anniversary party? Will it be hosted outdoors? Will it be in the office or at an off-site location? Will kids be there?
Then, scour social media, particularly Pinterest, to discover new and interesting ideas that you can use as a jumping-off point for your own ideas. Follow event planners, vendors, venues, florists, and others for event theme inspiration. Also, look toward other trends within fashion, architecture, interior design, and more to get your creative juices flowing. Finally, consult with event management experts and colleagues who can help you brainstorm ideas or offer advice on what worked or didn't work for them.
A Handy Guide to Choosing the Perfect Theme for Your Event
It's very easy to get overwhelmed when choosing an event theme. To help you narrow down your options, here's a guide to follow to help you choose the best theme for your next event. Consider these key points when deciding on an event theme:
Event Goals: Look at the big picture. For example, a fundraiser or black-tie gala will have a different goal and purpose than a street party and thus a different theme. And unless you're hosting Comic Con, a typical business conference won't include dress up. Also, a one-day (or -night) event may not be able to accommodate the same theme as a three-day event, so you'll need to consider these factors before settling on a final theme. Plus, how will you measure the event's success? What are your KPIs? These might influence your theme selection. For example, if social media mentions are a high priority for your client, you'll want to pick a theme with eye-catching decor and activities that attendees will want to share.
Audience: Knowing the interests and behaviors of your event's audience can help you decide upon a theme. Do your research and conduct polls to find out as much info as possible to help inform your decision. For example, will a Gen Z crowd understand the references used in a 1950s theme?
Venue: Get inspired by the look, design, and architecture of your chosen venue when designing a theme, or if you weren't able to book a desired venue, try to recreate the feel of that space through the event's theme. For example, your client might not have had the financial means to book a tropical destination for a corporate retreat, but you could transform an outdoor venue into an oasis and transform guests through decor, food, and entertainment. Also, will the layout and facilities accommodate the theme? You'll want to consult the venue operator about any special requests or needs.
Budget: Again, your client's budget might dictate the decision. How much money will it cost to execute a certain event theme? Decor, especially florals, can add up fast. So you'll want to consider the event budget when mulling over the theme options.
Season: While you can always host a Christmas in July party, you'll probably want to consider the season when weighing your event theme options. During the summer months, outdoor events such as BBQs or a camp-theme party are fun, expected ideas. In the wintertime, guests may want a bit of a respite from the cold and will welcome a quirky tropical luau theme. Of course, holidays like Halloween provide endless ideas for decor, F&B, and activities, but try to be more specific than simply Halloween. Choose a theme like superheroes and villains or angels and demons to help inspire your guests' costume choices. ​​Also, consider the weather conditions, especially if you're planning an outdoor event. Always have a plan B or C ready to go.