Swag! Gifting clients, potential customers, or event guests with promotional swag is no longer an "if to give" decision, but a "what to give" one. The thoughtful selection of meaningful, impactful branded items for a conference, product launch, or marketing campaign plays directly into your company's desire for distinct and well-ordered messaging. Swag can take many physical forms, but its sole purpose is clear. A properly chosen item shows gratitude, while keeping your company and its mission subtly in a customer's line of sight.

The right event swag makes for a memorable event, but preparing ideas of what to give away can feel like a formidable task. Below is a range of suggestions and ideas for branded swag, inspired by the growing trends of 2022.
What is Swag in Event Planning?
Swag is a complimentary item (or bag of items) adorned with a company logo, given out to event attendees, clients, or potential business associates. A company or organization is looking to form a lasting relationship with those marketed, based on the psychological theories of recognition and recall: see a logo, remember the product details. Swag is considered a gesture of appreciation for attending an event or conference, sprinkled with the right amount of brand recognition.

Just like finding the perfect venue, sourcing conference or event swag that everyone will love is a constant challenge. Low-quality items are certainly less expensive to make, but many see them as wasteful and environmentally unfriendly. This means the best kind of swag is Earth-friendly, affordable, and reusable for days, months, or even years to come.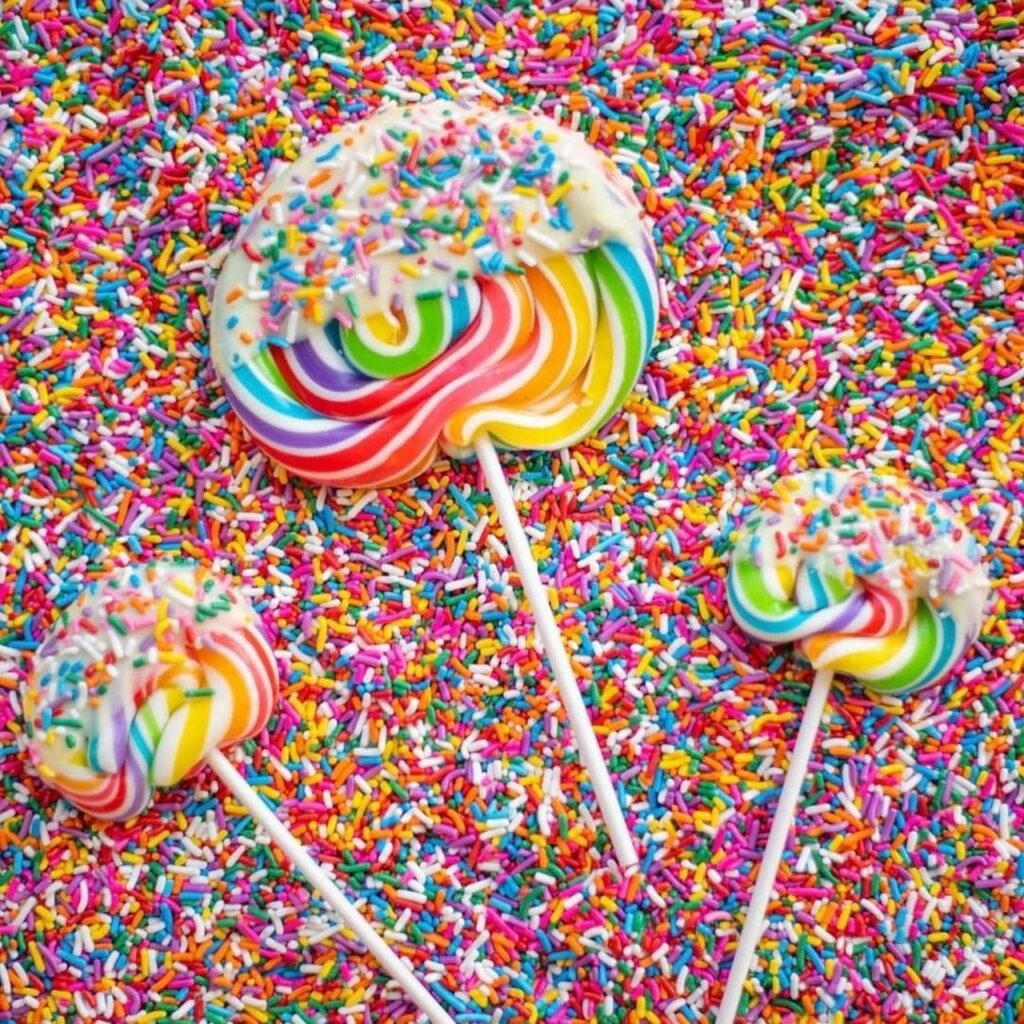 How Swag Ideas Influence Business in Events
It cannot be denied there's a direct correlation with the quality of the promotional swag and the perception of a company's value. Selection of the right kind of swag not only pumps up an event's return on investment, but allows an organization to really show off its personality.
There are many positive impacts branded items can have when it comes to including them in a corporate event. A good promotional gift works behind the scenes as a persistent reminder of a business. And let's face it, people like free stuff. Building a relationship where "you-gave-me-this-so-I'll-give-you-something-in-return" can be a recipe for repeat business or even referrals.
What Should be Considered Before Choosing Swag Bag Ideas?
A simple goal of swag is to keep your business – graced all over those branded gifts – top of mind long after the event is over. Take the following into consideration before choosing your items or putting together a swag bag:
Quality. Does the customer sense they've been handed something of significance? An item of perceived high value makes the customer feel like not only are they worthy, but your business is, too.
Pass Along Rate. Is this something the client would pass along to another? Event swag recipients immediately become brand ambassadors themselves, so the more repeat exposure, the better.
Memorability Factor. How quickly does the swag make a client remember the company and its mission? Choosing a branded gift that is easily transportable helps to keep your company top-of-mind.
Environment. Is the swag environmentally friendly and/or sustainable? Earth-friendly options that customers can use for a long time are certainly good for everyone – and allows an organization to exhibit its take on the world.
Creativity. Do these items showcase the company's personality in the right way? Branded gifts give an organization full control over a message, so now's the chance to be funny, serious, socially conscious, bold, or anything in between when it comes to promotion.
30 Ultimate Swag Ideas for Your Business in 2022
Let's get started with the best of the best for 2022 in swag ideas.
1. The Classic Swag
Considered a solid choice for a reason, traditional avenues for swag always stand the test of time. A performance fabric polo or fitted t-shirt made out of recycled materials both fall under the reusable category. And a mesh back embroidered hat will never disappoint.
2. The Office Essentials Swag
Keeping your swag within the friendly confines of the office just makes good sense. Top of desk equals top of mind. You can never go wrong with a reusable, eco-friendly water bottle for all those trips to the watercooler. A customized pen that feels substantial could be the first writing utensil your client grabs. A wireless mouse or recycled mouse pad stays right in their line of sight on the daily.
3. The High Quality Swag
There are times when specific swag needs to go to special people. Treat your VIPs right with luxurious chocolates that can be printed with your logo on the box, or even the delicacy itself. A sustainable water bottle with laser engraving shows more attention to detail than a screen print. Don't expect the cold shoulder when you customize a cashmere sweater, wrap, or poncho for a top client.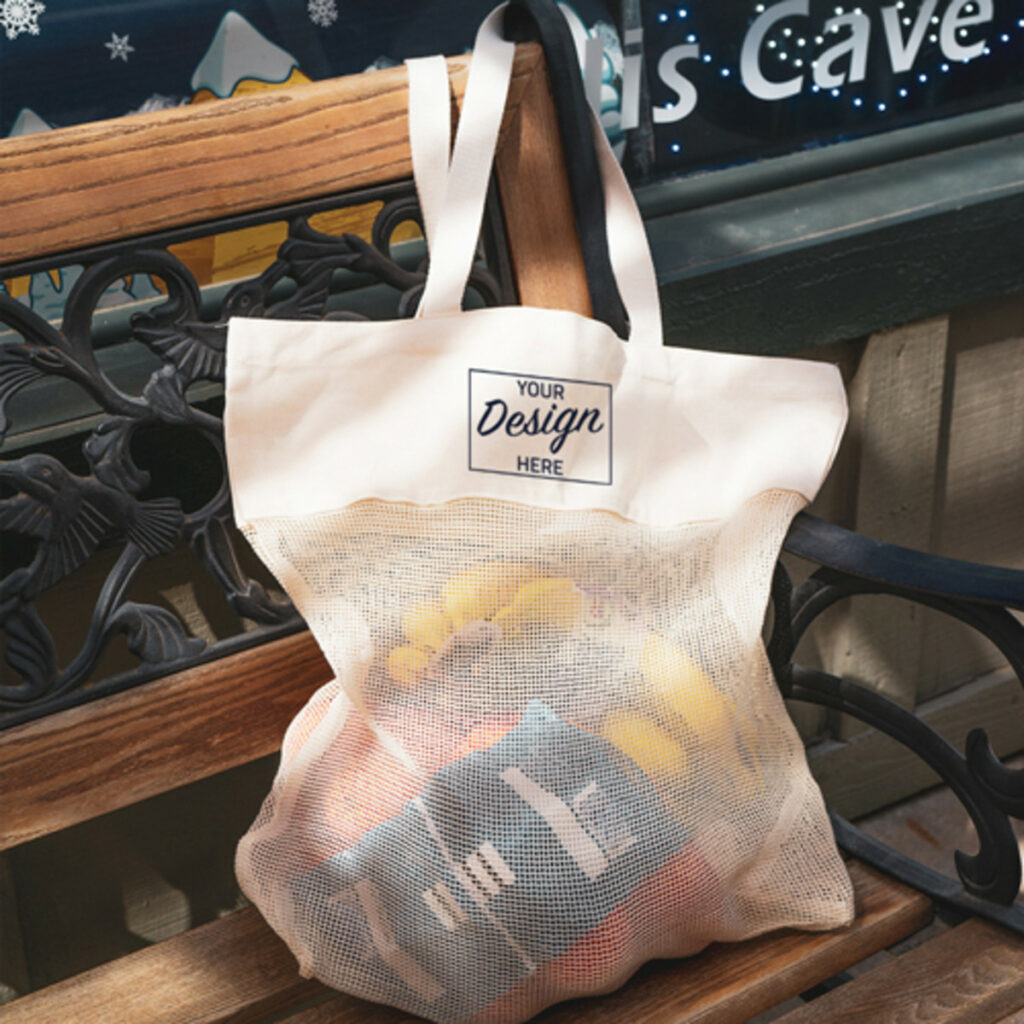 4. The Sustainability Swag Bag
For the more earth-conscious, a reusable grocery bag with durability and lots of space ensures logo visibility with every trip to the market. A laser-engraved stainless steel reusable drinking straw, complete with wire cleaner, makes for reusable swag. And those potential customers can look cool while knowing they are doing their part in bamboo sunglasses.
5. Swag for Travelers in Transit
The business world is getting back to travel, so now is the time to capitalize on swag that will be seen on every plane, train, or automobile. A bamboo toothbrush imprinted with your company's logo can slip right into a custom toiletry bag. Be the word on everyone's lips with branded lip balm. Help keep out the hotel noise during a business trip with a white noise machine, as well as that early morning light with a sleep mask.
6. Games for on the Go
Help your prospects or clients unplug with playing cards, a 7-in-one desktop game set, or even Jenga, all branded with your logo, naturally.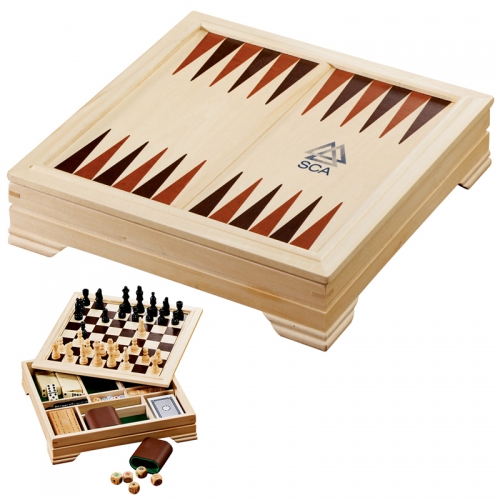 7. Swag for the Summer
Summertime lends itself to plenty of promotional opportunities. Your clients will be beach ready on a moment's notice with these individually wrapped sunscreen packets. Keep the sun out of your customer's eyes with these aviators or large-rimmed sun hat. Branded towels are a summer staple, with a high visibility rate. A boat tote is always a classic, especially with a zipper. Keep cell phones dry in a water resistant cell phone bag.
8. Self-Care Swag
Demonstrate to your customers or prospects that self-care comes first. Packaged bath bombs or soaps are a thoughtful item for your clients to use at home or on the road. All the rage in wellness, have your company emblem on a essential oil diffuser. Or stick to a classic with a clean-burning, soy wax candle, where you can pick the scent and design. Spa slippers are always luxurious, as well as a terry cloth or waffle weave spa wrap.
9. Happy Hour Accessories
Cocktail hour seems like the perfect time to have your company's insignia present. Clients can set that 5 p.m. vibe with this stainless steel, printed cocktail shaker. They can place their drinks on a high-quality beverage napkin, or on a paper, pulpboard, cork, foam, ceramic, or leather custom coaster. Send a personalized cocktail kit to their home or office. To keep champagne or wine chilled, try an insulated travel wine cooler bolstered with your company logo or surprise and delight with somm-approved wine gifts from Brianne Cohen, Certified Sommelier.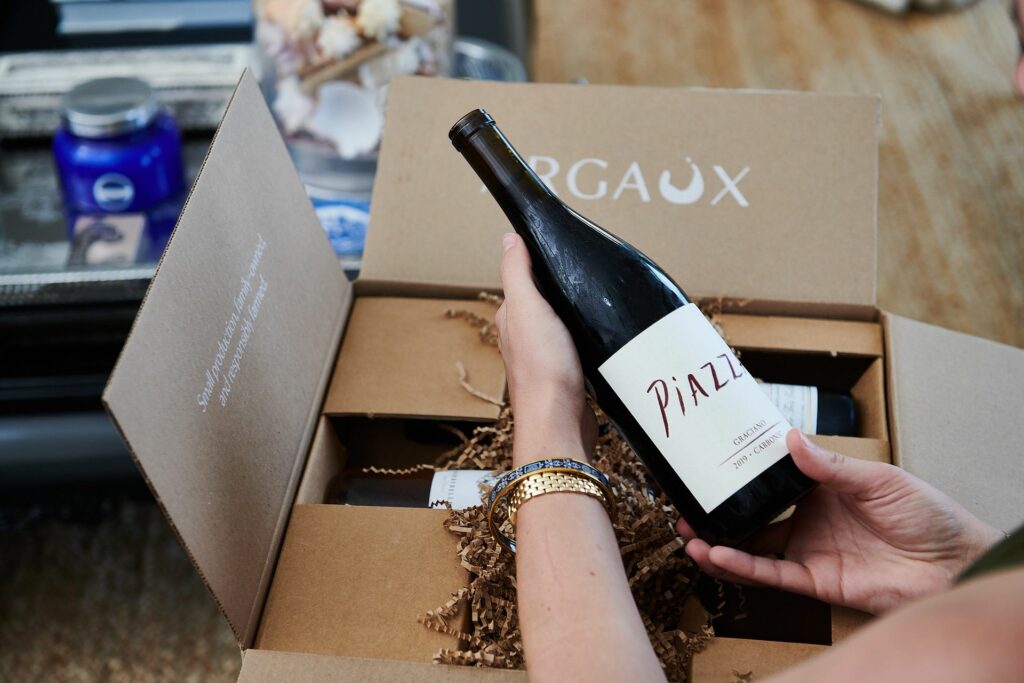 10. Zipper-Themed Swag
Potential clients zip right along with these on-theme swag ideas. Recognize clients on the move with a fanny pack or tech coin pouch. Stay warm in a The North Face zip jacket or vest, which can incorporate your logo with the popular brand. Three-quarter zip performance pullovers are easy to brand with your company's trademark. Really zip up the deal with a custom-printed sleeping bag.
11. Work from Home Essentials
Creature comforts of home have now translated into everyone's work life. Choose a swag item that makes WFH effortless and highly functional. A high-quality webcam is crucial when working at home, so select one that is customizable with an HD camera. Brighten up a client's workspace with a plant or succulent potted in a customized planter.
12. For the Music Lovers
Logo-adorned wireless earbuds will keep prospects moving. Wireless headphone splitters can be game changers for long car or airplane rides. Custom print a Bluetooth speaker so your client's music goes where ever they go.
13. Healthy Snacks for Healthy Living
Business Travel can mean a lot of on-the-go eating, quickly adding up to unhealthy choices. Keep good food at your clients' fingertips with Clif Bars adorned with your insignia. And for a treat with a quick zing, try logo-wrapped dark chocolate-covered espresso beans.
14. Coffee Lovers Swag
Tough to find some one who isn't running on coffee. Insulated coffee mugs with a lifetime warranty are memorable as well as reusable. Fresh coffee can always be at the ready with a customizable coffee grinder. Custom coffee bags can also serve as a reminder of your company and its services.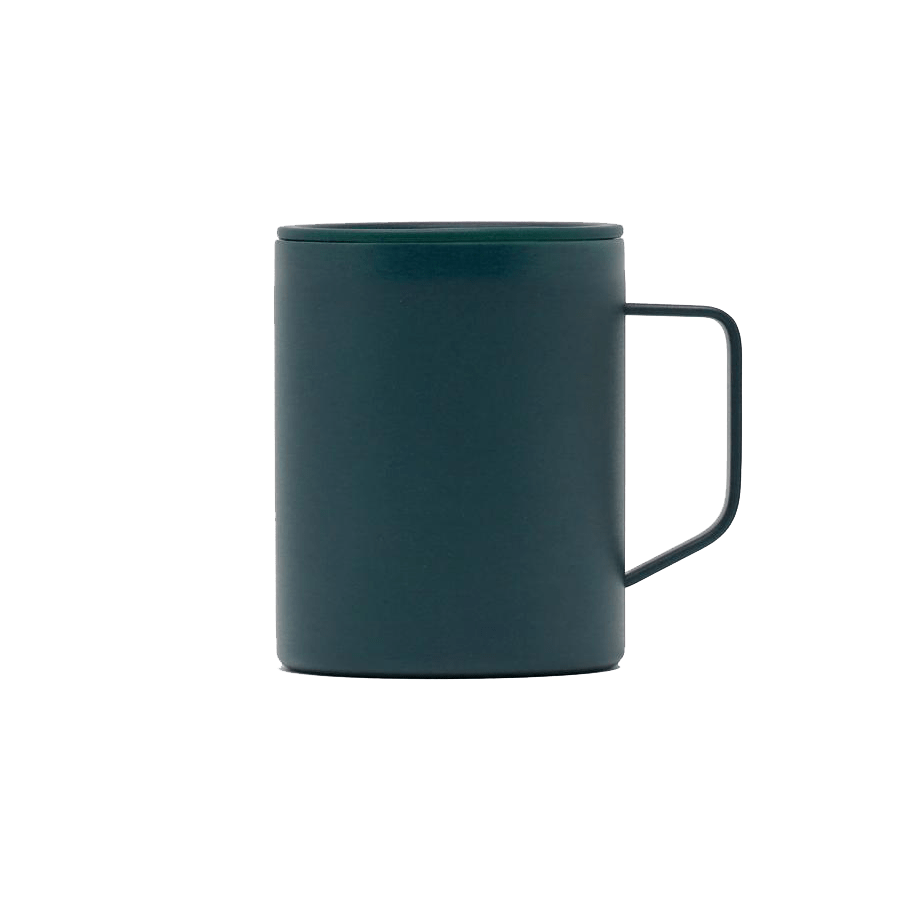 15. Stay Connected with Social Media Swag
Why not join the swag with the social? A selfie-stick with your organization's emblem gets the word out. Personalized power packs keep clients charged up. Microfiber cleaning cloths make sure your customer's lens is always camera-ready.
16. Gym Rat Grab Bag Swag
Gym bag swag has universal appeal. First, start with a sturdy, trustworthy bag itself. Have your clients work it out with an exercise resistance band. Stay connected when exercising with an armband phone holder.
17. Swag for $25 or Less
For big time impact without a big time price tag, consider these items bought in bulk, like a maple wood USB powerbank. A Fortune Fabric Bluetooth Speaker will be a conversation piece with its forward design and 3-watt speaker driver.
18. Swag for $50 or less
To get around the $50 mark for swag gifts, consider a kit. Packed with Purpose curates kits for corporate events, with an additional mission of positively impacting local communities.
19. Swag for $100 or Less
If you are looking for a big giveaway item at a trade show or conference, think about a sophisticated wine basket or plaid, wool blend blanket. A custom laptop sleeve or an embroidered, high-quality duffle bag can make quite the impression.
20. Sports Fans Swag
Upload your company logo to a tennis ball, basketball, golf ball, or frisbee for a slam dunk item with a high pass around rate. If you really want to make some one's tailgating dreams come true, customize a corn toss game as a big giveaway at a conference or meeting.
21. Swag for the Cook
These days, everyone is spending a lot more time in the kitchen. Reusable and silicone, these zip closure bags for storing food will keep your company's logo omnipresent in your client's freezer. Every time a client goes to chop they will think of you with this bamboo cutting board with silicone grip. And here's a company actually named "The Swag", delivering 100% natural fruit and vegetable storage bags.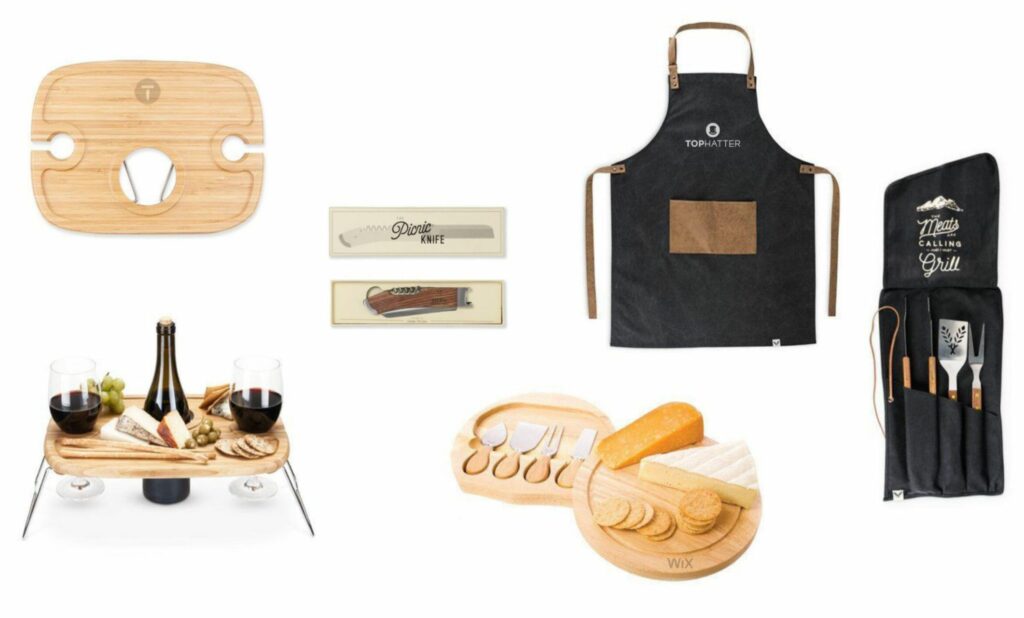 22. Swag for Cleanliness
Being smart and sanitary is a way of life. Keep your swag game as spotless as your reputation with a phone UV sanitizer and charger. Put your logo on a microfiber screen cleaner sticker. A handheld wand reduces bacteria with a UV light over any surfaces.
23. Swag for Kids at Heart
Fidget toys are all the rage, a market that the promotional world has cornered for some time. Consider handing out foam putty, a branded pop-it, or a real swag standby, a stress ball. Pass around rate – as well as creativity – can be extremely high for items like these.
24. Raingear Swag
Considered a classic when it comes to swag, the umbrella is practical, but consider spending a little extra to make it a quality giveaway. You don't want your prospect frustrated when they can't get yours open in a downpour. And while rain ponchos seem like an easy go-to, think about a heavier weight version that your client will use again and again.
25. Hat Lovers Swag
A one-size-fits all solution when it comes to swag is a hat. Show your worldly outlooks with an organic cotton, low-profile cap. An embroidered beanie kicks battling the cold up a notch.
26. Swag for Sneakerheads
Buffed and shiny shoes aren't anything you think about until you need them, so save the day with this travel shoe shine kit. Give a quality item to a shoe lover with this cedar, ergonomically designed shoe tree. Any sneakerhead will love these quality, branded shoe laces.
27. Healthy Lifestyle Swag
Your clients will say "Namaste" each time they do their sun salutations on your branded yoga mat. Show customers you care about health and wellness with a customized Fitbit, so each time they check their heart rate they think of you and your services. Everyone needs a good night's rest, so give out a sleep kit with pillow spray. Help your client find their zen with a creative journaling and intention setting class — and pair it with a branded journal.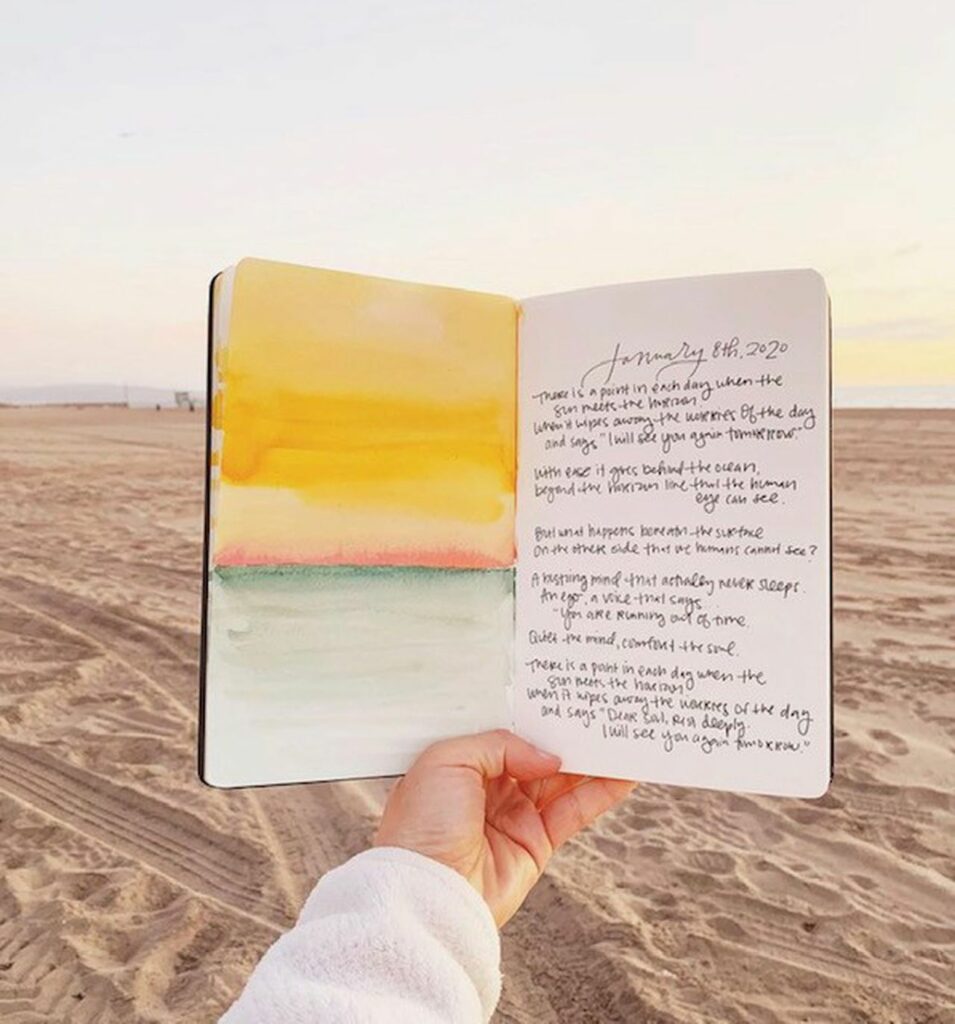 28. Ultimate Relaxation Swag
When it comes time to unwind, be there for your clients with some relaxing swag. Give away custom label bath sea salts for an ultimate downtime experience. Or try this branded foot massage roller for when your customer finally puts their feet up after a busy day walking around that trade show.
29. Swag for the Writers
A journal made out of apple peels and organic paper is a conversation starter. Order these eco-friendly pens to put in a branded, solid maple pen holder. End the constant search for a post-it note with this customized Sticky Book notepad.
30. Sticker Swag
It seems like any and every inanimate object has a sticker on it. Watch your clients slap these laptop or water bottle stickers on their stuff around the office.
Gifted Swag to Win Over Clients
Swag your client, customer, or prospect actually wants to use and keep is a true win-win. High-quality swag, combined with pass around rates and an eco-friendly take, builds awareness, cultivates strong company culture, and earns you trust with those you are trying to win over.
Venue booked but still have more planning to do?
Find all the right vendors for your event - from AV and production to catering and decor.