Four Steps to Host Great SXSW Events in a Strategic Way
SXSW is a one-stop-shop for creatives, the companies that support them, and essentially everyone in between. From aspiring filmmakers, to chart topping bands, to billion dollar startups — you'll find it all at SXSW. The events and activations surrounding SXSW are unparalleled in terms of scale, creativity, and ingenuity.
The event itself envelops Austin and the surrounding cities. Bands from all around the world and across the US carefully plan tour routes to wrap up in Austin so they're dialed in for showcase performances. Companies prepare their pitches and their off-the-wall marketing efforts all year to make a splash at SXSW.
There's a reason everyone marks this event on their calendar years in advance. We'll show you how to put together a SXSW event and how to make the most of it!
What Does SXSW Mean? What is the Purpose of SXSW?
The massive event is crammed into just a few weeks of conferences, panels, concerts, and celebration right in the middle of Austin, TX.
What SXSW looks like to you might be different than what it looks like to someone else. The event itself is broken up into different tracks, attracting different industries from tech, to film, to gaming, and music. You'll likely choose which part of SXSW you'd like to attend and purchase a pass for that specific track, or apply to be featured as a sponsor or exhibitor.
In between those four sizable industries and the event tracks built for them, there are comedy showcases and other special events that run alongside the conference.

Think of SXSW as a planet. It's so large and so densely packed schedule that there are other marquee events that orbit around SXSW, riding off its gravitational pull.
The challenge of throwing a great event at SXSW isn't in gathering an audience, it's in capturing their attention. We're here to give you a few tips on how you can do just that and go on to host an amazing event at SXSW.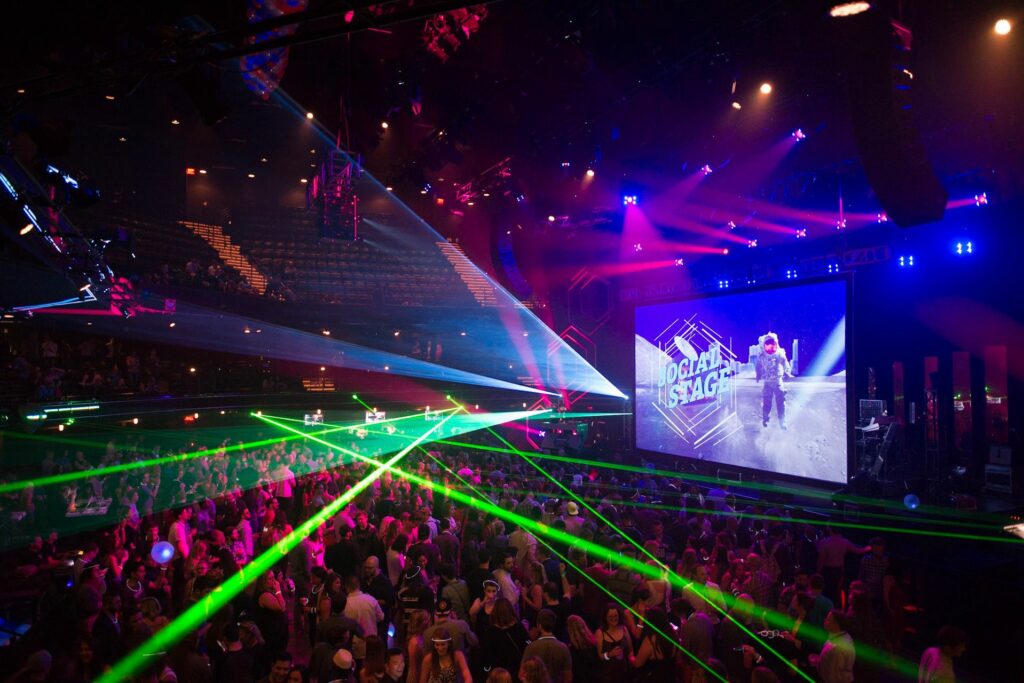 Ready to book your space for SXSW? Find the right Austin Venue for your event.
What You Need from Your SXSW Event
At SXSW, everyone registers for everything all the time. If your event offers free anything, expect an nontrivial number of event attendees who are perusing through your event with little to no knowledge of what, or who, your event is for.
To make sure you're getting quality attendees, and making their experience seamless you need a few things:
An immaculately run marketing plan to target your ideal audience
A lightweight way to vet attendees and make sure they're part of your target audience
A seamless digital check-in experience to keep the event humming along
A digital-first, mobile-first way to check your company's event schedule
Your goal should be to attract a high-quality audience that understands your industry, is interested in your company, or the attendees of your event. Then, make it a piece of cake for them to stay up to date on all your company's events.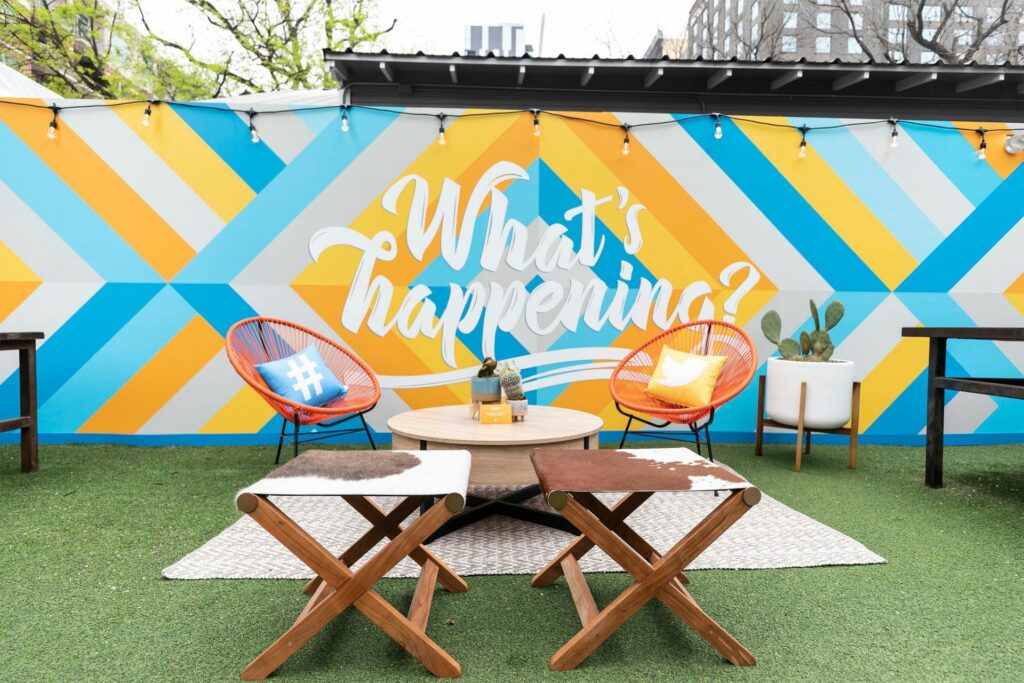 How to Find the Ultimate Venue for SXSW Event
Get creative when you're thinking of SXSW venues to book. While you might not have thought of booking a bar for your company event at home, in Austin, that might be a perfect place for your event. It might also be one of the only available spots, too.
The intense competition for venues means that you'll have your pick of both traditional venue spaces, like rooftop hotel terraces or corporate ballrooms, and non-traditional venue spaces, like cafes, bars, and even backyards.
Make sure to keep in mind the ambiance you're going for, as well as the amenities your guests will need. For more formal events, we'd recommend sticking to the traditional venues. For more casual, lively events, go out on a limb and book a creative space or even a festive bar. Just make sure it has outlets and wifi — two highly coveted resources at SXSW.
Four Tips For Putting Together a Successful SXSW Event
What's the first step for throwing a robust virtual event? Identify which virtual events platforms work best for your event planning needs, whether you need high bandwidth to host a large number of attendees or are working within a budget.
Planning an event or activation for SXSW? Head to our Austin Event Planning Guide to get started.
1. Nail Down the Purpose of Your Event
There are so many opportunities to throw events at SXSW. Whereas you'd maybe throw a Meetup once a month, you can throw four or five company events in the span of a week at SXSW. Just make sure you know what the purpose of each event is.
For your first event, you might focus on making a big splash and raising awareness of your presence at SXSW. Here, you might be a little more lenient with the guest list. The idea is to attract attendees more than find that perfect attendee that might be your next business partner.
After that big splash event, you can throw smaller more curated events where the goal is to connect like-minded professionals in your industry. That invite-only event might be focused on expanding your business or developing new allies in your industry. In any case, go in with a goal and plan accordingly.
Need design, production, or A/V for your SXSW activation? Find the right Austin Vendors for your event.
2. RSVP'ing Matters
At other conferences, favoriting a particular talk or panel might be enough to register your interest. At SXSW, you need to RSVP early and often.
Commonly, RSVPing to an event is the only way you can actually access the event. Once the event's RSVP list fills up, there's no way to get in.

Making sure you have a list of events you've RSVP'd to and browsing through the list of guests at the event is a great way to manage not only your schedule, but what you want to accomplish day by day. Perhaps there are a few folks from a company you admire at one event and a colleague you haven't caught up with at another event. The only way you'd be able to see that is by RSVPing and building your schedule out in advance.
If you're hosting an event and want to ensure a solid attendance, consider hiring a PR firm if you're looking to book a special keynote speaker or celebrity attraction.
3. Interact with Guests
As event professionals, it's easy to fall into the habit of hiding behind an iPad or running around in the back-of-house making sure everything's going smoothly. If you can, try to carve out some time to interact with guests.
Talking to attendees and getting a sense of how they're enjoying your event helps narrow the gap between how you think your event is going and how it actually is going. Little anecdotes and observations you pick up from guests' conversation can help you refine your event strategy and inform your next event.
4. Map Out Your Day and Stress Less
SXSW can be overwhelming. When you're running from event to event, it can be difficult to make logistical decisions. Logistics like transportation can be a major headache. Do you catch a Lyft from one venue to another? Do you skip the next talk to grab lunch quickly? With a well planned schedule, it's far easier to manage a jam-packed day without stressing. You'll want to leave extra time for commuting, eating, and even charging your phone. The little things add up at SXSW, make sure to make room for them.
How to Manage Guests on SWSW Event Day
SXSW isn't exactly an athletic activity, but it might feel like one to your guests. When they arrive to your event, they'll typically look for three things:
A place to sit
A place to charge their phone
Something to eat and/or drink
After you get your guests checked in, offer them one of those three things to help them relax and unwind into your event.
Introducing one guest to another is also a great way to kick off conversations and get your event humming along.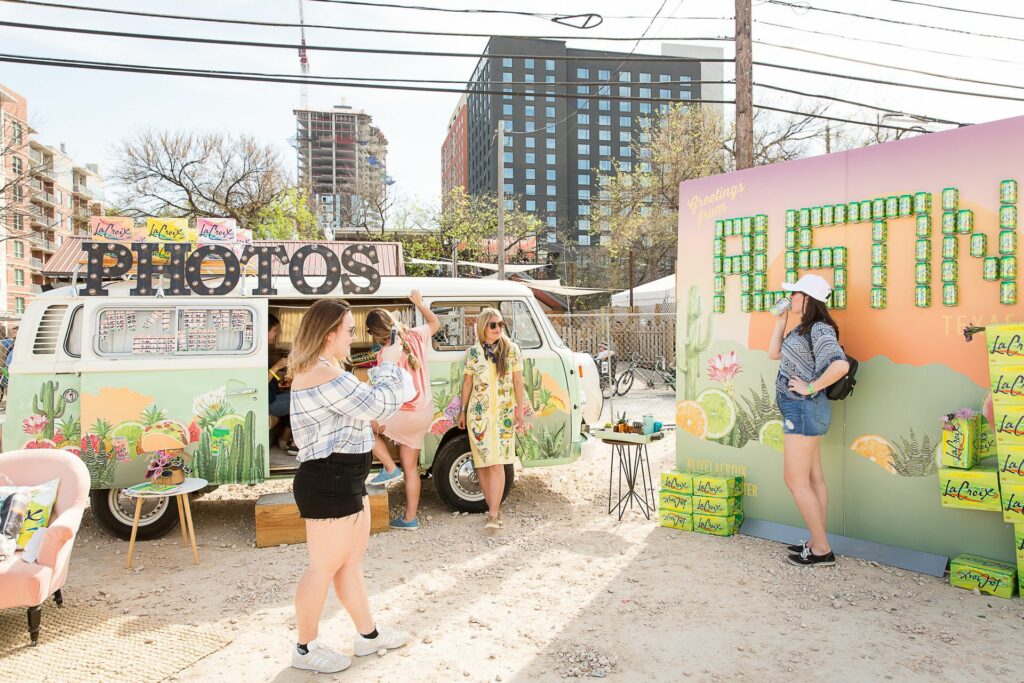 Make your SXSW Experience a Huge Success
While SXSW is a whirlwind, it's more than worth it. Book your venue space and vendors far in advance and then unwind and take it all in.
Venue booked but need to plan the rest of your event? Check out our Top Austin Event Vendors that can handle everything from AV and production to florals and décor.