The key to gamification in experiential marketing: Act like an events professional, think like a gamer.
In 2016 Pokémon GO took the world by storm. With the assistance of only a smartphone app, any environment could become a game, and players could find Pikachus lurking in their backyards and grocery stores. It was an overnight cultural sensation, and now the addictive principle that made Pokémon GO a smash success — gamification — is all the rage in the world of experiential events.
The concept behind gamification is simple: Take an everyday activity and transform it into a game. In recent years, gamification has been used to train medical students, screen toxic online behavior, strengthen company culture, encourage 'green' behavior, promote media literacy, and more — to varying degrees of success. However, when it comes to gamification in experiential marketing, tech-adept companies are reaping the benefits of engaging guests with the same interfaces that populate their leisure time.
---
"You are much more apt to remember something if you moved your body while doing it, than sitting there reading something."
---
"Gamification is a big part of what we do," says Jason Senk of Chicago-based interactive design and development firm M1 Interactive. "It's an element that seems to run through a lot of the projects that we're brought on for." In 2017, the studio created two NFL experiences in Times Square: one that virtually placed the visitor in their favorite quarterback's uniform, and another that let them test their football pass in augmented reality.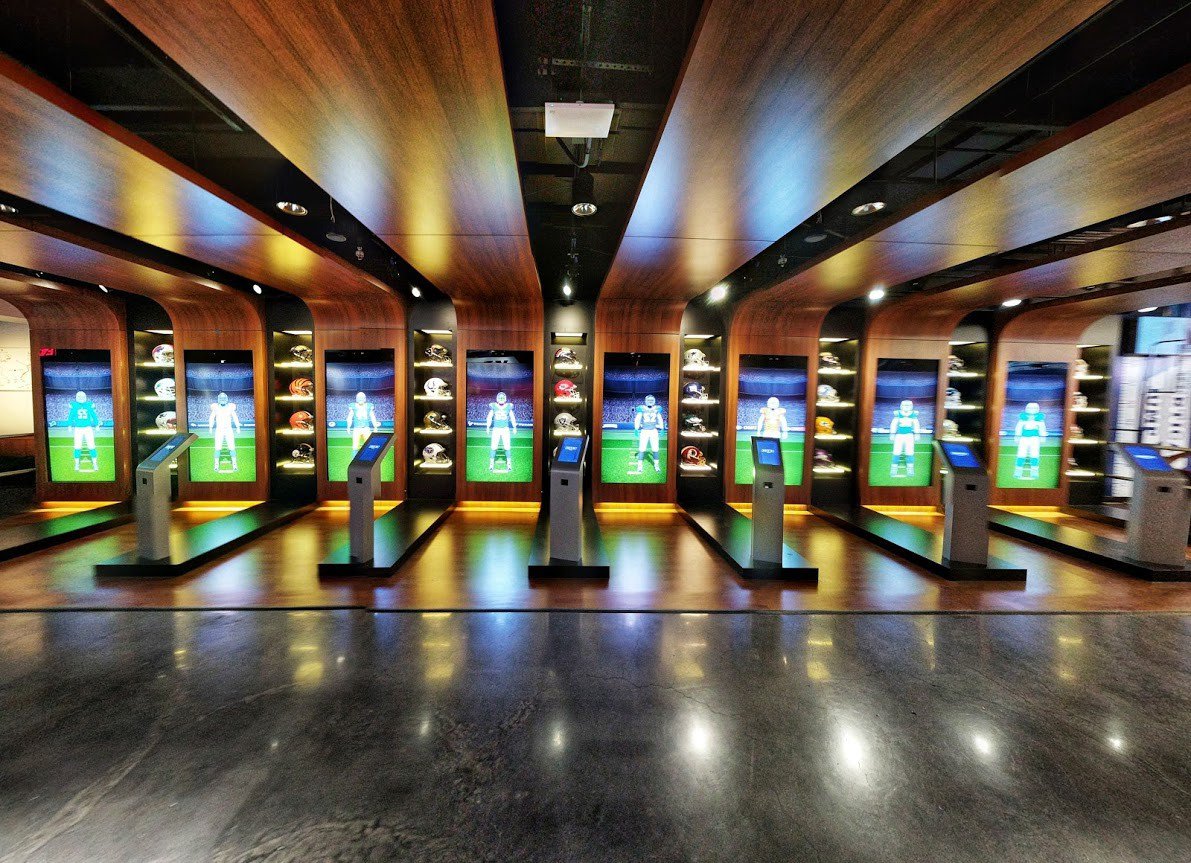 "You are much more apt to remember something if you moved your body while doing it, than sitting there reading something," says Jon Fox of Helios Interactive, an experience design studio based in the heart of the tech industry, San Francisco. A 2016 Helios project for IBM invited SXSW guests to use a bicycle hooked up to an exercise trainer and tablet. The tablet used IBM's artificial intelligence system, Watson, to ask guests a series of questions about what type of activities they enjoy. Watson then took them on a virtual reality bicycle ride based on their preferences. 
In 2018, Helios partnered with Oracle to showcase the Oracle Autonomous Cloud, a data management service based on machine learning. The company used an infinite runner game to engage visitors at the Oracle Open World conference in San Francisco. The storyline of the game relied on dodging obstacles and collecting Oracle AI power-ups.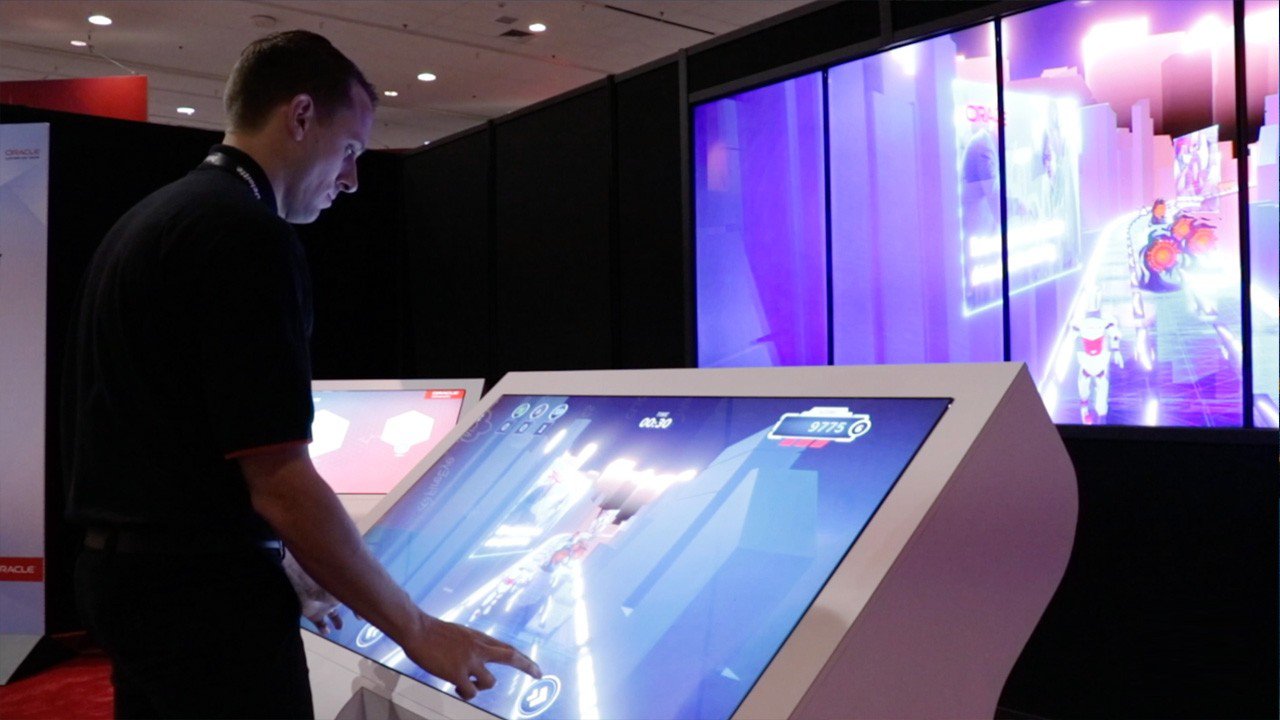 ---
"People are starting to ask for… some variation on a game that they've seen or played or seen their kids play."
---
Helios also brought gamification to a keynote address for an auditorium of thousands. In the lead up to the address, they gamified the screens so that audience members, divided into teams, could participate in a horse race by shaking their phones. The speed of the horse depended on how hard each team was shaking their phones. It's not unlike something you might play on Nintendo's Wii. "People are starting to ask for… some variation on a game that they've seen or played or seen their kids play," says Fox.
Non-tech clients are also savvy to the benefits of gamification in experiential marketing. M1 Interactive was approached by pharmaceutical companies that wanted to take guests through a virtual journey based on answering trivia questions correctly. The phenomenal popularity of Pokémon GO was actually a turning point in reaching clients that aren't as familiar with game design thinking. "We use that all the time when we're talking about references for project," says Senk of M1.
The potential of immersive gaming technology will only grow as the hardware for virtual and augmented reality is refined. According to Fortune magazine, virtual reality is expected to generate $150 billion in revenue by next year. AR VR Journey reports that 66% of consumers are interested in virtual reality shopping experiences, as of 2018.
"Every six months the sensors are getting better, the resolution's getting better, the tracking's getting better," says Helios's Fox. The company has been using AR for almost a decade and again credits Pokémon GO for bringing AR to a mainstream audience. "It started to become a real thing where you could do something on your phone to track something, or use geolocation to find out where a user is."
Looking ahead, event designers focused on gamification in experiential marketing have more tools than ever at their disposal to create memorable experiences. "It's super exciting times to be playing in this space because it's all here now and it's all possible," Fox adds.
---
---