At the Wall Street Journal's Future of Everything conference in May of 2019, the studio One Thousand Birds collaborated with artist Philip Lueck to turn the participants' voices into visual artifacts. After being asked to answer a question like "What are your hopes for the future?", visitors saw their recordings rendered as neon-lit spheres and then sketched out by robots on branded cards as a souvenir.
The Future of Everything installation was part of a larger trend: Media companies are increasingly using interactive events to reach readers and advertisers. In 2015, Columbia Journalism Review reported that The Atlantic made one-fifth of its total revenue off of their event series, while The Texas Tribune could credit its annual festival for a quarter of their revenue. The New York Times' TimesTalks series clinched HBO as a sponsor for their video series, ScreenTimes. The Gray Lady is also rolling out its inaugural NYT Food Festival, a two-day fall event backed by UberEats, Smirnoff, and more.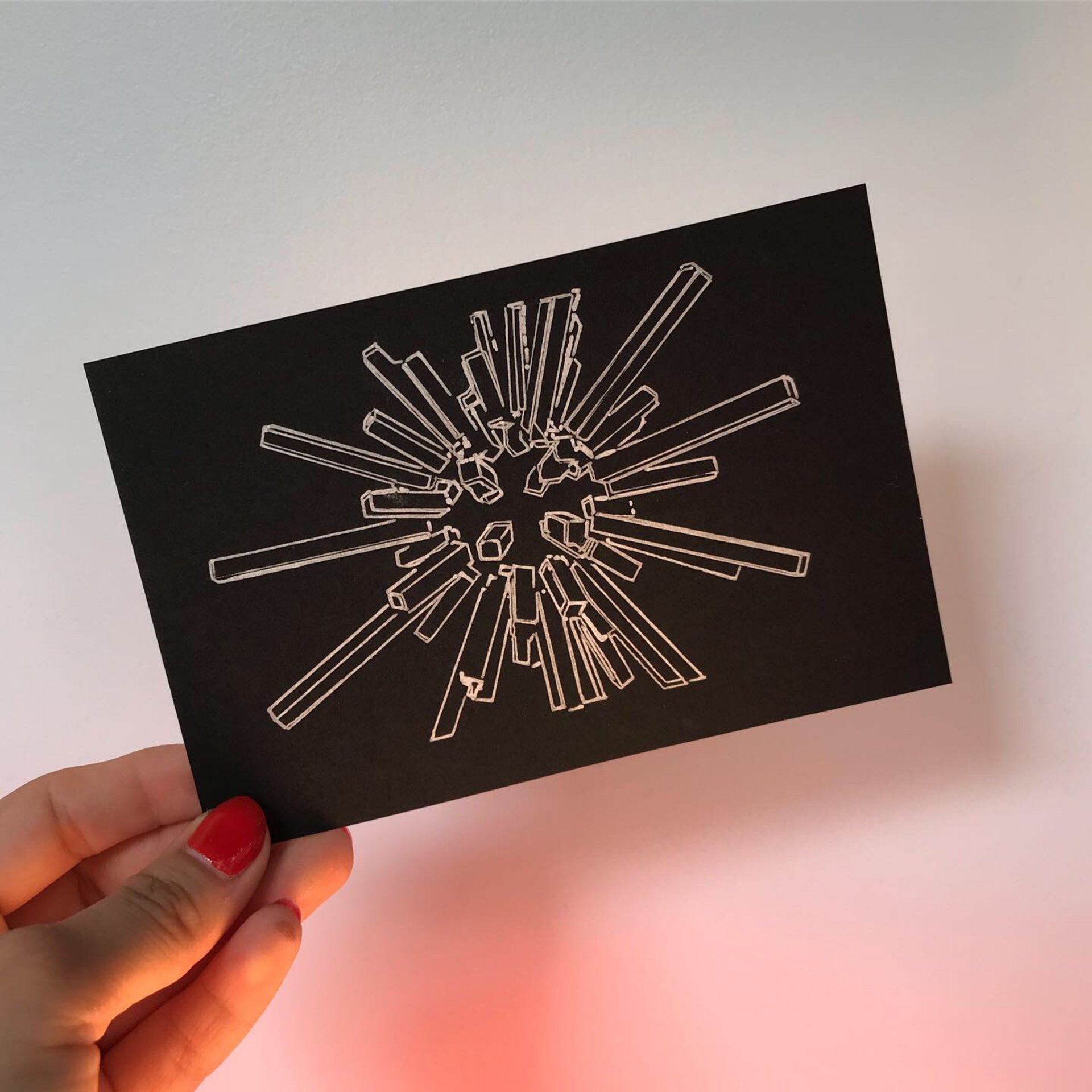 For media companies, brand is everything. When hosting events, their identities have to be translated from headlines and logos into physical space. That's why the experiential agency Makeout turned Girlboss's Girlboss Rally into an immersive "design oasis meets venue-scale living room," as they wrote on The Vendry, where women entrepreneurs could feel comfortable mingling. Girlboss's message of empowerment is usually delivered through digital content, but at the rally followers could meet each other, too.

LIVE STORIES

Storytelling can be even more powerful live than in print. Pop-Up Magazine Productions was founded in 2014 and produces the live event series Pop-Up Magazine (the show dates back to 2009) as well as the print magazine, The California Sunday Magazine. It was recently acquired by Laurene Powell Jobs's Emerson Collective

"We make stories for people's nights and weekends," says executive editor and co-host Anita Badejo. The company hopes that the same person who attends a Pop-Up Magazine show on a weeknight (which sell out in under 30 minutes) will spend a Saturday morning leisurely reading the glossy California Sunday. "There's a lot of synergy between the two publications," Badejo continues. They share a brand studio as well as art and photo departments. Pop-Up is also becoming an events consultant itself. One of the company's co-founders, Derek Fagerstrom, recently transitioned to become an executive producer of special projects in order to help the company partner with other media organizations and nonprofits who want to produce an event in the Pop-Up format.
Badejo has gained a new appreciation for the needs of a participatory audience. "Sometimes we're putting things in our program that the audience needs to engage with. Sometimes we need ushers to hand people things. Every single one of those things requires 10 times more coordination effort than [non-events] people realize."
However, she also has advice for members of the events industry who may work with Pop-Up or a similar endeavor. The needs of the show do not directly correlate with a conference, a comedy taping, or even a concert. "It borrows a little bit from all of those things but it is a wholly new endeavor unto itself," she says, "We think from top to bottom about how people are going to experience journalism and storytelling through the context of our show."

BRAND ACTIVATIONS
Events can even reinvigorate the most established media brands. The TIME 100 Summit, recently hosted at the venue Center415, and Person of the Year, designed by Makeout, both net the magazine plenty of buzz despite uncertain times in the print magazine industry. Readers seek inspiration, both in print and in physical space.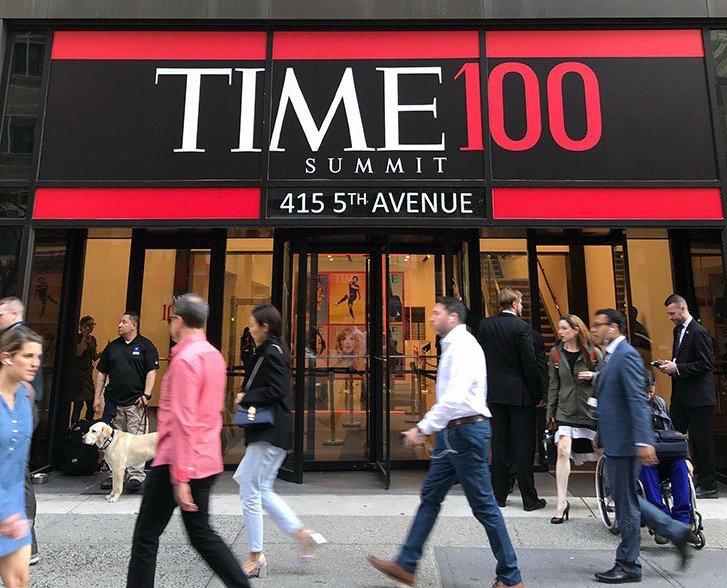 In 2014, global brand experience agency Sense saw The Economist selling subscriptions alongside a free coffee cart in London's financial district and felt there was an opportunity to maximize the initiative . Sense pitched them a new creative strategy, which became Discomfort Futures: offering passersby ice cream enriched with edible insects, ugly fruit smoothies otherwise deemed for the trash, "bleeding" veggie burgers and coffee made with water filtered from a portable potty. These activations fell under the Feeding the Future campaign, each stemming from The Economist content, which works to provide bold ideas, a global perspective and rigorous analysis for their globally curious audience.
"We wanted to embrace the fact The Economist challenges its readers with its intelligent, forward-thinking content on world affairs " says Hayley James, Group Account Director at Sense in New York. "[The activation] subtly flattered the audience, making them feel worthy of the challenging concepts of The Economist, which ultimately led them to greater buy-in to the brand."
After the initial test period of Discomfort Futures in London, The Economist's subscription retention rate continued past the 12 week introductory offer, proving it was an efficient model. The campaign quickly expanded into other global markets and in April 2017, Sense brought the campaign to the streets of New York, slightly adapting it for an American audience. The most recent activation, Fast Forward Food, is a play on the classic New York hot dog cart, but it instead offers plant-based Beyond Sausages that look and taste like the real deal. "We knew that one person's discomfort would potentially be another person's intrigue," says James.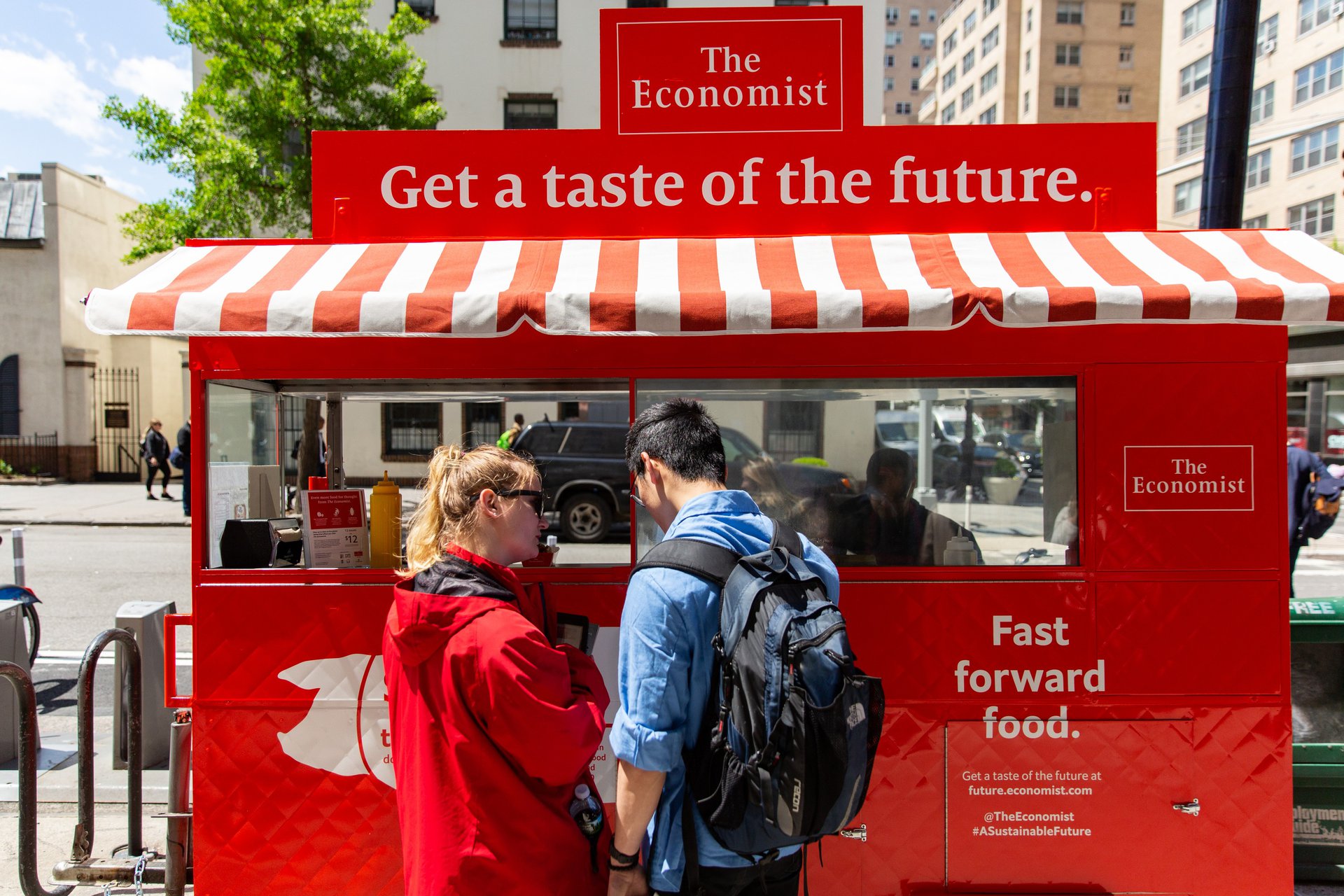 Sense's creations show that media brands can tell stories not just through conferences or performances but also through surprising experiences in new formats. And with these types of activations becoming increasingly important to the bottom line of major media companies, this trend will continue to grow in the years ahead as media companies try out new types of activations to build their brands in a crowded marketplace.
---
Looking for inspiration? Check out photos from previous Media-industry events on The Vendry.
---