Article Updated 6/12/23

In the second most populated city in The U.S., large venues are not in short supply. Regardless of the style, size, and type of event you're planning in Los Angeles, there's quite literally a location for every occasion. If you find yourself frantically googling "large event venues Los Angeles" you have come to the right place. We've rounded up swanky nightclubs, exposed brick historical gems, beachy boutique hotels, Hollywood studios, and just about everything in between to bring you the best of El Lay's largest.
Incredible Large Venues in Los Angeles
Los Angeles is also dubbed "the thirty mile zone." As a city it's very spread out, sometimes described as a bunch of suburbs with their own distinct identity glued together. Angelinos are well-versed in the city's traffic realities and have learned to (mostly) live with it. What looks like a hop, skip, and a jump on Google Maps can end up being a two hour headache. For event planners from out-of-state, all the following venues are unique and exceptional in their own way, but be hyper-aware of geography and timing when deciding on your ideal spot. In any case, if you are planning an event in LA, here are our top 25 picks from sun soaked beaches to the industrial downtown (DTLA).
1. City Market Social House
Neighborhood: DTLA
Capacity: 5,000
City Market Social House – built by event professionals, for event professionals – is a warehouse style facility with a vintage twist. Open air flow and a 9,000 square foot pavilion has made this spot particularly pandemic-friendly. However, with (crosses fingers) the worst behind us, now is the time to take advantage of their extended capabilities which can accommodate conferences of up to 5,000 people (1,000 being the usual limit). One detail that isn't talked about enough when it comes to venues? Bathrooms! Not to worry, there's 17 here.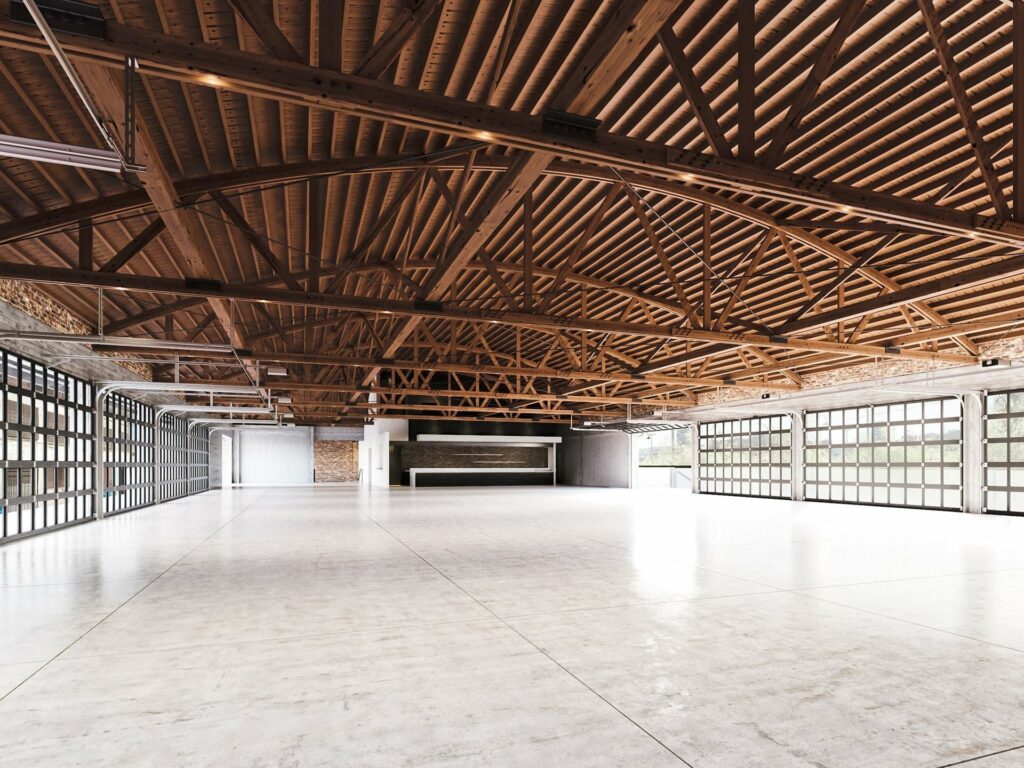 2. Candela La Brea
Neighborhood: Miracle Mile
Capacity: 1,300
Originally dubbed "the Mexican Night Club" on La Brea, Candela La Brea is no longer limited to that sobriquet. This versatile, sophisticated venue with an Art Deco edge can accommodate up to 1,300 of your closest friends spread out over its 16,000 square feet. The in-house catering serves up delicious and authentic Mexican food for any and all events, from corporate holiday parties to next-level celebrations.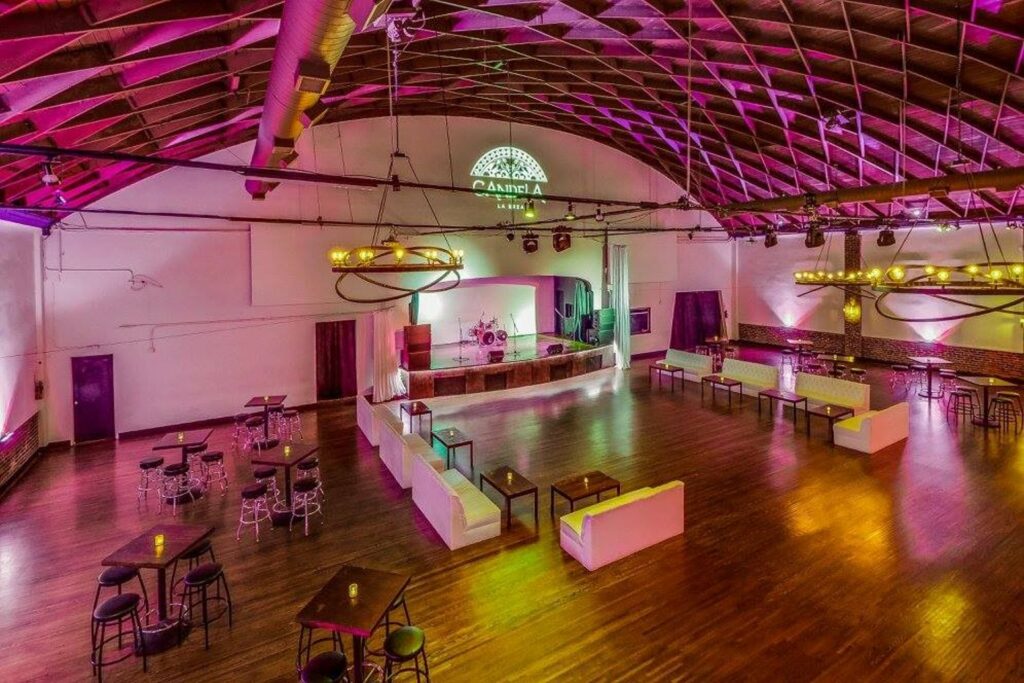 3. The Langham Huntington Hotel
Neighborhood: Pasadena
Capacity: 1,000
With 50,000 square feet of event space, up to 1,000 people in the ballroom, and 21 event venues, your event aspirations can be as grand as The Langham Huntington Hotel itself. This 5-star spot has indoor/outdoor options which live up to its high standards, and their experienced events team are on-hand to ensure a smooth process from start to finish.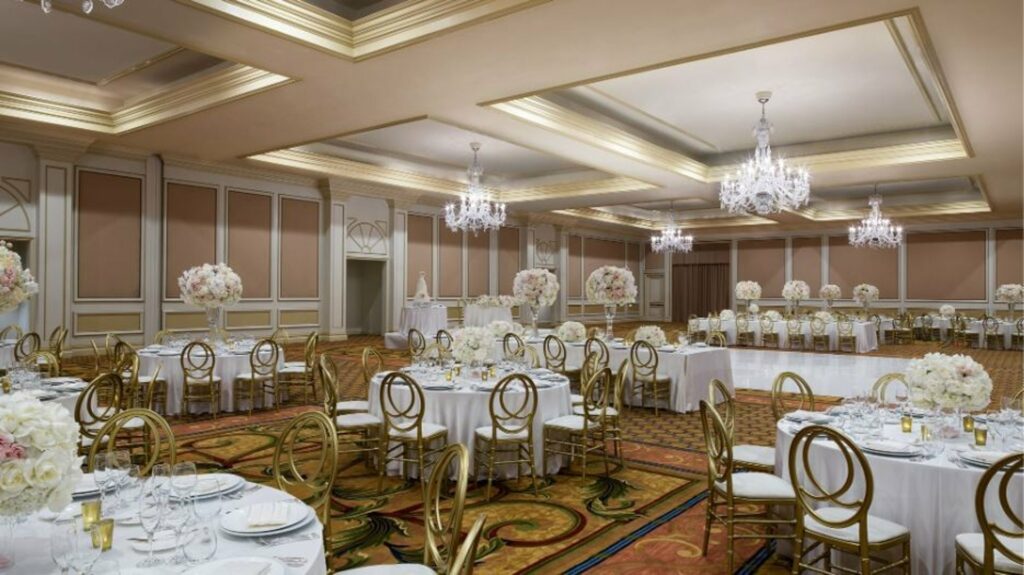 4. California Science Center
Neighborhood: Exposition Park
Capacity: 4,000
The California Science Center is sort of like New York's Natural History Museum meets DC's Air and Space Museum. While they can create more intimate settings for a smaller crowd, you can ultimately hold up to 4,000 guests at this fantastically unique location. Dinner under the wings of the space shuttle Endeavor? Check. Hors d'oeuvres by a 188,000 gallon aquarium? As one does.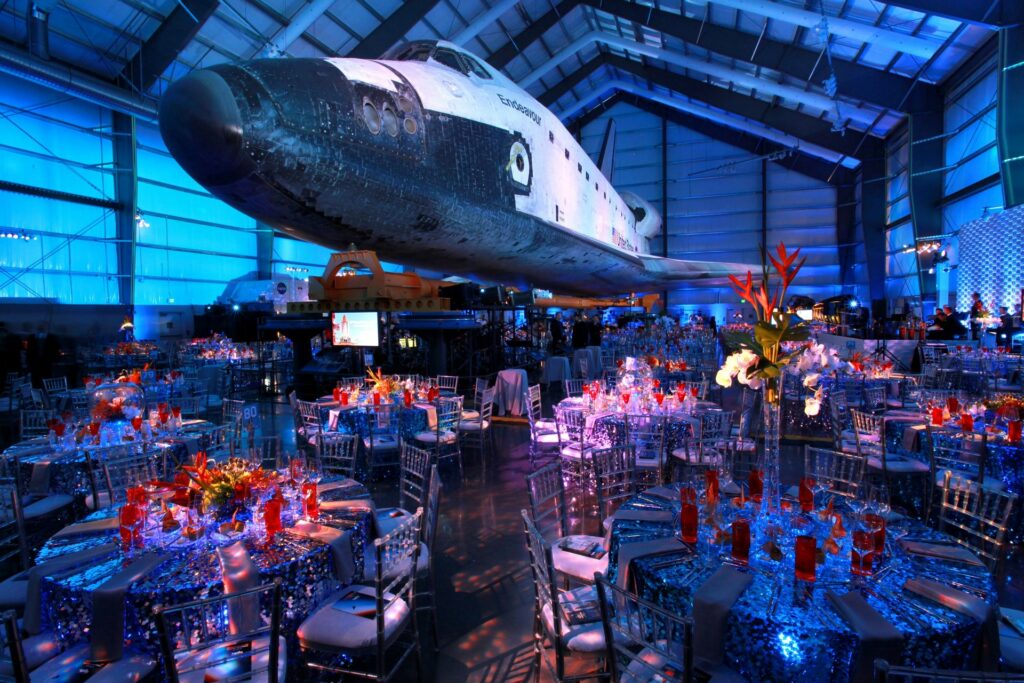 5. Cooper Design Space
Neighborhood: DTLA
Capacity: 1,000 +
DTLA's rich cultural and architectural history is well-represented at the Cooper Design Space. The Cooper Building was originally built in the 1920s for clothing manufacturer Milton G. Cooper Company, and while it has gone through different incarnations over the past century the connection to the garment industry remains strong. Nowadays the 22,000 square feet of loft space–complete with 22 foot central atrium–is a blank slate for any large event. Elsewhere in the building you can find more than 500 fashion brands and individuals represented with showrooms, studios, creative offices, and more.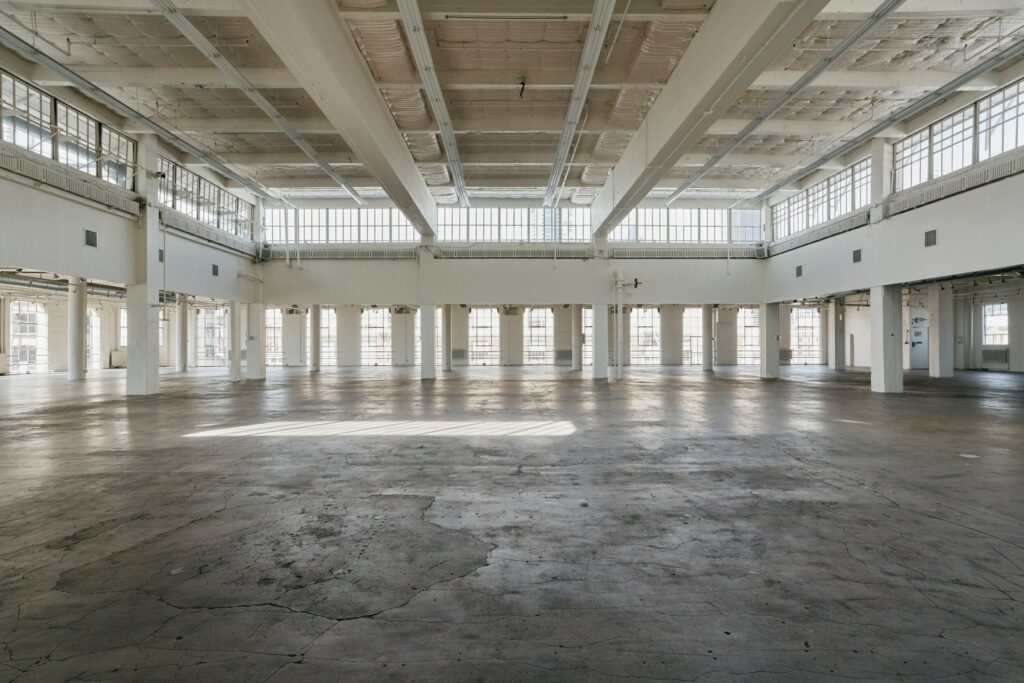 Planning an event can be stressful. Here's 11 Questions to Ask on Your Pre Event Planning Questionnaire.
6. Vibiana
Neighborhood: DTLA
Capacity: 700 +
Space is a non-issue at Vibiana. This cathedral turned event venue was first built in 1876 by Ezra F. Kysor, one of LA's first practicing architects. 18,000 square feet in the main hall and 15,000 feet of outdoor courtyard can accommodate a crowd of over 700, whether it's a blowout wedding, a fashion show, or a corporate event.
Now owned by restaurateurs Neil Fraser and Amy Knoll Fraser, their flagship restaurant Redbird, with a mouthwatering menu, is in the rectory next to the main hall. Vibiana has hosted some really cool events. This June you can buy a ticket for REVIVE, a "Soaring 20s, Circus-infused Immersive Dinner Experience." The exact Google translation of what that means remains slightly ambiguous, but sign us up!
7. Hollywood Citizen News
Neighborhood: Hollywood
Capacity: 750
One block over from Sunset Boulevard and you can find the very sleek Citizen News. 10,000 square feet of flexible event space including a private boardroom and dining room can be utilized for any corporate or personal event. The 20 foot ceilings add a sense of gravitas and Chef Evan Funke serves up a Roman-inspired palette with themes of "shepherds, popes, farmers, and artisans."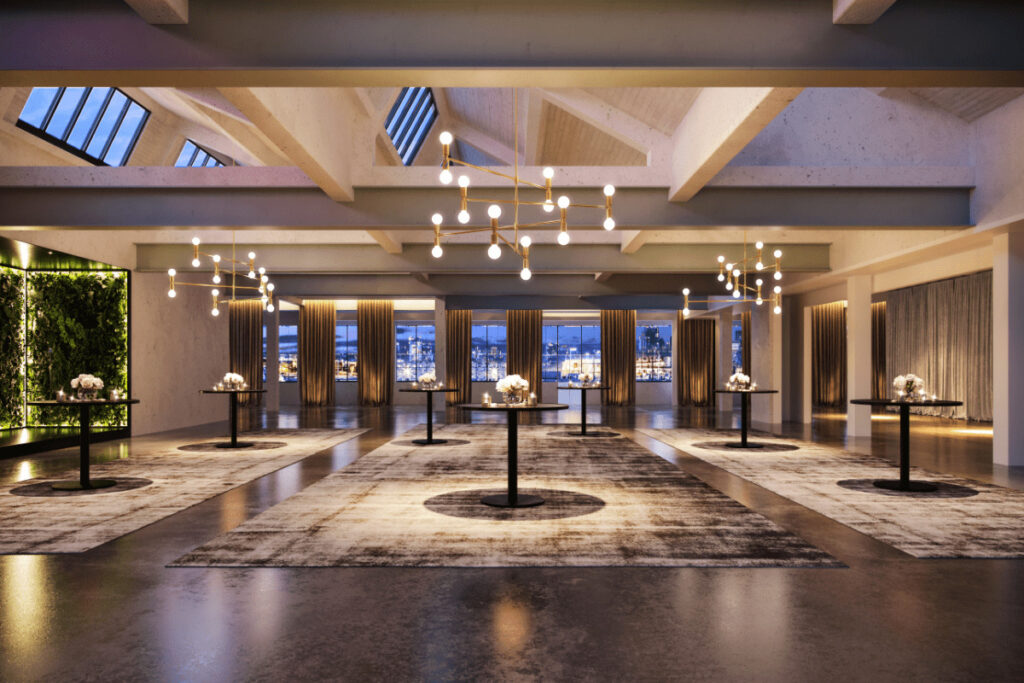 An event ... with a view! Browse the best rooftop venues in Los Angeles.
8. The Maybourne Beverly Hills
Neighborhood: Beverly Hills
Capacity: 500
The Maybourne Beverly Hills caters to events of any size, but you can guarantee it will look and feel upscale…its sister hotel is Claridge's, the legendary London establishment. That posh sensibility has translated to both sides of the pond, as evidenced by the hotel's choice venue offerings. The largest is by far the 4,800 square feet Marquesa ballroom where up to 500 people can enjoy opera balconies and chandeliers for a low-key Saturday night.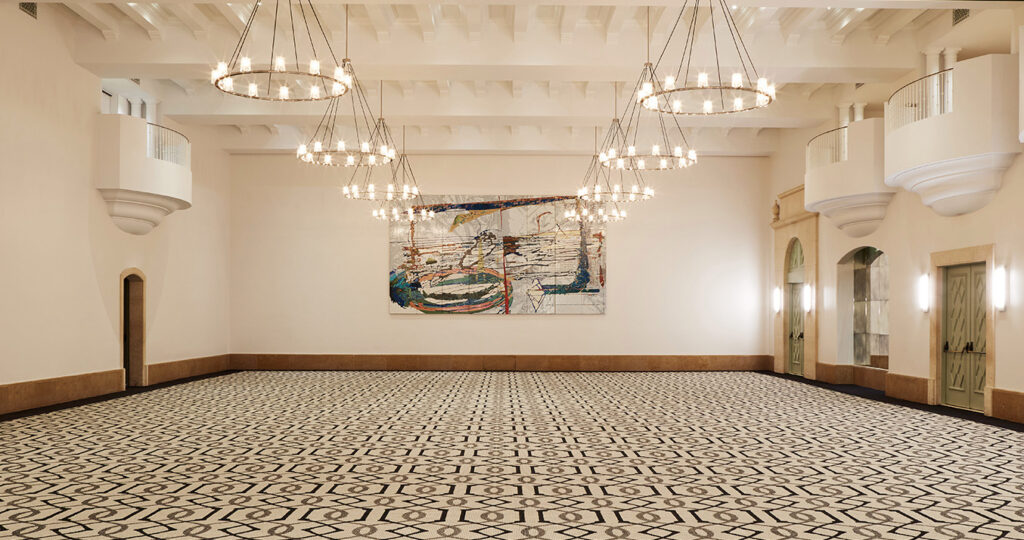 9. Poppy
Neighborhood: West Hollywood
Capacity: 500
West Hollywood's Poppy aptly describes itself as a fantasy where nightclub meets high-fashion playground. Its aim to transport guests into a whimsical storybook world is achieved, and then some. Floor-to-ceiling bookshelves with vintage globes, nature inspired decor, and booths upholstered in silk fabrics add to the fanciful aesthetic, and while a menagerie of taxidermied animals may understandably not be your cup of tea it does add to the eccentricity of the place. If you're looking for something different, this might just be the place.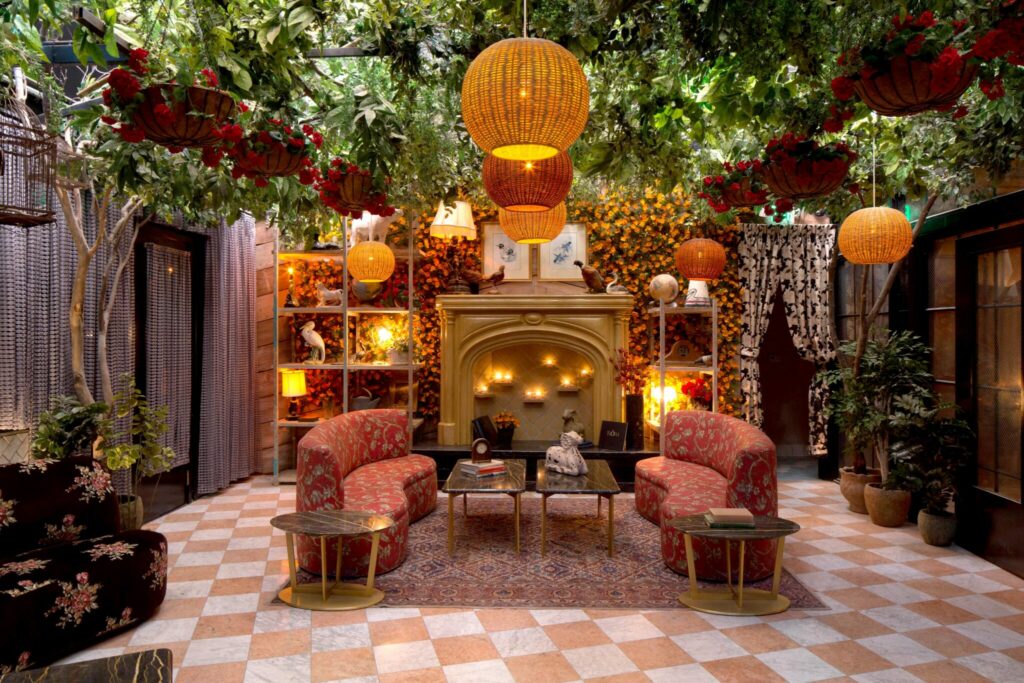 10. The West Hollywood EDITION
Neighborhood: West Hollywood
Capacity: Contact for more info
The West Hollywood EDITION is a well-oiled venue machine. Six spaces to choose from, state-of-the-art A/V equipment, and even executive car services mean this is a go-to for local companies for a reason. While West Hollywood is a bustling area there's a sense of peace and calm here to keep the focus.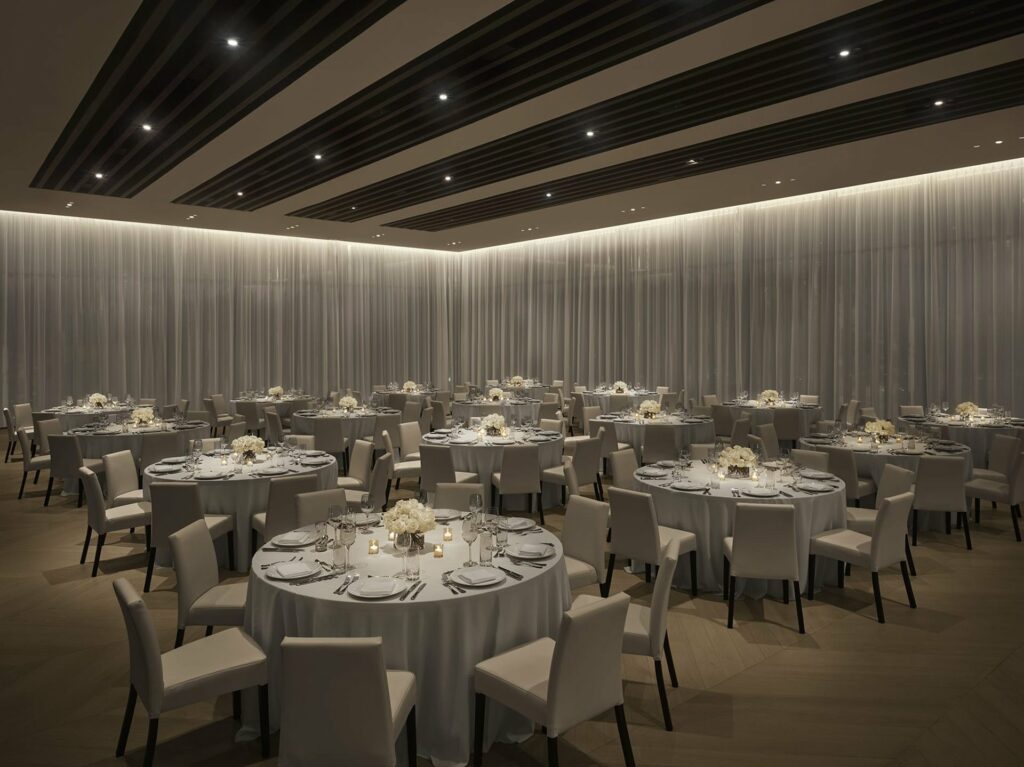 11. L.A. LIVE
Neighborhood: DTLA
Capacity: Contact for more info
The most accurate way to describe L.A. LIVE is massive. The fact that the Crypto.com Arena (né Staples Center) is just one of the available venues gives you an idea. The Grammy Museum, Microsoft Theater, Event Deck, JW Marriott Ballrooms…. The world's your oyster. Dream big.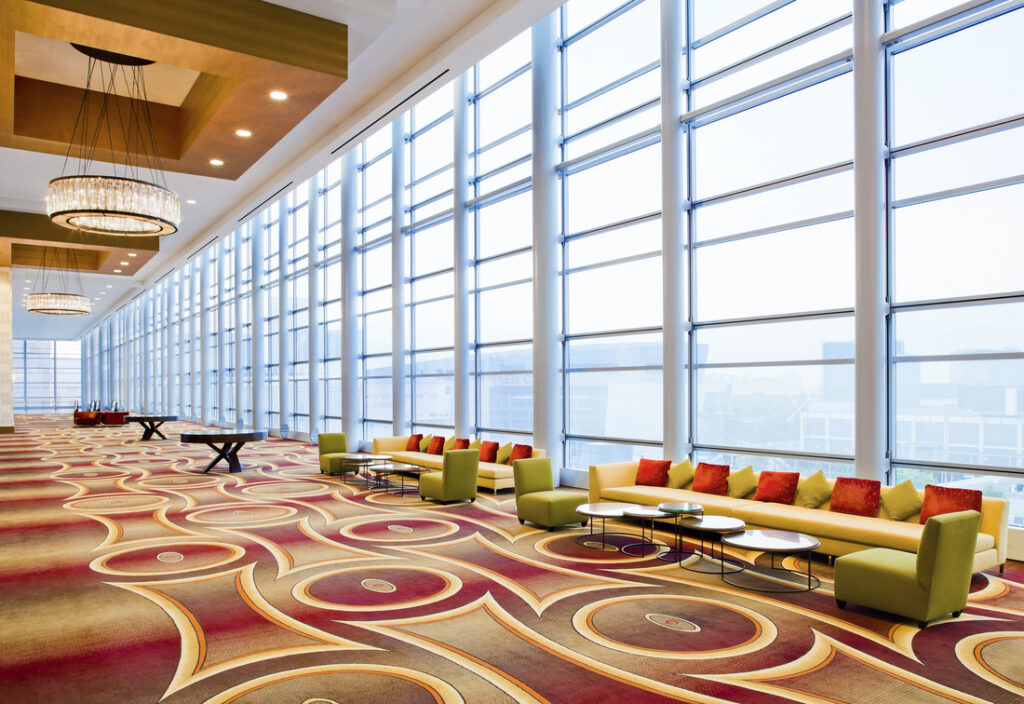 12. Shutters on the Beach
Neighborhood: Santa Monica
Capacity: Contact for more info
Attending an event at the iconic Shutters on the Beach is a quintessential beach experience. Sometimes called "Hollywood's Beach House," this luxury hotel is a celebrity favorite but still retains that laidback California cool atmosphere. There are multiple spaces within the hotel to choose from depending on the event, but you can't really go wrong—the sunset views over the Pacific don't get better than this.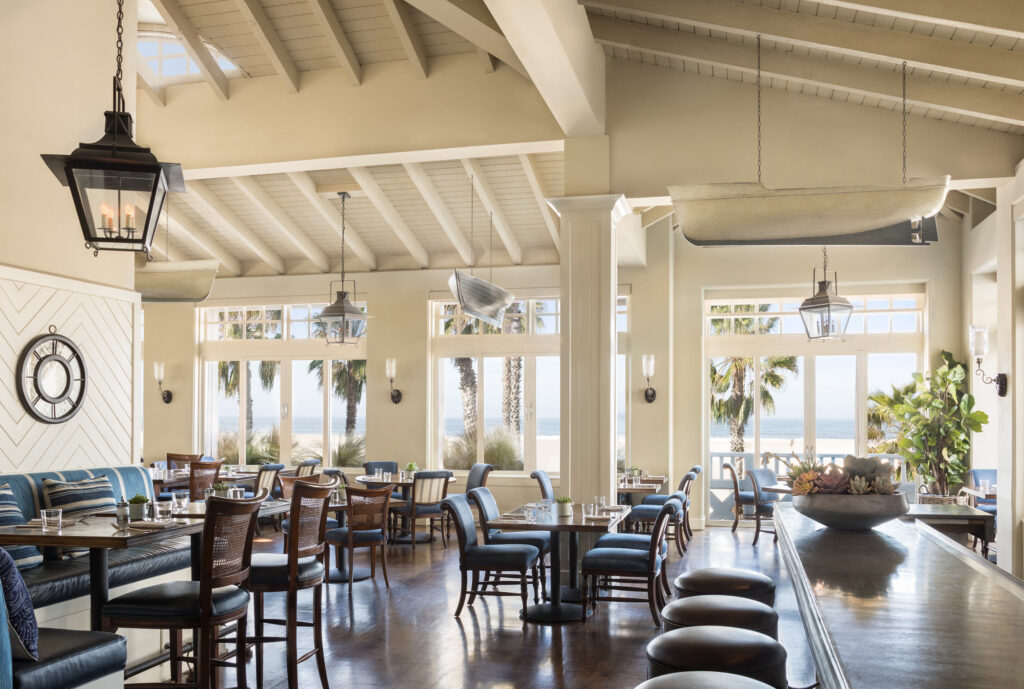 13. Warners Bros. Special Events
Neighborhood: Burbank
Capacity: Contact for more info
If you're going to do an event in the world's entertainment capitol you might as well lean into it. Enter: Warner Bros. Special Events. This is essentially a city unto itself and it doesn't get more impressive or large-scale. There are myriad venues to choose from, but here's a taste: Head to their 6,3000 square foot Brownstone Street, originally built in the 1930s. You may recognize this set from a little show called Friends.
Alternatively, go to the 13,000 square foot Hennesy Street which was redesigned in 1984 for the film Annie. Spiderman, Rent, Sex and the City, and many, many more have filmed here. Still sound too small? Midwest Street is 33,000 square feet and has hosted Hollywood weddings, large corporate fundraisers, and major corporate events. Rebel Without a Cause and Bonnie and Clyde are two of the classics filmed here, and if you're a millennial you'll be thrilled to know that this street doubled as Stars Hollow in Gilmore Girls. In short, having an event on the Warner Bros. lot is about as drop-the-mic-Hollywood as it gets.
14. The Sunset Room Hollywood
Neighborhood: Hollywood
Capacity: 750
The Sunset Room Hollywood is a well-appointed event space in the heart of Hollywood that offers a contemporary, sophisticated atmosphere. Its 8,000 square feet include a fully equipped kitchen, programmable LED wall, DJ equipment and booth, three full service bars, and stage make it an understandable go-to spot for premiere parties, corporate events, weddings, and more. This classy venue can host up to 350 seated or 750 standing.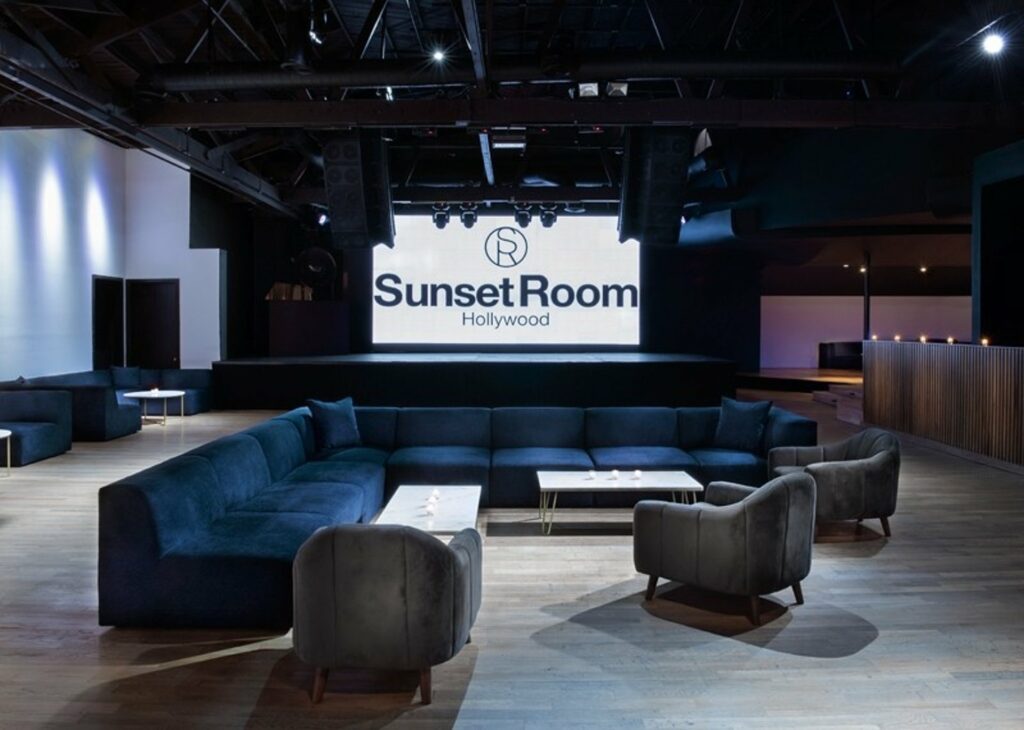 15. Waldorf Astoria Beverly Hills
Neighborhood: Beverly Hills
Capacity: 300
Bring on the bougie factor! The Waldorf Astoria Beverly Hills remains a luxe standard not just for hotels but the event venues within. The Beverly Hills location offers 5,600 square feet of meeting and event space, including the sumptuous Astor Ballroom which can seat up to 300. The rooftop offers a relaxed (but still high-end) alfresco experience with panoramic skyline views. While the hotel has timeless appeal, its technology infrastructure is cutting edge, so any event you hold will be in good A/V hands.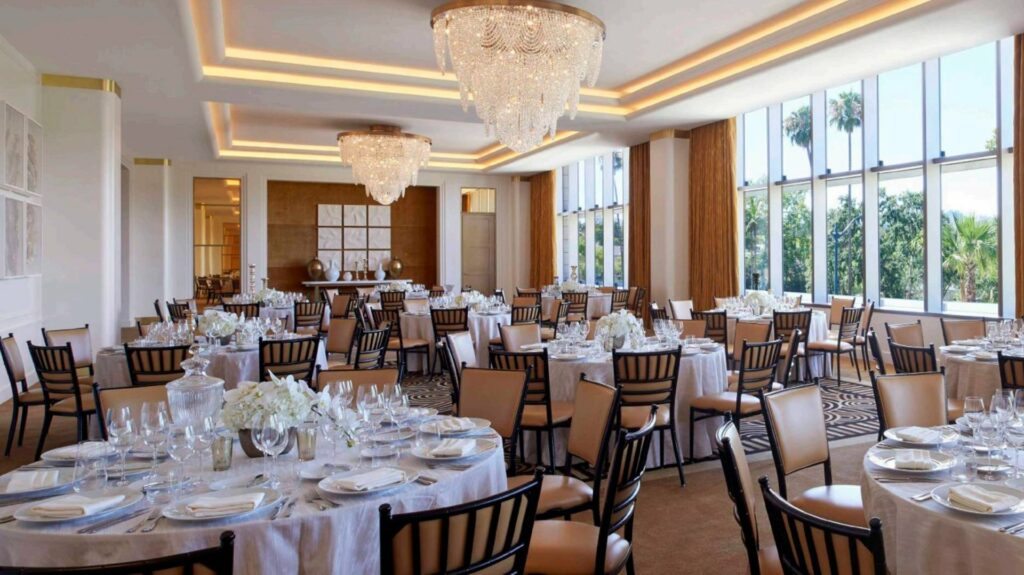 16. Hudson Loft
Neighborhood: DTLA
Capacity: Contact for more info
Like many of the aforementioned buildings downtown, Hudson Loft has an historical edge. The building was originally a Hudson car dealership in the 1930s. Instead of Ford Deluxe Roadsters you'll now find no less than 15 loft spaces to choose from and Hudson Loft's location in the South Park District of DTLA means that LA Live is a quick stroll away.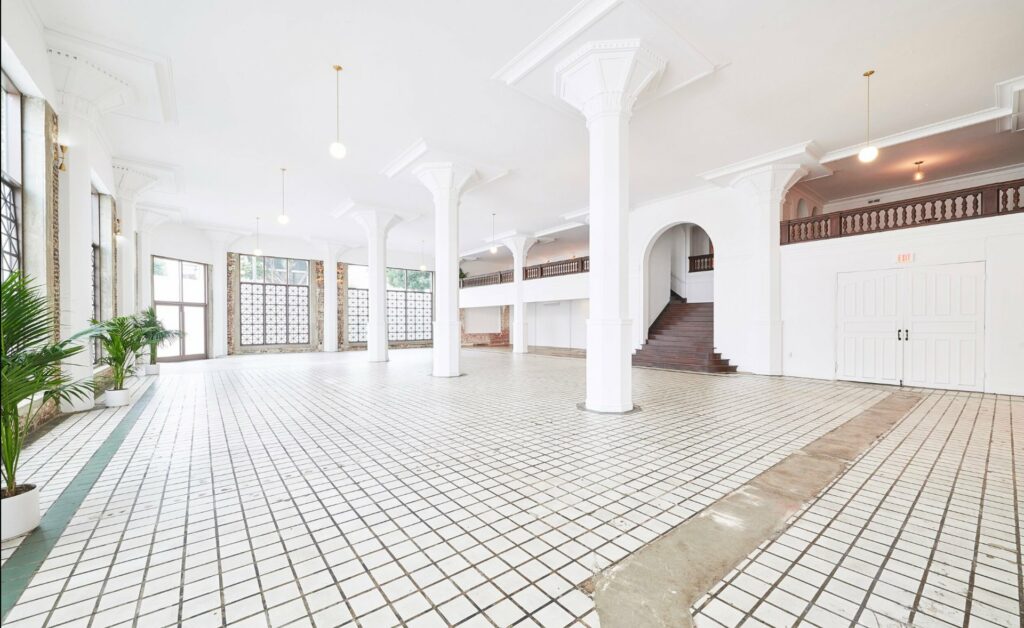 17. The East Angel
Neighborhood: DTLA
Capacity: 350
Back in the industrial Arts District of DTLA, The East Angel showcases 10,500 square feet of appealing minimalism and clean lines. There's a main floor space, outdoor space, foyer, bar, lounge, and bridal suite. 250 seated/350 standing can enjoy urban landscaping and a modern feel, making this a popular space rental for corporate events, weddings, product launches, activations, art shows, and more.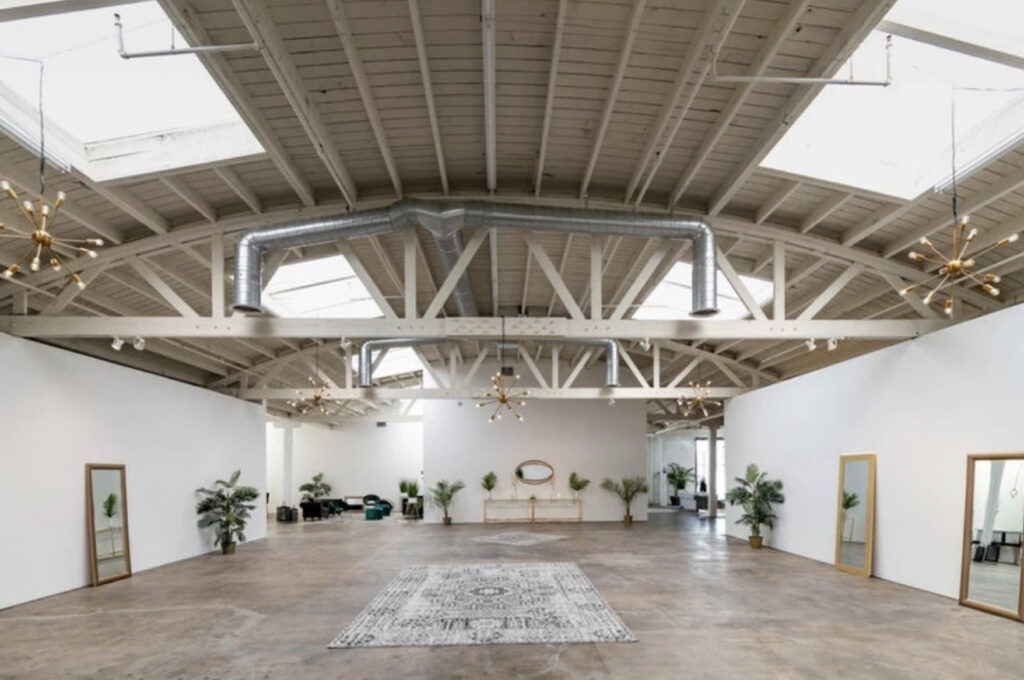 18. Smashbox Studios
Neighborhood: Culver City
Capacity: Contact for more info
Smashbox Studios has been a well-respected establishment within the entertainment industry since 1991 as a go-to location for illustrious photographers, directors, music projects, and more. The Studios are the brainchild of Dean and Davis Factor, great grandsons of visionary cosmetic titan Max Factor–you can thank him for Lucille Ball's false eyelashes and Jean Harlow's platinum hair, among many other iconic film and television looks. (His eponymous company cemented his legacy. ) Whether you're planning a red carpet gala or a private event, the various spaces you can choose from offer loft-style event space for versatile use.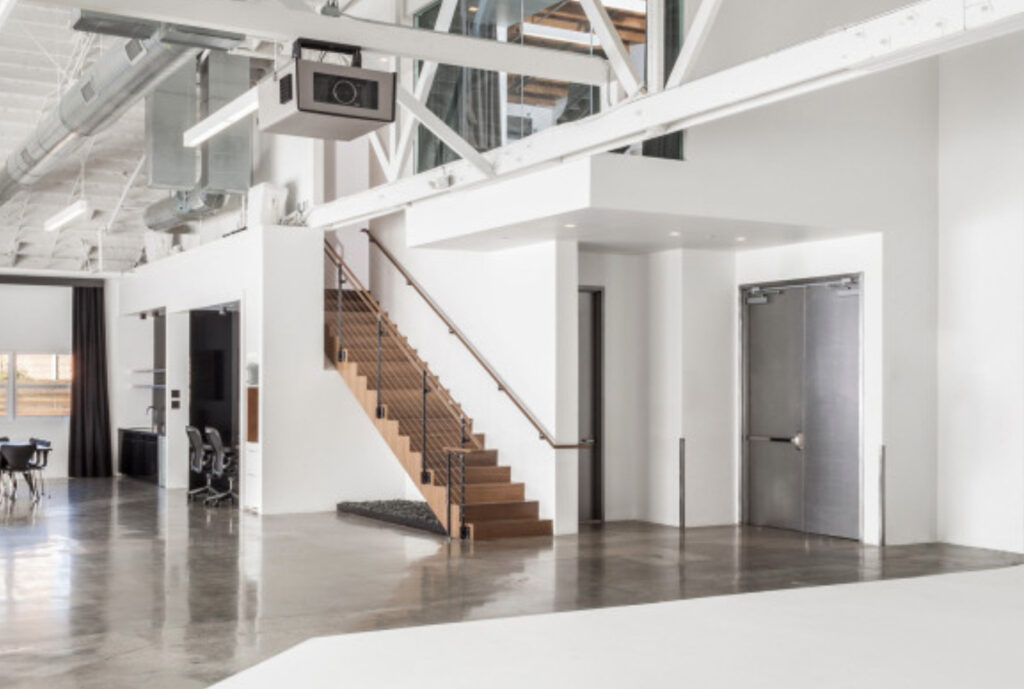 19. The Fig House
Neighborhood: Highland Park
Capacity: 450
The Fig House is a 15,000 square foot indoor/outdoor venue situated between downtown LA and Pasadena. The colorful art deco design (not to mention Farrow & Ball wallpaper) brings an upbeat and artistic feel to any event for up to 450 standing guests. The Fig House features various artists' work as well: currently on display are pieces by contemporary abstract expressionist painter Amira D. Rahim, who is lauded for her use of bold color, vigorous brushstrokes, and whimsical composition.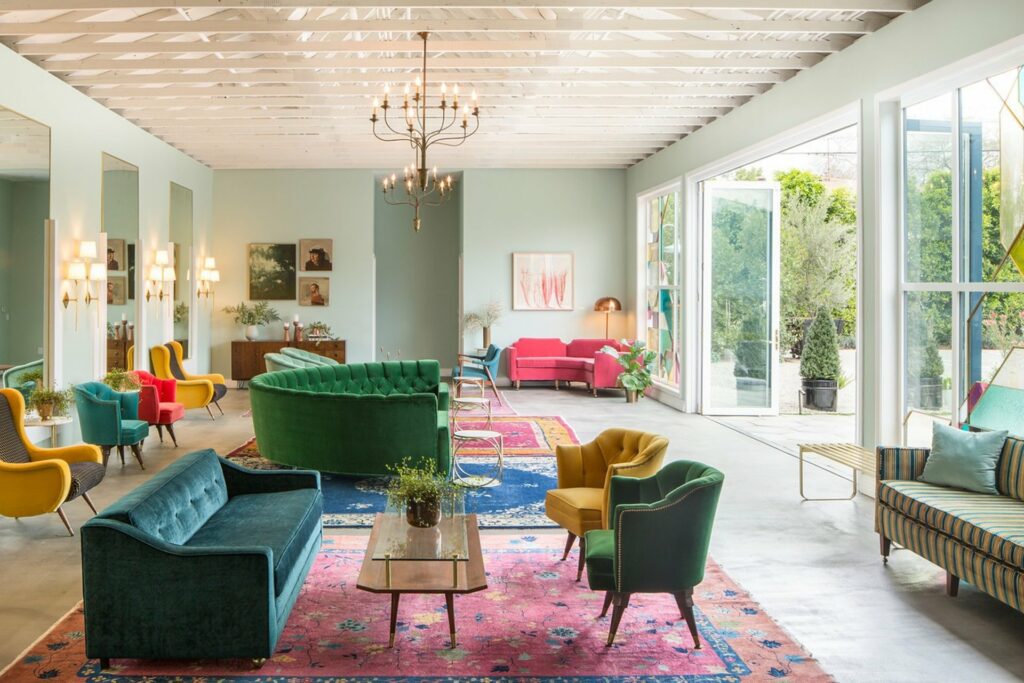 20. The Alexandria Ballrooms
Neighborhood: DTLA
Capacity: Contact for more info
In the heart of historic DTLA you'll find The Alexandria Ballrooms in The Alexandria Hotel, a location that has been part of the zeitgeist for over a century. Since its 1906 debut it's been a continuous favorite of Hollywood darlings, royalty, presidents, and other "Who Would You Most Want to Have Dinner With?" personalities.
Charlie Chaplin had one of his (four) weddings here; Ronald Reagan hosted a fundraiser in the 1970s for his gubernatorial campaign. William Howard Taft, Woodrow Wilson, and Theodore Roosevelt stayed here, not to mention Winston Churchill and King Edward VIII (we think pre-Wallis Simpson). There are three ballrooms: The King Edward, The Palm Court, and the Mezz (by far the largest which can host up to 800 standing guests). While all three have their own aesthetics and atmosphere, a sense of Old Hollywood glamor acts as a fitting common denominator.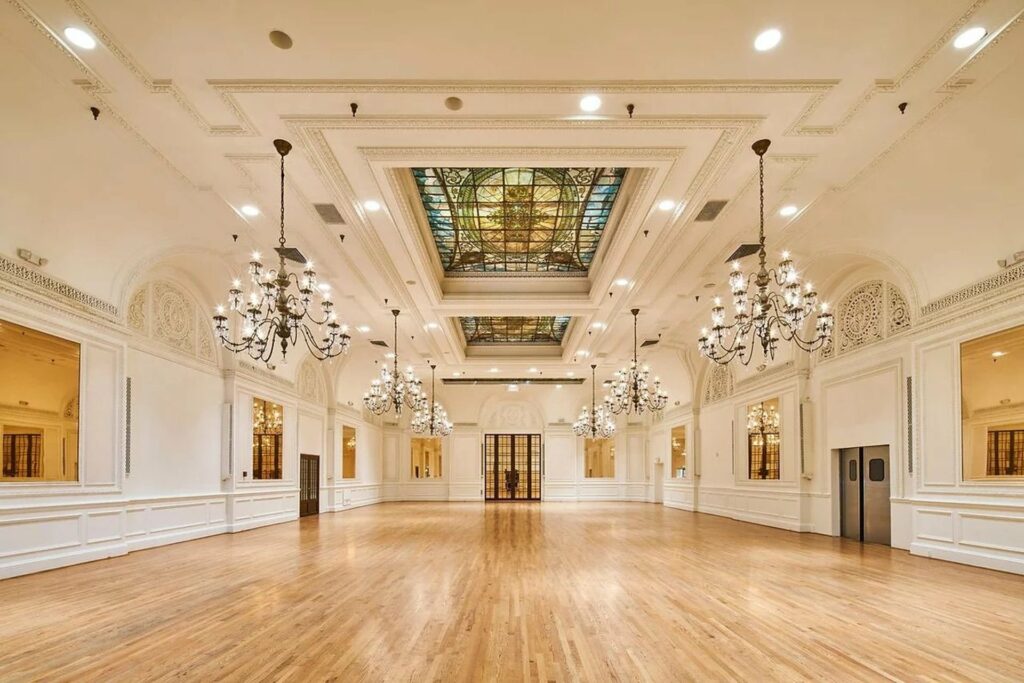 21. LA River Studios
Neighborhood: Glassell Park
Capacity: 250
LA River Studios is the perfect spot for your next corporate event. The 15,000 square foot creative warehouse sits along the Los Angeles River Arts Corridor and features a customizable floor plan. Ideal for panel discussions, breakout meetings, corporate parties, and more.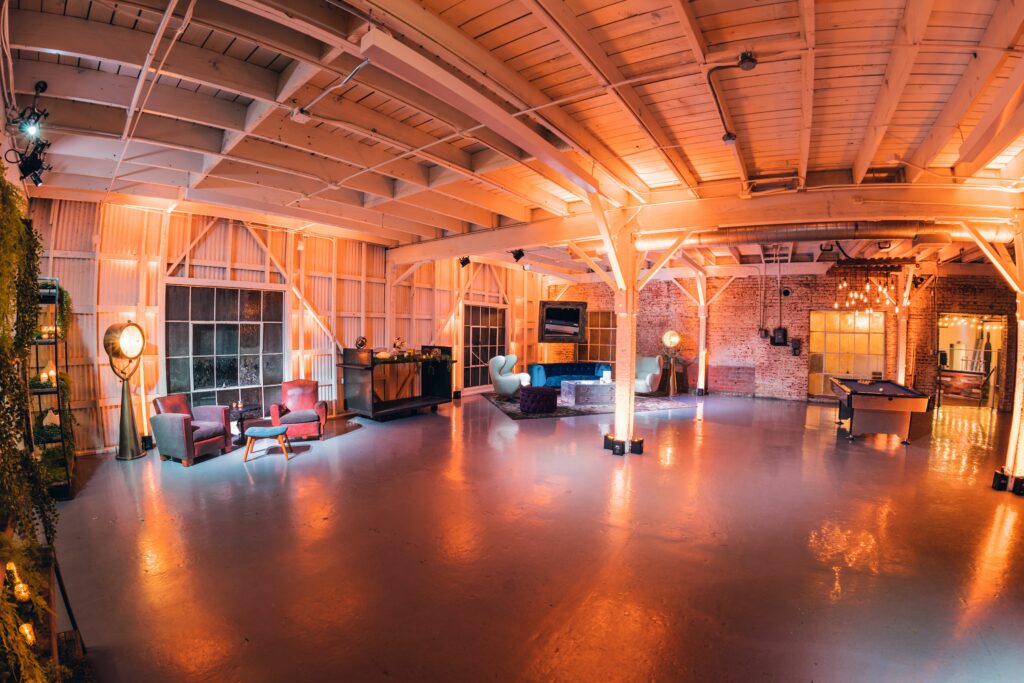 22. Carondelet House
Neighborhood: DTLA
Capacity: 220
The Carondelet House simply looks and feels special. This Italian-inspired 1920s brick building proudly combines vintage textures with urban flair. While its location in the heart of LA is undeniably appealing, you still feel like you've stumbled through a time portal to Brooklyn of yesteryear. Understandably a wedding venue favorite with its romantic atmosphere and two outdoor courtyards, 150 (seated) to 220 (cocktail party) can enjoy the 7,600 square feet of event space. Plus, who doesn't love a grand piano.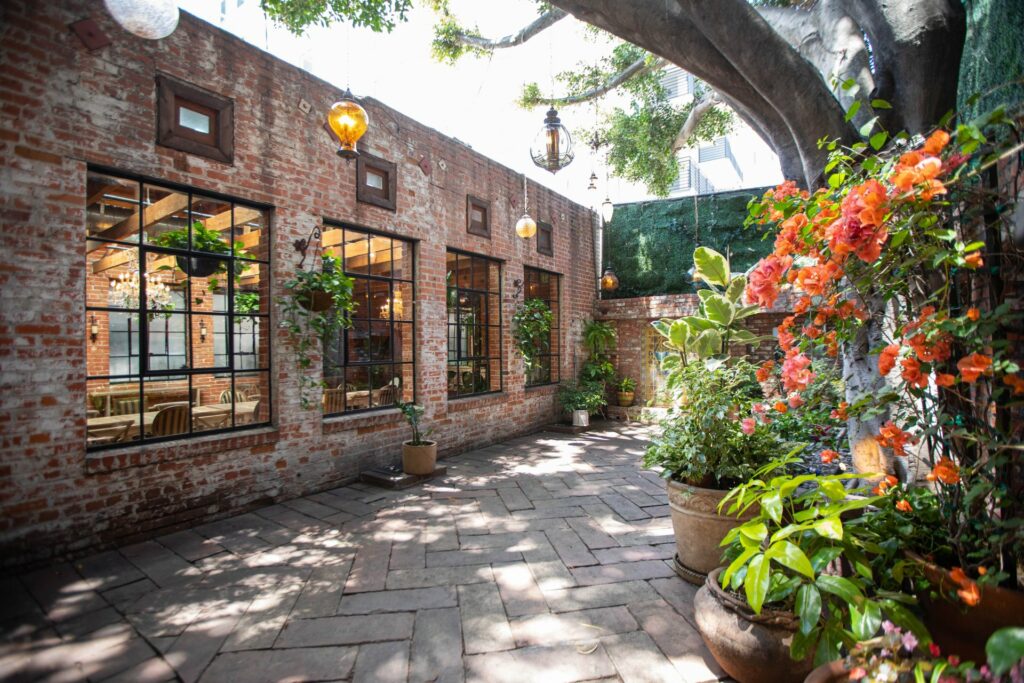 23. SmogShoppe
Neighborhood: Culver City
Capacity: 250
SmogShoppe may have started as a 1980s smog-check center, but despite its not-so-eco-friendly genesis, it's ironically now acknowledged as one of the most sustainable venues in LA. All 6,500 indoor/outdoor square feet are 100 % solar powered, and their stormwater and groundwater system filters rainwater for cleaning and watering the plants. Up to 250 people (150 for more formal sit-downs) are sure to enjoy the chic vintage furnishings, desert plants, and vertical gardens.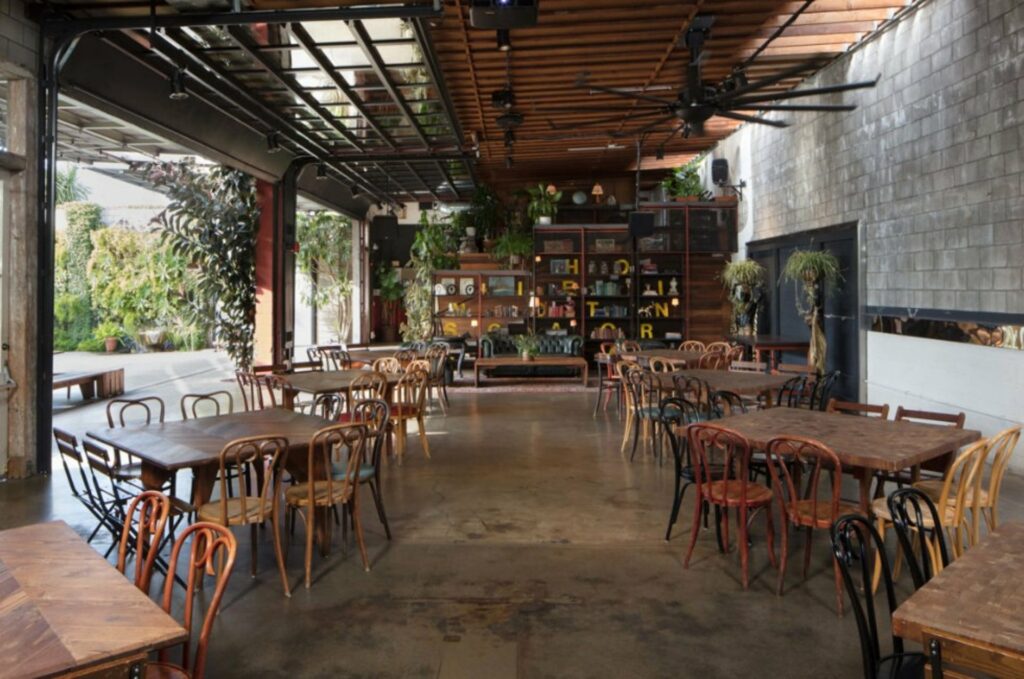 24. The Penthouse on Venice Beach
Neighborhood: Venice Beach
Capacity: 100 +
Speaking of fabulous sandy locations, The Penthouse on Venice Beach is another SoCal locale worth booking. 5,500 square feet of Ocean Deck, Bay Deck, Inside/Outside Lounge, Private Suite/Green Room offer panoramic city views all the way to DTLA, not to mention a sweeping view of Santa Monica Bay.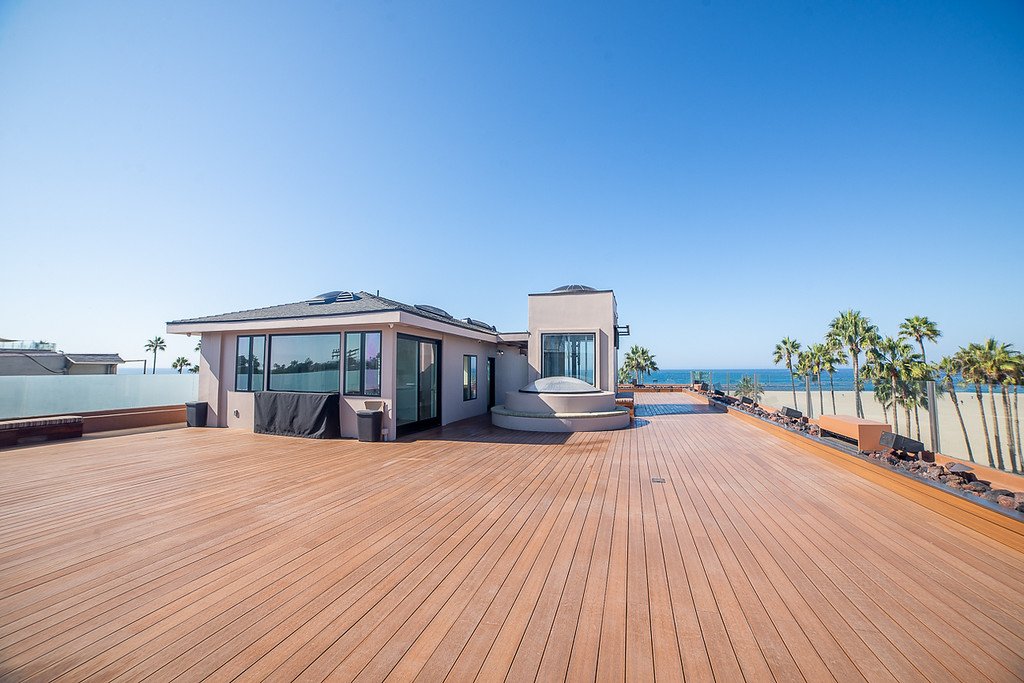 Why Finding the Right Venue is so important
While your need for an especially large venue could be for any type of event, they often have a corporate angle. As always, taking your venue choice into consideration, think about the location (obvs), parking, capacity, services, and amenities. As always, get your bottom line budget and work backwards.
What Types of Venues are Best for Large Scale Events
Large scale events will more often than not be held in venues that have a variety of spaces within to choose from, like a hotel. Conference centers, industrial buildings, and museums are also large scale event friendly.
The Factors to Consider When Choosing a Venue for Your Corporate Event
ooking an event venue for a large corporate event requires meticulous consideration to ensure a seamless and successful gathering. Here are five pivotal factors tailored for corporate event planners to keep in mind:
Capacity and Layout Flexibility: In selecting a venue, evaluate its capacity to comfortably accommodate your expected number of attendees. Ensure that the layout can be customized to suit your event's format, whether it's a conference, workshop, or gala dinner. The venue should provide options for various seating arrangements, networking spaces, and staging setups to facilitate engagement and interaction.

Technology and Audiovisual Infrastructure: A technologically-equipped venue is essential for a modern corporate event. Assess the venue's audiovisual capabilities, including projectors, screens, sound systems, and high-speed internet. Verify whether the venue has on-site technical support to handle any technical glitches that may arise during the event. Additionally, consider the compatibility of the venue's technology with any specific software or platforms you intend to use for presentations or virtual elements.

Location and Accessibility: Choose a venue that is conveniently located and easily accessible for all attendees, whether they are coming from within the city or traveling from afar. Proximity to major transportation hubs, such as airports and train stations, is crucial. Additionally, consider the availability of nearby accommodation options, restaurants, and attractions for participants to enjoy during their stay.

Event Services and Amenities: A comprehensive range of event services and amenities can enhance the overall experience for attendees. Look for venues that offer catering services, event coordination assistance, and dedicated event staff. Additional amenities like breakout rooms, lounges, and outdoor spaces can provide versatility and options for different aspects of your event.

Parking and Logistics: Adequate parking facilities and efficient logistics are crucial for accommodating the influx of attendees. Ensure that the venue has sufficient parking spaces or partnerships with nearby parking facilities. Consider transportation options for attendees who may choose to use public transportation or rideshare services, and ensure that the venue's loading and unloading areas are suitable for the event's equipment and materials.
By carefully evaluating these factors, corporate event planners can secure a venue that aligns with the event's objectives, caters to attendees' needs, and contributes to the overall success of the large corporate event.
The Vendry Can Help You Find the Best Venues in Los Angeles
Whether you're organizing something for 50 people or 5,000, event planners know that regardless of size it's all in the details. Taking on a large event in a large venue can feel daunting at first, but ​​The Vendry is here to help streamline that process and help you start sourcing the best venues for your event.
Read More:
Incredible Rooftops in Los Angeles
The Best Large Event Venues in Chicago
The Best Private Dining Rooms in Los Angeles
Need a great private dining room for your next San Francisco event? Browse The Best Private Dining Rooms in San Francisco and find your next space!