For many professionals the word "seminar" immediately takes you back to that dry 8:00 a.m. college lecture; slightly bleary eyed wondering how much information you need to retain for an upcoming term paper or exam. Unlike these traditional collegiate gatherings, a professional development seminar is more of a workshop related to a specific topic at hand. Herewith, The Vendry does a deep dive into the seminar event topic: What does a seminar consist of? What is a leadership seminar? What is a seminar all about? In a nutshell, how to have an inspired symposium.
What Are Seminars?
In the events industry, the purpose of seminars is to create an opportunity for business and professional development. Alternatively, there are also personal growth-themed seminars. It essentially falls under the umbrella of continuing education to benefit your business or your professional self. Seminars are usually focused on a specific topic and feature an expert or experts to both facilitate discussions and educate the audience. The purpose of these events are twofold, as they also are an excellent opportunity for networking and branding, in addition to their educational nature. They do not need to follow a set script, and they will vary by topic. That said, a "typical" seminar will include a speaker or speakers, a presentation on the topic with audiovisual aids, and more often than not some sort of interactive activity. To foster networking, at the conclusion you can have refreshments for more organic mingling.
Fact of the day: the word "seminar" comes from the Latin seminarium which basically means a seedbed, or where plants grow. So, the original vibe of the word was fittingly all about growth.
Want to level up your skills as an event pro?
Read Professional Development Resources for Event Pros to deepen your industry knowledge.
Where Are Seminars Held?
Like any potential event space, seminar venues range from the unique (think aquariums) to the more traditional (hello, conference room). However, unlike some other events, seminars have very specific needs which are arguably less flexible than putting on, say, a corporate party. Three big things to consider when looking at event spaces:
1) Acoustics: All attendees need to be able to hear the speaker(s) without issue. For instance, rooftops are fantastic venues, but city noise could be problematic. You don't want the venue and its surroundings to be too distracting. The topic should remain the focal point.
2) Seating: There's no hard and fast rule about how many people attend a seminar event, but you can usually expect something in the ballpark of 10-50 attendees (unlike many higher education ones held in huge lecture halls). If you're doing a virtual seminar then that can clearly be a much larger number. As a general rule, the smaller the seminar, the more individualized the attention; the larger the seminar, the larger the reach. So you want to find that happy medium and what works for you, your brand/company/organization, and your topic. With all this in mind, you want to ensure you find a venue that accommodates seating with equal view access to a speaker. Craning necks to see somebody speak leaves a lasting impression, but the wrong kind. Chiropractor coupons in swag bags don't really promote your brand.
3) Technology Capabilities: These days you're unlikely to find anyone producing a seminar event which doesn't include technology. Make sure that the venue is conducive to those audiovisual needs.
With these three stipulations laying the groundwork for your planning, and in terms of seminar event venues, these spaces can be treated as more of a blank canvas to work with:
Hotel Meeting Spaces: If your event is being held in conjunction with a convention or is being treated as a destination event, combining the venue with where your guests are staying is always a good option. Hotels also tend to be well-oiled machines with corporate gatherings, so you should have a smooth process if you choose one with a good reputation.
Board Rooms: Also a go-to spot, and inherently they are well-suited for presentations.
Convention Centers: Speaks for itself!
Alternatively, if you want to think more outside the box, you can consider…
Academic Institutions: They obviously still have the space, but often come with a more unique curb appeal, and there's a certain charm about going back to school, albeit briefly.
Museums: Always a favorite for any event, even if you're not technically near an exhibition. Gives your seminar a touch of gravitas.
Historic Homes: If you're holding a more intimate event that doesn't require as much strategic seating, these can be a great option. Event professionals in Charleston know this fact inside out.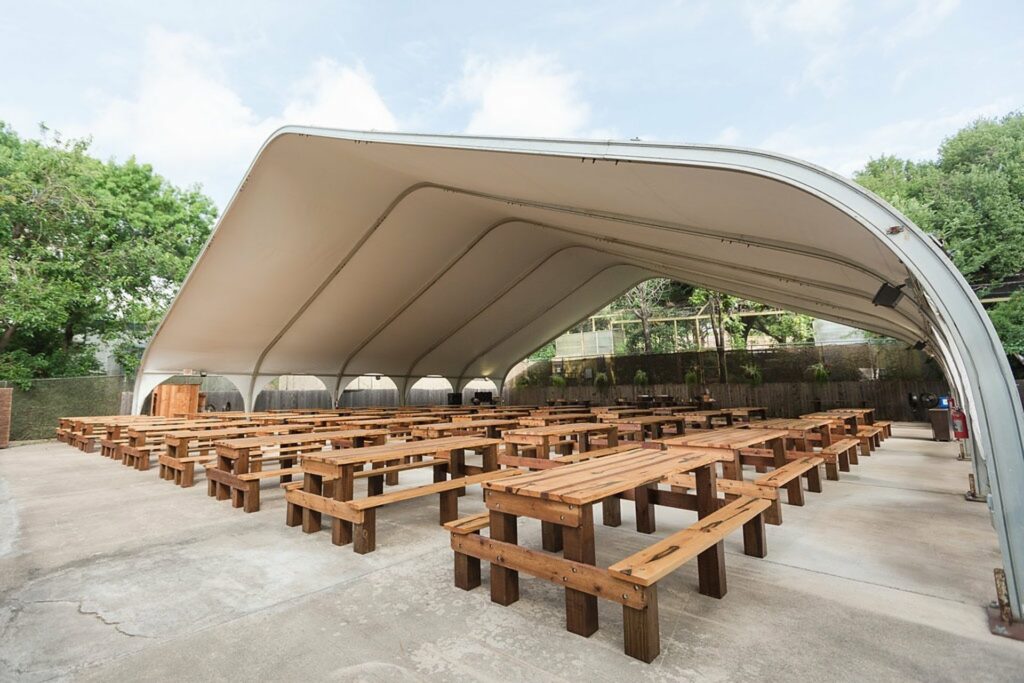 Examples of Corporate Seminar Topics
Seminar topics truly run the gamut, and the world is your oyster with this. Be as creative as you want, or in what you're looking for! Nine overarching themes to get the ideas flowing for your next seminar class:
1) Diversity, Equity, and Inclusion (DEI): There has rightfully been a big push on this topic in all spaces, and DEI in the professional sphere is no exception.
2) Leadership: This is a large and popular umbrella for seminar themes. Leadership seminars and development workshops hone in on helping you amplify your talents to maximize your abilities in your management. These will likely include a variety of activities, and there are a host of sub-topics, from managing a team to conflict resolution, that speak to this subject matter.
3) Emotional Intelligence: Learn how to tap into your "EQ" to help you and others professionally.
4) Communicating and Leading Across Virtual Teams: How do you translate the IRL office flow online?
5) Mindfulness: Just look on the app store to see how prescient this topic has become.
6) Stress Management: Even the Dalai Lama could benefit from this seminar in the 2020s.
7) IT Skills: Workplace software is constantly evolving, so these technology-themed seminars are increasingly par for the course.
8) Corporate Social Responsibility: Working to ensure your moral compass as a brand points in the right direction in its treatment of others and our planet.
9) Social Media: Learn the latest social marketing strategies.
Live vs. Virtual Seminars
What is a virtual seminar vs. a live one? Enter the webinar! Unsurprisingly, virtual events of all kinds are here to stay. While that trend dramatically upticked (or even doubled) starting in 2020, the pandemic ironically highlighted the myriad advantages that come with going virtual for the long run: larger reach, friendlier to the budget, loads of interactive options, etc. Yes, live seminars can technically be recorded and uploaded later if you want, but it's so much easier and clearer after the fact with a virtual seminar. Or, you can even pre-record a presentation for people to experience at their convenience. There is no shelf-life for a webinar.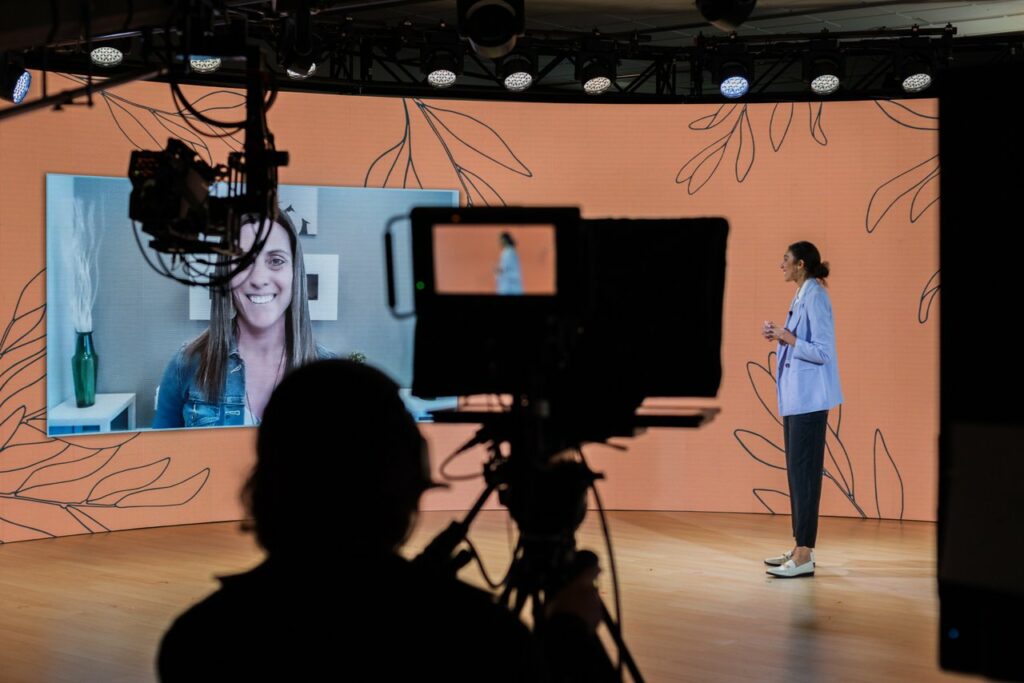 Tips for Planning Professional Seminars
Keep in mind the aforementioned need for particular attention to acoustics, seating, and technology capabilities. Other items on your planning guide should include:
Looking at past seminars for ideas and inspiration. What worked, what didn't, what was most engaging, etc.
What is your $$ situation? As always, things start and end with the budget.
Look into staging, lighting, and decor.
Find your speaker(s).
Once booked, you can promote your event much in the same way you would promote any other. The PR approach doesn't have to be all that different, but definitely strategize with your talent. If the seminar is in-house then you can go from there.
Find Your Next Venue at The Vendry
Finding the perfect instruction space for your seminar can be tricky if you don't know where to start. The Vendry's comprehensive Rolodex of vendors and venues is at your fingertips. Whether you're window shopping venues or here to get your proposal started, this community of event professionals is here as your resource.
Create valuable connections at your next offsite...