Landed on Atlanta as the city to host your next corporate gathering? Good choice. A bustling city of commerce, Atlanta is as forward-thinking as it is historic. There are loads of Atlanta venues to hold an event, but perhaps imagine an out-of-the-box venue when it comes to your conference or meeting. A truly distinct spot will only elevate your event. Unique venues in this richly cultural and diverse city are easy to find if you know where to look – and The Vendry can help.
15 Unique Venues in Atlanta
If you're planning an event in Atlanta, you've come to the right place. Researching a unique, innovative spot in the ATL is simpler than you think. Atlanta offers plenty of distinct venues. Outline what you need to make your meeting a success (location, crowd capacity, etc.), and get ready to check the biggest to-do off your list. Here's 15 unique venues in Atlanta to get you started.
1. Georgia Aquarium
Neighborhood: Downtown
Capacity: 10,000
Downtown Atlanta is home to the Georgia Aquarium, a 23,000 square-foot wonder of flexible event space. Where else could you offer your attendees the ability to watch marine life float by through aquatic viewing windows while you meet? Plan your large conference here with lots of perks, including top of the line tech, a Green Room for breakouts or talent, and customizable enhancements like ceiling lighting and a digital welcome screen. Your attendees will delight in the specially curated menu by the critically acclaimed Wolfgang Puck Catering. Luxury hotel partnerships and the proximity to the airport makes this choice swimmingly easy.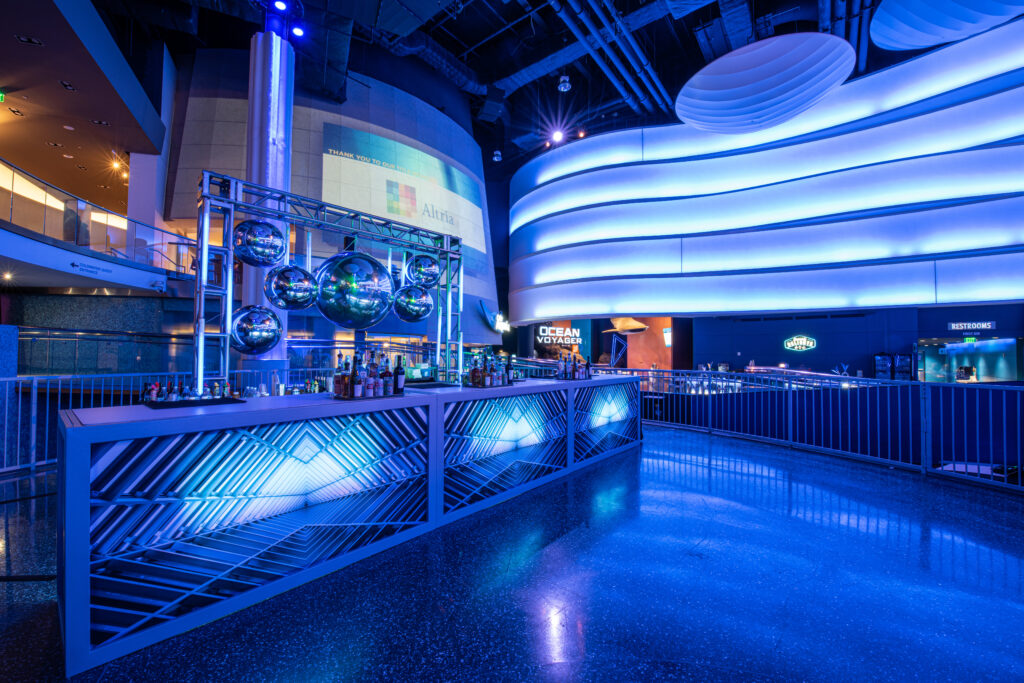 2. Distillery of Modern Art
Neighborhood: Chamblee
Capacity: 210
Just outside of Atlanta sits the Distillery of Modern Art in charming Chamblee. Recently opened by former event professional Seth Watson, DoMA is the unexpected perfect marriage of modern art and cocktails. Supporting local artists and mixologists, this hotspot offers up 2,800 square feet of memorable event space. Your guests will delight in works by local artists, as they sip a carefully curated cocktail garnished with fresh herbs from the living wall in the lounge. Select the Rothko Room, named after the American painter, which is designed for a guest list of 40 to 200, and features a pre-function space perfect for a cocktail hour. The Watson Gallery is great for a breakout session. Perfect for a private event, the Kandinsky Tasting Room caters to smaller gatherings thanks to its wraparound bar and views of the DoMA's copper stills.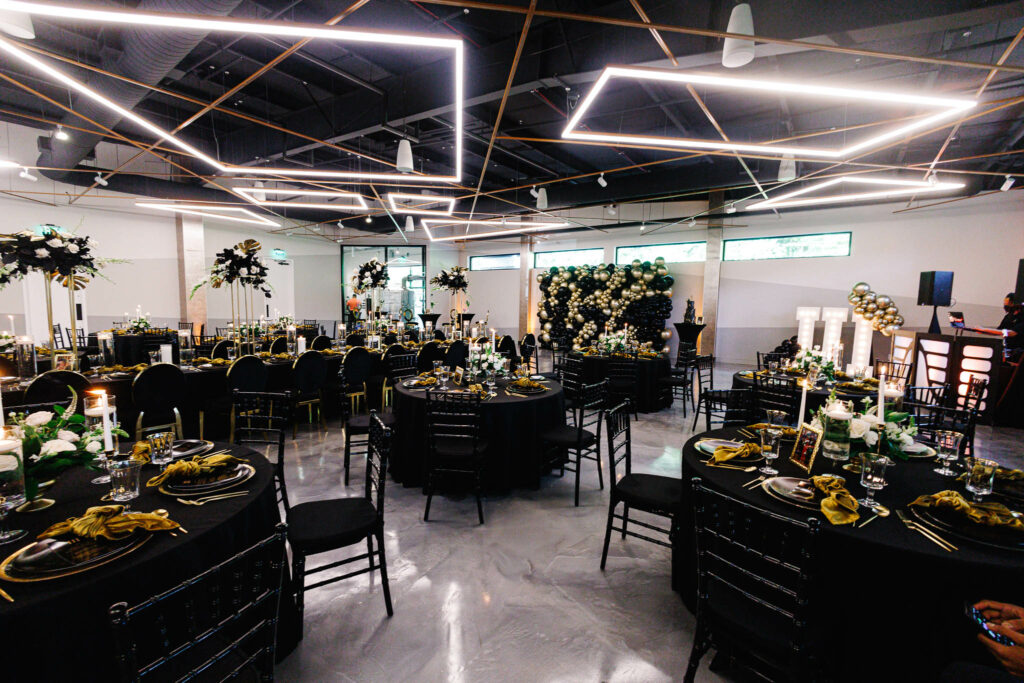 3. Cator Woolford Gardens
Neighborhood: Druid Hills
Capacity: 180
If unique is what you are looking for, then look no further than the Cator Woolford Gardens, offering old world charm in an opulent setting. Truly a hidden gem, Cator Woolford provides their outdoor gardens, as well as their light-filled indoor atrium, for your next Atlanta event. Revel in the estate's genuine Southern charm. There's a preferred list of caterers and vendors, and enjoy perks like golf cart shuttles to and from the parking lot. Booking your meeting or corporate here is also a philanthropic decision, as your rental fee goes toward the Frazer Center, the nonprofit on the estate grounds serving children and adults with developmental disabilities.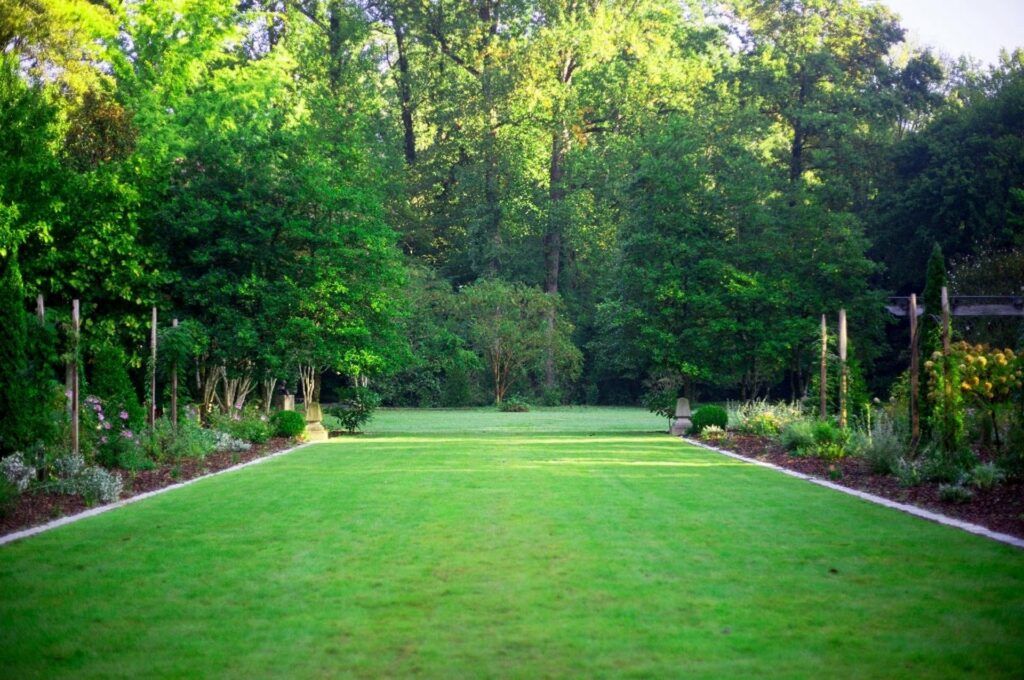 4. Delta Flight Museum
Neighborhood: College Park
Capacity: 1,500
Watch your corporate meeting soar at the Delta Flight Museum, truly a unique venue that could only call Atlanta home. The Museum offers 68,000 square feet of newly renovated meeting space, part of which was originally a 1940s airplane hangar housing Delta's first Boeing 767. This will be a corporate event your guests will talk about for years, as you can offer them the chance to "fly" a Boeing 737 full-motion flight simulator (the same version used to train Delta pilots!). In addition to the huge hangar, there's a theater, a conference room, and even an outdoor pavilion. The sky is truly the limit at the Delta Flight Museum, and their experienced staff will make sure your event takes flight without delay.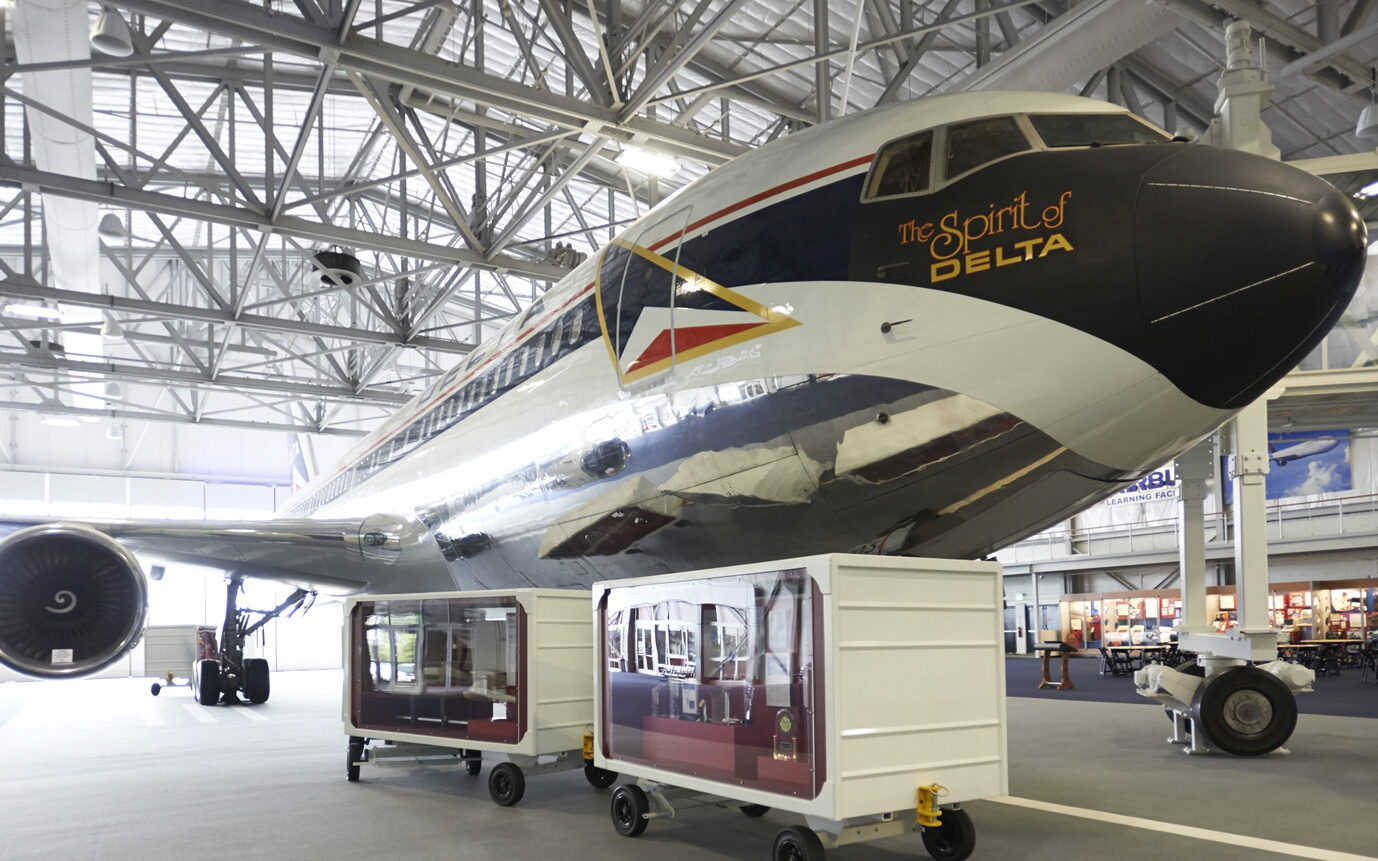 5. Zoo Atlanta
Neighborhood: South East
Capacity: 1,200 standing
Zoo Atlanta definitely qualifies itself as a unique spot to hold your corporate meeting or conference – it's a clear stand out and has a ton to offer. In addition to a full Zoo buy-out, there's 13 venues from which to choose. The Coca-Cola World studio is ideal for presentations, product launches, or lectures, offering a stage, a 10'x 13' screen with rear projection, and a podium. Or host your team-building retreat in the Techlab, which features a natural view to the outdoors and a 78" smart board, all for use up to 40 people. After a busy day of meetings, host a dinner outside on the Takamenda Gorilla Deck in the middle of the lush Ford African Rain Forest, home to one of North America's largest population of endangered western lowland gorillas. A wild time will be had by all.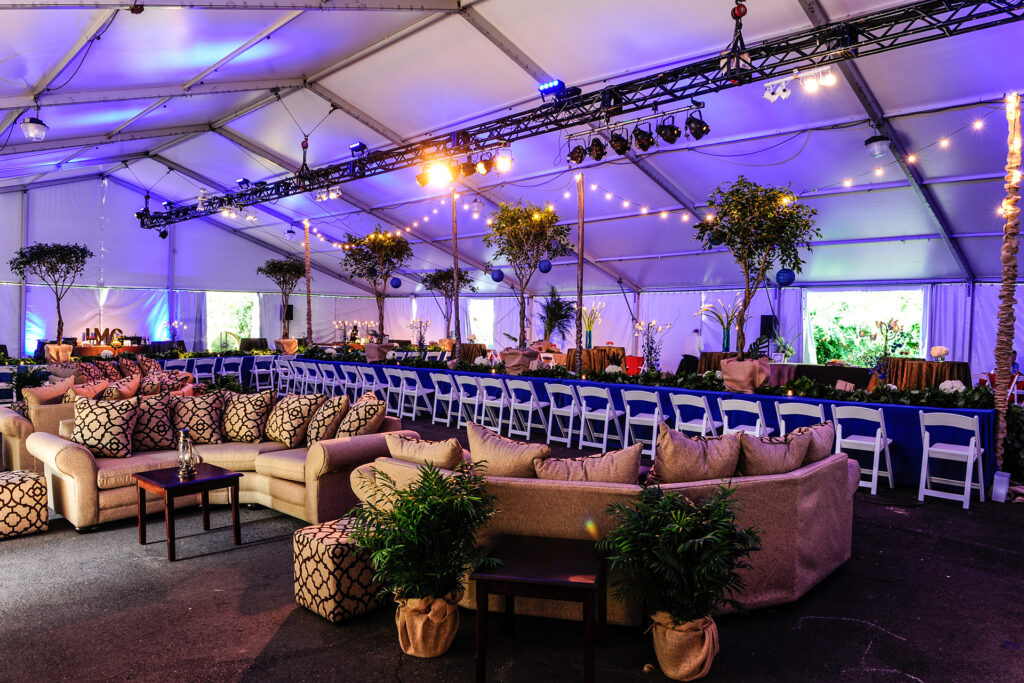 Keep your guests dancing all night! Browse the top DJs in Atlanta!
6. Atlanta Botanical Garden
Neighborhood: Midtown
Capacity: 500
When your corporate event is ready to bloom, consider the Atlanta Botanical Garden. There's 15 venues within the Garden, and the Day Hall is considered the largest for capacity. When it comes to hosting a corporate meeting, consider Mershon Hall, Garden House, Hardin Visitor Center, and Garden Room, or the newly renovated Georgia-Pacific Classroom. Private rentals is its own division at the Garden, as seasoned professionals will be your partner in the planning process, offering up lots of in-house perks like audio/visual equipment and beverage services.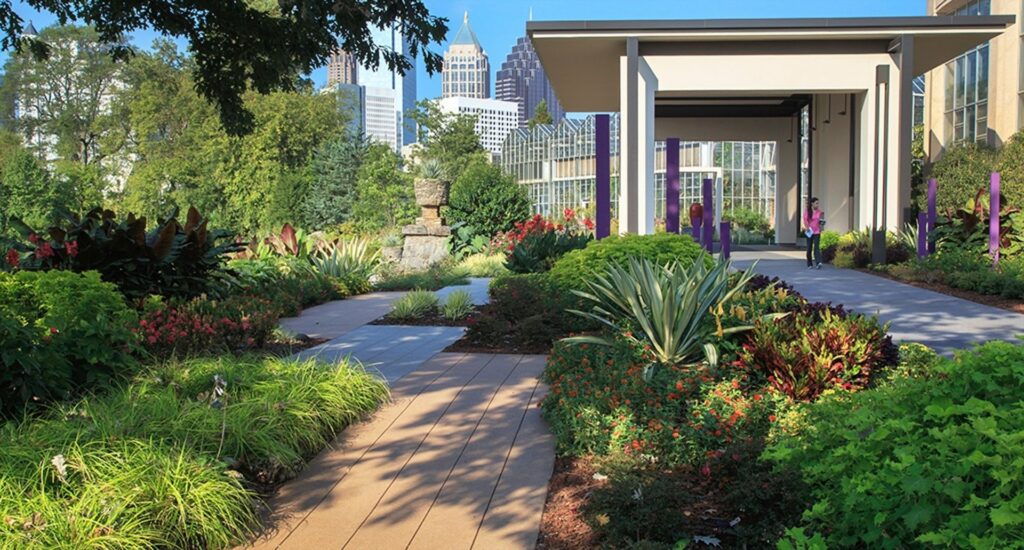 7. Greystone at Piedmont Park Conservancy
Neighborhood: Piedmont Park
Capacity: 200
The Greystone at Piedmont Park Conservancy shows off Atlanta at its finest. Network while overlooking Lake Clara Meer, with views of the Midtown Atlanta skyline. Built in 1926, Greystone was named for its original granite walls and served as a bathhouse for swimmers of the lake. Greystone's indoor area, with 32-foot wood-beamed ceilings and polished concrete floors, maxes out at 200 seated, but the back terrace can host an additional 120 guests. There's over 9,000 square feet of meeting space, and you'll be provided with a list of highly recommended caterers, florists, and vendors, as well as close-by hotels. Booking the Greystone also benefits the Piedmont Park Conservancy, and their steadfast efforts to preserve this historic park.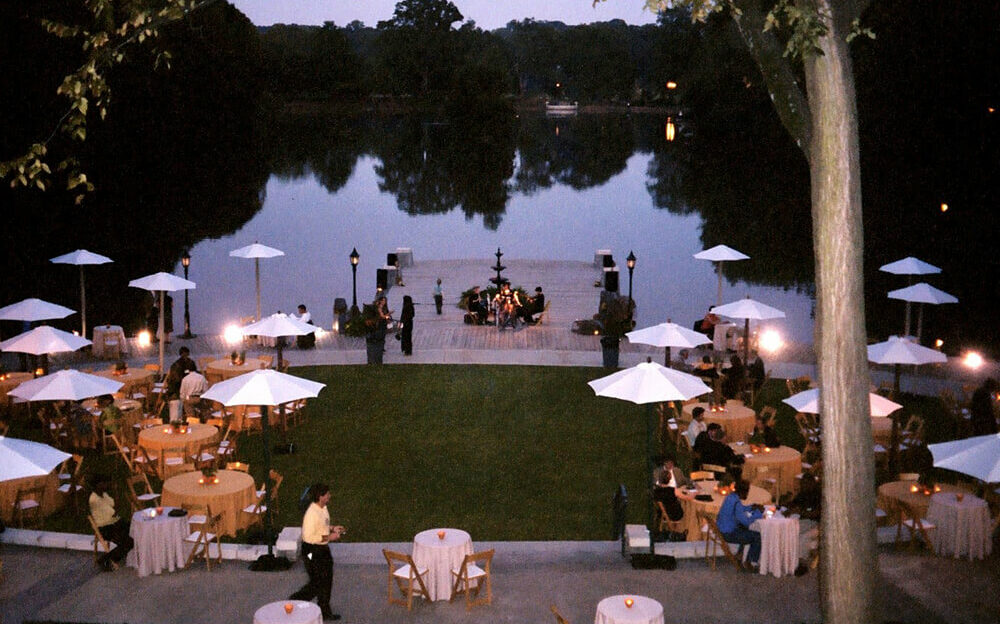 8. Besharat Museum Gallery
Neighborhood: Castleberry Hill Art District
Capacity: 300
Deep in the distinct Castleberry Hill Art District is Besharat Gallery Lane. Choose from four different spaces as you move through this elegant venue and its collection of paintings, photography, and sculpture. While it's a turn-of-the-century building with exposed stone and brick walls, modern amenities abound like an extra loft space, a glass elevator, and complimentary valet parking. Open floor plans and great lighting are the highlight of Besharat, as well as the outdoor sculpture garden with access to a patio.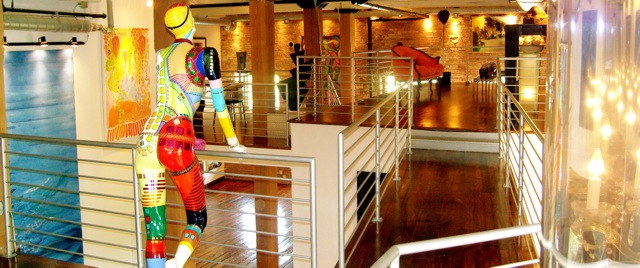 9. One Seven Creative Spaces
Neighborhood: Castleberry Hill
Capacity: 100
Now here's a smart space. One Seven Creative Spaces sparked the idea for their "Shop Stay" services for businesses in need a of a space for meetings, screenings, classes, workshops, or team-building events. Rent by the weekend, the day, or in a six hour block. Tall ceilings, exposed brick wall, modernized bleacher-style seating, a bar, and an 85-inch projector screen all adorn this sleek loft-like space. Outside food and beverage are permissible, and you can add a concession area, a private office space, security, and even an audio/visual technician for the duration of your stay. Welcome to the new way of getting things done.
10. The Gathering Spot
Neighborhood: North Yards
Capacity: 225
The Gathering Spot is an invite-only club created to foster community, collaboration, network, and experiences. There's a workspace within the club, but there's also spots to be social and host events. If you are lucky enough to be allowed by a member to plan or attend an occasion, you'll be greeted with 3,000 square feet of industrial-feel event space. The Gathering Spot knows how to throw a party, as it puts on tons of programming events for its memberships all year. Diverse and multigenerational, The Gathering Spot collaborates with their clients to deliver highly curated events – with amazing cuisine to boot.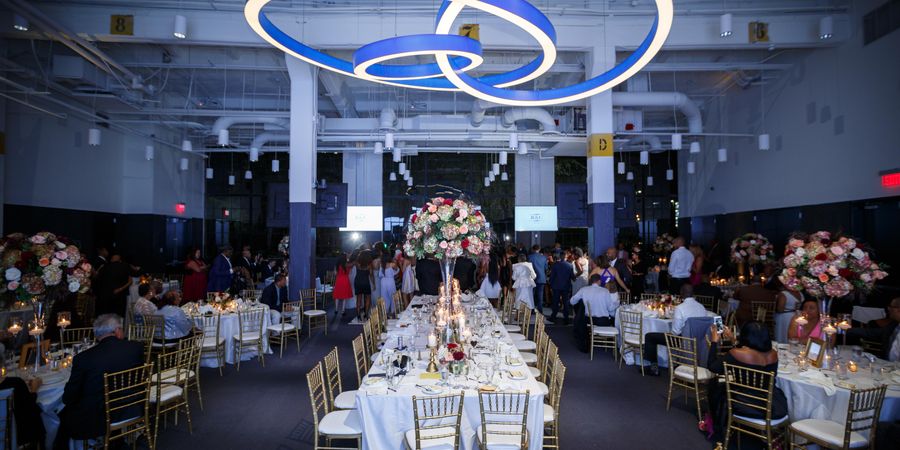 11. Fernbank Museum of Natural History
Neighborhood: Emory
Capacity: 600
Many know the Fernbank to be Atlanta's distinct museum of natural history, but it also stands out in the area as a host of major events. From the sweeping high ceilings and fossils of the Great Hall, to the darkened views of the night sky in the Star Gallery, few places in Atlantic pack this much punch. Launch a new product in the 171-person Frances Wood Wilson Theatre, or meet in the many conference and board rooms available. The Fernbank will supply you with an approved list of caterers, and offers full beverage options. Don't let all the prehistoric inventory fool you – the Fernbank is on the cutting edge of big events in Atlanta.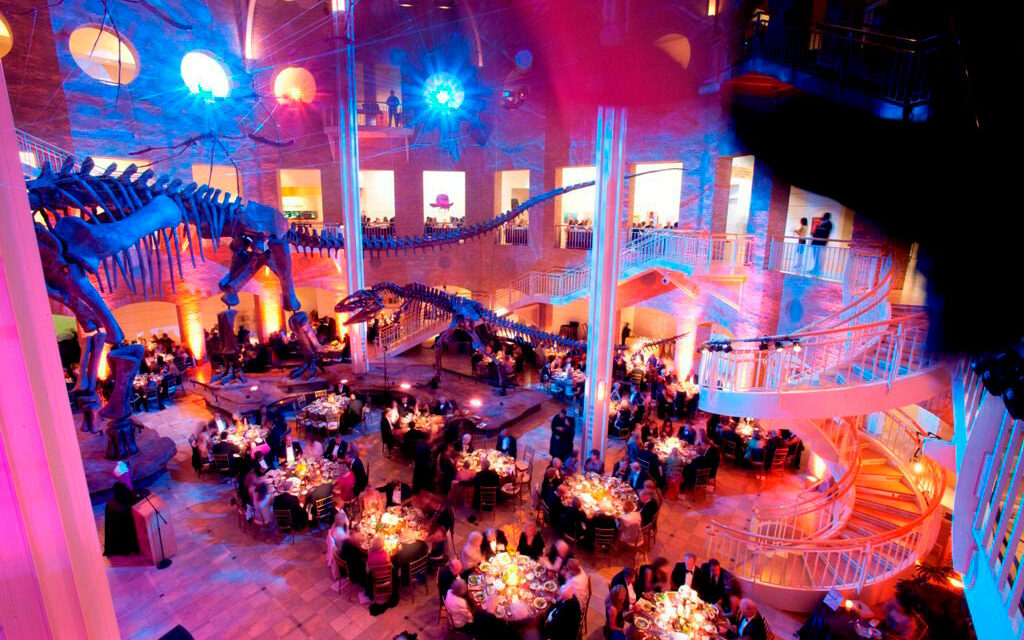 12. Nine Mile Station
Neighborhood: Old Fourth Ward
Capacity: 400
No matter if you are hosting a big group, or a small gathering, Nine Mile Station has you covered. Your guests will love this location – it sits high atop the famed Ponce City Market and has simply tremendous views of downtown Atlanta. The indoor/outdoor functionality comes highly appreciated, and the food and crafted cocktails will show your attendees you've taken lots of attention to detail. This is a great spot for a rollicking product launch or after hours networking event.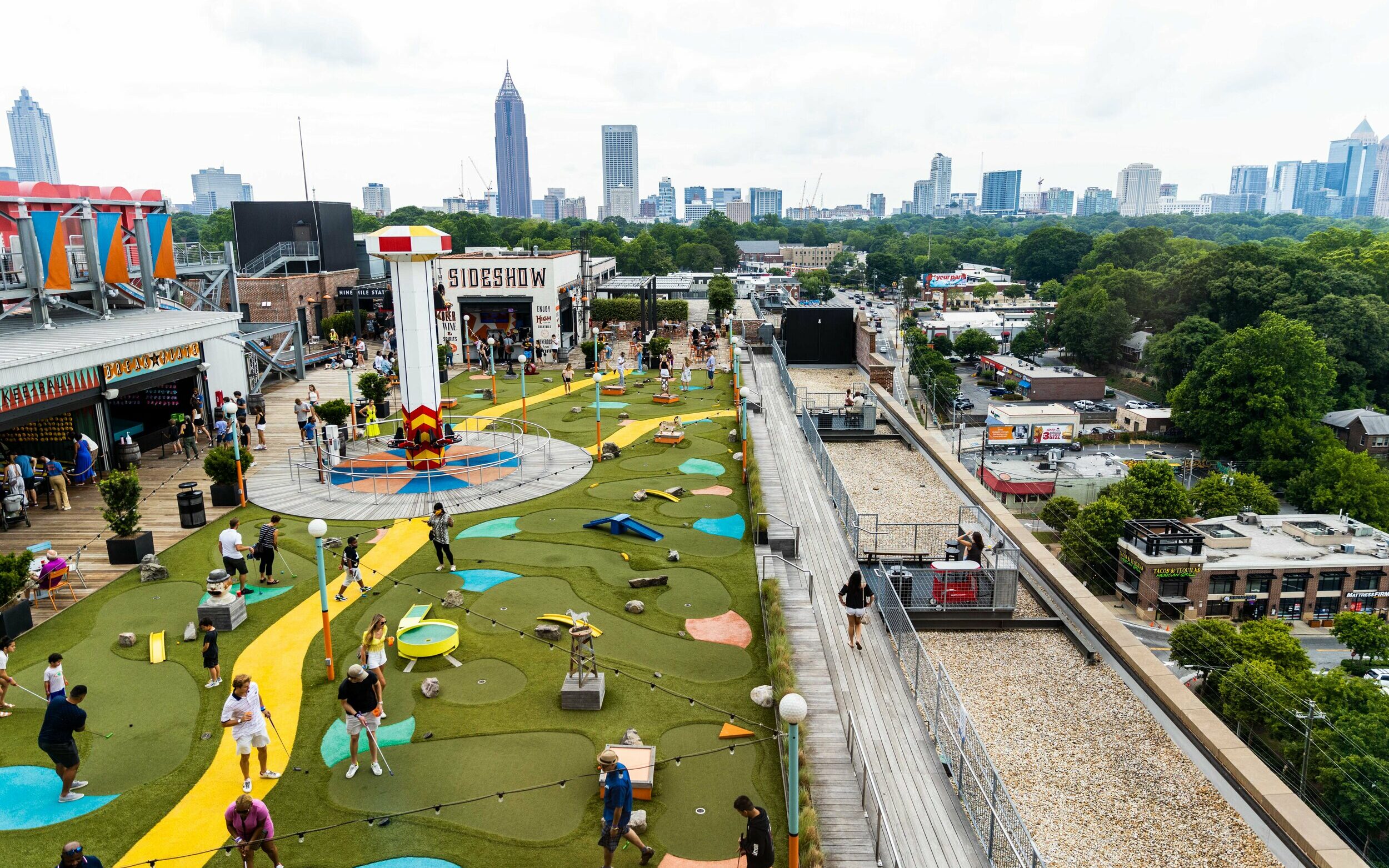 13. King Plow Arts Center
Neighborhood: Westside
Capacity: 800
King Plow Arts Center has come a long way from its humble beginnings as a factory. Serving as a center for commercial, performing, and visual arts, this is a factory no more. There's a ton of natural light, a desirable open floor plan, and lots of inspiration for making the space your own. This space almost feels like an art gallery, as large, colorful paintings hang on the wall. Enjoy the in-house caterer and highly experienced staff ready to make your event dreams a reality.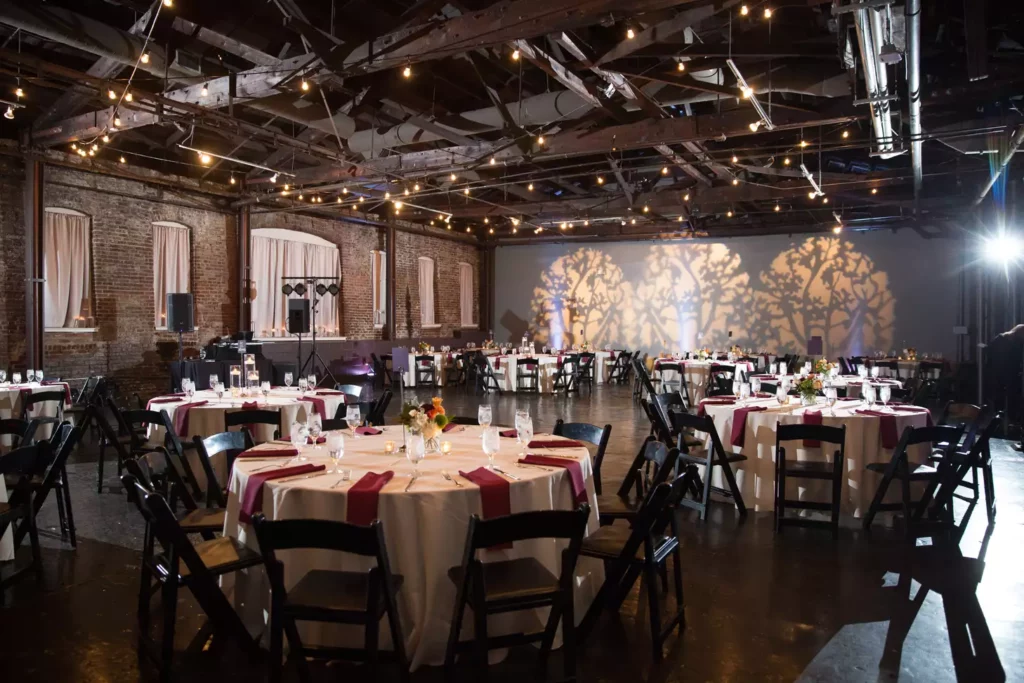 14. Monday Night Brewing
Neighborhood: West Midtown
Capacity: 466
What are Monday's for? Brewing. At least they used to be when the trio of owners of Monday Night Brewing would loosen their neckties they wore from their 9-to-5 jobs and brewed beer for the masses back in 2006. Since then, Monday Night Brewing has grown to two locations in the Atlanta area, as well as Nashville and Birmingham. When it comes to private events, their West Midtown location has the tiki-themed Hop Hut Bar and open air Rooftop. Or host the entire crew for a full buy-out. This spot is fun – expect less meeting and more, let's say, networking.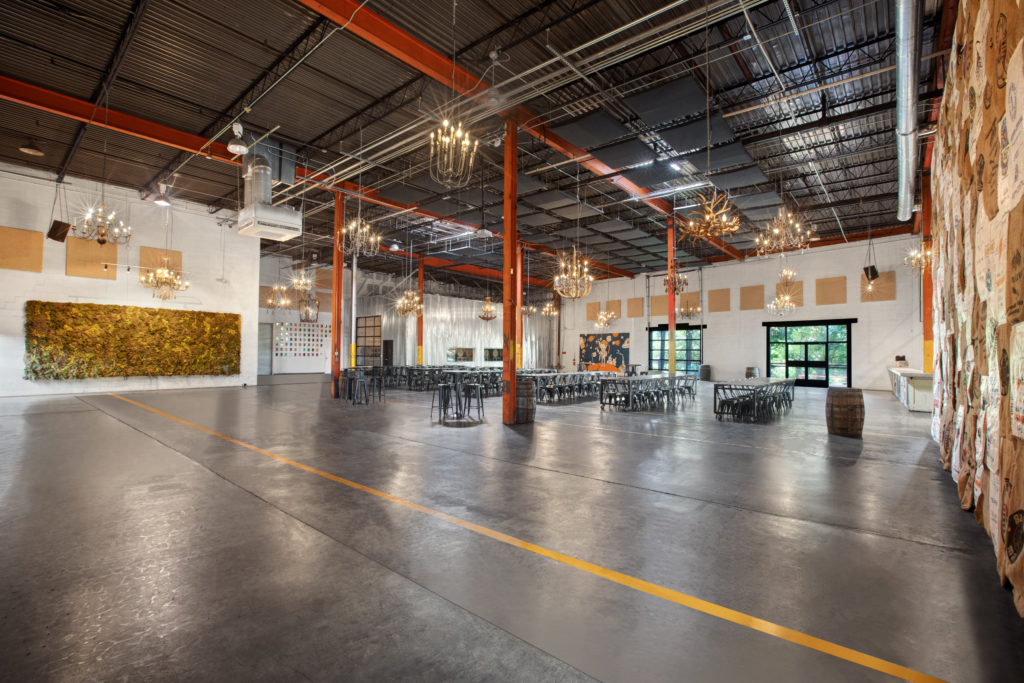 15. SCAD Ivy Hall
Neighborhood: Midtown
Capacity: 200
Savannah College of Art and Design (SCAD) offers up its historic Ivy Hall for private events. Originally home to the Peters family in the late 1800s, this house survived the great Atlanta fire of 1917. When SCAD fully acquired the building in 2007, they restored this red brick mansion to its Victorian-era splendor. There's over 2,500 square feet of space, as well as 1,700 on the second floor. After a day of meetings, enjoy cocktails in the garden. Choose from a list of trusted vendors and caterers. If "unique and memorable" is on your event checklist, know your guests will not soon forget the stature of Ivy Hall.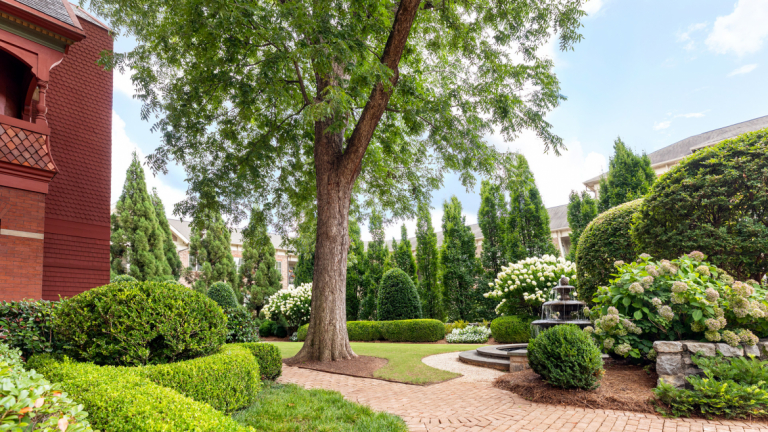 Why Finding the Right Venue is So Important
When searching for a venue in any major city, ballroom and hotel conference rooms are a dime a dozen. While they have their place, an unexpected venue will likely delight your audience, hopefully sparking inspiration. All good event planners know that the backdrop of your meeting, conference, or networking event sets the tone, so why not think outside of the traditional? Choosing a unique spot with character will likely motivate and stimulate your team.
Important Factors to Consider When Booking an Event Venue
An event planner's checklist is a living document, but there's always some constants when it comes to pulling off an event. Before you book your unique venue, be certain of the answers to the following:
What is it about this venue that inspires attendees?
Can this venue accommodate my guest list?
Will this venue fit in my budget?
Does this venue meet all my tech and audio/visual needs?
Will an outside caterer be necessary? Or does this venue provide food and beverage?
How will guests get to the venue? Will they need parking?
Will the weather affect my event? 
Is this venue sustainable and what are their green efforts?
Find the Best Corporate Event Venues on the Vendry
Don't let your unique venue search be a burden in your event planning. Use The Vendry's search functions and filters to find that perfectly unique venue in Atlanta to host your next corporate event. You can even request proposals directly. So simple!
Read More:
The Best Private Dining Rooms in Atlanta for Team Outings
The Best Large Venues in Atlanta
Plan Your Next Event at One of the Hottest Rooftops in Atlanta