Summer is nearly here and that can mean only one thing: Pride Month! June is the special month for the Lesbian, Gay, Bisexual, Transgender, Queer+ (LGBTQ+) community to spread Pride all around the country. While raising awareness of the oppression all too often faced by the LGBTQ+ community is a major aspect, Pride is about a celebration of identity. Keeping it positive is the key component, with parades, parties, workshops, and concerts being held all month long, all worldwide.
While Pride Month is time to celebrate and educate, answering the call for tolerance and acceptance should happen yearlong, especially in the workplace. Read on as The Vendry offers up inspiration to spark pride event ideas all twelve months of the year.
The History of Pride Month
June marks the time of year for Pride Month, honoring and commemorating the Stonewall Uprising of 1969 in Greenwich Village. On June 28, 1969, police raided the Stonewall Inn, a popular meeting place for the LGBTQ+ community, arresting droves of employees and patrons. Riots and aggressive confrontations ensued for days thereafter.
In 1970, gay right activists began a march in New York in response to the Stonewall Uprising, a year to the date of the riots. Soon, the last Sunday in June was marked as "Gay Pride Day." As support swelled in major cities across the country, the "day" grew into a series of month-long events. Each year, Pride Month now recognizes the impact individuals from the LGBTQ+ community had – and continue to have – on local, national, and international history.
Looking to elevate your event booth?
Read our Most Creative Booth Design Ideas for Events and Trade Shows.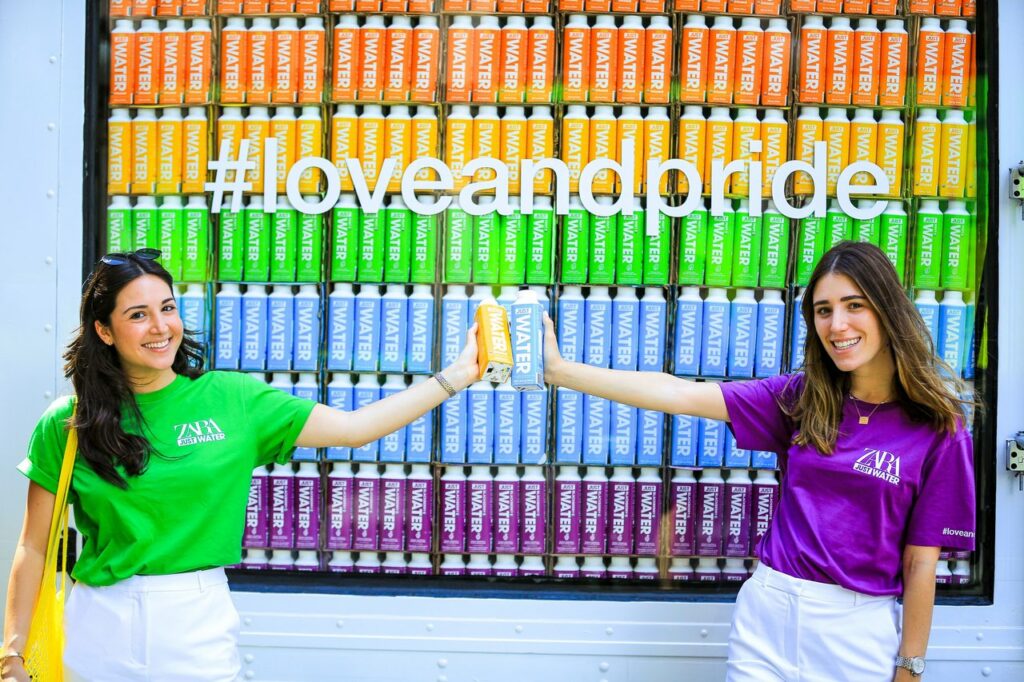 How to Celebrate Pride at Your Office
Supporters continue to gather at the beginning of summer to demonstrate for equal rights, but there's no need to confine Pride's education and celebration to just one month. No one should be discriminated against at work for their gender identity or sexual orientation. Celebrating Pride at work demonstrates to all employees that they are welcome and accepted.
Here are five ideas for recognizing Pride in the workplace, any time of year.
1. Host an Inclusion Workshop:
Education is the best way to demonstrate inclusion at the workplace. Diversity training, when led by a professional, looks to empower, educate, and enlighten employees. Often times, this is where employees learn correct terms and pronouns, helping each worker to feel more understood at work, as well as outside the office with clients and customers.
2. Book an LGBTQ+ SpeakerVirtual events cost less than in-person events:
An engaging, external speaker, who draws from their own experiences, often teaches workers the importance of inclusivity. A good speaker is open to discussion and questions. Employees should feel energized after a speaker who inspires, and feel ready to approach the workplace (and hopefully the world) with more inclusive hearts and minds.
3. Donate to a LGBTQ+ Causes:
A meaningful way to give back to the LGBTQ+ community is to find a non-profit in need of help. Employees can donate in two ways: a sum of money (suggest your company matches contributions!) or volunteer their time.
4. Decorate Your Office (or Zoom background):
Pride has done an excellent job of branding – rainbow flags and banners is one of the most recognizable symbols of inclusion there is. Demonstrating that your work is a safe place for employees to live their authentic lives can be as simple as hanging a rainbow flag. And even if you are virtual, a decorated Zoom background will have the same effect.
5. Take Part in Local Pride Parades and Activities:
Organize a company outing to a parade or rally. Attend a symposium or speaker appearance with co-workers. Bring employees to any gathering that celebrates inclusion and understanding.
Impactful Pride Events
When it comes to hosting impactful, lasting Pride events, they all seen to have one theme in common: inclusion. If you build the basis of your Pride event on that one premise, all the other pieces will fall into place. Creating environments for events where employees, guests, and clients feel safe and recognized helps foster a supportive community, making the benefits mutual.
The Vendry has put together some of the industry's finest examples of Pride events that highlight inclusivity, diversity, and acknowledgment:
Zara NYC WorldPride
In 2019, New York City hosted WorldPride, the first global pride celebration held at the same location of Stonewall, commemorating its 50th anniversary. International apparel retailer Zara showed its support by partnering with Food Truck Promotions to create a branded pop-up right in the middle of the Pride parade. The goal was to show their support to the LGBTQ+ community through photo moments and social sharing. A three-sided glass truck housed cold, rainbow-sorted bottles of JUST Water, making a visually stunning show of support. Employees decked out in Zara attire handed out the bottles to Pride revelers on the hot afternoon. The Pride "flag truck" served as a colorful, appropriate background to many social media pics.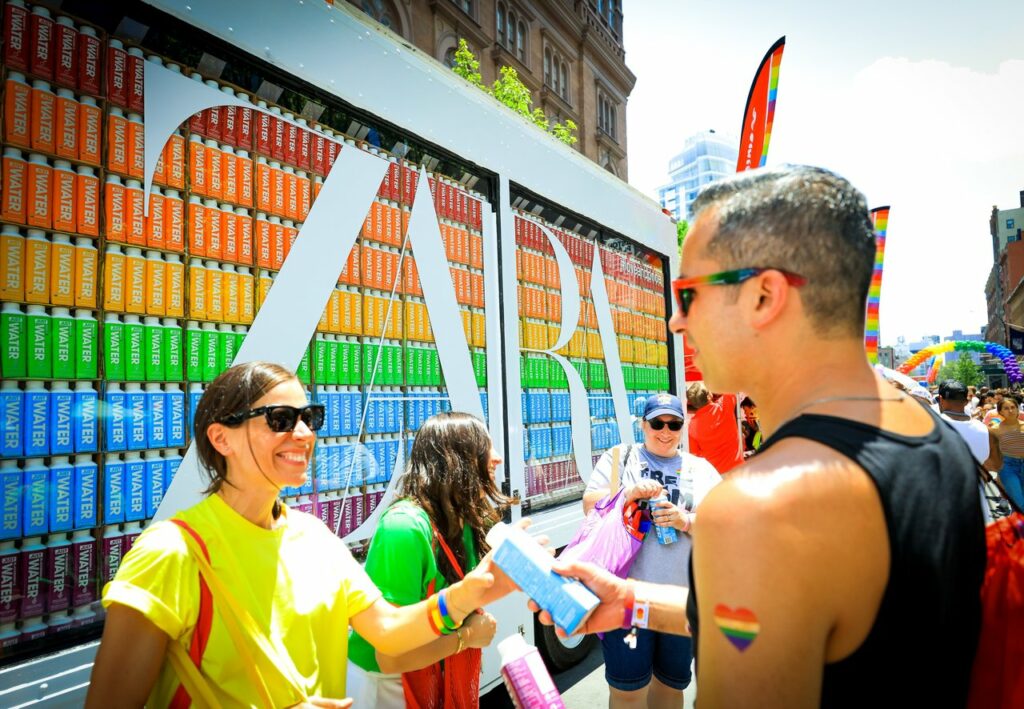 Match at Dallas Pride
Dating app Match saw an opportunity during the summer of 2021. Typically an online resource for meaningful relationships, Match decided to play into the season's "Hot Vax Summer" theme by enticing the uncoupled to celebrate their singlehood. Match partnered with Louder Experiences to create a "Vaxxed & Waxxed" installation at Dallas Pride 2021. A 15' neon rainbow heart provided for the perfect backdrop for photo opps, while stickers shouting "Kiss Me, I'm Vaxxed" floated about. The campaign encouraged supporters to playfully "Lick Every Stranger You Can" (with consent, of course) as they celebrated Pride weekend the only way Dallas knows how.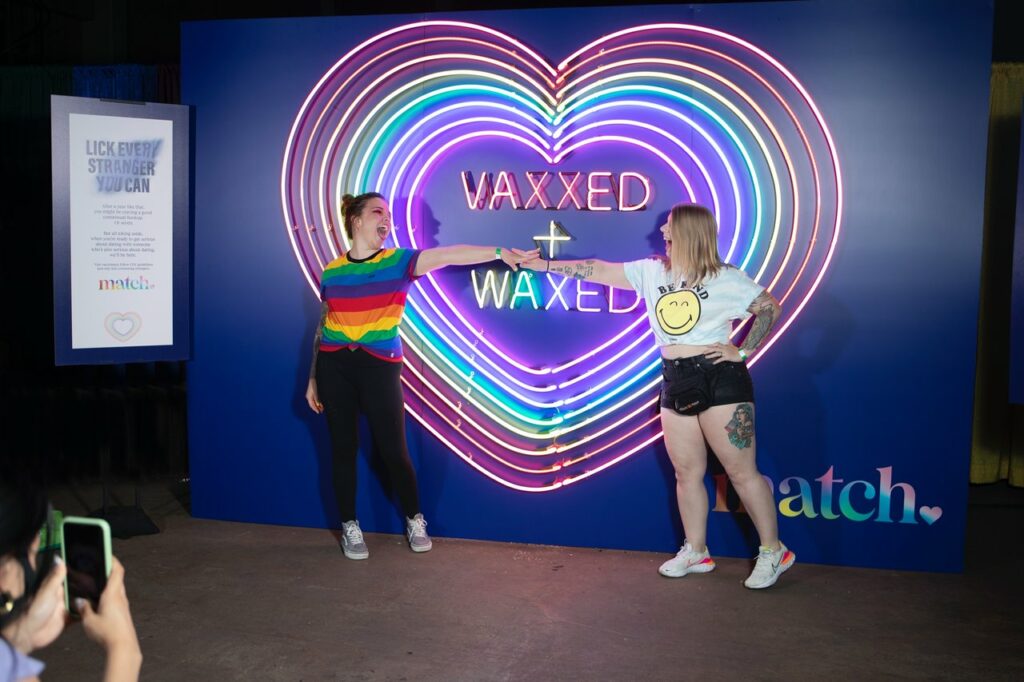 Brooklyn Pride: Love in Color
As the rainbow palette of the pride flag led the way, Color Pop Events held an 80s-themed event for Brooklyn Pride 2018. With all donations and tips going toward the Lesbian, Gay, Bisexual, & Transgender Community Center in New York City, the fundraiser was an explosion of color, sounds, and tastes. The entertainment flowed as freely as the drinks, with guests dancing well into the night to some of the greatest hits of the decade.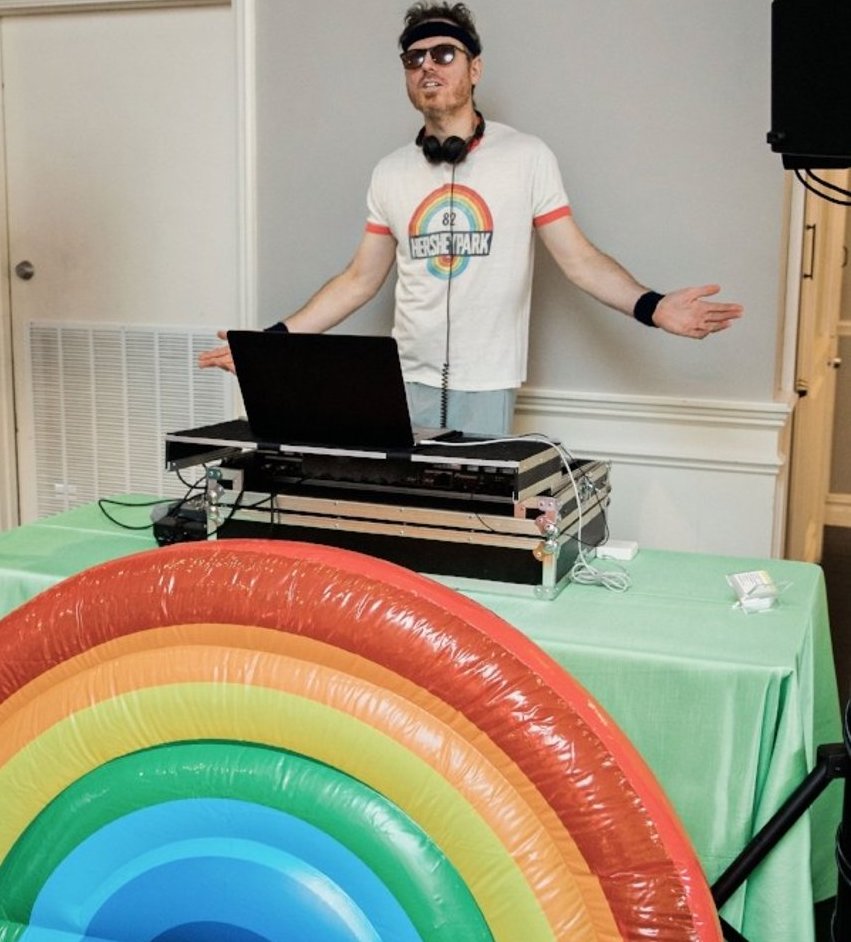 Grindr – Pride Parade
The social networking app Grindr had even more to celebrate during the 2019 WorldPride NYC Parade. The networking giant, which serves 4.5 million LGBTQ+ people worldwide daily, sponsored the Parade, as well as many 50th Stonewall anniversary events around the city. Their float in the Pride Parade led the way as an emoji-inspired, custom foam fabricated eggplant. But while the organization has an obvious good sense of humor, they take their Grindr for Equality program seriously. The program offers in-app HIV testing reminders, free advertising and messaging to LGBTQ+ rights groups, and free sexual health information, all in the name for advocacy for its users.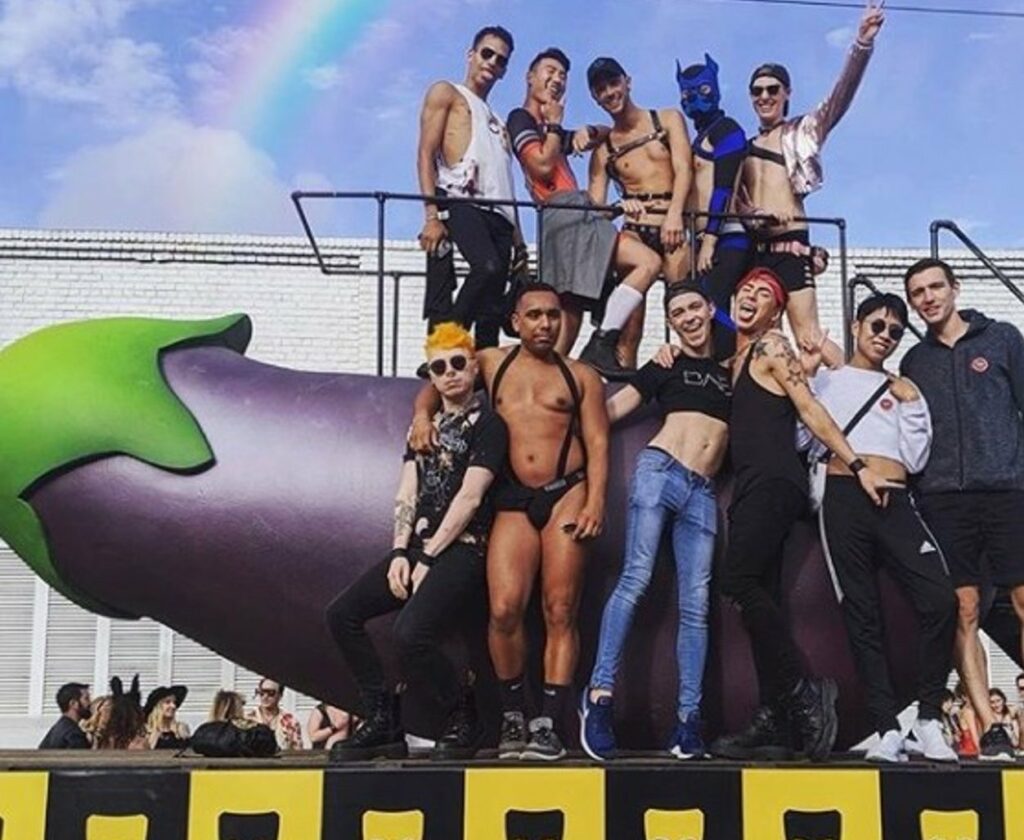 NYC WorldPride Island
JJ|LA out of Los Angeles was tapped by the 2019 WorldPride organizers to produce Pride Island, the event's flagship festival and concert. This event was no small feat. More than 7500 guests per day came out to Pride Island to gather, pose for pictures, or take in a concert by the likes of Madonna or Grace Jones. A colorful, 5-story arch structure was built over the Hudson River (a record holder in Manhattan history!). And to cater to premium clientele, a two-tier VIP and cabana deck genuinely made the entire event next level.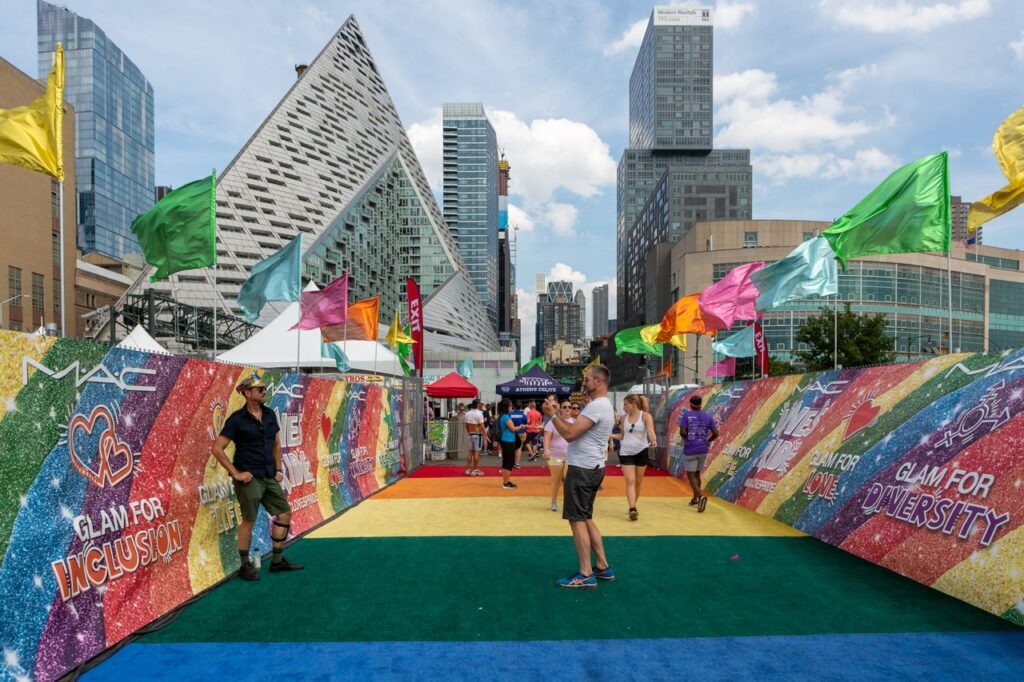 Bubly Sparkling Water at LA Pride
All in the name of love and inclusion, Bubly Sparkling Water hosted a pop-up experience during LA Pride, themed "Love for All Flavors". During the experience, guests were invited to enhance their Pride Parade attire by visiting the "Strawberry Stylists", or to create a shareable moment at the "Blackberry Gif Booth". Balloon installations simulating bubbles decorated the frothy affair, while guests buzzed around sampling all the different flavors of Bubly.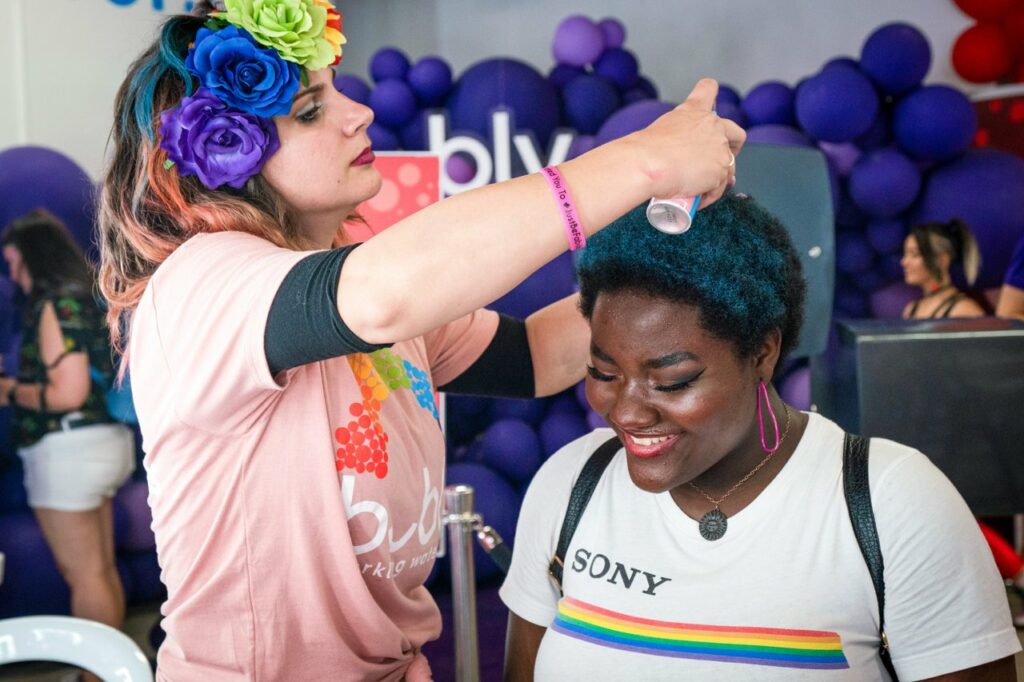 Supporting the LGBTQ+ Community All Year Long
"Inclusion is for life, not just for Pride." While June is Pride Month, your organization can promote equity and inclusion at work all year long. Aiming to promote ongoing engagement for workplaces and events builds up everyone, in every community. If you have an upcoming Pride event, try clicking The Vendry's Diversity Attributes feature as a resource for booking everything from vendors to venues.
Your event swag should be memorable!
Check out these 30 Unique Swag Ideas for Your Event and Business