Article updated 5/2/23
A city teeming with history, refinement, and an air of playfulness, Boston knows how to go big. So when it comes time to find a venue to host your next large corporate outing, team off-site, conference, or trade show, look no further than this hospitable New England city. From absolutely charming historic locales to the newest, high-tech conference centers, planning and event in Boston will not disappoint. Read on as The Vendry presents some of the area's top choices for large event venues in Boston.
15 Amazing Large Venues in Boston for Your Next Event
No need to spin your wheels when trying to come up with a suitable location to host your next big corporate outing. To help lessen your load, The Vendry has listed some of Boston's greatest venues. From the newest to the historical, these venues showcase the city's wide array of offerings, certain to help you narrow down your to-do list.
1. Boston Public Library
Neighborhood: Copley Square/Back Bay
Capacity: 3,000
Recognized the country over as one of the most iconic locations to hold a special event, Boston Public Library is a national treasure. The true centerpiece of Copley Square, this venue can host the grandest to the most intimate of occasions. The Italian-style architecture alone will impress your guests, not to mention the meeting space options. From the quintessential green-shaded lamps of the Bates Hall reading room, to the 306-seat, theater-style seating of the Rabb Hall lecture auditorium, you are certain to find a space that will fit the needs of your next corporate event.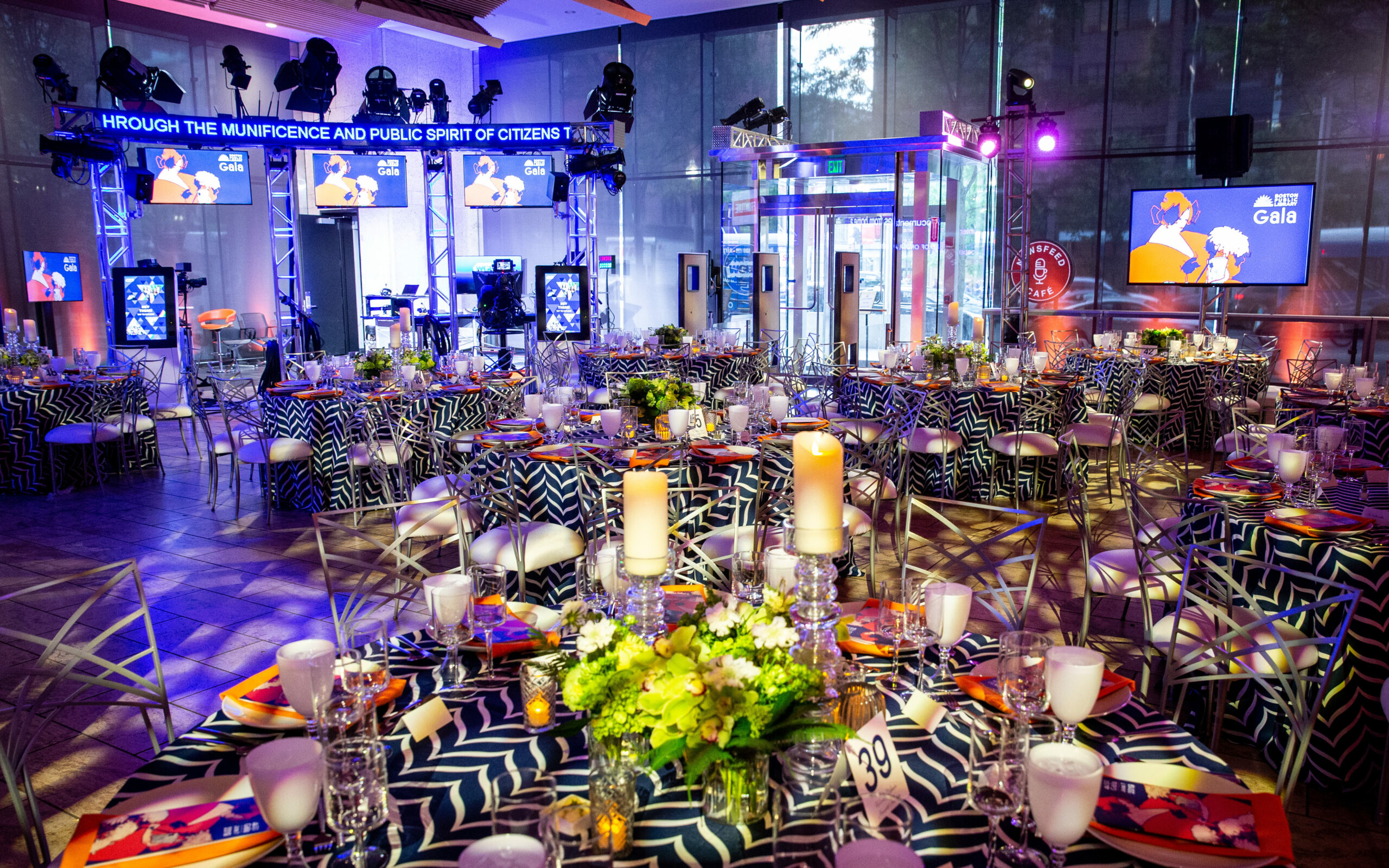 2. SoWa Power Station
Neighborhood: South End
Capacity: 1,600
With functional spaces ideal for business, SoWa Power Station is simply designed to inspire. Built in 1891 and a masterpiece of late-industrial glamour, it served as the world's largest electrical power generation plant, with enough electricity to run the West End Street Railway. Recently restored with respect to its original structure, it's a perfect blank canvas for your next large event in Boston. Whether you need to host a large conference or small team off-site, SoWa Power Station is ready to handle your crowd. Their Main Floor is a 24,600-square foot architectural wonder of natural light, floor-to-ceiling windows, and original tile work. It has a fully equipped catering kitchen and two portable bars. In addition, their Mezzanine space has 4,000 square feet, and can easily host 125 seated for an all-day meeting.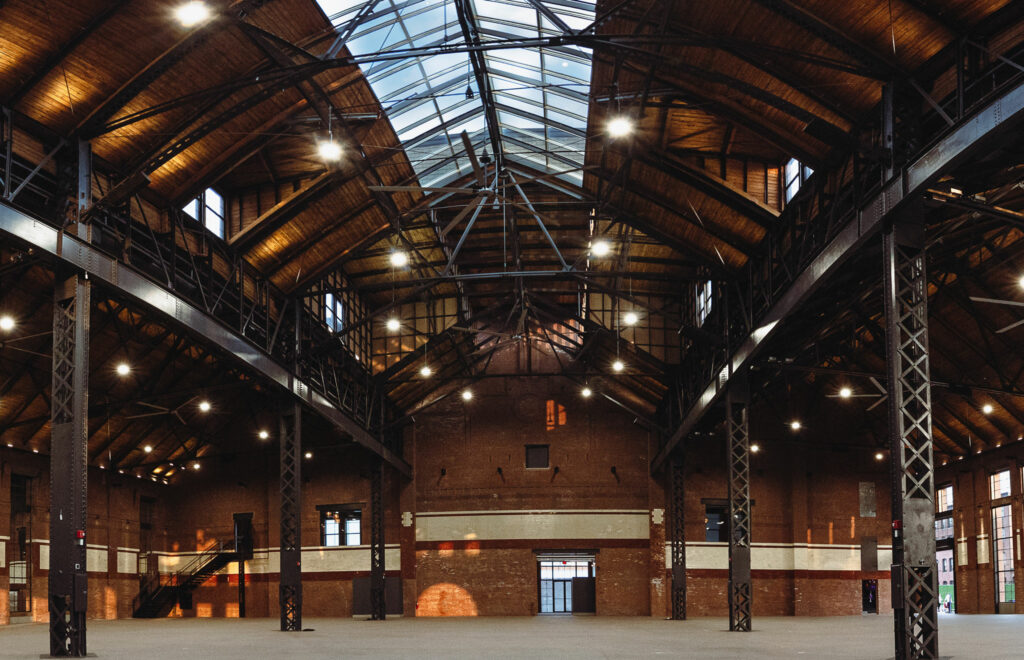 3. Hynes Convention Center
Neighborhood: Back Bay
Capacity: 4,000
Just fifteen minutes from Logan Airport, Hynes Convention Center offers up a whopping 176,000 square feet of customizable exhibit space. No worry about the ability to address your crowd here – their auditorium has space for 4,000 seats, and is just two minutes away from the exhibition hall. There's 38 meeting rooms in case you need a breakout session. Hynes is connected to two shopping centers and over 3,000 hotel rooms. No need to stress about what to feed your crowd, as Hynes Convention Center works with Levy Restaurants to plan a menu suitable to your needs. You can also rest easy your event will be an environmentally conscious affair, as Hynes focuses on green practices throughout their facilities.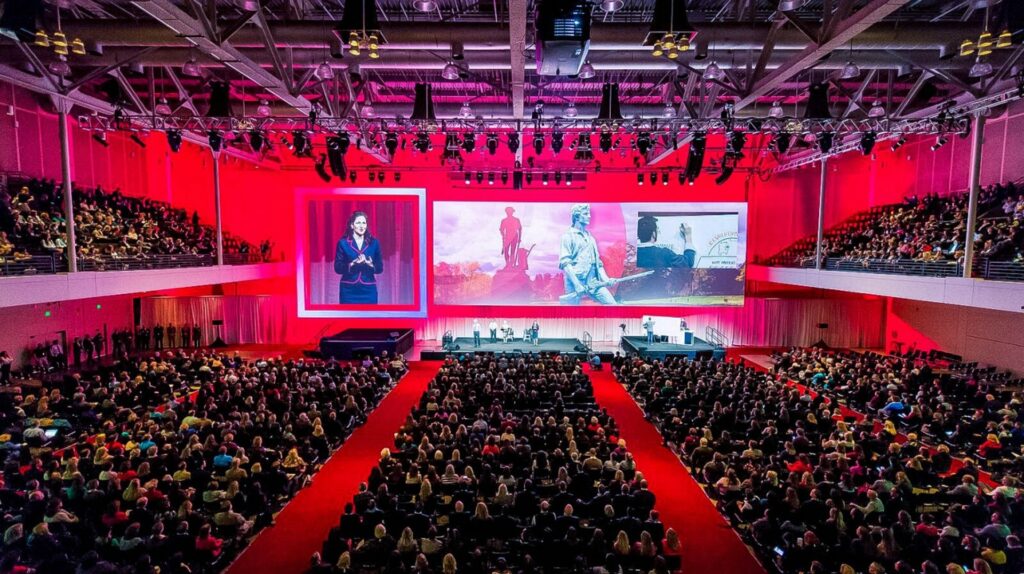 4. InterContinental Boston Hotel
Neighborhood: Downtown Waterfront
Capacity: 1,000
The reliability of hosting a conference or corporate meeting in an experienced hotel is comforting, especially when you work with the team of the InterContinental Boston Hotel. There's nearly 30,000 square feet of meeting space here, located on two dedicated floors. They have professionals dedicated to the technology of your event, making sure all your audio/visual needs are met. The InterContinental has in-house catering, breakout rooms, and even onsite security. The central location of this hotel can't be beat – bring your team out for a quick walk along the Freedom Trail for a break.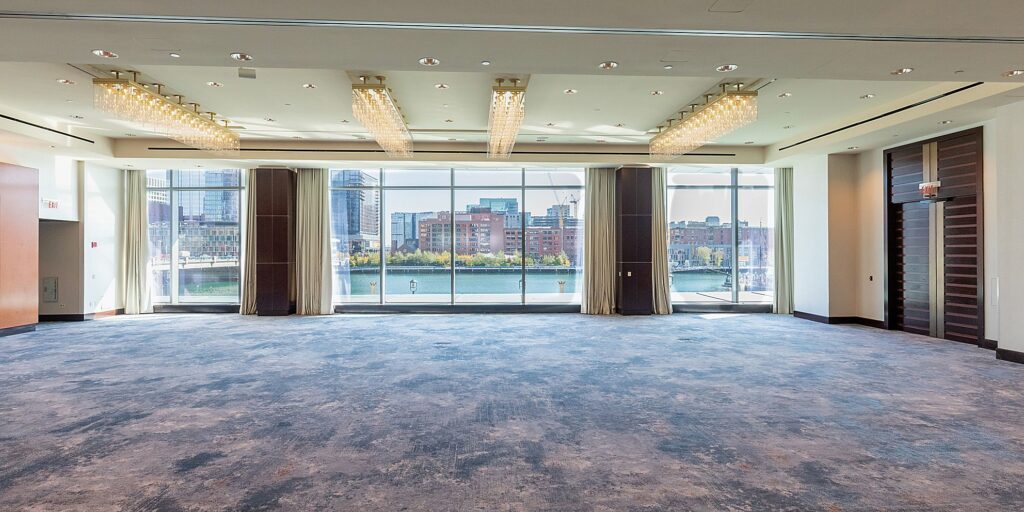 5. New England Aquarium
Neighborhood: Downtown Waterfront
Capacity: 2,030
Strategize with your colleagues, associates, and some penguins when you meet as a team at the New England Aquarium. One of Boston's most distinctive large venues, this spot will be an unforgettable one to host your corporate event. Choose from seven spaces within the aquarium. From a full-venue buy-out, to the 300-person Terrace and Tent, there's very little that the New England Aquarium can't handle. Rolling out a new product? Take a look at the Simons IMAX Theatre, featuring state-of-the-art audio/visual in a spacious auditorium. There's no-stress, in-house catering, too, so even your food can make a splash.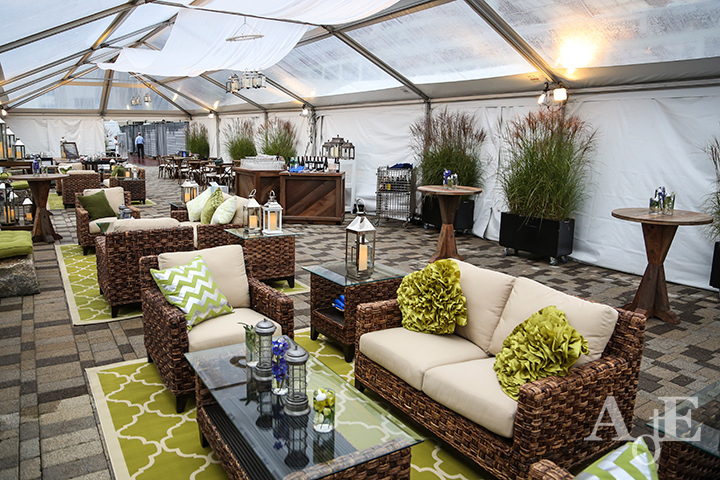 Drinks with a view are better than drinks with no view. Browse the best Boston rooftop venues.
6. John F. Kennedy Presidential Library & Museum
Neighborhood: Columbia Point/Dorchester
Capacity: 500
Fellow Americans, consider the John F. Kennedy Presidential Library & Museum for your next large corporate event in Boston. At this deeply patriotic venue on the shores of the Atlantic at Columbia Point, there are three spaces from which to choose. The Museum Pavilion is a stunning nine-story glass atrium with unreal views of Boston Harbor Islands and the city skyline. In the grand hall of the Stephen E. Smith Center (named after JFK's trusted advisor and brother-in-law) is a versatile space for receptions and theater-style events. Last but certainly not least is the Library Grounds, an outdoor, seaside setting perfect for a clambake after a long day of meetings.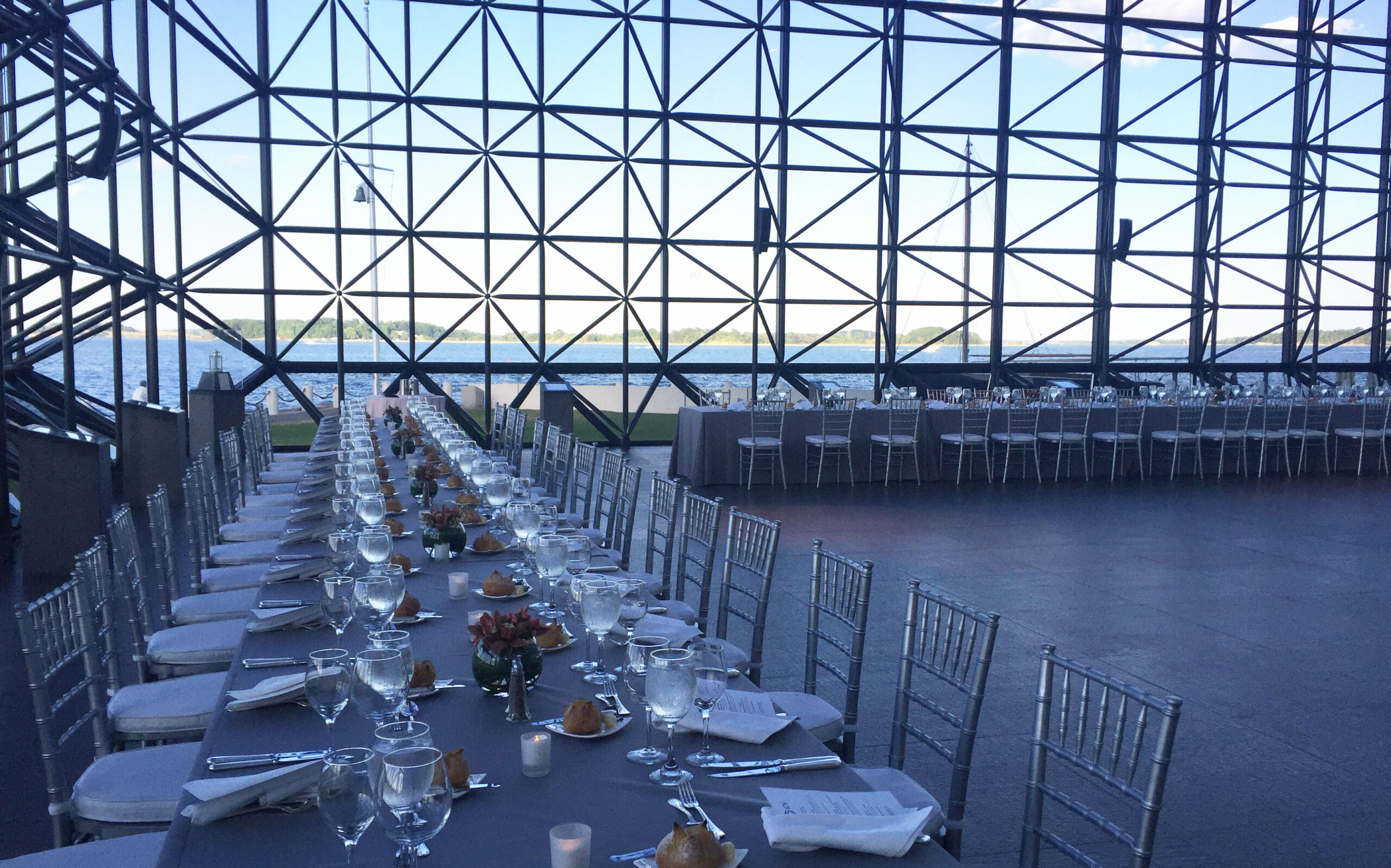 7. House of Blues Boston
Neighborhood: Fenway-Kenmore
Capacity: 2,200
A mainstay in so many American cities, the Boston version of The House of Blues does not disappoint. Near all the action of Fenway Park, this hotspot brings a little southern hospitality to New England. It's a great spot to host a corporate event, as this congenial setting immediately puts everyone at ease. Likely your guests know what to traditionally expect at a House of Blues location, but will not anticipate how fun and delicious a corporate outing could be. Their music hall is perfect for presentations sat theater-style, and there's even an outdoor patio.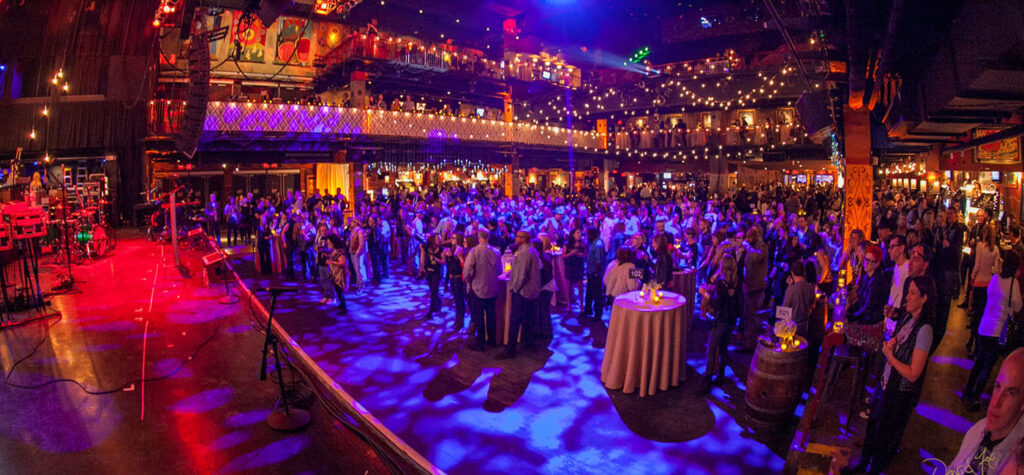 8. Candibar Boston
Neighborhood: Theater District
Capacity: 500
A sweet, downtown vibe coats Candibar, an avant-garde nightclub concept spot in Boston's Theater District. This might not be the spot to host a daytime corporate meeting, but could very well be the place to kick-start an evening with a large group. It can accommodate 500, so celebrations, wrap parties, and award presentations feel very at home here. Candibar is illuminated by 1.2 million colors that change in rhythm to the music being spun by the local DJs. This is a place to party, no doubt.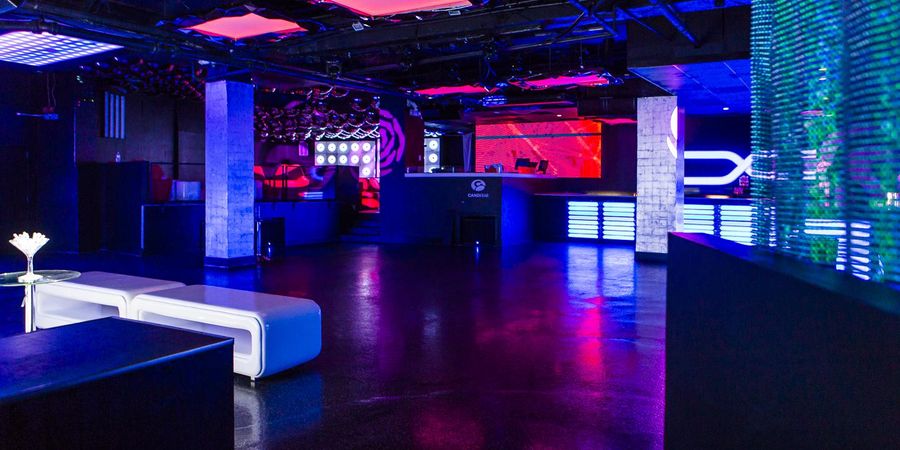 9. Earls Kitchen + Bar, Prudential
Neighborhood: Back Bay
Capacity: 500
There is about 14,000 square feet of workable space at Earls Prudential, and it comes with a patio with a retractable roof to boot. Yes, it's restaurant, but it is absolutely enormous and makes for a great backdrop for corporate outings. Based within "The Pru", Boston's tallest office building, Earls' talented team will work with you to curate a personalized menu. There's audio/visual, free Wi-Fi, and – get this – no room rental fees.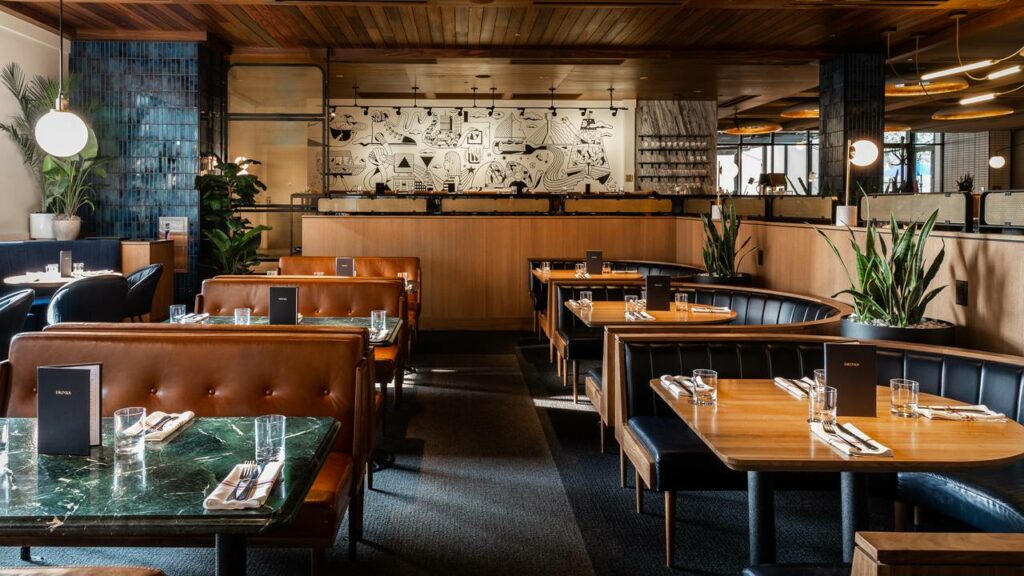 10. State Room
Neighborhood: Downtown
Capacity: 1,200
High atop the 60 State Street skyscraper is State Room, a clean, contemporary canvas managed by Longwood Venues ready to host your next corporate gathering. This truly is a luxury venue, and you'll have the opportunity to choose from four different spaces. The Great Room + Mezzanine is nearly 10,000 square feet of workable space, and offers up unreal views thanks to the 2,400 square feet of spotless glass. Harborside 1 + 2 is a great choice for meetings, as it sits 365 theater-style and is situated high up on the 33rd floor. The Boardroom sits 14 at a 16-foot Calcutta marble conference table, and Cityside lends itself to be a perfect breakout room for the Harborside.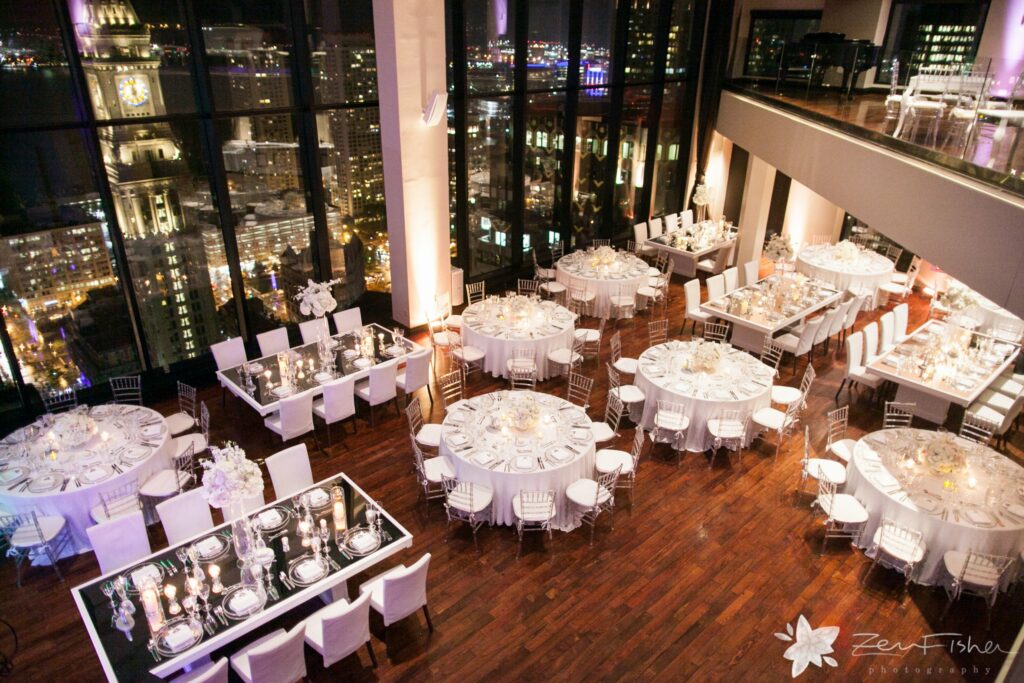 11. Fenway Park
Location: Fenway-Kenmore
Capacity: 20,000
Fenway Park needs little introduction. Able to host a corporate outing for up to 20,000, America's oldest baseball stadium has a partnership with global hospitality leader Aramark to make awesome events unfold at the Park. There's rentals for indoor spaces, outdoors spaces, the concourse level, and even a preppy Vineyard Vines patio deck. They have built-in audio/visual at every turn, and the experienced staff is there to address all your needs. Fenway Park lobs each pitch to you so any swing you make for your event is a guaranteed homerun. It doesn't get more Boston than this.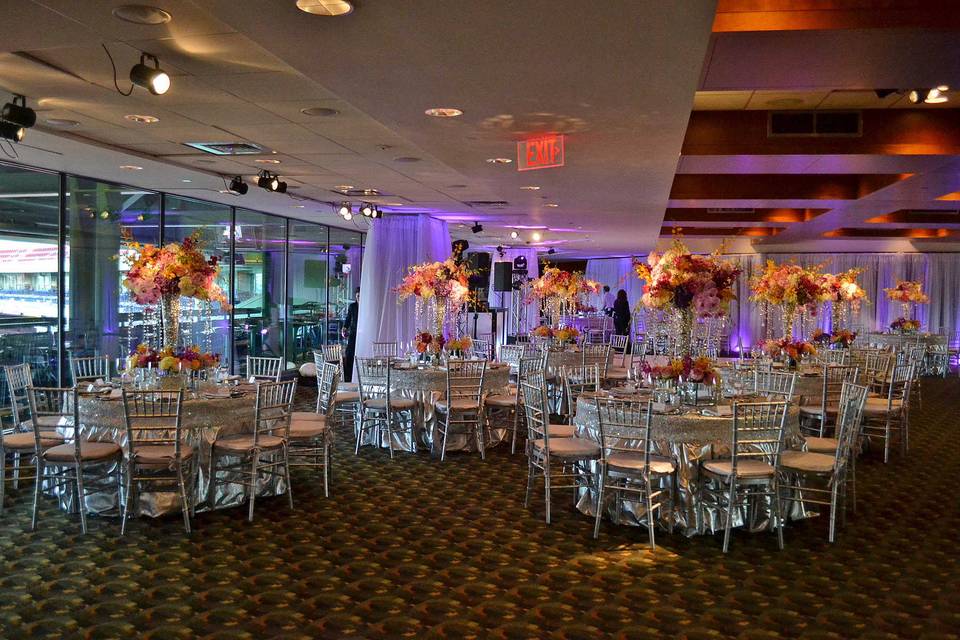 12. Artists for Humanity
Location: South Boston
Capacity: 800
Armed with a mission to help the visual arts and creative industries, booking at Artists for Humanity (AFH) means booking for the community. The rental fee helps pay for the 300 local teens employed by the enterprise, which offers a safe and creative environment, prepping Boston's next generation. There's room for 800 guests, with two spaces that can be combined. The Lewis Gallery is 5,000 square feet and features a garage-style door that opens to a really cool courtyard. The AFH Art Gallery can be connected to Lewis through a retractable wall, with a mezzanine that overlooks the space. And then there's their sustainability – the AFH building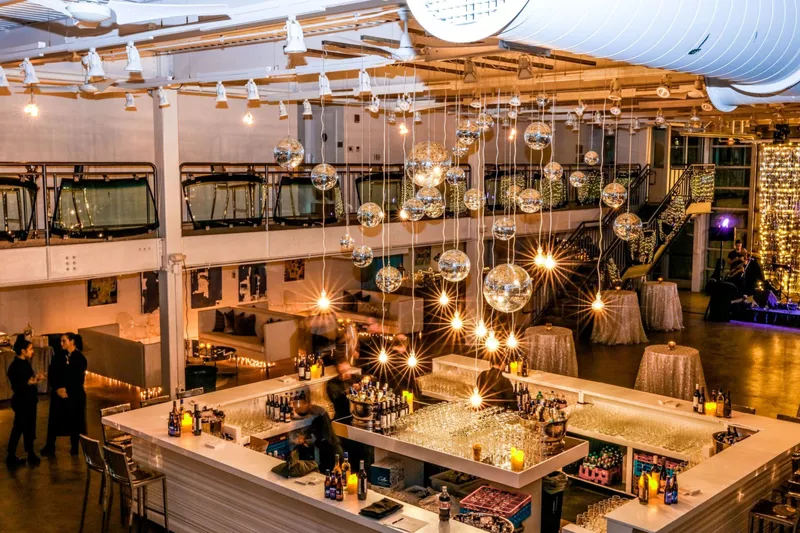 13. Boston Symphony Hall
Location: Fenway-Kenmore
Capacity: 700
Timeless and classic, Symphony Hall was built in 1900 and is home to the Boston Symphony Orchestra and Boston Pops. Regarded as one of the world's finest concert halls due to its ability to disperse quality sound, this spot might be the best locale to host a presentation or product launch. And the space is much more than just the Symphony Hall – there are loads of options depending on your crowd size. Food service is a breeze with the BSO's partnership with Gourmet Caterers.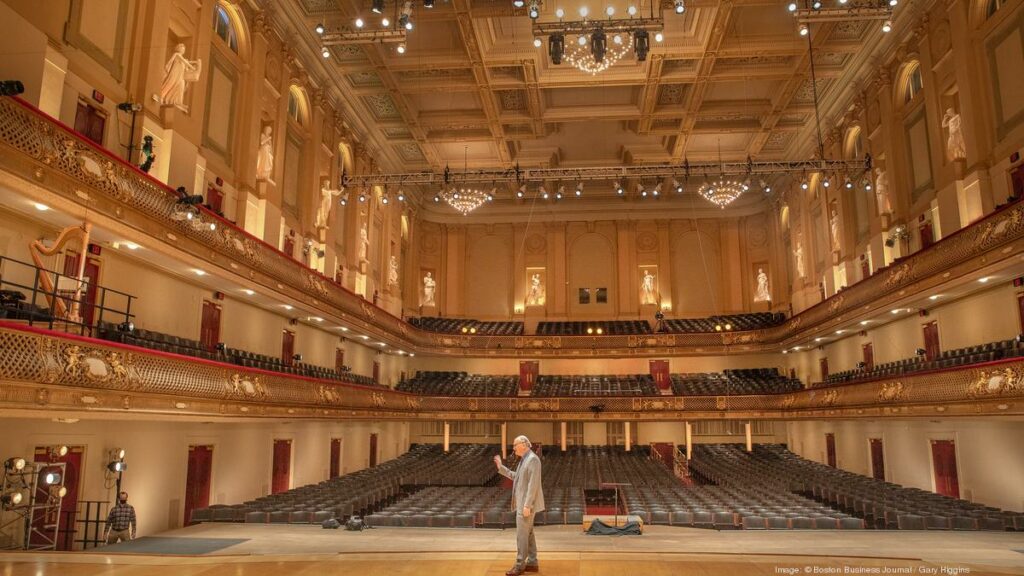 14. City Winery
Location: North End
Capacity: 300
An invigorating spot in the middle of the hustle and bustle, City Winery is masterful at hosting corporate events, big or small. There are five spaces within this unique spot in which to hold your meeting or team-building event. There's the large Concert Venue space with the classic "wine country" feel, the Dining Room that can seat 100, the Haymarket Lounge with full audio/visual capabilities, and the Tasting Room, surrounding guests with City Winery's oak barrels.  Aside from their award-winning wine selections, the food is fantastic and can be fully customized for your meeting. Want an added touch? Hand out bottles of wine with your custom corporate label as a parting gift.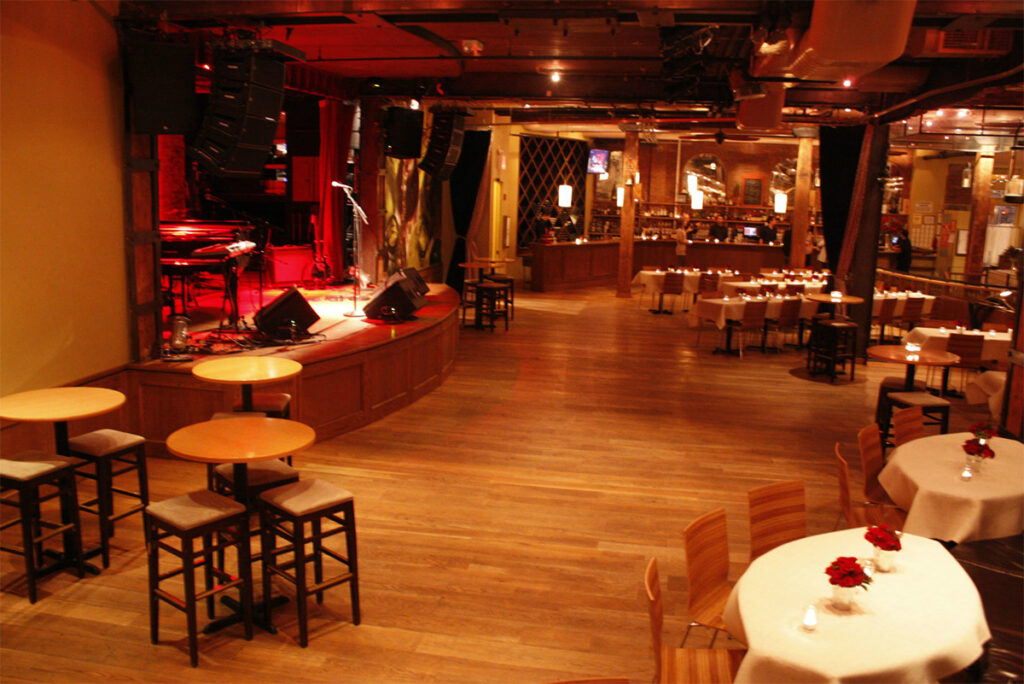 15. The Exchange
Location: Seaport District
Capacity: 250
Conferences and meetings come together at The Exchange, situated right on Boston's waterfront. If you are looking to capture the city's nautical vibe in an event, look no further. There's dramatic architecture, featuring huge windows for natural light and harbor views. The Exchange is prepared for your professional, collaborative crowd, as they have dry erase boards, large conference tables, audio/visual capabilities, and even ergonomic leather chairs. East Meets West provides the perfect menu for all your meeting's catering needs. Get your team ready for a seamless and productive day.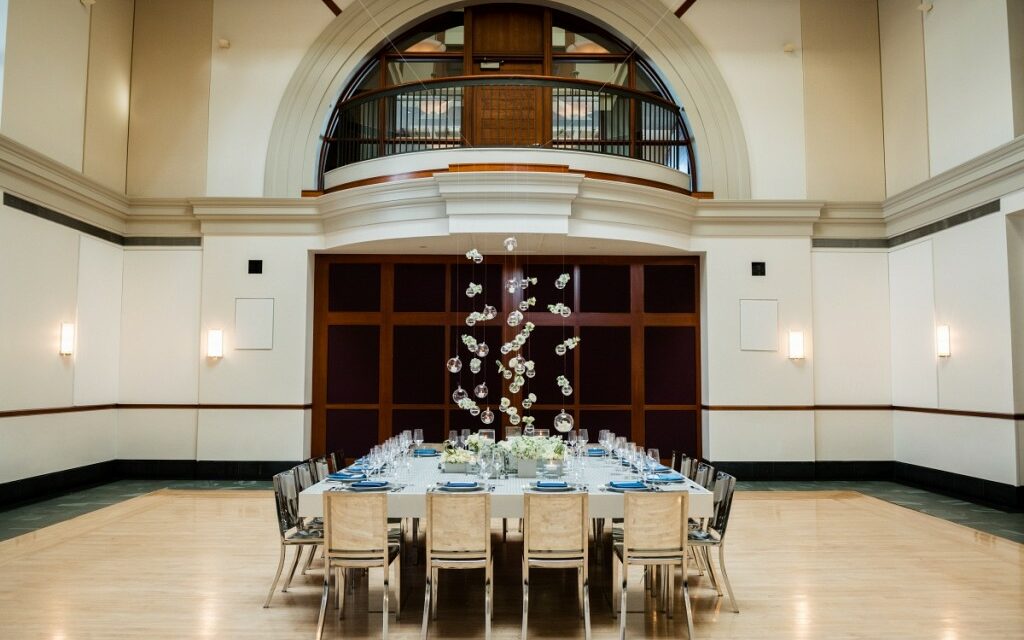 Why Finding the Right Venue is So Important
Boston offers up so many choices, but finding a large venue that is just right can be easy if you know what to look for. A special event space in Boston that can accommodate your crowd and still provide plenty of elbow room isn't a tall order. With so many historic options, some of the more notable spots immediately have an intimate feel. And many would argue all the tech startups in Boston keep the city cutting edge, with the event venues following suit. Whatever your business, the right venue in Boston should reflect your company's mission.
Top Things to Consider When Booking an Event Venue
When looking for the right venue, make a list of all you will need to make sure your large event or conference is a resounding success. When planning a large convention or meeting in Boston, you will need to think about:
Accessibility – Ask any Bostonian and they'll tell you: Logan Airport is easy to get in and out of. Even more over, a trip from Logan to downtown Boston is about 20 minutes. If your guests for your event are flying in, have them arrive happy with a short trip from the airport.
Space Size/Amenities – Sure you need a venue to accommodate the number of people, but what about breakout rooms? Private conference rooms with presentation capabilities? Number of restrooms? Make sure to ask your venue what little perks they have when it comes to their space.
Time of Year – New England weather can be seriously grumpy in the winter. Boston has seen record snowfalls in the past few decades. When planning your event, make sure to select a time of year when the season is possibly more mild, making travel painless for employees or clients.
Technology – Wi-Fi bandwidth, audio/visual, screens, et al, will likely be an important element of your big event. Make sure the venue you select has every tech aspect covered. And if they don't, ask them to hook you up with specialists who can help.
Find the Best Corporate Event Venues on The Vendry
Boston is a deeply diverse and historic city that is ready to host your next large corporate gathering. The city's historical significance, coupled with its dynamic cultural landscape, offers a distinct ambiance that adds value to any business gathering. With a range of state-of-the-art venues, modern amenities, and a well-developed hospitality sector, Boston facilitates efficient event planning and seamless execution. Start your venue sourcing off right with The Vendry and search through all that Boston has to offer.
Read More:
Amazing Rooftop Venues in Boston
Host Your Next Corporate Dinner at of These Classy Private Dining Rooms in Boston
Go Big With Your Event at One of These Large Event Venues in Brooklyn