Trend prediction in marketing, while not a science, becomes a critical thought exercise in this Q4 when considering budgeting, internal team org, planning for new and existing client needs in the new year and more. We spoke with Manifold, BMF, The Visionary Group and Grandesign Experiential and got their weigh in on what they expect to see.
These predictions for 2020 might spark discussions among your own teams. We hope it sharpens your own perspective as you carve out a unique path and set trends for others in the space to follow.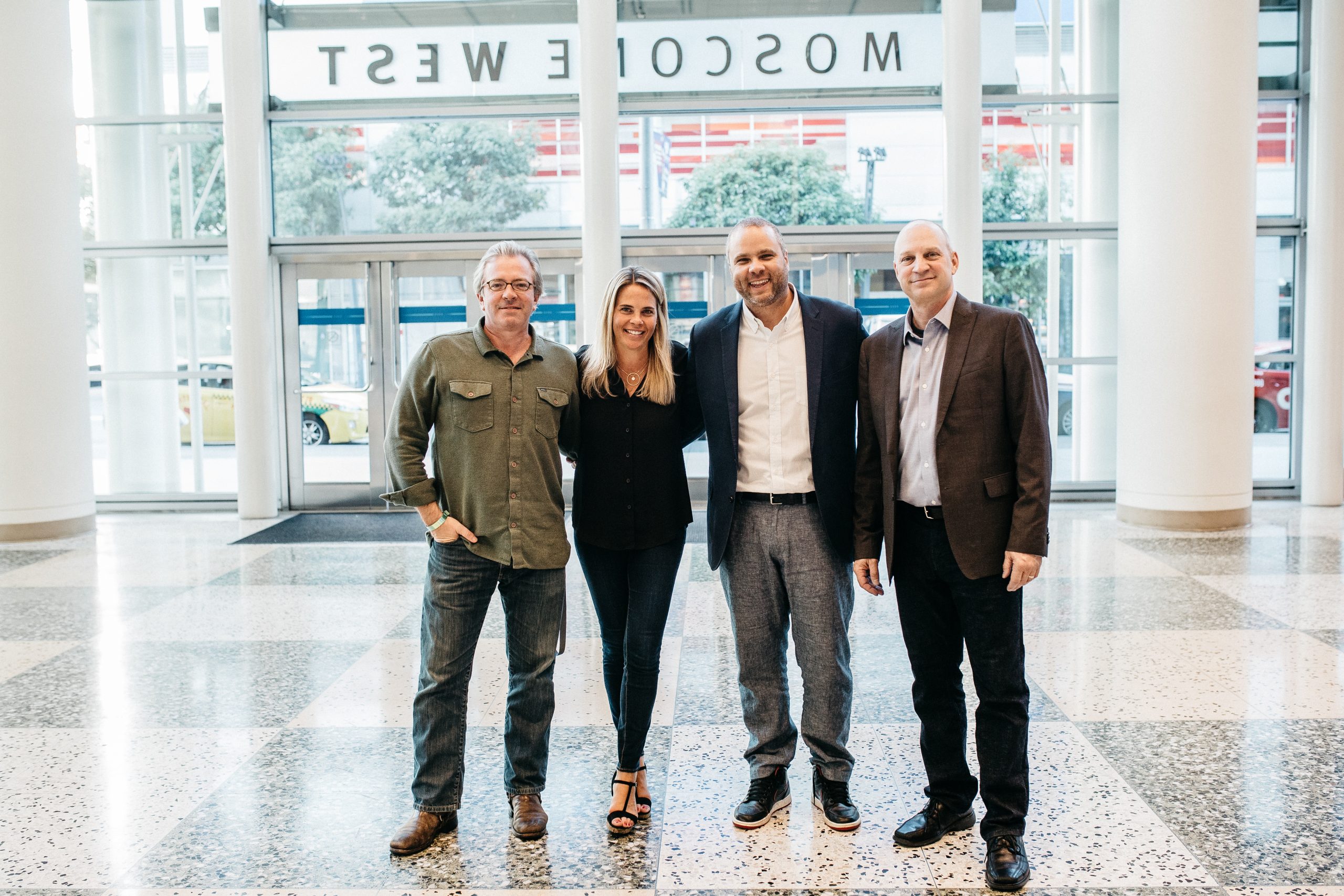 1. EVENTS WILL CAREFULLY CONSIDER CUSTOMER JOURNEY STRATEGY — BOTH CONCEPTUALLY AND LITERALLY
How event attendees absorb a brand story chronologically and move through a physical space will be planned and measured
Good storytelling requires a specific order of the release of information so the series of details lead satisfyingly to the climax. With events and experiences, the customer journey can be a physical one as well as a cerebral one. Attendees' first, second and third impression will be carefully considered to tell a very specific brand story. Whether the setting is a massive convention center or a small brand pop-up, putting yourself in the literal shoes of the attendees — walking through this space, looking around, and absorbing the surroundings — from the doorway, to the route they take, to their final impressions — will be a discipline incorporated into planning as well as in event evaluation, according to Manifold. Off-the-shelf or custom-built spatial analytics software, will become a tool for experiential marketing agencies to use to measure foot traffic, dwell time, and ultimately their own ROI.
We have already seen retail companies like Best Buy and Target build strategy and use software tools to track their customers' physical journey through their retail stores, and implement location-specific adjustments to suit the culture and climate. Their Nashville stores differ thoughtfully from their San Francisco stores, and as the specific stores gather data, they make real-time adjustments to improve their spaces. Imagine the iterations that could be made to optimize a week long pop-up if experiential marketers had access to this kind of data. If that became the case in 2020 there's no doubt we would see meaningful optimization in customer journey experiences.
2. VR AND AR WILL MAKE WAY FOR A FOCUS ON SPATIAL AUDIO DESIGN
Technology enhancements at events will focus primarily on supplementing the auditory experience
In recent years, the novelty of accessible consumer VR headsets brought us an onslaught of VR experiences, where event attendees were encouraged to transport themselves to another wholly separate, virtual place. What followed was the rise of AR in experiential marketing, as a way to supplement the visual and auditory experience while still keeping people's awareness inside the event space. This trend of moving away from over-augmentation will continue in 2020. According to Manifold, immersive audio design will be a top focus for experiential events. For example, one Manifold activation for Manchester United incorporated the rumbling sounds of a sports stadium and a chorus of soccer fans cheering and singing fight songs.
The power of audio is proven to enhance people's experience, change their state-of-mind, and improve their ability to store and later recall a memory. Now that headset technology no longer has the shiny allure it once did, it seems wise to consider audio spatial design to integrate the brand story and experience in the present reality of an attendee instead of doing this same storytelling in a highly fictionalized, less authentic one.
3. REUSABLE FABRICATIONS WILL REPLACE WASTE
Environmental responsibility will influence decisions on budget, materials and more
For many years now, people in the business have been disappointed in the waste — from ink and dye to carpeting to signage — produced by events and never reused. But building big and custom fabrications that later become landfill will become a thing of the past, says Manifold. Some of the more forward-thinking businesses are already encouraging the agencies they work with to use sustainable or reusable materials in their events. With the budget, future event plans in place and enough time, a standard event can and should become a low-waste one.
This change requires the cooperation of more than just the agency and client. The event attendee's perspective will also need to shift to embrace this new way of doing things. Can people become comfortable with more recycled looking materials? If they are educated about the positive effect that reusable materials are having, we don't see why not.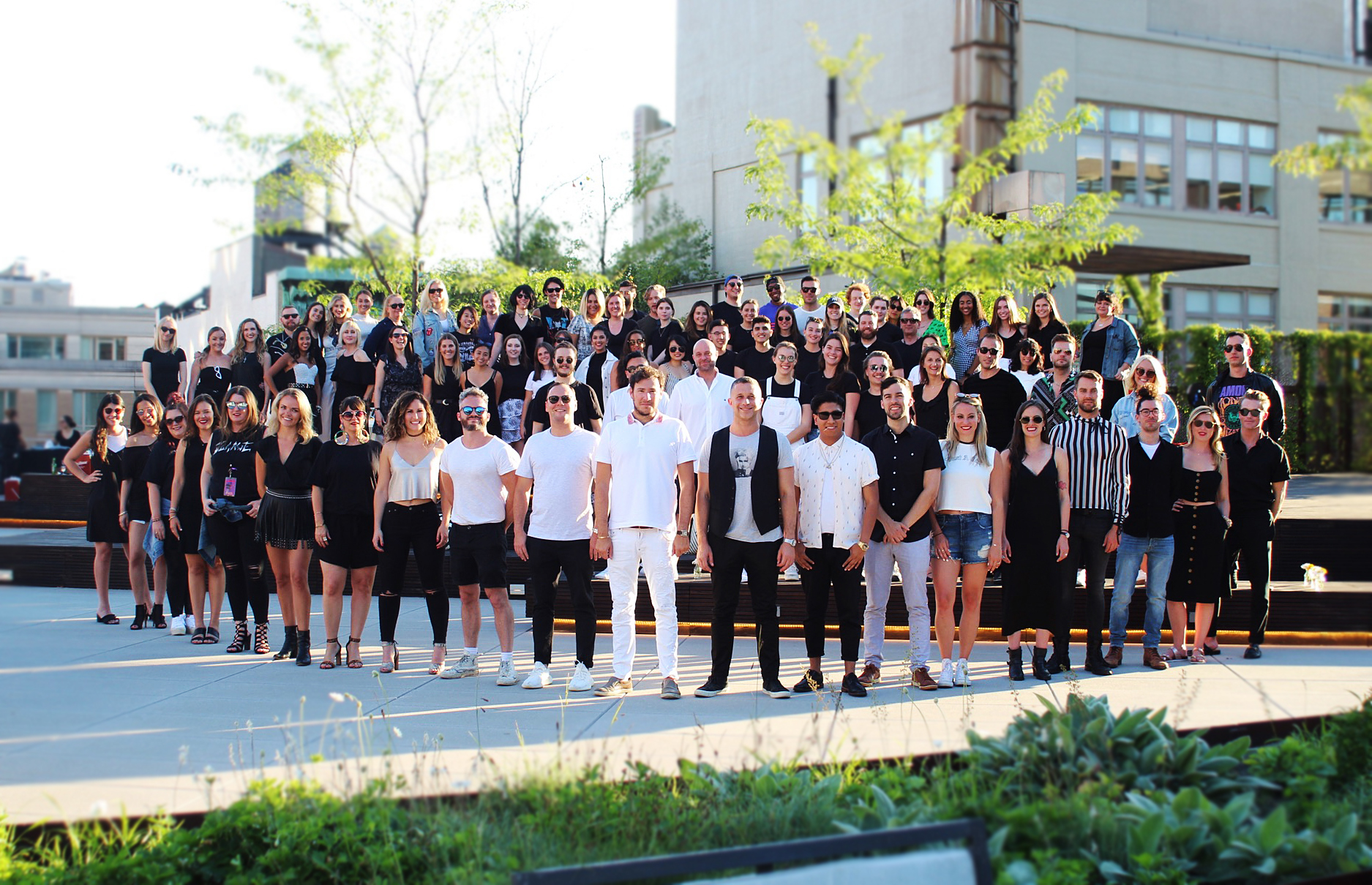 4. EVENTS WILL FOSTER PROFOUND SENSORY EXPERIENCES INSTEAD OF INSTAGRAMMABLE MOMENTS
If experiential 1.0 optimized for shares on Instagram, 2.0 will work to forge meaningful moments for all five senses
Creating a consumer marketing campaign for the sake of capturing a series of Instagrammable moments isn't going to cut it anymore. BMF's view is that the more established brand leaders are starting to understand that fostering profound relationships with their audiences requires something more than free samples and photobooths. Instead of welcoming consumers into a candy-colored Pinterest mood board, experiential 2.0 will concentrate on engaging consumers in a thoughtfully designed space that engages all the senses. What we see, hear, and taste might be personal, but also hold certain universal truths. The emotional resonance present in these activations will spark a meaningful and lasting connection between attendee and brand.
More and more, consumers want to eat, sleep and breathe the brands they love. In addition, they crave having exclusive experiences that differentiate themselves from others. In the quest to satiate a more demanding clientele, full sensory activations may become the norm. Nothing says exclusive more than money-can't-buy experiences.
5. SHIFTING FOCUS FROM MILLENNIALS TO GEN Z WILL NECESSITATE NEW COMMUNICATION CHANNELS
Marketers will move campaigns and community-building to TikTok and new social apps popular with the younger demographic
Goodbye Millennials, hello Gen Z. We know this younger demographic exhibits different behaviors and holds different values than previous generations do. According to BMF, being in conversation with Gen Z requires a move to new communication channels. To effectively reach a group who grew up with high-speed internet and social media, brands must understand how to leverage the power of platforms like TikTok — which is surpassing Facebook, Instagram, and Snapchat with this demo. TikTok sets out to capture and present the world's creativity, knowledge and previous life moments, and connects directly with this new generation in key moments across multiple devices.
It makes sense that in 2020 we will see marketers moving away from the Millennial mindset and adapting marketing strategies that place authenticity and transparency at the forefront in order to appeal to the "always connected generation." TikTok has expressed its readiness to partner with brands and this upcoming year might be when brands take them up on the offer.
6. CAUSE MARKETING WILL HIT A FEVER PITCH
Increased corporate responsibility will spur brand collaboration and lead to customers holding brands to higher standards
Led by a desire to capture the loyalty of Gen Z, in 2020, BMF predicts brands will partner for a variety of causes, using their mastery of getting people's attention and building brand love to have positive social impact. Brands who do this will both do good and shift consumers of every demographic's expectations for companies as entities that have the responsibility to stand up for good.
We already live in an age where brands and people have started coming together to support important causes. In particular, competitive companies that have united have left a lasting impact on consumers. For example, McDonald's and Burger King teamed up to raise awareness for cancer; Burger King stopped selling the Whopper for one day in efforts to help funnel more money to their rival company's charity initiative based on Big Mac sales. 2020 may bring forth more examples of once-unlikely collaborations like this one.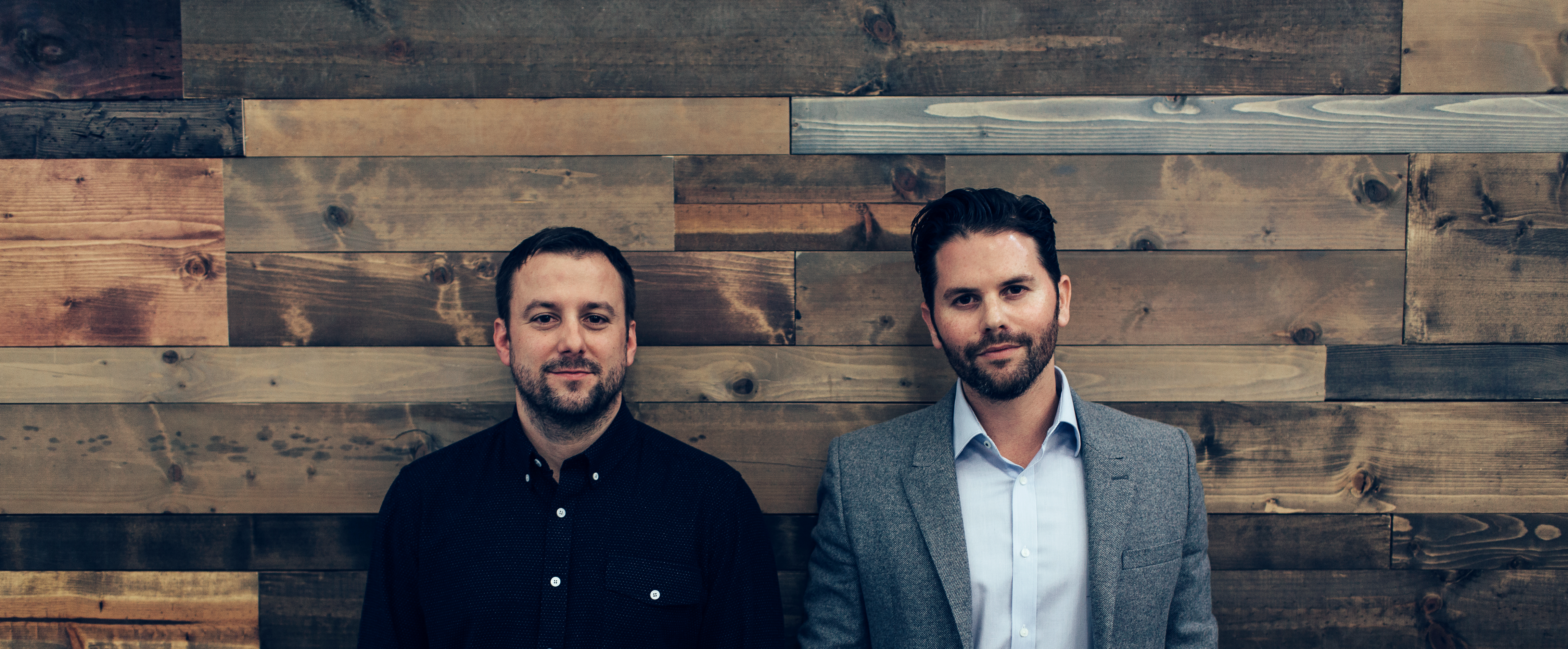 7. RETAIL STORES WILL BE TRANSFORMED INTO EXPERIENTIAL ENVIRONMENTS
For brick and mortar stores, the goal of telling a brand story will supersede that of being point of purchase
In the past few years we have seen retailers fight for traction in the virtual marketplace and the bulk of their in-store efforts become ineffective. The Visionary Group predicts that brands will return to their IRL roots, transforming their once inventory-obsessed retail locations with imaginative experiences that show off their brand personality. Players in industries as different as beauty and gaming are already constructing retail experiences infused with interactivity.
It was a few years back that closed-down storefronts and under-trafficked malls made headlines, but this phenomenon shows no signs of slowing. It makes sense that brands that can innovate, applying the successes of experiential, may be able to draw an audience again. Can they captivate people and tell a strong enough brand story that they can justify the cost of what is essentially a 365-day activation? It will take adopting a longer view on the ROI of physical stores. We've seen some great examples of this already. We'll see who else can pull it off in 2020.
8. EXPERIENTIAL MARKETING AGENCIES WILL WORK DIRECTLY WITH BRANDS
No longer will large marketing agencies be the go-between for brands and experience-specific marketing teams
The Visionary Group says that the working model between agencies and brands has already started shifting. Where brands once had a single massive agency brokering their marketing operations and dictating creative, a direct line between brand and experiential agencies is quickly becoming the new norm. Further developing this intimate working relationship will result in a healthy constellation of agency specialists, each bringing their strength to the table.
With experiential partners at the wheel, brands and agencies will have the ability to act more nimbly and economically than the big box firms of the past. This can only mean an elevation in the creativity and impact of activations in 2020 and beyond.
9. EVENTS WILL INCORPORATE REAL EXPERIENCES IN THE NATURAL WORLD
A growing desire to reconnect with authentic human experiences will bring rise to outdoor activations
Events in 2020 will bring back nostalgic and beloved experiences in nature — the crackling of the campfire, the babbling of a mountain brook, the sand between your toes. The Visionary Group thinks that today's consumers thirst for these authentic primal experiences and that this year will present many versions of branded experiences that invite folks to go outside and reconnect with open-air surroundings, whether that be through camping, fitness, or even exploratory self-guided adventures.
As environmental wellness continues to be a top-of-mind subject among market-driving demos, we should also see eco-friendliness playing a part in these more outdoorsy events. Behaving sustainably will be key for brands reminding their customers of the natural world.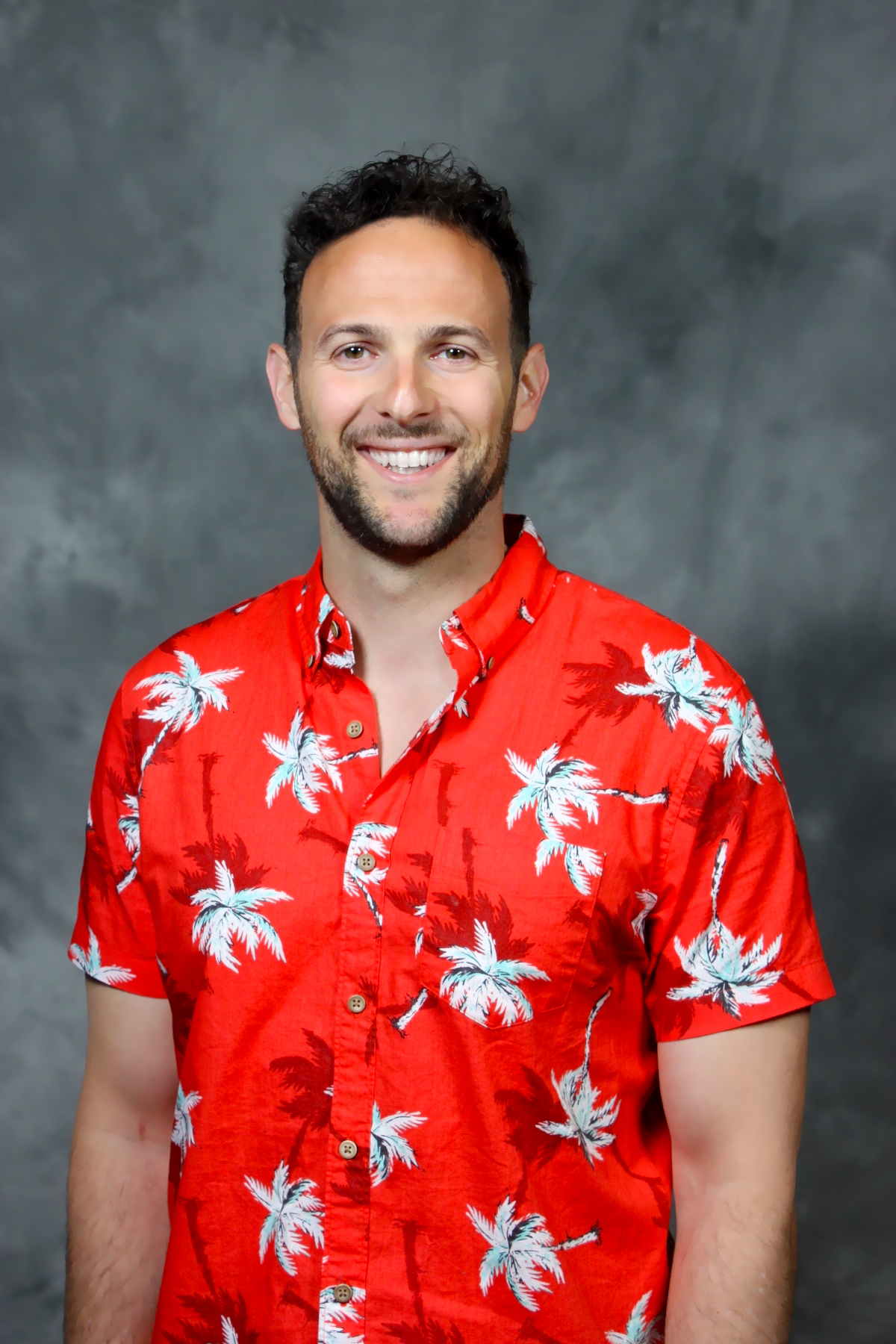 10. BRANDS WILL INCORPORATE EXPERIENTIAL EARLIER IN THEIR MARKETING STRATEGY DEVELOPMENT
Experiential will become central to overall marketing strategy and embedded in the earliest discussions about a brand campaign
In past years, we have commonly seen experiential marketing treated as an additional layer to a well-thought-out brand strategy — an event or activation created to support a narrative already in motion. Grandesign Experiential expects experiential to be considered earlier and more centrally into brands' overall marketing strategies. This elevation of event-based marketing will mean additional investment in the people who do this work from experiential strategists, producers and creatives. People in these crucial roles will have a seat at the table early in campaign development and the opportunity to make a significant impact on the marketing and brand strategy at large.
Should early collaboration increasingly become the norm, experiential will have a bigger role driving business goals. Will budgets for experiential grow? What effect might experiential have on getting buy-in to take bigger creative risks? 2020 may have the answers.
11. "SOCIAL INFLUENCERS" WILL INCLUDE ANY PERSON WITH THE ABILITY TO AFFECT PURCHASING DECISIONS
Marketers will cater their efforts towards the event attendees who have authentic connections over the typical influencer with larger reach
As people look more and more to their social accounts to shop, the definition of a social influencer continues to evolve. Anyone with a smartphone and an Instagram account can meaningfully impact the choices of their followers — even if those followers are just a few hundred family and friends. And as brands continue to take up more airtime on social networks, these more authentic recommendations from close ties become increasingly impactful. According to Grandesign Experiential, event marketers will learn to take full advantage of this phenomenon, treating every event participant like the influencer he or she can be.
We have seen this desire for authenticity in advertising led first and most notably by Gen Z, but older generations are following fast. It makes sense that the brand loyalties and product endorsements of someone you have never met matter less than those from a trusted friend. Will experiential cater to more people with a smaller audience but more poignant influence? 2020 will be the test.
12. MERCHANDISE SALES WILL BE USED TO OFFSET THE COST OF EVENTS
The benefits of merchandise will extend beyond post-event marketing to paying for some of the campaigns they represent
Merchandise has been a marketing tool for maintaining the buzz and visibility of an event well past the 24-hour Instagram story cut-off. What Grandesign Experiential believes is that for certain event types — music- or celebrity- related — incorporating hotly desired merch into an event is how savvy experiential marketers will improve ROI. Creative, high-end, or otherwise attractive products will be worth the upfront investment when you can achieve supplementing the marketing costs. Merch sales metrics also double as a valuable indicator of participant engagement.
As options for high-quality and unique branded products increase and merch strategy is prioritized, it seems likely that the goal to offset event costs becomes feasible and repeatable. Experiential marketing agencies that use merch strategy to cover a portion of their budget will have a leg up.
---
With 2020 fast approaching, we may soon see many of these trends play out before our eyes. Understanding how budgets for experiential might change in amount or allocation, which industries might venture into experiential, or how strategies might shift will help us all remain a step ahead of industry news.
As this quarter comes to a close we wish you good luck in your planning for the new year and welcome your thoughts on what you see coming next. Drop us a line @thevendry or [email protected]. A big thanks from us at The Vendry to BMF, Grandesign Experiential, Manifold and The Visionary Group for their sharp thinking on what's coming next.
---
---