Agency: GG & CO.
Client: SourceDay
Event: Series B Funding Celebration
Platform: Zoom
In a time when we need to plan internal employee celebrations virtually, it's important to find a way to make them thoughtful and differentiated from the many virtual meetings that make up people's workdays. How can we celebrate a milestone, or bring together a group that has been asked suddenly to work from home?
We talked to Grace Gittinger of GG and CO. about how her company planned a successful internal event.
Grace Gittinger, Principal, GG & CO.:
Our team at GG and CO. worked with startup SourceDay in Austin to celebrate their Series B funding with a virtual event.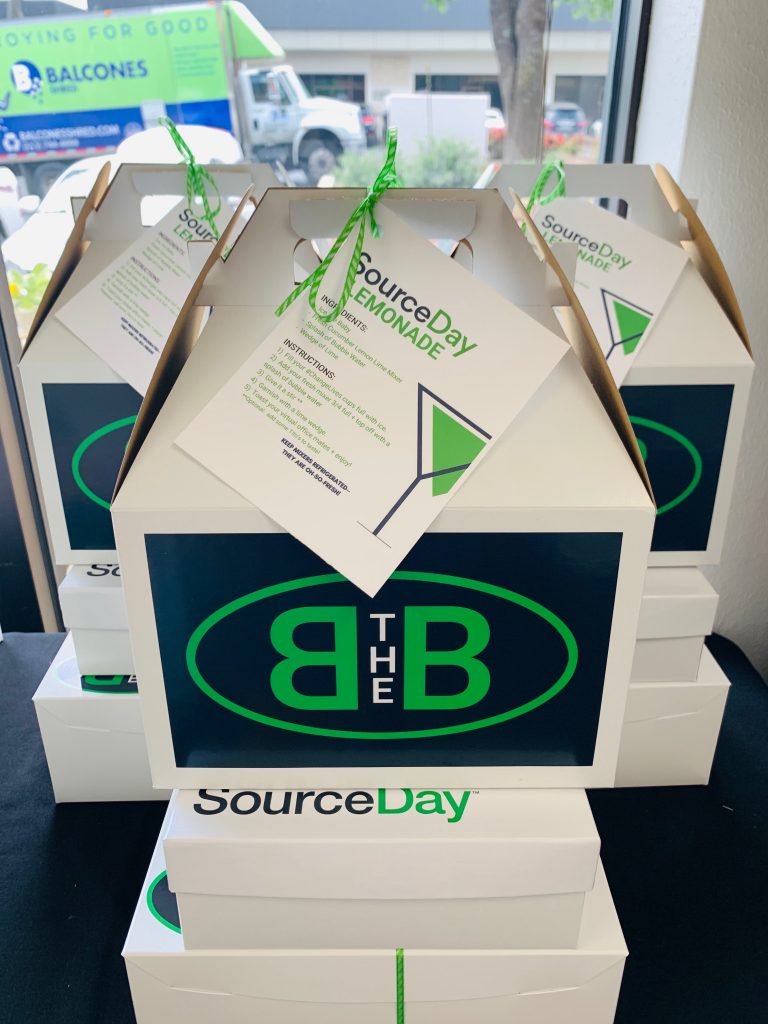 Prep
As SourceDay would have staged an in-person celebration under normal circumstances, it was important that we at GG and CO. deliver a festive and seamless event that would appeal to the whole team.
To prep for the event, we got to know the brand culture and brainstormed activities that would appeal to this specific group. We learned that they are hard workers who are passionate about having fun and letting loose, and they aren't afraid to get a little silly. From there we worked with partners like The Cupcake Bar, to design an on-brand, custom event.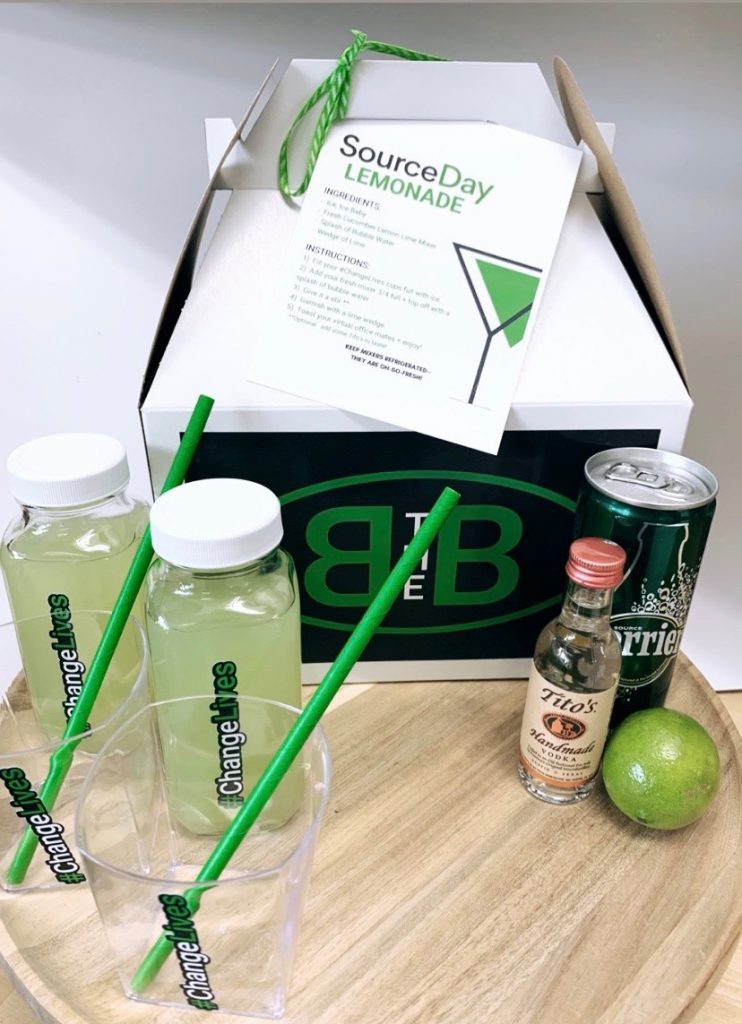 The Event
It's important to have an emcee to pull the event together throughout, so we worked with internal partners, including Sarah Moore, CMO of SourceDay, to ensure there was a guided journey for guests. SourceDay executive emcees kicked off the afternoon with stories about the growth and success of the company. Then they asked everyone to open up their three care packages (delivered through a contactless service): a cocktail kit, a cupcake kit, and a party-in-a-box, all custom branded.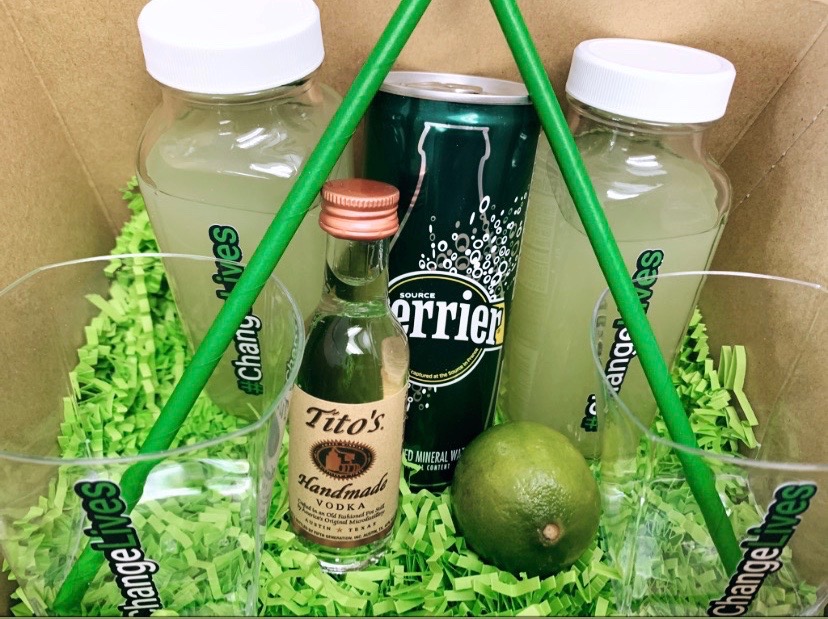 Then the surprise musical guest was introduced, country singer Randy Rogers. He performed a 30-minute living room concert for the team.
It gave me goosebumps to see our guests laughing, smiling, chatting up a storm, singing and swaying to the music, and truly just enjoying the experience despite the limitations virtual creates. Even in a virtual event, it's all about how you make people feel.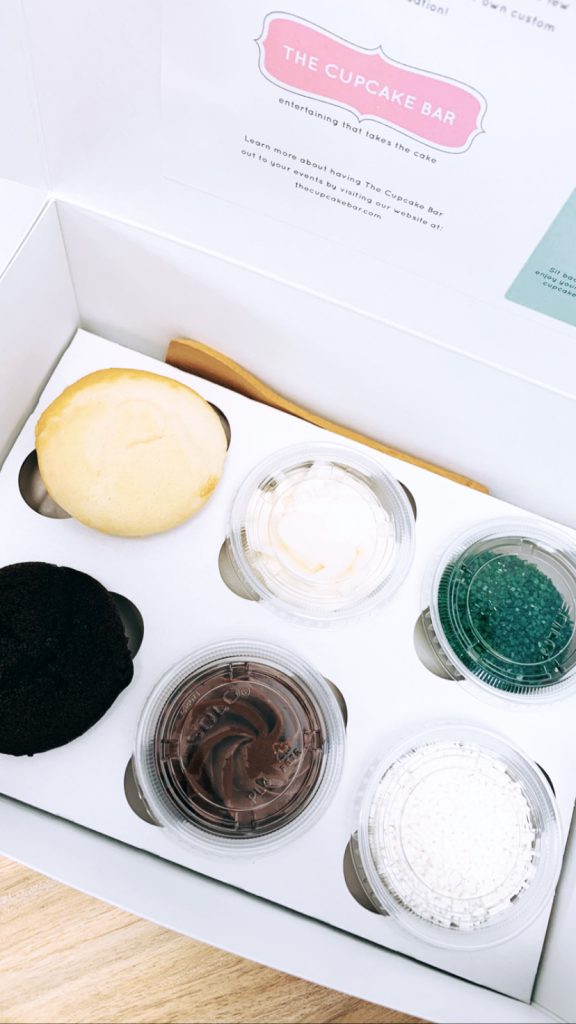 Next on the agenda were breakout sessions. For 45 minutes, guests could choose from a series of creative "rooms." Guests introduced their pets in the pet room, shared their pre-recorded TikTok videos in the TikTok room, played instruments in the jam session room, and finally, in the live art room, a famous local live artist, GonzoViz, sketched each team member's portrait which he assembled in a composite work. To wrap up the party up, GonzoViz shared the composite portrait and everyone voted on their favorite TikTok video (the winner got a pair of Bose headphones—perfect for the work-from-home lifestyle).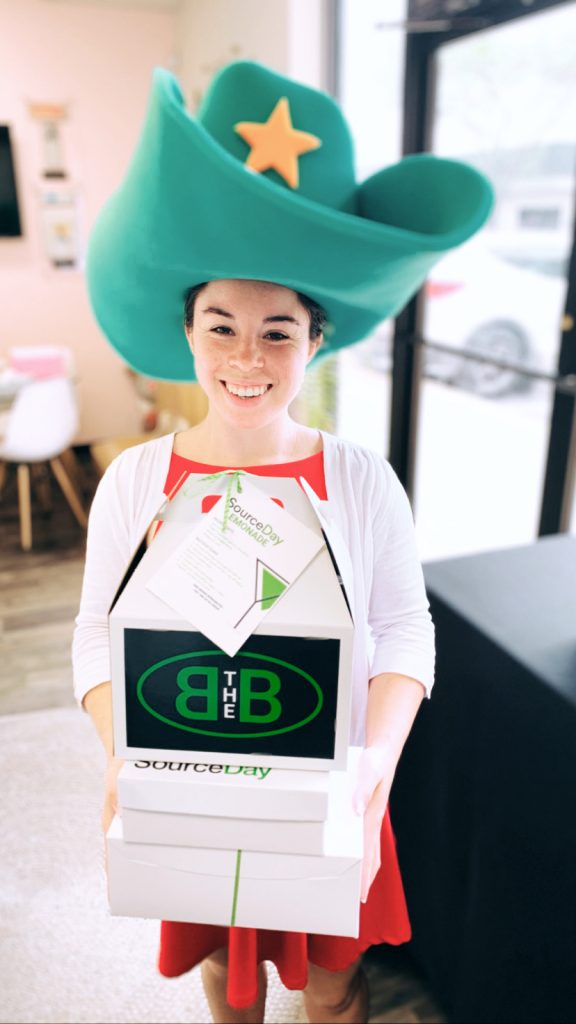 Our feedback from SourceDay was incredible. We heard that our event felt nothing like a typical virtual experience. Zoom and webinar fatigue are a real factor to consider when creating events right now, but there are still lots of ways to make events on a virtual platform feel special.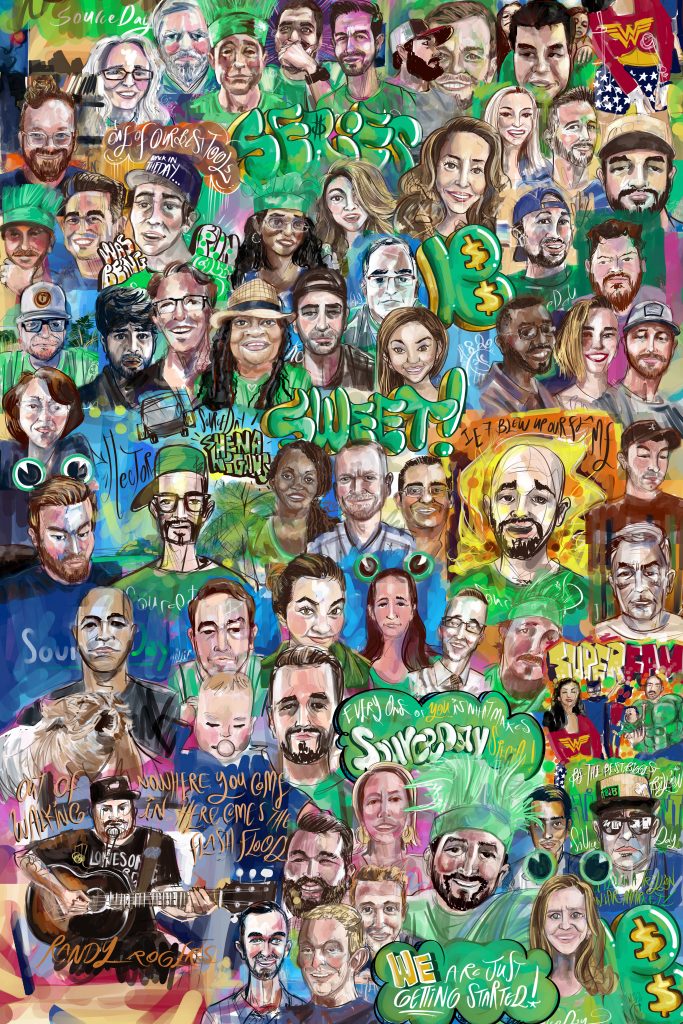 I like to bring it back to something we all learned when we were still focused on in-person events: It's all about what you do with the time you have.
---
Looking for Inspiration for your next virtual event? Check out our Virtual Event Galleries and learn more about the work of GG & CO. on The Vendry.
---