An Interview with Derek McLane
Derek McLane has designed over 360 productions on Broadway, off-Broadway, international and regional, and television. Six Oscars have featured his scenic design. This is his story, as told to The Vendry.
When I was asked to design the Oscars, I was thrilled. I hadn't done anything for television in fifteen or twenty years so it was a huge job for me. Right off the bat, I was told to create scenic design that really looked like my signature work—not to do what I thought the Oscars should look like but to make something of my own invention. It was an amazing mandate and I couldn't have been more thrilled or more terrified.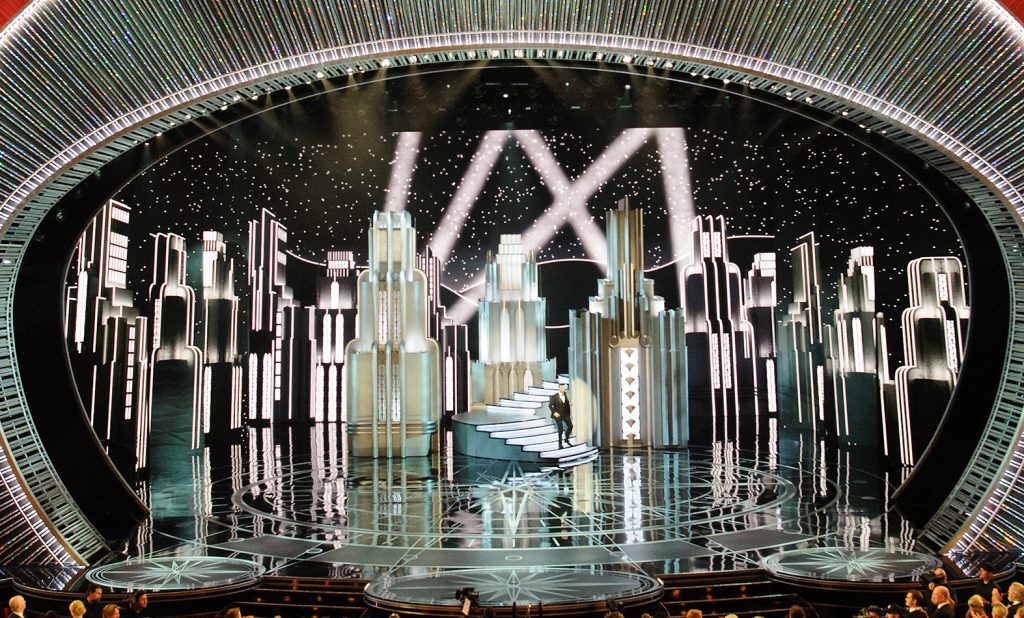 The call came in September for the show that February. I knew the designs would need to be in the shop to be built by the beginning of December, so my timeline for designing really only four months. I worked mostly with a team in my studio in New York City, but we also had a team in LA so I was traveling coast to coast to make it all happen.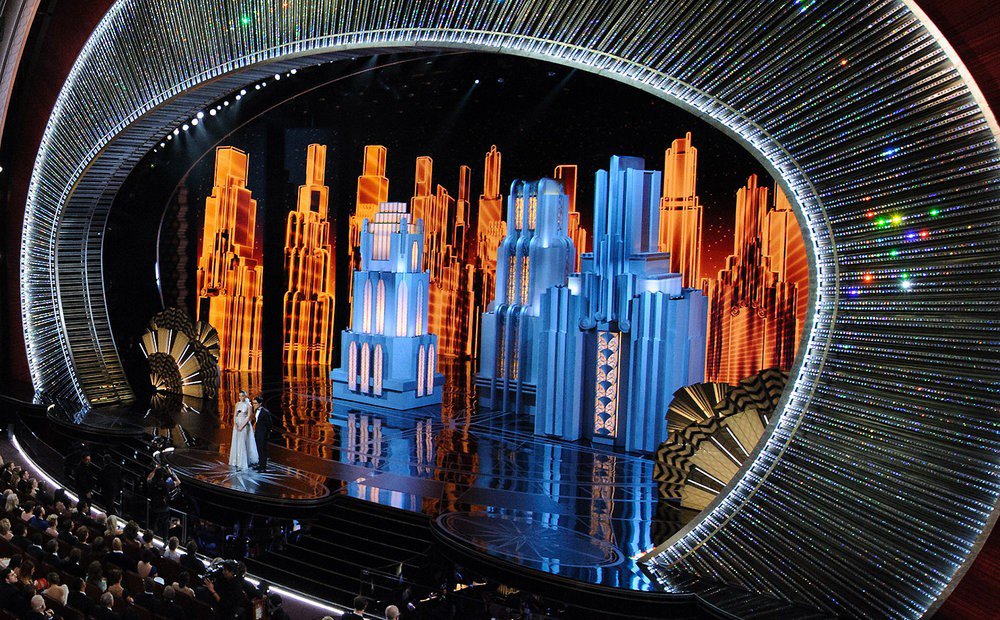 Because the scenery was built in a couple of different shops in LA as well as in New York City, I didn't have a chance to see it all together until a week before the show. Once everything was assembled on stage, inevitably there were colors that weren't quite right and required repainting, and objects that needed repositioning. It's at this point that I made sure to take into account digital cameras, which are especially sensitive to light and color.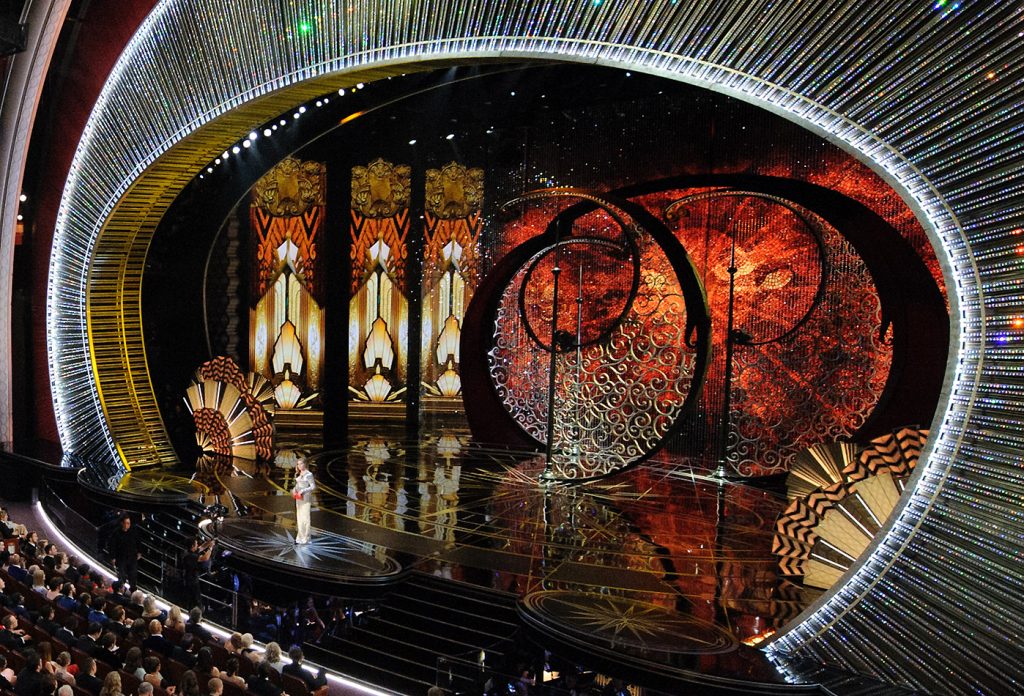 For this project I got inspiration from art exhibits, construction sites, and old Hollywood. I tried to find designs that were so wrong for the Oscars and think of a way to make them so right. I wanted everything fresh, unusual, and surprising. I am enchanted with repeated objects, so I built open metal shelves with about a thousand silver Oscars on them, each just a little bit bigger than real Oscars. Once that concept was solidified, I developed a few other designs that riffed on the same idea. I included 3,000 clear Edison light bulbs on polished aluminum rods that reached from floor to ceiling. This "forest" of lights really captured people's attention and the design was copied for a few years after that on television and commercials.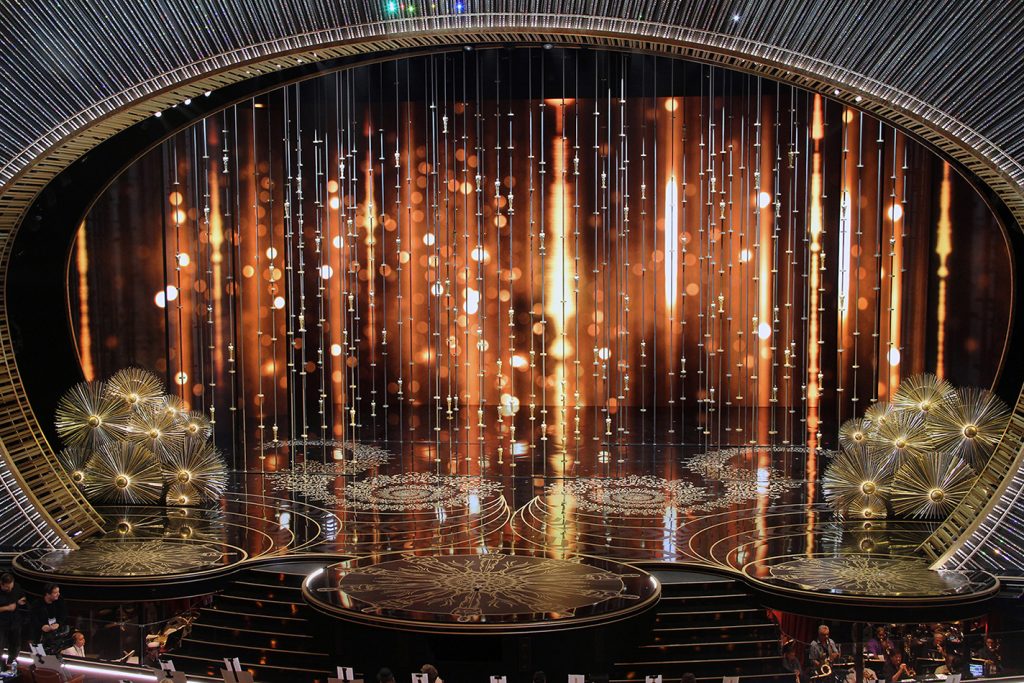 Meeting people, in particular, is the best part of experiences like the Oscars. I get to collaborate with the artists who perform nominated songs, and with the directors of the movies those songs are featured in. And that very first year designing the Oscars? It stands out as one of the most exciting events of my career.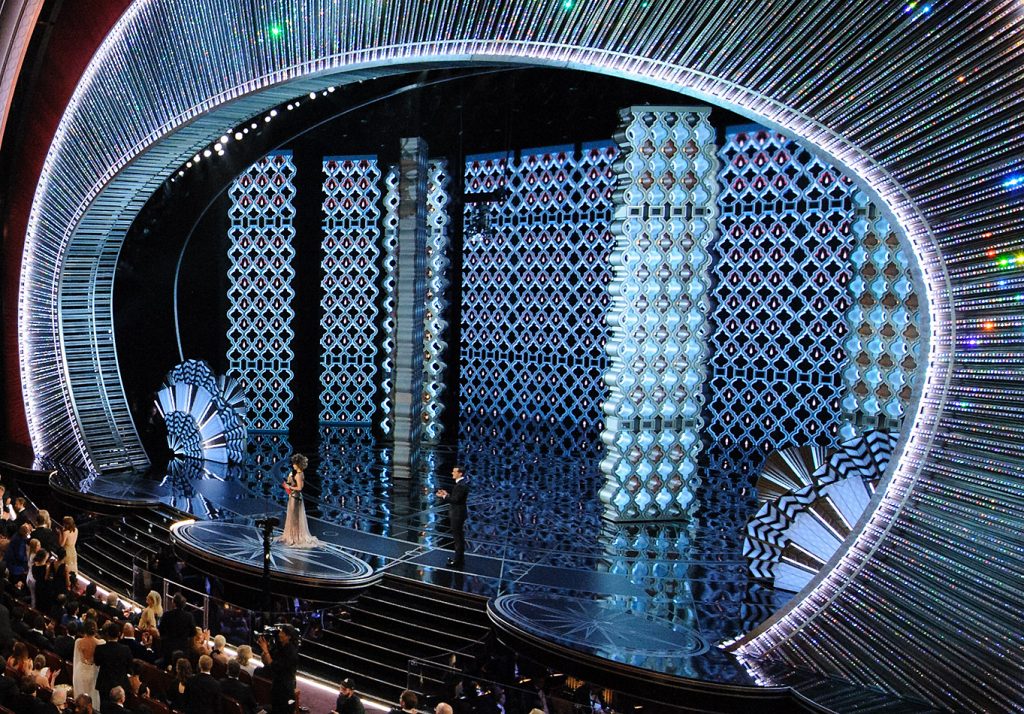 ---
Learn more about the work of Derek McLane on The Vendry.
---
Know anyone who might enjoy this post? Share it with them.