Dera Lee brings over 15 years experience in event production, sponsorship, and marketing to her production firm, Dera Lee Productions, which has executed multiple events looking to drive revenue and/or awareness for their clients such as Secret Deodorant, Adidas, Sephora, SkinCeuticals, Brooks Running, and more. Under her leadership, DLP has made Bizbash's list of Most Influential Event Professionals in 2019 and 2021 and won numerous event awards from Bizbash and Event Marketer. Dera Lee's background in the performance arts, an expert in storytelling, and ability to sometimes read her clients minds, have been successful tools to delivering high quality innovative events.
The Vendry's Chloé Brown sat down with Dera Lee to discuss her journey to the events industry and what's she's learned a long the way.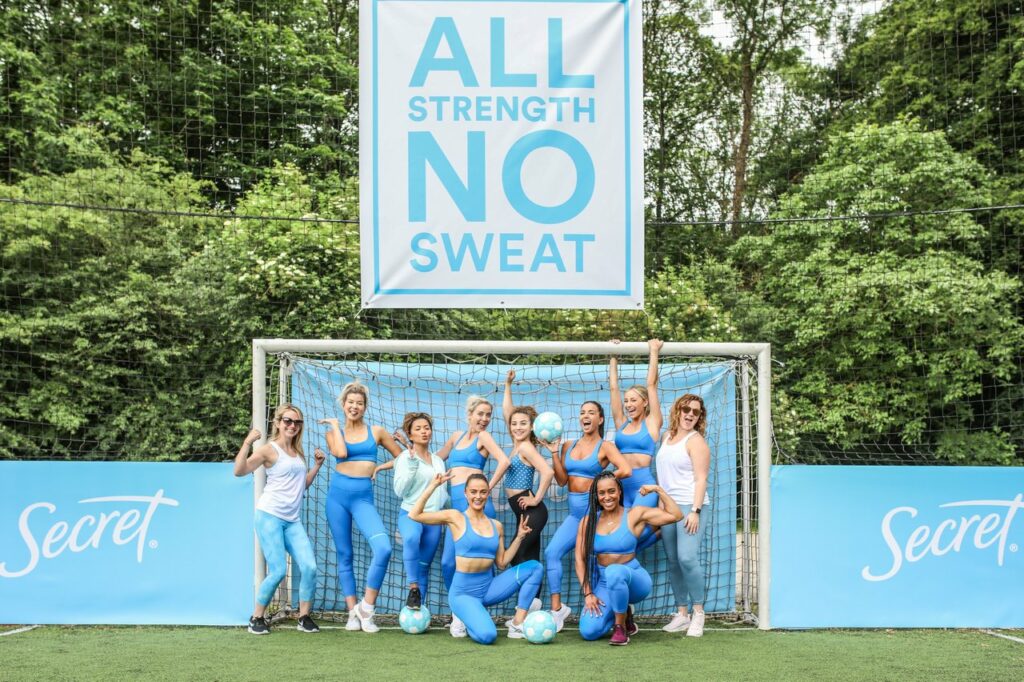 Chloé: Thank you so much Dera for speaking with us! It seems your path to the events world wasn't what you necessarily anticipated for yourself. How did you wind up in this industry?
Dera: I decided to leave the theater arts five years after graduating NYU and performing across the U.S.. I wanted to create the story not be in the story. I landed a position in marketing for liquor brands like Johnny Walker and Corazon Tequila which introduced me to events and the rest is history!
Chloé: What recent changes in the events industry have you been most excited to see happening?
Dera: I'm excited to see that clients are seeking less wasteful options such as donating leftover food or recycling the set pieces.
Chloé: What advice would you give to people interested in entering the events industry?
Dera: I always say to event producers to start in the catering industry because you learn the flow of events and how people move throughout a space very quickly. To do events well, I believe you need to understand what motivates guests and what moves them within a venue.
Chloé: Producing events is a stressful job. How do you stay balanced or navigate the highs and lows?
Dera: I meditate, workout, make sure to spend time with family and friends, go see theater, visit museums, try new restaurants, and spend time in nature. But honestly, being balanced while producing events is hard and when its a long day or more stressful than usual, I don't beat myself up or get upset. I know it is just event life and I love what I do.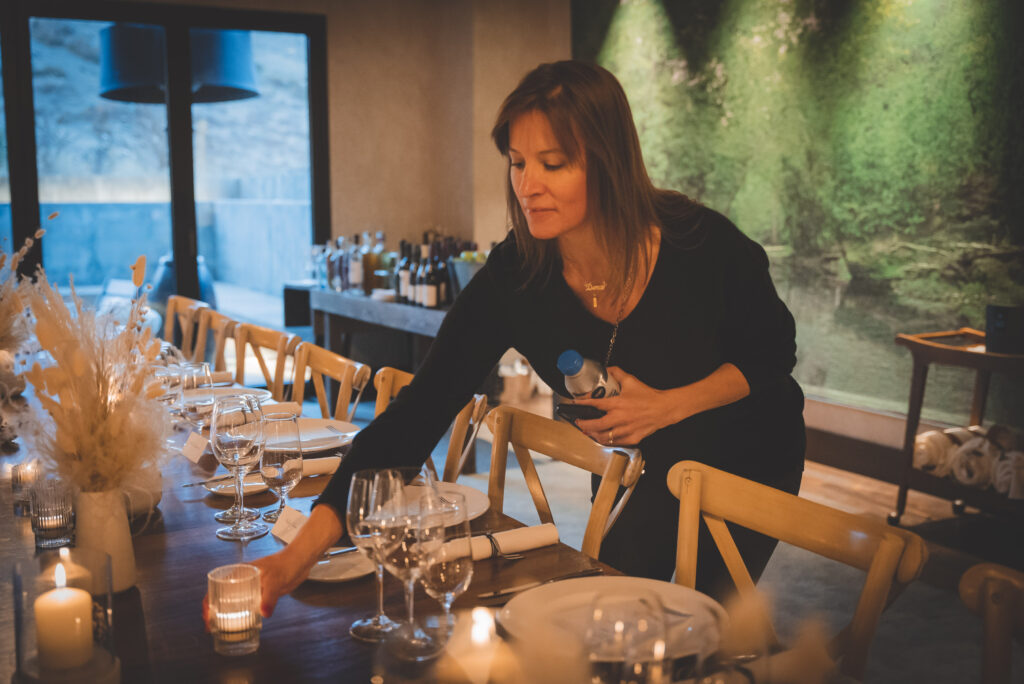 Chloé: You've had a pretty unique start in this industry. Because of that, would you say there's anything that stands out or is different about your event planning process?
Dera: My process really stems from my theater background. As an actor, I learned how to literally tell a story on a stage as a character in costume. Now I look at it through that lens and create those narratives for brands, with them as the protagonist. Identifying the antagonist and what actions are being taken by the brand or the guests to move the brand's — or protagonist's — story forward so they can be the hero of the story!
Chloé: What's a far-out idea you once pitched a client and had them say "ok let's do it"?
Dera: For Good Kind Pure Fragrance Launch, the original concept was a floral arch tunnel but we really wanted to do something more impactful at Flatiron Plaza and created a white forest as a backdrop to highlight the vibrant colors of the packaging with florals. The forest was not developed with real or fake trees but instead wood cut with a CNC machine to specific shapes and with touches of white greenery and florals highlighting the notes of the fragrances. When it came to life it felt like something out of a storybook which felt magical.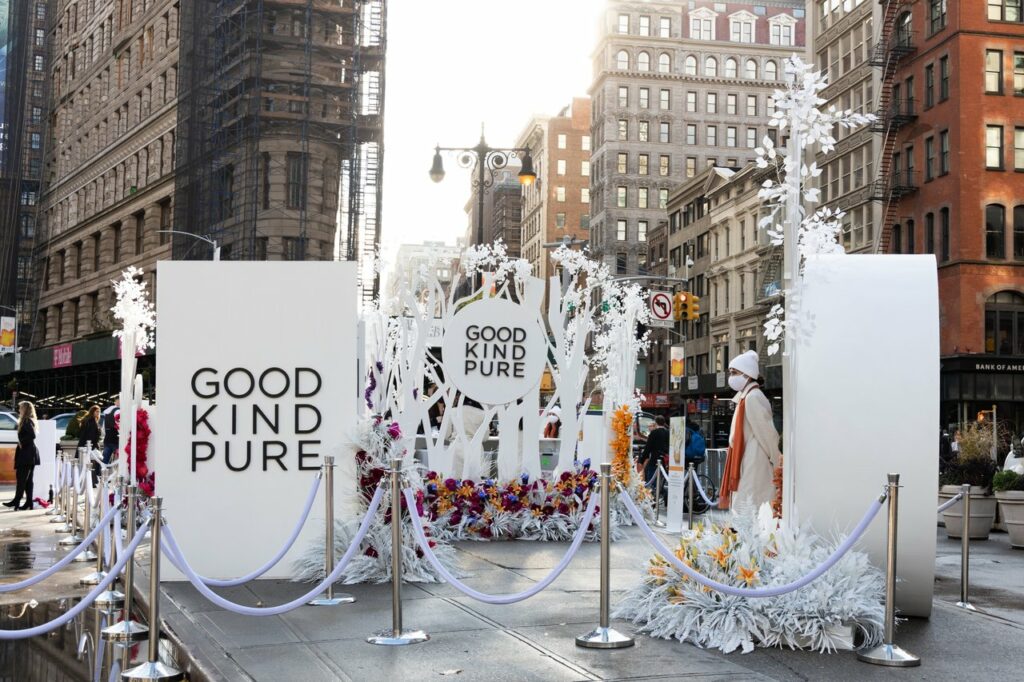 Chloé: How have the last few years forever changed your organization or your role as an event producer?
Dera: Covid really showed me how resourceful we are — as well as myself — and honestly I believe more than ever there isn't anything we can't do.
Chloé: You've been able to work with some top brands over the course of your career. What would you say are some of the most successful brand partnerships/relationships you've had?
Dera: Secret Deodorant, Rao's Homemade, Neutrogena, Shiseido, Nars, CVS, Sephora, Covergirl ... so many partnerships have been successful. It's hard to pick just one.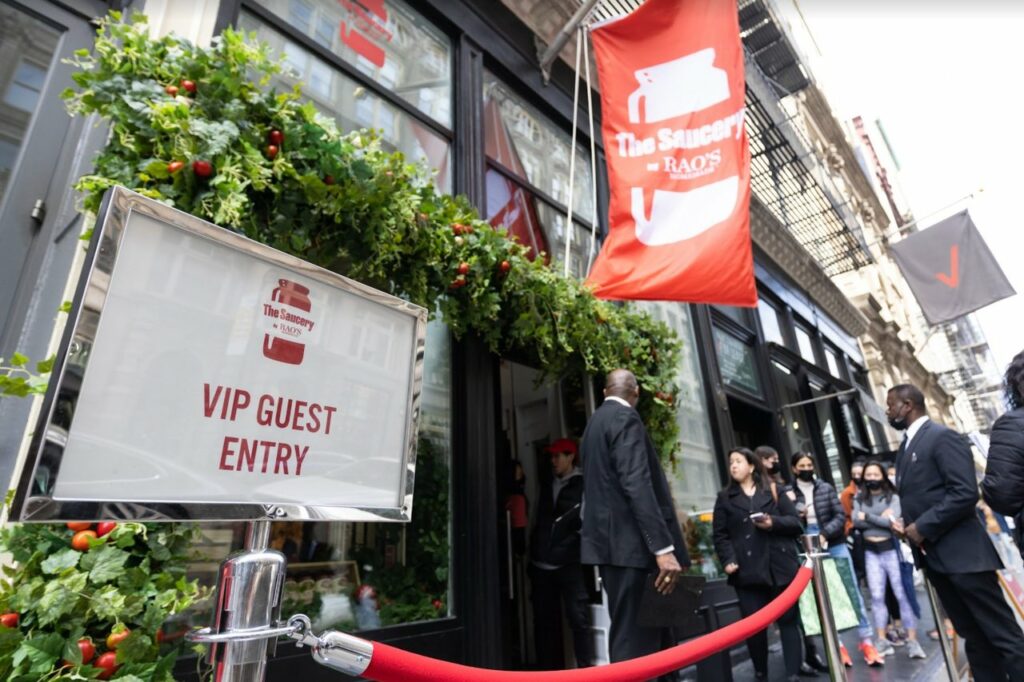 Chloé: Can you share a story about a mistake you made when you were first starting? Can you tell us what lesson you learned from that?
Dera: I remember for a press conference I forgot to order a piece of audio equipment and immediately started having a small panic attack. Our audio vendor, who we still work with today, had my back and brought it anyway. I learned a valuable lesson about vendor partnerships that day and how important they are to event producers. The vendors are the backbone to every event and the people that make event producers look good. I always say — an event producer is only as good as the vendors they choose.
Chloé: Do you have any sayings you live by? Can you share how that was relevant to you in your life?
Dera: Like I mentioned before — an event producer is only as good as the vendors they choose. Some other sayings that are my favorite are: Jump into the deep end. The devil is in the details. Remember to breathe. Life is one big event.
How can our readers follow you online?
They can find me best on LinkedIn - https://www.linkedin.com/in/deralee/ or join our newsletter on our website at www.deralee.com.
Instagram: @deraleeproductions
Portfolio: The Vendry
Want to know who/where Dera sources for her events? Check out her lists made on The Vendry and discover some of her favorite venues and vendors!