Leslie Smith is an Event Marketer at Facebook. With an international career of 12 years in event production spanning the globe from Europe to the U.S., her fluency in French, Spanish, and English and knowledge of different cultures help her craft unforgettable and unique events.
---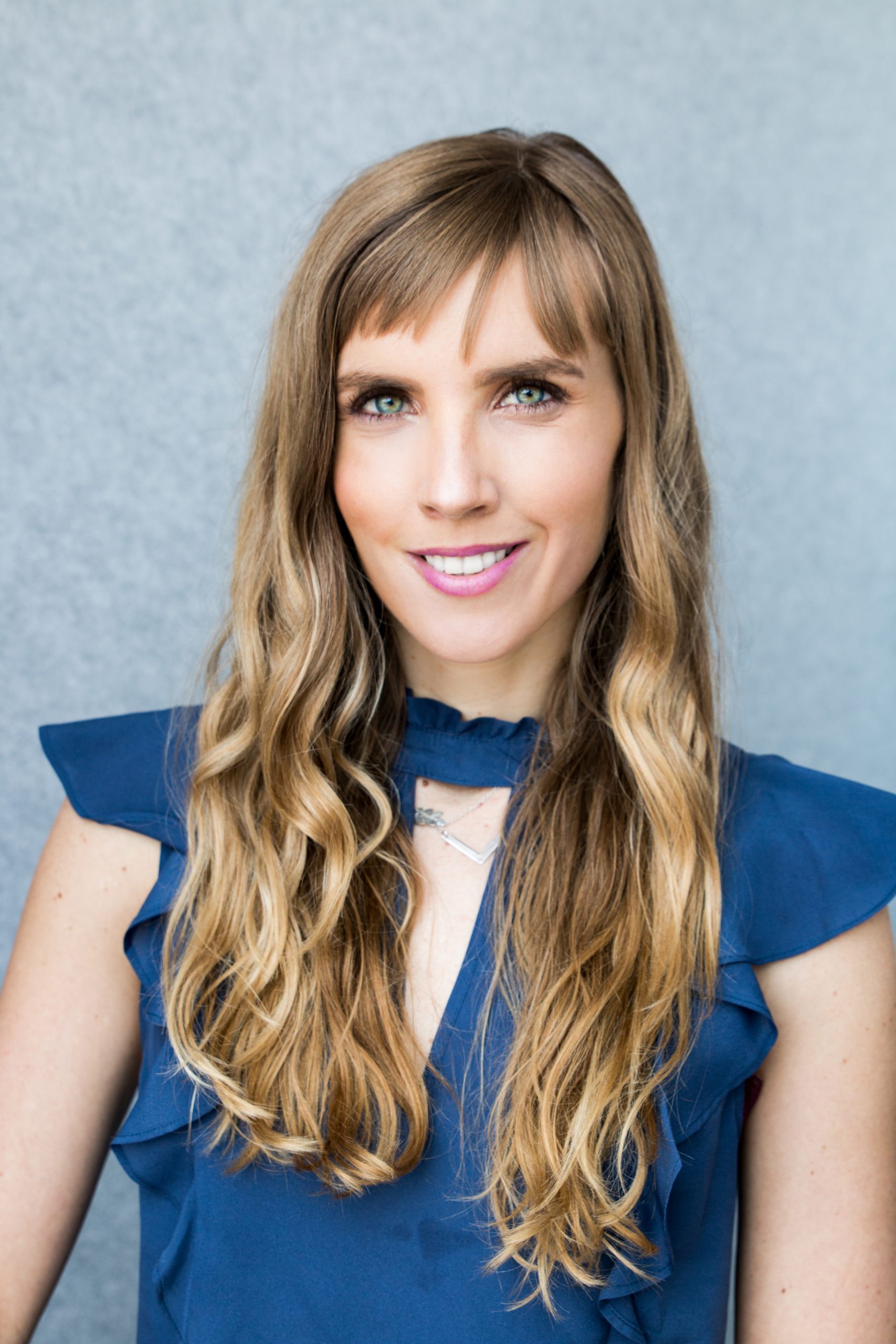 The Vendry: You get to plan really creative events for Instagram. Can you walk us through your creative process?
Smith: When the Instagram logo changed from a mid-century point and shoot camera to a minimalistic sunset gradient-colored outline of a cam image, it opened so many opportunities for us in events. The first thing I try to visualize in my event is how I will incorporate the gradient of colors from our logo. Our goal is to immerse our guests in an Instagram world and to have them experience something they wouldn't be able to experience anywhere else. The gradient colors—yellow, orange, pink and purple—make the event space come to life.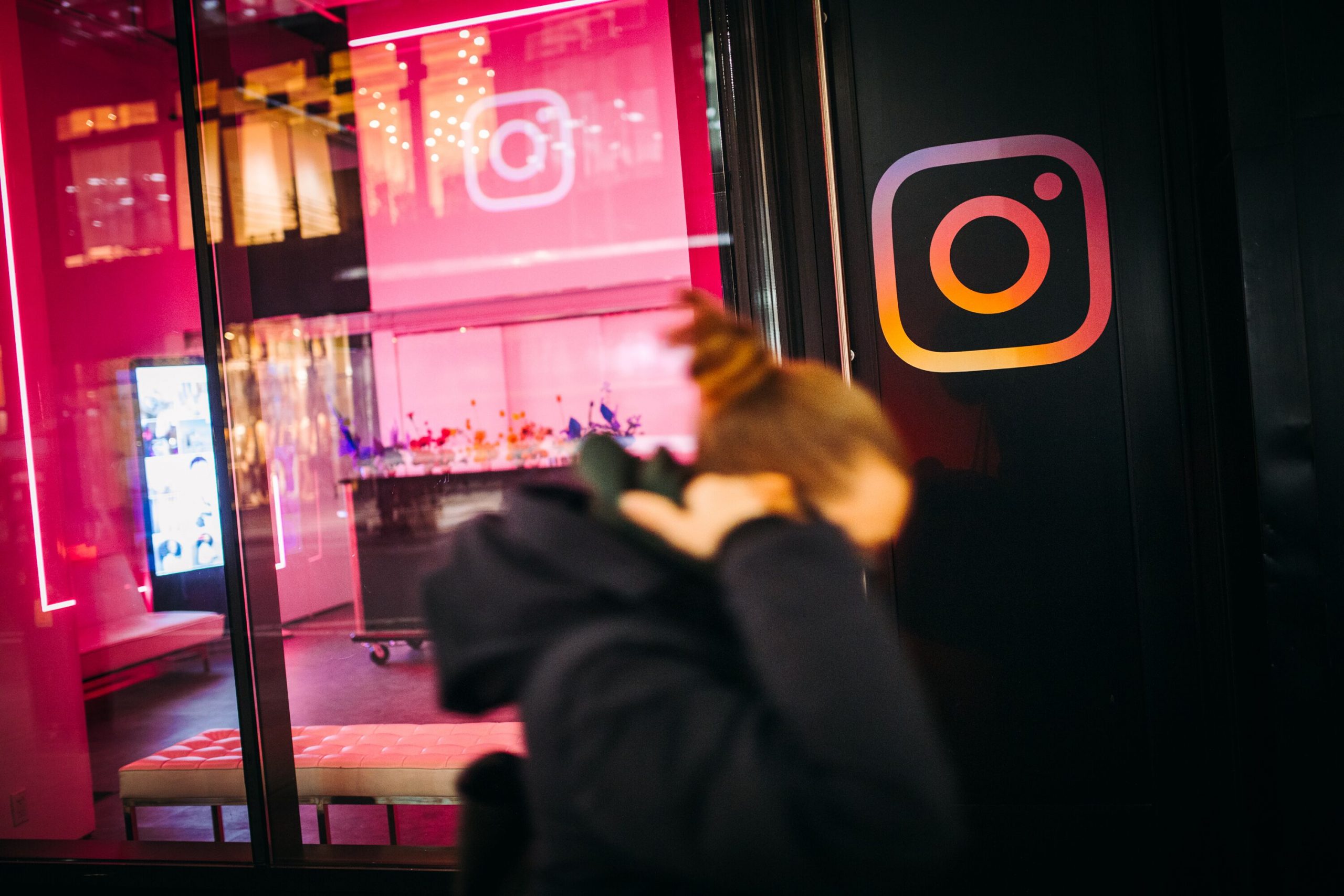 The Vendry: Where do you find inspiration for your events? How do you stay on top of event trends?
Smith: I mostly keep myself informed on events trends by browsing photography on Instagram and from the event decor in our offices around the world. It's a great place to see what other events companies are doing. And while I do get inspiration elsewhere, it's important to us that we create experiences that are unique. I have heard from attendees, "I don't usually attend these types of events but I go to Instagram's because they are different." So whether it's Instagram-branded ice cubes or napkins in the colors of our gradient, attendees pick up on the care we put into everything and notice that we make it all look really "grammy."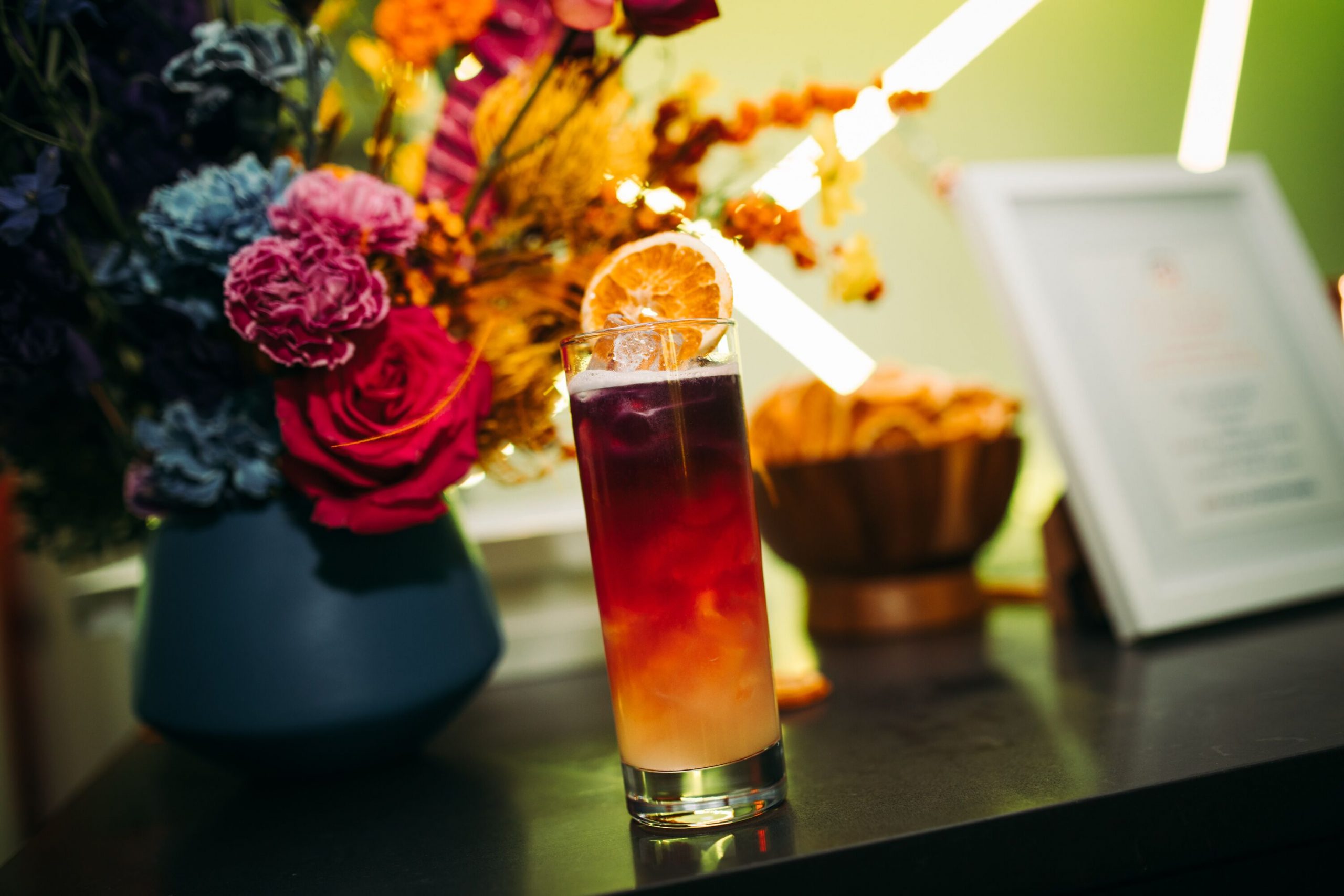 The Vendry: What is your style as an event planner?
Smith: I am known on the team as someone who gets really crazy with the details. Sometimes I worry I sound really rigid and strict when I write briefs but the importance of details is what is going to make our events really stand out. For example, when we work with a new caterer, I send them a mood board and photos of decor and food from past events because I like to incorporate our colors as much as possible including into what we serve to eat and drink. I often have four different appetizers in each of the four gradient colors. I love build-your-own food stations because they engage people in a hands-on activity. I always include our colors in a buffet, especially with the desserts.
The Vendry: What are the main things you look for when choosing a venue for your events? What helps them win that RFP?
Smith: Aesthetic, location, and prices are the three most important factors for a venue. I always try to get blank, sleek and modern spaces that are primarily white or wood so I can showcase the Instagram colors. Industrial-style spaces with large, clean, open walls allow us to project images from Instagram. In addition, we look for convenient locations near our offices. Finally, price is an important factor because we have a very specific budget for every event.
The Vendry: What do you make sure to incorporate into an event, outside of venue design and catering?
Smith: Because Instagram is all about bringing people closer to the things they love, art and photography, we sometimes set up photo opportunities at our events, often with florals we build out with artist and florist partners. At Instagram headquarters, we partner with artists to create murals and sculptures and other art in our work spaces and I often use this art work as inspiration for our event aesthetics. It makes what our team sees at the office every day and at our events cohesive.
The Vendry: How do you create Instagrammable moments at your events?
Smith: Guests take photos of things like the table settings and the menus to share on Instagram because they turn out to be beautiful and compelling. But more importantly, we want the event experience to be authentic and organic, so we don't design them around photos. Sometimes we will have hashtags for our events but we never want to pressure guests into taking or posting pictures.
The Vendry: Has there been a recent event you were particularly proud of?
Smith: We recently did a really fun event in New York to celebrate IGNY's expansion. We served appetizers that were New York foods but in miniature versions—mini pizza slices, mini bagels, mini hotdogs. We created a logo like the classic "I love New York" logo with an Instagram twist and the venue had projection walls all around the guests sitting at the table, fully immersed by NYC images from Instagram posts.
The Vendry: What makes a great event?
Smith: We always want to encourage people to make meaningful connections at our events and for our events to make people feel really special. Events are about communicating an emotion. Positive feedback from guests and witnessing people really happy at an event means a lot to me. Those are the moments I am most grateful that I get to do this work.
The Instagram Women in Tech Dinner was one event I was particularly proud of. It came out looking really great but most importantly our guests had such a great time.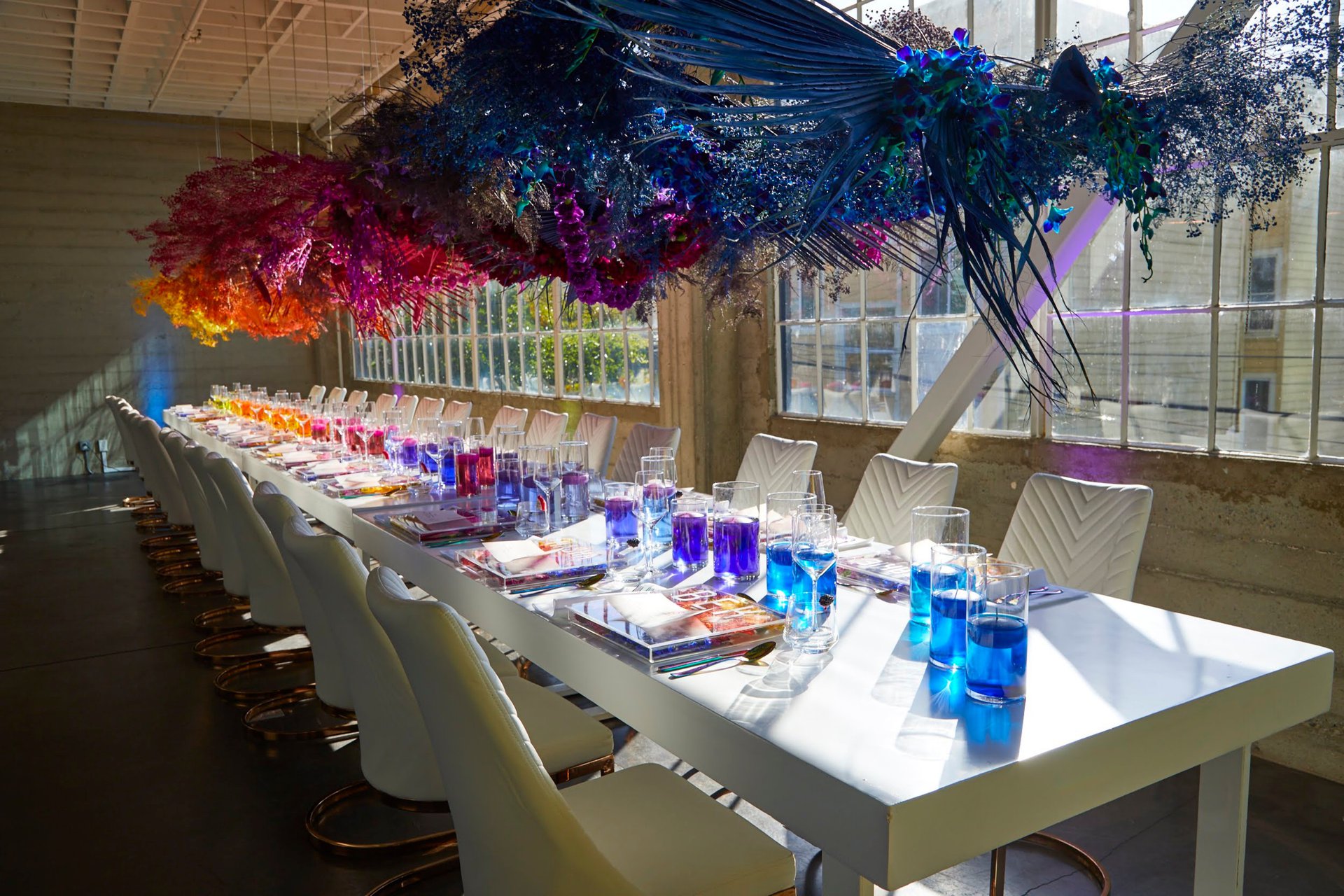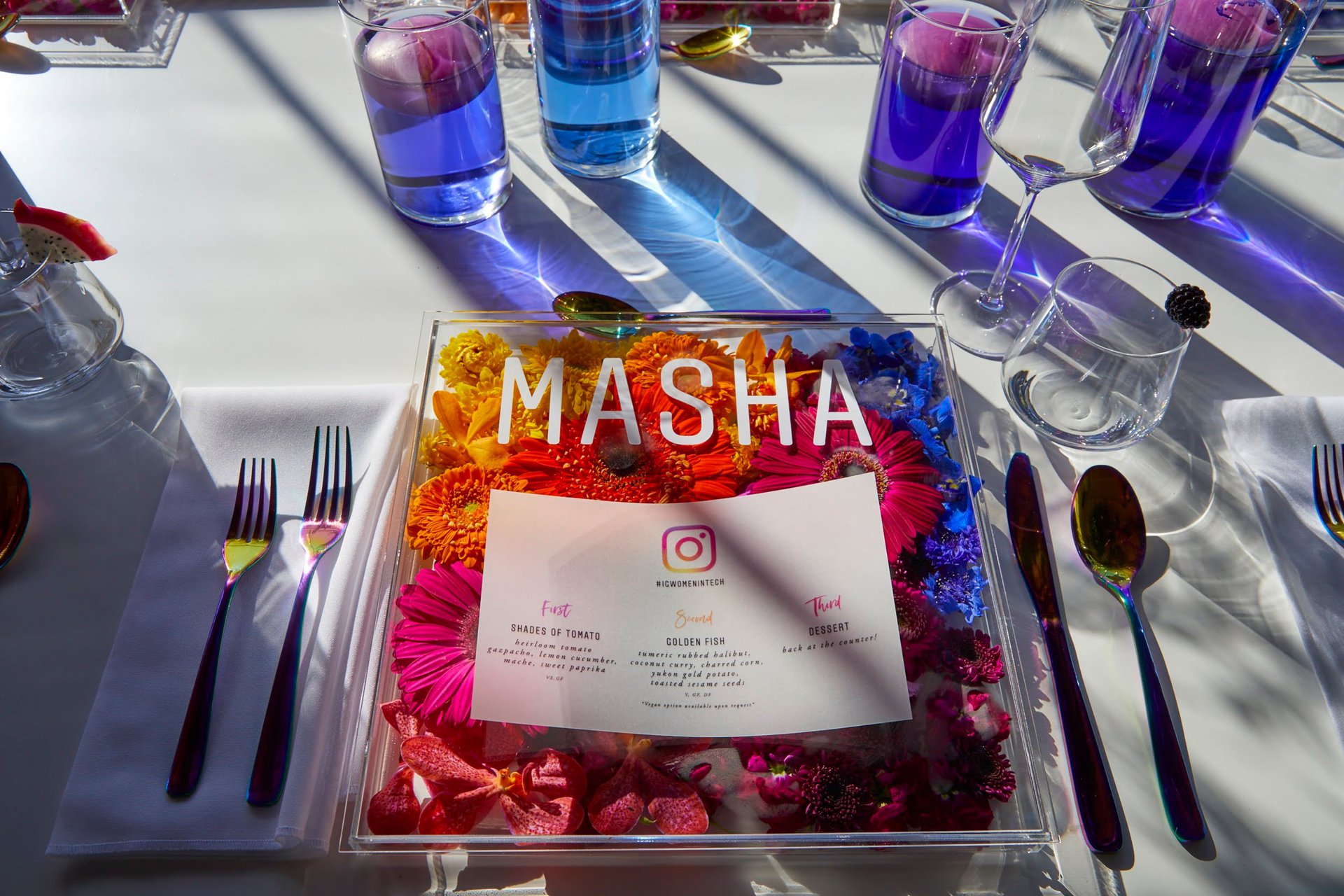 The Vendry: You do events all over the US—how do you discover local vendors to work with? What qualities do you value when evaluating service providers?
Smith: Word-of-mouth referrals, online research, Instagram, and events and branding conferences like Create & Cultivate are all great places to discover local vendors.
For me, quick responses are super important. We often pick the vendor who is going to be the most creative but also who is one of the first to respond to our initial point of contact. We need to know that we have a partner that we can rely on and who can work as fast as we do. Other important elements are their portfolio and their response to our brief. We are looking to find someone who is proactive and that we can trust completely.
The Vendry: What was your background before coming to Facebook?
Smith: I had been working in events for 12 years before my role at Facebook. I am from France and studied events and communication in school. After that, I went to Spain and worked at an event production agency for 2 years, then I worked on marketing, comms and conferences in one of the main Life Sciences Universities in France for a few years. Then I moved to San Francisco and got into venue management. It was through that job that I started to meet tech clients. Now I have been at Facebook for 3 years (including 10 months of contracting).
The Vendry: What is the professional experience that prepared you most for this role at Facebook?
Smith: The work I previously did on events internationally I believe helped me stand out as a candidate. I speak three different languages which helps me connect culturally with the people that I work and partner with. At events, people feel welcome if they feel like they have something in common with the event host.
My experience in a small agency allowed me to touch all aspects of the events industry. Agencies are a competitive atmosphere because you must fight to get and keep clients. I made a lot of contacts and learned to follow a brief. Without this experience I might not have become so detail-oriented.
The Vendry: Any advice for young adults thinking about doing events professionally?
Smith: Know that on top of having a great resume that matches the job description as much as possible, with experience in events (usually 3-5 years can be required), good timing and making a connection with your interviewers are really important. I believe I might have been one of the first applicants for my role at Facebook. I had set up a LinkedIn alert so that when relevant jobs were posted I could apply right away. Then my manager and I really hit it off on our first call. She was and is still an event mentor today!
I had wanted to work in tech and I had applied again and again to different companies, large and small, but continued to get rejected even after extremely positive interviews. Sometimes I thought I was never going to make it. My advice for others is just to keep trying and keep going for it: do not give up! Good things take time :).
---
See more of the work of Leslie Smith here and here on The Vendry.
---