Denver has become a national hot spot — not only as a vacation destination but also as an event destination. Venues in Denver are popping up left and right and the restaurant scene is hot, with private dining rooms that boast not only great views, but delicious food. Private dining in Denver isn't just back rooms in breweries (and we love breweries). You'll notice some much-appreciated themes in this city, like the fact that wine cellars make excellent eating areas. (For décor purposes, of course…) There's also a resounding love affair with the steakhouse as an institution, albeit ones where there's something for everybody on the menu. Herewith, our private dining room Denver compendium.
13 Gorgeous Private Dining Rooms in Denver
We've rounded up a baker's dozen list where the drinks are excellent, the food delish, and the setting top notch.
1. EDGE Restaurant & Bar
Neighborhood: Union Station
Capacity: 250
Every city needs a good steakhouse, and in Denver you've got a couple. First up: EDGE Restaurant and Bar. The food–whether it's meat or veggies–is always a crowd pleaser, and the design is similarly top notch. Private dining rooms come in the forms of three glass-enclosed separate spaces, meaning you can keep an eye on the happenings but also feel separate. You can play around with a combo of spaces, or do a buyout for 150 seated/250 standing.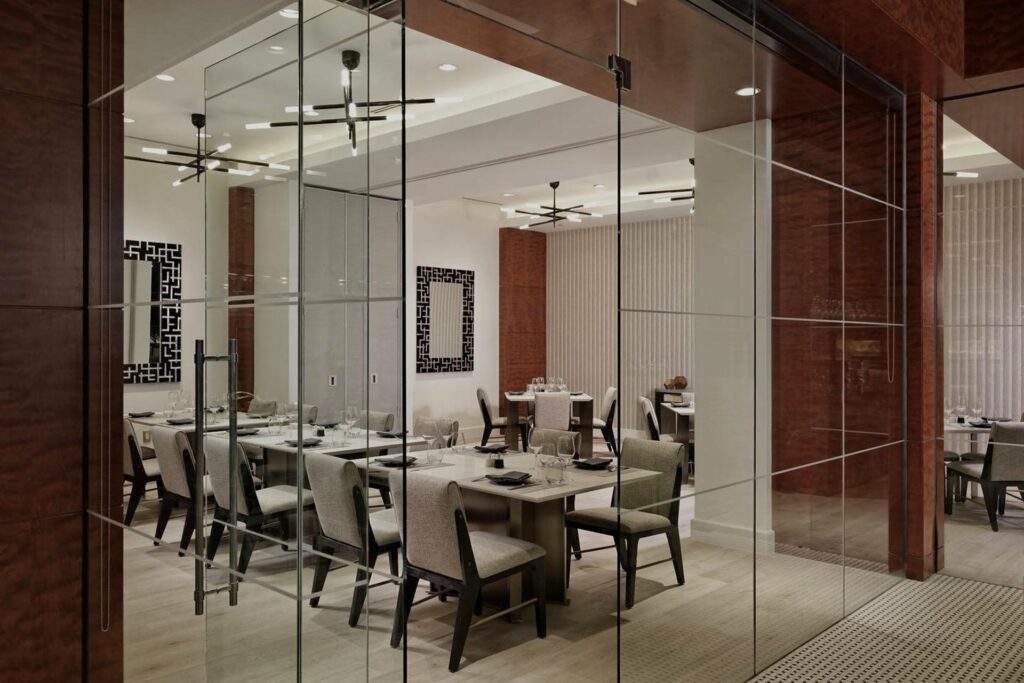 2. Guard and Grace
Neighborhood: North Capitol Hill
Capacity: 70
It's impossible to talk about Denver steakhouses without also flagging Guard and Grace. Guard and Grace is part of the lauded TAG Restaurant Group, a Denver-based restaurant collective headed up by Chef Troy Guard. He swapped his native Hawaii for a land-locked state after years of traveling and finetuning his craft in Asia, cultural and geographic influences he brings to the menu. At this spot you also have three private dining spaces to play with, or you can combine them for a larger group of 70 seated/125 standing. The rooms have full A/V capacities so no need to schlep in extra equipment.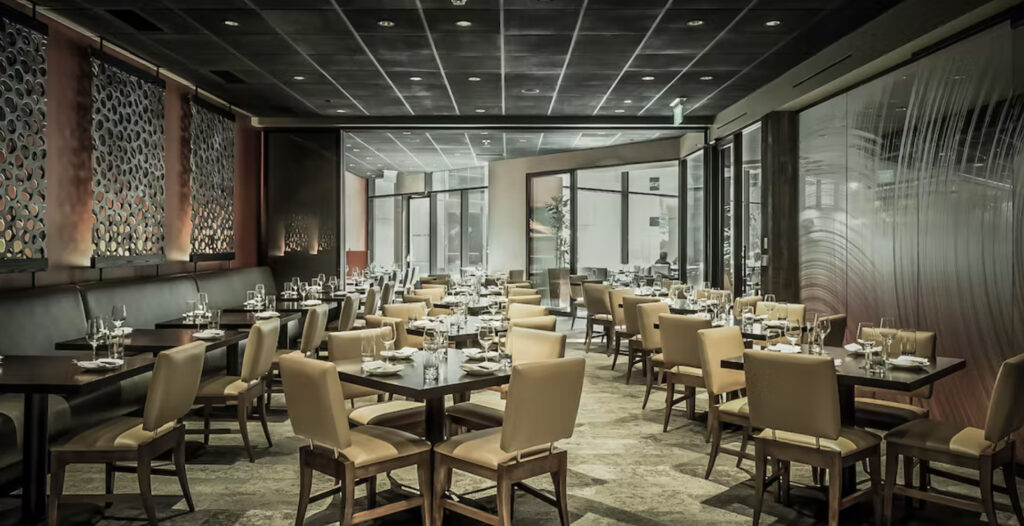 3. Mercantile Dining & Provision
Neighborhood: Union Station
Capacity: 16
Mercantile Dining & Provision looks to bridge the gap between farmer and consumer. The dishes tell a story, from harvesting on the farm to the presentation on the table. While a buyout will accommodate 85, for more intimate gatherings oenophiles will appreciate the wine library as a place to take a seat. For what it's worth, the food here is particularly Insta-worthy.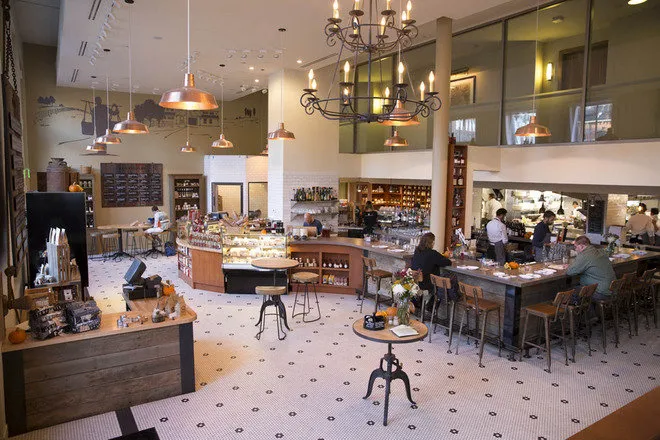 4. Ocean Prime Larimer Square
Neighborhood: Union Station
Capacity: 48
If you're looking for surf and turf in the most elegant of settings, Ocean Prime Larimer Square sets the bar. Ocean Prime has almost 20 national locations, including another Denver locale in the Tech Center. This has some truly stunning private dining options, including a potential combo of two rooms that will seat 48. It's very glam but tasteful and the food lives up to the hype, and then some.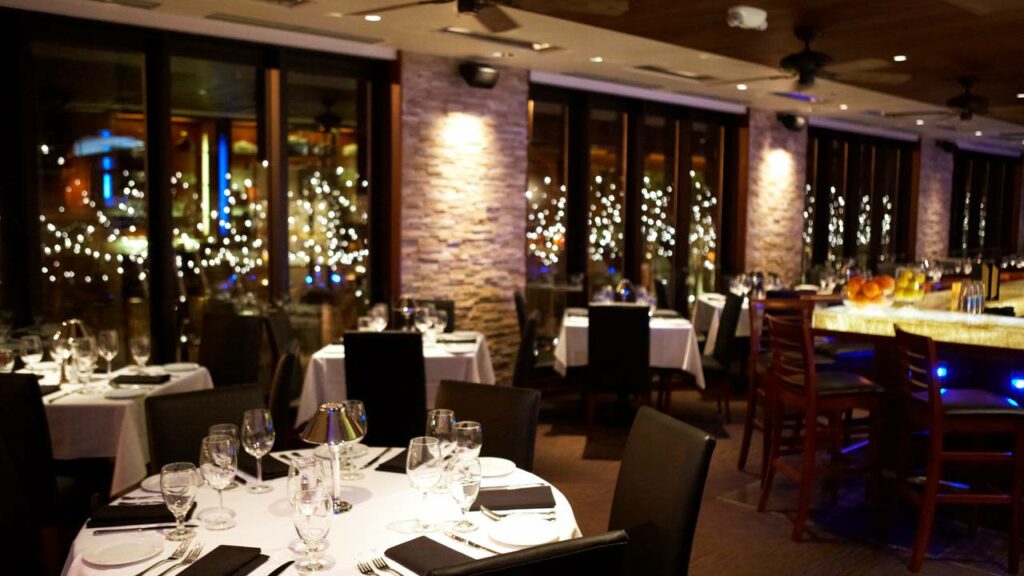 5. The Nickel
Neighborhood: Central Business District
Capacity: 77
The Nickel at the Hotel Teatro has been called Denver's best hotel restaurant, an accolade that's well-deserved. You can always rent out the dining room for 77 seated or 150 standing. That said, if you're looking for a more private one you are spoilt for choice with a wine cellar and an area they call The Study. This is a genuinely cool space that taps into a sense of nostalgia but simultaneously feels very modern. It has a large fireplace, floor-to-ceiling bookshelves, and a chandelier. The area is also deceptively large yet intimate in feeling.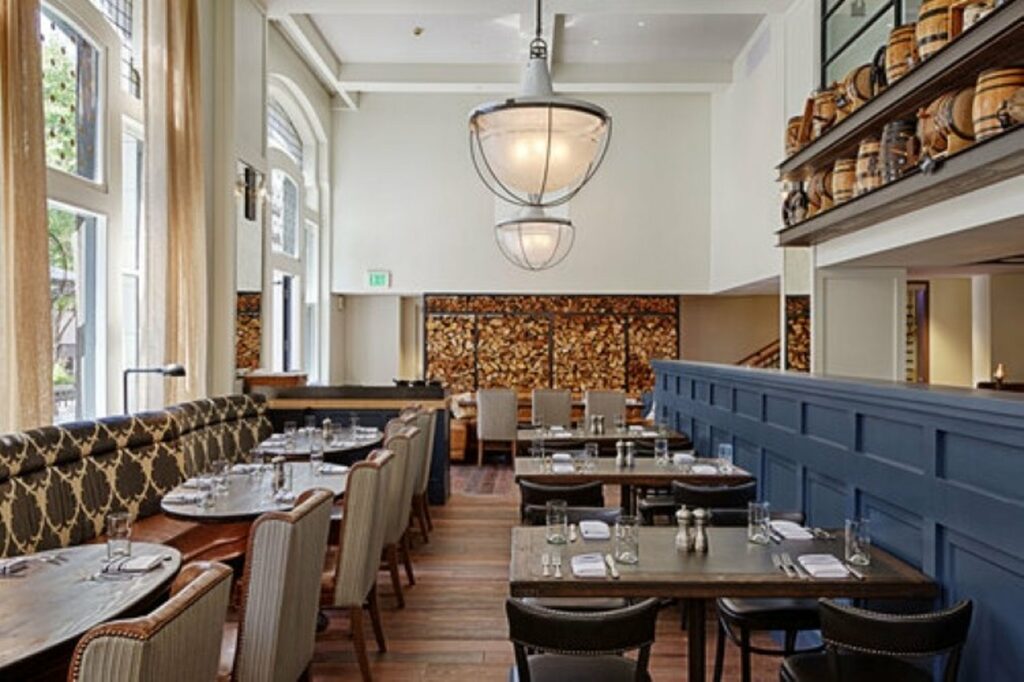 It's all about the finishing touch. Browse the top florists in Denver!
6. Bistro Vendôme
Neighborhood: Union Station
Capacity: 80
Bistro Vendôme takes a cue from the City of Lights, and in particular one spot—Place Vendôme, the historic square. This Paris-meets-Denver eatery offers a buyout for 80, in addition to private and semi-private options for smaller groups. They can also play around with the seating configuration in the main dining area to further mix things up.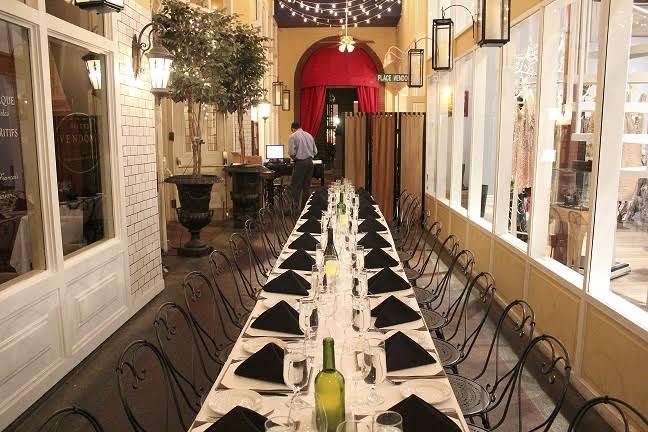 7. Barolo Grill
Neighborhood: Cherry Creek
Capacity: 32
Authentic Northern Italian fare is on the menu at Barolo Grill. As a brief recap/trivia tangent, Northern Italian food tends to be more about the land while Southern Italian food tends to be more about the sea. Another thing Italians and Coloradans seem to have in common is a love for a wine room when it comes to private dining areas, because that's available here as well. You'll also be surrounded by wine bottles in their Red Room private dining area, while the larger Garden Room (fits 32) leans into the exposed brick look with antique Italian posters for some signage.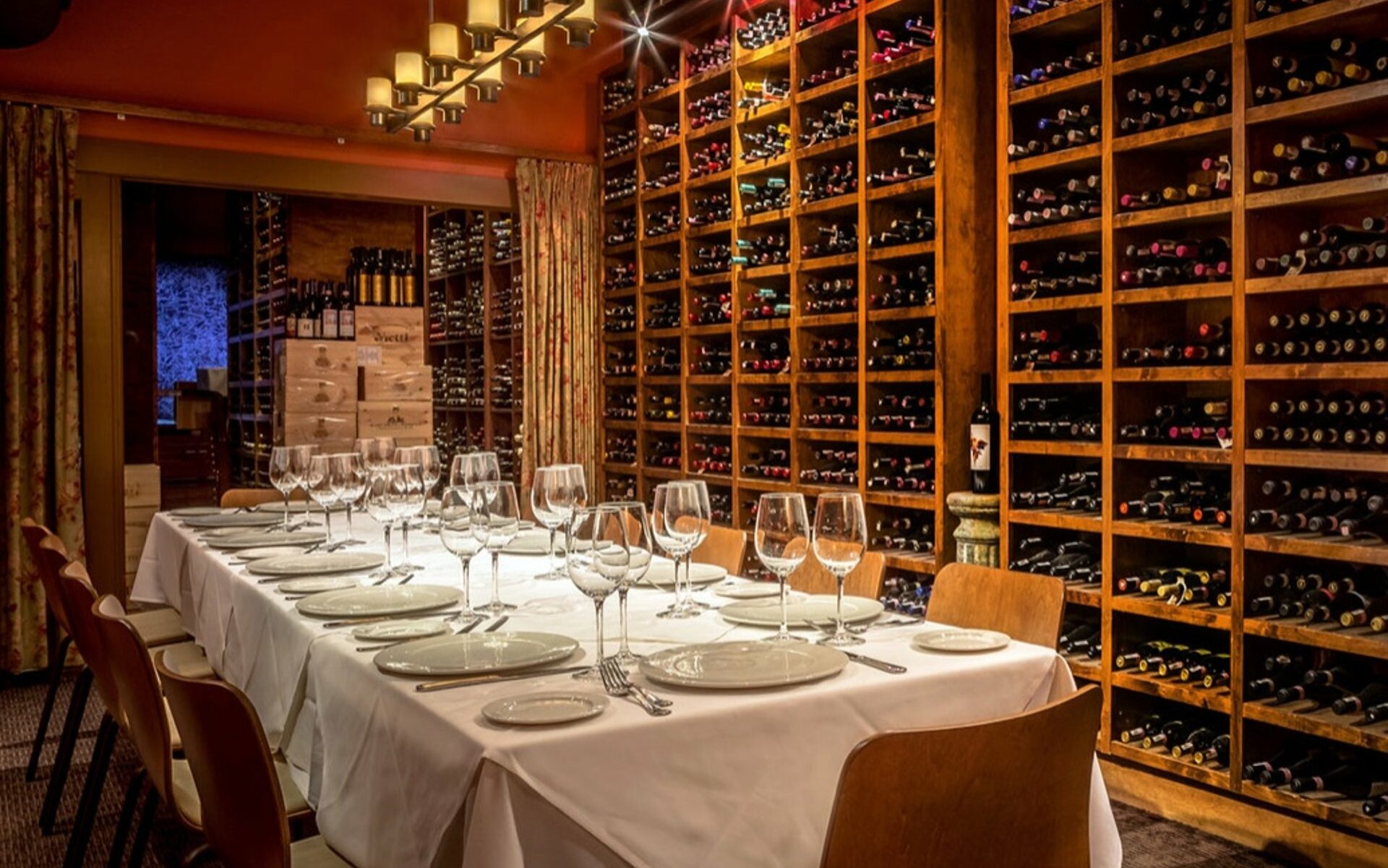 8. Coohills
Neighborhood: LoDo
Capacity: Contact for more info
Tom and Diane Coohill started their eponymous restaurant with an aim to create a European dining experience but with a seasonal focus on local, regional, and farm-fresh ingredients. At Coohills there are private, semi-private, and combo options, up to a full buyout which can host 200 seated or 400 reception-style. Hot Tip: make sure to try their signature crab cakes.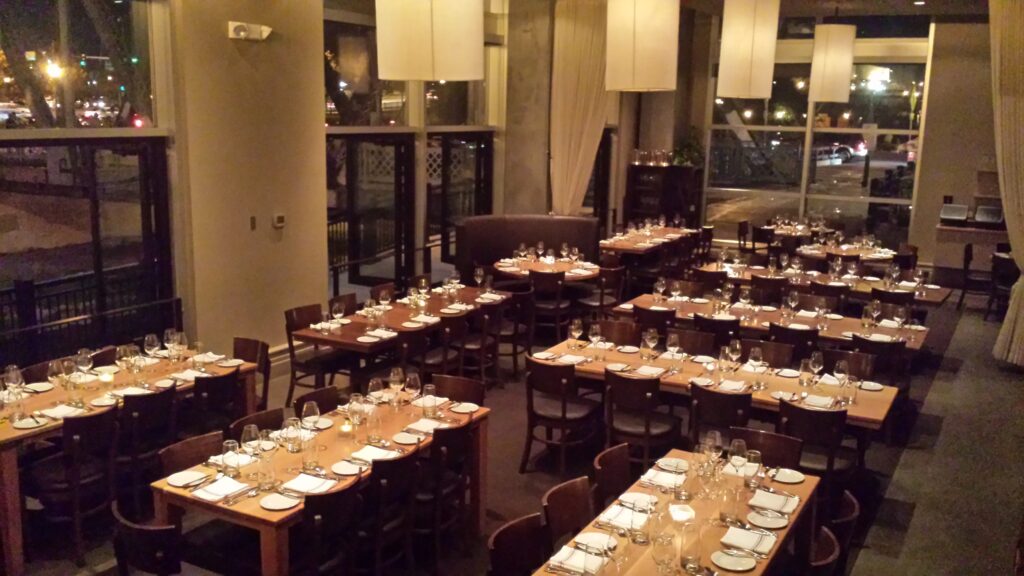 9. ELWAY's Downtown
Neighborhood: Central Business District
Capacity: 24
ELWAY's Downtown is located at The Ritz-Carlton, which should set the scene in-and-of-itself. However, a great thing about Denver is that even in the most elegant places there just isn't an air of pretension. There's any number of options and combos here. (Well, technically nine.) That said, a buyout gets you 90 if you need a place for a larger crowd. .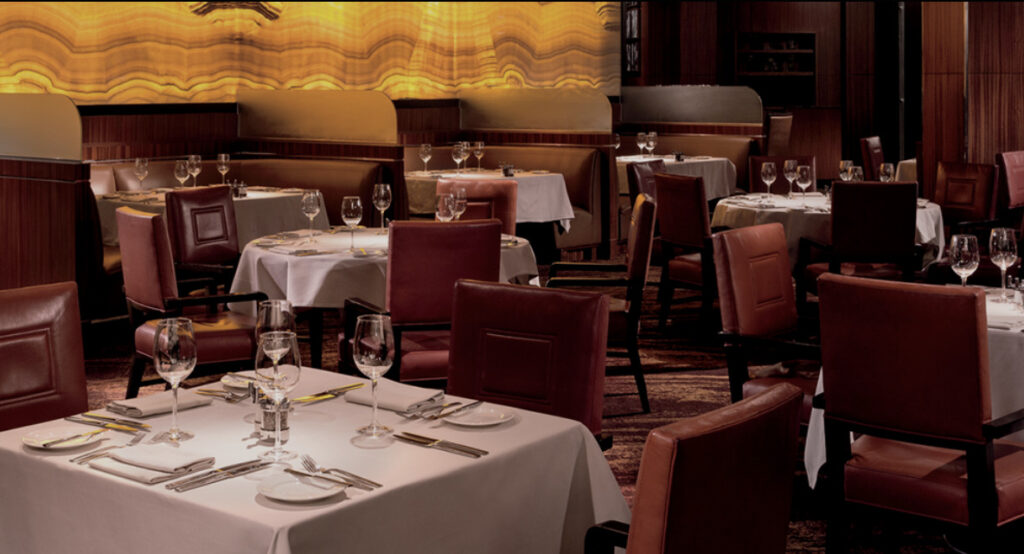 10. The Capital Grille
Neighborhood: Union Station
Capacity: Contact for more info
The Capital Grille is a boldface name when it comes to steakhouses in just about every major American city. Their offerings at this location re: private dining are pretty impressive, even for them. What you get: a personal event coordinator; wine pairing guidance; customized menus; complimentary valet parking (after 4 p.m.); and a host of equipment to meet your tech needs.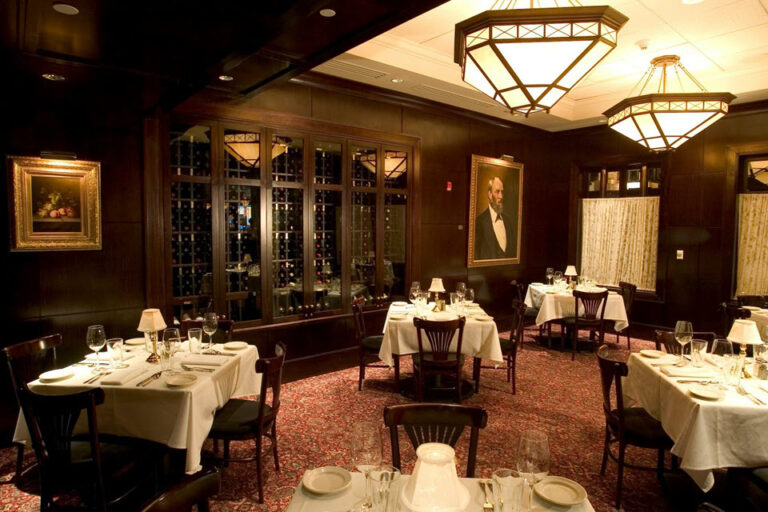 11. Panzano
Neighborhood: Central Business District
Capacity: 50
If you love a statement chandelier and a massive window, Panzano should be on your shortlist. This restaurant, which specializes in Northern Italian cuisine, has ended up on Zagat's best restaurants in America roundup. It's an inclusive place at this eatery when it comes to variety in diets—if you're gluten-free or vegetarian you'll still leave well-fed in quality and quantity. Buyout can hold 170, but private dining options include (you guessed it!) a wine cellar.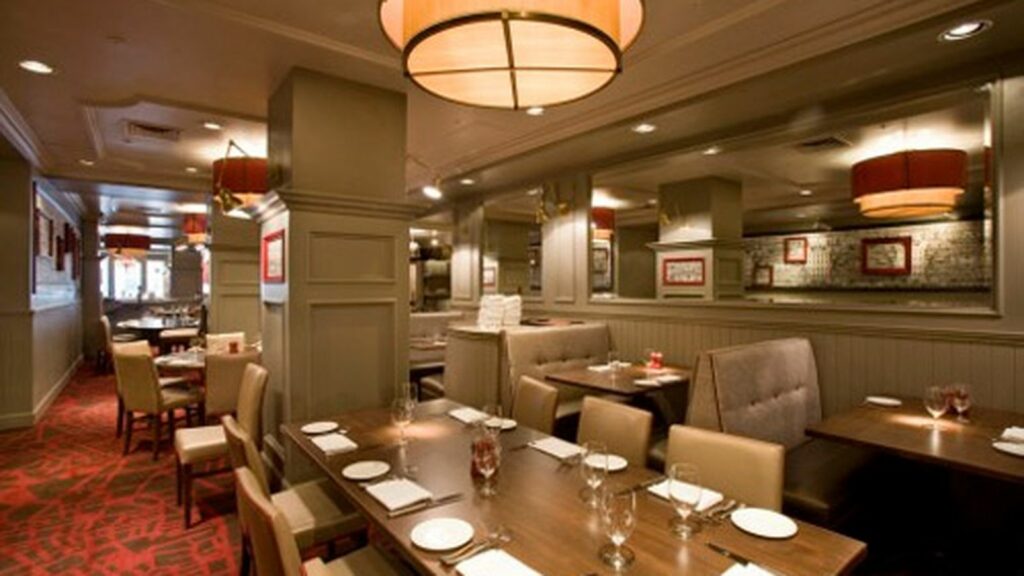 12. Luca
Neighborhood: Governor's Park
Capacity: Contact for more info
Private dining at Luca is like dining at a pop-up gallery in Brooklyn, and we mean that in the best way possible. Wood is very much the look here, which frankly is always a winner in our mind. It has a garage door which you can open up weather-permitting for that indoor/outdoor feel. Most importantly, the food: it's Italian carb heaven.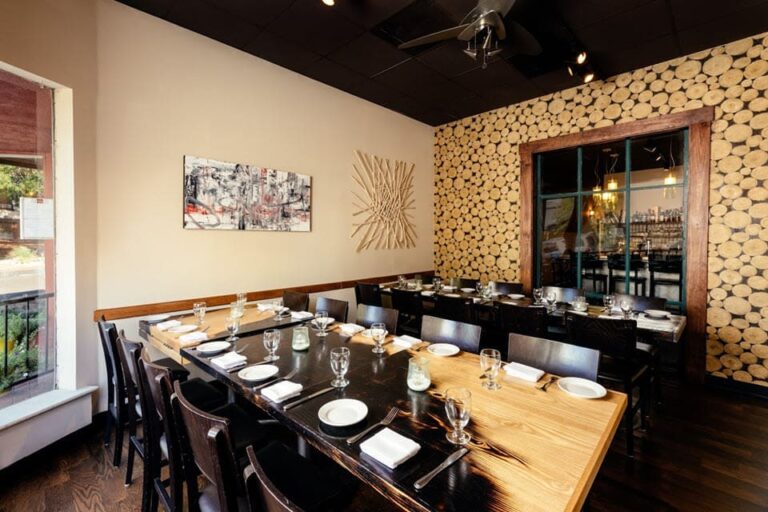 13. Table 6
Neighborhood: Alamo Placita
Capacity: 70
At Table 6 you can actually get a private room for 16, or buyout the restaurant if you want to go big with 70 patrons. The focus is American comfort food, but not the drive-thru kind. Instead think Fried Green Tomato Napoleon, Alaskan Halibut Nicoise, Banana Pudding, and handpicked vintages from their in-house sommelier.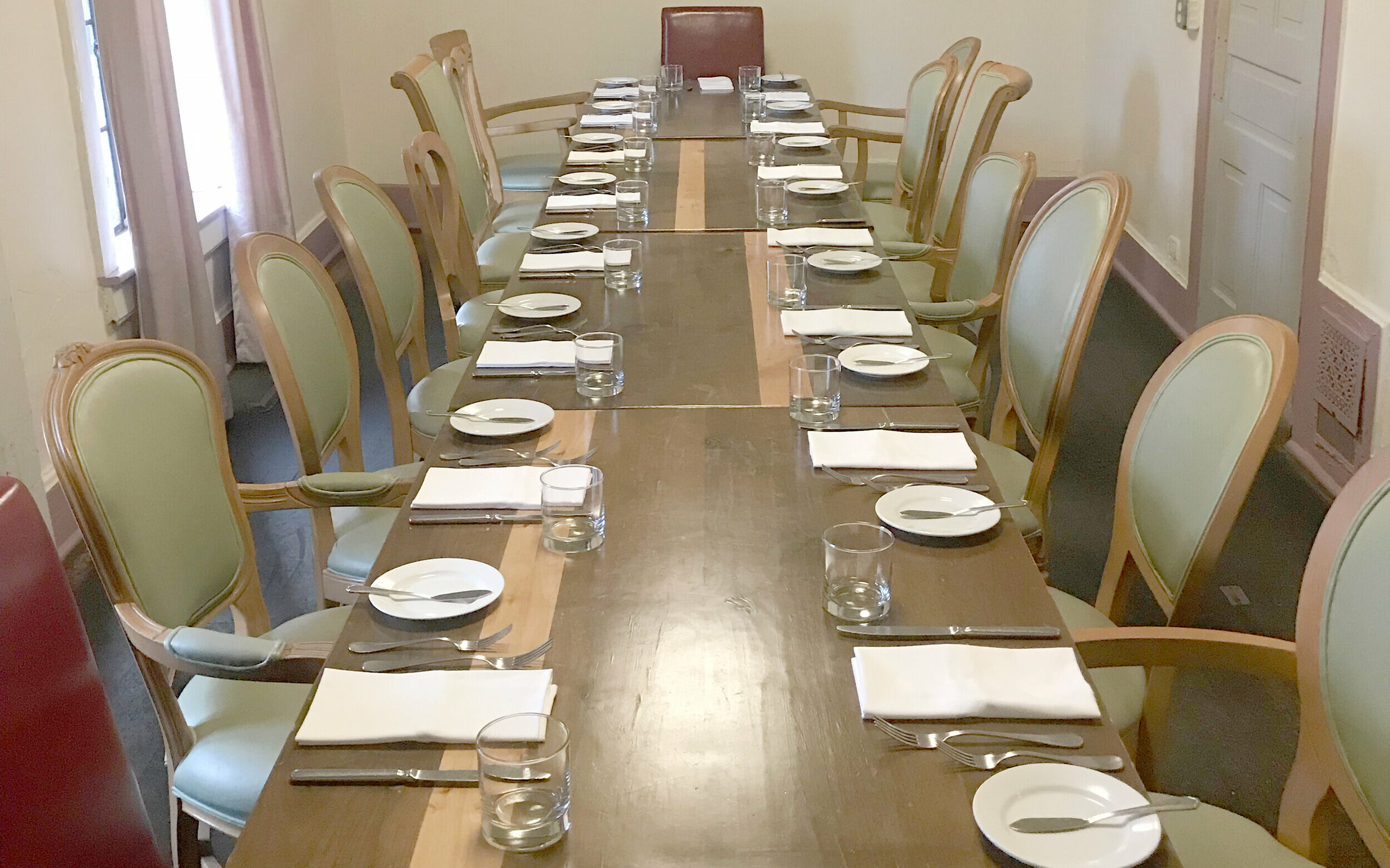 Why Finding the Right Private Dining Room is So Important
If you're not opting for a buyout, a private dining experience will inevitably have a more intimate feel. You can always put your own stamp on things with accouterments but here it's really about the spot. Definitely do your scouting in person for private dining in Denver, and reward yourself with a Colorado craft beer at the bar. All in the name of research, of course.
Important Things to Consider When Booking a Private Dining Room
Headcount is obviously important, as is budget, location, etc. However, also keep an eye out for the little things like what seating configuration will look like. If you're opting for semi-private over your own room, what are the acoustics going to be like? Will the menu accommodate a variety of diets? It's in the details.
Find the Best Corporate Event Venues on The Vendry
The Vendry is here to be your one-stop-shop for sourcing the best venues and vendors. Whether you're looking for private dining rooms in Denver or rooftop spots in Los Angeles, we're here to help get you started.
Read More:
Stunning Rooftop Venues in Denver for Your Next Event
Amazing Corporate Event Venues in Denver
Fabulous Large Venues in Denver for Your Next Big Event