Planning & Production: WEBB Production
Event: Domopalooza
Client: Domo
Interview with Katie Krongard, Art Director, WEBB Production:
"Our challenge was to transform Domopalooza, an in-person event for 3,000 to a 100 percent digital event. Tech company Domo's March 18 conference was in the first wave of the pandemic cancellations, so WEBB was learning as we built the digital conference.
The first step was to determine whether we were recreating the in-person event on a digital platform or completely reimagining the event. We had to determine how to change expectations and that included communicating with participants regarding the new format.
Second, we had to assess internal capabilities. Did the client have an existing web team to support the conference? Would they use the company website? Fortunately Domo was able to build out their own website for the event.
Third, we built content around what our client's platform could support. An important question we considered was how much would be live and how much would be pre-recorded? We had to figure out how to modify content to make it more deliverable online. You can't produce an 8-hour video and expect to keep people's attention.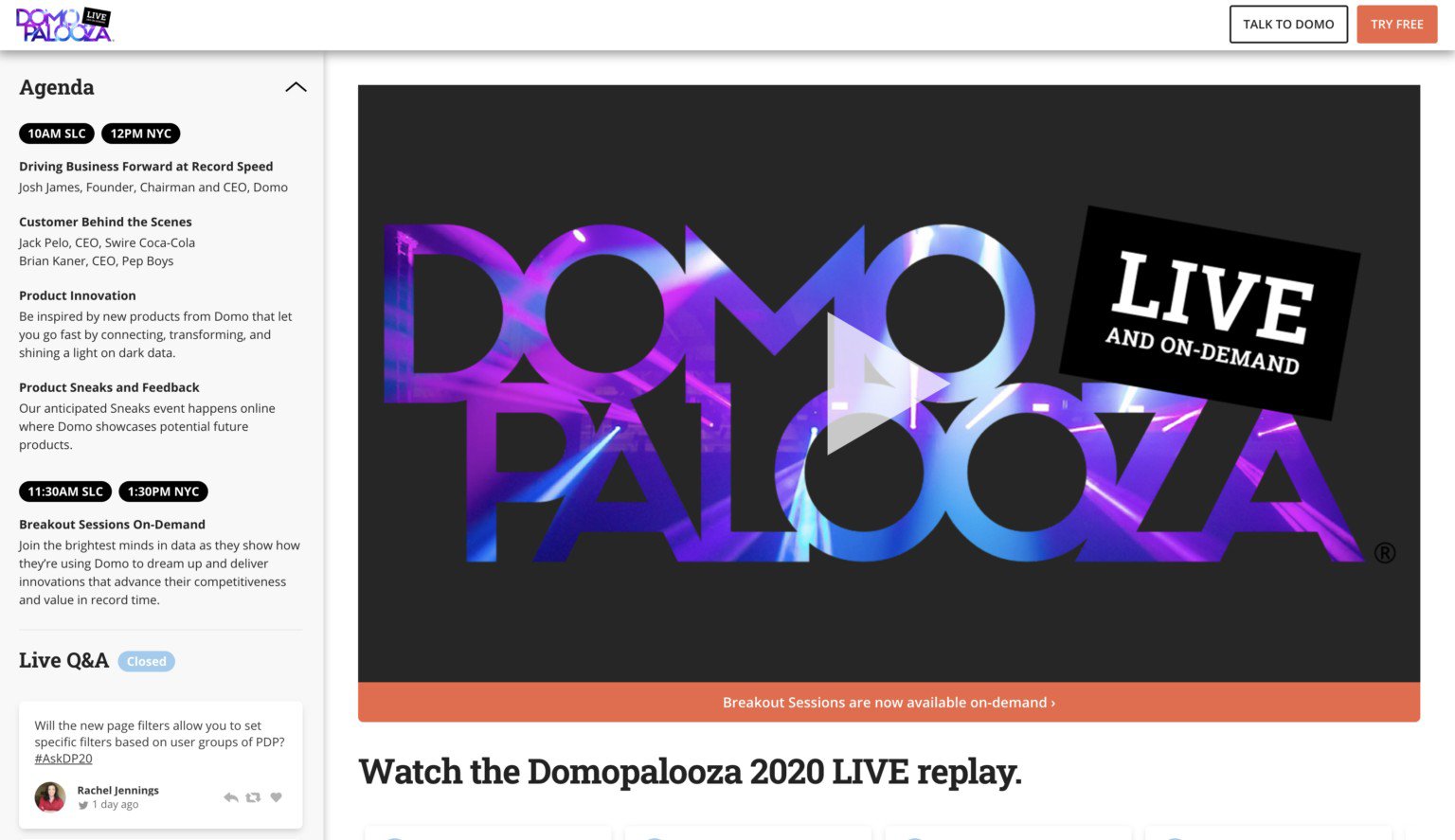 Advance preparation was key. WEBB sent guest speaker packets to people's homes to ensure good production value. We advised speakers about needed lighting equipment and appropriate clothing.
When the pandemic nixed our plans to do the livestream at Snowbird we had to make a serious pivot. We built a studio at our headquarters in Salt Lake with an LED wall, a 5 camera set, and full graphic capability. A 5.7 earthquake occurred the morning of the live stream, along with 20 aftershocks. The LED wall was swinging back and forth, but fortunately our live stream prevailed.
We were also fortunate that our client, Domo, is a tech software company, with its own platform and internal support. And Domopalooza attracts people who use the Domo software and want to learn how to use it better. Domo expected 3-4,000 attendees and had 8,000 sign on. People continued to sign on after the event, further increasing viewership and visibility.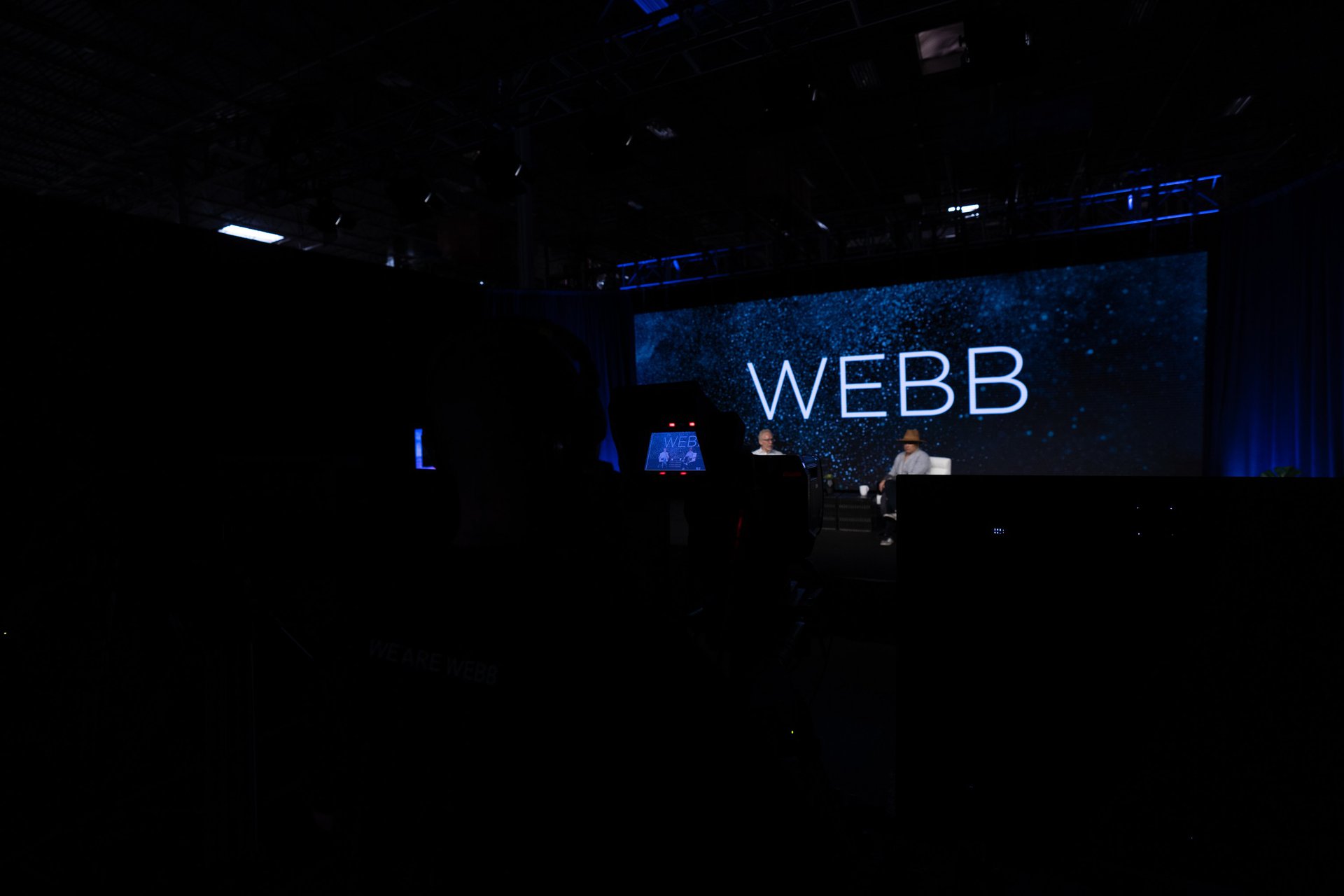 Takeaways:
The digital event is an opportunity for companies to gain more exposure. Even an in-person event will reap huge value with virtual content. Messaging can live online as people continue to return to the posted content.
People need tech and web support. WEBB can provide a pre-built website with interactive features. We are continually adding features as we continue to discover audience needs.
We learned that people spent an average of 35 minutes before clicking away. As we develop future online events we will think about that marker and how various audiences navigate the online experience.
Let people dictate their own user experience. Allow them to interact with the content after the event.

---
Looking for Inspiration for your next virtual event? Check out our Virtual Event Galleries and learn more about WEBB Production on The Vendry.
---