The pressure to host events at the newest and hottest venues is both an expectation and a pain point in the events world. Event pros are expected to be the first to know about the new rooftop bar that just opened and is impossible to get reservations to, the hot club that a celebrity hosted their birthday party at, or even that their boss's favorite restaurant is closing soon. It's extremely important for event planners to have access to the latest industry news and as quickly as possible. That's why we're bringing you IndustryIQ.
IndustryIQ provides the most up-to-date industry news in one centralized feed, making it easy for event planners to keep a pulse on venues and vendors across North America. Planners can now stay in the know on what businesses are hosting celebrity events or corporate conferences, reopening or undergoing renovation, or being ranked as new, hot and trending.
Browse a consolidated news feed of recently published articles
Updated daily, the IndustryIQ newsfeed aggregates news from your favorite publishers including Vogue, Travel & Leisure, Eater, TimeOut, Condé Nast Traveler, and many more.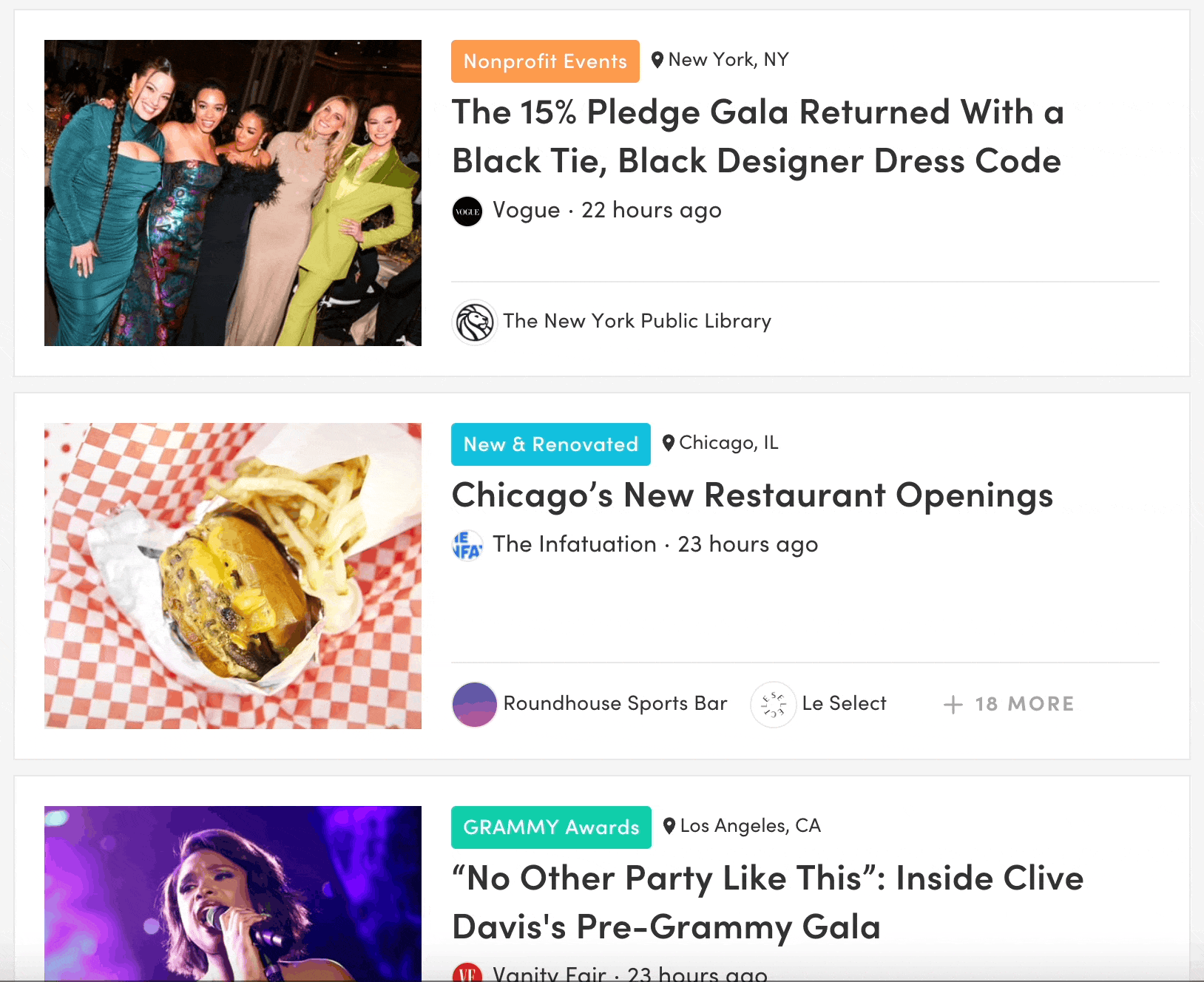 Save featured venues to your Knowledgebase
When articles collect helpful information, we'll automatically turn these into Lists. You can instantly save these featured venues and vendors to your Knowledgebase directly from the article.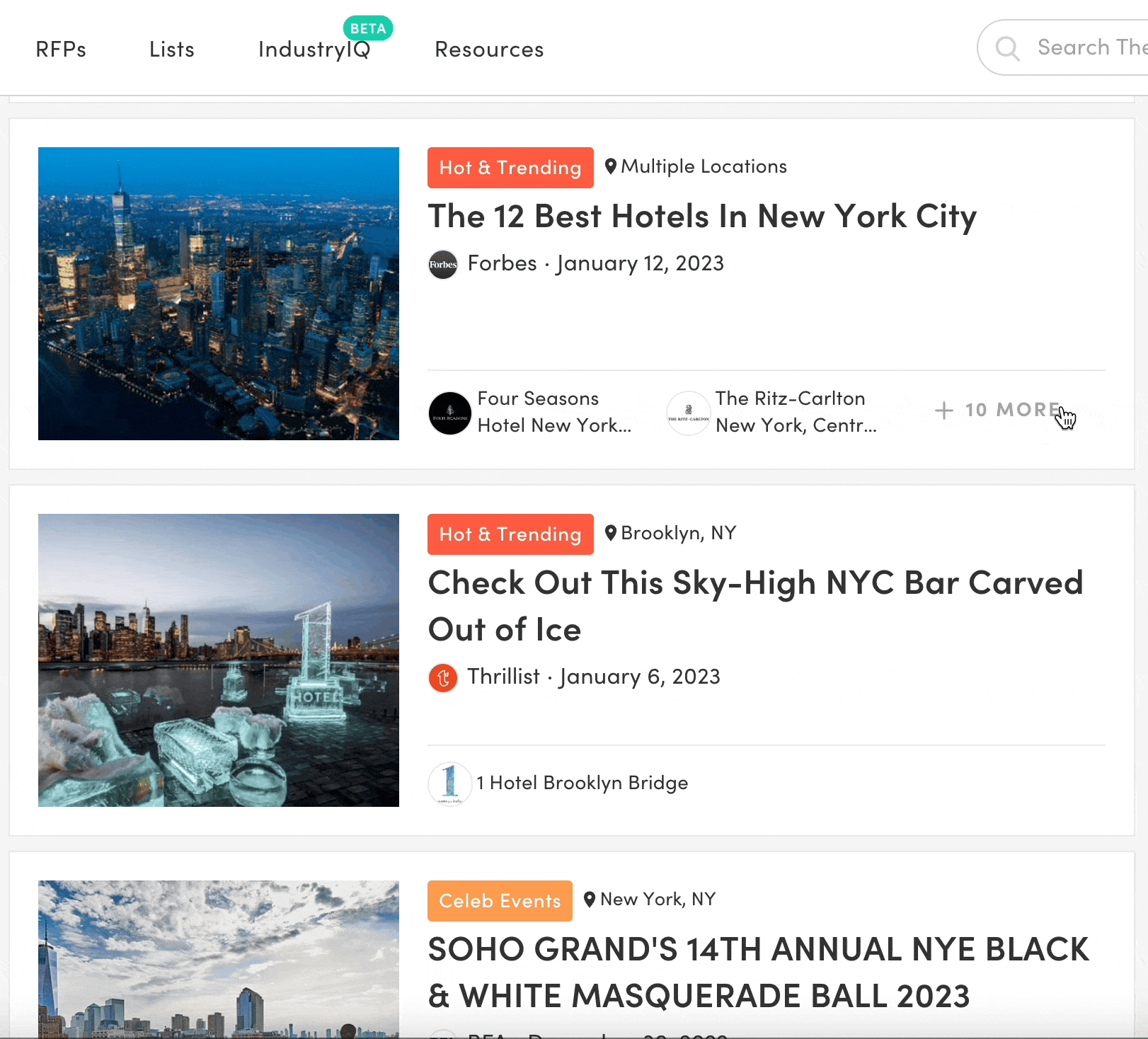 Filter your feed to your interests
Only see the publications relevant to your needs whether it's a specific city, venue type, tags, and/or publisher.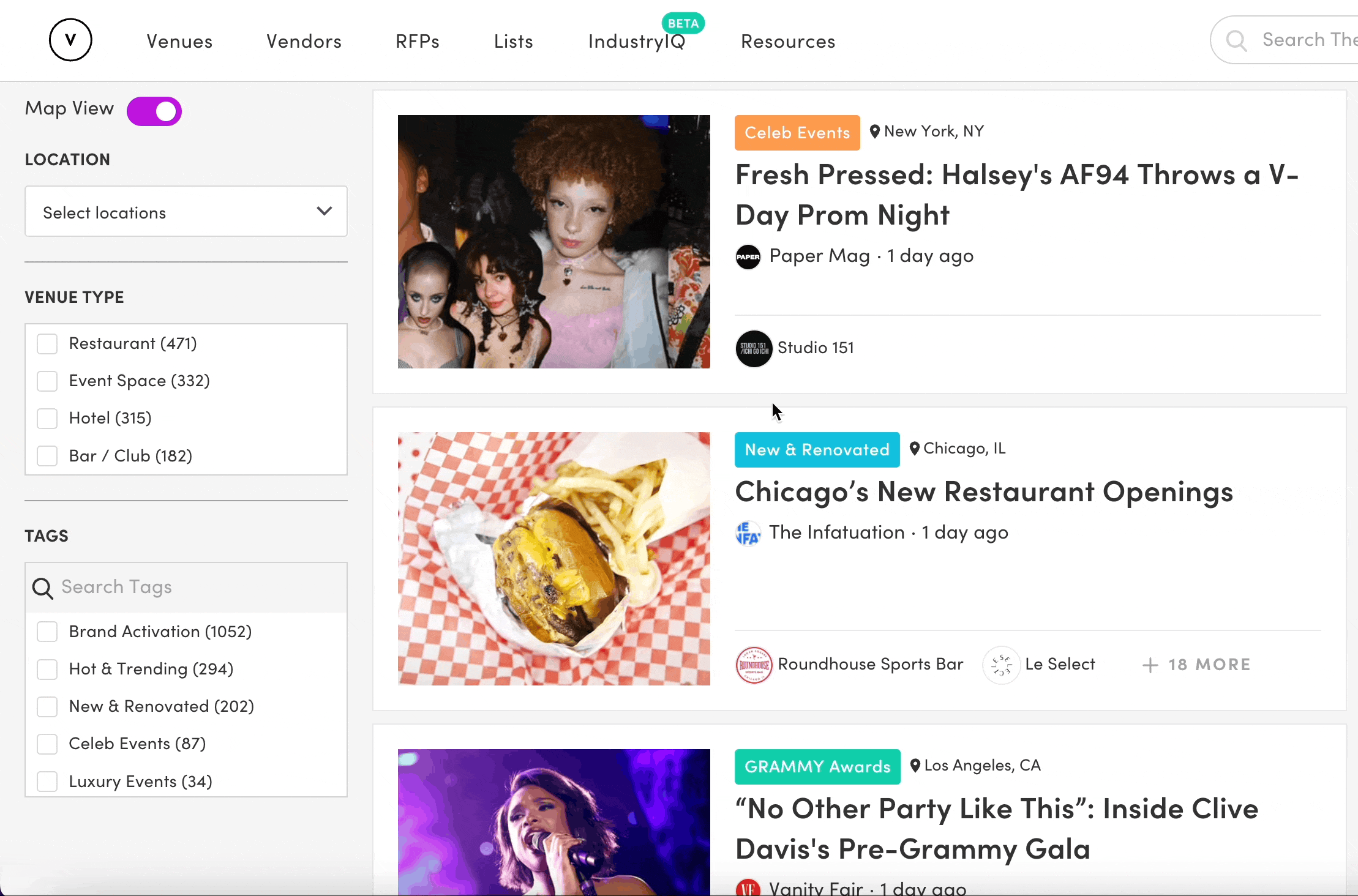 View the featured press on listed venue pages
Any venue featured in IndustryIQ will have its press and publications listed on its business profile for you to view all in one place.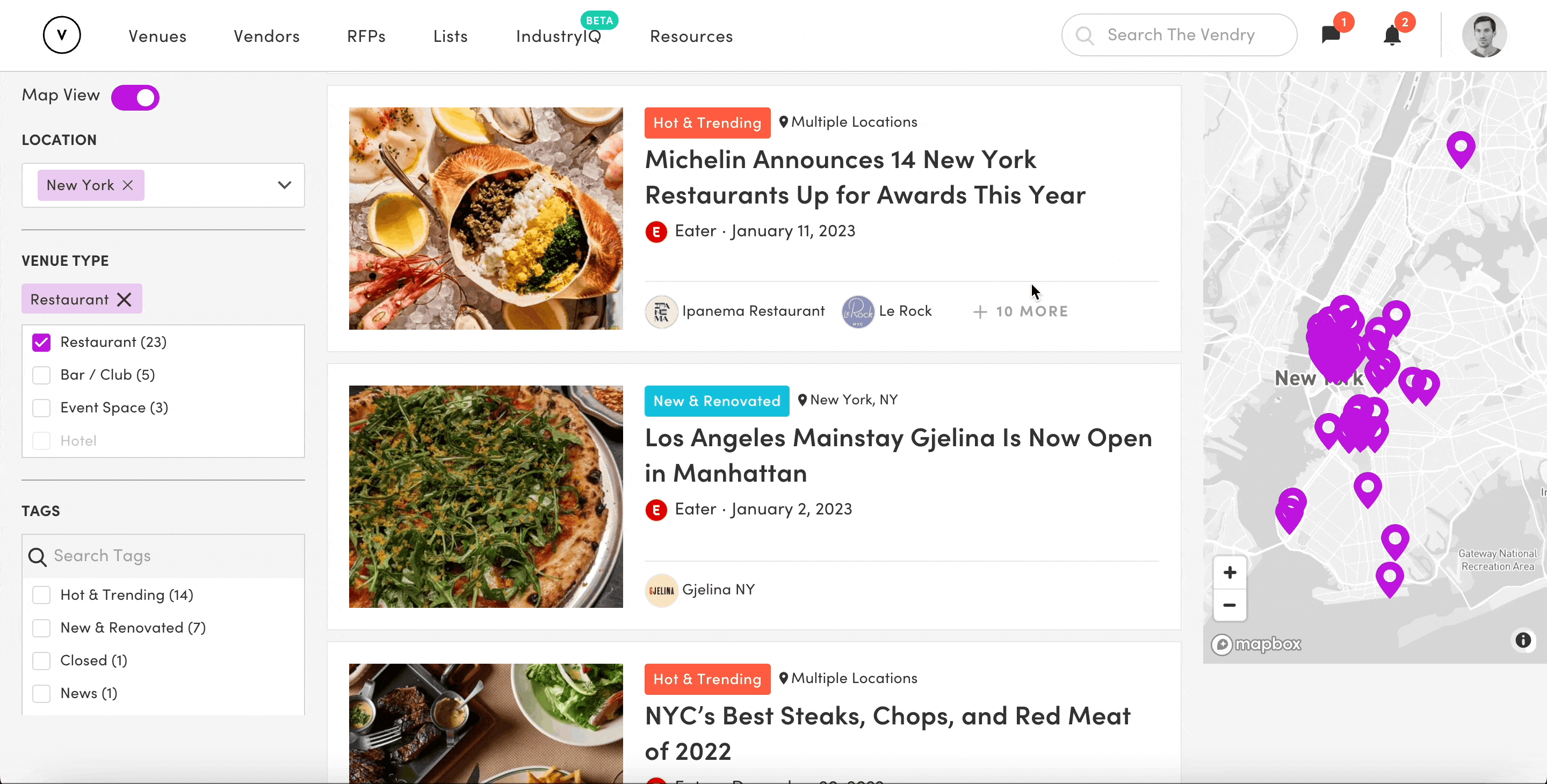 What Vendry Pro users are saying about IndustryIQ: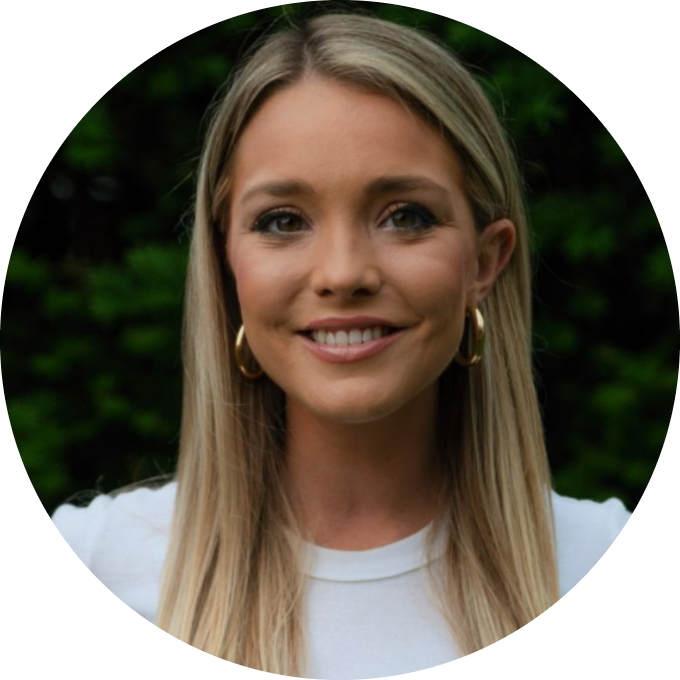 "IndustryIQ has completely changed the way I source venues. It allows me up stay up-to-date on the new venues in my home city, and also spares me time when executing events in new markets. When sourcing a restaurant for a high-profile dinner in Los Angeles, I saved myself hours combing through articles and blog posts to find a location that would 'wow' my attendees. This is shaping the landscape for planners in the industry."
Victoria Gutowski, Marketing & Events at Round
Get the most out of IndustryIQ today:
Vendry Pro users gain access to more than 15,000 venues and vendors in our database including the latest press and publications of the businesses featured in IndustryIQ. To learn more, you can reach out to schedule a demo and start a free trial today.
Are you a venue or vendor interested in getting listed on The Vendry? Add your business for free.