After a year away, CES is back, live and in-person in Las Vegas. In the land of tech conferences, CES casts quite a large shadow. Since 1967, CES has played host to iconic moments in technological advancement, cataloging the rapid pace of technological advancement for hundreds of thousands of attendees.

From the debut of the first commercially available VCR in 1970, to the premier of the Xbox gaming console in 2001, to the stunning autonomous work vehicle engineered by Honda in 2019, CES is a proverbial proving grounds for the technology industry. That's why we're so excited the heralded Consumer Electronics Show is set to kick off it's first in-person conference in nearly two years in 2022.
When is CES 2022 Happening & Who's Coming?
On  January 5th - 8th, 2022 in Las Vegas, Nevada CES will make its triumphant return. And you can bet that leading companies from all across the electronics landscape will be there. Whether you're manufacturing  industrial farming equipment like John Deere, building the future of fitness like Peloton, or putting AI to work like IBM, you'll have a reason to attend CES 2022. 
CES 2022's list of top exhibitors reads like who's who of the technology industry: Amazon, Microsoft, Intel, Oracle, Nikon, Panasonic and dozens of other leading companies will all be exhibiting at the conference.
Heading to Las Vegas for CES?
Check out our Las Vegas Event Planning Guide.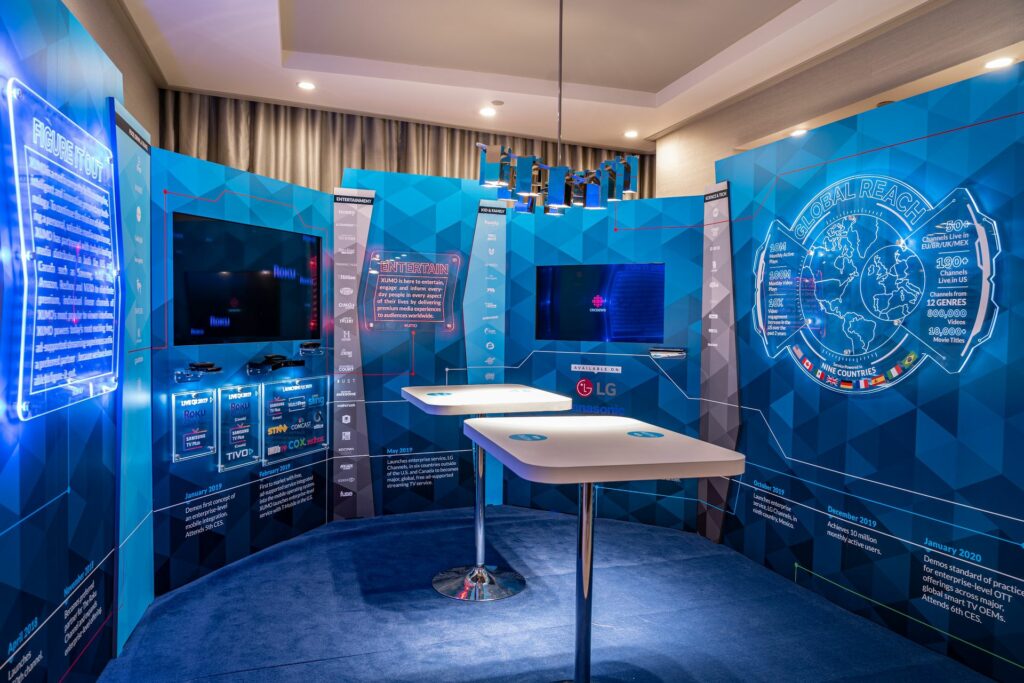 Register Right Now!
The old expression goes "the early bird gets the worm." For a more modern, CES-related interpretation of that phrase, we'd say "the early bird saves $200."
If you register for CES before December 8th, 2021 your registration will only cost you $100. If you register after December 8th, 2021, your registration will cost you $300. We'd say it's more than worth it to get a jump on the ticket price and book early to reserve your spot at this can't-miss conference.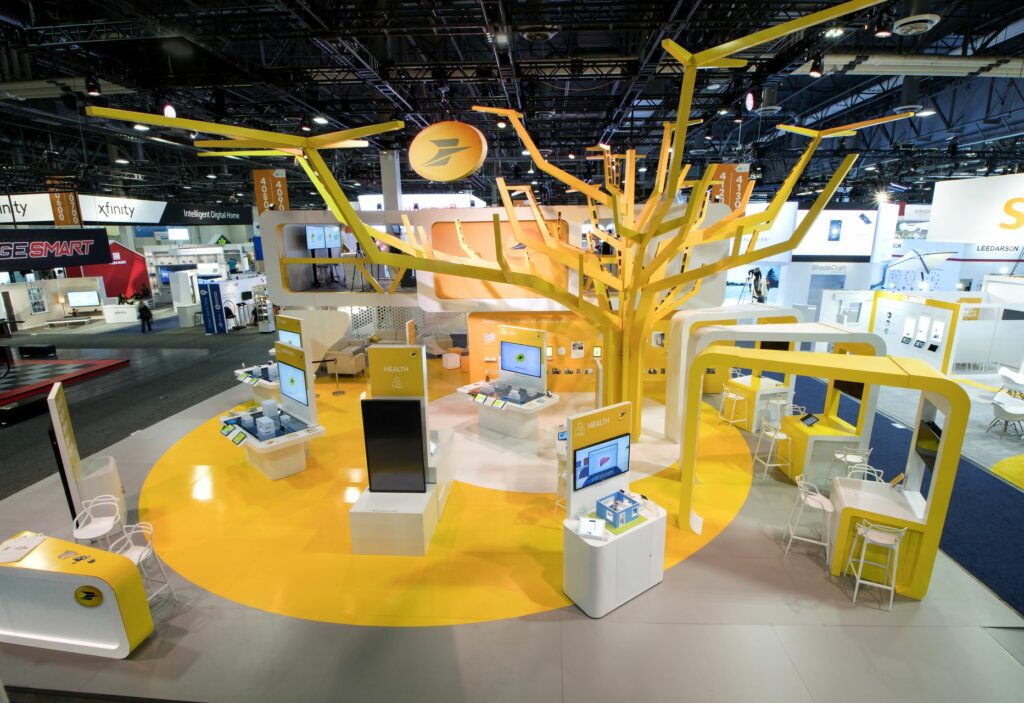 Here's How You Register
While anyone would want to attend CES, not everyone gets admitted access. To attend CES, you have to be professionally affiliated with the electronics industry in some capacity. So, how do you prove that?
You can bring your business card, provide a link to your company's website that shows you're an employee, or include a link to a recently authored blog post or published work which you either authored or were cited in that pertains to the electronics industry.

If you've been keeping your portfolio up to date, this should be a piece of cake. 
Please note, in order to attend CES 2022, you will need to provide proof of COVID-19 vaccination. You can read up on those details here.
Technology's greatest innovations are presented at CES — with maximum creativity and imagination.
Check Schedule, Plan Early, Keep Breathing Room
At the last in-person CES event, there were over 182,000 people in attendance, about three times the total population of Portland, Maine. This is all to say, you'll need to make a plan to be able to expertly navigate your way from talk, to keynote, to expo, to happy hour, and back.
You can get a preview of the latest CES news to find what interests you in CES' exclusive podcast or peruse through the website and check out their latest list of announced speakers here. 
Once you've got a good idea of which talks you'd like to attend, you can design, pick, and plan your schedule in a slick, intuitive, CES app.
Take Advantage of the CES App
Instead of trying to remember your ideal schedule to find that screenshot you took right before you left for the event, you can use the CES app.

The CES app has a personal agenda builder, a complete rundown of the exhibitor list, and an easy-to-read guide to the conference's floor layout. So, you can head from one hall or room to another with confidence, without worrying about getting turned around along the way.
The app can also offer your recommendations based on your own interests, profession, and tastes. When it's time to head back home after a long day of talks, or head to a meetup after the conference, you can view transportation information in the app, too.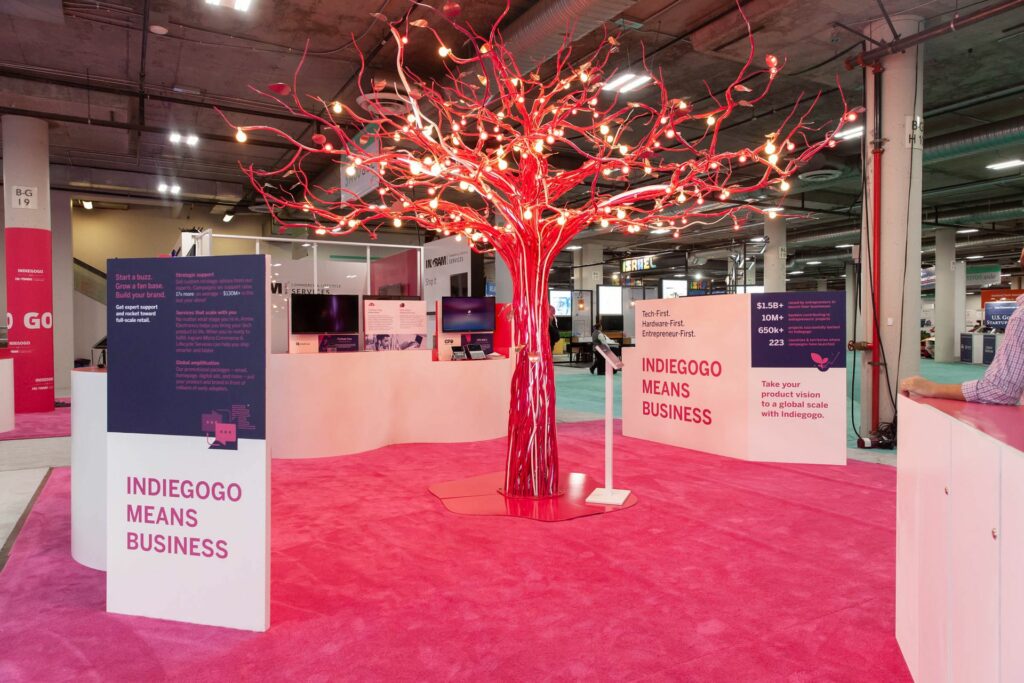 Make Sure To Do These Things at CES
When it comes to the marquee announcements and debuts you can't afford to miss, it helps to keep a close eye on the press for when those big moments happen. CNET puts together a great list of what to watch out for at the conference. But here are some things you can do that can make a big impact on your CES experience. 
Reach out to your coworkers, contacts, and potential customers ahead of time and make a plan to meet.
Pick which after-conference entertainment, or events you'd like to attend and make sure to RSVP in advance to those events.
Find your community on Twitter, Instagram, Discord or wherever else fellow CES attendees are talking about the coming conference, and introduce yourself.
Check your schedule, and check it twice. Once you get to CES, you should have your day-to-day on autopilot and be ready to focus on the talks themselves.
Looking Forward to CES 2022
CES 2022 is a milestone in the events industry. It shows that after an incredibly difficult 18+ months, we can rebound stronger. Take this year to really savor that sense of camaraderie with your particular corner of the massive CES attendee pool. Then, dive into all that is CES 2022.
Hosting an event around CES?
Search for an event space in Las Vegas by neighborhood, venue type, or vibe.