Event Planning and Production Company: Eventique
Event: Rock the House for Animals
Client: The Humane Society of the United States & Sidewalk Angels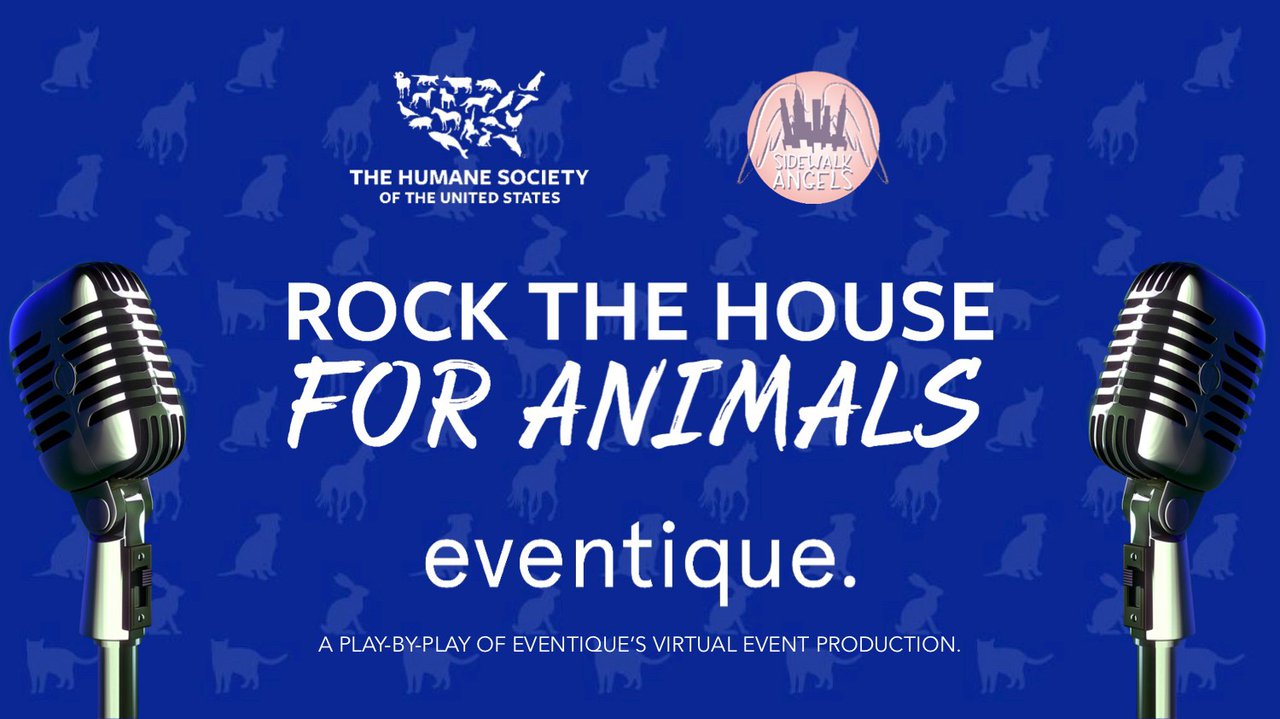 Liron David, Founder and Executive Producer of Eventique:
After a decade of producing The Humane Society of the United States' annual fundraising galas, we faced the challenge to raise awareness about ending animal cruelty and asking prospective donors for support through a digital event. We produced a telethon-like show that aired on Facebook Live, YouTube, the HSUS site, and Twitch to more than 100,000+ viewers.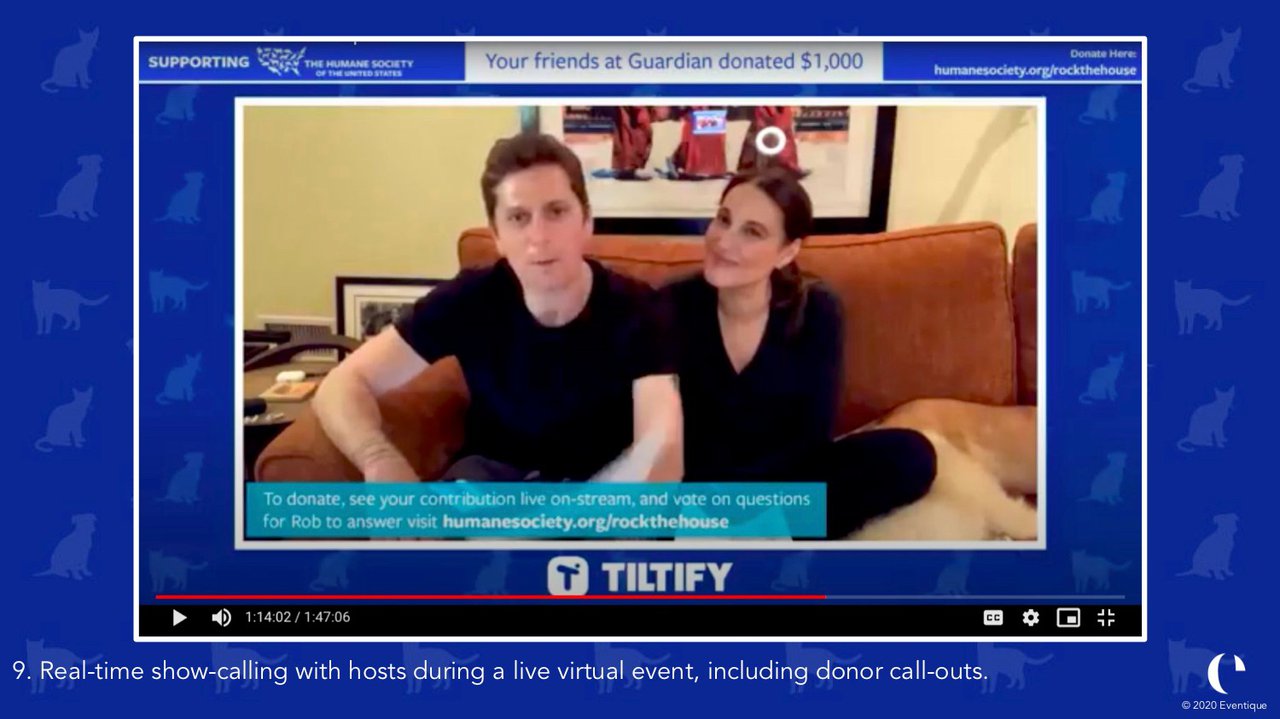 When we decided to make the night a musical performance, Rob and Marisol Thomas were on board right away. Having Rob Thomas as a teammate in the process was key to booking more star talent including Jason Mraz and Chris Daughtry.
The highlight of the night was that many aspects of our program were live. A lot of the shows put on since quarantine have been largely pre-recorded, and the audience was aware of the difference. Rob Thomas and his wife would read the donors' names aloud live and we would see a big spike in donations and engagement.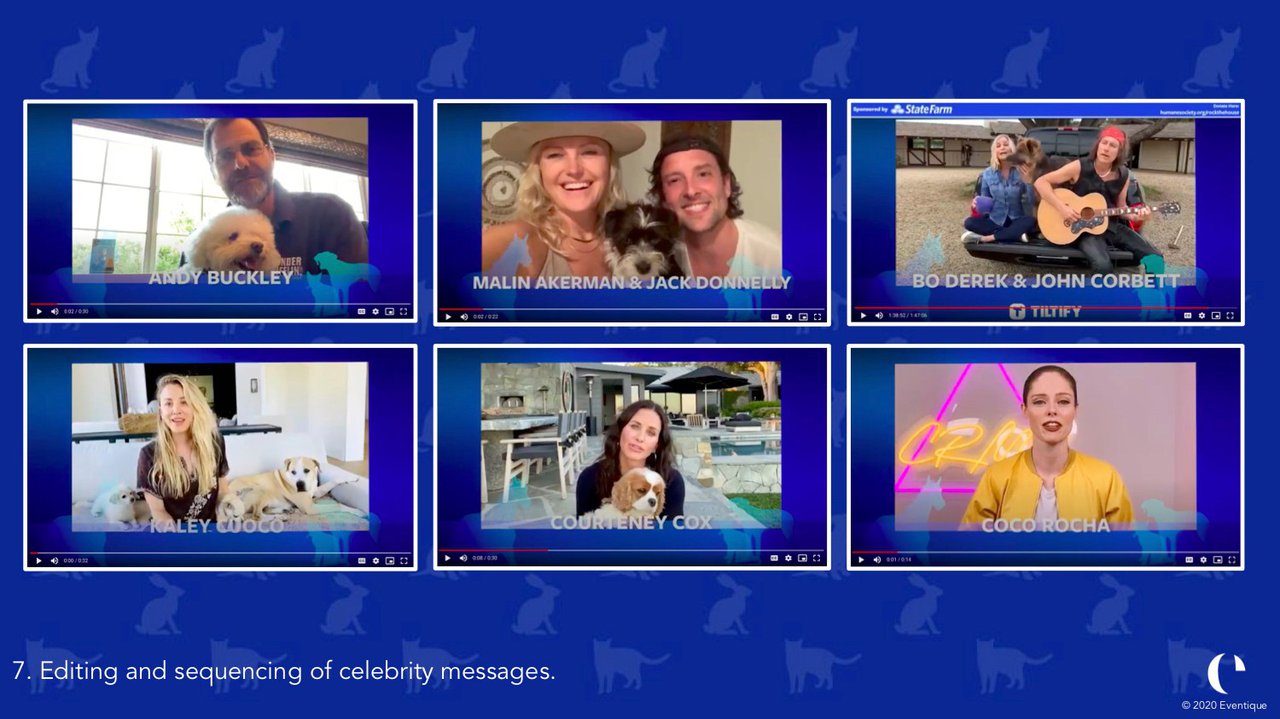 Takeaways:
1. Have a backup plan.
On the day of the event, there was a huge storm in Rob Thomas' neighborhood and his WiFi, which we had tested every day leading up to the event, was suddenly compromised. Instead of being able to watch the show live while he performed, bandwidth constraints meant meant we had to be on a conference bridge with him giving him queues live.
2. Find the balance between pre-recorded and live content.
Do pre-recording without making the viewer feel like the show is something they could watch anytime. The feedback about the live show elements was so positive despite the fact that Rob Thomas' video feed froze a few times. The audio still came through perfectly, and viewers didn't mind. They loved how authentic it all was. 
3. Have as much audience engagement as possible.
We allowed viewers to submit song requests and questions that they wanted the artists to answer. One of the keys to the success of the event was all of that interaction.
---
---
Know anyone who might enjoy this post? Share it with them.