​​Max Guerrieri is a program manager on the local marketing team at REI, where for the last two years he's planned and produced local and regional activations for the outdoor gear retailer in the Boston area. Prior to his current role, he served as an account director at global integrated marketing and brand experience agency CSM. Guerrieri chatted with The Vendry about making larger national campaigns relevant to local communities, his early days as an event production intern, and looking at an event through an operational lens.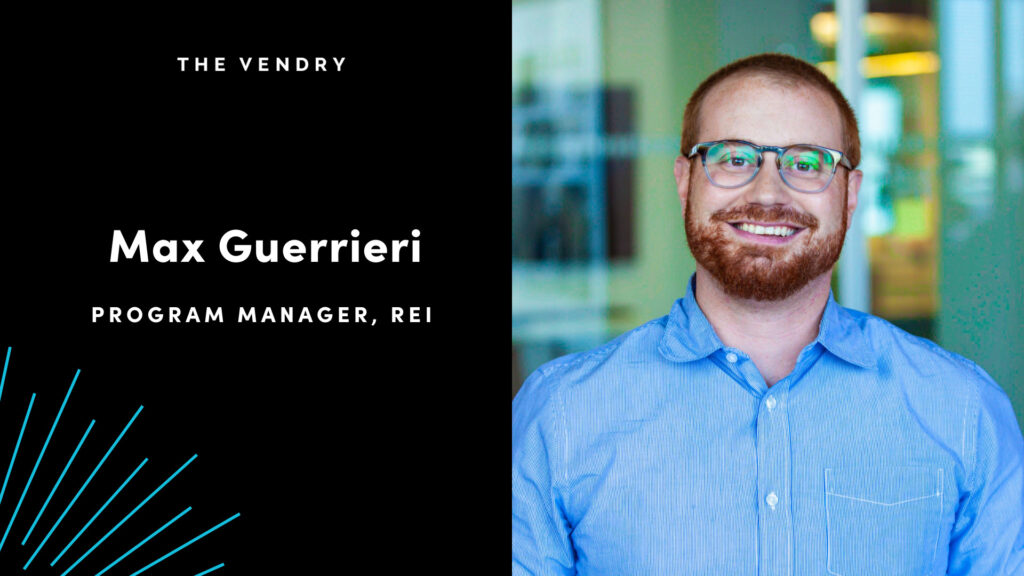 A converstation with Max Guerrieri of REI
You plan and produce events for REI. Can you talk a little about what your role entails?
Currently I'm a program manager at REI, and specifically, I'm on the local marketing team at REI. We take national campaigns and moments for REI and localize them to make them relevant to our local audience here in greater Boston. We really are working on creating a specific tone and a personality for the city of Boston for REI.
A great example of something that is very local to Greater Boston and New England is fall foliage, which it's not necessarily as big of a moment nationwide as it is in the Northeast. I think every region has their version of fall foliage—meaning something that's regionally important and that the region is known for. Leaf-peeping is almost its own season in the Northeast, in between fall and winter. We found ways to incorporate the national fall moment with fall foliage in and around Boston, specifically, we partnered with our retail teams to highlight their favorite fall hikes throughout New England.
Also, run is a very big activity category for us right now, for the last few years and for the foreseeable future. We activated in our market with a presence at the Boston 10K for Women, the longest-running female running event in Boston. This was its 45th year. We were the presenting sponsor, so finding ways to take national moments of supporting run and supporting it on a local level.
What was your background before your current role?
I was at a company called LeadDog Marketing Group, which eventually became CSM Sports and Entertainment. And at that position, I wore many hats for over 10 years. I started as an event production intern when I was going into my senior year of college. A few years later, I took a role helping with event operations. It was very hands-on and warehouse related. And then I eventually moved into a role as an event producer and an account manager.
What is What is the professional experience that prepared you most for the role you have?
Being a part of a growing agency and having a seat at the table has prepared me for many conversations. When I was at LeadDog, I had the opportunity to be a part of ideation meetings, pitches, recaps, producing the event. We wore a lot of different hats and had the ability to present and be a part of meetings with interns to C-level executives. And that really prepared me for, not only what I work on now, but I think has given me a runway for my professional career in being comfortable and being aware of your surroundings when working with different folks.
One of the things that I would not change, and I'm so glad I did it, is that when I started with LeadDog, I took a role that was very operational. And when I say operational, I mean getting your hands dirty, helping with shipping and receiving, helping load the trucks that eventually make their way to events, being on site and helping with the setup and helping with the teardown.
Basically I learned how to produce an event a bit backwards. I got to see how all the pieces came together because me and a few folks would load things up, set things up, and then basically be off until the event was over and needed to be taken apart and broken down.
And then as my career progressed a bit and I became more on the account management side, I remember vividly, many hours, mostly late hours of preparing event manuals. I might be dating myself a bit because I feel like the days of carrying around binders are long gone, but we used to create event manuals, and we'd have your typical three-ring, two-inch binder that everybody would get. And I remember one of my roles as an intern and one of my roles early in my career as a coordinator at LeadDog was I would get all the documents needed and print them and prepare the manuals.
My job wasn't necessarily to read every document in the manual, but I remember different documents—production schedule, contact list, emergency plans, things like that. I had the ability to see what was needed to produce the event and see the tools that everybody had to have on them. And that allowed me to again almost learn backwards, like this is what you need to produce an event. And then in due time, my role shifted from making the binders to making the documents that lived in the binders.
Where do you find inspiration for your events? How to you stay on top of event trends?
Guerrieri: The way I approach ideas and events is what's going to make somebody want to stop and participate in the activity we have or learn about REI by way of a popular or trendy activity. So social media is definitely a great tool to people watch and see what the trends are. A good example is something simple like "how it started/how it's going." Any event producer can attest to the FOMO moment. We're all trying to find that photo moment for people to share out. And if you can provide that for somebody and they will get a kick out of that, there's a good chance they will snap that picture. There's a good chance they'll share that picture, and there's a good chance their friends will see it. So lean in on a lot of what's happening and what's trendy, and then don't just do it to do it, but try to find a way to make it unique to the brand that you're representing. Make it relevant.
I've been very fortunate in my 10+ years of event production to have met so many great people and work with so many great people who either are in the agency world or on the brand side. And quite honestly, it's staying in touch and talking about what's working and what's not working. And a lot of that can be done as easily as staying connected on social media and staying connected on LinkedIn to see what they're posting about.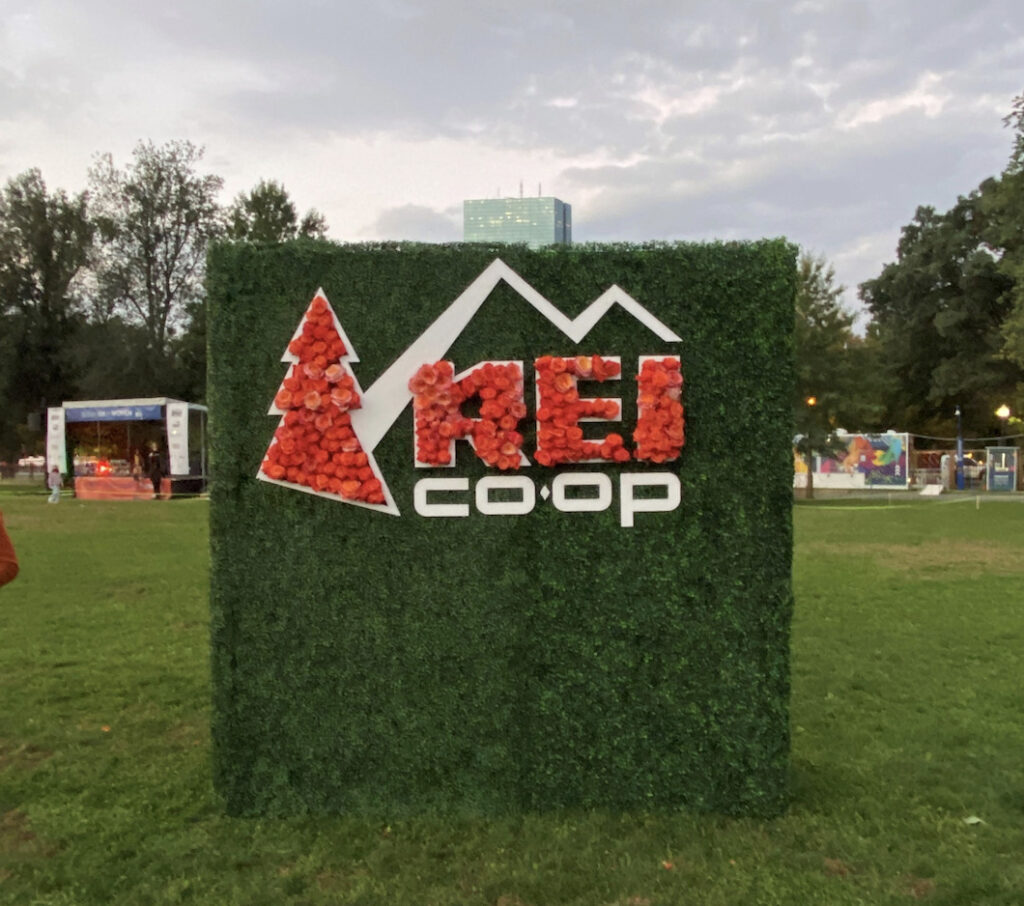 What is your superpower as an event planner? What are you known for?
Almost every event you'll get hit with that unexpected moment, and it's being prepared for that unexpected moment and persevering through it and getting the job done. I think maybe my superpower might be knowing that we are going to make this work and not losing sight of that. I can see through the operational lens pretty well and be able to plan and produce using that lens when it's needed because of my experience working on that side of things.
Has there been a recent event you were particularly proud of?
In October, REI was the presenting sponsor of the Boston 10K for Women. And my proud moment for that is, quite honestly, our team produced an event—period. If you had asked me that question five years ago, I would have had a different answer. Five years from now, I'm sure I'll have a different answer, but everything we, as a society, have been through, being there and being able to have a safe space for people to come and learn about REI and get a few things they needed to either run the race or recover from the race… we did it. There were thousands of people there, and it was a proud moment for me as an event producer, but it was also a proud moment for me as a community member to see all these folks having completed the race after all that we as a society have been through. It felt like we were turning the engine back on and now hopefully we keep that engine going.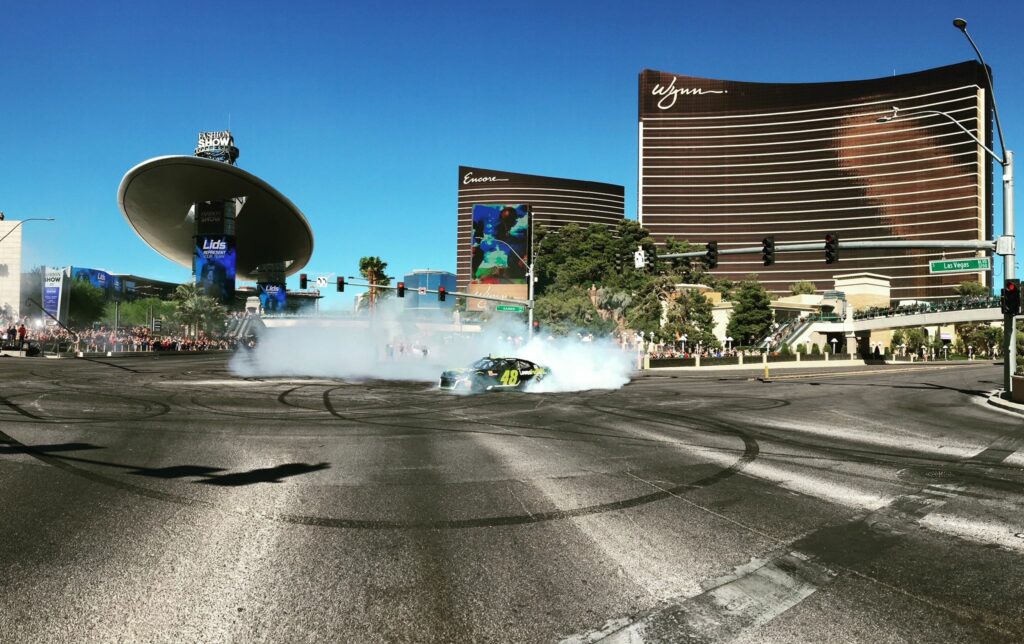 What is the "secret sauce" that makes a great event?
Has to be teamwork first and foremost. Everybody has to be on board with the concepts to the execution.
We as event producers, we as campaign creators need to keep it simple. People are not willing to do things that take three or four steps. It's one or two—tops, and you've got to grab their attention. Is this simple enough? And if it can't be explained in one sentence, then we need to simplify it.
What qualities do you value when evaluating service providers?
Transparency from jump, full transparency at all times—when things are going well and when things are not going well. As little surprises there can be is best. We're all human. Let's just talk it through. If something is delayed, if something's not going to plan, let's talk it through and see how we can mitigate it rather than try to pull a rabbit out of a hat.
And mostly peer reputation. I think I'm going to go under contract with company so-and-so, and getting that first gut reaction from a colleague that has recently worked with them. Other people's experience is so important to me.
Looking to expand your network?
Apply to Circles - our exclusive, curated networking groups for top event professionals.
What are the main things you look for when choosing a venue for your events? What helps them win that RFP?
Recent events that they've done and how the venue transformed their space to fit the brand and to fit the campaign is interesting. And how unique venues can get. Some are like, 'we can transform this to go from a skating rink to a concert hall in 12 hours.'
Accessibility. It sounds obvious, but if your attendees know about it and can get there with somewhat ease that's very important. Most of the events I've produced are in New York or Boston, so public transportation is really important. Everything might check a box, but if it's going to cost somebody an hour's worth of driving and then a lofty parking fee to get there, people aren't going to want to go there.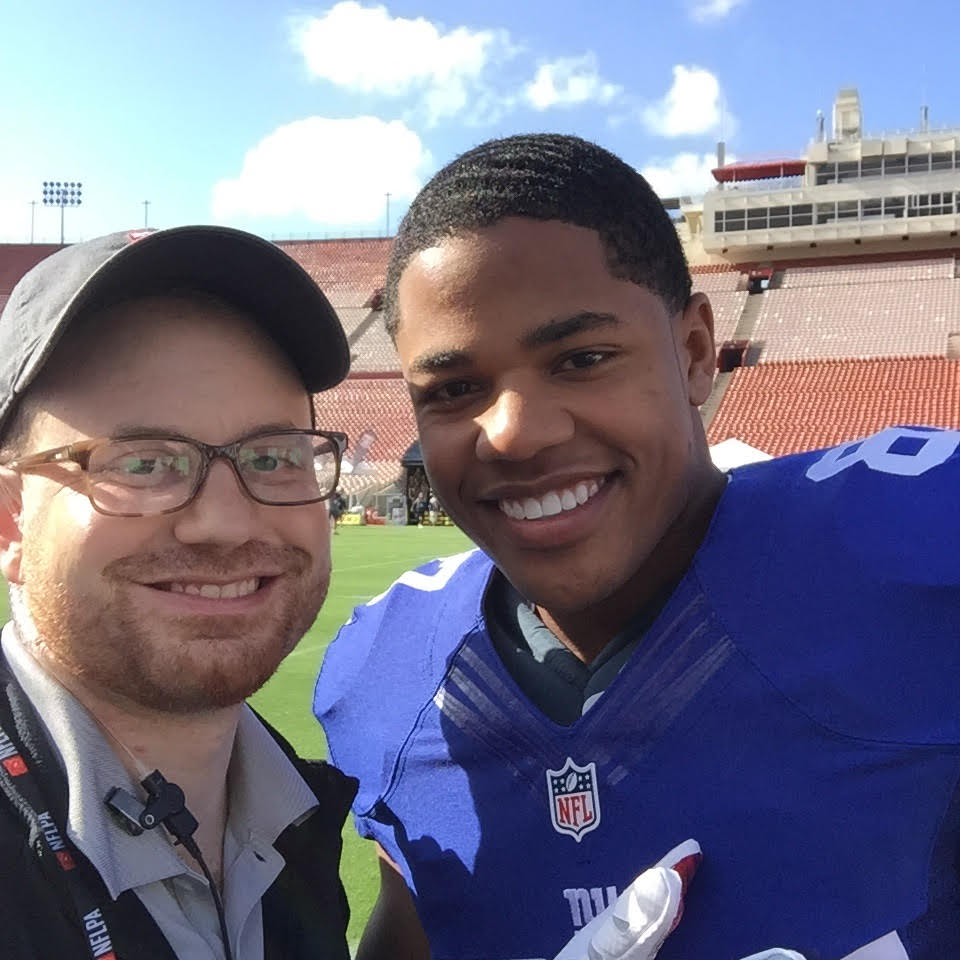 Any advice for young adults thinking about doing events professionally?
No job is too small, especially as an event producer, because as an event producer, you might not know exactly how to do each role, but you're managing, making sure each role happens. I go back to my warehouse days—loading trucks, driving trucks, cleaning up at events—I'll never forget seeing the C.E.O. of our company pick up trash at Central Park with his bare hands during an event. I was a wide-eyed intern at the time, and I remember that. Then I realized if he didn't pick up that trash right then and there someone else was going to have to do it. So no job is too small to complete an event. You've got to get your hands dirty because your teammates will notice it. Your teammates will see it, if you take an interest and you take initiative on completing whatever's at hand.
Rapid-Fire Round
What's the coolest city you have ever traveled to for work?
​​Vegas for Nascar Victory Lap. That was a parade of NASCAR race cars going down the Vegas Strip. We shut down the Vegas Strip for about a mile and a half in each direction, and we did a parade of the cars that had participated in the championship race.
What is the best piece of advice someone has given you?
Kevin Plank from Under Armour said, 'sometimes the best decision is making the decision.'
What is the best event you ever attended?
I produced an event with the NFL rookies who had been drafted a few weeks prior. All came to one central stadium in L.A. for a photo shoot. It was a day of going to different activities for different NFL presenting sponsors.