On Highlights From His Favorite Corporate Events, to His New Music Video That's a "Calling Card for Corporate Event Planners"
Napkin Killa is the bar napkin cartoon assassin. He has been hired for events by brands like Target, American Eagle, Visa, Snickers, Gatorade, Mercedes Benz and hundreds more, as well as for celebrities like Pusha T and Steph Curry. He draws live portraits and creates art on many surfaces including baseballs, basketballs, DJ booths, jean jackets, and of course, napkins. This is his story, as told to The Vendry.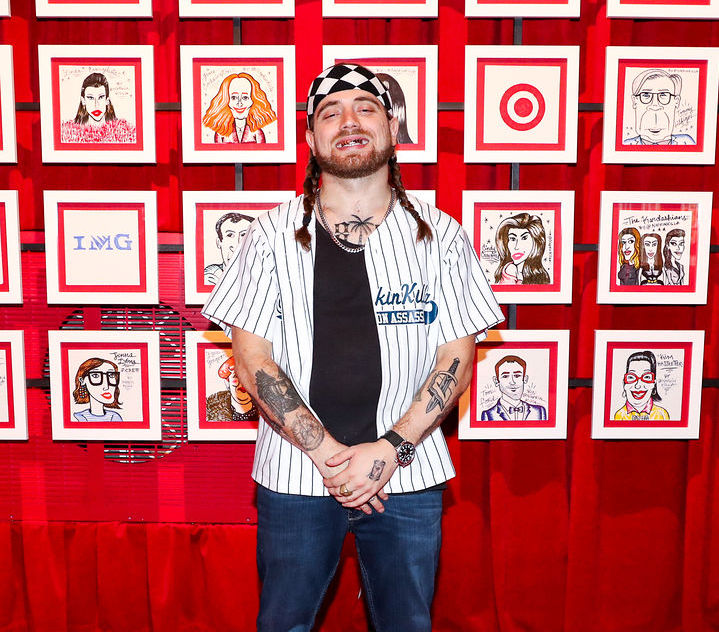 "I was born and raised in Los Angeles and moved to New York about six and a half years ago. I was working in advertising but always wanted to break out on my own as an independent artist. Every day after work I would go to local dive bars to get in some social time but also to get in some art time. I would draw the people I saw from across the way and then I would leave the napkins behind. Some buzz started generating, like who is this ninja who draws people and then seemingly disappears? So I started the instagram account @NapkinKilla.
Two months into the account I got approached by Stella Bugbee, editor of The Cut. She said, I love your account and I have an idea — what if we book you to come to New York Fashion Week and you document it all on napkins? At the time I thought it was crazy to get paid for drawing on napkins, but I said ok. After Fashion Week they did a big piece on me and I got a lot of exposure. I kept getting emails for events and projects, and doing events on top of my day job in advertising. I pretty much thought it was hilarious that people were willing to pay me to do this.
About six months into it, it became clear that things weren't slowing down and I realized I needed to treat Napkin Killa like a business. I quit my job in advertising and the rest is history. The first paid napkin gig was September 2014 — now it's been 5 years. I've done events internationally and all over the US — Vegas, LA, all up and down the East Coast. It's been a crazy ride.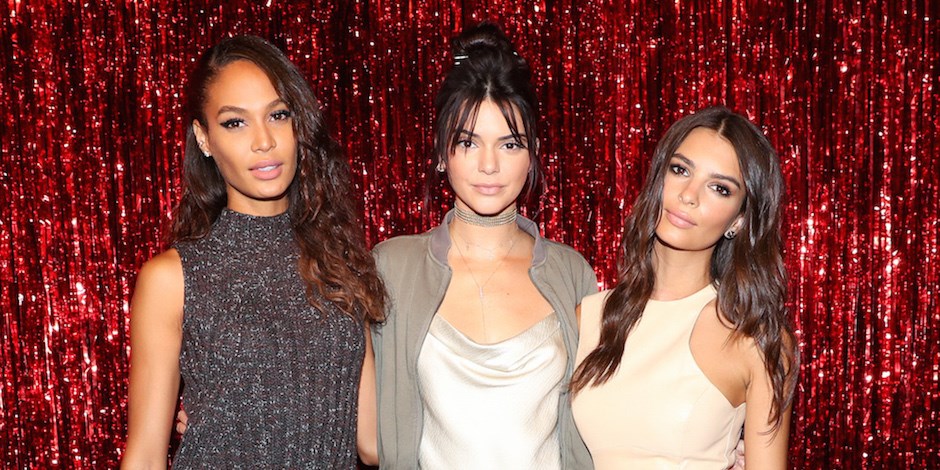 One of the most memorable events I've done was during New York Fashion Week 2016 for Target. The space was built out to be a swanky piano lounge. The walls were decorated with over a hundred celebrity portraits drawn by yours truly, similar to one of those old timey Midtown steakhouses. The VIP opening party was packed with all the celebrities, such as Kendall Jenner and Emily Ratajkowski, posing for photos with their portrait on the wall; accompanied by performances from Queen Latifah, Rufus Wainwright, Paul Shaffer, and many more. After the star-studded launch party, it was open to the public for the rest of the week. Runway show attendees could come hang out and get a portrait, then there would be performances in the evening. The activation was a massive success and a major hat tip to David Stark Design for pulling it off!
The bar napkin cartoon assassin's music video "On a Napkin" dropped today. People are posting videos of themselves making it rain napkins to the napkin artist's new song with the hashtag #onanapkinchallenge.
I grew up a graffiti artist, among a lot of rappers and immersed in the hip hop community. I've always been a part of that world. I'm not putting out a music video to launch a rap career — this is to make people laugh and summarize this era of my art career. It's all about being Napkin Killa, and a little about what's happened along the way. You can think of it as a calling card for event planners, to give them a one quick shot of my humor and the energy I bring to events. I'm also hoping to start a challenge, because look, it's more cost effective to make it rain with napkins than with dollar bills. But who knows what will happen. Napkin Killa got started by doing something that made me laugh, so I made this video for the same reason. I hope you enjoy it."
---
"Started drawing at the dive bars, now my doodles worth 5 cars."
from "On A Napkin" by Napkin Killa, available on Spotify & Apple Music.
---
As told to The Vendry.
---
Learn more about Napkin Killa by clicking here to see photos of his work on The Vendry.
---