Some of the best in experiential marketing believe that movement can start a movement. When attendees shake it, shuffle, hustle, and play, they get involved and get inspired.
It's no surprise that sportswear activations are leading the charge. Top players in the event industry have partnered with companies like Adidas, Nike, Lululemon, New Balance, and FILA to create experiences that use the power of sports, activity, and the physical body to make a lasting impact on customers and drive meaningful results. Here are 7 best-in-class events that apply creative ways to get people dancing, running, and jumping. Make them move and you just might move them.
---
⚾️ Catch ⚾️
---
The rubber koosh ball swept households in the 90s. Those sea-anemone-like filament feelers and the guaranteed soft impact hit a nerve with American consumers. Enough-so that their explosive launch came at the cost of zero marketing. Fast forward a few decades and the marketers at SPMDesign teamed up with New Balance, Footlocker, Hasbro and SSG New York to put on Rewind the 90s, a nostalgia-making event to launch their X-90s — thick soled sneakers just like those popular in the days of Boy Meets World and Family Matters. Speaking of, celebrity guests Cory Matthews (AKA Ben Savage) and Steve Urkell (AKA Jaleel White) came through leaving a trail of star-struck koosh-catchers in their wake.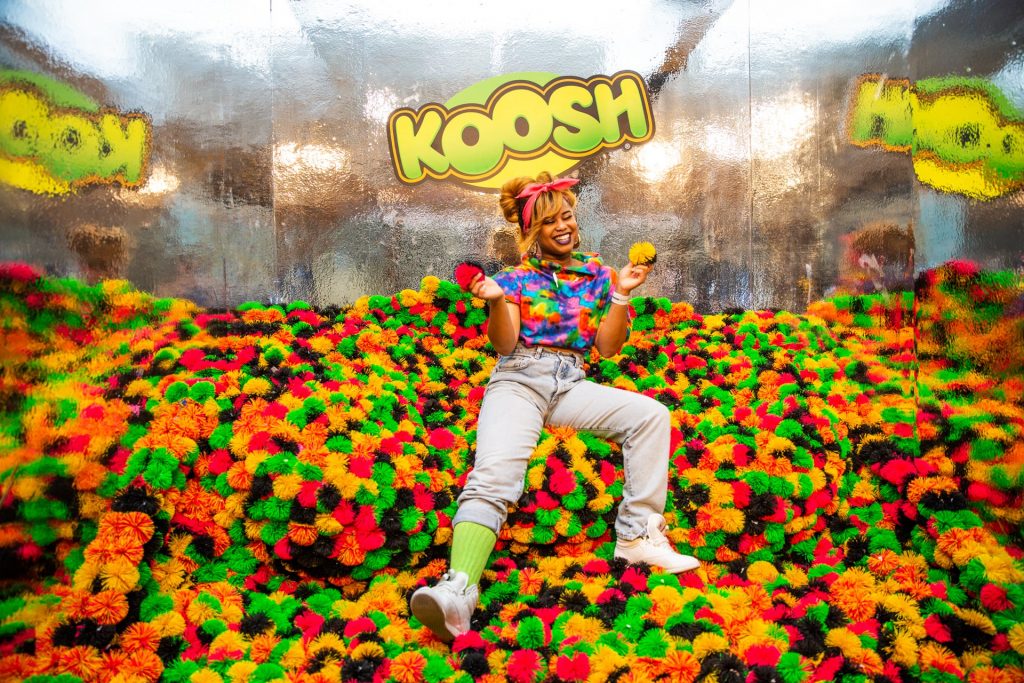 ---
Bounce
---
— off the floors, seats, walls and furnishings in a double decker bus. Catch and squeeze squishy balls and lounge on spongy pillows. Nike and On Board Experiential showcased newly released React 2.0 footwear by using the foam from the soles of the sneakers to create a bounce house on wheels. Passengers got a full-body sense of the experience of walking on these new shoes while traveling to 11 of the best running routes across LA. Results of this sportswear activation: 750,581 total reach; 8,839 in social engagement.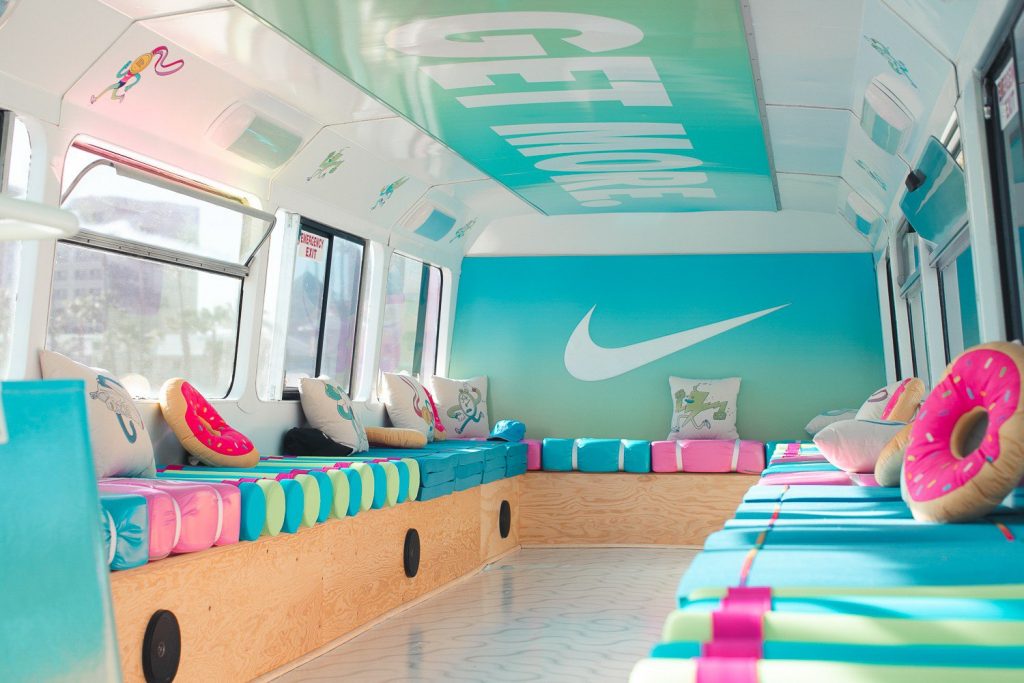 ---
⚽️ Suspend ⚽️
---
Ever felt weightless? Athletes report feeling zero gravity and frozen time when they are in the zone or executing an amazing feat on the court, track or field. This is the experience Juno Shen recreated for NikeLab 2019 at the Women's World Cup. New York-based neon artist, VR/AR developer, and growing celebrity in her own right, Shen stunned participants with a seemingly simple matte black chamber with transparent floor and backdrop. Step inside and mirrors, lights and a suspended soccer ball created an optical illusion of the moment of athletic nirvana and transcendence of gravity and time.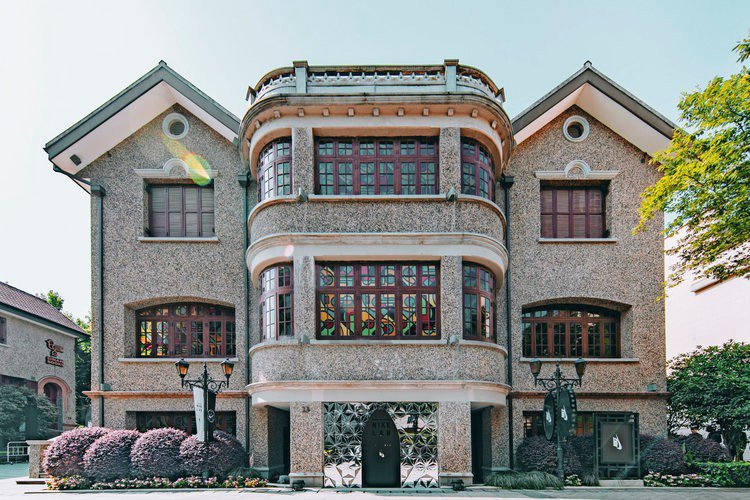 ---
‍♂️ Walk ‍♂️
---
It's good advice to walk to the beat of your own drum. One Thousand Birds brought that experience to life at Refinery 29's 29 Rooms with Adidas for a sportswear activation to accompany their "Here to Create" campaign. 12,000 movement-triggered lights and an accompanying soundscape accelerated in speed, volume, and intensity as participants walked from one end of the room to the other. The crescendo built with each step until reaching the other side set off a lightbox flash finale.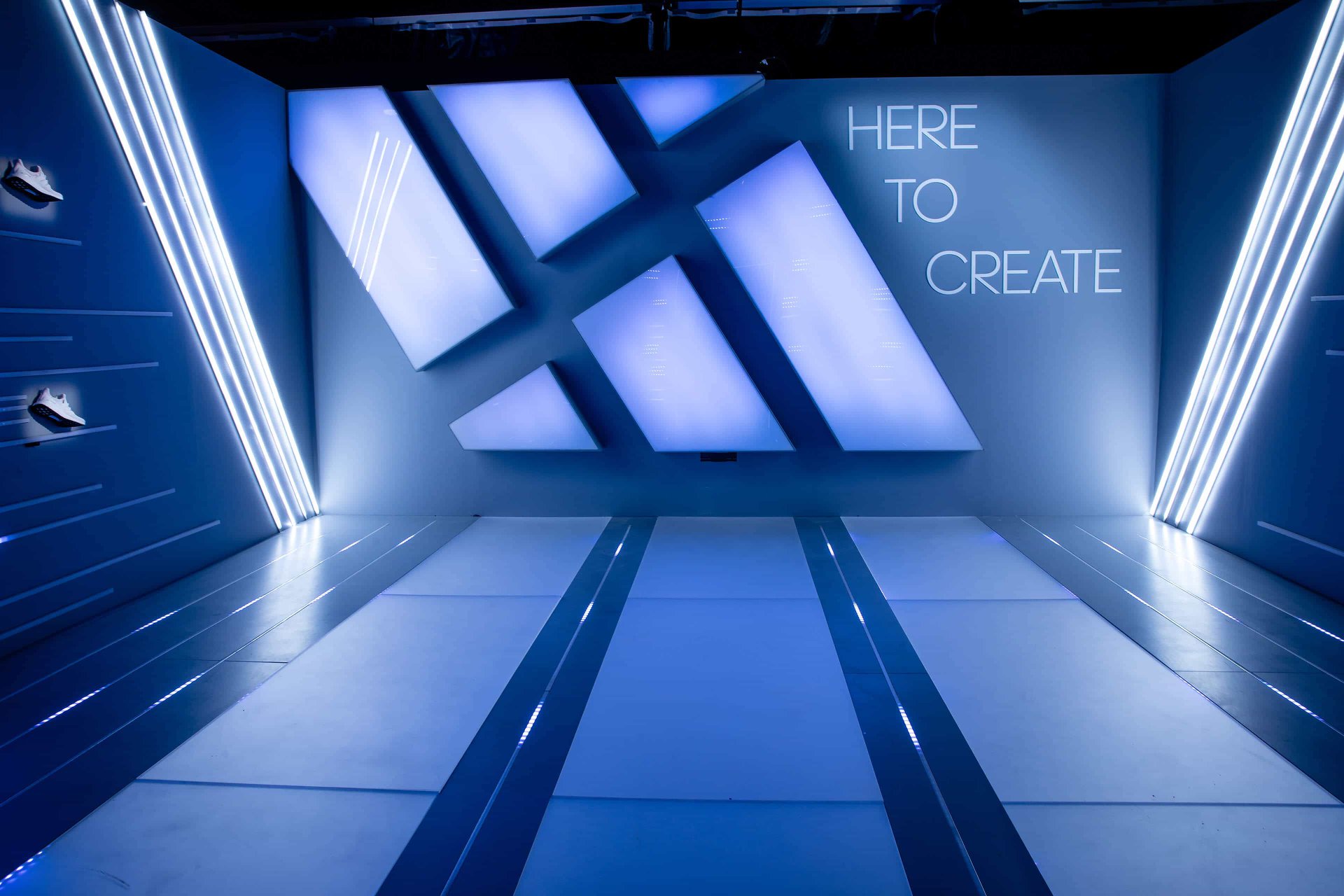 ---
Dance
---
What keeps the dance floor going? A great space, great people, great music? In the case of Lululeon's event at the Sunset Festival, Hfour Studio's Tetra did all the work to keep the party lit day and night. Tetra, a geometric light sculpture, used an audio-reactive system to synchronize its flashing with the music. The many angled surfaces reflected the sun by day and glowed neon at night and an inflatable color-reflecting mirror at the top of the pyramid collected the many hues and many lights and sent them shining out across the crowd.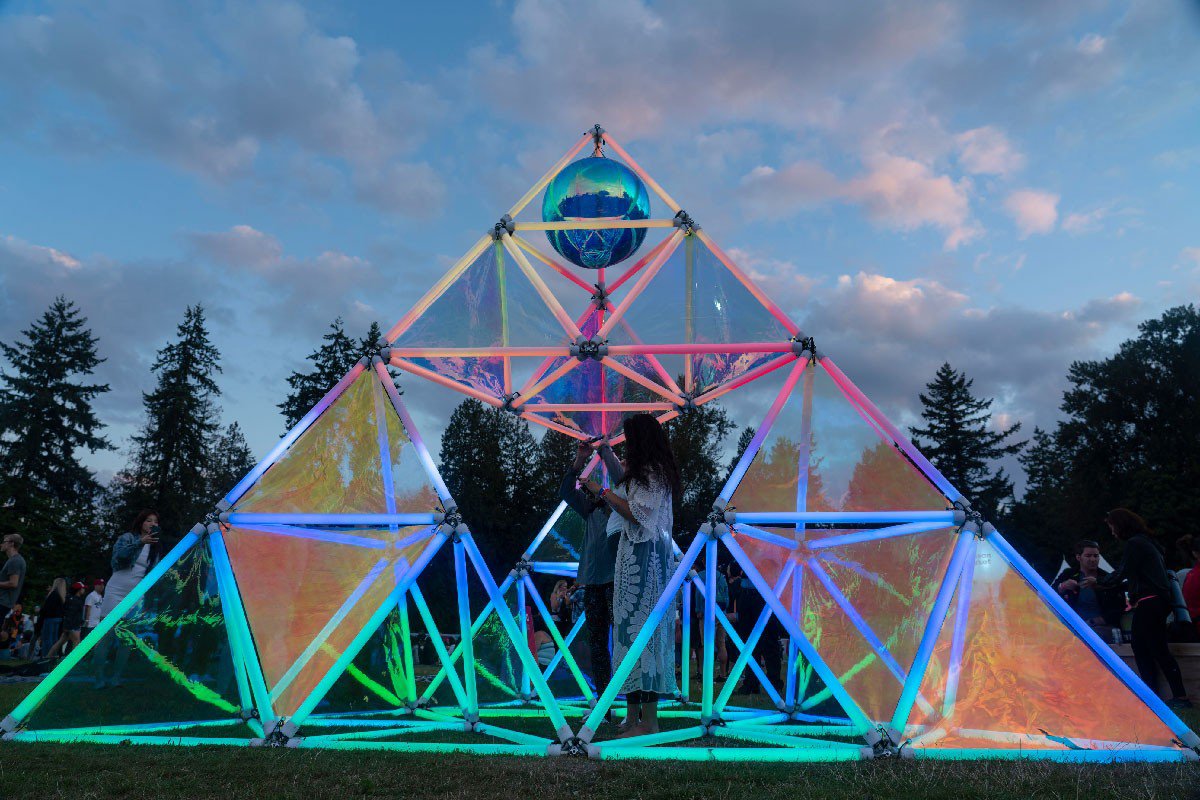 ---
‍♂️ Run ‍♂️
---
Action can make a difference. And the act of 2.2 million participants running a combined 12 million kilometers and raising 1.5 million dollars proved it at this year's Adidas Run for the Oceans event. MAYB TMRW's work with KAMP GRIZZLY spotlit the Adidas x Parley product line: performance footwear made from plastic trash. They invited runners of every skill level to participate in a sportswear activation that showed that movement really can set afoot change.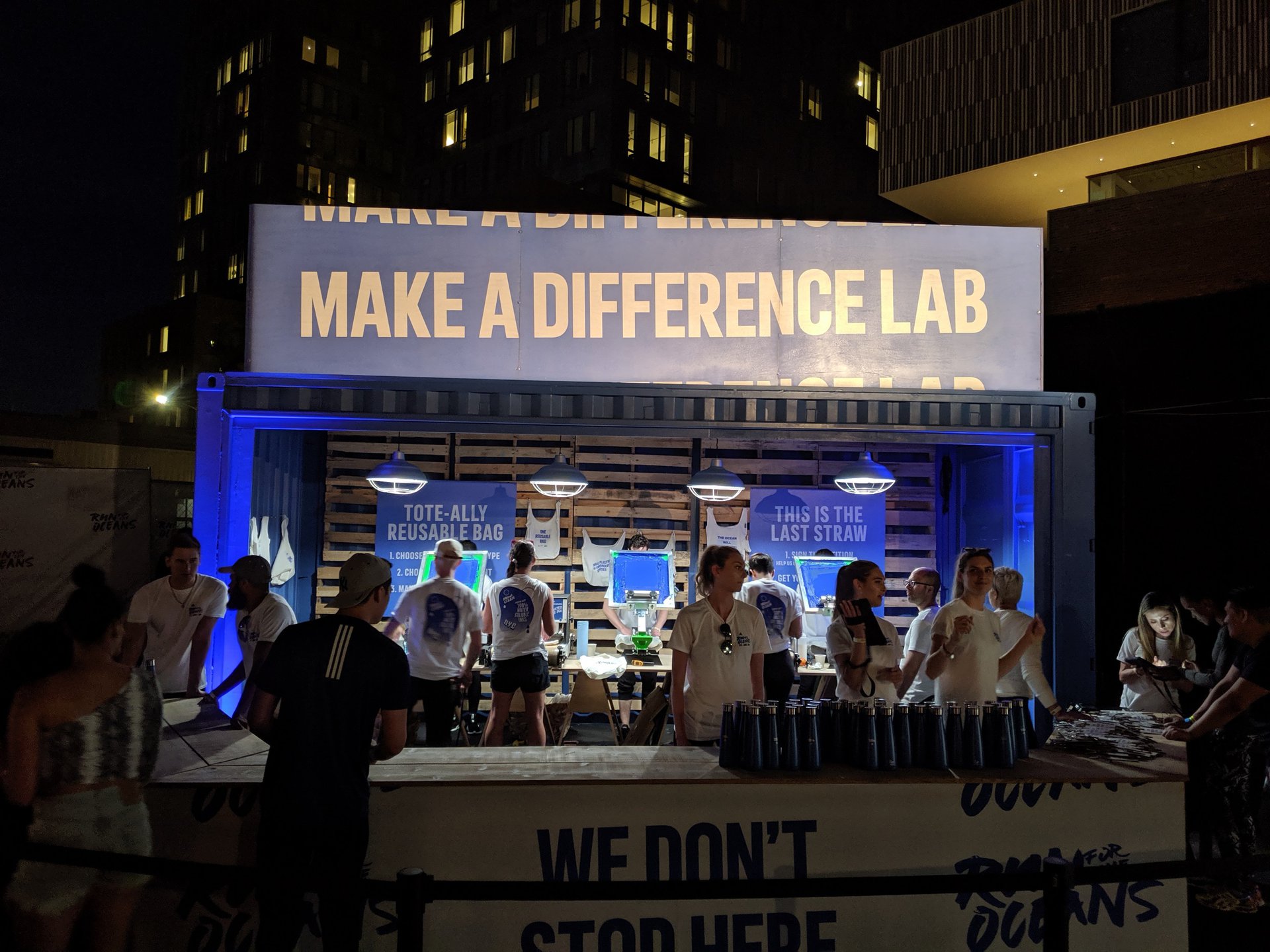 ---
Climb
---
Take the stairs was advice popularized in the 90s. So was the sneaker FILA Mindblower. For its reintroduction, MKG partnered with the athletic brand to create a maze-like and staircase-centric retail experience equipped with optical illusions, anamorphic typography, and fun-to-uncover visual effects. Shoppers climbed up and down stairs of the pop-up store and posed for pictures in front of mind-twisting 3D and wall art.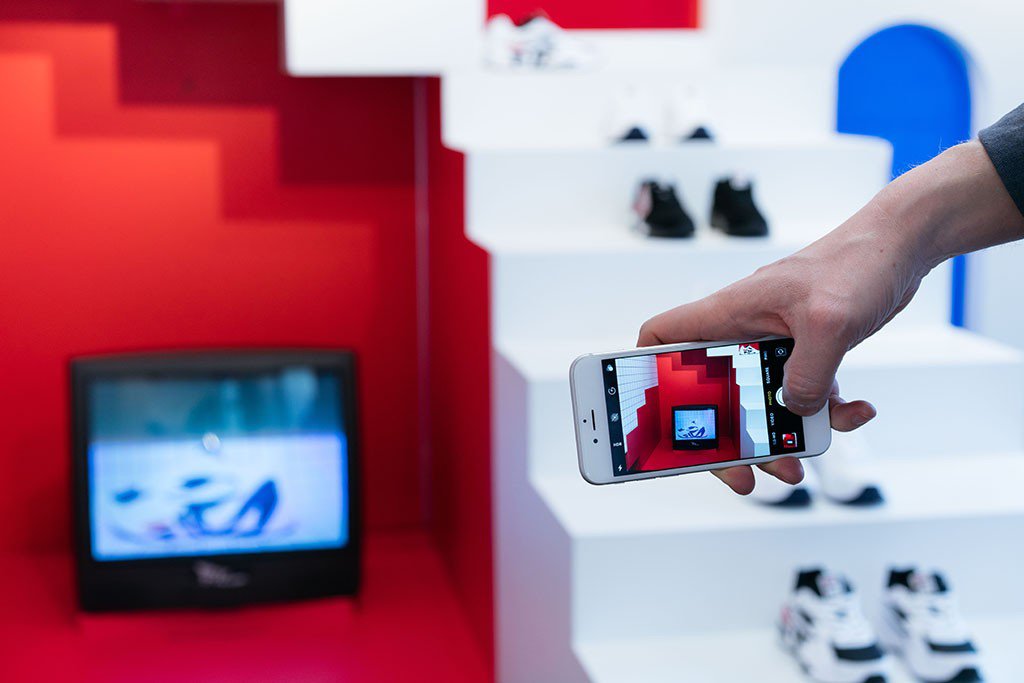 ---
There you have it, the sport activations that did more than catch our eye — they made us move. How you might make people engage their bodies at your next event? Let us know!
Did we miss any amazing motion-filled marketing experiences or one of your favorite sportswear activations? Slide into our DMs or comment on our Instagram @TheVendry. We love to hear from you.
---
---