Crush Studio is a design and production team based in Los Angeles and Denver. Founder and Creative Director Lacey Hoff started her career in children's museum and science center design before working at Universal Creative developing new rides and attractions. After Hoff transitioned to working in management at Warner Brothers, she realized she missed production work even as she gained marketing and branding experience. Experiential event design was a way for Hoff to combine all of those skills. She worked for an agency for six years before striking out on her own with Crush.
We caught up with Hoff to talk about the five creative pillars her work is based on, and how she used these sources of inspiration for two recent events: Marriott Bonvoy Boundless™ from Chase and the launch events for Frida Mom.
Here's what Hoff had to say:
---
Pillar #1: The Client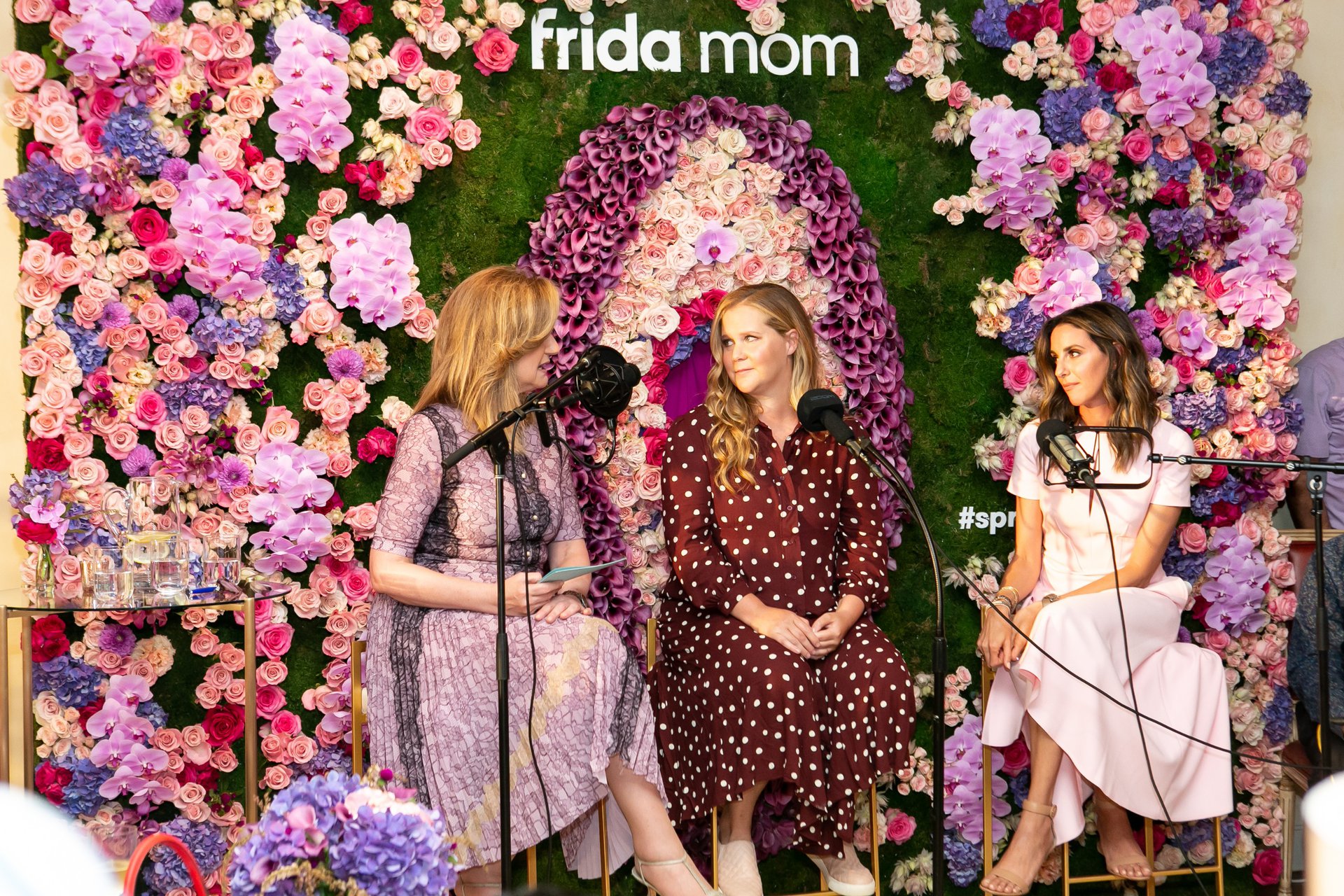 The first thing that inspires us from a creative standpoint is the client themselves and the brand they are bringing to the table. Some clients only have a logo, so we have to improvise a little bit more. In terms of the brand itself, we look to see what their messaging is. What is their tone? Frida Mom is very candid in the way they speak about vaginas and postpartum recovery, it's very important for them to not use euphemisms. We followed their lead on that.
The first time we got on the phone with Frida Mom they asked us to build them a gigantic vagina editors can walk through. And our whole team said game on. We love that type of creative challenge and our favorite clients are the ones that both trust us with their brand and really talk us through the messaging they are trying to convey. When they trust us with our expertise but still push us, that's our sweet spot.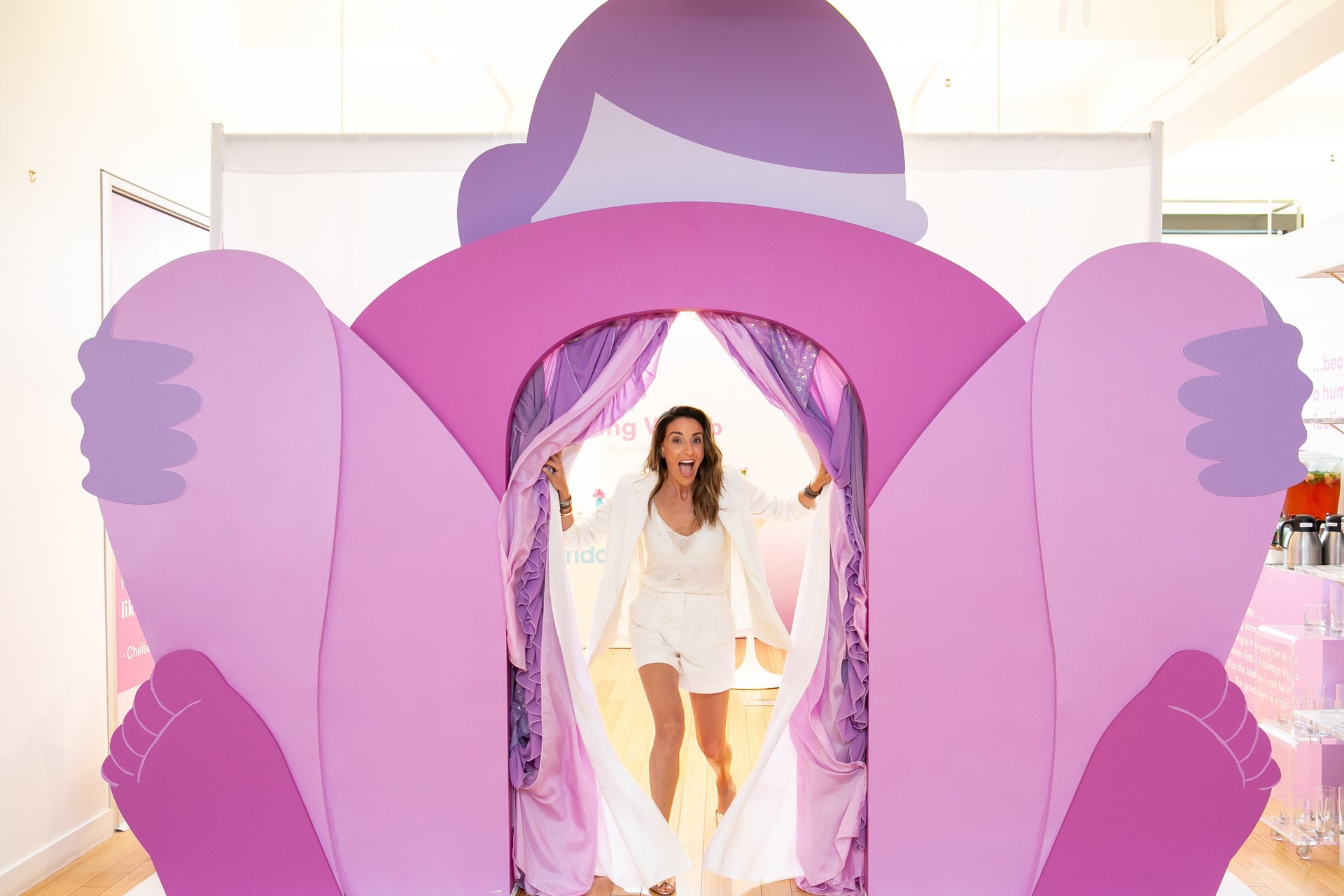 Pillar #2: Storytelling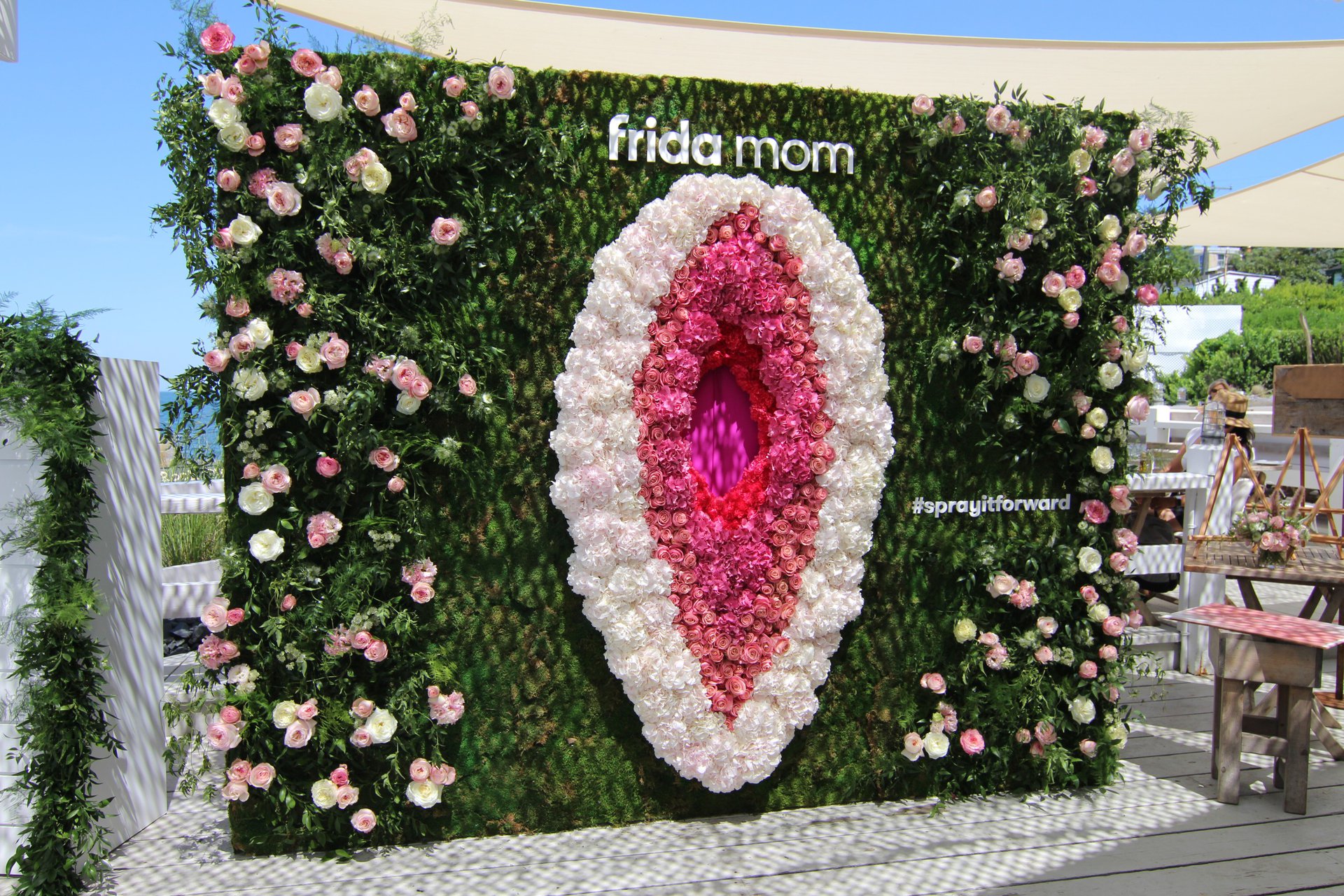 Crush is really story-focused so we always look to find the stories in every event. When we think about the story we want to tell, we determine what makes sense in the space all the way down to the music that's on the playlist, the trashcans we select, and the outfits the brand ambassadors are wearing. And of course, the big visual moments.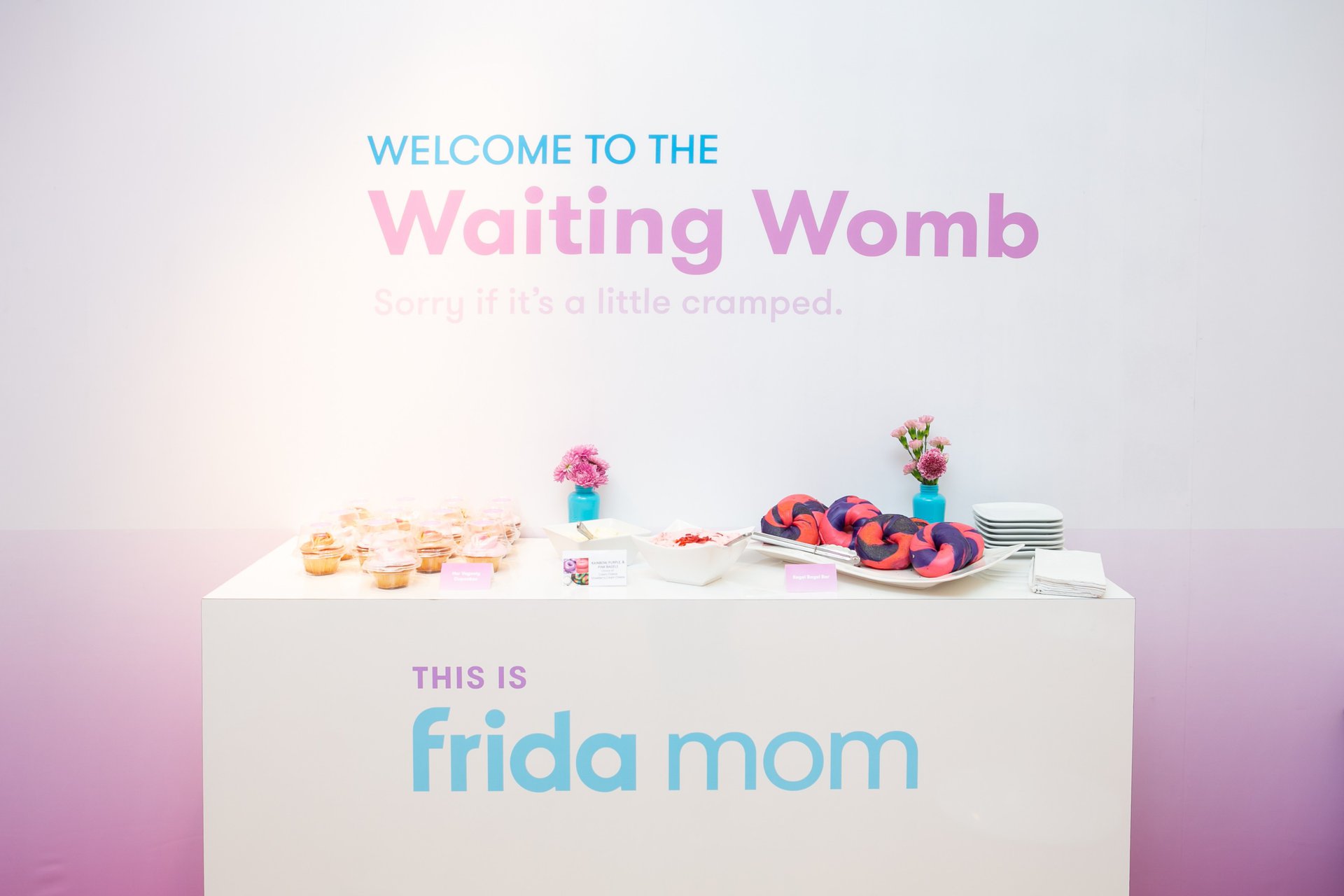 When Frida Mom approached us to do a press preview, the challenge was that many of the attendees wouldn't have children. We came up with the idea of doing birth announcements which they held onto while in the 'Waiting Womb' until the CEO led everyone into the 'Delivery Room' where they opened their birth announcements. I didn't even realize until later that the idea came from a visit to the Spy Museum over a decade ago.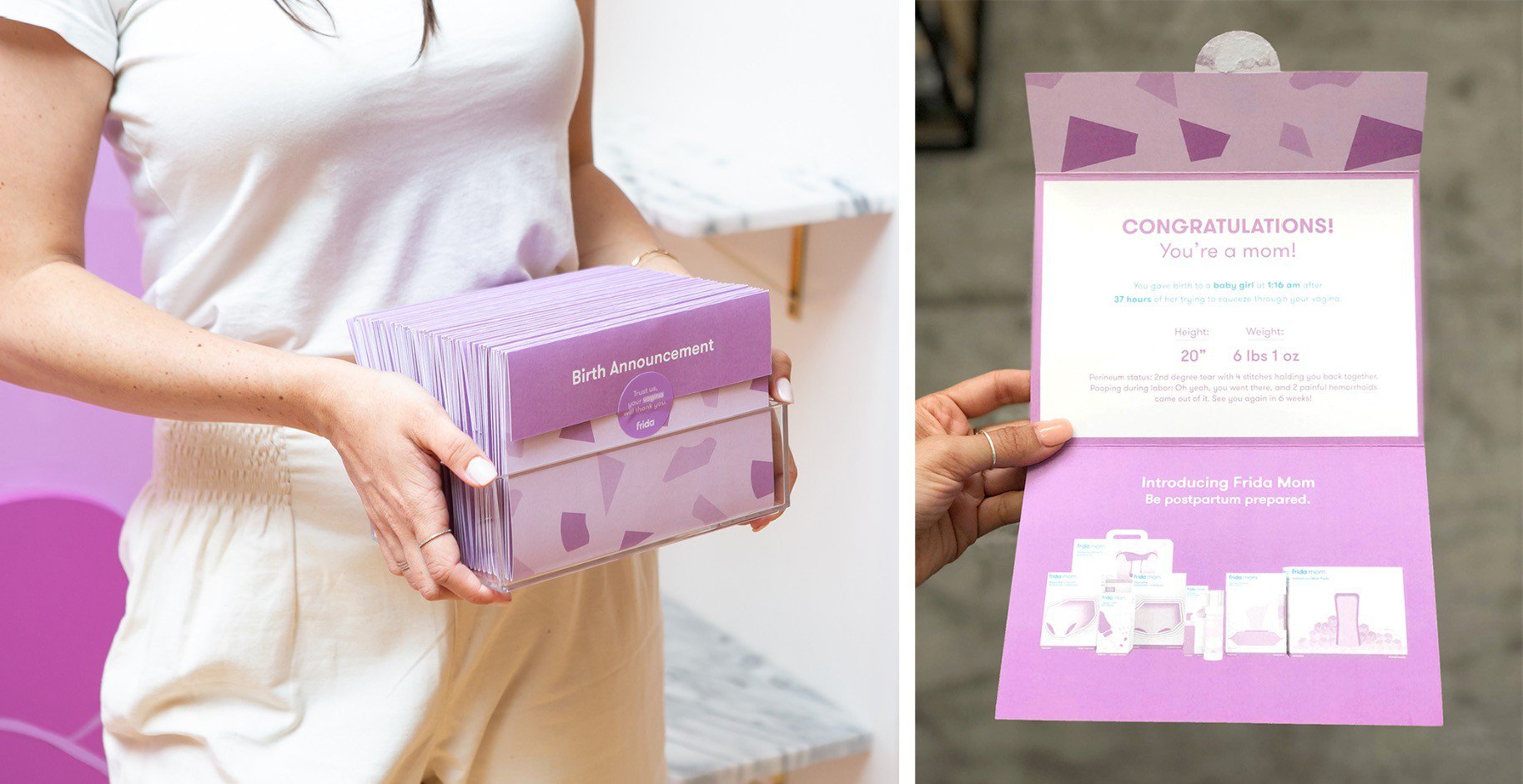 So many clients ask for Instagrammable moments, but they stop at the visuals. We want to create beautiful walls that people want to pose in front of, but we also want to create an emotional connection to the brand and telling stories is the surest way to do that.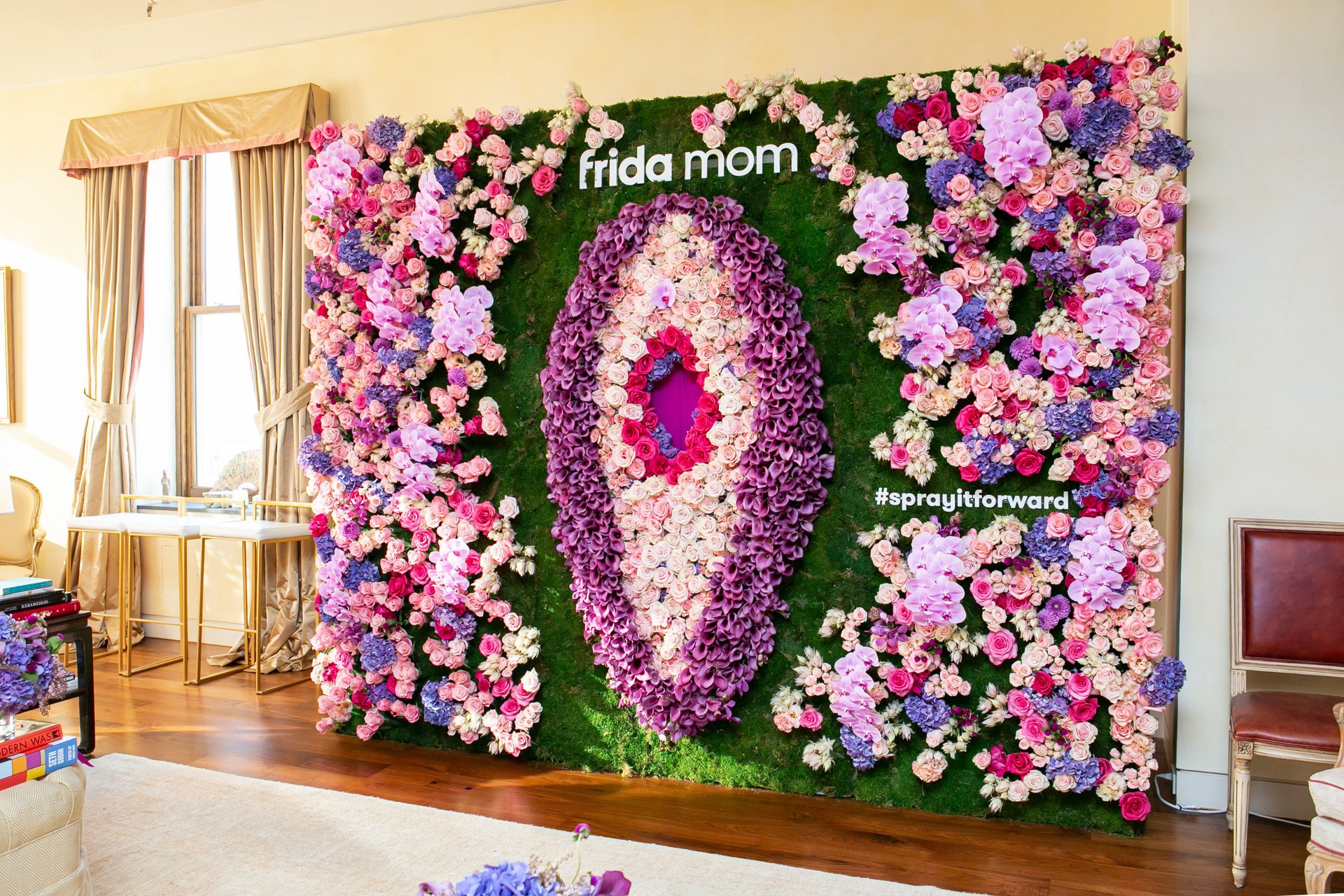 Pillar #3: Play
The best part of growing Crush has been putting together my team. They are silly and goofy and we need that levity because events are so stressful. As soon as set pieces and props arrive in the mail we start playing with them. Science shows that play opens neurological pathways and I think it ultimately allows us to make creative connections.
---
"We want to get off Pinterest and generate ideas that set us apart."
---
In addition to encouraging spontaneous play in the office, there are two specific things we do to support sourcing inspiration from the real world. The last 10 minutes of our weekly meeting we go around and talk about "what's new" which is something we experienced in the last week whether it's a movie, a music video, or a set design from a concert. We want to get off Pinterest and generate ideas that set us apart. At the beginning of every new project, we do a brainstorm session on the whiteboard that can last up to an hour and a half. We'll use bubble diagramming to show the flow of the space. We purposefully start off messy and then as we go we bring more shape and form to the project.
Pillar #4: Connection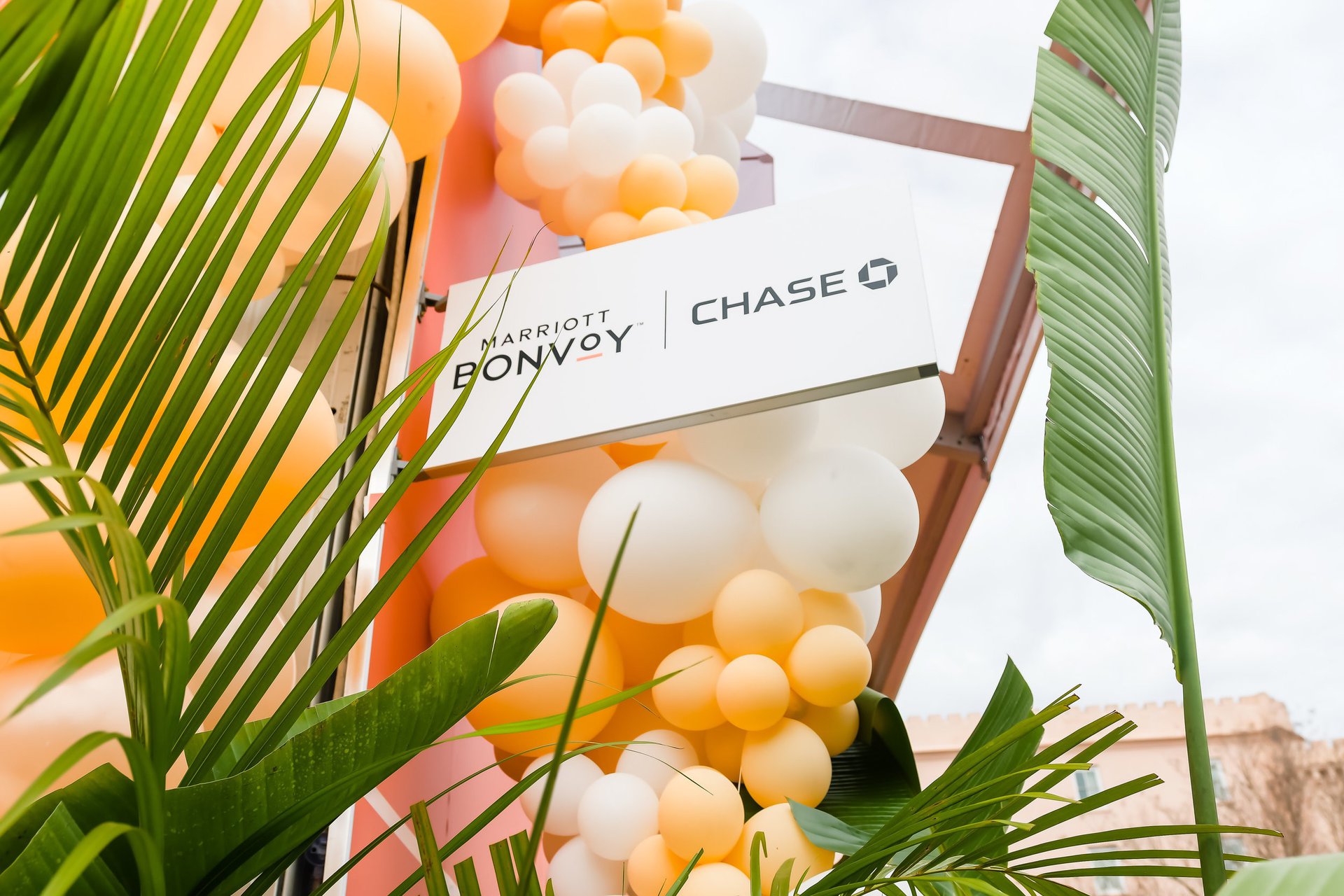 Several of our team members came from the TEDxMileHigh team. We all have an interest in pushing harder questions and sparking conversations. We're not saving the world here, but one of the ways we've found to create connection is with low tech interactions. VR gets so much buzz, but everyone has short attention spans and we don't have to worry about tech failing at an event. For Bonvoy, we did a 20 foot by 8 foot magnetic map of the world and had guests put pins where they wanted to go. We also had a postcard station with images of the Bonvoy properties so that guests could mail a postcard to someone they wanted to travel with. I almost cried reading a couple of them.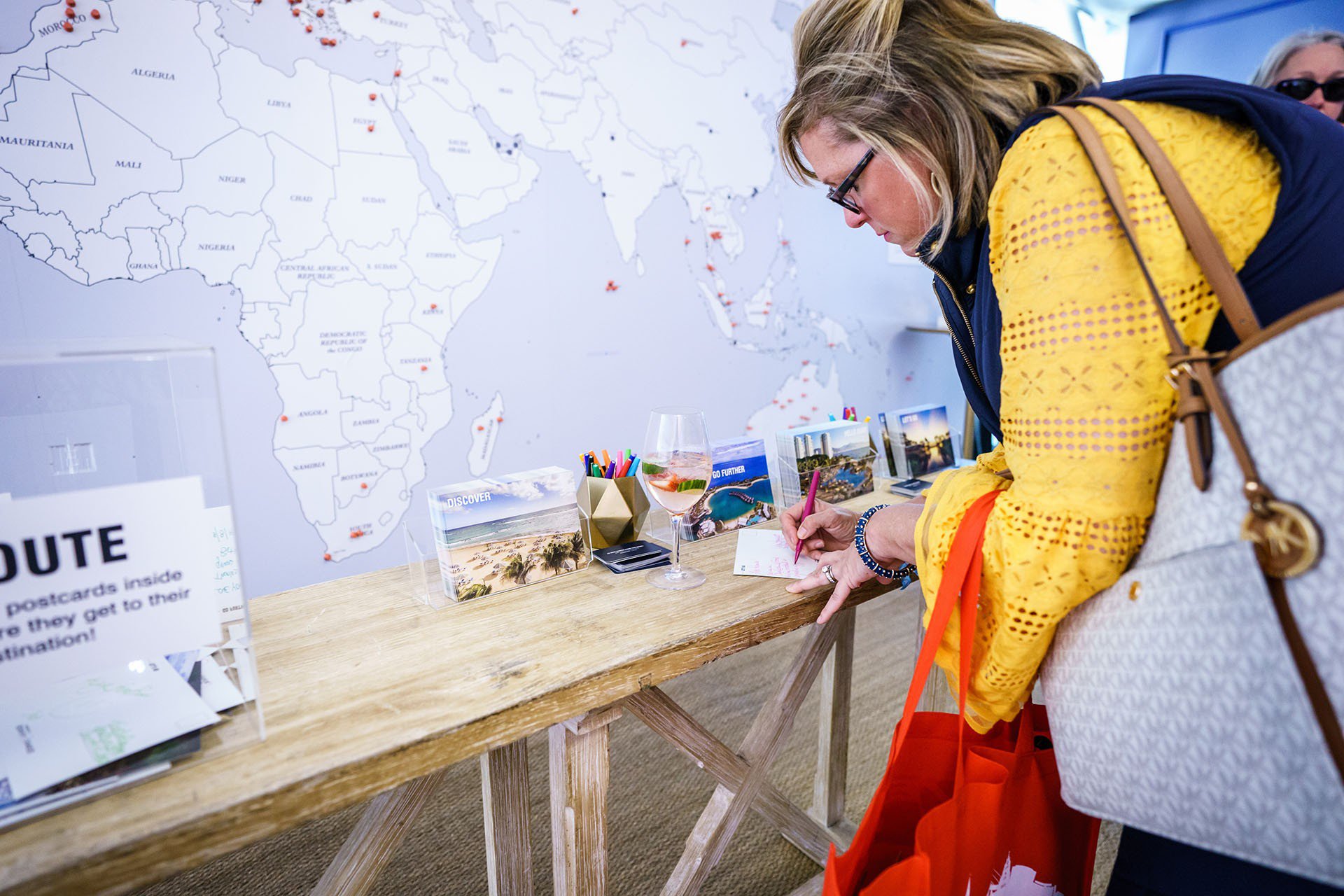 ---
"We wanted them to engage with the event without picking up their phone."
---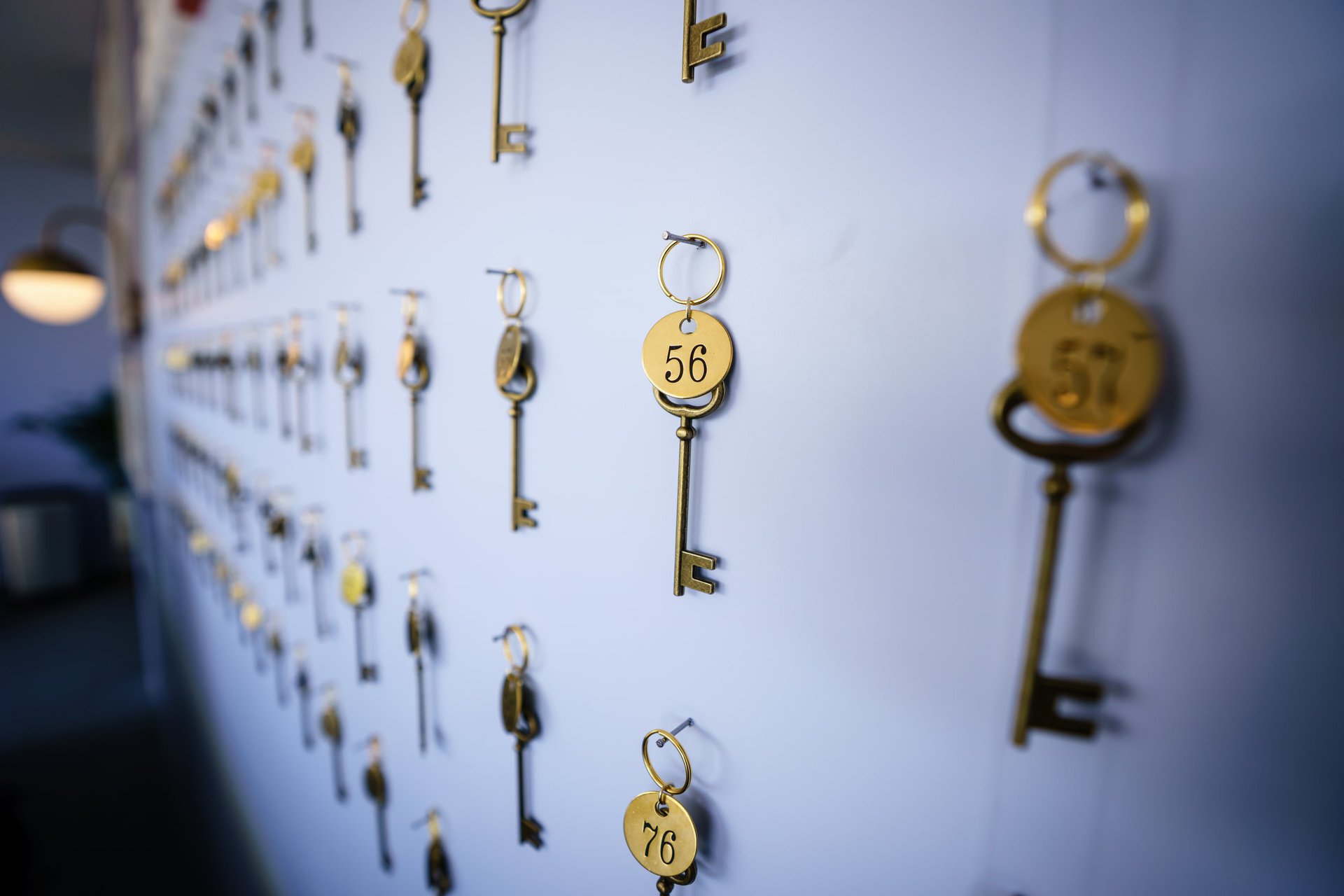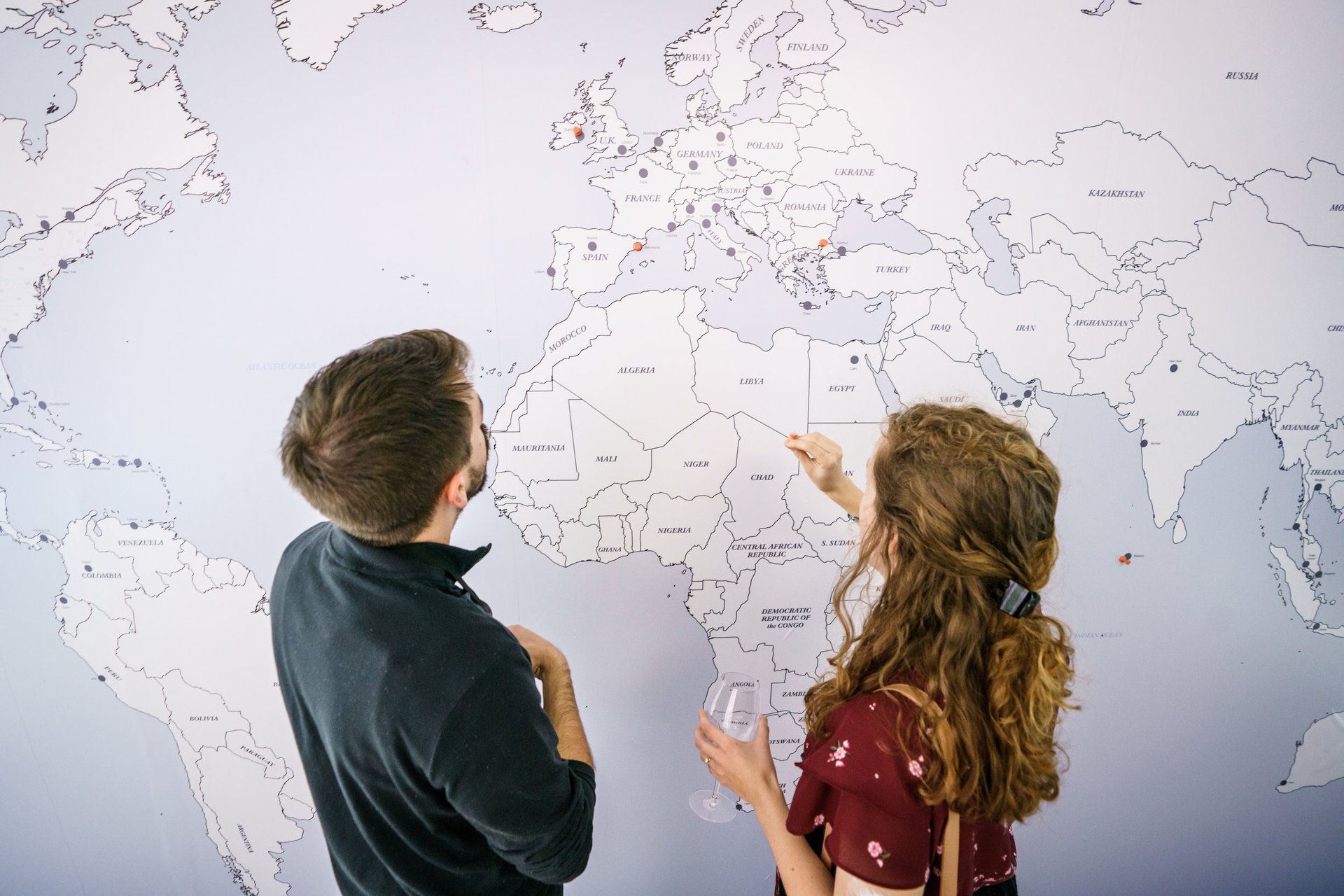 The Frida Mom launch dinner was held at Arianna Huffington's house. We asked guests to place balls in large apothecary vases labelled with postpartum symptoms that they experienced. We wanted them to engage with the event without picking up their phone. The low tech moments feel so much more approachable.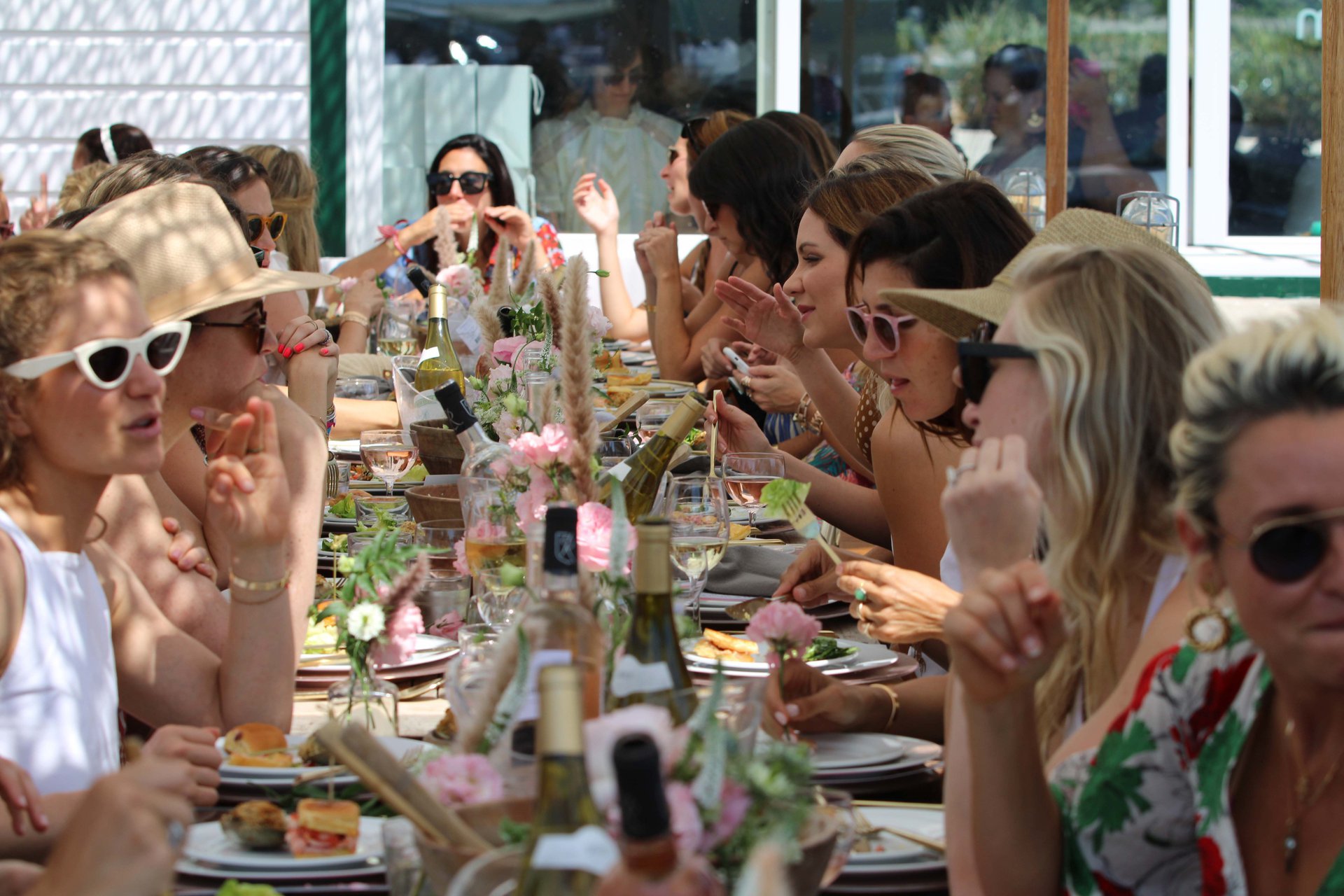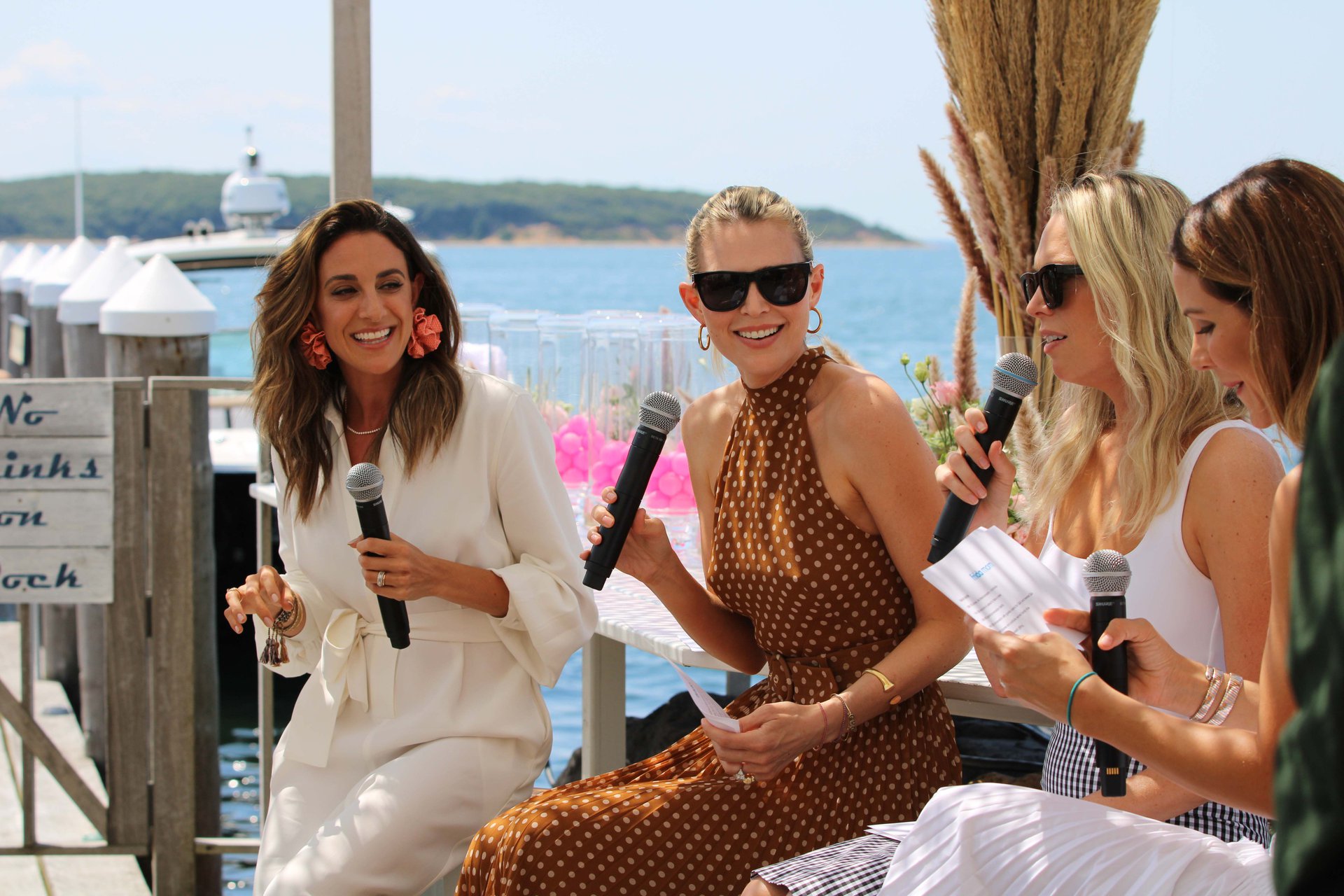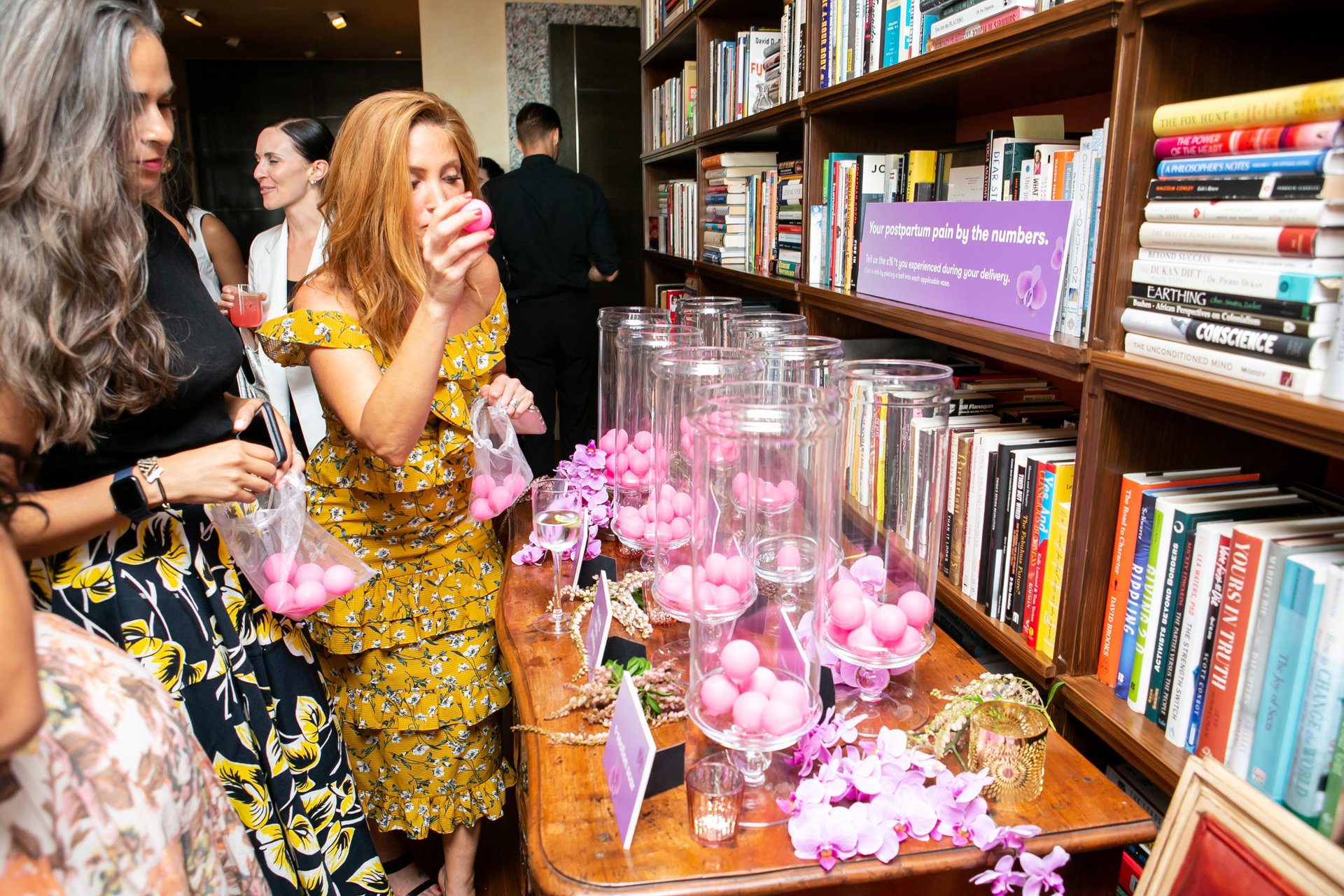 Pillar #5: The Environment
Our very first office in Denver was on Larimer St. which is the main hub of RiNo, an area known for its colorful murals. The murals get updated every year during the Crush Walls festival (the name is just a coincidence, but we can't complain being in the same company with these guys!) We have really enjoyed a relationship particularly with the local artists community in Denver, and they frequently help pitch in on craft and art-intensive job. We are also known for incorporating lush plants and greenery in many events, indoor or out - and that comes from our love of the beautiful outdoors we see in Colorado. Part of the reason our main hub is here (in addition to being in the middle of the country, where it is easy to work with both coasts) is that we believe in playing as hard as we work - whether that means camping, mountain biking, or floating on two planks down the side of a mountain. We love all of our work in NYC, LA and other major markets - but Colorado is our playground.
---
Learn more about Crush Studio by clicking here to see photos of their work on The Vendry.
---