In case you missed it … this year's Oscars will have a host; TBD on whom it will actually be … the Screen Actors Guild Awards nominees were announced … and Billie Eilish and Kanye West will headline the 2022 Coachella festival.
Hot Topics: What event profs are talking about right now
LinkedIn Launches Events Platform
LinkedIn is rolling out a new events platform, where it will be listing, hosting, and marketing interactive, virtual events. It's starting with an audio-only product that it will be launching this month in beta, followed by a video version that it will launch in the spring.
"Our philosophy is to put the organizers in control," said product manager Jake Poses. "We want to make it easier to host virtual round tables, fireside chats, and more. Some may want the event to be more formal, or less formal. Some might want to communicate with their audience, to open up to the floor. We're giving professionals interactivity and support."
The new platform will include tools to run interactive content end-to-end, with no need to use any other third-party software.
The platform will initially be targeted toward its Creator community, but LinkedIn hopes to eventually get businesses and larger organizations to build events on it.
Related Reading:
LinkedIn Co-Founder Reid Hoffman on Innovating for an Uncertain Future (Harvard Business Review)
​LinkedIn's New Event Platform Could Spell Trouble for Event Tech Giants (EventMB)
Q&A: CEO of MeetingPlay and Aventri Talks Post-Merger Plans (BizBash)
Event industry news, event trends, and more.
Subscribe to our weekly newsletter.
A Sneak Peek at Super Bowl Plans
Paul Caine, president of Endeavor's On Location (which was originally launched by the NFL and remains the league's official hospitality partner), chatted with The Hollywood Reporter about the company's plans for Super Bowl LVI, which takes place on Feb. 13 in Los Angeles.
Clients of the company can expect dinners and excursions, three nights of musical performances at the Crypto.com Arena, private events with NFL legends and the Lombardi Trophy, and on game day, some attendees will be able to go on the field for the trophy presentation.
"We look at the experience as a much wider moment than just the ticket and what happens on that day," Caine says. "We look at it as an emotional moment, and that emotion begins the moment you decide you want to go and you purchase it, all the way until you get back home and you talk about it."
Last year, the company announced a partnership with the International Olympic Committee to be the hospitality provider for the games beginning in 2024.
Related Reading:
Avocados from Mexico Fuses Branding, Performance Marketing for Super Bowl Return (Marketing Dive)
As New York Legalizes Sports Betting, Insiders Wager on Deluge of Betting (CBS News)
LVCVA Approves $40M Commitment to Host 2024's Super Bowl LVIII (Las Vegas Review-Journal)
Want to read more industry news?
Inspiration: Activate your event with purpose.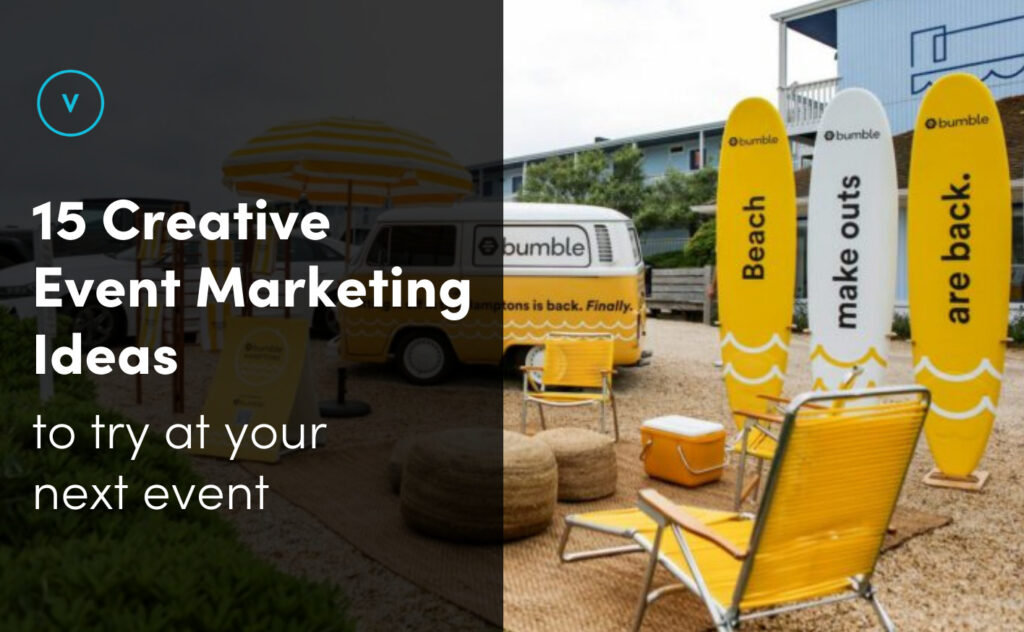 Jobs: Part time, full-time, you name it...
Event Planning Manager | Hyatt Hotels Corporation | Washington, D.C.
Event Manager, Tradeshows | Amazon | New York, NY
Employee Experience Coordinator | BetterCloud| Remote
Browse more event industry jobs.
New Events Featured on The Vendry
Stay up to date on industry news, cool case studies and new events.